Paula Rego: Letting Loose
22 September–11 November 2023
Victoria Miro
16 Wharf Road
London N1 7RW
Victoria Miro is delighted to present Letting Loose, an exhibition of works by Paula Rego from the 1980s, a period of liberation and self-discovery that led to great breakthroughs for the artist and saw her first major exhibitions in the UK and the US.
For Rego the 1980s was a decade of creative transformation. Moving away from a process of making collages – drawing and painting material that she would then cut up and arrange into sophisticated figurative puzzles – she began instead to engage with her childhood passion for painting as play. Working rapidly and fluidly, Rego embraced freedom as methodology, inventing a cast of humans, animals and hybrid creatures that, in turn, empowered her to tell her own story.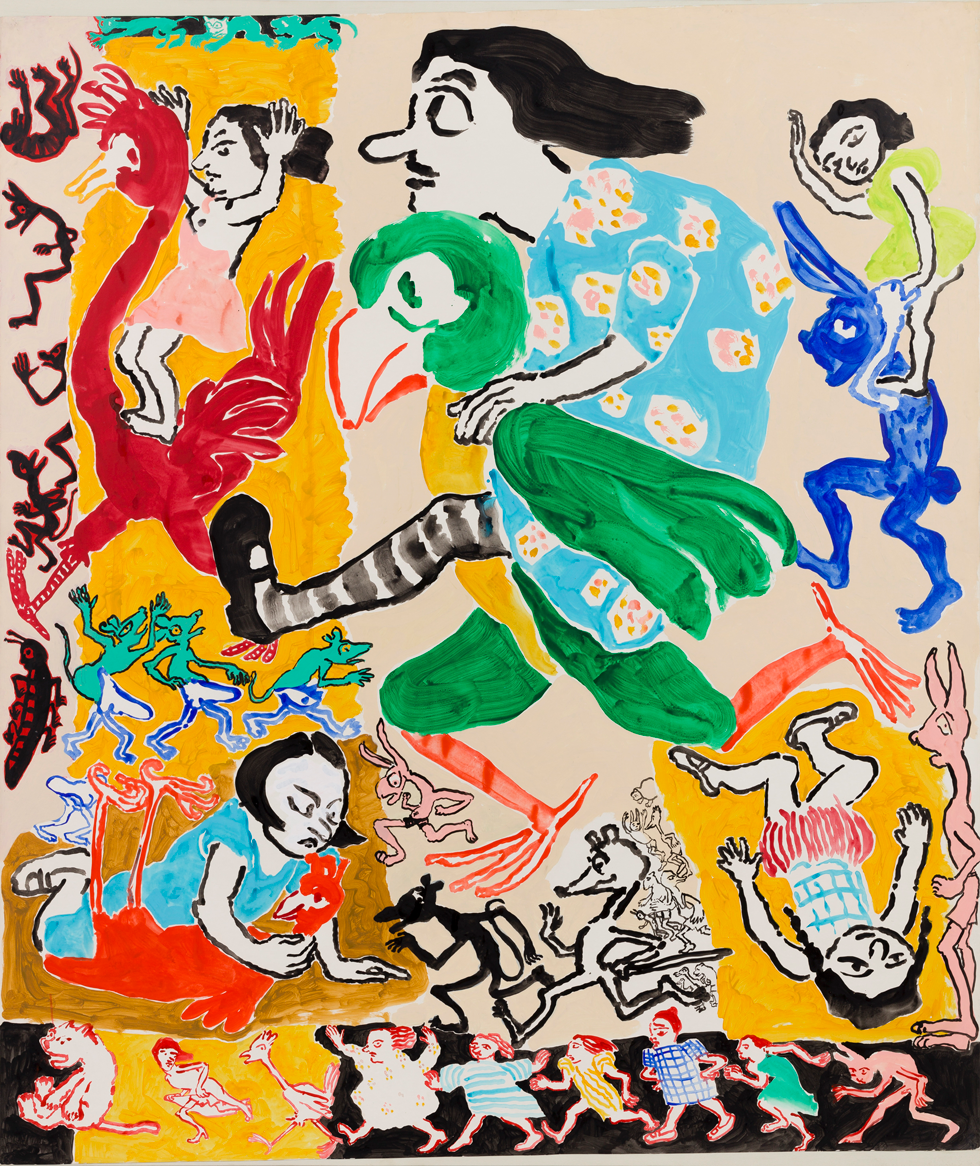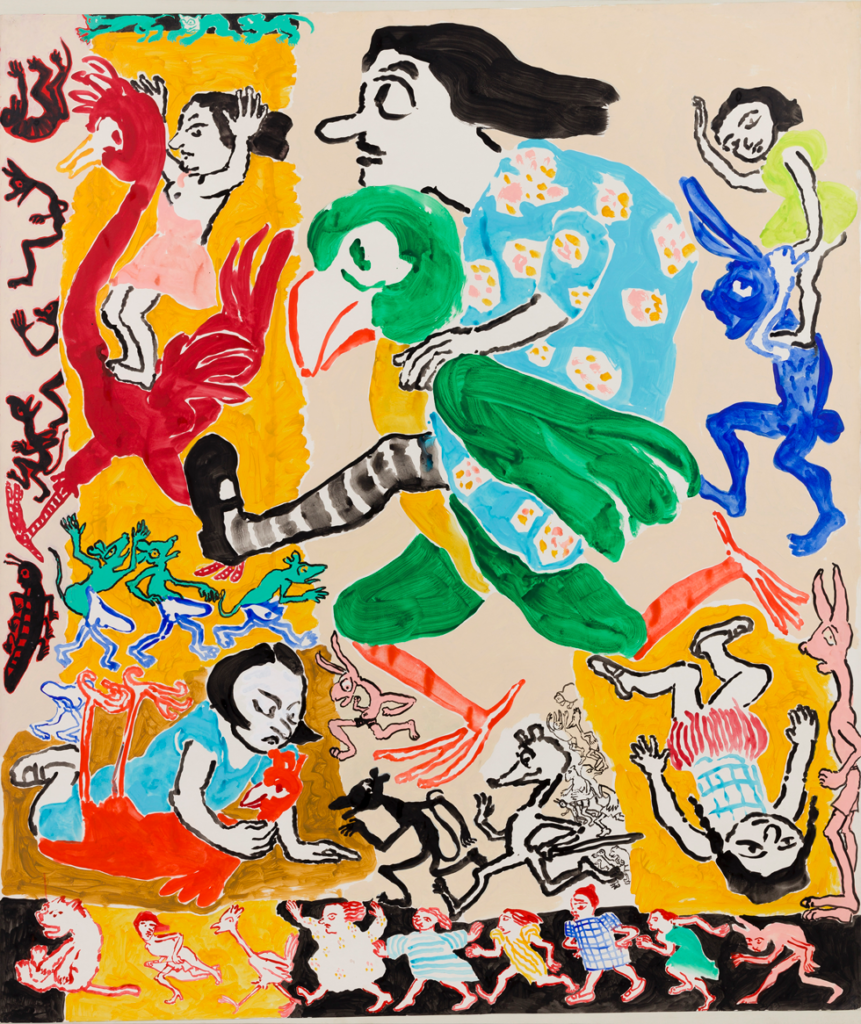 Just as collage had enabled Rego to deliver clandestine comments about society (and Portugal's fascist regime in particular) her new, quickfire method of working, especially its use of anthropomorphism, aided the dramatisation of darker aspects of human nature without mannerism or sentimentality. Rego's memories and experiences, aspects of loyalty, love, passion, obsession and jealousy, including the shifting dynamics that shaped her own marriage (her husband, the artist Victor Willing, was by the 1980s severely ill with multiple sclerosis) surface in works that helped her to identify her feelings for particular situations; feelings that, once established, might be transformed during the process of painting. As Rego remarked, 'The reason I make pictures is to find things out.'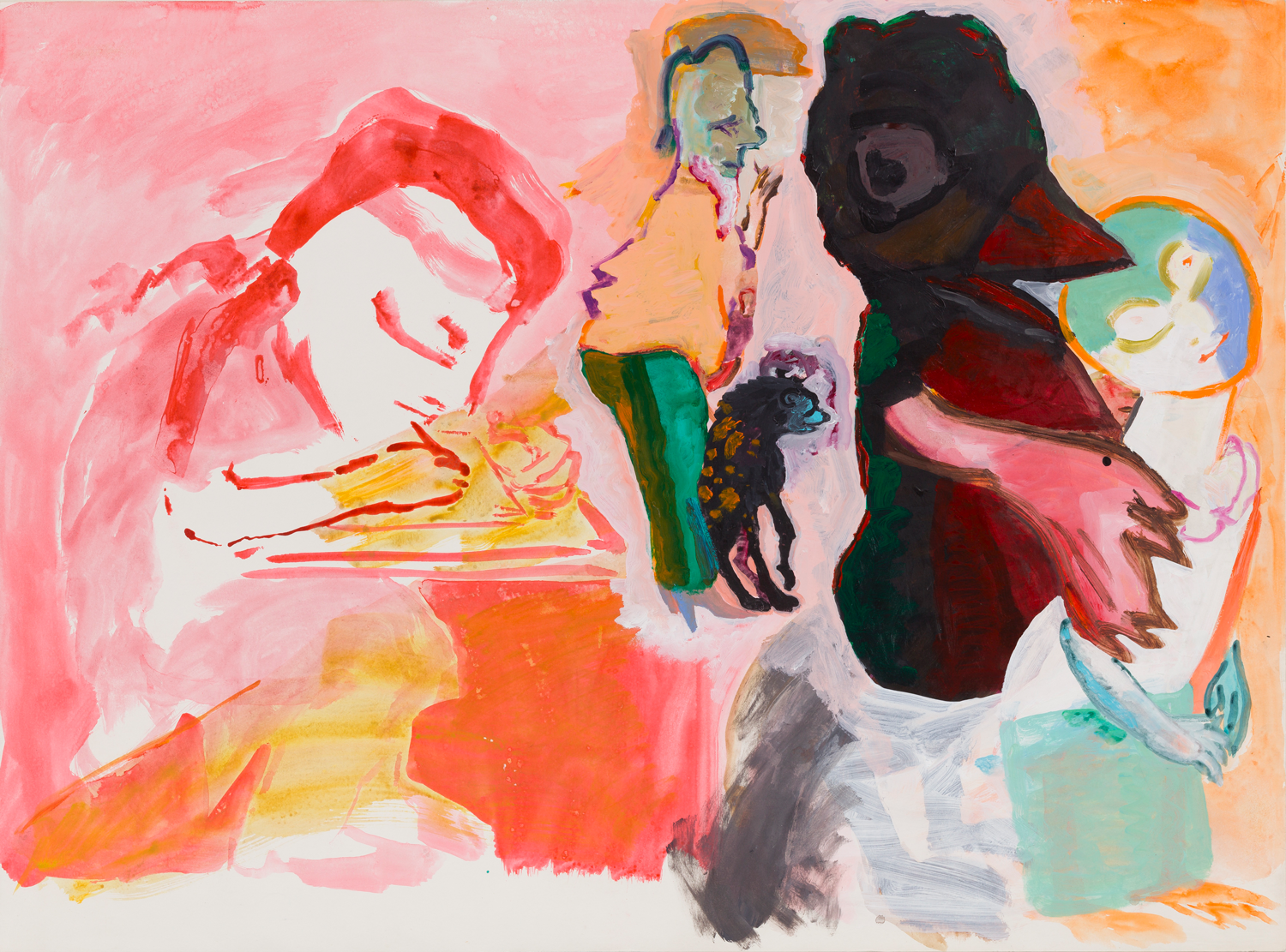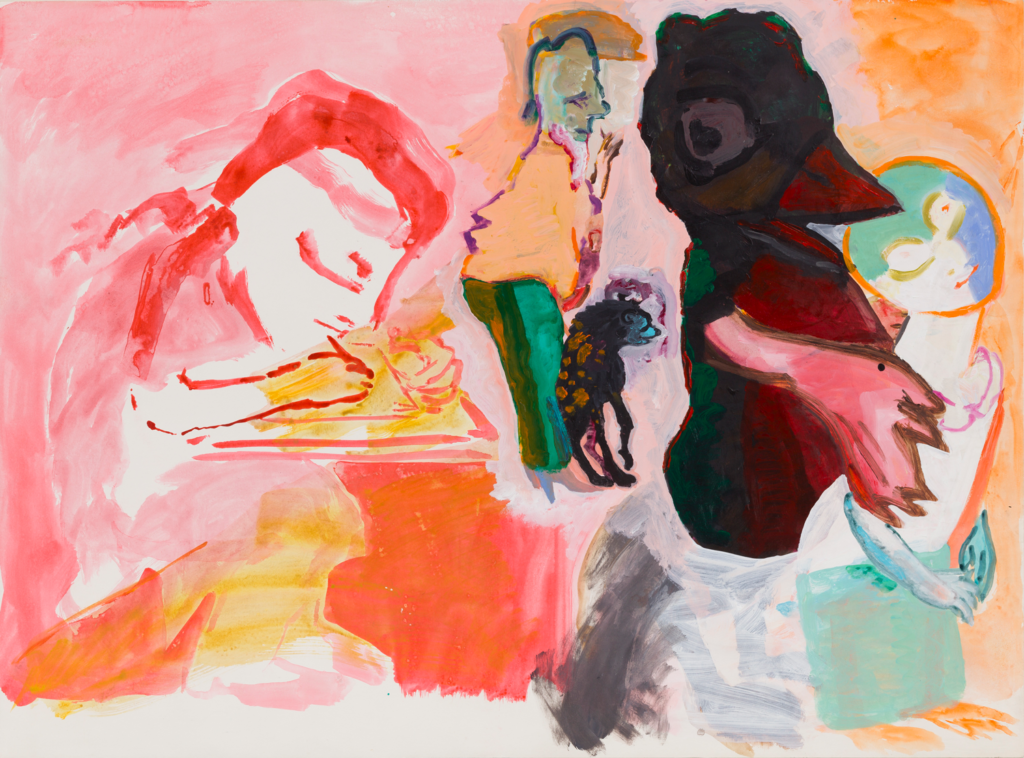 These thematic and pictorial shifts in direction gave rise to important bodies of work, including Girl and Dog, the Opera paintings and The Vivian Girls, in addition to paintings inspired by an impactful first visit to New York in 1983. The series known informally as Girl and Dog is perhaps the most candid exploration of her feelings for Willing – including the complex emotions brought about by caring for him in ill health; representations of faith and devotion that also respond to Rego's Catholic upbringing. The Outsiders exhibition, held at the Hayward Gallery in 1979, introduced Rego to Henry Darger's chronicle The Story of the Vivian Girls, an encounter that was to prove as significant as that with the work of Dubuffet in late 1950s.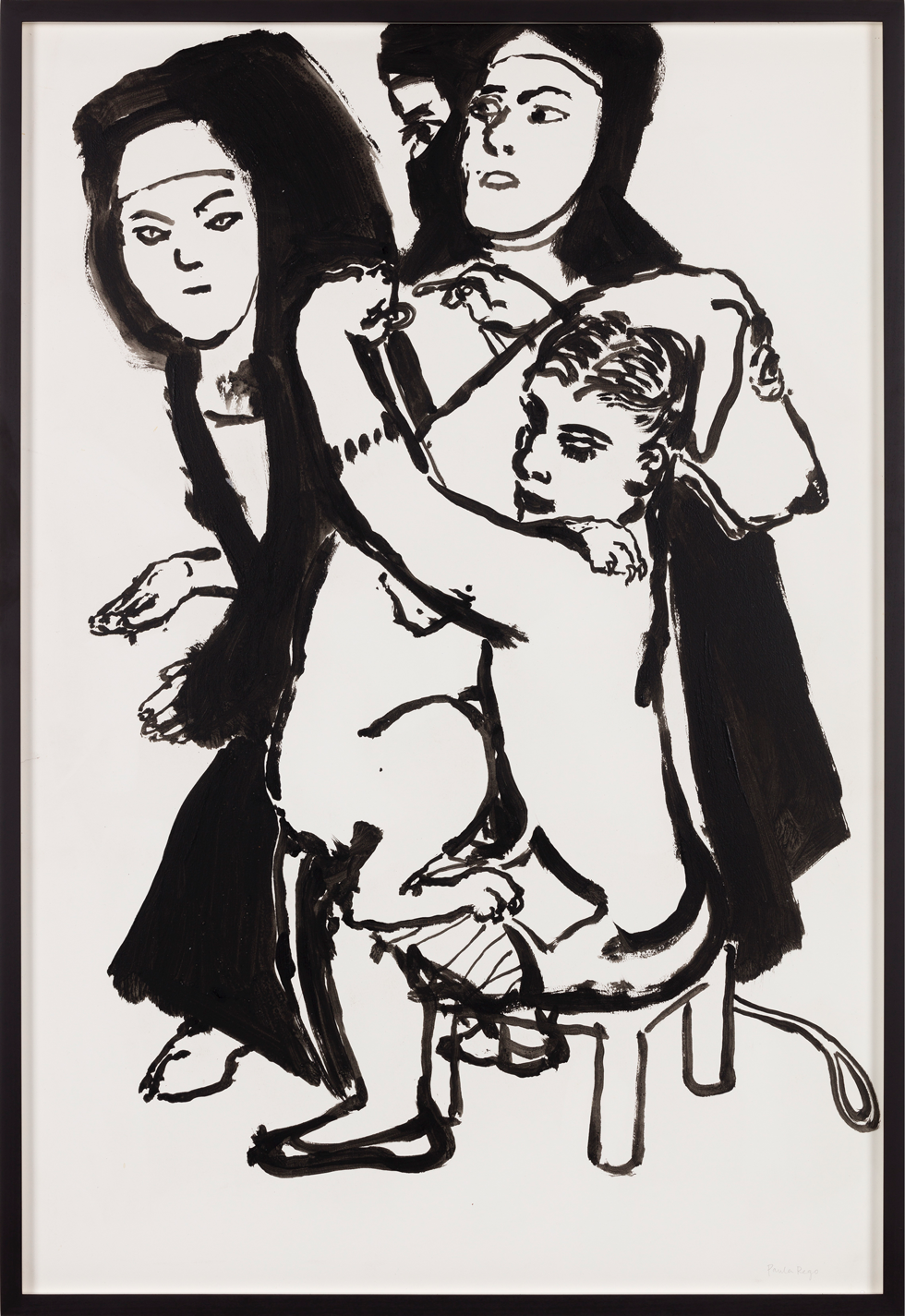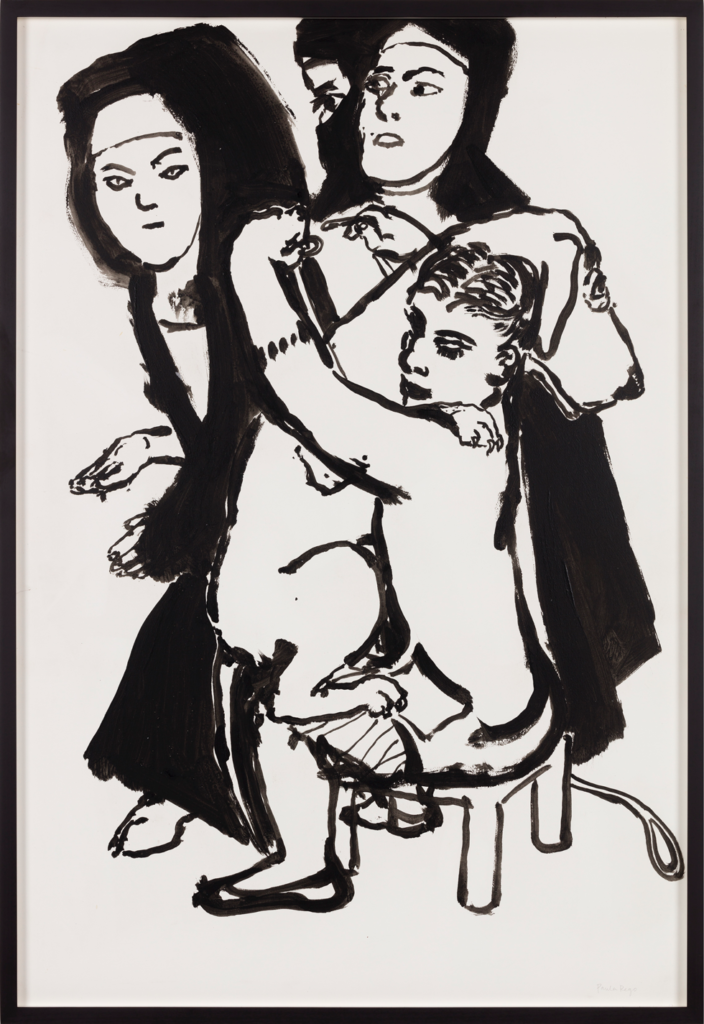 Rego's Vivian Girls differ from Darger's in that, exploring her own inner world, they possess far greater agency in their battles, as well as a far greater capacity for revenge. Completed in 1983, Rego's Opera paintings tap into an earlier experience of visiting the Lisbon opera house with her father in the 1950s – and her excitement at the intrigue and scandal unfolding both onstage and off.
The dramas of Verdi or Janáček mingle with those of Rego's own life in frieze-like works; works she referred to as 'the so-called operas' because they were as much about her relationships as those enacted on stage.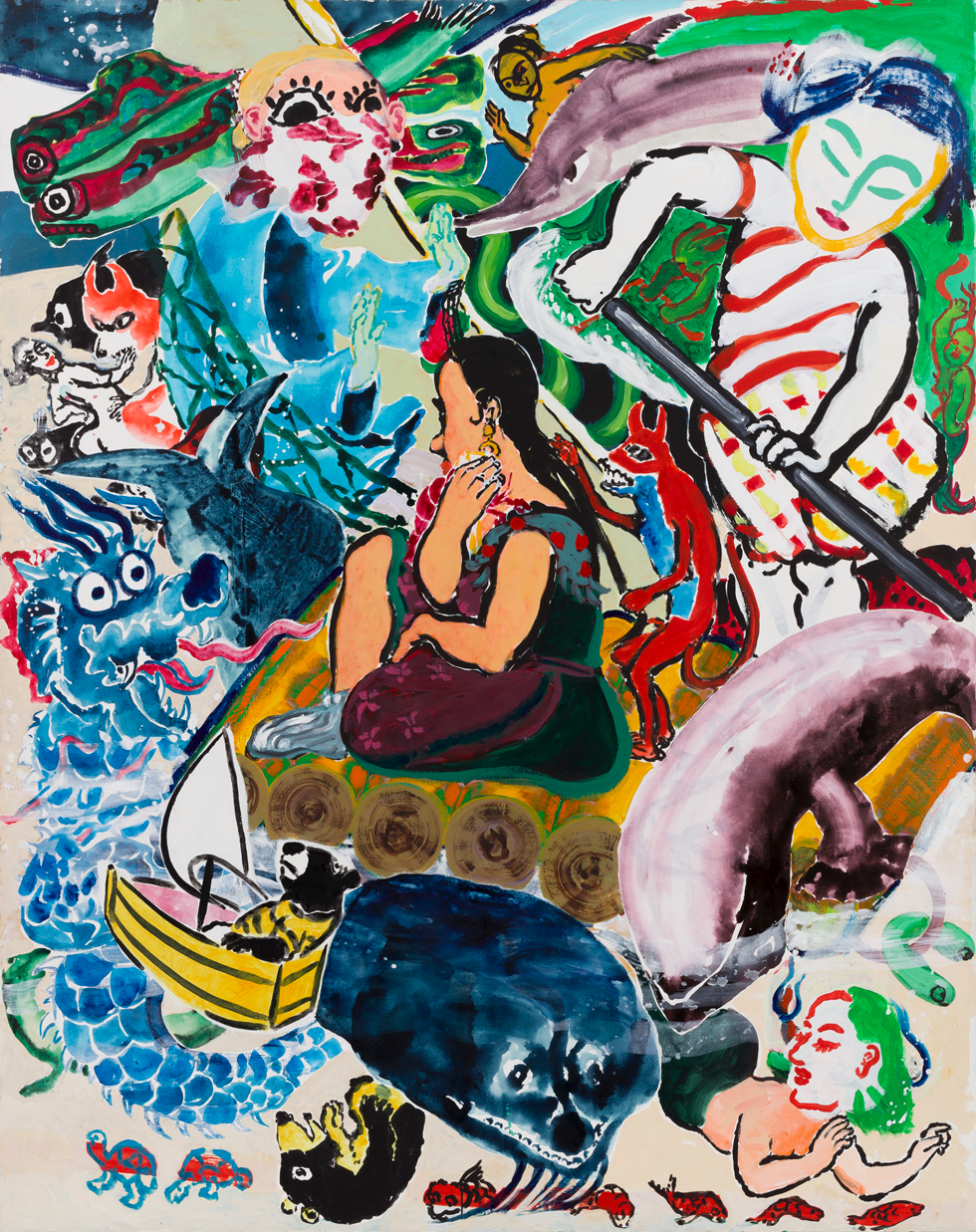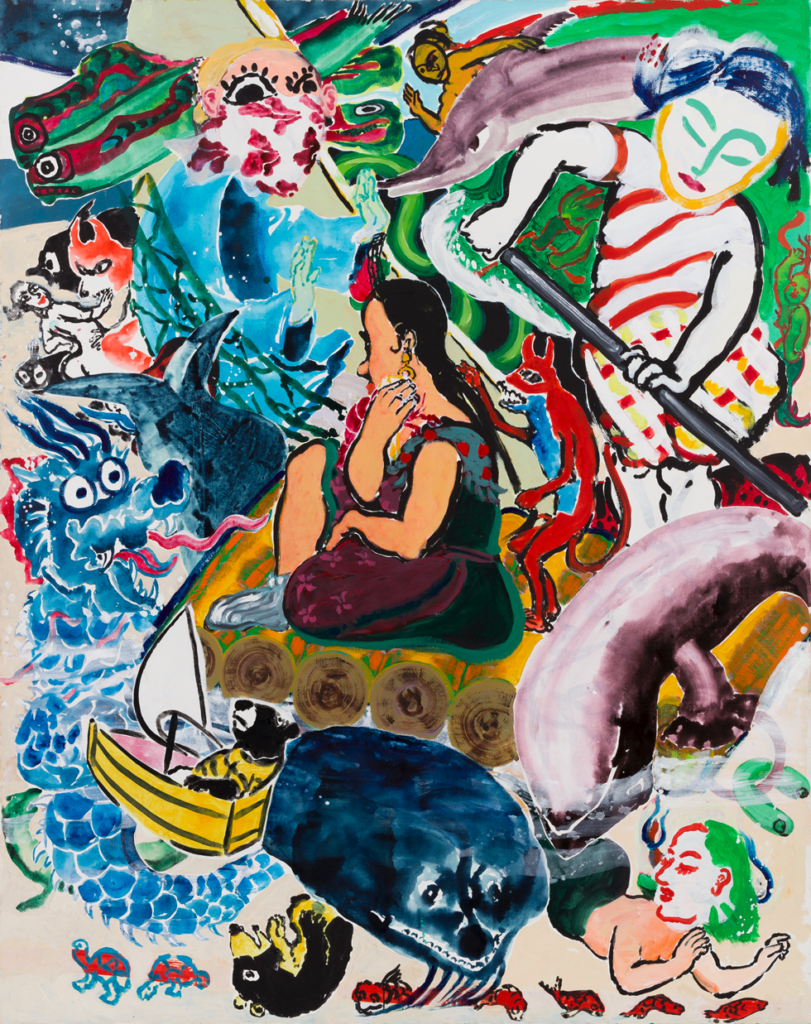 Traviata and Falstaff were among paintings included in the exhibition Eight in the Eighties, held in New York in 1983; their enthusiastic reception led to Rego being invited to contribute to a subsequent New York exhibition, titled Marathon 83. Rego's first visit to the city inspired a number of paintings where her freewheeling figuration finds expression in the dramas and dangers that sit just beneath the surface of sophisticated urban life.
While this success was newfound it was hardly overnight. Rego, by this stage, was almost fifty; highly respected in Portugal since the 1960s, her first solo exhibition in London, held at the AIR Gallery, didn't take place until the summer of 1981. Yet, the works on view here quickly established her as an important voice in contemporary art, culminating in a solo exhibition at the Serpentine Gallery in 1988. Rego was appointed the first National Gallery Associate Artist in 1989, an accolade that signifies the extent of her rise during this transformational decade. The exhibition will be accompanied by a new publication, featuring an essay by Cecilia Alemani.
Paula Rego: Letting Loose
22 September–11 November 2023
Victoria Miro
16 Wharf Road
London N1 7RW
©2023 Victoria Miro, Paula Rego