Bill Woodrow has become the first Royal Academician to create an NFT titled 'SPITNUK', an infinite loop movie that is currently on display at the Royal Academy Summer Exhibition in the Small Weston Room.
Woodrow Teams Up with Irrefutable and Esper, experts in NFT concepts and 3D scanning, Woodrow has revisited the traditional Russian folkloric nesting doll as a subject, following on from previous sculptures made in 2008 and 2022. The digital art piece features a deconstructed and re-assembled the nesting doll infused with a startling essence. For a face the doll a classic image of Joseph Stalin, a iconic symbol of Russian terror is adrift, tumbling through space, with blood on its hands. 'Spitnuk' is priced at £25,000 and comes with a GIF and a large Exhibition piece file.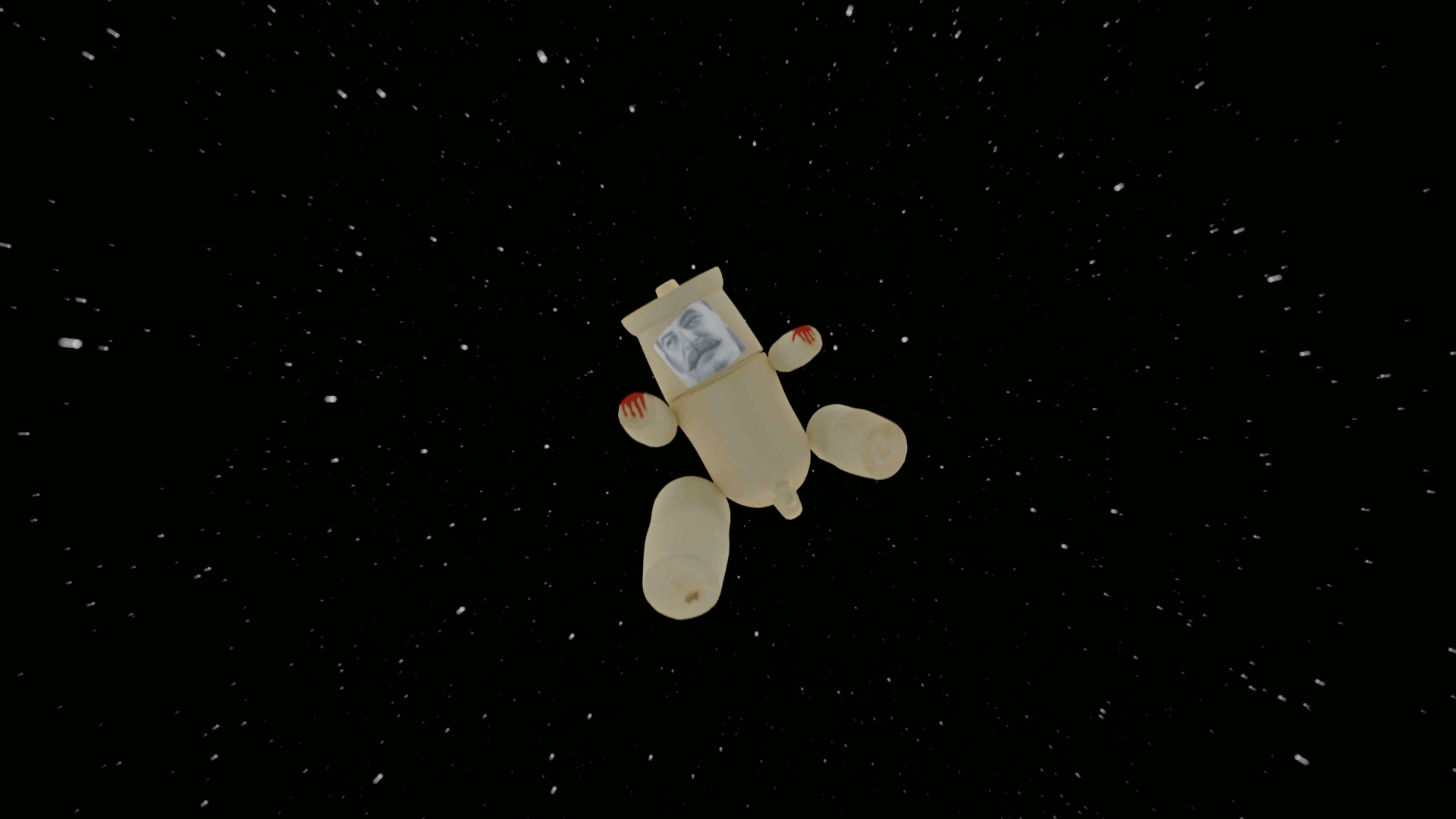 Bill Woodrow says: "How to depict and use infinity to make a comment about the current world situation was the question I tried to answer with this work.
Joe Johnson, Founder of Irrefutable: "When conceiving of Irrefutable, the first group of artists that jumped to mind were those of the famous New British Sculpture group. Bill was actually the first artist we contacted. Honestly, we didn't expect a reply. But Bill got to grips with the possibilities of the technology very quickly indeed. We decided on this concept together, but Bill has a shortlist of brilliant ideas for digital art sculptures."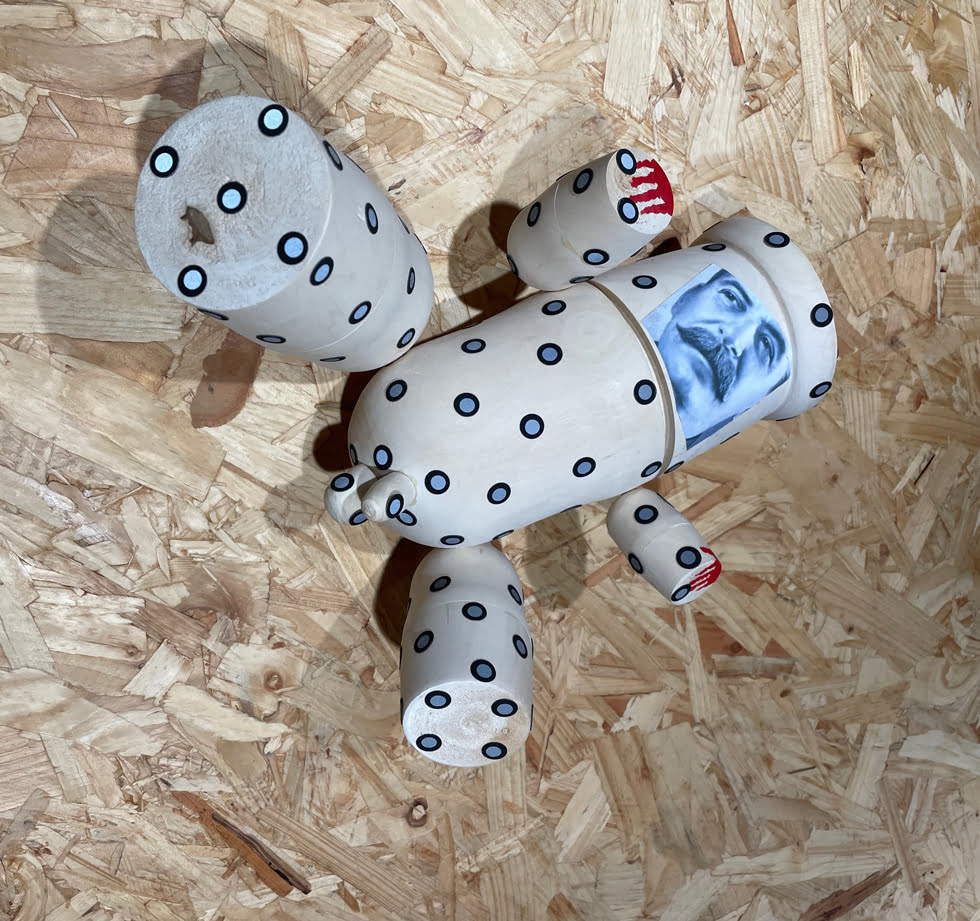 Irrefutable work with long time friends and collaborators Esper, who build the most respected 3D scanning and photogrammetry rigs in the world from their workshop in Nottingham's Lace Market. Every 3D scan presents its own challenges, but David Eilbeck, Nick Foots and Chris Richardson of Esper relished the challenge of scanning the sculpture and placing it in an infinite space scene.
Photos show an Esper scanning rig and Bill's original sculpture, primed for the scanning process (A 3D scanner uses these "high-contrast" sticker dots to help determine location. Markers are usually applied on (or near) the object being scanned, to increase accuracy and repeatability of 3D data.).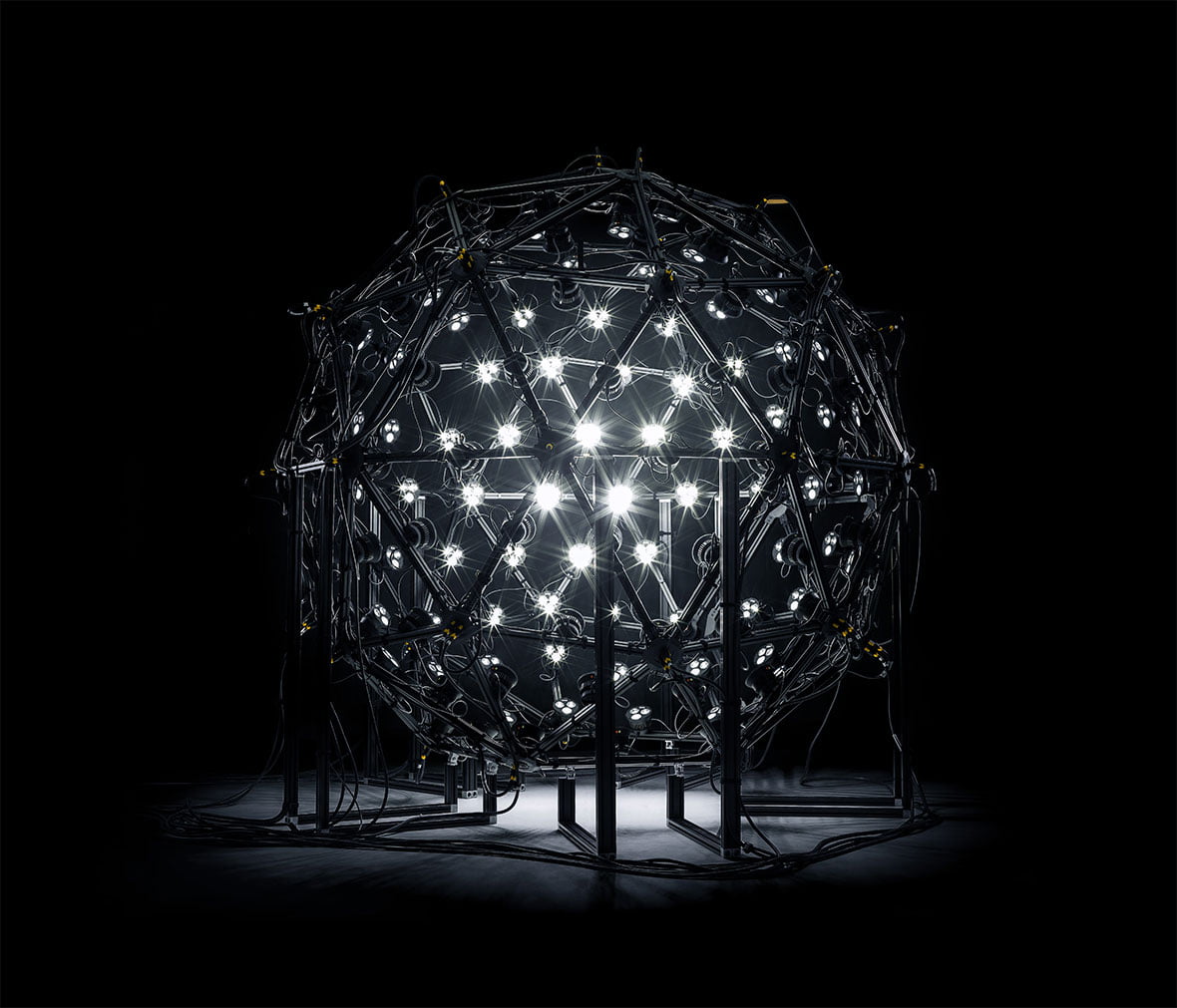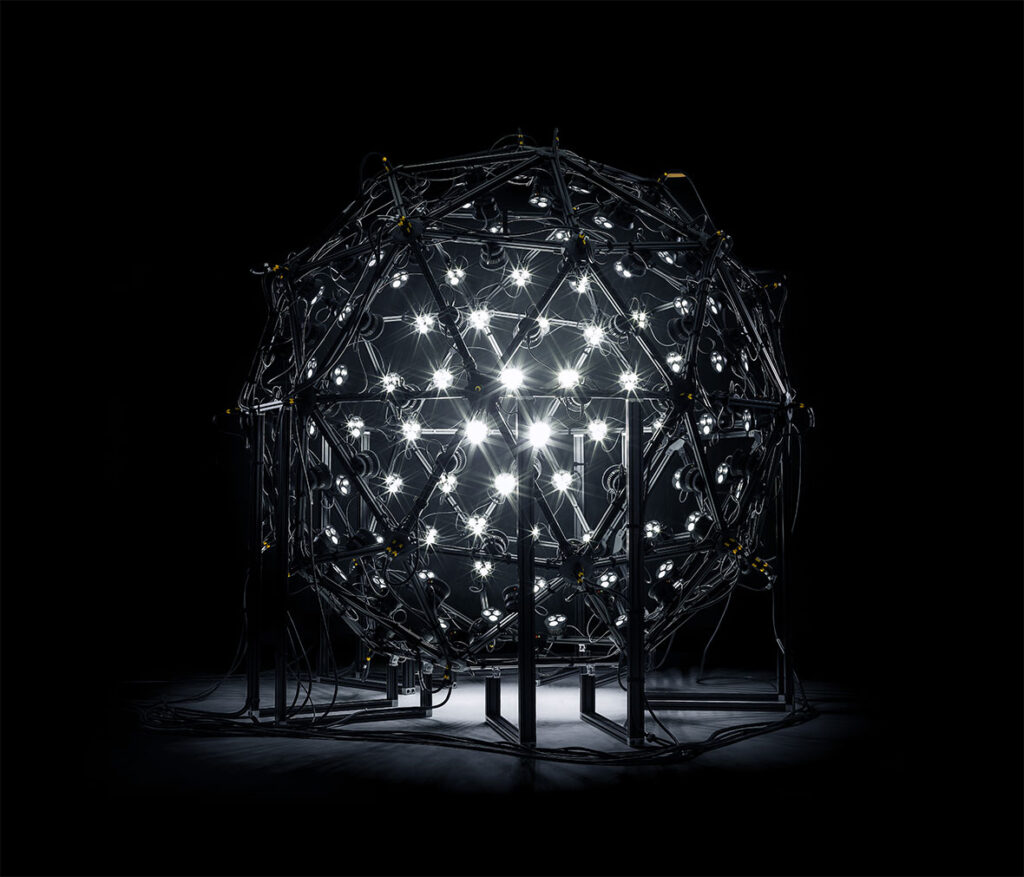 About Bill Woodrow
Bill Woodrow is a British sculptor, is known for using ordinary objects from homes and cities to create sculptures that retain the essence of their original identity. He has broadened his range of materials to include welded steel and cast bronze since the late 1980s. Woodrow is part of a group of renowned British sculptors born during the late 1940s and early 1950s who have helped reshape public perception of sculpture. This group also includes Anish Kapoor RA, Antony Gormley RA, Tony Cragg RA; and Richard Deacon RA.
Bill Woodrow attended Winchester School of Arts from 1967 to 1968, then studied at St. Martin's School of Art in London from 1968 to 1971. He also spent a year at the Chelsea School of Art in London from 1971 to 1972. His first individual art show was at the Whitechapel Gallery in London in 1972. During the early 1980s, he showcased his work in Sydney, Paris, and São Paulo on behalf of Britain. In 1986, he was one of the finalists for the Turner Prize at the Tate Gallery in London.
©2023 RA, Bill Woodrow