GABRIEL MASSAN
CONTINUITY FLAWS: THE LOOPHOLE
30 July – 17 September, 2023 – Every Sunday, 12:00 – 18:00
Outernet Arts
The Now Building
Centre Point
London, WC2H 8LH
Outernet Arts and Serpentine Arts Technologies launch an innovative partnership, unveiling a digital artwork by Brazilian artist Gabriel Massan that simulates and explores the precarious conditions of life in the global present. Continuity Flaws: The Loophole will be presented at Outernet's flagship venue, The Now Building, renowned for its impressive 23,000 square feet of wrap-around 16K screens. The collaboration aims to inspire and engage a wide-ranging general public with free and accessible admission in the heart of London, in a venue currently poised to secure its position as the leading attraction in the UK.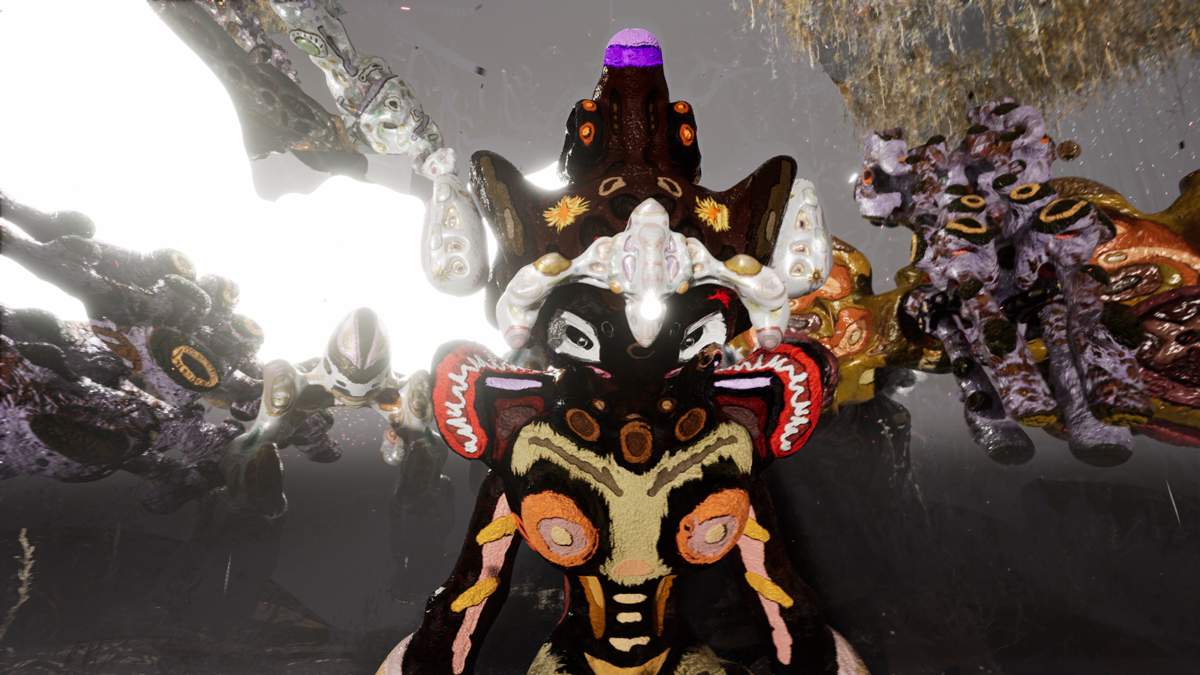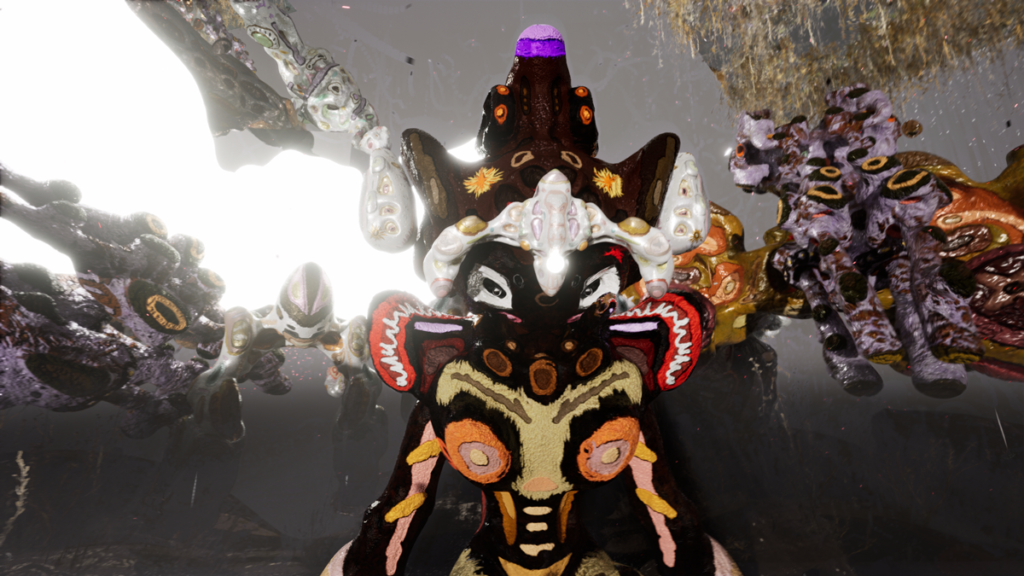 Gabriel Massan's new commission critically explores the performative essence of life, drawing on decolonial, queer, and decentralised perspectives. Referencing Brazilian philosopher Denise Ferreira da Silva's book Unpayable Debt – a Black feminist reading of race, global capitalism and futurity, Massan simulates a new world filled with digital sculpture-actors, who establish a force-field of possibility through moments of connection.
Filmed from multiple perspectives, Massan offers an ecosystemic view on the realities of life and emergence in the global present, as their characters interact, unite, and bid farewell on small islands suspended in the void. This commission connects with Third World: The Bottom Dimension, Massan's ongoing project commissioned and produced by Serpentine Arts Technologies that incorporates a video game, exhibition and web3 tokens powered by Tezos.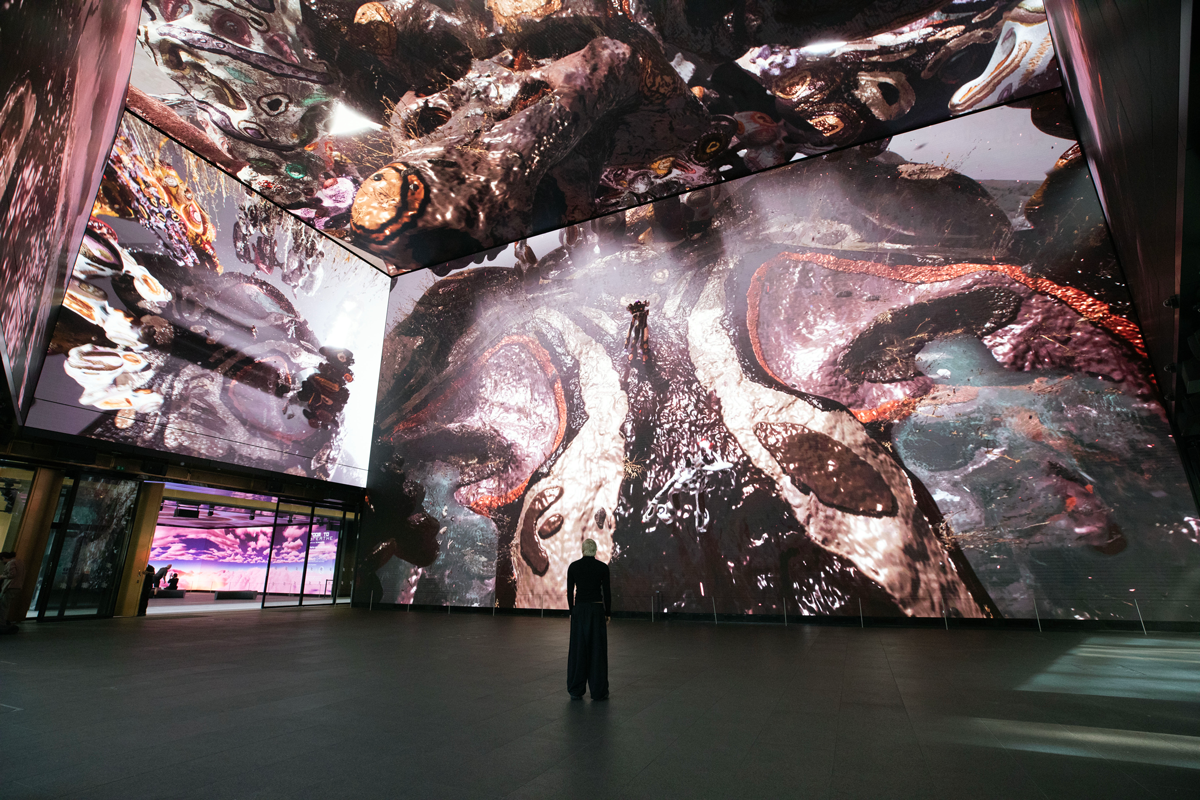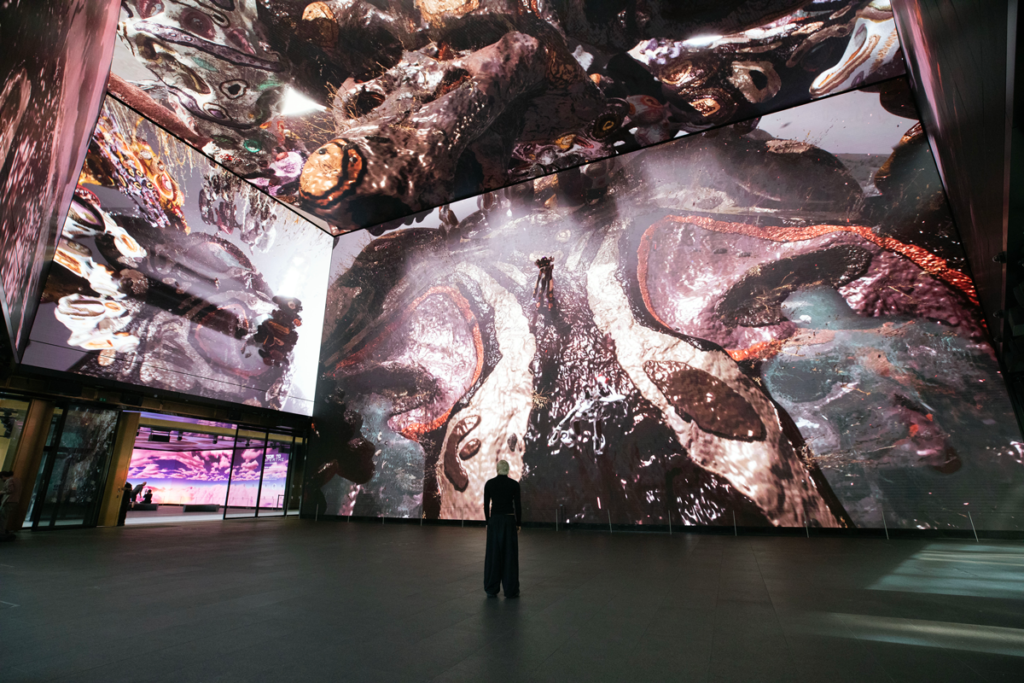 The collaborative, multimedia exhibition with web3 tokens is on show at Serpentine until 22 October. Expanding their practice of critical worldbuilding, Massan actively creates spaces that promote the emergence and platforming of diverse voices. Through the use of a handheld camera technique within Unreal Engine, Massan explores the inequalities and challenges for Black existence within a global system that perpetuates cycles of precarity and inequality. The accompanying soundtrack features Massan's distorted voice and sound design by Agazero, a producer, DJ and artist born in Rio de Janeiro, Brazil.
©2023 Outernet London