On their Instagram in early July, Roy's Art Fair announced the winners of their Degree Competition. Set up in May to help support the art degree graduates of 2020 who had their final year shows virtualised or cancelled, the prize offered much-needed promotion to young artists.
Here at Art Plugged we were lucky enough to talk to Emma Murphy, the marketing manager at Roy's Art Fair, as well as the top three prize winners: Lauren Haywood, Molly Kent, and Martyna Taraszkiewicz.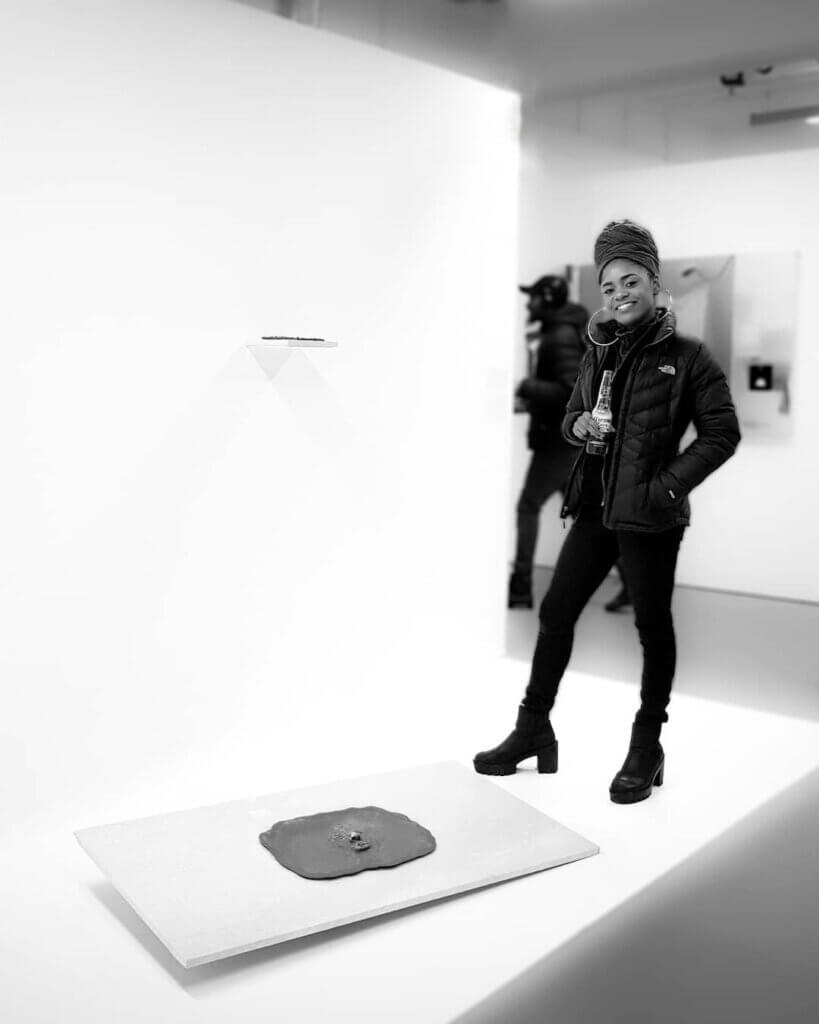 Q: First thing's first, introduce yourself! What do you make, how do you work?
A: I'm Lauren Haywood, and East London based artist and digital illustrator. I dabble in a little bit of everything in terms of my practice; it's extremely multidisciplinary. At the core of all my work though is a desire to uplift and empower black women. I create sculptures, paintings, illustrations, installations and even performance pieces that draw upon events in black history and connect them with the contemporary black woman's experience in the present.
I interrogate the roots of the prejudices and issues that affect my community most. In terms of the way I work, I often plan my pieces out quite meticulously in my sketchbook, and eventually bring the concepts on my sketchbook pages to life using clay. Nothing remains in clay form for long though. I've developed a deep love of casting, and often duplicate these clay sculptures in a variety of materials, transforming them into something completely different. I've cast things with glass-like clear resin, black rice, chocolate, marble dust, and even metal to create very particular effects. I really enjoy the process of bringing a concept to life, whether that's on paper, on a screen or in a physical space.
Q: What is your artistic background? Did you enjoy it?
A: I have just graduated from the University of Westminster, where I have spent the past three years completing their Fine Art Mixed Media course. I have loved every minute of it. The tutors and technicians really pushed me to try as many materials and techniques as possible, so it was a very hands-on course; which is just what I like. I've walked away from Westminster with an immense set of skills, and I'm very proud of what I achieved over the course of earning my degree.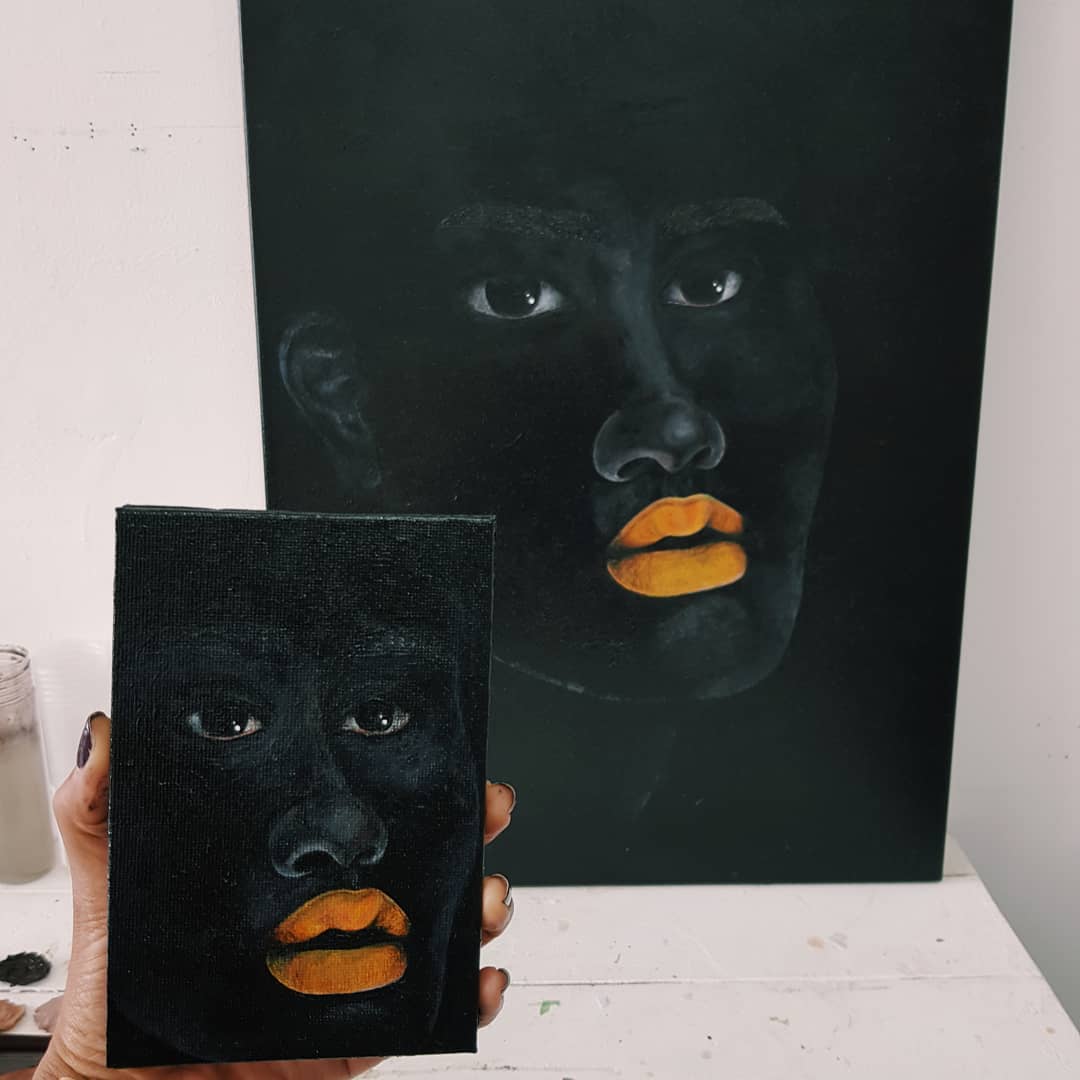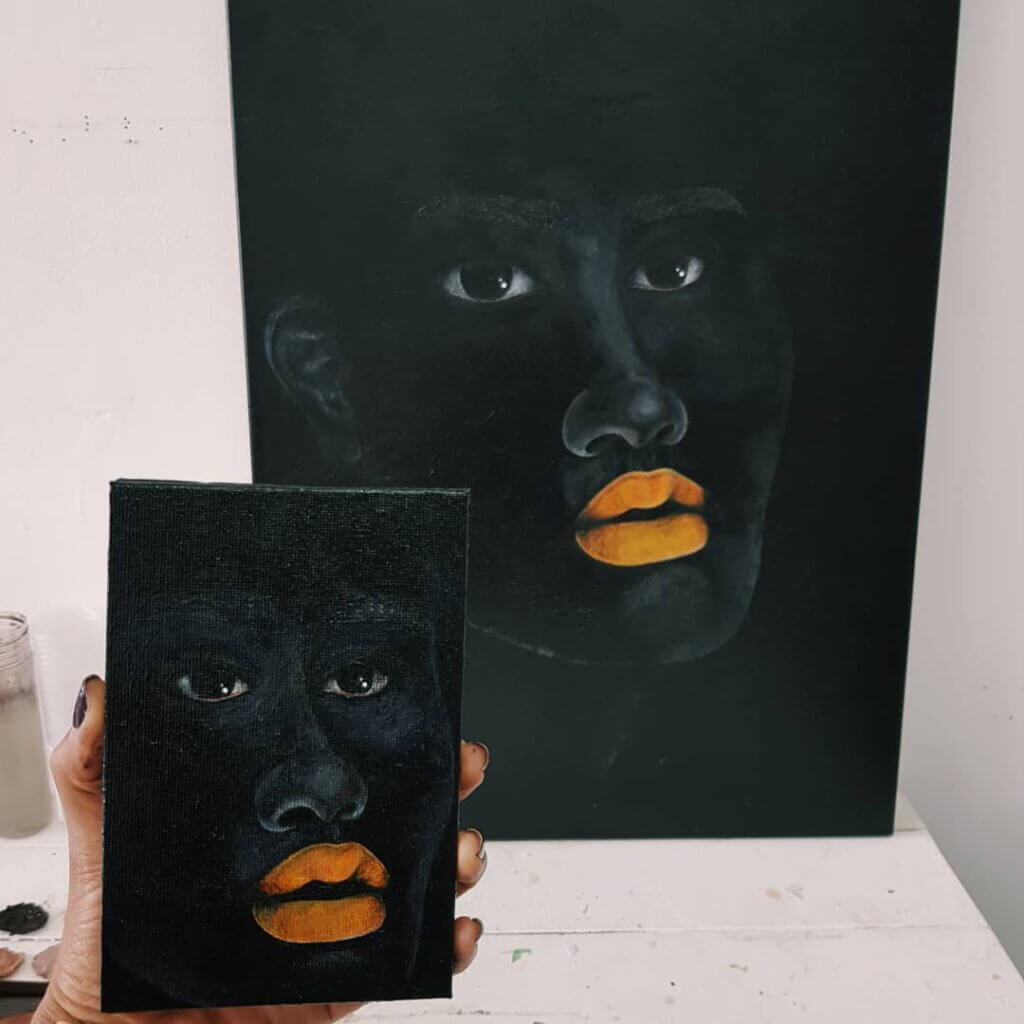 Q: Are there key themes in your work?
A: I explore the black female form within all my work. From the tones of our skin to the texture of our hair, I want black women to feel that we are thoroughly beautiful. I also make a point of acknowledging the 400+ years of injustice and dehumanisation that continue to make it difficult for us to perceive ourselves in that way.
Q: How did you hear about Roy's Degree Competition? Do you generally like competitions?
A: I actually heard about it from one of the senior lecturers on my course, who is always sharing great work and industry news on the @fineartmixedmedia Instagram page. I do love competitions, and I was particularly excited when applying for this one as it was a huge opportunity career-wise. Regardless of who won, a lot of people whose degree shows were cancelled were provided exposure thanks to Roy and his team.
They shared the work of 5 great artists every week, and their platform is huge, so it was an exciting competition for all of us. Of course, not every competition is like this, so I tend to be a bit hesitant when applying to things. I think like most artists, I suffer from imposter syndrome, and great opportunities like this seem so hard to come by in this industry that I am always worried I'll take a chance away from someone who is more skilled or deserving. I love the idea of galleries, curators, and institutions championing great artists/new talent via competitions, but it does feel a little bittersweet to be chosen over others. I did work very hard on the piece I submitted though, and I am very grateful to Roy and his team. Congratulations to Molly and Martyna, and to all the other brilliant artists who were shortlisted in the Degree Competition.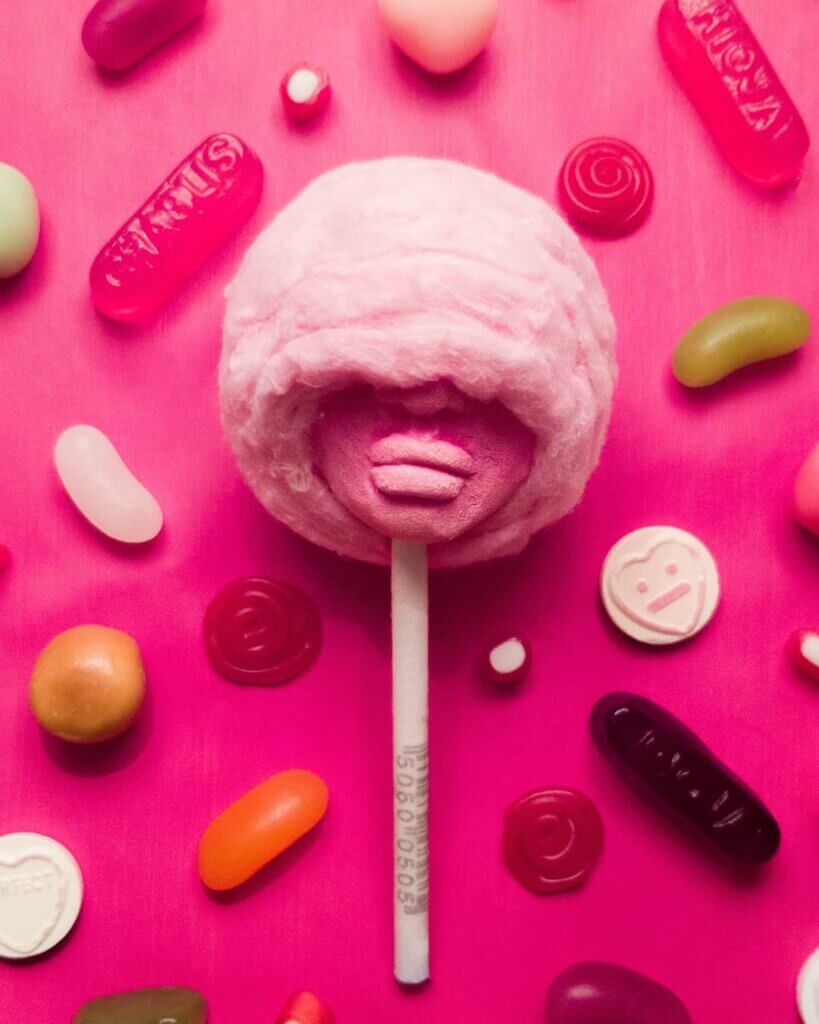 Q: What's next for you?
A: I have a handful of interesting opportunities that have popped up. I'm planning on spending the next year making as much work as I possibly can, and learning as much as I possibly can too. I also want to take the necessary steps towards becoming a lecturer, which will include earning a Master of Fine Art. I'm still in the process of deciding where I would like to study.
How do you strike the balance between being an artist and being your own salesperson?
A: I actually find sales very difficult. I'm still very new to all of this, and though I have some very clear pricing guidelines to adhere to, I still worry about whether I am charging too much, or too little, or whether I should be charging at all for certain things. I really want my work to be affordable and accessible, so as many people as possible can get to know the histories and messages embedded in my work.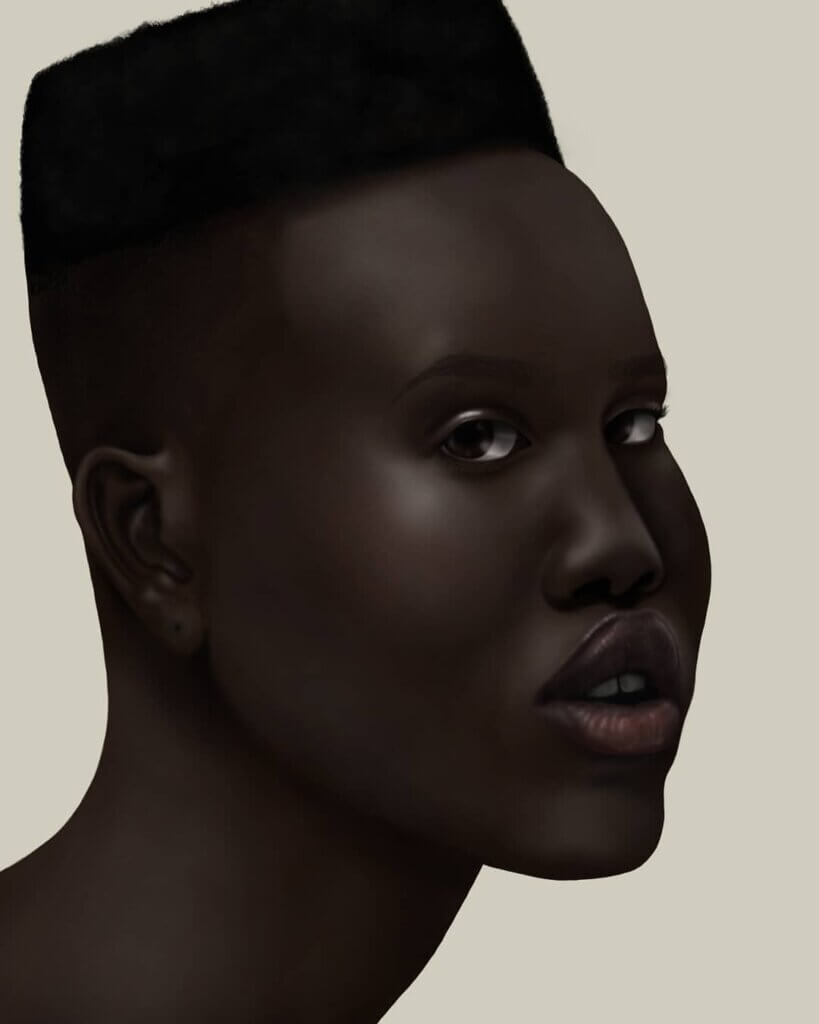 Q: Social Media as a tool for artists – pro or anti?
A: I absolutely love social media as a tool for artists. I think that it's the equaliser of the art industry. Anyone with promise can use it to their advantage to sell and promote their work, and there's a community for everybody. Not only have I made some great friends and connections via Instagram in particular, I have also learnt a lot from fellow artists and activists. A lot of the things that I encounter on my social media feeds inspire me deeply and further inform my practice. This can sometimes become overwhelming though, and with my particular subject matter, I have developed so-called "feed fatigue" very quickly over the course of the past few months — following the passing of George Floyd.
This is a very important moment in history for movements of social justice, particularly within the arts, and social media has proven essential in revealing social truths and amplifying the voices of black artists. It's also great that social media has allowed us to continue sharing great work and inspiring one another throughout the coronavirus crisis, while museums remain shut. We have been able to curate our own honest and raw art world, which (as emotionally draining and unsettling as it may be) is extremely necessary.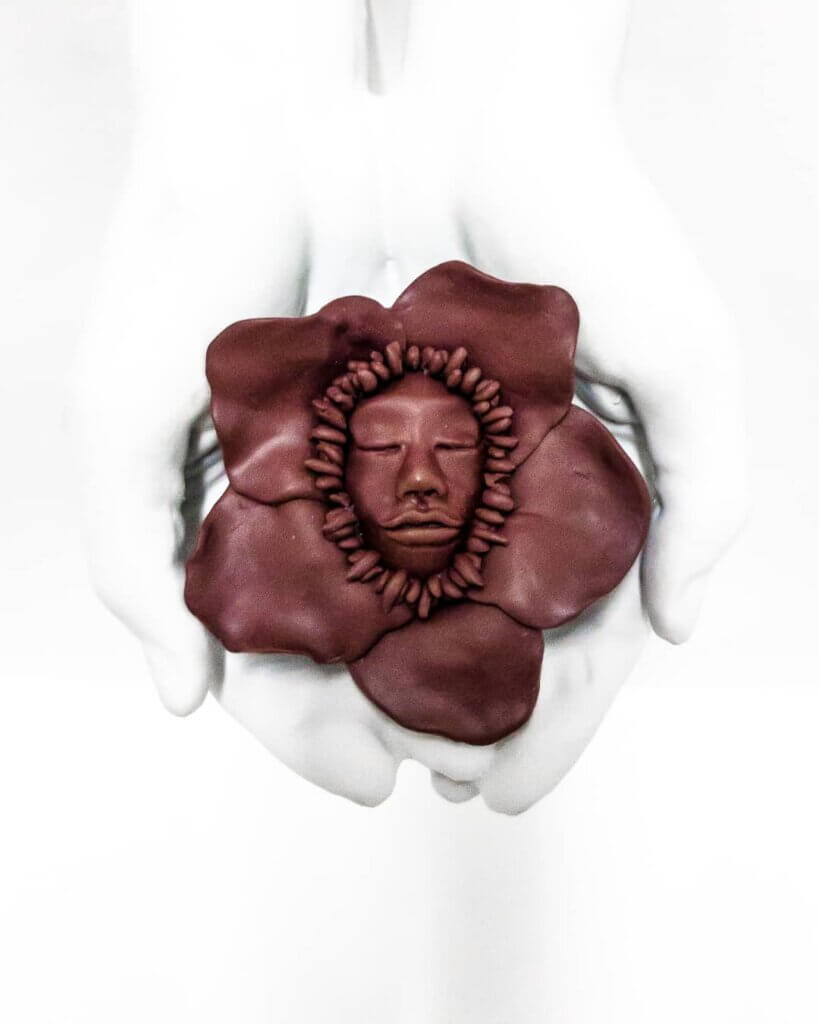 We've seen accounts such as Change the Museum on Instagram challenging racism within the walls of major institutions, and university staff and students challenging their colleges to do better in terms of diversity and tackling on-campus racism. I think it's amazing that artists are using social media as this multi-faceted tool that has quite literally changed the inner workings of the industry, and is forcing large institutions to either adapt or die out entirely.
https://www.instagram.com/laurenmariehaywood/
©2020 Lauren Haywood