FUTURA2000, also known as FUTURA, is a pioneering graffiti artist who rose to prominence in the 1980s New York art scene for his distinctive style, a fusion of Graffiti and Abstract Expressionism; born Leonard Hilton McGurr in New York in 1955.
The native New Yorker's journey in Graffiti started by painting subway trains and walls throughout the city. In the early 1970s, he co-founded the Soul Artists collective with Marc Edmonds, also known as Ali. McGurr's enigmatic handle, FUTURA2000, was inspired by Stanley Kubrick's film 2001: A Space Odyssey and futurist Alvin Toffler's book Future Shock. 
In 1980 FUTURA made his mark on the scene by painting an entire subway car titled "Break" without using lettering, a first for a Graffiti artist at the time, and was celebrated for his abstract approach. An aesthetic resulting from FUTURA's investigation into the unknown and unexplored became one of his work's defining traits, increasing his notoriety as an artist.
I noticed that the absence of those letter structures, beautiful colour fields and abstract realms. Those unknown, unexplored places were something I definitely wanted to investigate

FUTURA2000
In 1981, Futura 2000 exhibited for the first time alongside Andy Warhol and Jean-Michel Basquiat, Keith Haring and numerous artists from the artistic Factory of NYC in Diego Cortez's collective exhibition New York/New Wave, which opened the door to the art world, cementing FUTURA's position as a noteworthy artist. Rolling into 1982, FUTURA organized his first solo exhibition at the Fun Gallery, which would start a succession of national and international exhibitions. In 88, FUTURA's symbolic character, the Pointman, appeared on the cover of the Psyence Fiction album by the UNKLE, which FUTURA designed, a synonymous character who would make countless appearances throughout his work and collaborations.
The success of Pointman caught the eye of the Japanese toymaker Medicom who produced limited edition Pointman figurines. During the 1990s, FUTURA2000's work began to express a more refined style of abstract art with commissions from brands such as Supreme, A Bathing Ape, and Stüssy. His work was making the transition to a more cross-genre aesthetic. In 97, he launched FUTURA Laboratories, his official design studio & brand platform; the brand collaborations continued to flourish, including Virgil Abloh's Off-White, Nike, BMW, and COMME des GARÇONS to name a few, as well as releases ranging from limited edition prints to clothing.
FUTURA's paintings boast a favourably futuristic look and feel; his canvases are fluid with intentional gestural marks, shapes, and atomic-like motifs surrounding the revered robotic alien figure, Pointman. FUTURA's polished use of a spray can leaves a remarkably defined figure, a testament to his skill as an artist.
Over the years, he has continued to develop his fine art practice; in recent years, he has created collaborative works with Takashi Murakami, including exhibiting at Murakami's Kaikai KiKi Gallery in Tokyo and numerous gallery spaces across the globe.
FUTURA2000 timeless abstract approach encapsulates fine art, Graffiti, fashion, and sneakers. His creative passion has been widely considered a driving force in culture, collectables and art for over four decades. He is a thriving artist who has earned international success conquering the terrains from the street to the gallery. As he continues pushing boundaries to be one of his generation's and one of the world's most celebrated and respected artists. I had the honour to catch up with the legendary artist to talk about Graffiti, his new Pointman sculpture and more.
Q: Hi, FUTURA2000! How are you doing? Thank you for taking the time to speak with me. Please introduce yourself for those who do not know you.
FUTURA2000: Hello, my name is Leonard; most people know me as FUTURA or FUTURA2000. I'm a creative individual, and I'm from New York City.
Q: You started with Graffiti in the early 1970s. Please tell us more about your experience then and what drew you to graffiti initially.
FUTURA2000: Well, that was a long time ago, when the motivation was to be part of a larger movement and the pursuit of self-expression.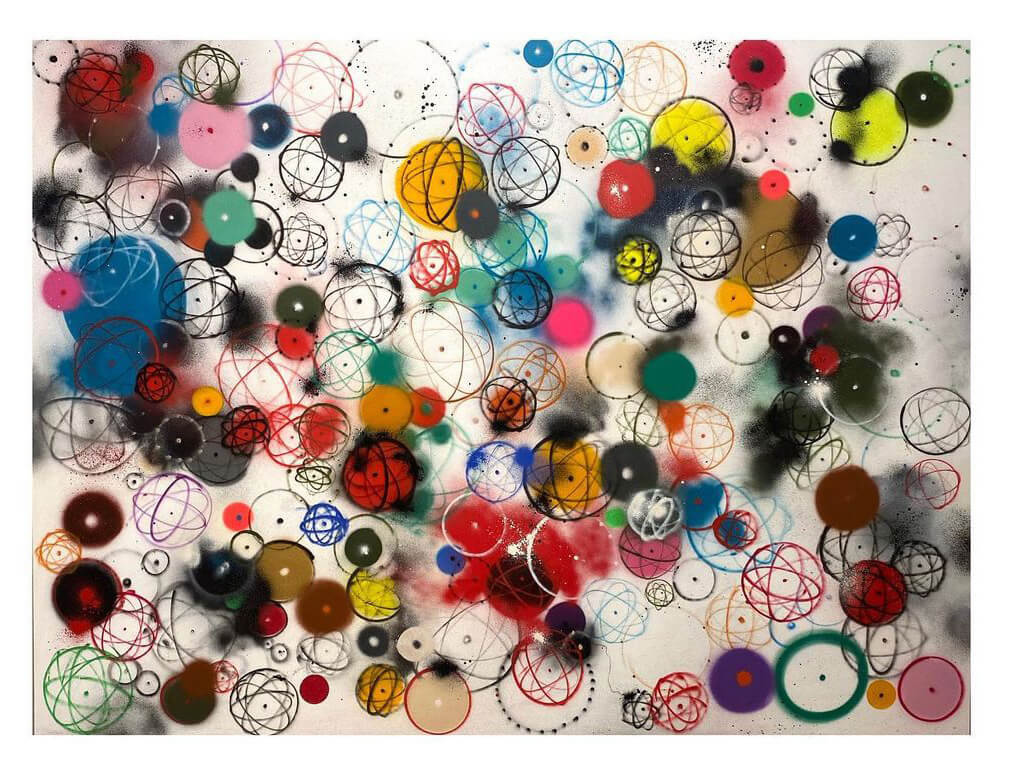 Q: Choosing the right name is important when it comes to being a graffiti artist. How did you choose your name, and what is the meaning behind FUTURA2000?
FUTURA2000: In 1970, when I created that identity [FUTURA2000], the name FUTURA had been around for decades. Of course, there was the typeface which we still use today. There was the FORD FUTURA, a car, and a FUTURA sewing machine from Singer. The addition of the number 2000, which comes from 2001 A SPACE ODYSSEY (my favourite film) which, served as a visual inspiration for me at an early age.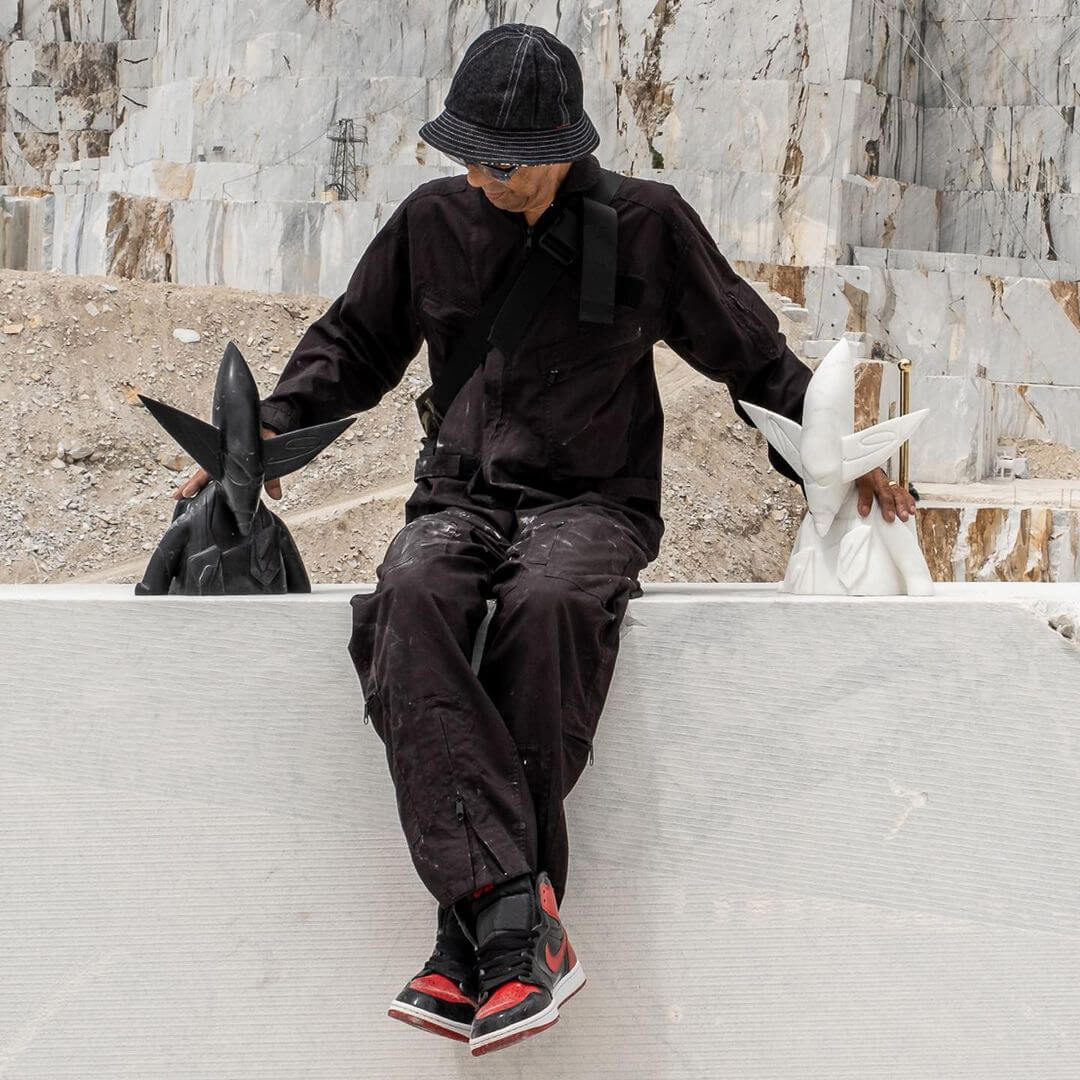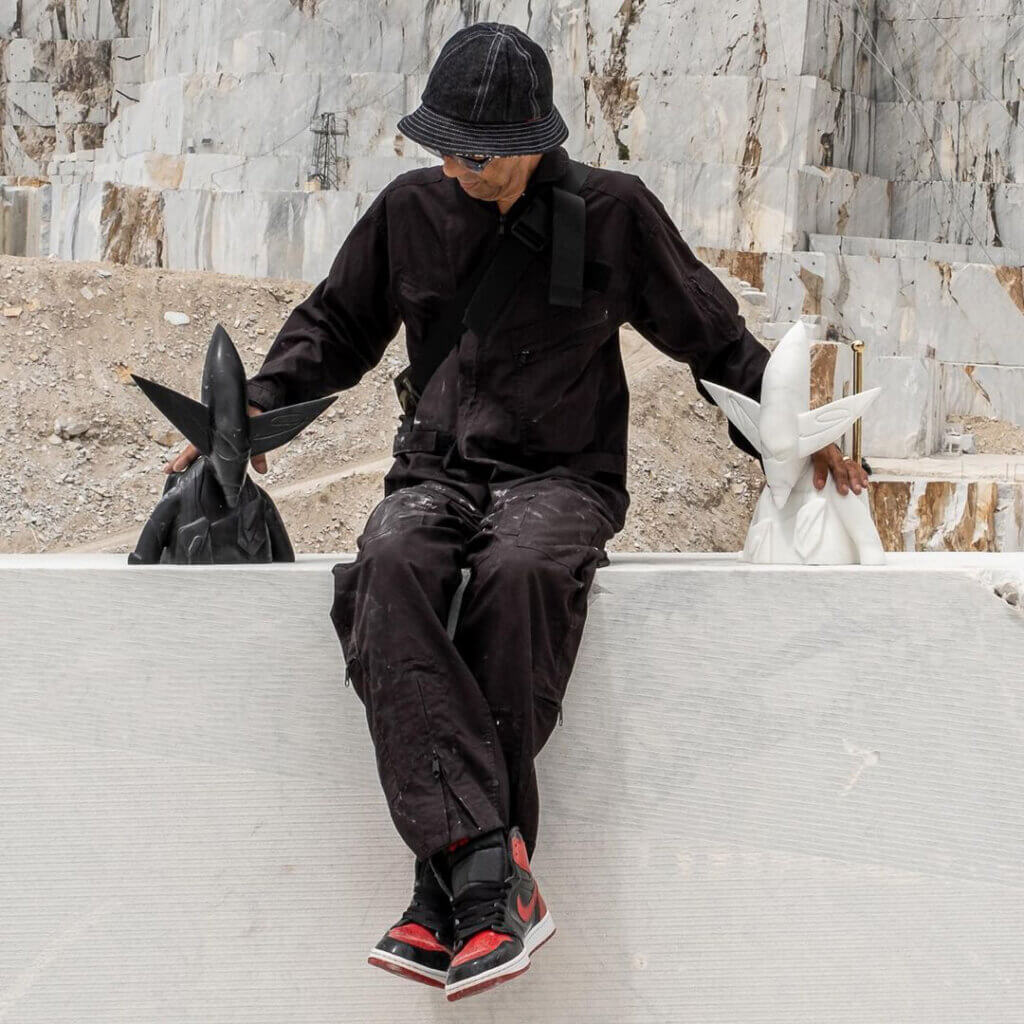 Q: Unlike your peers during the 70s and 80s who focused on lettering, your Graffiti aesthetic took a more abstract approach that separated you from other Graf artists. Can you tell me more about the essence of your style and why you took this approach to Graffiti?
FUTURA2000: I always wanted to find individualism within that school of art, which did focus on letters, and lettering styles. I noticed that the absence of those letter structures, beautiful colour fields and abstract realms. Those unknown, unexplored places were something I definitely wanted to investigate.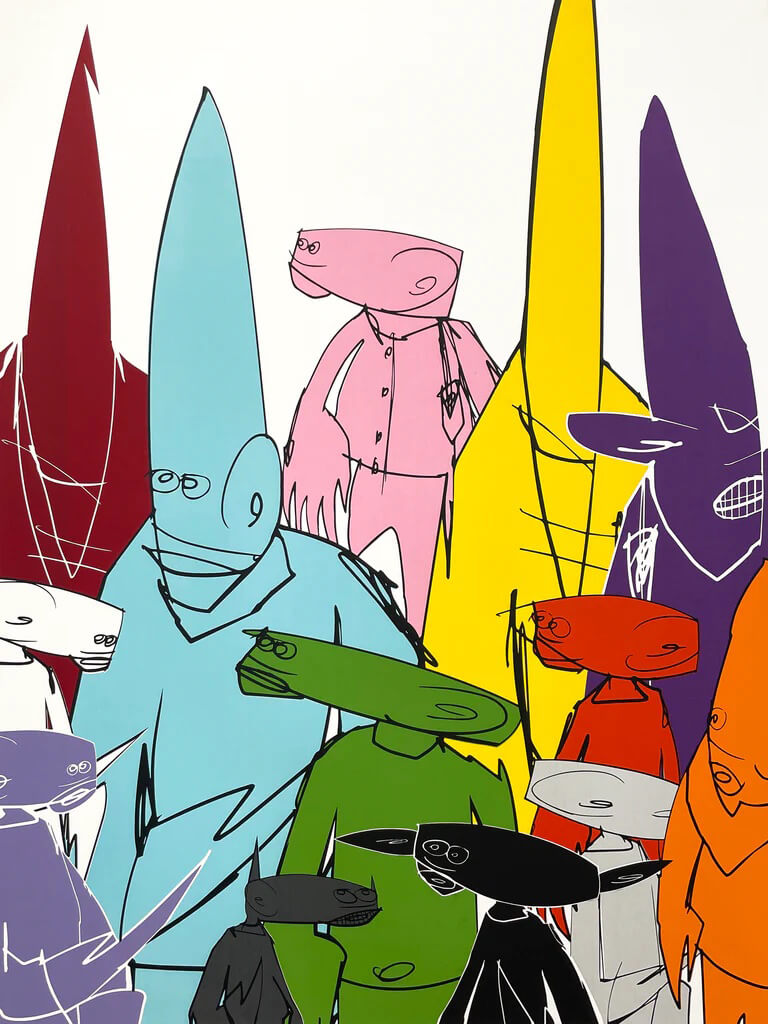 Q: In the beginning, your work had a performance aspect to it – like when you toured with The Clash and painted live on stage while they performed in 1981. Does music still play a role in your process?
FUTURA2000: Unfortunately, it doesn't, and sure, I listen to music, but it isn't like the old days. Back then, those genres were mixing and remixing. It's also strange speaking about 40-year-old memories when we have transcended such timelines. NOW PLAYING: PARANORMIA from THE ART OF NOISE . . .
Q: In your latest collaboration with Potato Head, your Pointman Character, synonymous with work, takes centre stage as a sculpture to raise awareness about river and ocean pollution. Can you tell me more about this project and the significance of the sculpture?
FUTURA2000: It's a long story and process, yet it's really all about the collaboration with Sungai Watch for the Singapore sculpture and Yayasan Kakikita for the Bali sculpture. Without their efforts and fabrication capabilities, turning waste into the 888KG, 6-meter high polygon puzzle, it wouldn't be possible. I am truly grateful to Potato Head for hosting the work of the coming future. I hope we will inspire others to follow our lead and think of ways to contribute to the cause.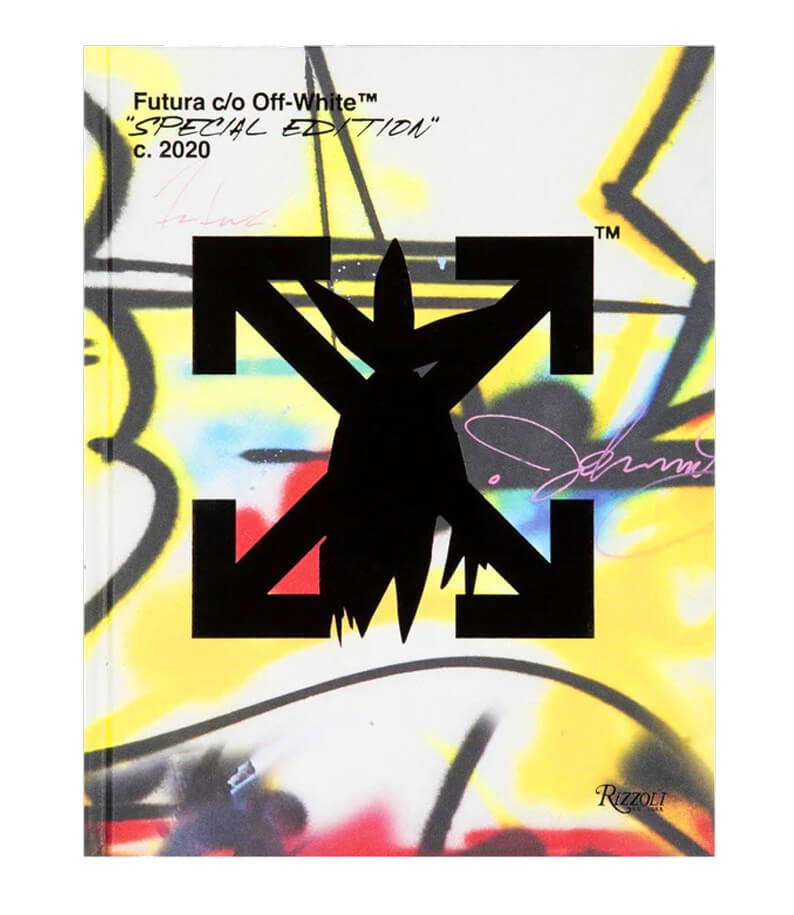 Q: You've collaborated with several global brands through Futura Laboratories, your design company. Which one has been your favourite collaboration and why?
FUTURA2000: The work with the late great Virgil Abloh and the associated footwork with NIKE – truly a legendary collaboration for the brand, Thank you, V.
Q: You were one of the many iconic artists who rose to prominence and contributed to the 1980s New York art scene, an iconic time filled with highs and lows alongside peers such as Keith Haring, Jean-Michel Basquiat, Richard Hambleton, and Andy Warhol. Can you tell us more about your experience as an artist during this historical time?
FUTURA2000: It was an amazing moment in the transition from the subterranean story and the subsequent arrival to this eclectic community.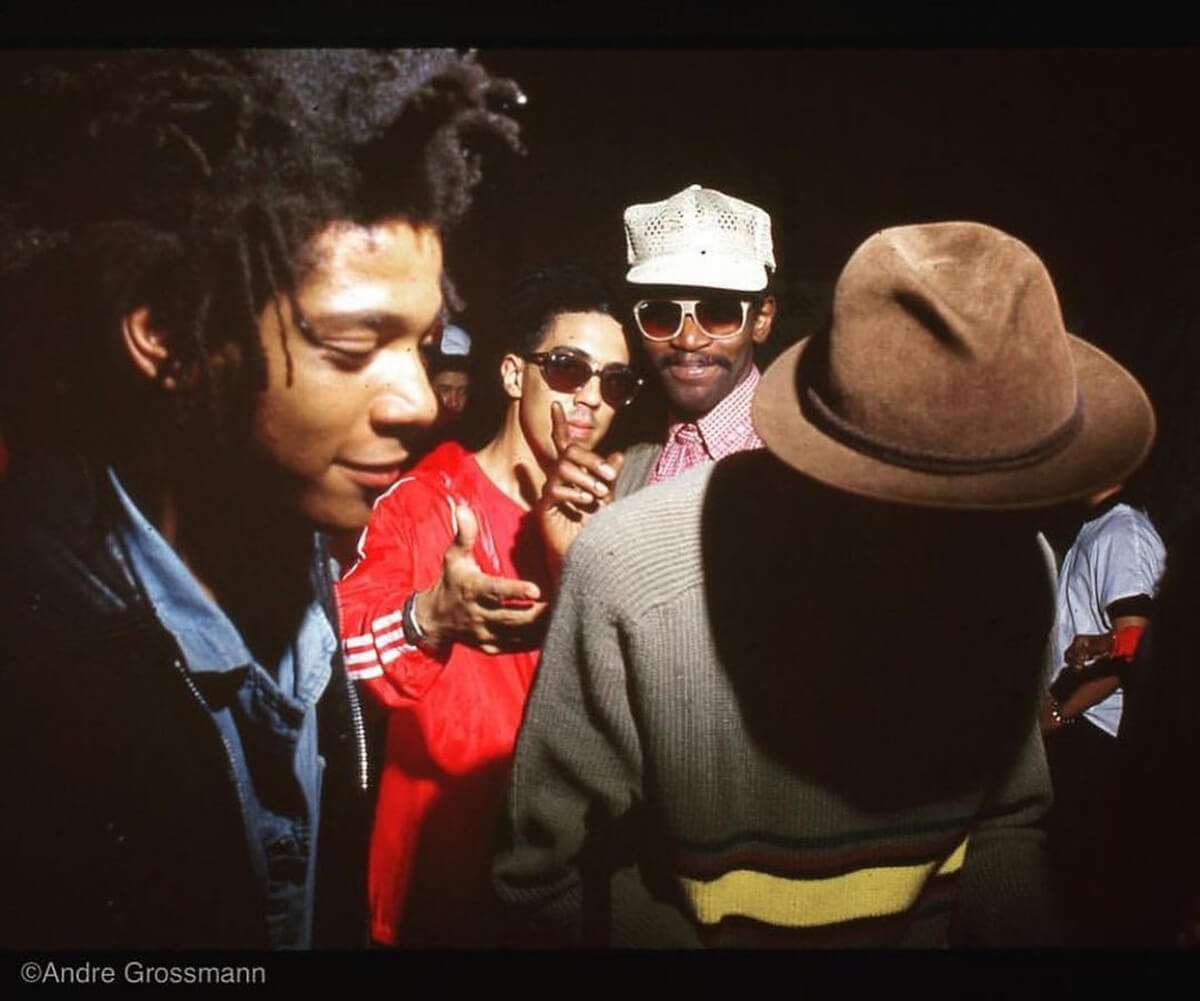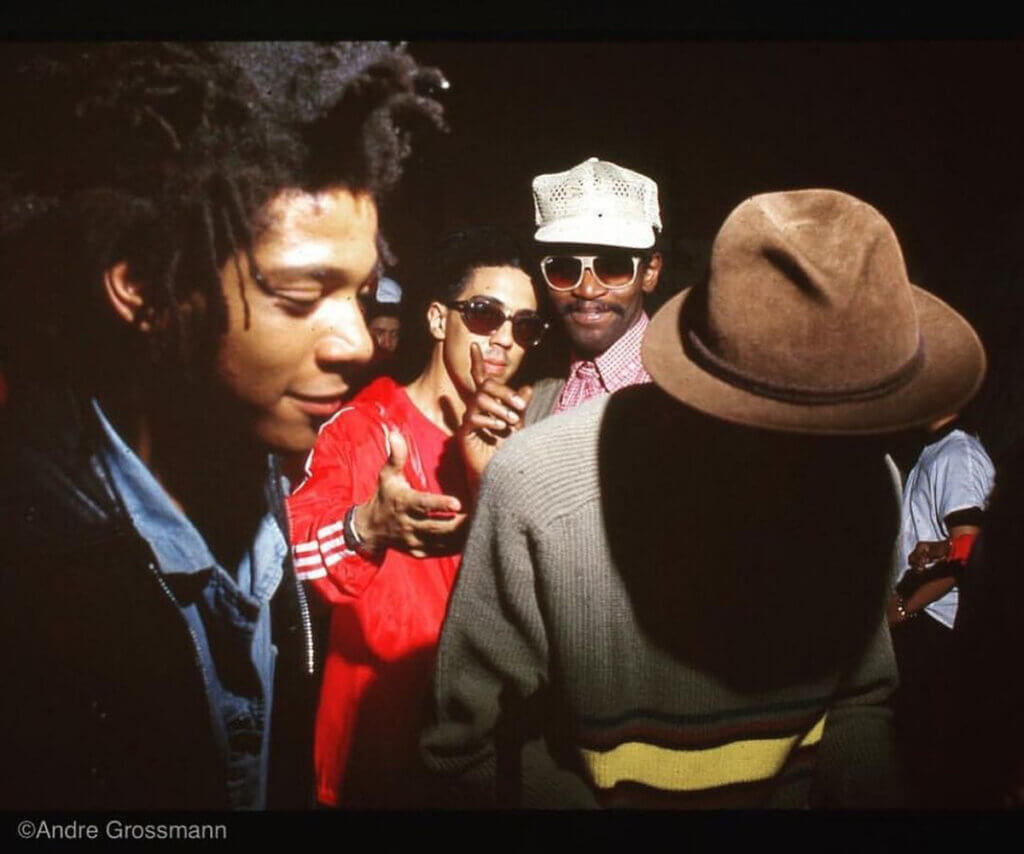 I was just in the right place, at the right time, and added my threads amongst what was a beautiful tapestry. I was also very fortunate to know all of those great artists who are no longer with us, in loving memory…
Q: You started writing your name as a graffiti writer because you wanted to communicate with the world. Can you reflect on your early work and how it compares to your work today? Can you describe the distance you feel you've travelled from then until now and what keeps you interested and driven to create 40 years later?
FUTURA2000: There are some pieces of mine from the early 80s that certainly look like they could have been painted last week.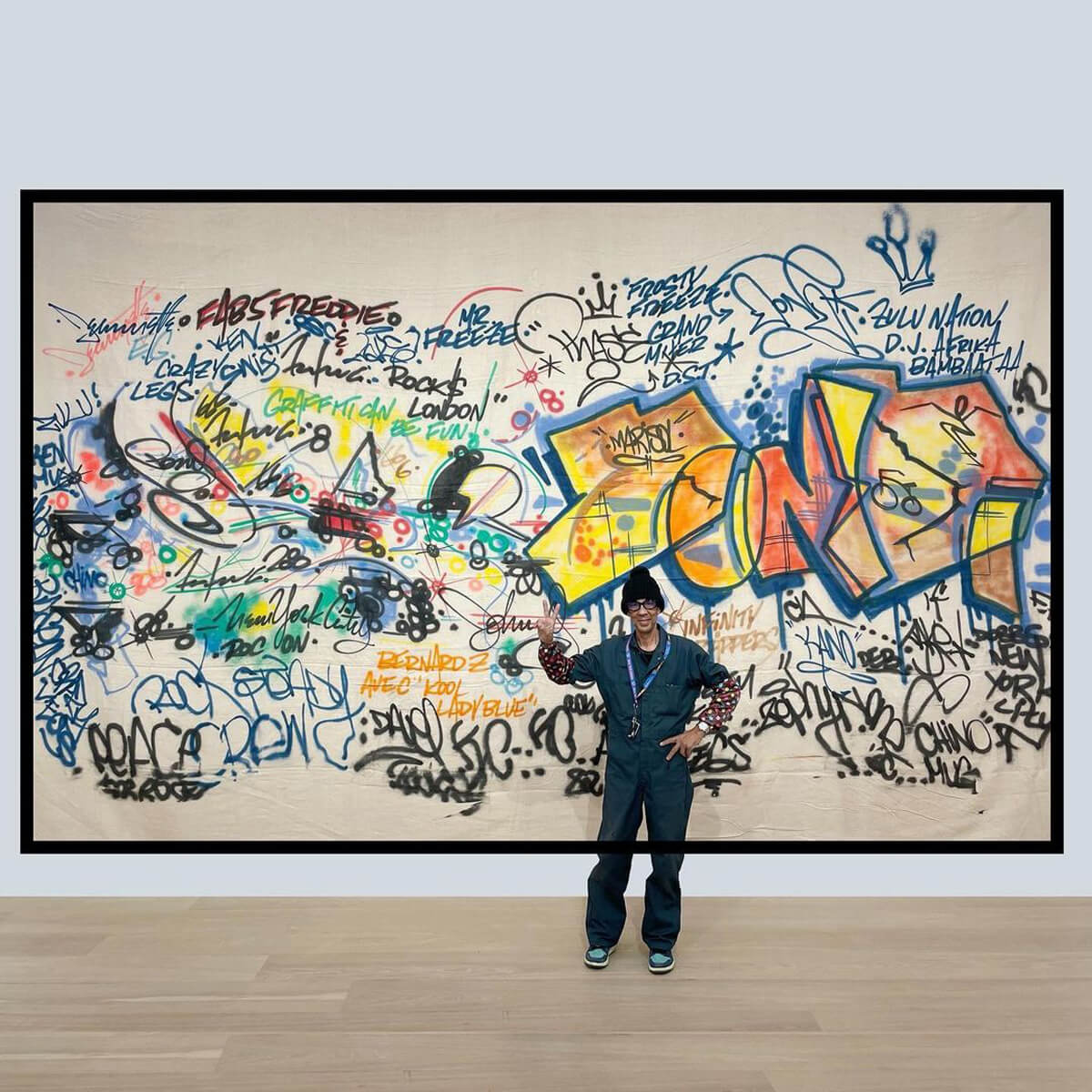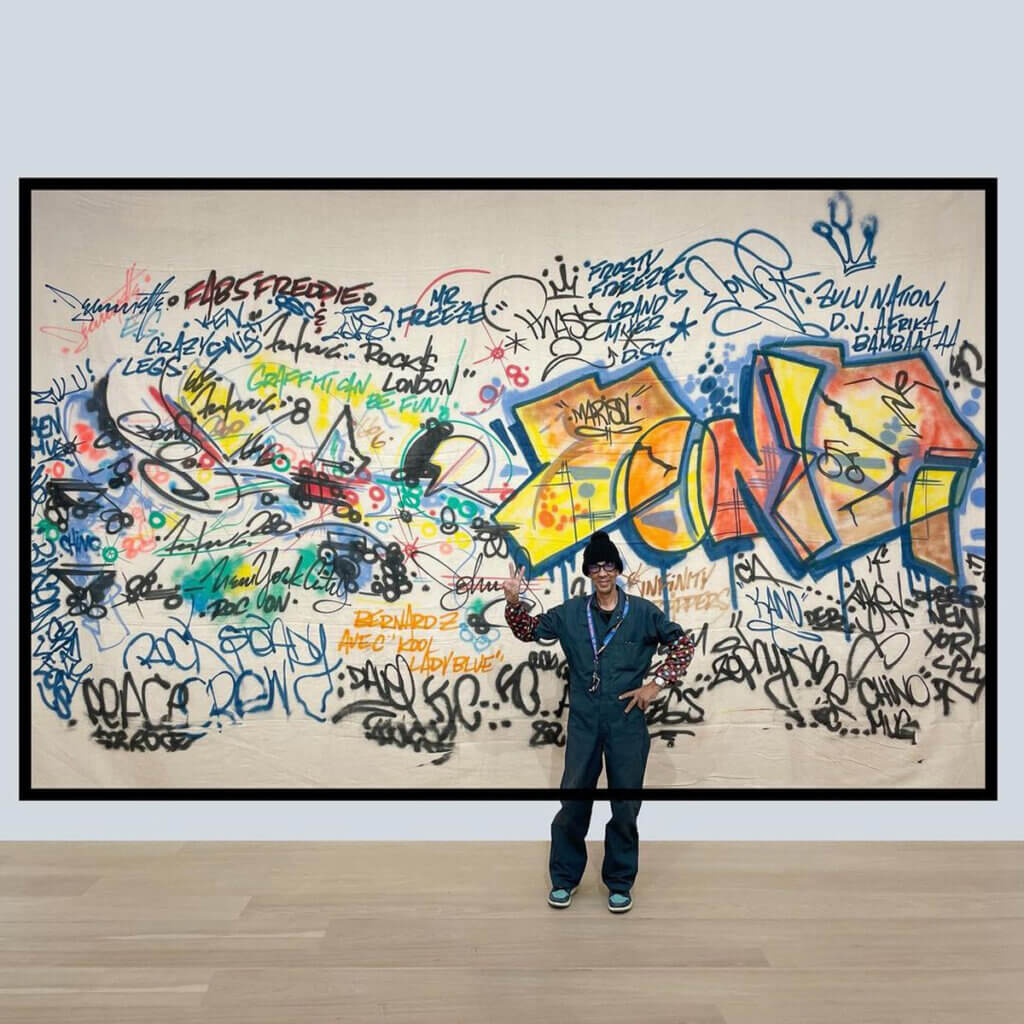 Which is simply to say; they have a timeless feel. I am super spontaneous when it comes to spray painting, and it's difficult to determine an outcome once I begin. The work just seems to come together in this process, and I will forever be challenged to arrive in new territories.
Q: What's next for FUTURA2000?
FUTURA2000: The futura is unwritten . . .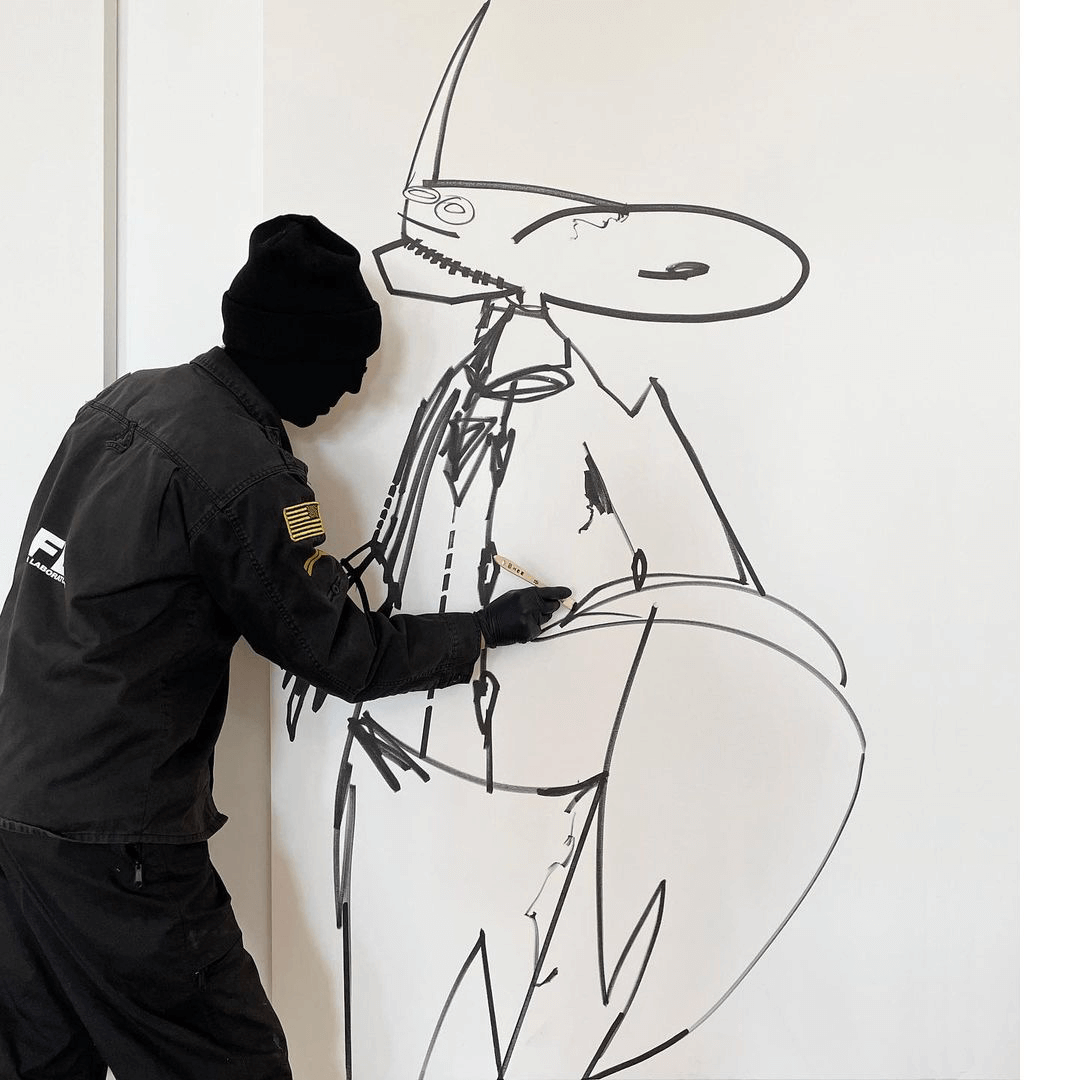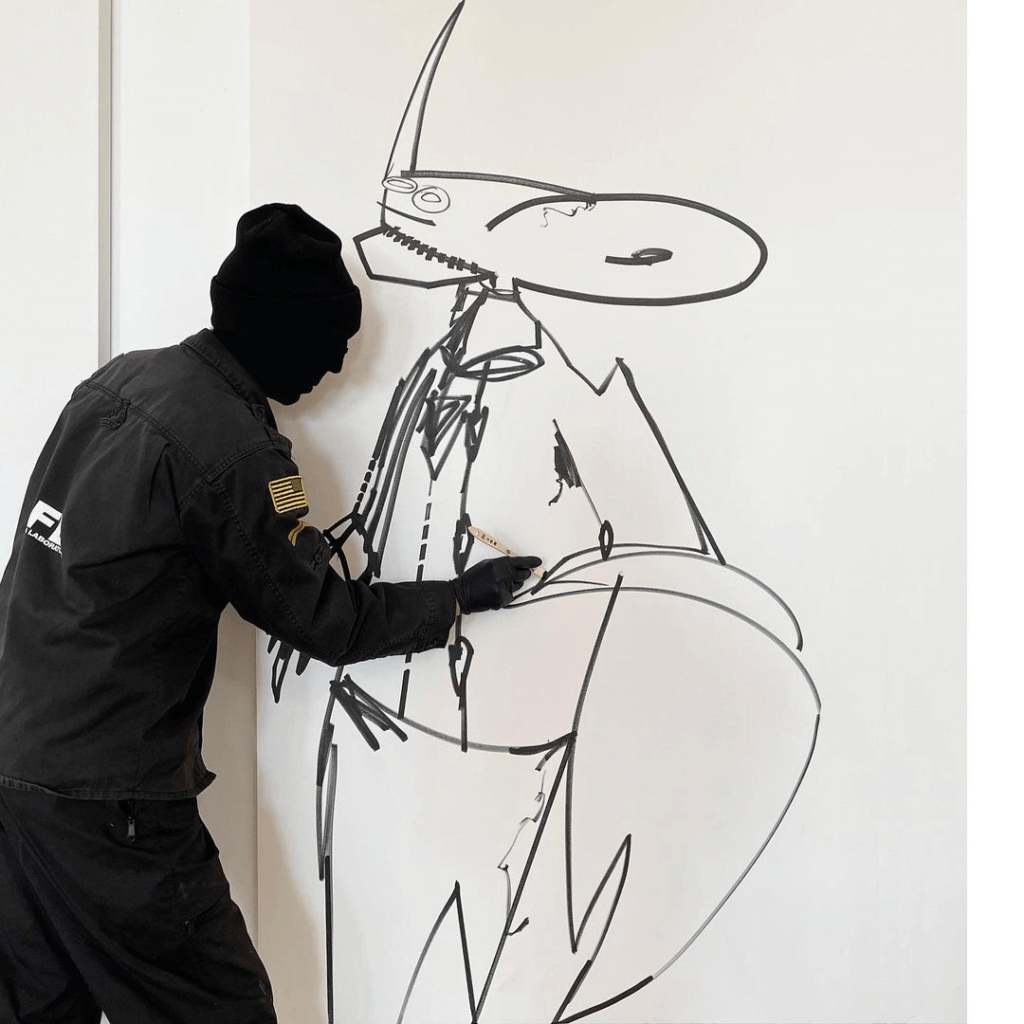 Q: Lastly, what does art mean to you?
FUTURA2000: Art is the audio and visual escape from the norms of society; performance, photography, painting, poetry, and art can be found everywhere, from the streets of any city to the highest institutions on earth. Ultimately, it's for the viewer to determine what they consider art. Thank you very much.
Learn more about Futura Laboratories
https://www.instagram.com/futuradosmil/
©2022 FUTURA2000, Futura Laboratories, Sophie Bramly, Andre Grossman, Tommaso Riva