Salutations, art lovers! The eager chimes of August are pealing, the school bells have gone quiet, and a teasing heatwave is seeping in, more surreptitiously than a Rembrandt in the rough. Yet, amidst the glow and the SPF, the pulsing rhythm of London's art scene is primed to be your summer retreat. So, my culture-hungry comrades, prepare to drench your senses in our "Five Exhibitions To See In London In August 2023", a cultured cocktail of art, creativity, and inspiration that will make your thought bubbles pop!
As you dive into this art-infused journey, you'll first land in the mystic realms of Damien Cifelli's Tarogramma, a made-up land so artsy even Lewis Carroll would be taking notes. Next, prepare to have your senses thrilled by Gucci Ghost. That's Trevor 'Trouble' Andrew for the folks at home, whose inventive genius has left the world gobsmacked and wanting more.
But wait, our 'Five Exhibitions To See In London In August in 2023' doesn't end there! We're also showcasing a group assembly, Interflow, that oscillates between the tangible and the intangible, the abstract and the landscape, in an artful tango. And prepare to be mesmerised as you step into the introspective exhibition 'No Regrets' by Joachim Lambrechts, which explores identity and the quest for meaning in our increasingly homogenised world. Wrapping up our quintet is Sho Shibuya's 'Month', an examination of our understanding of time through the vivid language of painting.
So, whether you're an art savant or a novice still trying to comprehend the enigma of Mona Lisa's smile, our 'Five Exhibitions To See In London' presents a compelling tour through London's vibrant artistic milieu.
So here is Five Exhibitions in London To See In August 2023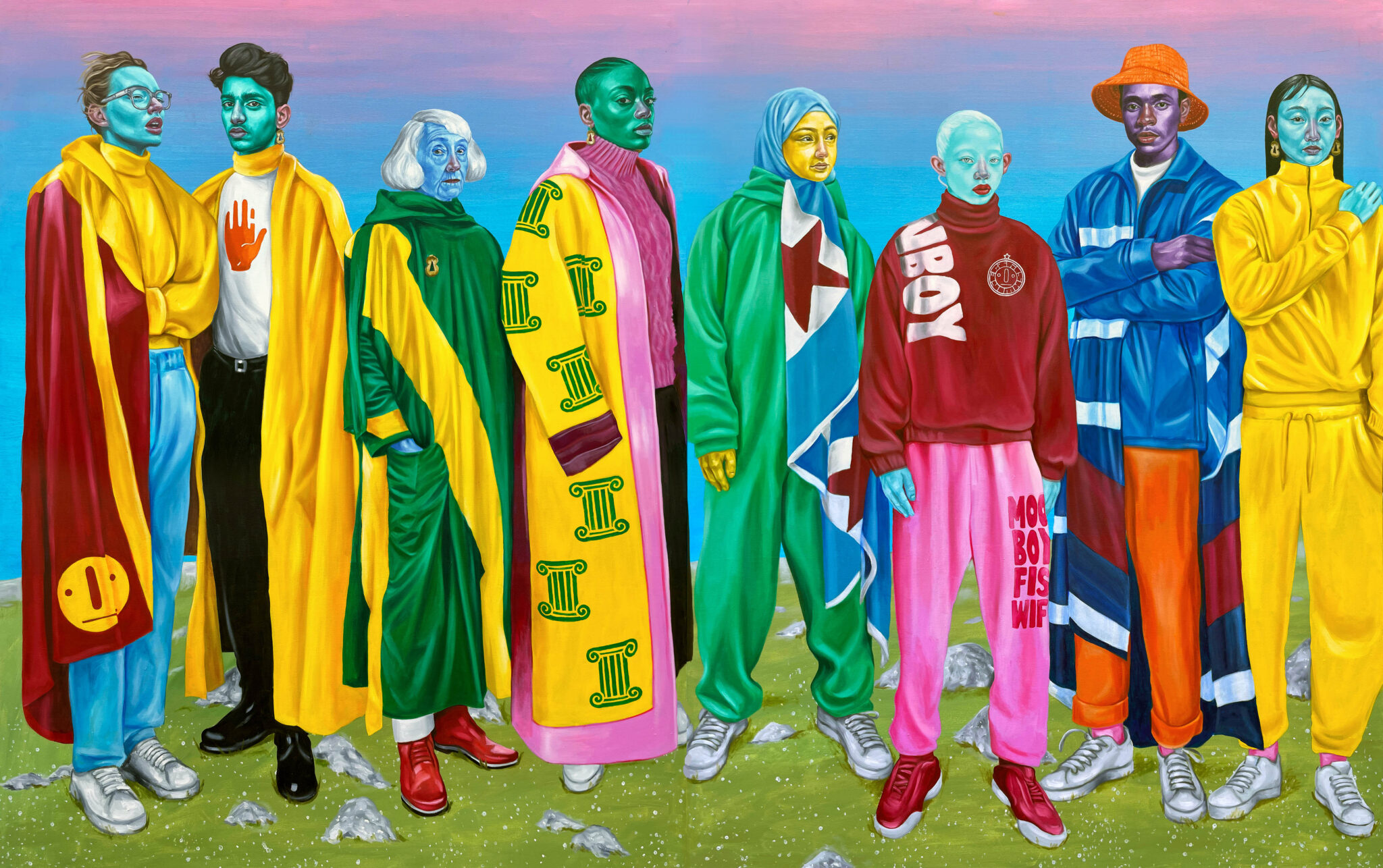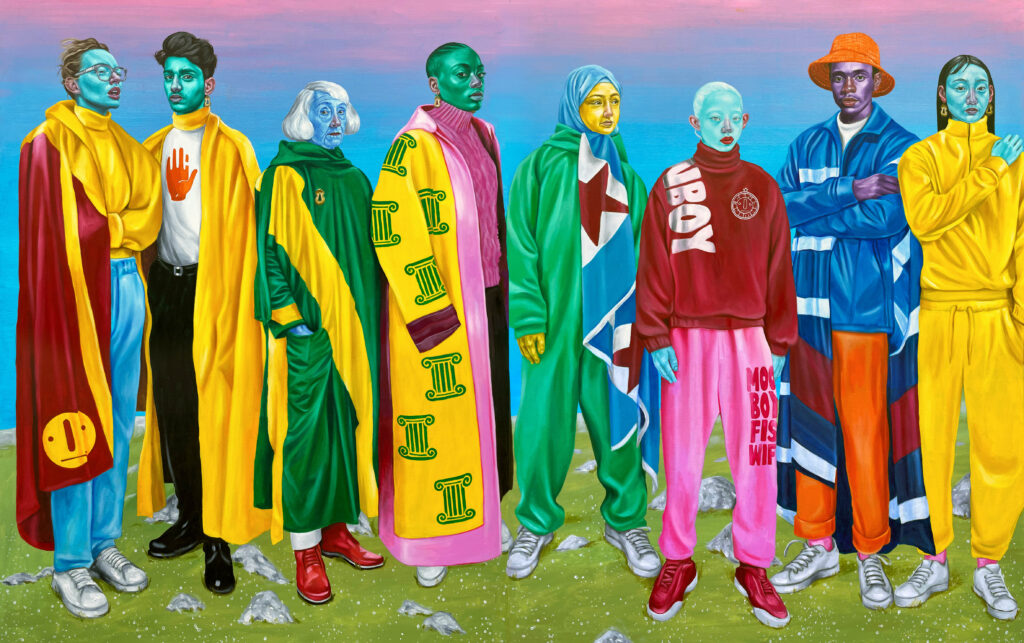 Damien Cifelli: Welcome to Tarogramma
Moosey Hoxton is delighted to announce a solo exhibition by Damien Cifielli. The exhibition will launch Thursday 10th August, 6-8pm, with the artist in attendance. Damien Cifelli is a self taught, multidisciplinary artist from Edinburgh, now based in London. Damien's work explores a fictitious land named Tarogramma. Referencing the scale and compositions of history paintings and historical sculpture, he has built a detailed culture with its own aesthetic, way of living, and understanding of the world; one that is at once alien, and eerily similar to our own. The paintings are a visual representation of this alternative society – documentary images of a new world.
Damien Cifelli: Welcome to Tarogramma
10th – 27th August 2023
Moosey Hoxton
93-137, Hackney Road
London
E2 8GY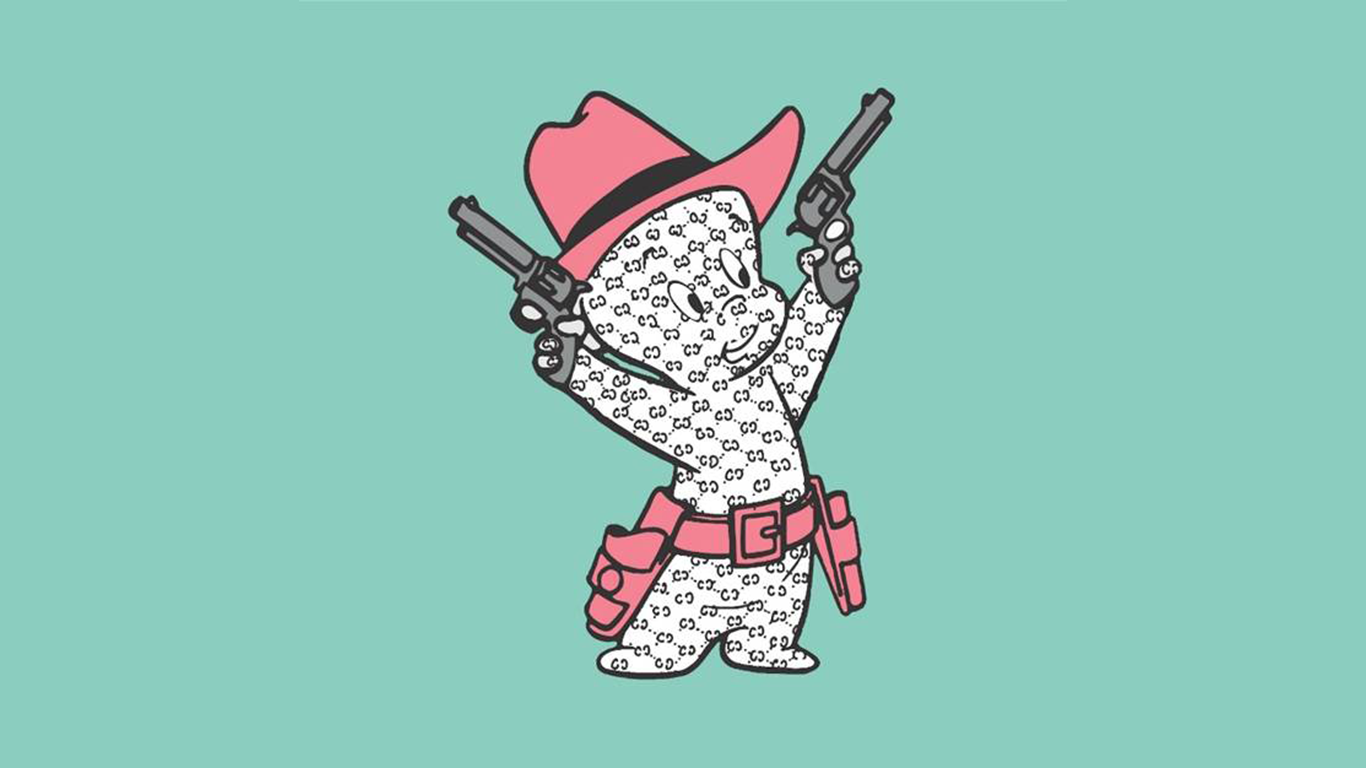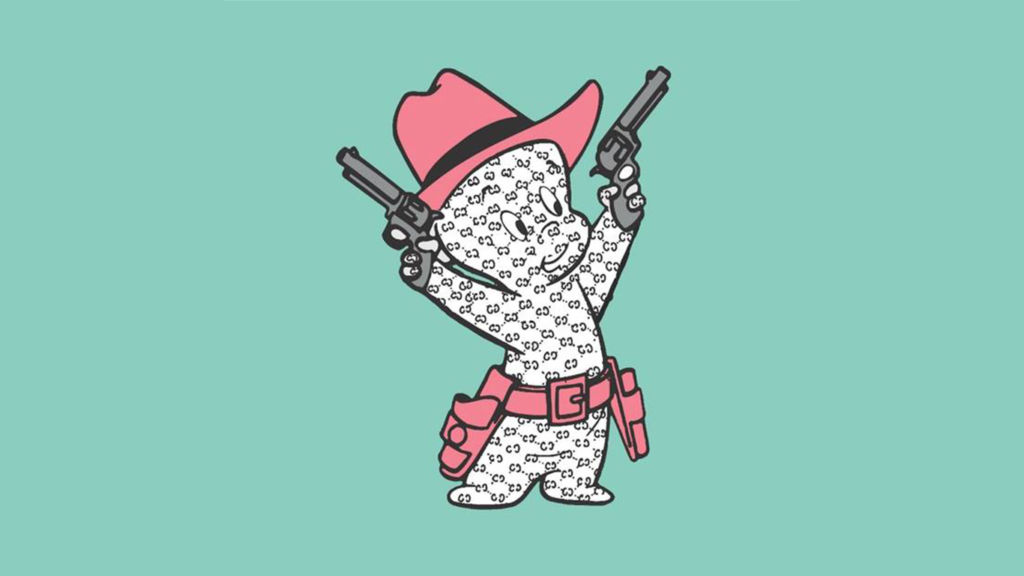 Trevor 'Trouble' Andrew: Bang Bang
D'Stassi Art is pleased to present the eagerly awaited UK debut solo show of Trevor 'Trouble' Andrew – the acclaimed artist also known as Gucci Ghost, whose journey from Olympic snowboarder to creative genius has captivated audiences worldwide.
Titled Bang Bang, the exhibition will open on 11 August and will be on view until 20 September 2023, with an exclusive limited print series releasing in conjunction with the exhibition – available to purchase from D'Stassi Art's website on Friday 28 July.
Drawing inspiration from his formative years in the Canadian countryside and its folk art scene, Andrew's new painting series is an ode to the Western aesthetic. Developed over the course of six years, his new body of work leans into nostalgia, dismantling the archetypal Hollywood cowboy image of the 20th century. Andrew's use of spray paint breathes new life into these iconic characters from his childhood, unveiling provocative and audacious reinterpretations. Alongside the new Bang Bang series, the exhibition will showcase select pieces from Andrew's legendary Gucci Ghost project, an ambitious endeavour that spanned a decade.
Trevor 'Trouble' Andrew: Bang Bang
11 August – 20 September 2023
D'Stassi Art
12 – 18 Hoxton Street
(Entrance on Drysdale St)
London, N1 6NG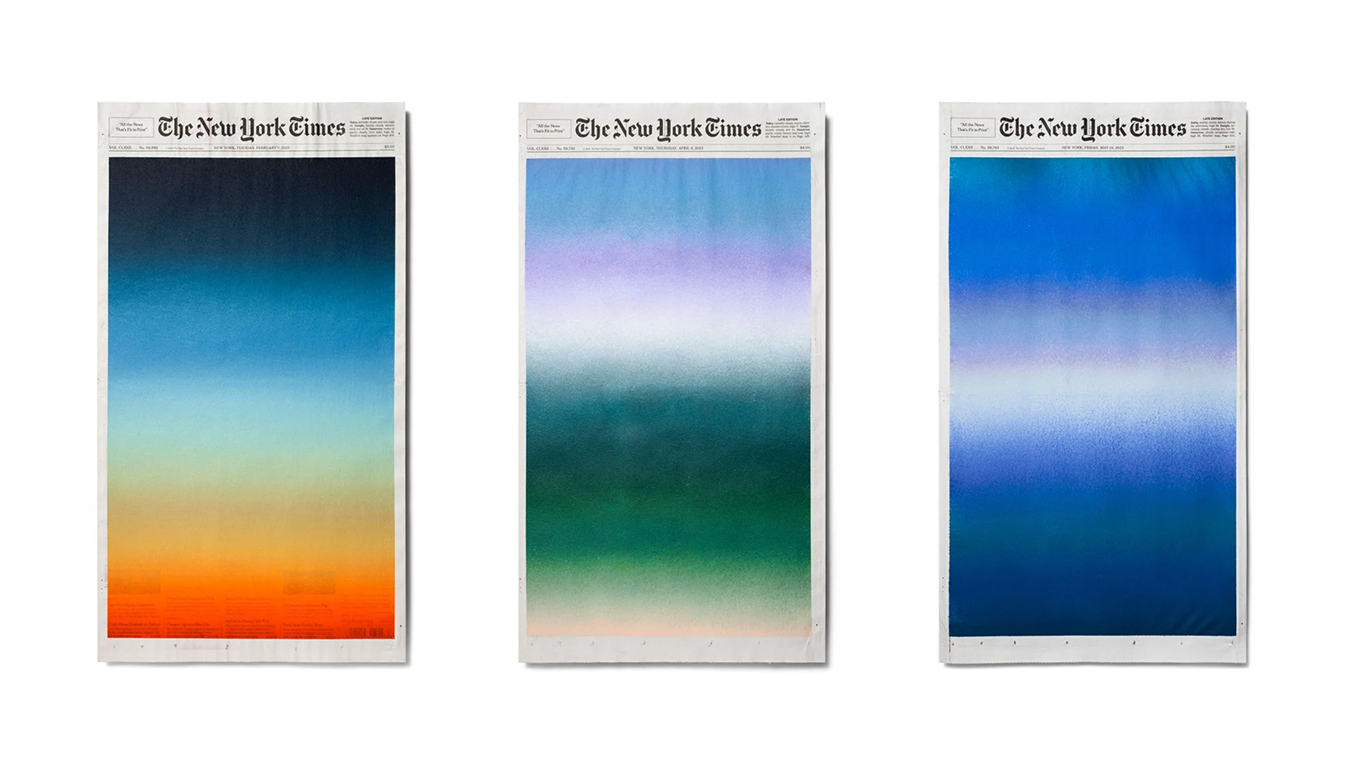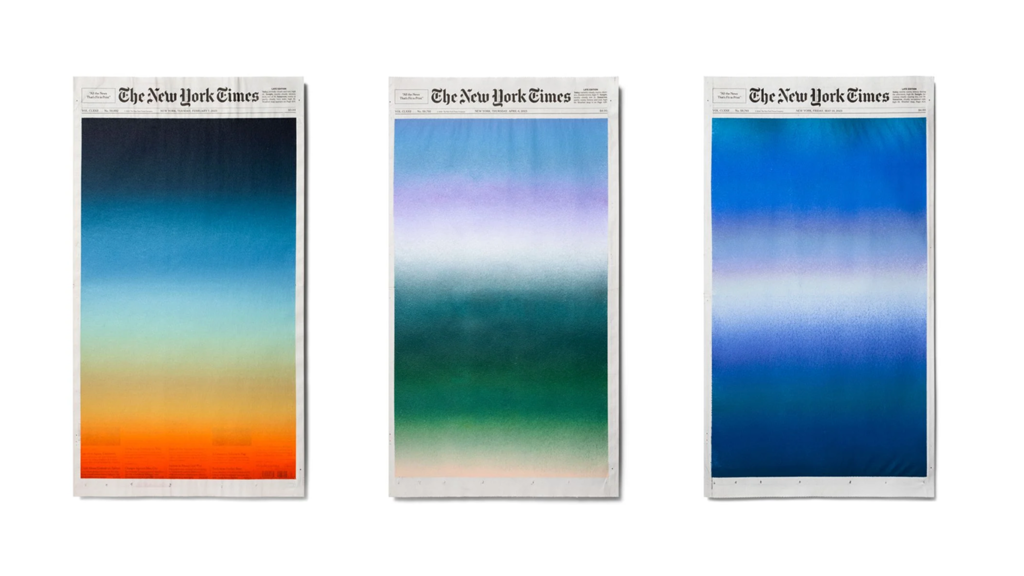 Sho Shibuya: Month
Sho Shibuya's first exhibition with Unit London examines our perceptions of time through the use of painting as a daily ritual. Month presents a visual diary of the artist's work from a period between January and May 2023, featuring thirty paintings and one sculpture also comprising thirty paintings. Using the New York Times as a canvas, Shibuya paints the image of a sunrise on each newspaper's front cover. Each of these artworks represents a single day, aiming to demonstrate our varying perceptions of different timeframes; a single day can feel long, or monumental, or it can simply feel unremarkable. Despite the inherently divisive nature of front page news, Month offers the unifying motif of a sunrise to keep our daily lives in perspective.
Month presents a series of artworks from the "post-COVID" era. With this body of work, Shibuya has selected sunrises from clear days in New York City, examining the process and experience of time. Shibuya has been creating these artworks since April 2020.
Sho Shibuya: Month
25 July–24 August 2023
Unit London
3 Hanover Square
London, W1S 1HG
United Kingdom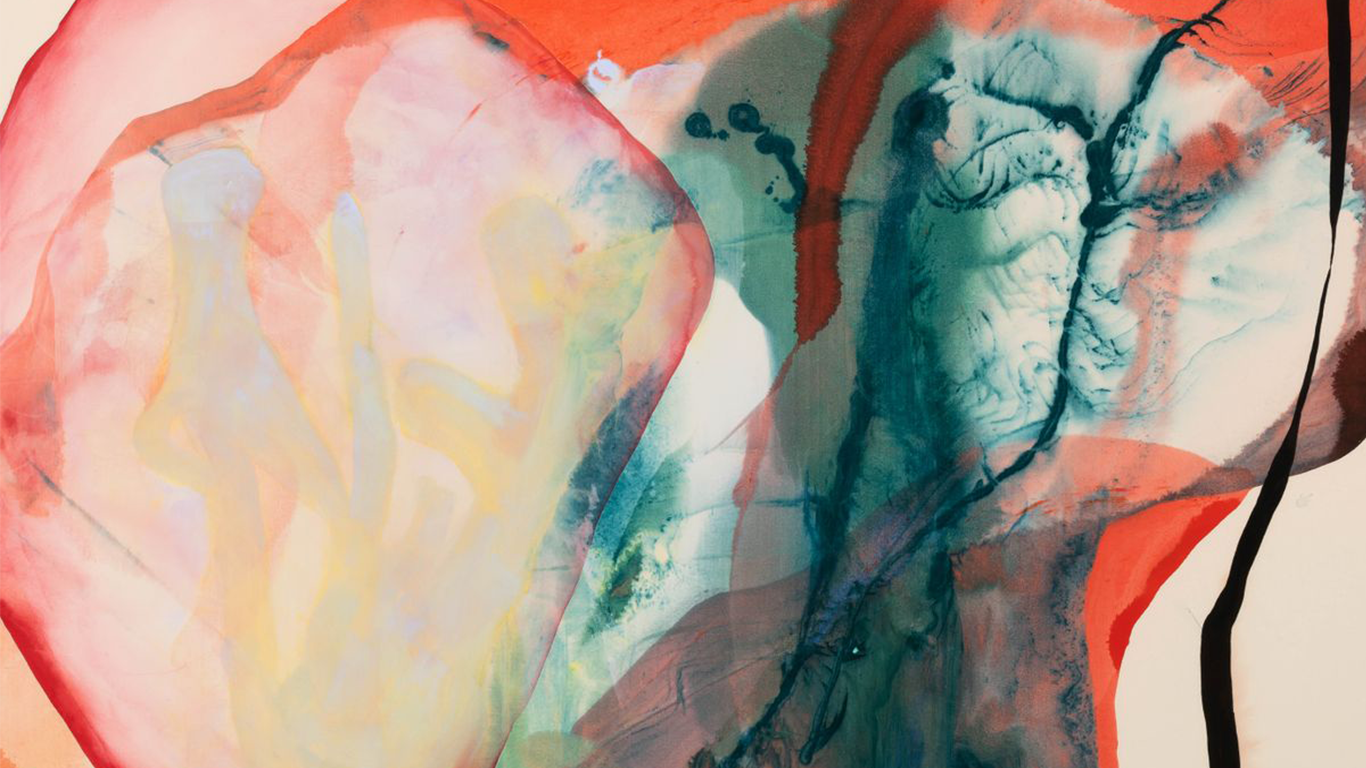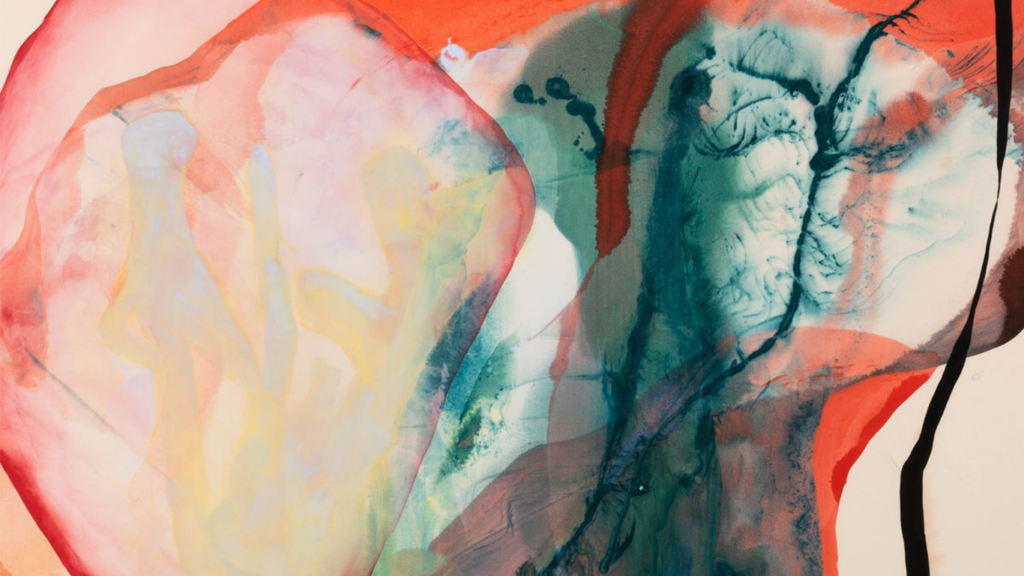 Interflow
Pilar Corrias is pleased to present Interflow, a group exhibition of new and recent works by Koo Jeong A, Ragna Bley, Peppi Bottrop, Lubna Chowdhary, Hanako Murakami, Mary Ramsden, Rachel Rose, Joan Snyder and Jeff Wall.
Interflow brings together a range of work in different mediums, including photography, painting and ceramic installation, proposing a conversation between form and formlessness, abstraction and landscape. Opening with three works that depict nature in a primal state, the exhibition leads the viewer through a selection of work that evokes geographical forms and landscapes.
Interflow
4 August–16 September 2023
Pilar Corrias
2 Savile Row
London, W1S 3PA
United Kingdom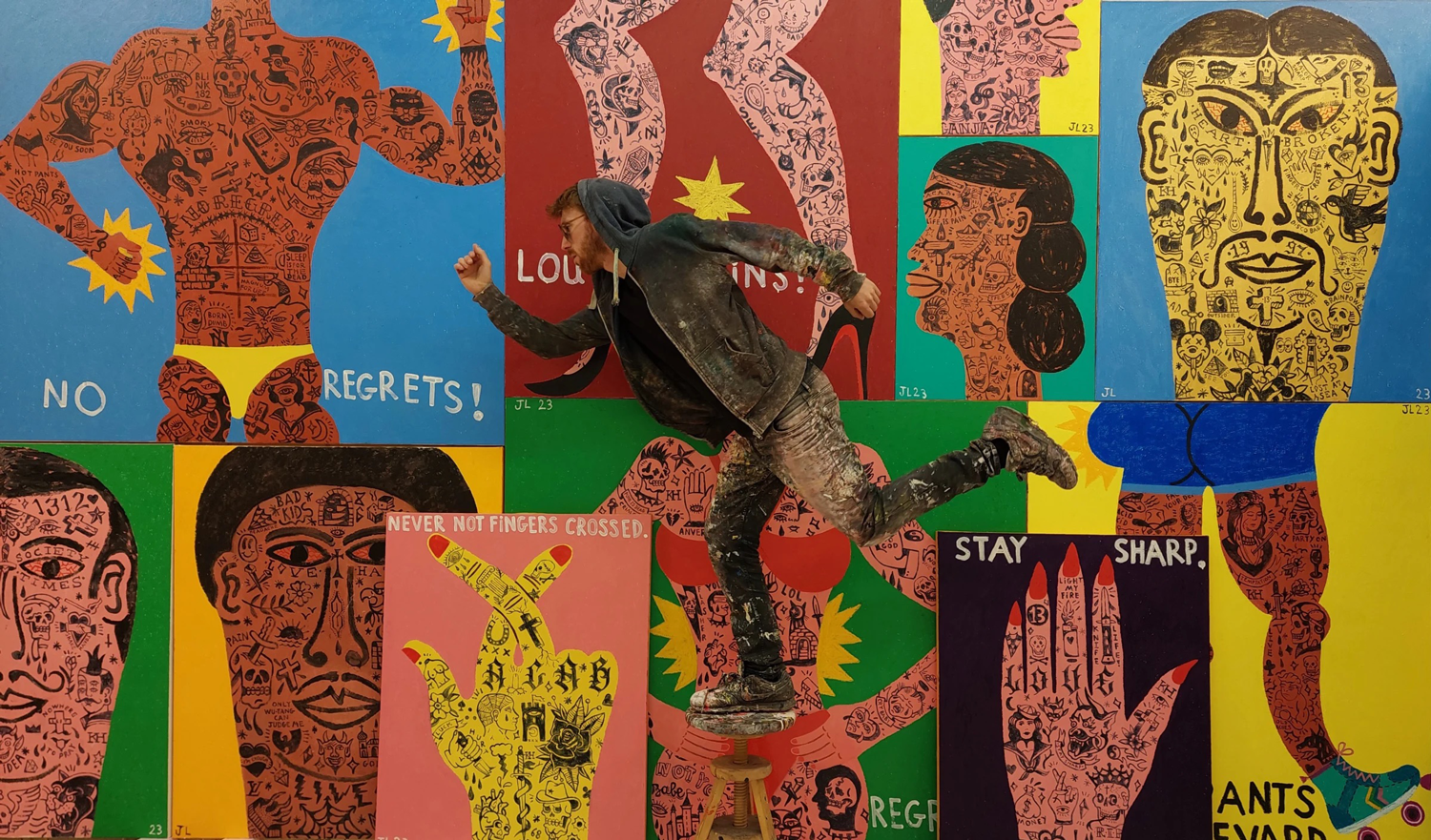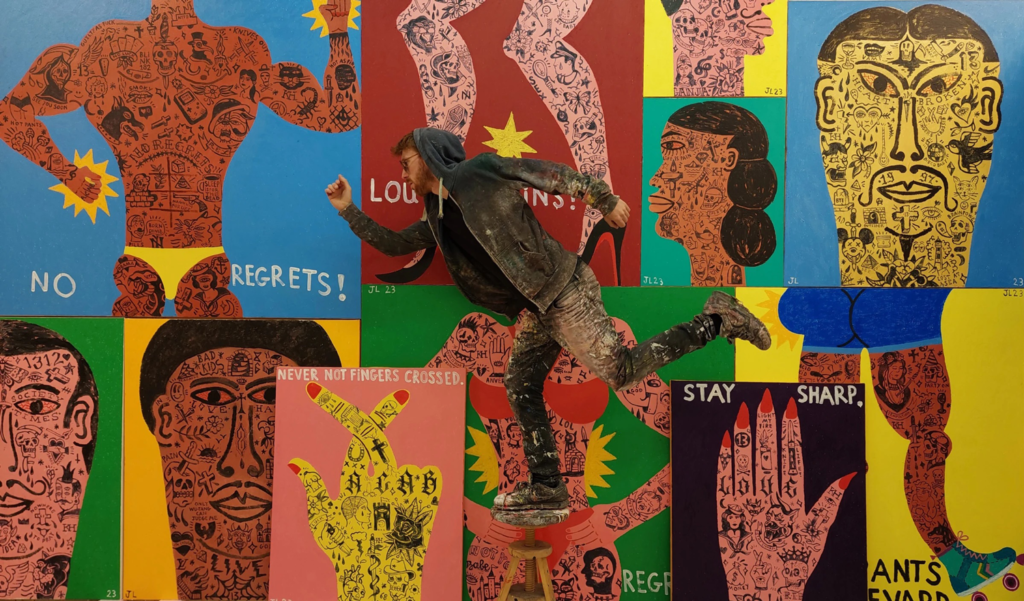 Joachim Lambrechts: No Regrets
What does it mean to tattoo the words 'No Regrets' on to your skin? Is it a command or a mantra, a hope or a provocation? In Joachim Lambrechts's latest series of paintings, faces, bare muscular torsos and shapely limbs appear heavily embellished with popular tattoo slogans and motifs against brightly coloured backgrounds. For his latest solo exhibition at Kristin Hjellegjerde Gallery, London, Lambrechts combines his signature use of witty word-play and bold, idiosyncratic imagery to explore the ways in which we express our identities and look for meaning in an increasingly homogenous world.
Joachim Lambrechts: No Regrets
28 July – 26 August 2023
Kristin Hjellegjerde Gallery
2 Melior Place
LONDON
SE1 3SZ