For well over forty years, Matthew Hilton has held an indelible presence within the echelons of British furniture design, marked by his embrace of minimalist modernism that accords primacy to notions of quality, elegance, and longevity. In the pantheon of British design vanguards, Hilton commands an esteemed position, reflective of the consequential impact his philosophy has had on shaping the trajectory of British contemporary design.
His seminal work, the Balzac Armchair, stands as an enduring testament to his aesthetic and functional sensibilities. Featured in Taschen's "1000 Chairs," this iconic piece of furniture has not merely occupied spaces but has also pervaded the visual language of modern advertising. In the eyes of design and interior lovers, it is the epitome of what club chairs aspire to be. The Balzac armchair, released in the early 1990s through Sheridan Coakley Products (SCP), continues to embody the tenets of Hilton's design philosophy and has enjoyed long-standing success. Far from merely constituting an objet d'art, the Balzac achieves an almost sublime equilibrium between aesthetic allure and ergonomic advantage, thereby living up to Hilton's credo of harmonizing form with function.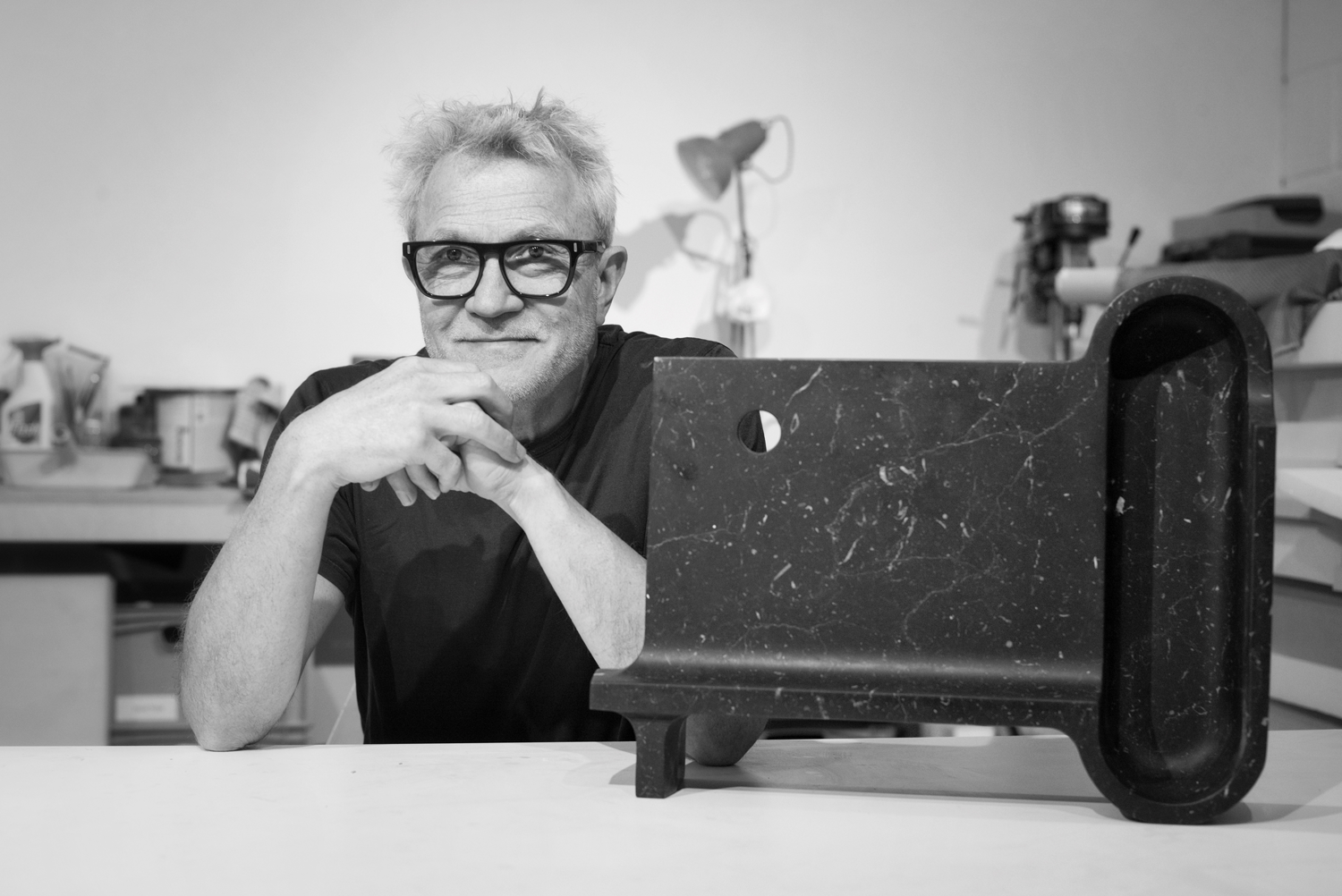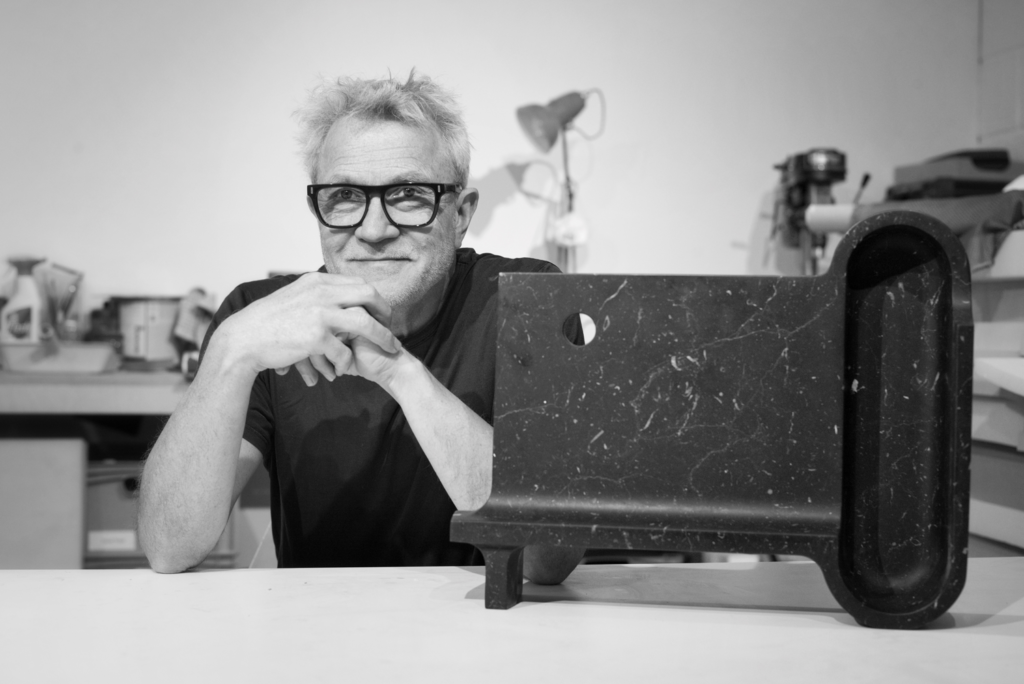 Quality, elegance, long lasting. But I love exploring the way things are made and trying to make something the best it can possibly be given a set of criteria. With sculpture that set of criteria, the framework comes from me

Matthew Hilton
In a recent pivot, Hilton has begun to navigate uncharted territories of pure creativity, free from the constraints of pre-established design paradigms. These emergent pursuits are governed by self-imposed criteria, granting him a newfound artistic latitude. The medium that has most fervently gripped his imagination is sculpture, a domain allowing for an unmediated articulation of his conceptual intent, emotions, and worldview.
This latest series of sculptural works promises to extend his dialectic into an industrial vocabulary, defined by unyielding robustness yet nuanced by the humanistic essence of Hilton's touch. His "Tough Moment" exhibition showcased these pieces at London's Paul Smith Gallery Space, heralding an exciting chapter in Hilton's ever-evolving creative narrative.
Hi Matthew, How are you doing? Thank you for taking the time to speak with us today. Let's start by getting to know a bit about you. Could you tell us a little about yourself and your journey as a designer?
Matthew Hilton: My creative path began like many people; as a child, playing, painting and making things, I was not academic and used to hide out in the art room. I have designed furniture for 40 years. I was always captivated by art and design fashion. Around 7 or 8 years ago, I decided that I wanted to pursue something purely creative. Since then, I have been working with various media, but sculpture, in particular, has become something I love doing. This has opened up a new area of self-expression, with space to push the limits of my imagination and allowing me to express thoughts, emotions, and perspectives through that medium.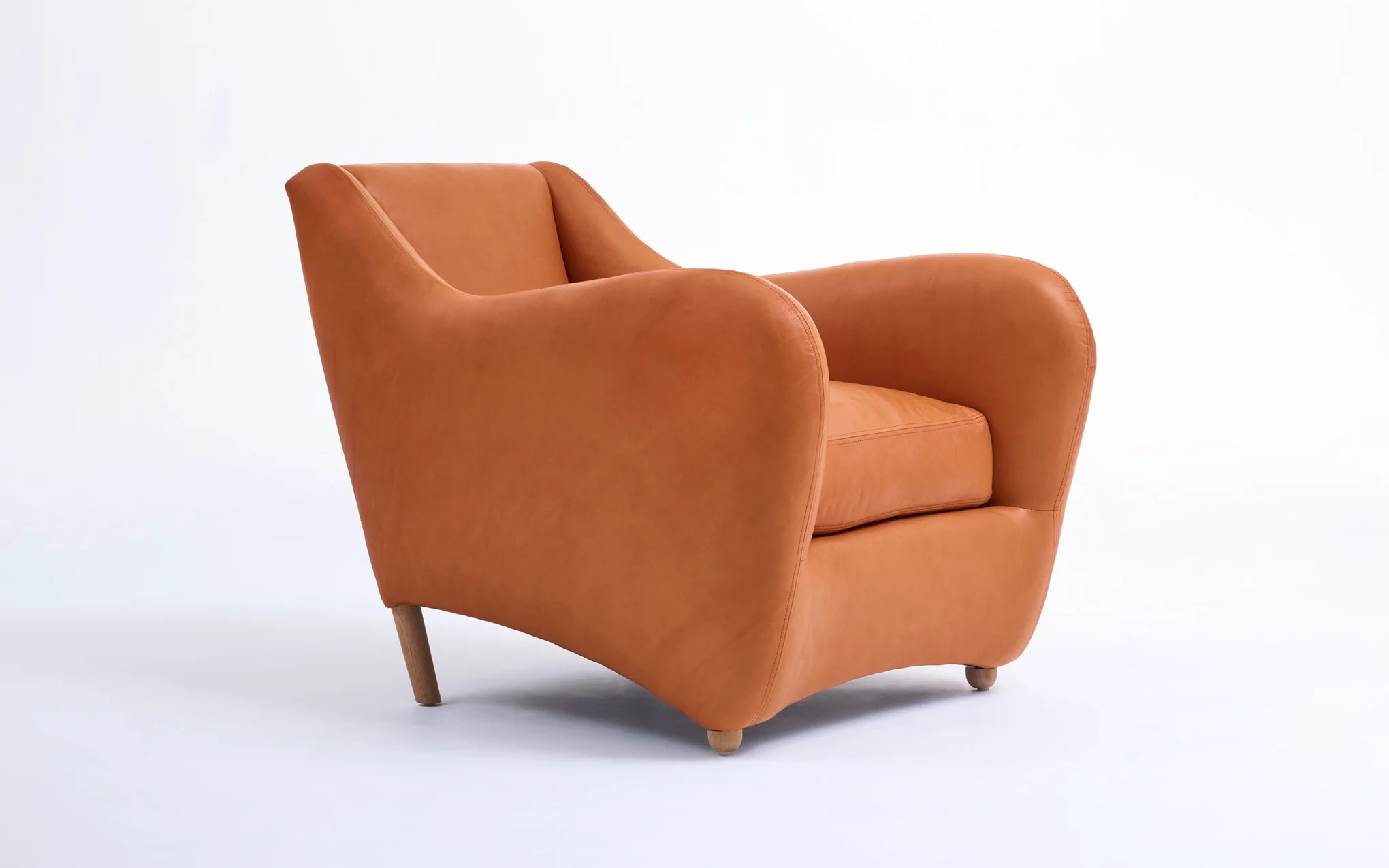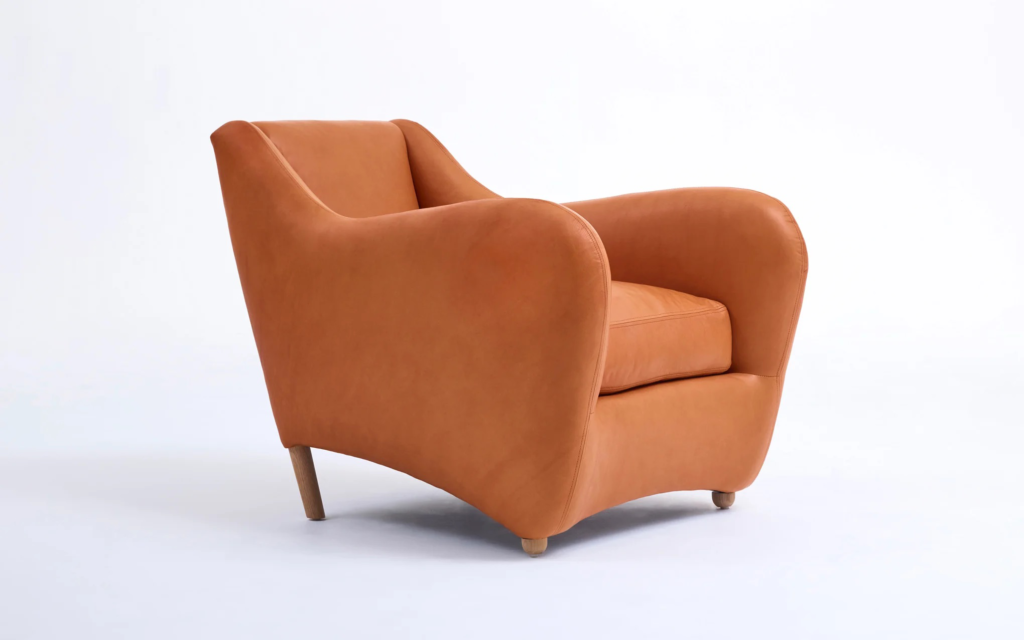 Many designers have a pivotal moment that directs them toward their passion. Can you recall a particular moment in your life that ignited your passion for design?
Matthew Hilton: There was not one moment, no, and I can't really remember exactly how I decided. I knew I had to do something creative. I loved making things. I was just made that way; I was always that way and so there wasn't a moment. Yet, these last six or seven years have been a series of tough decisions and tough moments.
Every designer draws inspiration from various sources. Who were your design heroes growing up, and how have they influenced your work?
MH: I always loved elegance, quality, and longevity in objects, things which age well both materially and aesthetically. I have many influences, Carlo Colombo, Hans Wagner, Richard Rogers, Antoni Tapies, ben Nicholson, Victor Passmore, Oscar Niemeyer, Geoffrey bawa, Isamu Noguchi….Clorindo Testa, so many. Mostly, I realise architects and painters.
They impress me; there are aspects of all these people's work which, in different ways, teach me different things, it is not really possible to isolate.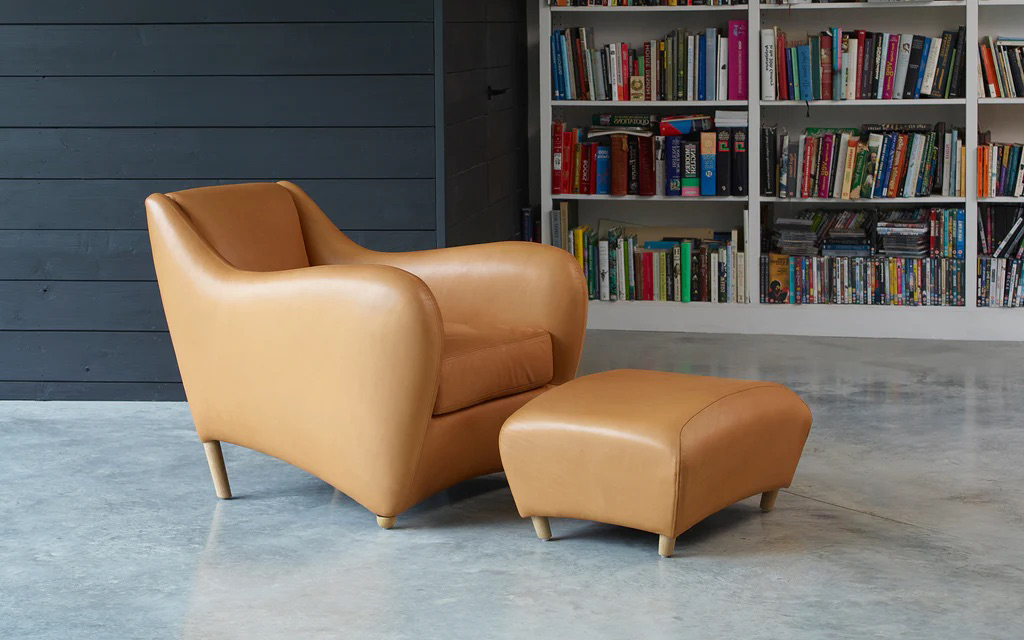 Building on that, how would you describe the underlying philosophy behind your design aesthetic?
MH: Quality, elegance, long lasting. But I love exploring the way things are made and trying to make something the best it can possibly be given a set of criteria. With sculpture that set of criteria, the framework comes from me and so offers a more direct, undiluted path for creativity; design is always team working, which is rewarding in its own way.
You have a reputation for emphasising craftsmanship in your works. How do you marry the precision of modern manufacturing techniques with the personal touch of traditional craftsmanship in your designs?
MH: The CNC machine has given us fantastic freedom, combined with 3D computer software and printing 3D models; it is a really exciting time to be working. Getting the balance between machine and hand is fascinating and is something I strive for.
I know that people love craftsmanship. And strangely, that evidence of a hand at work has become easier to achieve. Yet, I am not a craftsman. I am not a craft maker. I have huge respect for makers of everything. My work is thinking work; my hands can make and pretty well, but it is the balancing of everything in the requirements that I love working on. I love beautiful, high-quality things. I am not talking luxury; I'm speaking about quality. I am less impressed by perfection in making. Seeing the evidence of a human hand is valuable. This is what I want to bring out in the sculpture.
I have always worked within a set of constraints, a framework set by my clients, the market, money, and manufacturing difficulties. This is what design is, and it is fascinating to battle those restraints to get something really good at the end. It is also frustrating, and the sculpture frees me from that framework. I set the criteria. I have to ask myself the questions find the answers. Explore myself internally.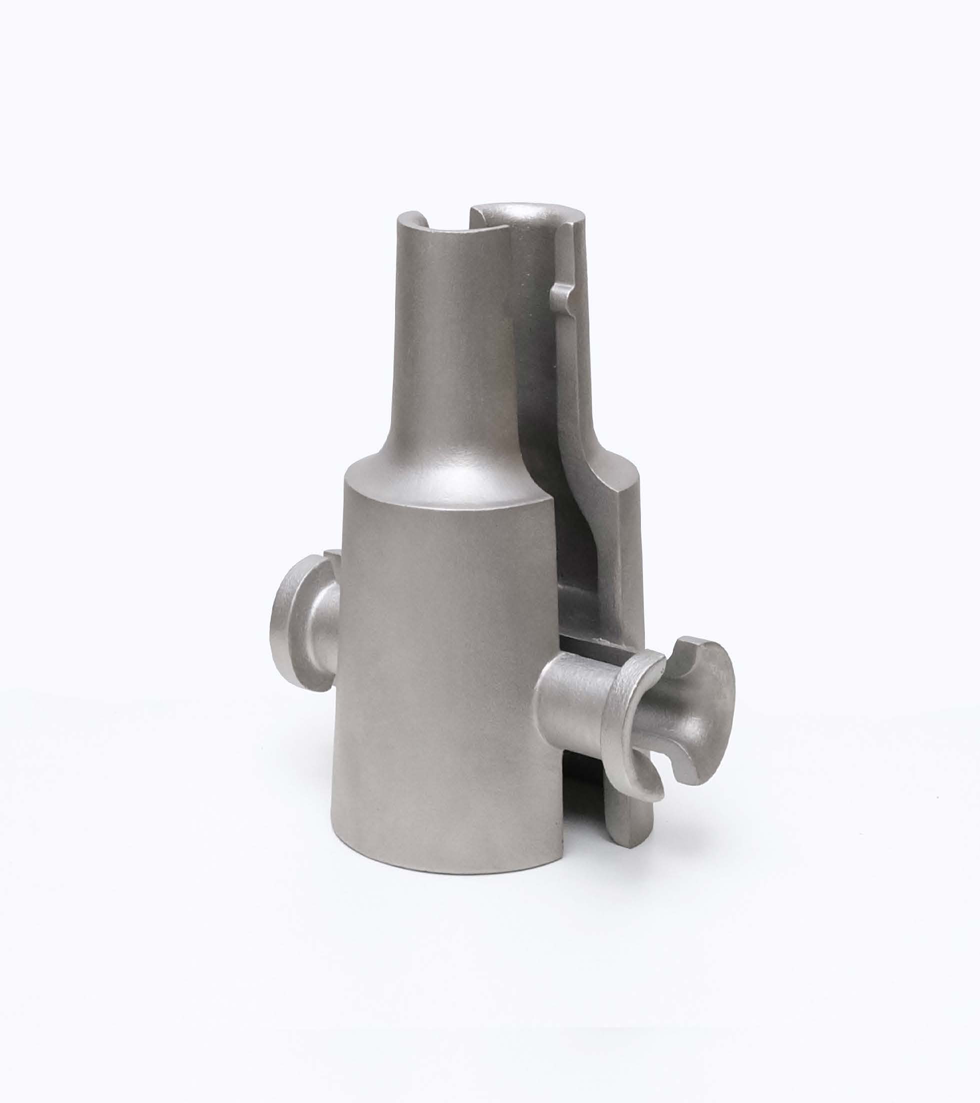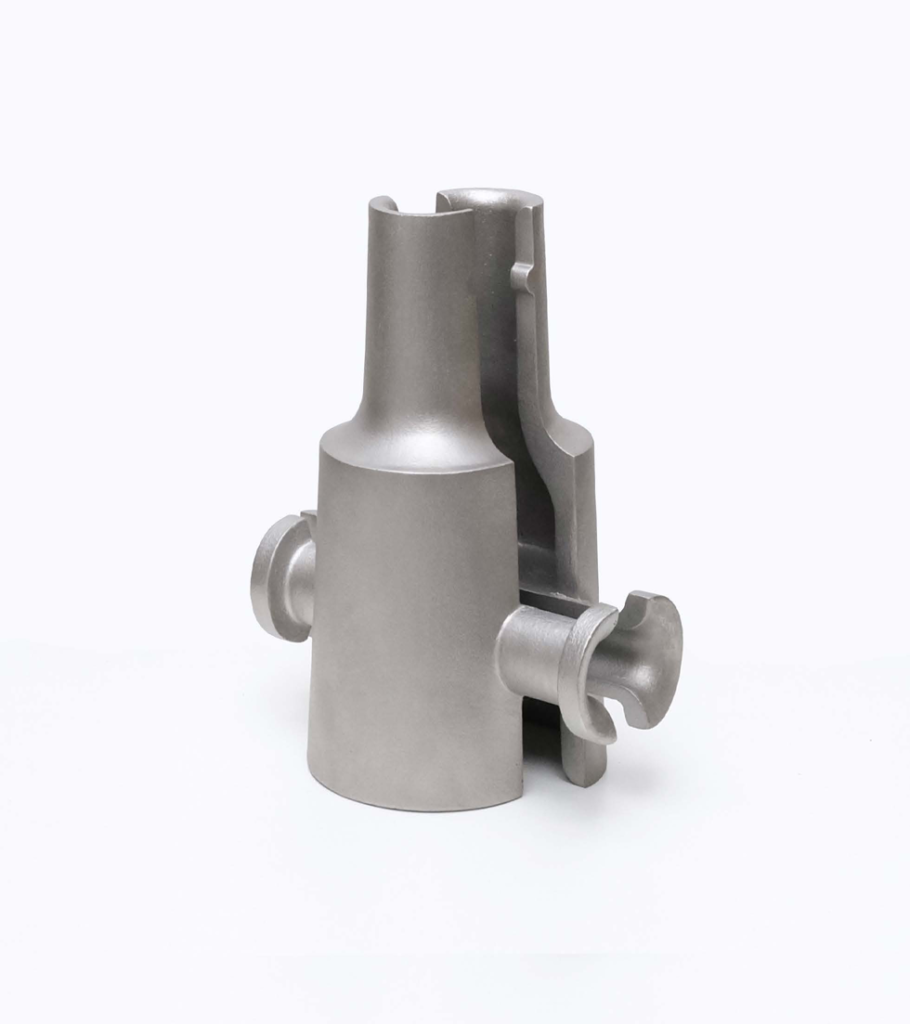 Speaking of your process, could you walk us through it — from the initial spark of an idea to the finished product?
MH: After working for so long in design, where there is always a framework, The sculpture work has been an internal struggle, questioning my motives and what I am trying to achieve. I start with drawing, but this is actually thinking in 2D; it's like playing around with chords on a piano or guitar, sketching, playing. Then, I eventually find something that catches my interest, and I work on bringing out the features that have some kind of meaning. I then start building in 3D for real, either card, wood, or printed models. Then, a period of hand work to play, explore and refine the forms.
Innovation and timelessness can be tricky to balance. How do you approach the challenge of designing pieces that are both ground-breaking and enduring?
MH: You are right; that is a very difficult thing to achieve. The innovation can be in materials or manufacture, or in aesthetics or hugely improved function. When working on a piece, there comes a point, after some perhaps quite long battles, when things start to work together, elements fall into place, and that is when we know that the design or sculpture is starting to work.
There is always then a second or third refinement; at each stage, the design or object should improve. With product design, things become easier to make or have better function.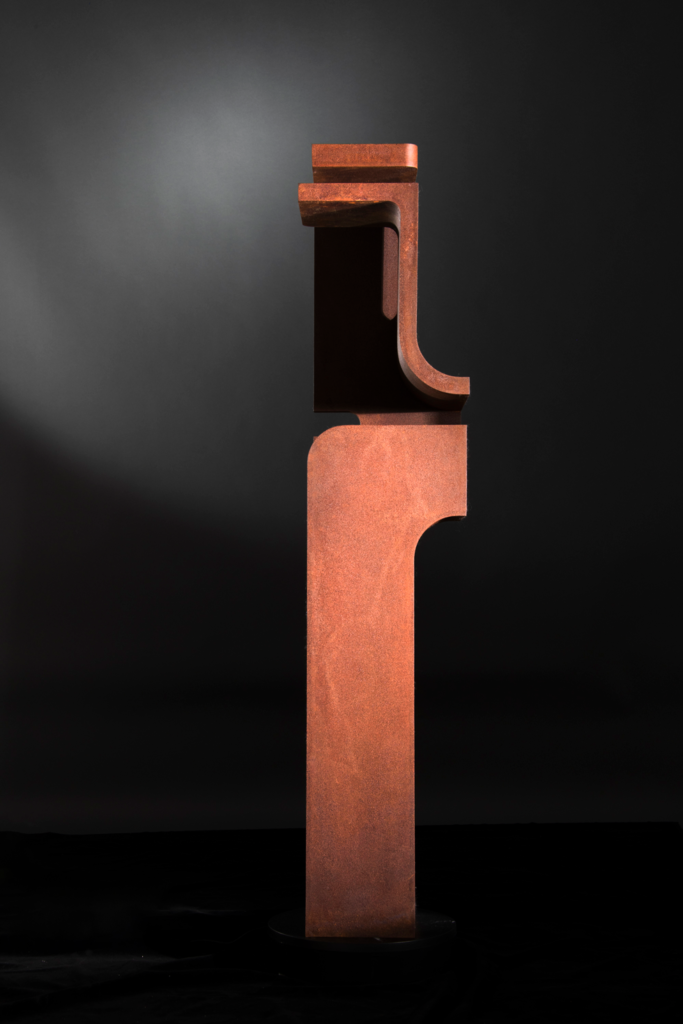 In the case of sculpture, my intention around the form, aesthetics and what I want to communicate need to become balanced. I always try to push aesthetics; there is a balance that I appreciate. It is different for everyone, but I want elegance and balance and excitement in forms, but with very clear restraint; there has to be something not seen, not expressed, which leaves some work for the viewer to complete in whichever way they perceive.
Transitioning to your upcoming exhibition, 'Tough Moment' at Paul Smiths Gallery culminates years of thought and craftsmanship. Could you give us a sneak peek into the essence of this exhibition and what visitors can anticipate experiencing?
MH: I have been attempting to make objects of beauty which are industrially made, or at least they begin manufacture that way; there is also a lot of hand assembly of components and hand finishing, so it is partly the combination of technology and hand skill or craft. But the roots are in industry. I use sketching and model-making to arrive at the forms, then transit to digital tools and then back again, to and fro. The craft and tech is interwoven.
I am using heavy and very tough materials but dealing with soft light gentle subject. This should be evident to people, I hope.
Outside the realm of design, can you share some of your passions or hobbies that might be surprising to many?
MH: I'm not sure about surprising, but music is extremely important to me, and trying to keep myself fit. I swim, cycle and lift weights. I am not a hobby person. My work is my hobby!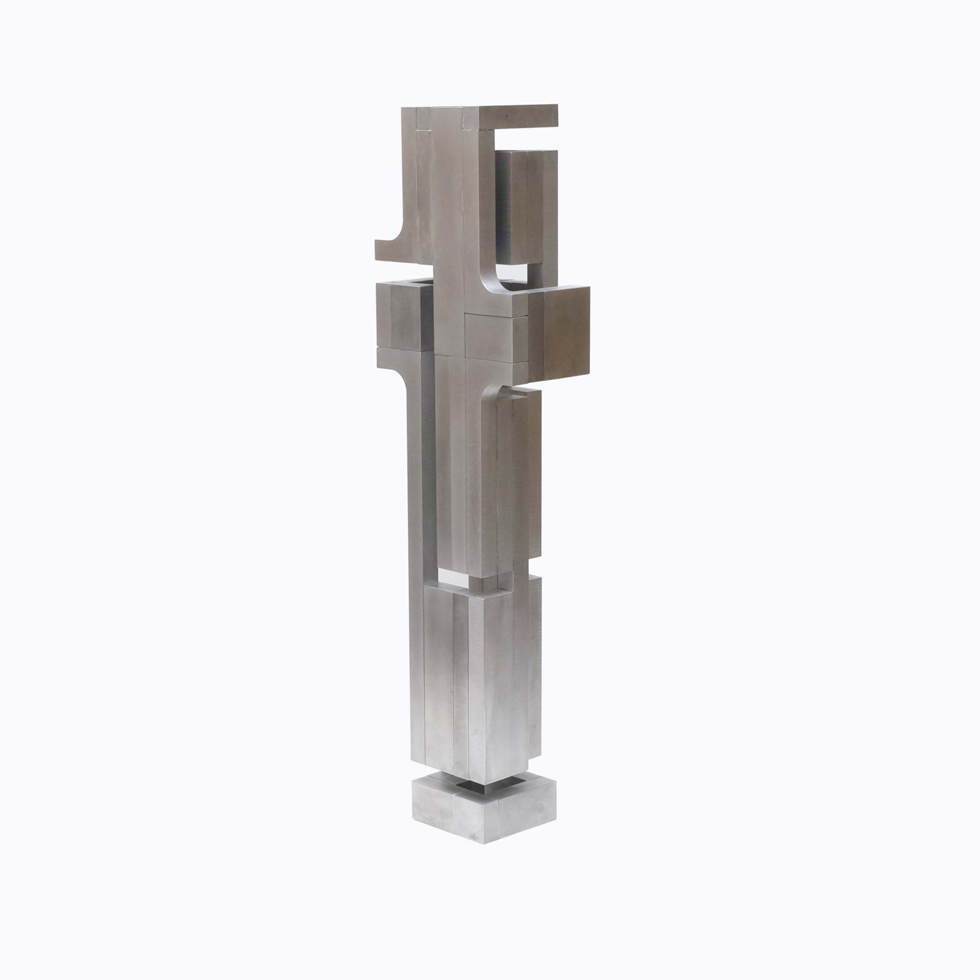 Every artist and designer hopes to leave an indelible mark. How would you like to be remembered in the design world, and what's your vision for the future trajectory of the Matthew Hilton brand?
MH: I have thought a lot about this, and I'm not sure that I do want to leave a mark. I want my work to be appreciated now, and what happens when I am gone isn't really important to me. I definitely do not regard myself as a brand. I have masses of plans and things I want to do, and if I am fortunate enough to be able to do those things, I will be very happy. I want to continue sculpture, and I would also like to go back to painting; painting is a very hard thing to do well, but I want to try.
To wrap things up, a broad yet profound question: What does art and design mean to you at the core?
MH: Art, design, and music are all extremely important to me. It is my life; art and design were all I could do and all I wanted to do. It is tough to make a way as a creative person, but things are difficult for a lot of people, and I appreciate very much that I have been lucky. We are all creative; there is a scale, and to some, myself included, creativity becomes one of the most important elements of life.
Matthew Hilton: Tough Moment is on until 31th October, 2023 at Paul Smith Gallery Space
©2023 Matthew Hilton, SCP