MATTHEW HILTON: TOUGH MOMENT
7th September – 31th October, 2023
Paul Smith Gallery Space,
Albemarle Street
Mayfair
The British furniture designer Matthew Hilton RDI has turned his talents to sculpture, presenting his debut collection of works in a new solo exhibition, Tough Moment, presented at Paul Smith's flagship Albemarle Street gallery space. Tough Moment, a collection of eighteen metal and stone artworks, opens 7 September through to 31 October, coinciding with London Design Festival (16-­‐24 September) and Frieze London (11-­‐15 October).
Hilton came to worldwide recognition with his design classics including the Balzac armchair, the Flipper and Antelope Tables. He was made a Royal Designer for Industry in 2004 from the Royal Society of Arts, regarded as the highest honour in UK design excellence and granted to people in the UK with a "sustained excellence in aesthetic and efficiency in design for the industry".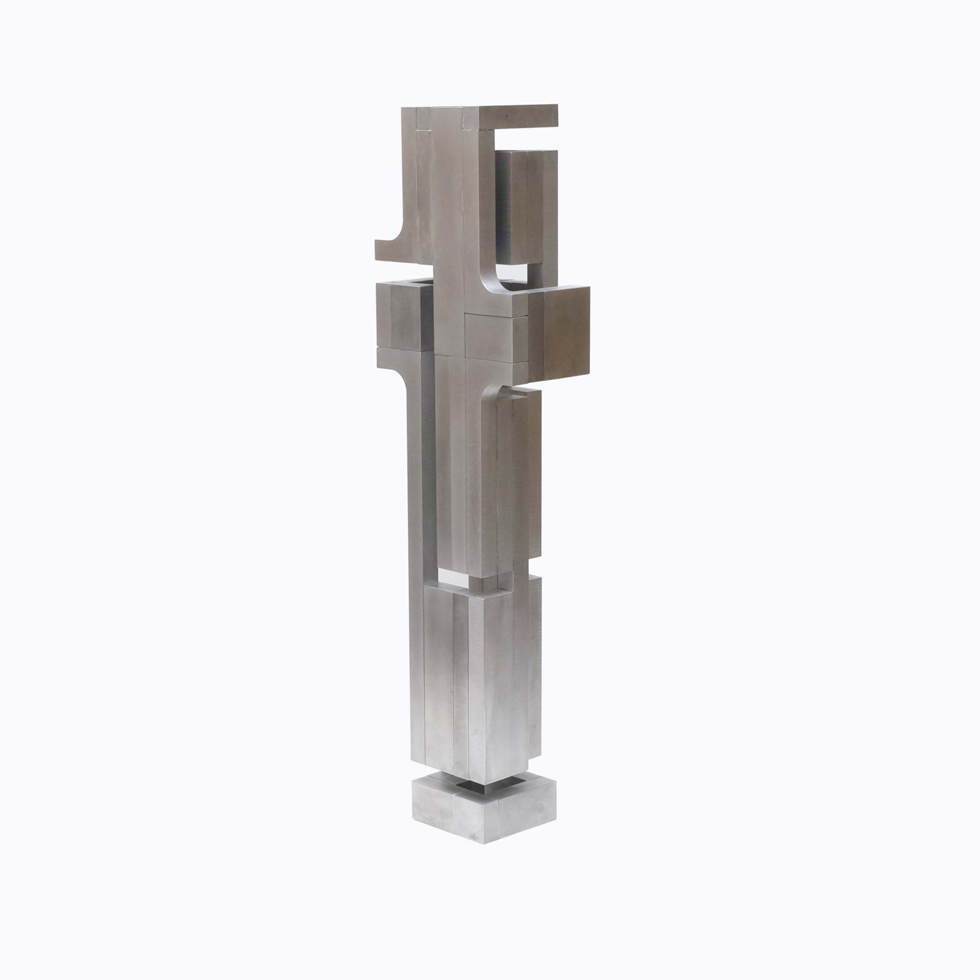 Tough Moment is inspired by Hilton's fascination with industry, methods of making and the industrial aesthetic. In his first collection of sculptures, he uses various forming processes such as laser cutting, milling, water jet cutting, folding and traditional casting. These processes are employed to manipulate the hard and weighty medium into bold abstract forms aiming to evoke our physical and emotional experiences. Matthew describes the experience of transition from the practice of design to sculpture as a tough one, bringing new creative challenges.
The exhibition forges together Hilton's creative and design practices and is the result of a lifelong ambition. As he sees it, one discipline informs the other, a continual conversation between form and function. The past and present merge as Hilton expertly harnesses industrial techniques and his knowledge of manufacture processes in design. He sensitively balances the co-­‐existence of technology and craft.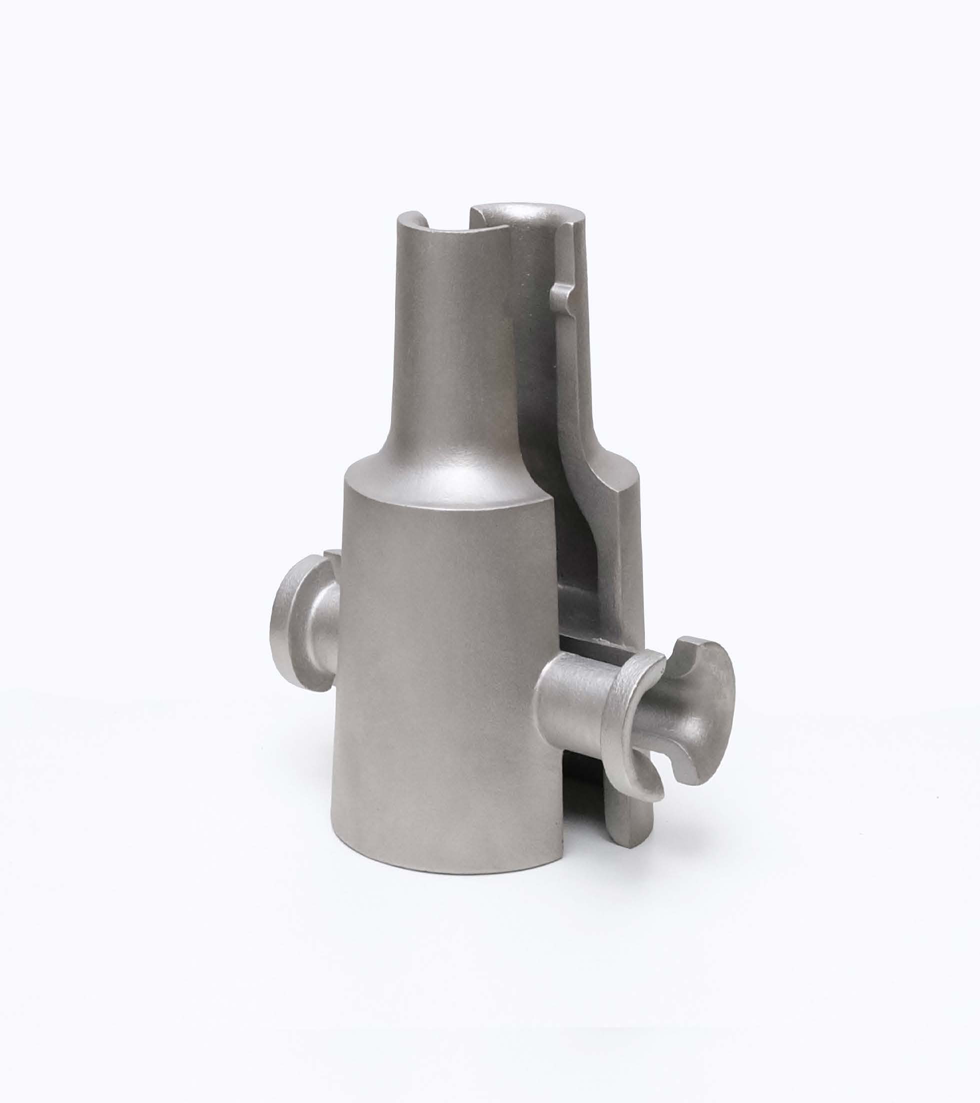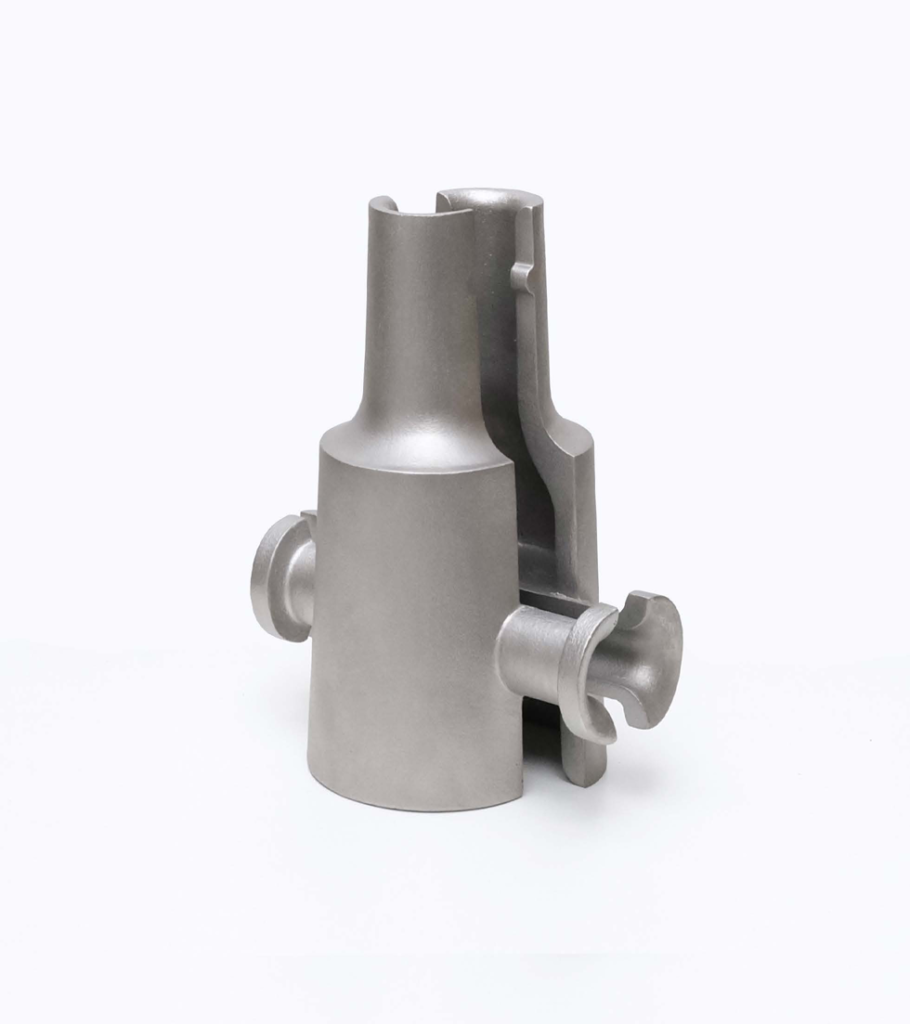 In 'Walking Woman' Hilton offers an abstract figure carefully assembled by hand from precision; engineered pieces of steel. Intimacy and scale co-­‐exist in the 1.7 metre fluid twisted metal form.
Balance Block is constructed from 456 steel bars forming a heavy block that gives the illusion of being perfectly balanced. This suggests equal moments, but the fulcrum's offset appears instinctively wrong leaving tension in the work, representing the stresses in relationships both physical and emotional.
Matthew Hilton added, "I have always been deeply interested in the process of how something is made; endlessly fascinated by the process of way a form arrives at its eventual place. Tough Moment is the culmination of years of imagining, drawing and thinking about sculpture with an industrial aesthetic but mostly it was my ambition to create work without any rules, boundaries or creative constraint and I'm grateful and excited to be showing at Paul Smith, a trailblazer and master of design."
Tough Moment opens 7 September – 31 October at Paul Smith Ground Floor Gallery Space, Albemarle Street Mayfair, and open every day.
©2023 Matthew Hilton