Hailing from Czechoslovakia, we are pleased to welcome artist Jan Kaláb to our "Artists Inside the Industry" interview. Kaláb began his art journey in the 1980s when the Czech Republic separated from Slovakia. As the country opened up to Western influences, one cultural aspect that deeply resonated with Kaláb was the art of graffiti.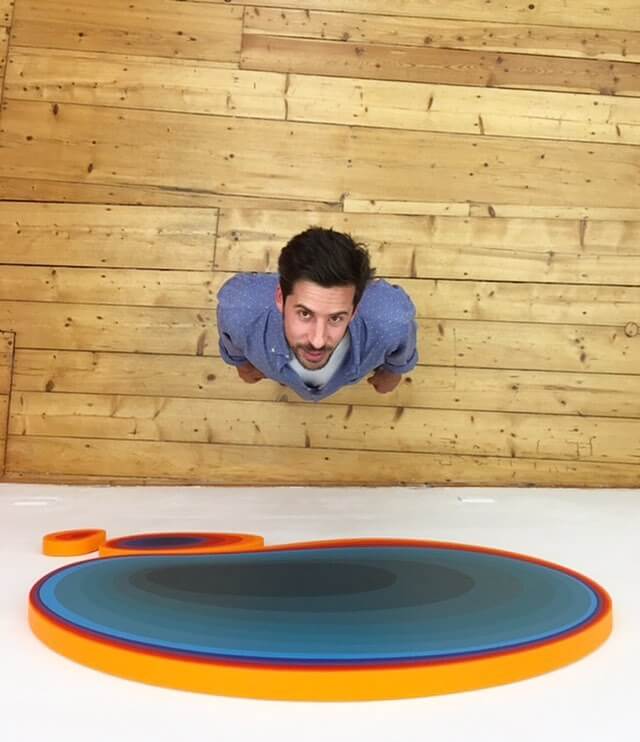 Kaláb wholeheartedly embraced this art form, fell in love with it, and over the next decade, mastered the craft. As a result, he gained notoriety as one of the pioneers of the Czechoslovakian scene and became a founding member of a symbolic graffiti crew, DSK.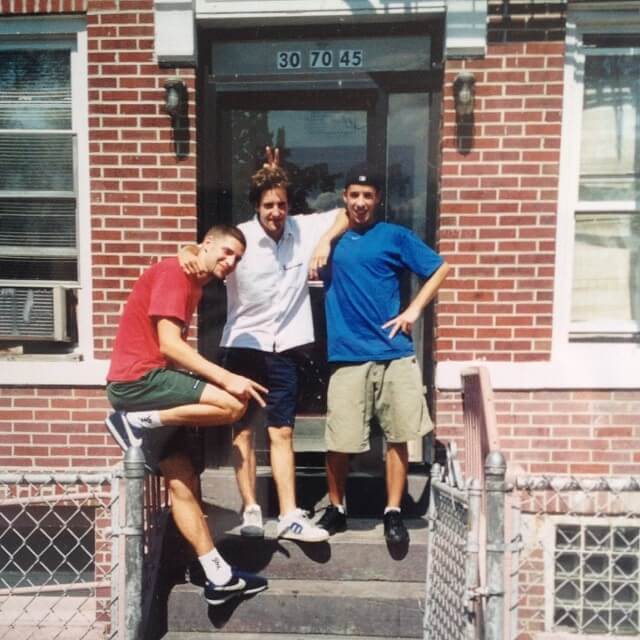 Inspiration for my work is all around. I like to look at the sky. I'm fascinated by light, depth and movement. Learning about the nature of microcosm and macrocosm.

Jan Kaláb
DSK stands for "Da Style Killas". The crew comprises Jan Kaláb, also known as Cakes, Michal Dvořák (ROMEO), Michal Škapa (TRON), and Matěj Olmer (BIOR). Kaláb's journey from street graffiti in the '90s took him to New York in the 2000s, where he made a significant impact by painting entire cars in his distinctive style, often collaborating with Key and Rome.
Jan transitioned from creating street art in Europe under the name Cakes to pioneering in the realm of 3-D graffiti. Using the alias Point, he crafted large abstract letters that he integrated onto streets and walls.
This evolution marked his shift from traditional graffiti to contemporary art, all while maintaining the essence of graffiti culture. In this interview, we will delve deeper into Kaláb's inspiration, craft, his views on the industry, and much more.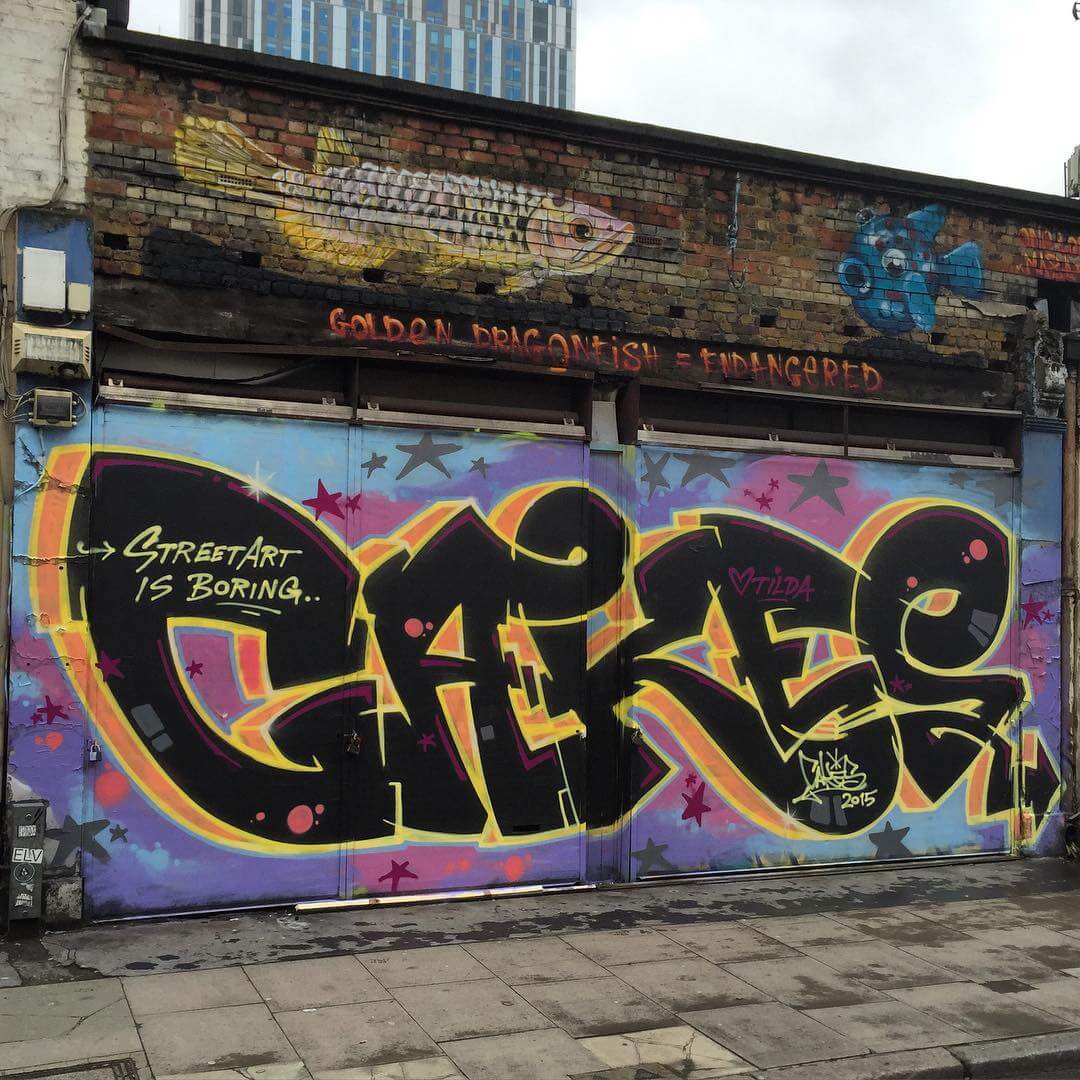 First things first, why do you do what you do?
Jan Kaláb: It is so natural to me to create, so I can not imagine my life without doing what I do. As everybody I drew as a child, most people quit by time and those who keep doing it become artists. So I do what I do because I didn't quit.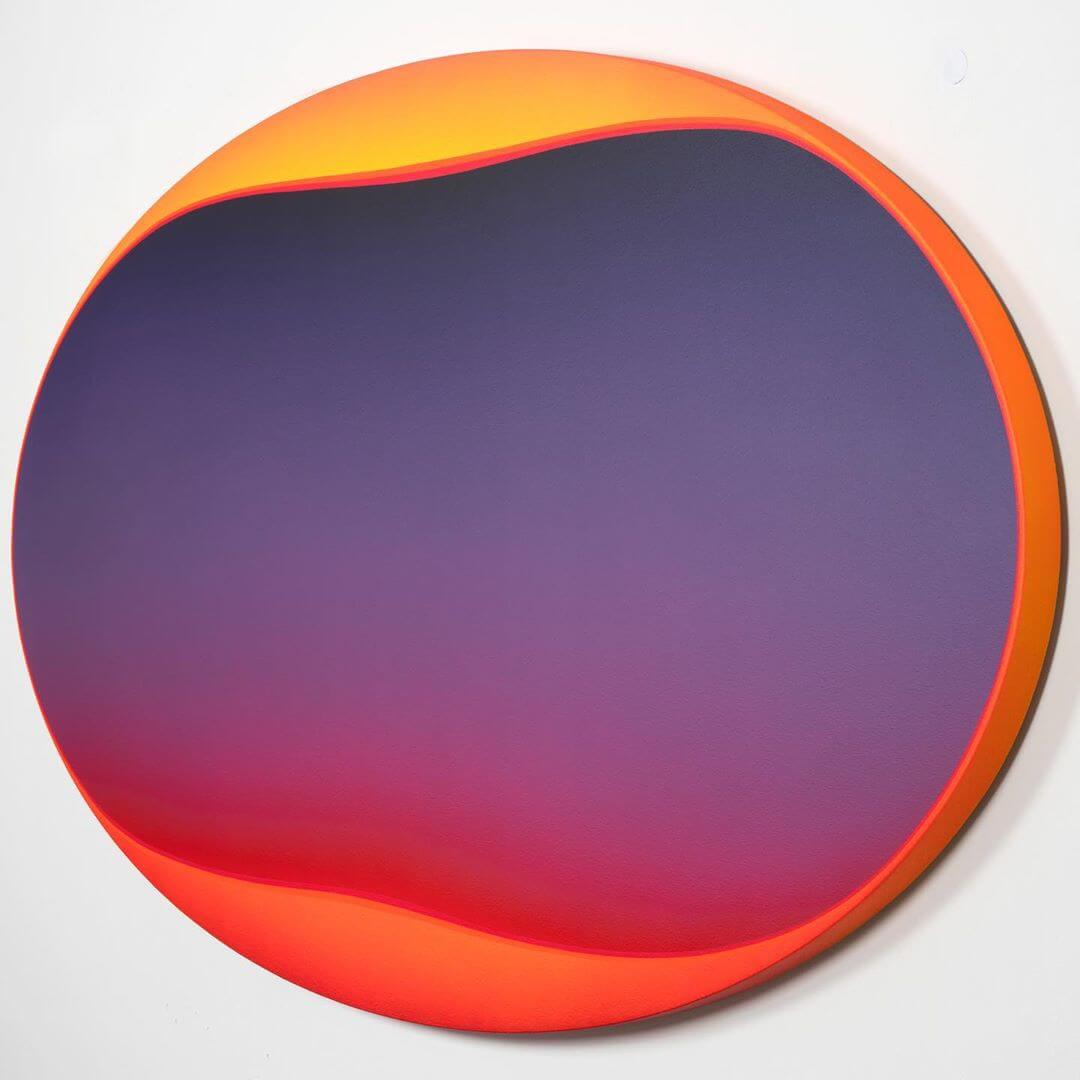 What is your inspiration?
A: Inspiration for my work is all around. I like to look at the sky. I'm fascinated by light, depth and movement. Learning about the nature of microcosm and macrocosm is so interesting. Inspiration for my practice are more successful people.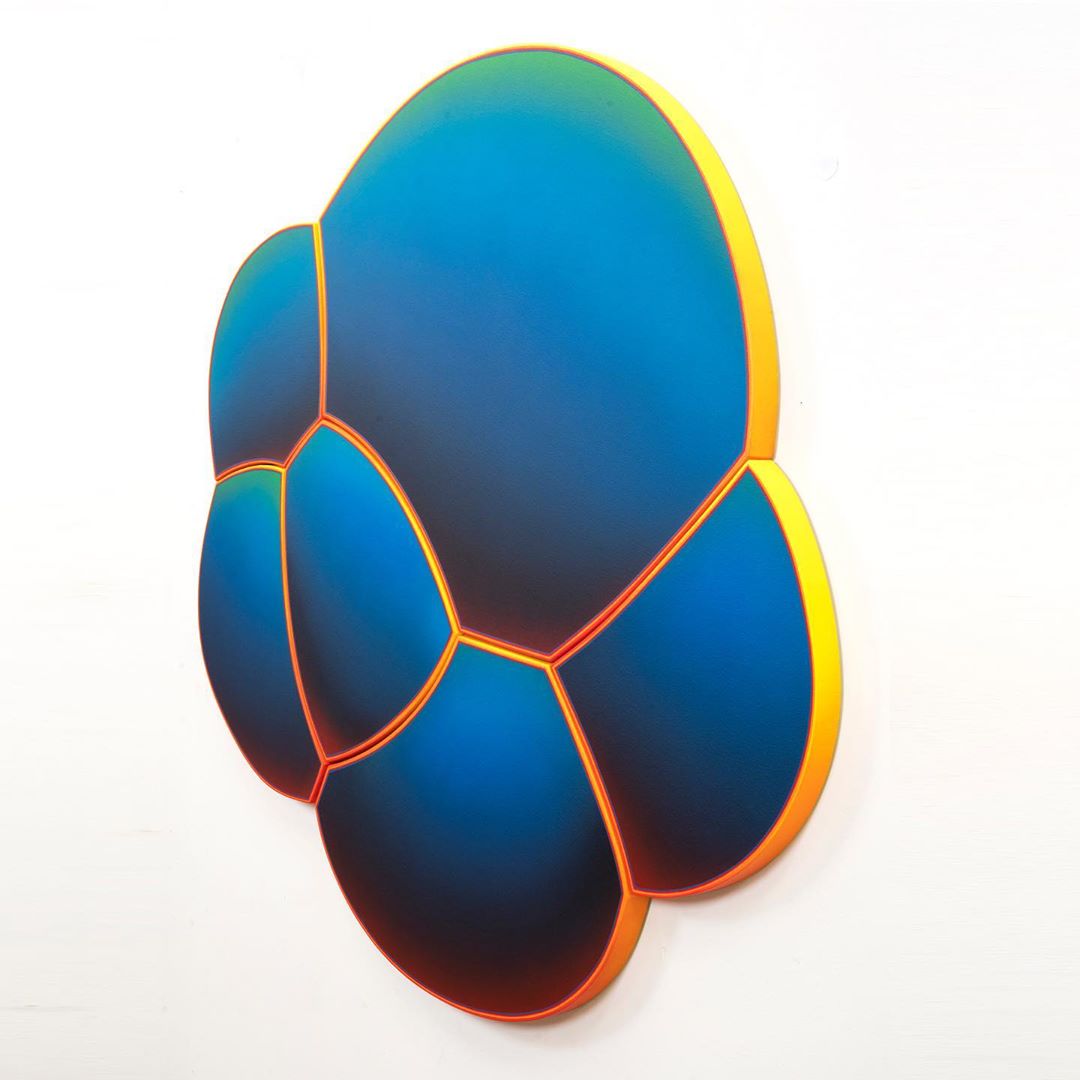 Q: What is your creative process when you're creating?
A: I usually start with pencil drawings of a shape. Then I transfer it to illustrator file. On the computer I play around with colours. I sent the illustrator file to CnC milling machine. After we build a stretcher frame and stretch and prime canvas. The biggest joy is to put paint on it. I spray with a spray gun or paint with a pinstripe brush.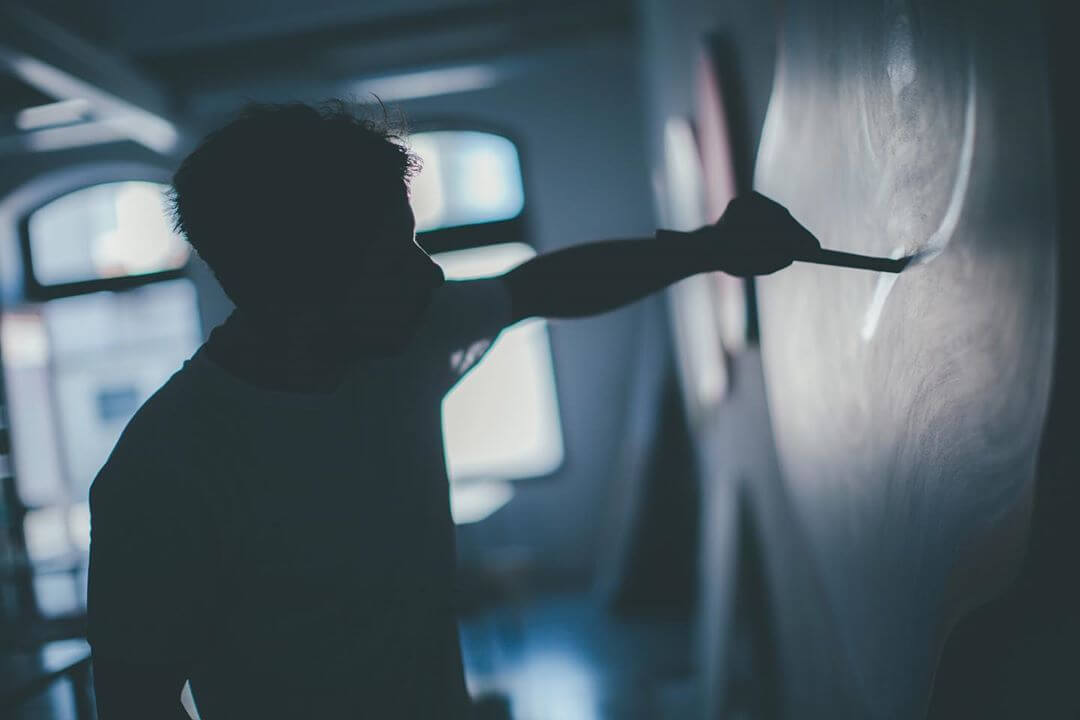 Q: Which is your preferred surface for working on?
A: Well primed and stretched canvas or smooth wall.
Q: What would you say is an integral part to the work of an Artist?
A: There is a lot of work beside artistic creation. Communication. Emails and meetings are part of the job. A lot of logistics if you work internationally. Studio management. Buying materials, work distribution if you have assistants or if you work with external companies. Social media and self presentation. Uf, this is part of the job as well.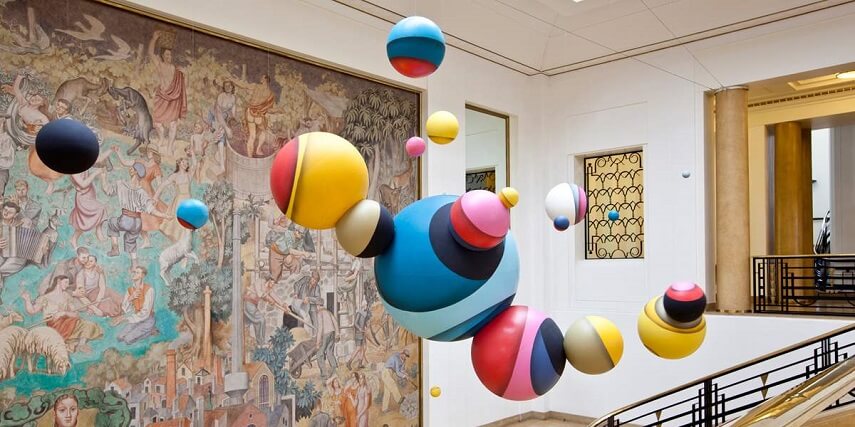 Q: What is the reason behind your use of abstract colour and shapes?
A: I think art is about saying complicated things in a simple way. In my opinion it is much easier to do a complicated piece than a simple one where every detail matters. I have a tendency to simplify. Let's see what will come out of it.
Q: How do you know when a piece is finished?
A: It is simple. The piece is finished once it's finished:)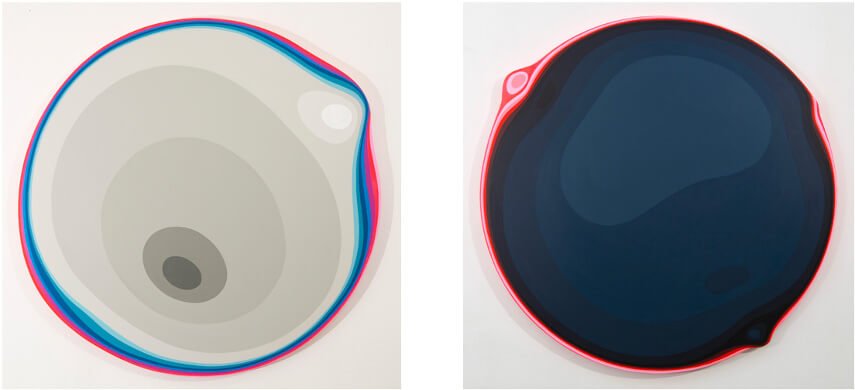 Q: What is your favourite piece from your collection?
A: If we are talking about my personal art collection. I have to mention a painting by Robert Proch. We did a trade few months before he committed suicide. So, it is a very emotional piece to me.
Q: How did you feel when you did your first solo exhibition?
A: Pretty excited I assume. To be honest I don't remember how I felt. But I remember all the rest. The name was Point Shop and it took place in Trafo gallery in 2008. Since I was one of the gallery founders I felt confident with the space.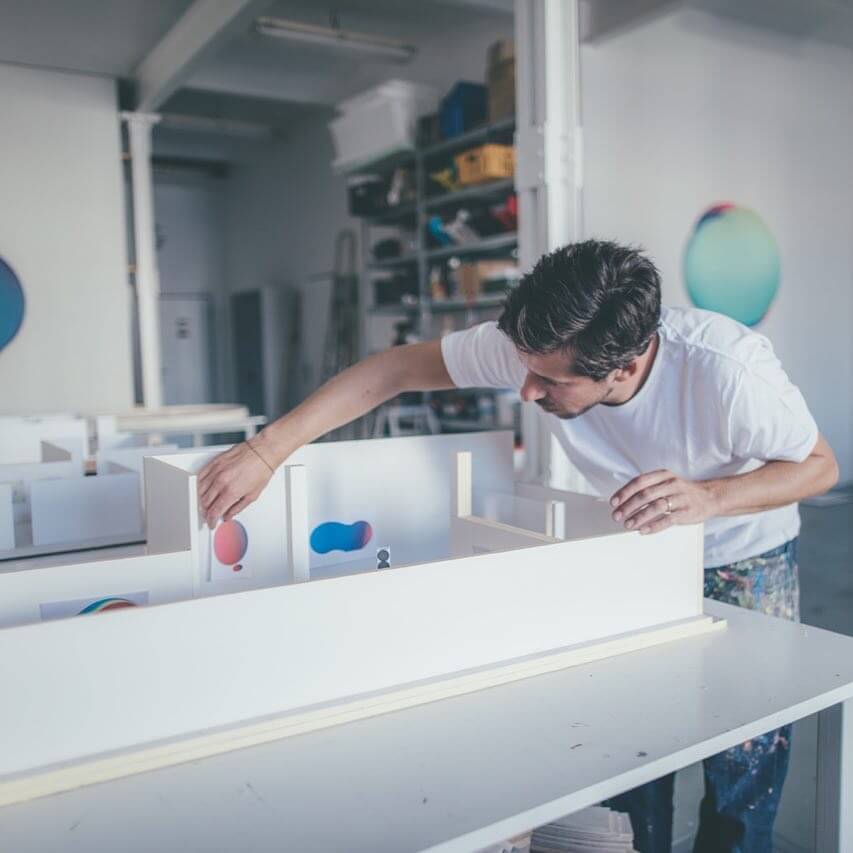 Q: What is the most rewarding thing for you about being a part of the Art Industry?
A: First it is absolutely amazing that I make money by selling my own creation. Second, what I love is working internationally so I feel part of the global art scene. And third there is yet a lot to achieve.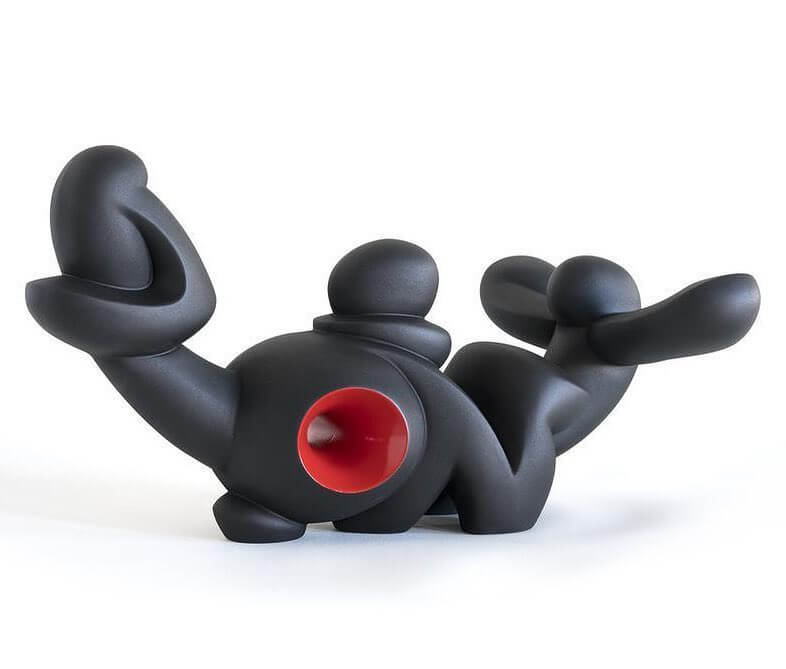 Q: Is there anything that worries you about how social media is affecting the promotion of artists?
A: Social media is part of our world whether you like it or not. So, I'm trying to take it how it is and work on it the best I can even though I'm a big fan of it. On the other hand before that was promotion almost only through magazines, so very selective. Today everybody has the same access to this channel and depends how good you are in it. Which is cruel because it has not much to do with how good your art is.
Q: In your opinion, do you have any advice for artists on how to manage their social media image? Or does it even need managing?
A: It is certainly important to be present on social media, because all the gallerists, collectors and art lovers look at it. So, try to post an image every day and inspire from the ones you admire. There is a lot to see and learn from it.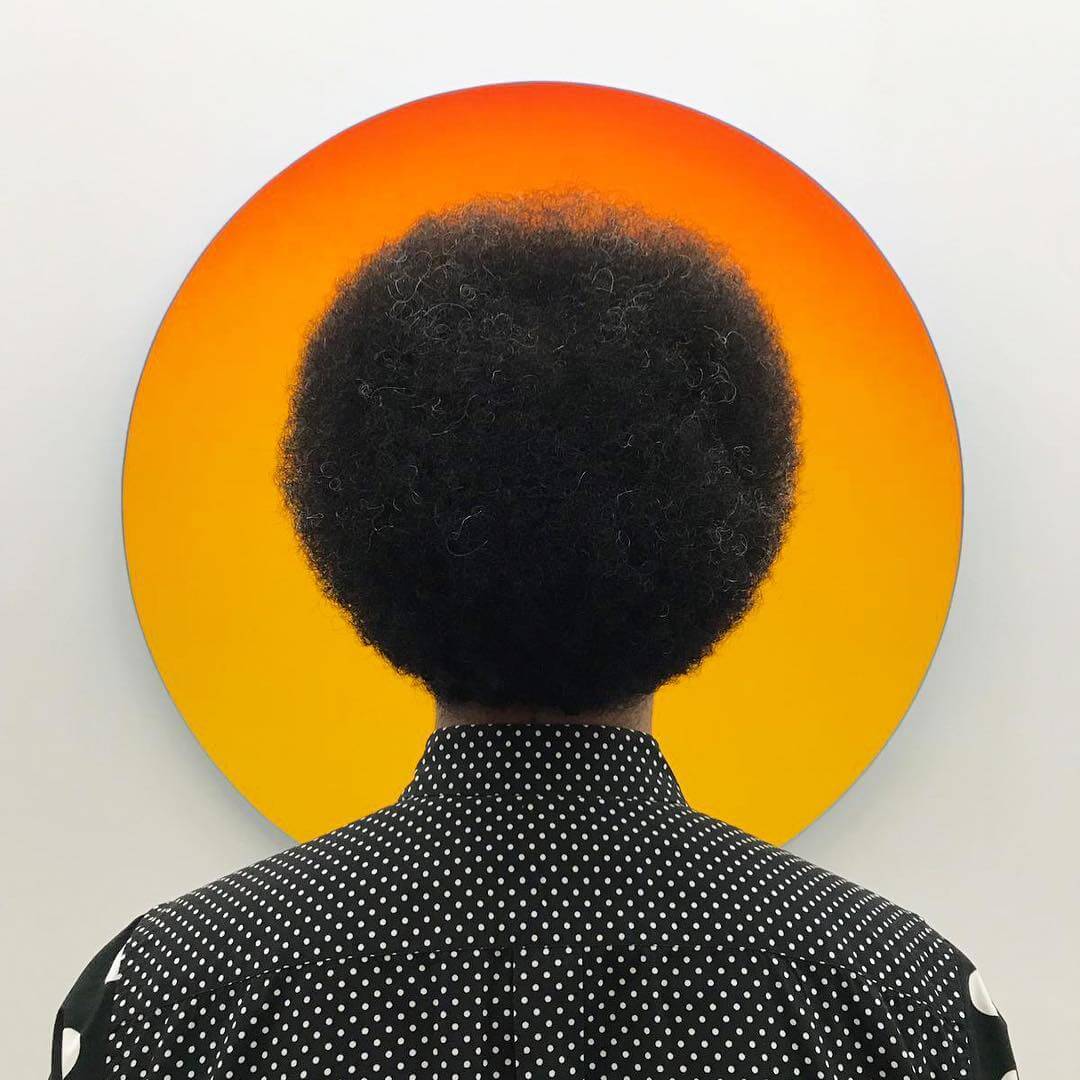 Q: Do you have any advice for artists starting and don't know where to begin?
A: If you don't have any inner desire for creation just don't begin and do something else. If you create you probably do it longer since you learn to talk so you don't need my advice how or where to begin. My only advice would be don't stop.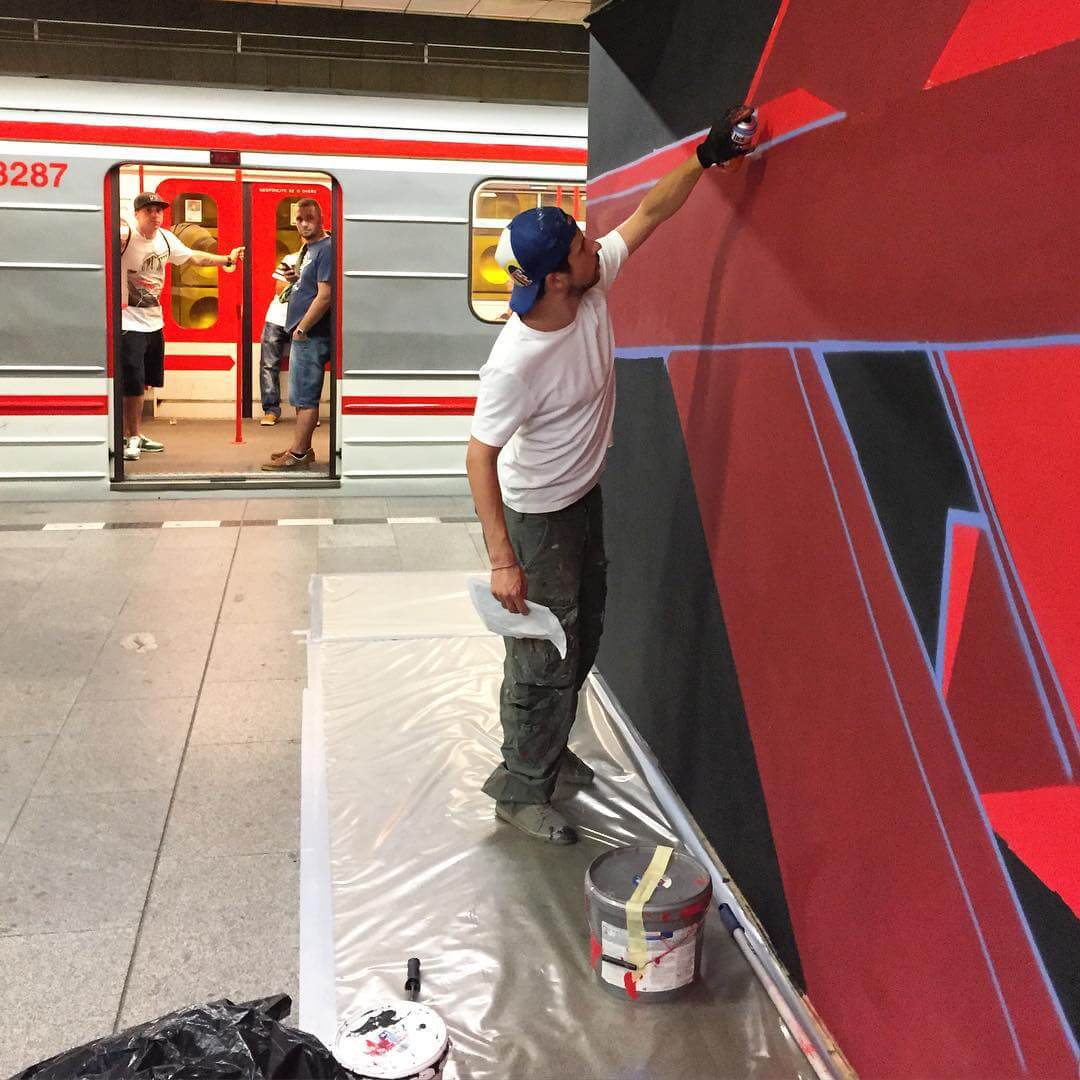 Q: What would you say is the best way of getting your art noticed in the age of the internet?
A: I'm not sure I can say. When I was getting up I was putting my art in public spaces, I painted walls, streets, trains. But this was the era before smartphones and social media, so people used to look around them while traveling through the city. So today is probably the best way to put everything on the internet.
Q: Are there any places where you feel Art and Technology really shouldn't overlap?
A: Please, remember you recognise good art only if you see it in flesh. Good art looks always hits you more than on photo. There is tons of shit which looks great online but when you see it in real, it's just weak. So don't judge art over the amount of likes.
This was Jan Kaláb for Art Plugged artists inside the industry, you can keep upto and learn more about Jan by heading over to website and following him on Instagram.
https://www.instagram.com/jankalab/
©2020 Jan Kaláb and Yrka Pictured