Katrin Fridriks and Jan Kaláb: The Perfect Storm
June 1 – September 16, 2023
BC Gallery
Spalenring 142, 4055
Basel, Switzerland
They say opposites attract and similarities repel, however, some beg to differ, and in reality, mash ups and diversity always create unique and beautiful creatures. This holds true and is the case proven with decadent artworks in the exhibition, The Perfect Storm, a quintessential collection by Katrin Fridriks and Jan Kaláb debuting at BC Gallery in Basel. Together, Katrin and Jan have found the ultimate sweet spot of their individual artistic expression to radiate into a new realm with breathtaking pieces evoking sensory stimulations, where you can't look away and become happily lost within its movements and colors.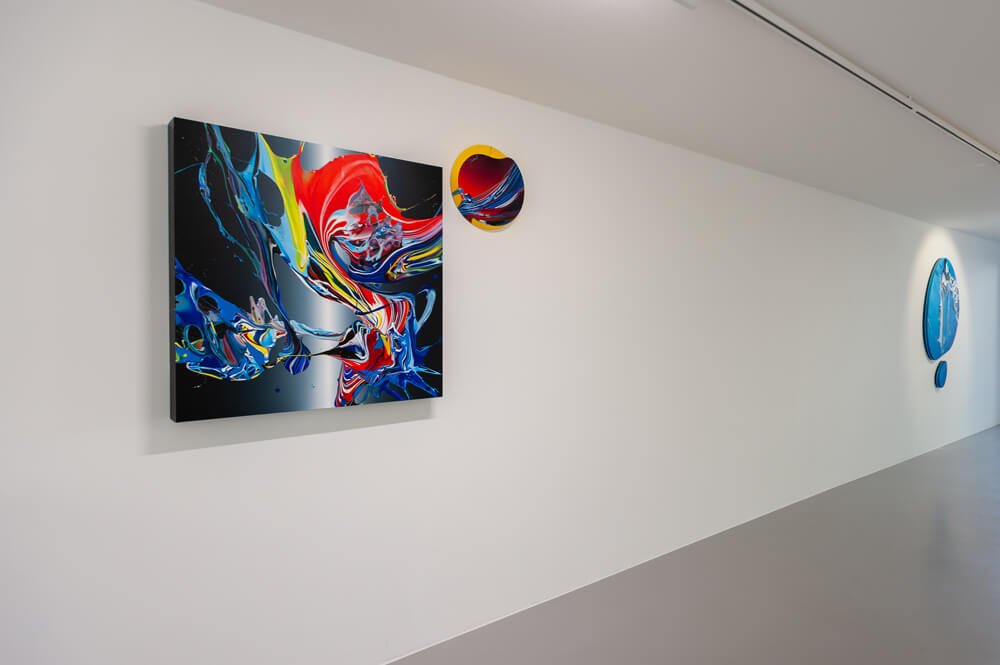 "Katrin and I spoke about collaborating on a project together a few years ago, and the timing was perfect when the opportunity came up for a duo show at BC Gallery in Basel. The significant similarities and clashes of our works made us think it could be an interesting match.
In the beginning, we thought we would do just one or two collaborative paintings for this show, but this turned into a creative storm, and we ended up building the whole show out with more than twenty collaborative paintings.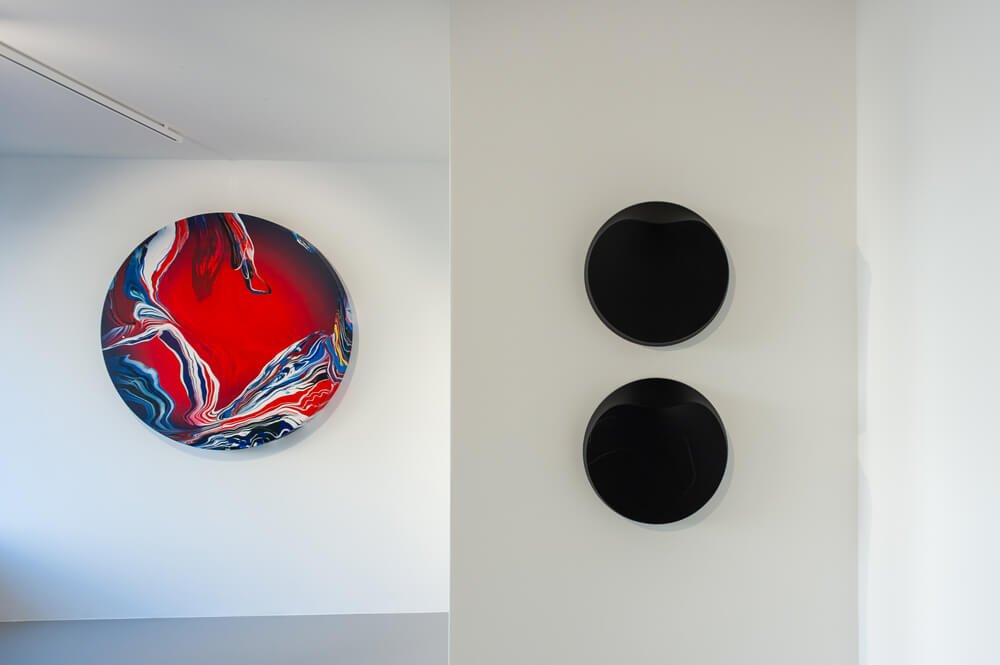 We shipped the paintings back and forth between Katrin's studio in the south of France and my studio in Prague. It was an absolute pleasure to work on Katrin's splash paintings to create new depths in her spontaneous abstract figures, and to elaborate her lines in my compositions. This project took us completely out of our comfort zones challenging us immensely, and it was super fun. The results are beyond our expectations," says Jan. Director and Curator of BC Gallery, Nick Bargzei further elaborates, "having worked with Jan for several years, and following and collecting Katrin Fridriks' work for about the same time; the subject matter of their respective art was already familiar to the gallery.
The integrity and trust between Katrin and Jan is extraordinarily rare and a sight unseen. To send a whole body of work to another artist, countless hours of labor, powerless in the hands of another miles away in another country with no margin of error – whom yes, you know of, follow and respect in his or her work, however, only met once – to continue working on was unprecedented in the ten years of running the gallery. Needless to say, the experience of this collaboration was, at times, quite anxious and exciting, but most of all…inspiring!"
©2023 Katrin Fridriks, Jan Kaláb