Three years have passed since our last conversation with Jan Kaláb, the luminary who has been painting his signature across the canvas of contemporary art. In the time that has rippled by, the artist has unleashed a flood of creative genius with a relentless succession of exhibitions and projects. Kaláb's creative expression is rooted in the vibrant world of graffiti, street art, and murals.
Kaláb is recognized as one of the founding pioneers of the Prague scene. Since then, Kaláb has evolved; his art has blossomed into a variety of mediums—canvases pulsate with life, sculptures defy convention, and 3-D graffiti leaps out of the shadows. With the precision of a maestro, he wields acrylics and geometries, delving into the heart of space through his work and challenging the tenets of classical ideology with every stroke. Yet, within his familiar mastery, Kaláb orchestrates a symphony of the unexpected, propelling us into uncharted territories of expression.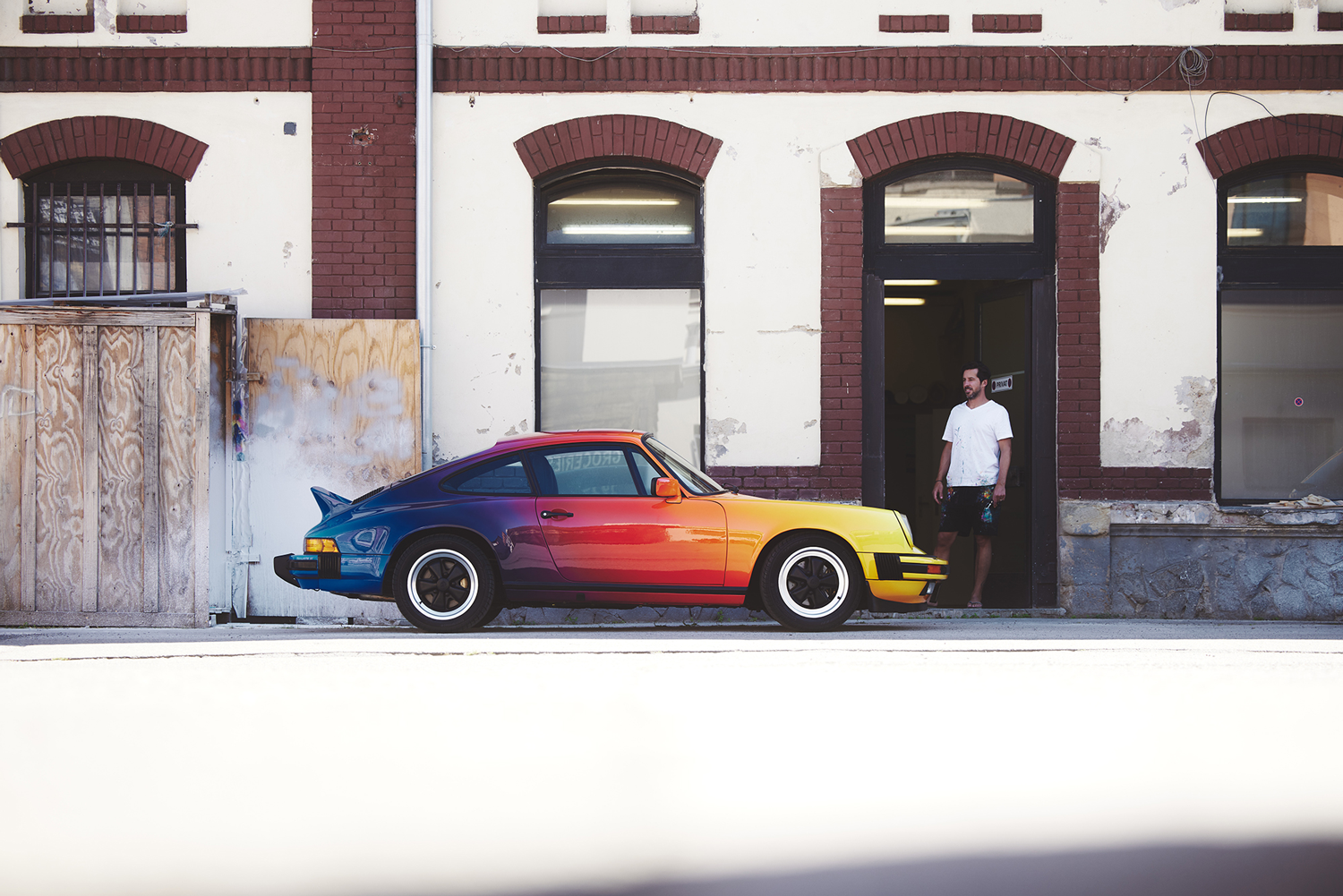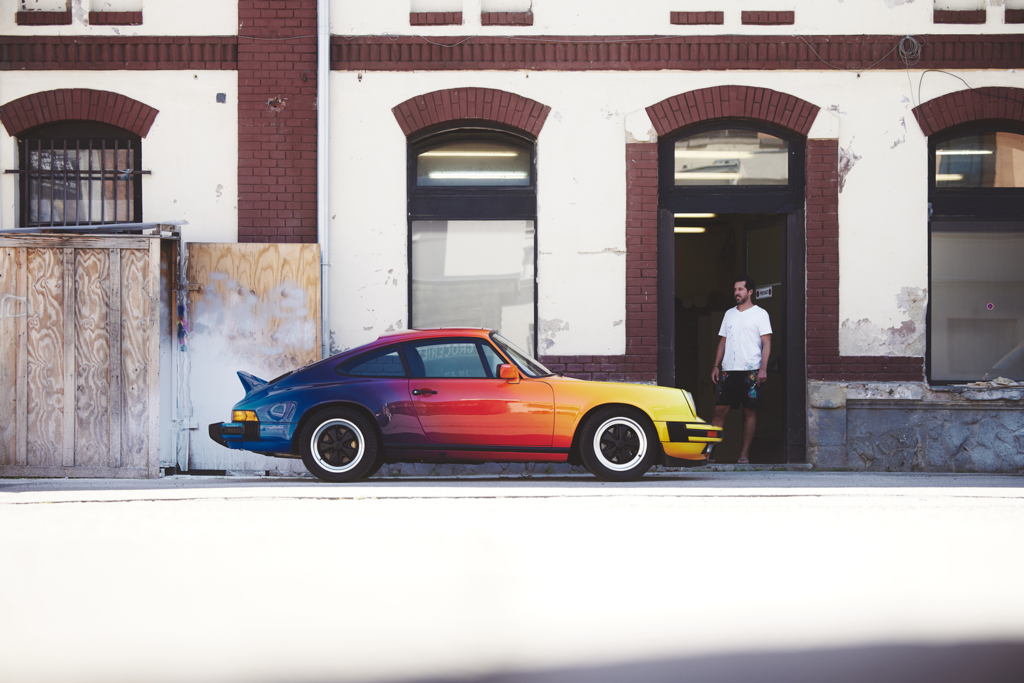 Hi Jan, how are you doing? Since our last chat, how has your work or perspective evolved? Have any significant life events impacted your artistic journey since we last spoke?
Jan Kaláb: Hello. I'm doing well, thank you for asking; it has been three years since we last talked, if I'm counting correctly. I have done a bunch of shows worldwide since then. I was involved in relief paintings and finished a big Point sculpture last year, which took four years, because of COVID-19—oh yeah, Covid time passed away, which is great. I have painted my Porsche 911, which was also a long project.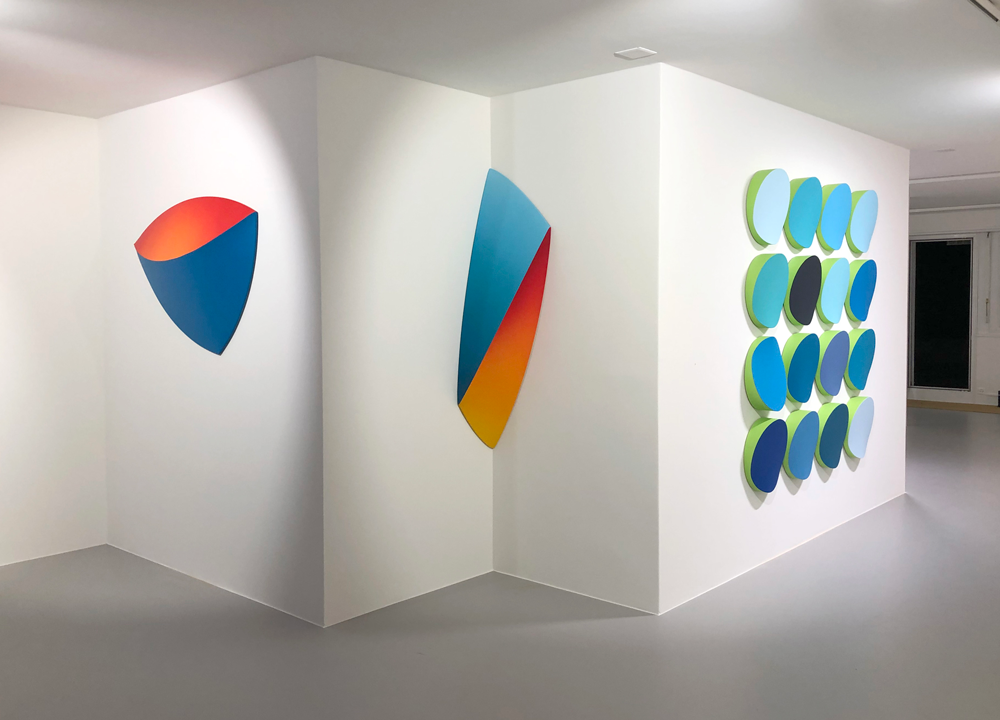 In terms of personal growth and evolution, how do you feel you've changed as an artist since our last conversation?
Jan Kaláb: Well, as I just mentioned, I have done many international gallery shows. It was my goal, and I achieved it. Now. I feel like I also need to do different projects like installation and sculptures. I would like to see my work in public spaces. So, my focus is shifting, and the transformation of my work will take some time. I'm not saying I'll not paint anymore. I love putting paint on canvas.
Are there any new challenges you're currently facing in your artistic journey?
Jan Kaláb: We are working on a large lighted object for the upcoming Signal Light Festival. This project really takes me out of my comfort zone. It is challenging and exciting at the same time. The construction is quite big – 4,6m high and 8m long. It is 16 ellipses of different sizes which together make the shape of something between bubble and skeleton. All of them have LED light belts from outside and inside. So besides the building construction, it is a lot of electronic work.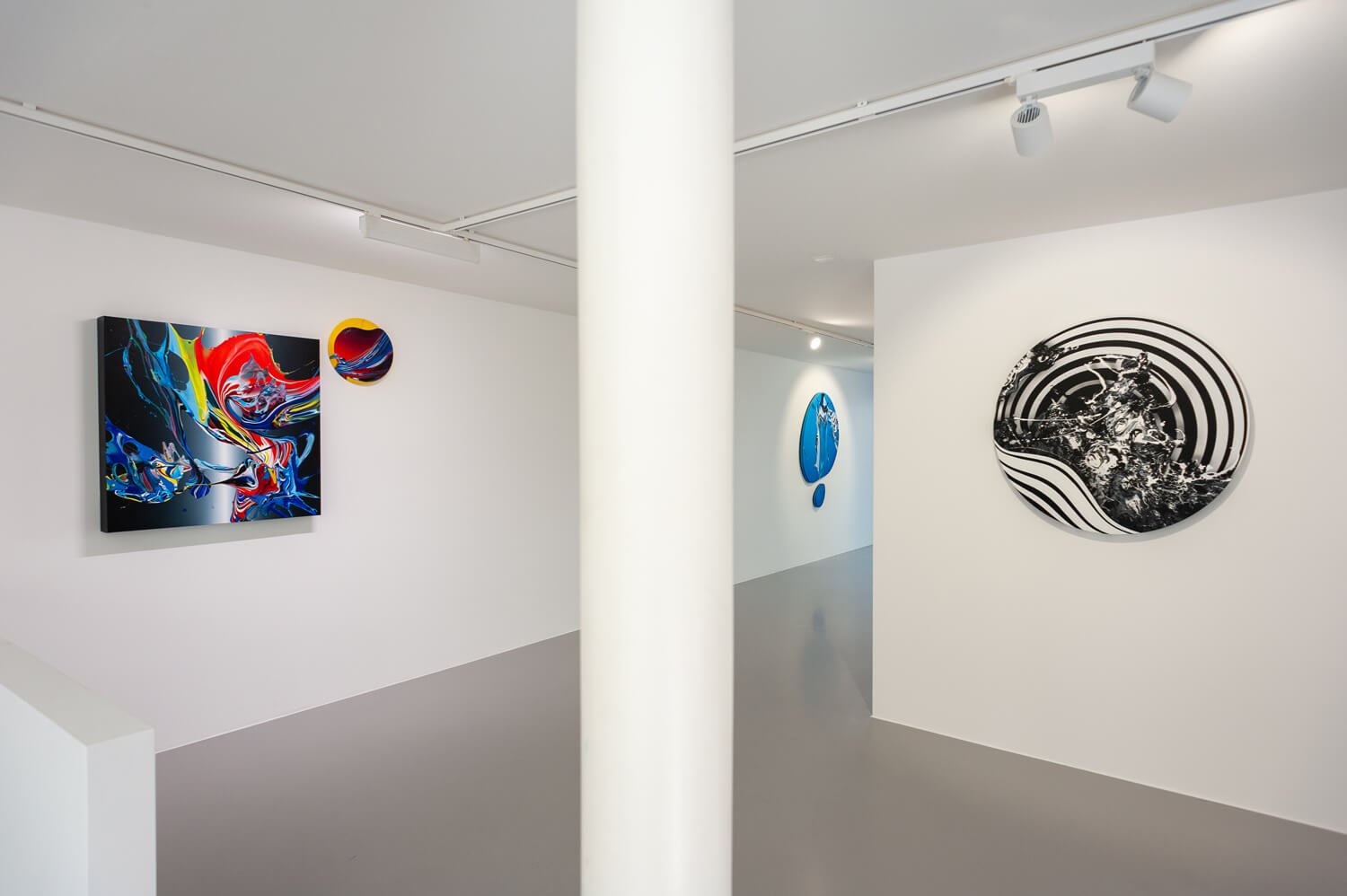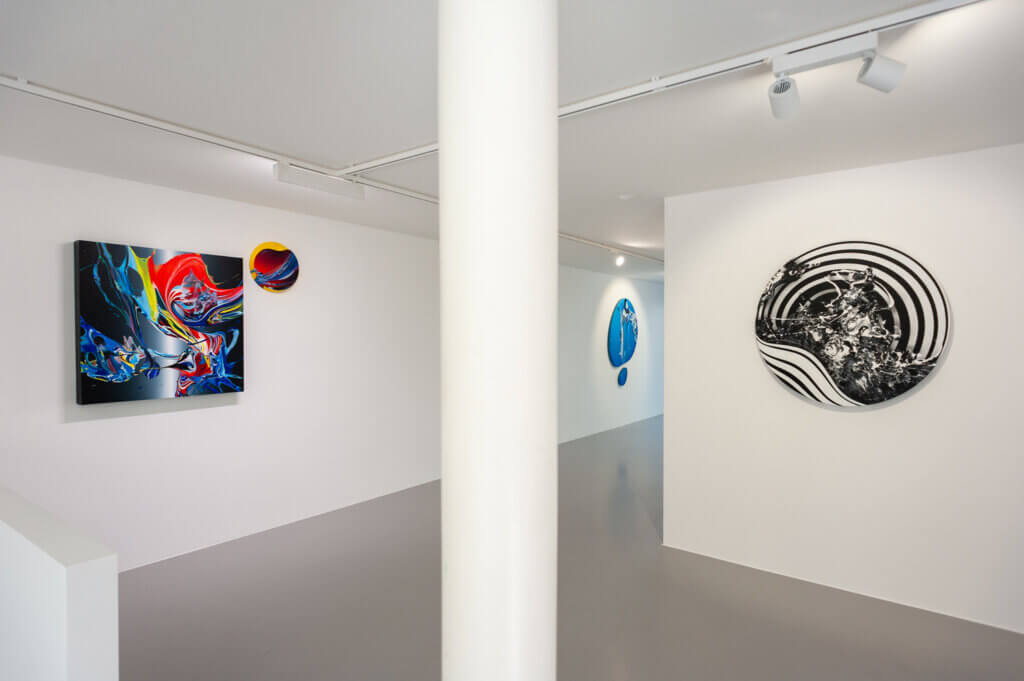 June this year, you collaborated with artist Katrin Fridriks on a joint exhibition titled "The Perfect Storm." Can you tell us how the exhibition came about?
Jan Kaláb: For me, the most enjoyable part was the process of working on this body of work, exchanging ideas and finding the balance between the opposite approaches we both have. There were a lot of arguments, but at the same time, a lot of respect for the work of the other one. I think the experiment turn out great.
Continuing on, what was it like collaborating with Katrin, especially with the unique method of collaboration shipping the works back and forth?
Jan Kaláb: A lot of conversation over email, video calls, mock-ups. But at a certain point, you need to let it go and leave the other one to go over your work. For me, for example, in some cases, it is difficult to accept when the piece is finished. But again, that is the balance of cooperation. Most of the pieces are made with just one swap. I did a couple of works, and Katrin went over me, and likewise, the pieces which we swapped one more time were mostly overdone.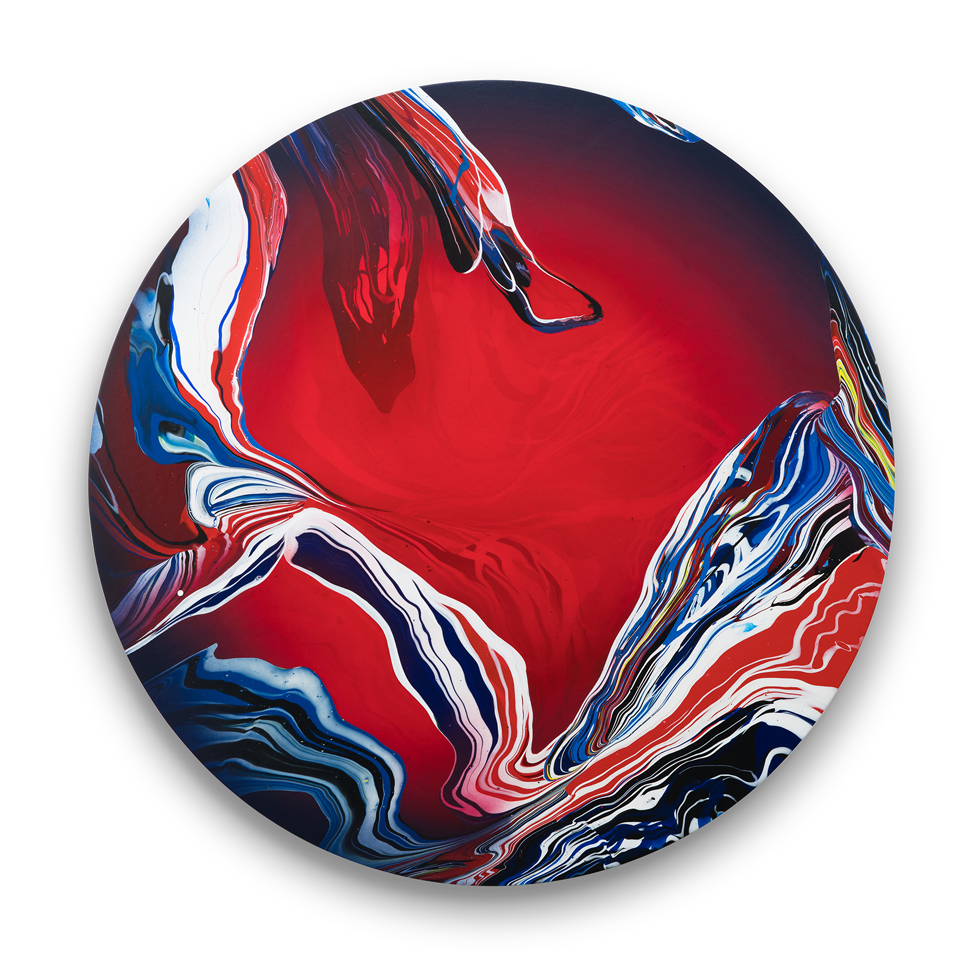 Was there a particular piece from this project that holds special significance to you?
Jan Kaláb: I really like the two circular pieces where I went over Katrin. The red one is called "Inner Space of Red Moon", and the black and white one is called "The Perfect Storm".
How are current world events or cultural shifts influencing your work?
Jan Kaláb: I'm fascinated by how the world is changing. Environmental and political. I could not imagine there would be a war 500 km out of my city, and we would get used to it. India is having their mission on the moon right now! Well, this is not my inspiration, right, but definitely it has an impact on my thinking.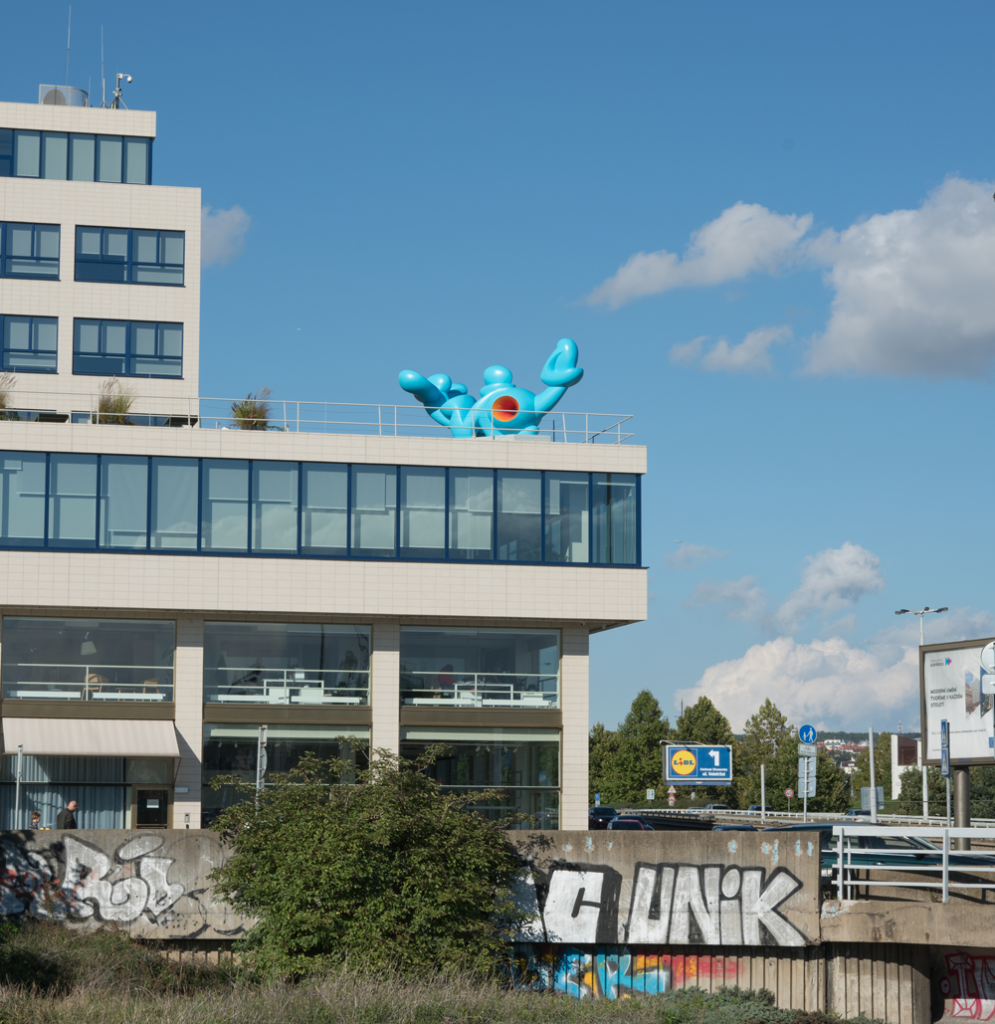 Outside of your art, what are you passionate about or inspired by recently?
Jan Kaláb: I like to watch NBA games on YouTube during the season while eating lunch. During summer, I love to go out of town to our weekend house and spend time on the boat on the lake nearby. During winter, we spend weekends in the mountains. I love to ride SNB. I also returned to the skies after 25 years, and I tore a cross ligament in my left knee this winter, so I'm out for most of the sports I like this year.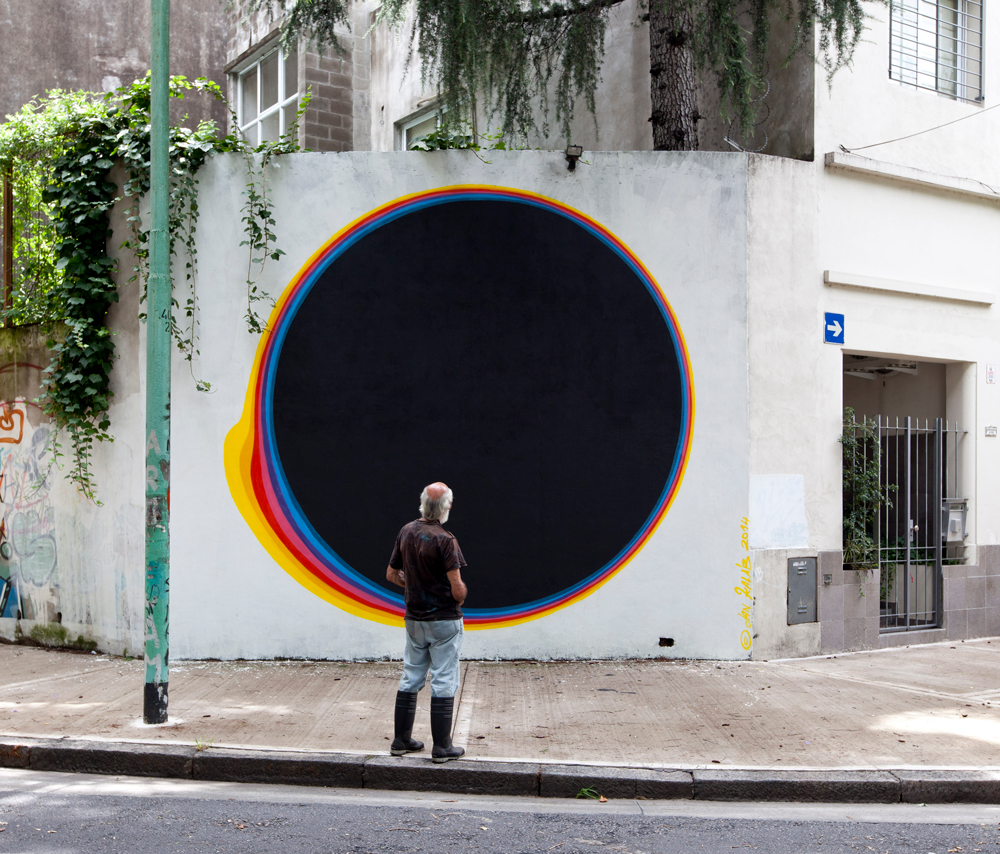 As we look to the future, where do you see your art heading in the next few years? Are there any new mediums or forms you're eager to explore?
Jan Kaláb: On one side, I'm interested in digital possibilities, and on the other, I'd love to do some physical installations in public spaces and architecture. I would like to get a chance to show my work in museum space and present my ideas in different scales and proportions than I have done in galleries lately.
Before we wrap up, is there anything else you'd like to add or share with us that we haven't touched upon?
Jan Kaláb: It has nothing to do with art, but I would like to mention my wish. Eat less meat.
©2023 Jan Kaláb