Dreamscape Estuary
Group Exhibition curated by Laura Shao
3 October – 4 November 2023
Unit London
3 Hanover Square
Mayfair, W1S 1HD
The lower gallery floor will be transformed into 'Dreamscape Estuary' on October 3rd, as Unit London presents the group show curated by Laura Shao. The exhibition brings together a group of 14 Asian artists, all of whom have different backgrounds and experiences across multiple geographies and cultures. In each of their works, ideas, memories and landscapes are distilled, amalgamated, abstracted or entirely imagined, weaving a rich tapestry of personal mythology that resonates with the complexities and contradictions of Asian experiences.
The works in the show aim to transcend geographical boundaries and provide a glimpse into the dreams and aspirations of the artists who draw upon their own cultural roots while also engaging in present global dialogues.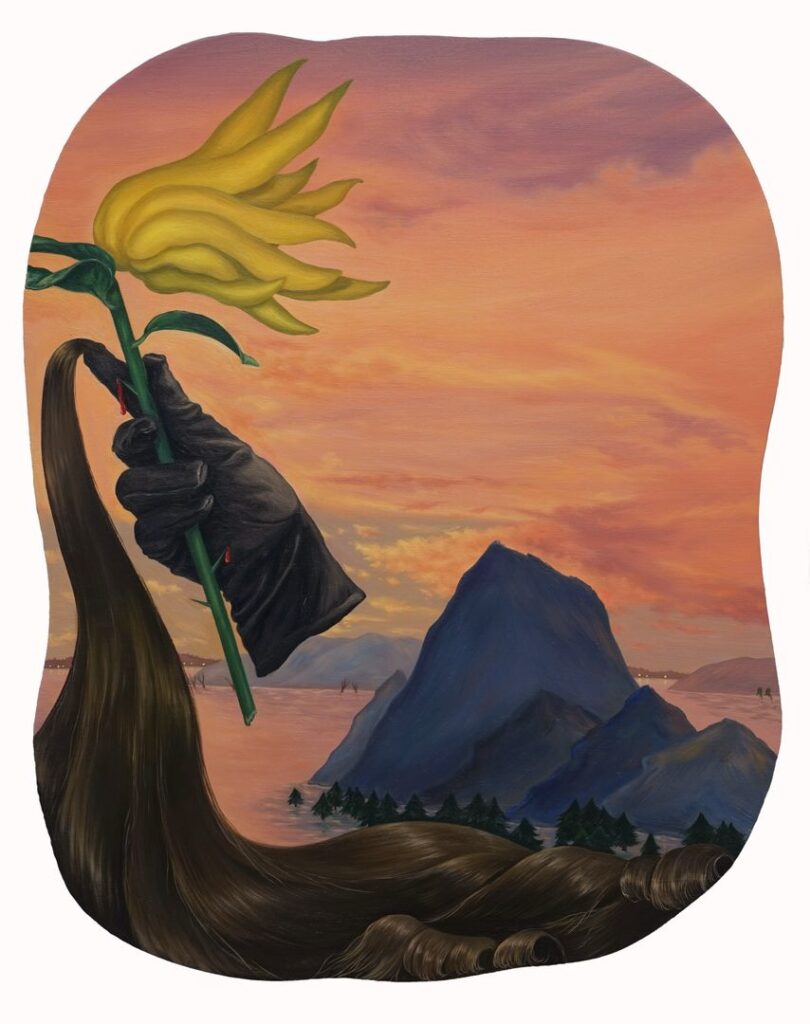 Xia Yu (b.1981, China) and Tan Yongqing (b.1990, China)'s works contemplate the relationship between the human and the universe through their meticulous crafts of portraiture. Indonesia-born Natisa Jones (b.1989 Indonesia) draws inspiration from her cross-continental experience in Thailand, Australia and the Netherlands. In her work, the body turns into a vehicle that transports one from physical experience into spiritual journeys.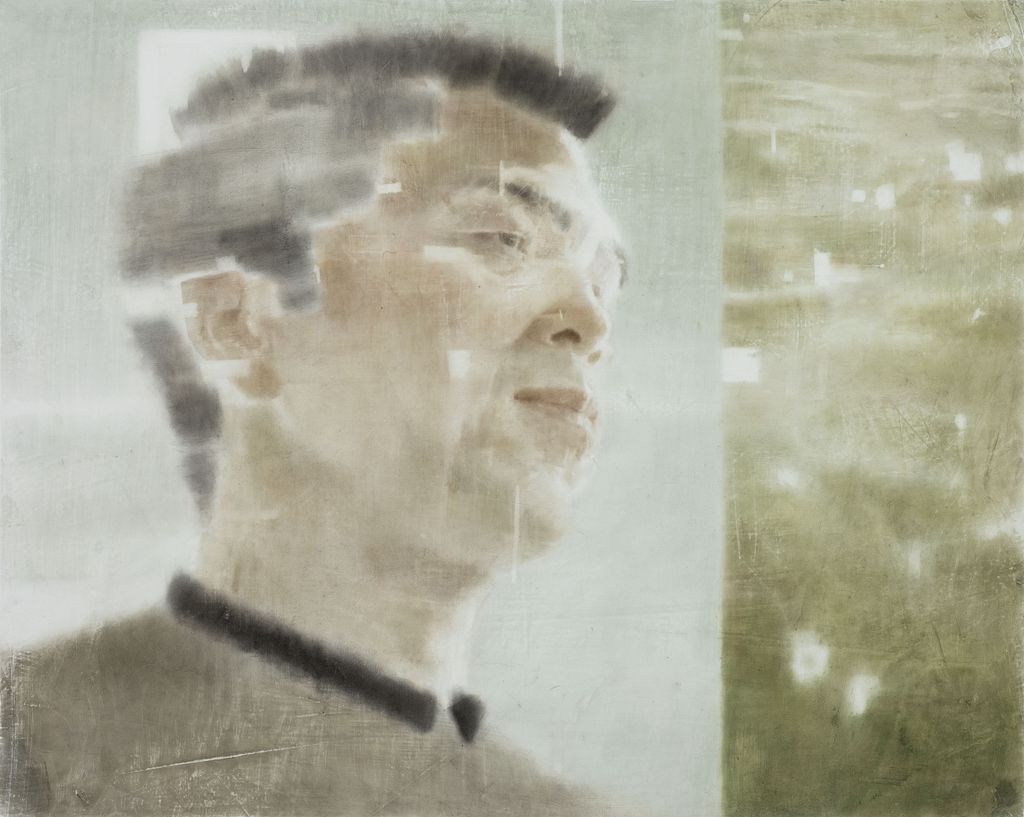 Coinciding with Frieze London, the exhibition allows us to reflect on what cultural identity means in a world in which places and cultures are hyper connected and accessible with a simple click or flight. The works also ask the viewer to ponder what it means to be Asian and an Asian artist. While 'Dreamscape Estuary' is by no means a utopian fantasy of a united vision of Asian artists today, it does provide an invitation to embark on a journey of discovery and connection to a landscape of dreams where lives and stories meet and connect.
Wang Ziping's (b.1995 China) latest sculpture edition is a fascinating totem pole that wields the seductive power of sugar-coated sweets and the magnetic fields of celestial bodies at once. Ma Hailun (b.1992, China) infuses the audacity and theatricality of her practice of high-fashion photography into the representation of the people from her hometown Xinjiang, forming a refreshing language that unabashedly expresses the vernacular beauty. Cheung Sze Hin's (b.1987 Hong Kong) and Stephen
Wong's (b.1986 Hong Kong) works are both powerful statements of the tenacity
and healing power of art.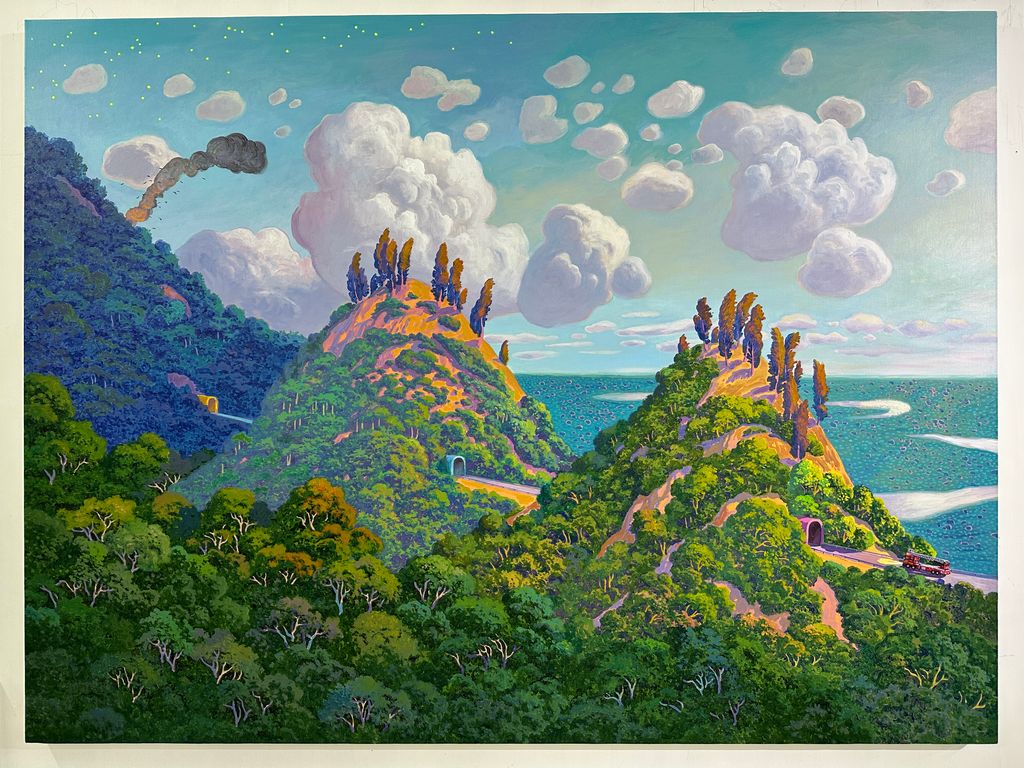 While Cheung finds fleeting sparks of divinity through microscopic scenes of the forgotten and dilapidated, Wong unveils the majesty of nature by taking the viewers on an otherworldly hike through every detail from his visual memories and imagination.
'Dreamscape Estuary' will be on view from October 3rd- November 4th in our Hanover Square gallery. The complete list of participating artists includes: Aya Ito, Angela Yuen, Cheung Tsz Hin, Lin Shan, Lu Yu, Ma Hailun, Mie Yim, Natisa Jones, Stephen Wong, Tan Yongqing, Wang Wenting, Wang Xinyan, Xia Yu, and Ziping Wang.
Dreamscape Estuary curated by Laura Shao is on from 3rd October – 4th November 2023 at Unit London
©2023 Unit London