Sara Shakeel, the Instagram-famous Pakistani visual artist whose unique crystal artworks have propelled her to global fame, is bringing The Great Supper to London's Design District for a very limited run. Presented as part of London Design Festival, the artwork will be available to see for free at Design District on Greenwich Peninsula from 16 September 2023.
Once a dentist, now a multidisciplinary artist and creative director, Shakeel pioneered a new visual aesthetic, her viral art pieces layered with a playful surrealism made possible by blending the physical and digital worlds together. As well as gaining her the nickname Queen of Crystals, her spectacular images have found global recognition and more than one million followers online, many A-listers among them. Shakeel has recently collaborated with Linda Farrow, The Wallace Museum, Evian, BMW, Browns, Mercedes-Benz, and has been named as one of Disney's Create 100.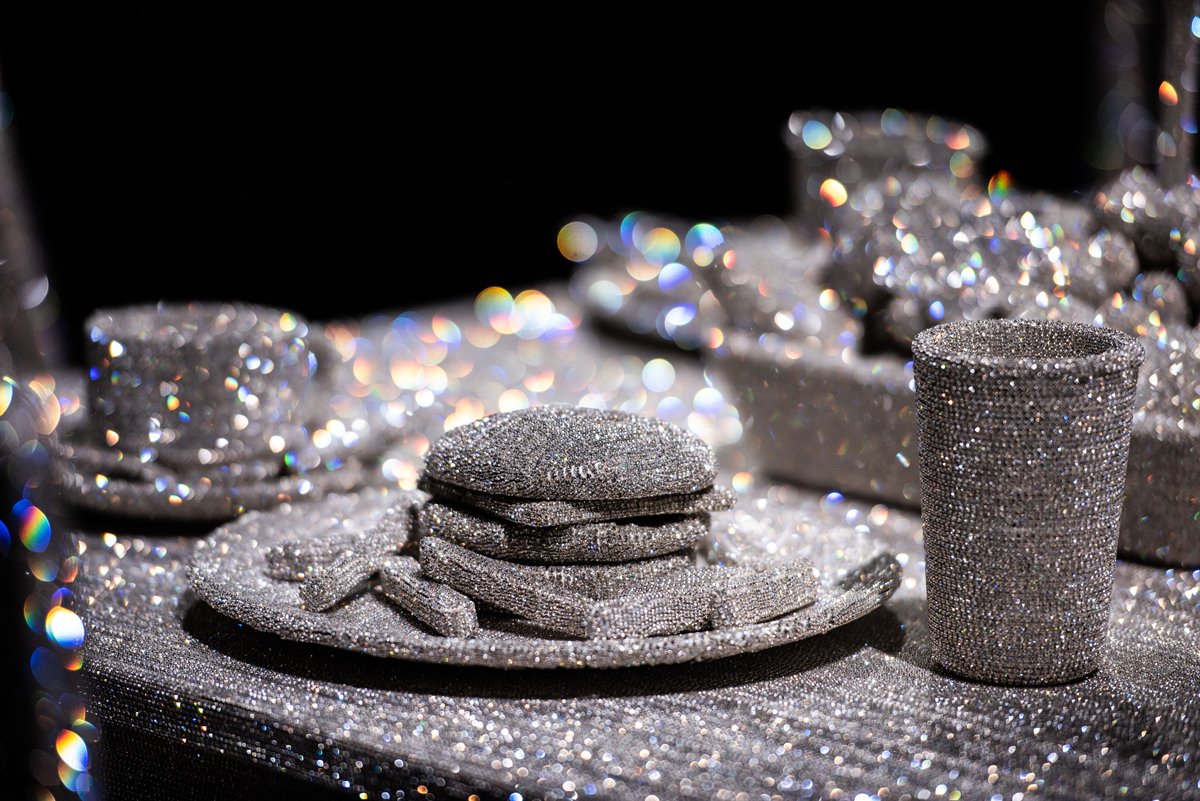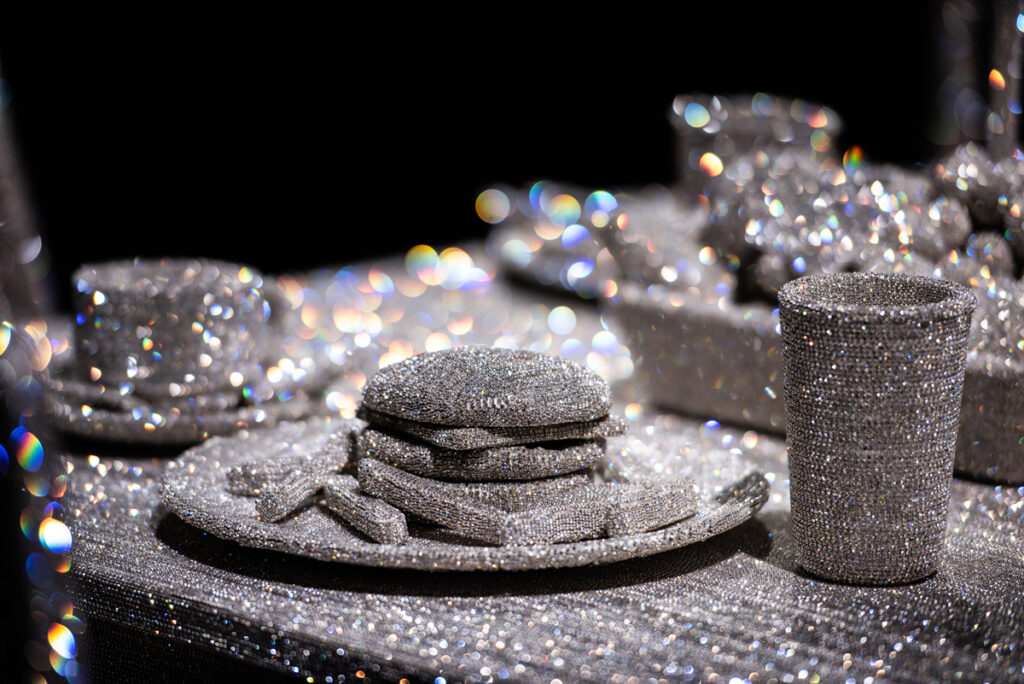 The Great Supper is the first 3D manifestation of her signature style: dramatizing an intimate family meal complete with a full-size dining table, burgers, chips and chicken, cutlery, chairs and tableware, everything covered in individual Swarovski crystals. Shakeel's vision of spotlighting the inanimate objects invites visitors to consider the ephemerality of the simpler pleasures in life.
The work was commissioned by NOW Gallery on Greenwich Peninsula for its 2019 Young Artist Commission, celebrating the best rising talent in the fields of visual arts and illustration. The subsequent exhibition was Shakeel's first UK solo show. It has continued to spark conversations around food, family ties and the perceived value of ordinary items.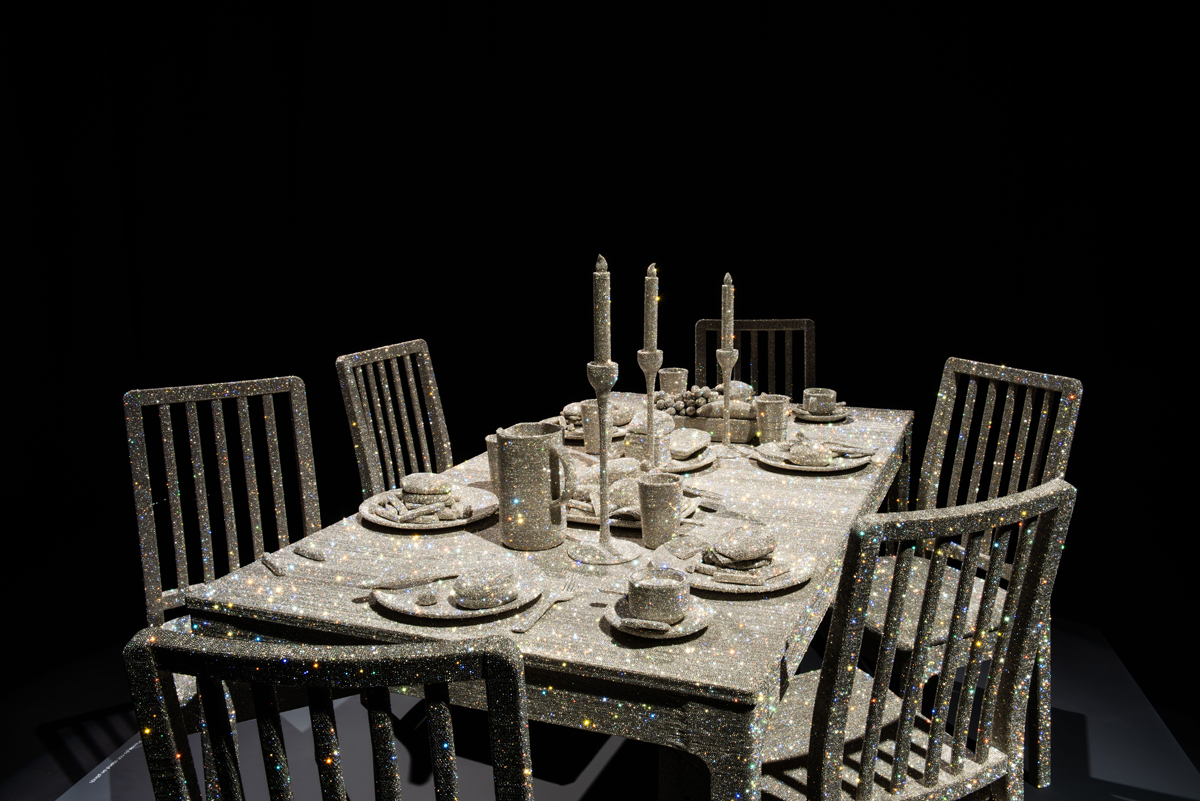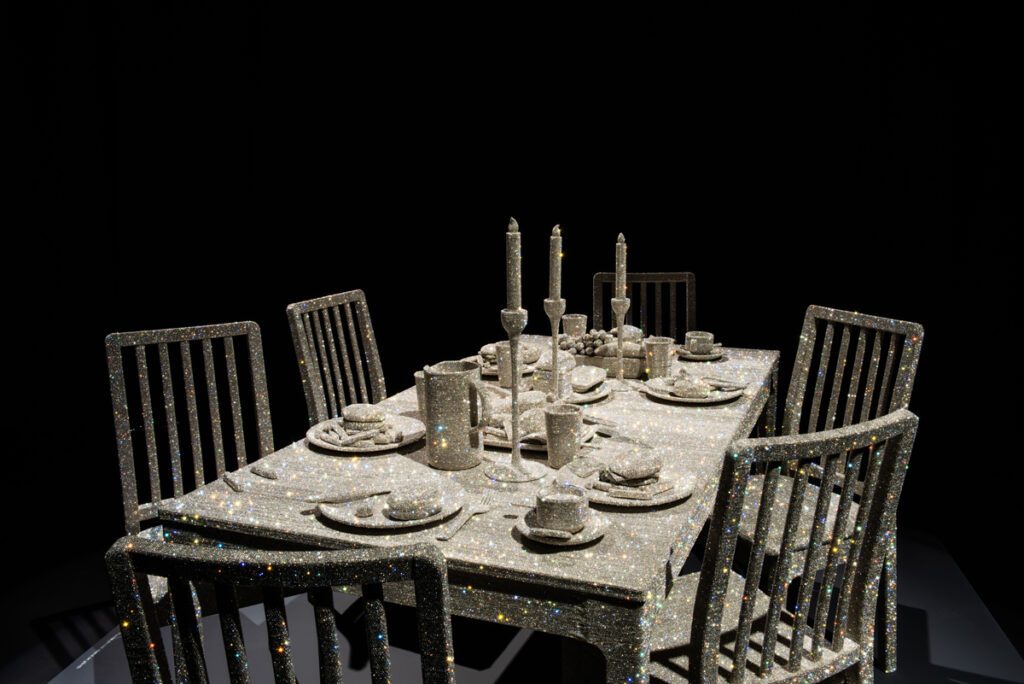 For its return, the artwork will be housed in the D4 building, designed by Barozzi Viega, at Design District – neighbouring NOW Gallery. Shrouded in black curtains, raised on a plinth and spot-lit for optimum dazzle, the sculpture will be a must-see at this year's London Design Festival. Tickets are free but visitor numbers limited so audiences are encouraged to book soon or miss out.
"NOW Gallery and the neighbouring Design District are spaces for creatives to play with ideas and develop pioneering work. The Design District itself is London's first purpose-built hub for the creative industries. So, to be able to present Sara Shakeel's incredible crystal sculpture again, and this time as part of the London Design Festival is the perfect full-circle moment.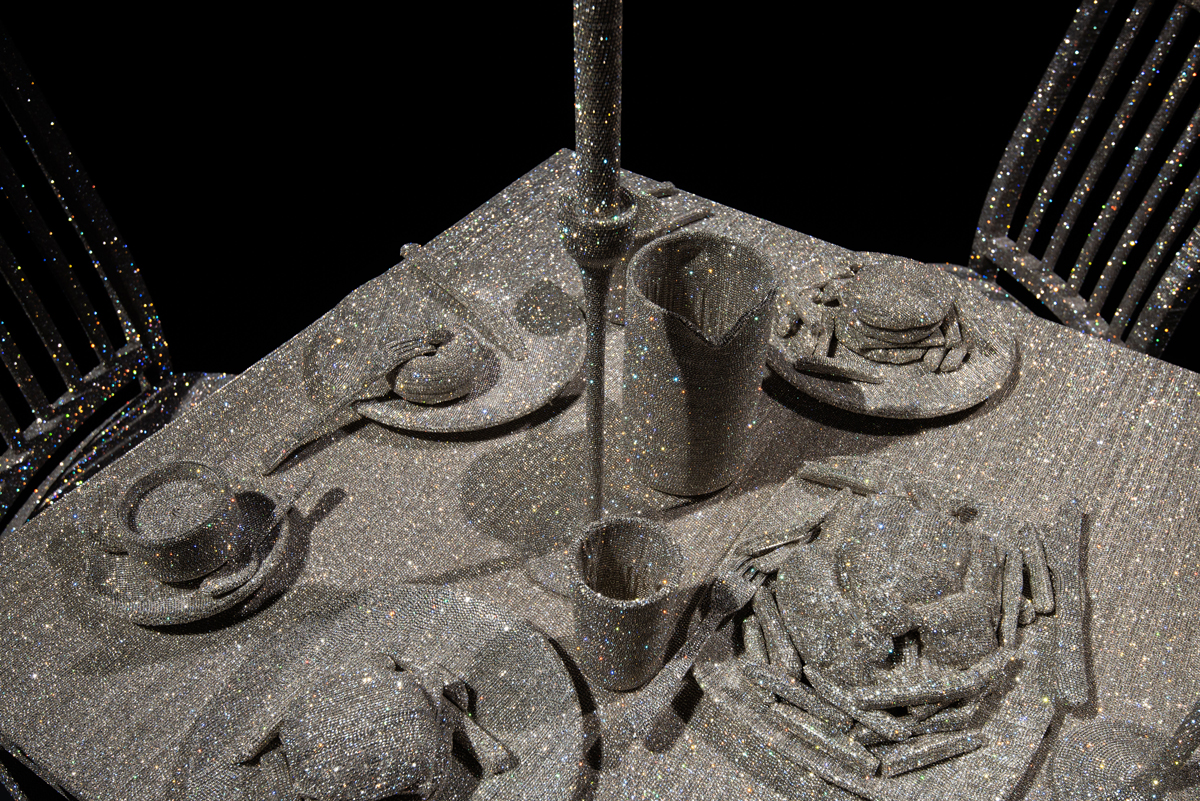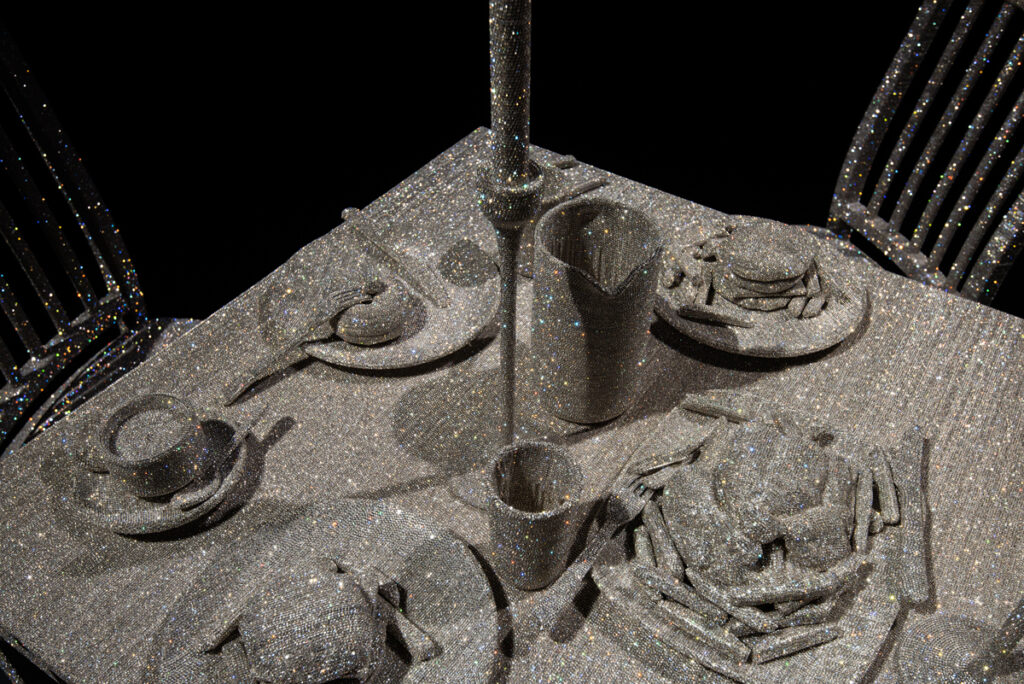 "As part of the London Design Festival, we want to throw our doors open, to invite as many people as possible to engage, contemplate and return. With its alluring appeal on so many levels, The Great Supper is the perfect work to celebrate this incredible home of design and creativity."The Great Supper is viewable from 10am to 4pm Fridays-Sundays from 16 September to 15 October. Visitors can find more information on Greenwich Peninsula's LDF design district including how to book tickets for all events at here
©2023 Sara Shakeel