Porsche, the iconic automotive brand synonymous with luxury and performance, proudly announces a captivating collaboration with renowned Visual Artist, Craig Black. The collaboration comes to life in a bespoke artwork created by Craig, using his distinctive "Acrylic Fusion" technique, exclusively for the launch of the Taycan at the Porsche NOW pop-up store in Battersea Power Station, London.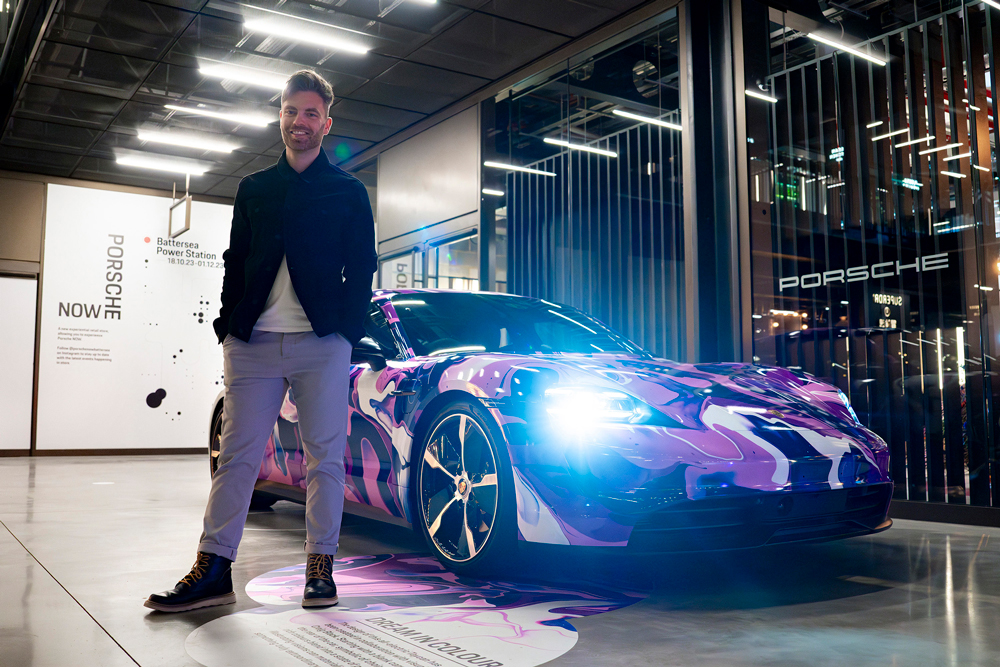 Craig Black's extraordinary artistic prowess has manifested in a visually stunning vinyl car wrap inspired by his original artwork, adorning the Taycan with a one-of-a-kind aesthetic. This unique collaboration transforms the vehicle into a true masterpiece, standing as a remarkable fusion of art and automotive design.
The "Acrylic Fusion" technique, Craig Black's signature style, lends an unparalleled depth to the Taycan's design. Hand-pouring layers of acrylic paint, Craig creates mesmerising effects that not only elevate the car's appearance but also symbolise a profound journey—from dreaming to achieving. The chosen colours go beyond aesthetics; they represent the pinnacle of automotive design, performance, luxury, and exclusivity. The collaboration embodies the idea that with passion, innovation, and determination, dreams can seamlessly transform into reality.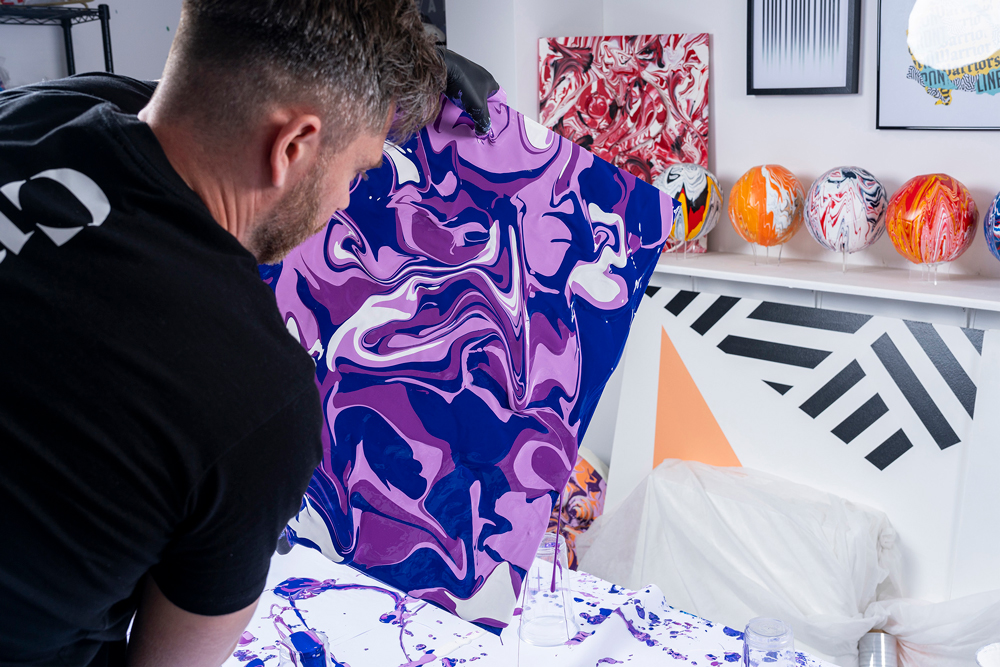 This groundbreaking partnership seamlessly merges the worlds of art and automotive design, leaving an indelible mark on the intersection of creativity and innovation. The result is a vehicle that not only embodies Porsche's commitment to luxury but also serves as a testament to the brand's dedication to pushing the boundaries of design excellence. Craig Black's artistic ingenuity, paired with Porsche's iconic brand values, has given rise to a collaboration that captures the essence of passion, innovation, and timeless luxury.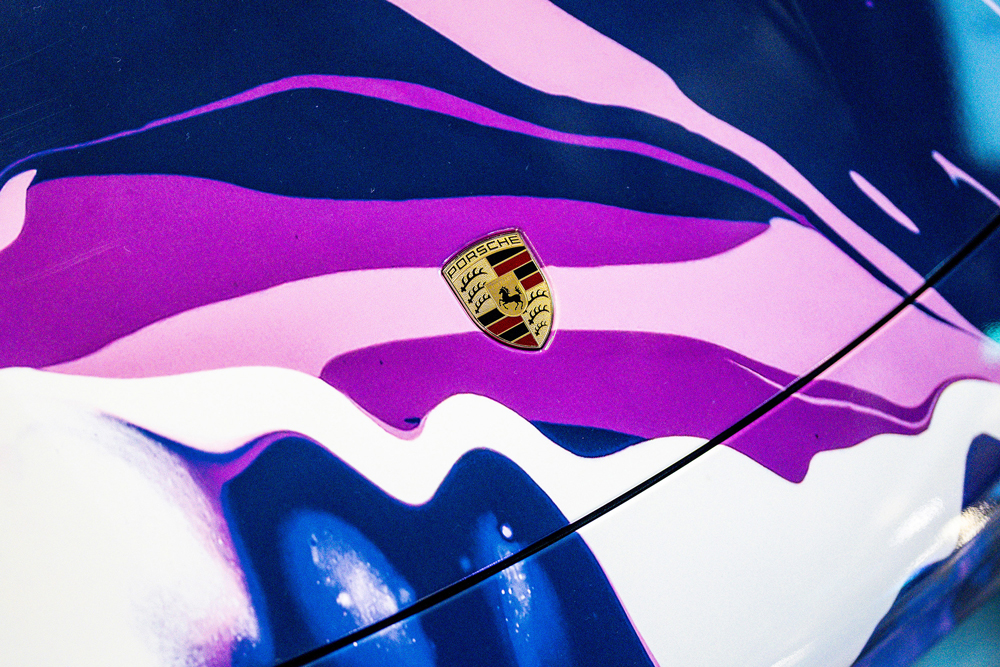 The Taycan, adorned with Craig's masterpiece, serves as a beacon of inspiration, standing apart from the ordinary and solidifying Porsche's position at the forefront of creative excellence.
©2023 Craig Black, Porsche