A one-of-a-kind sculpture was created for the Tottenham Hotspur Football Club training ground in partnership with Craig Black and Blank Walls to bring elegance and creativity to the facility. This stunning artwork showcases Craig's "Acrylic Fusion" technique and was used to transform a table into a unique and visually appealing sculpture.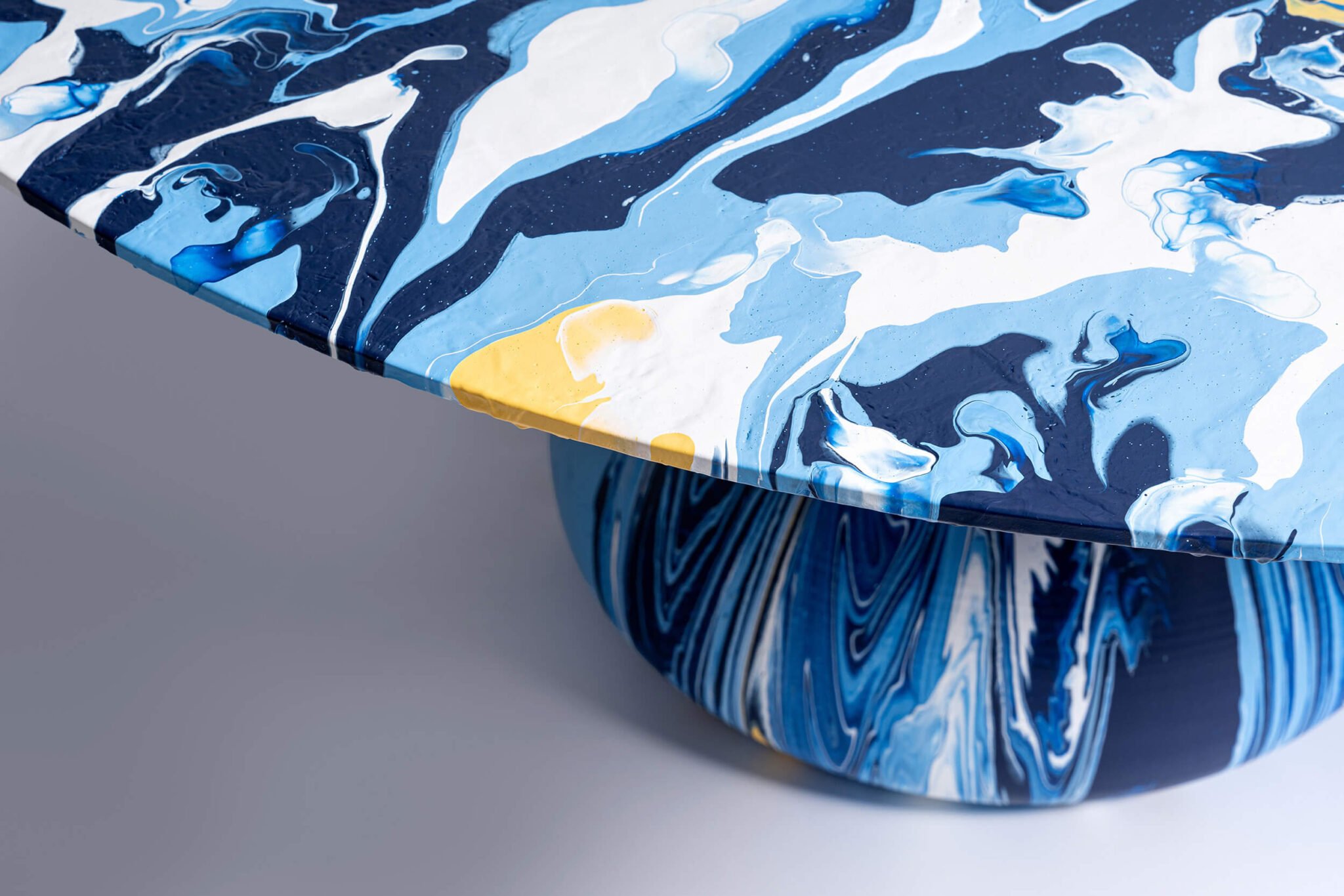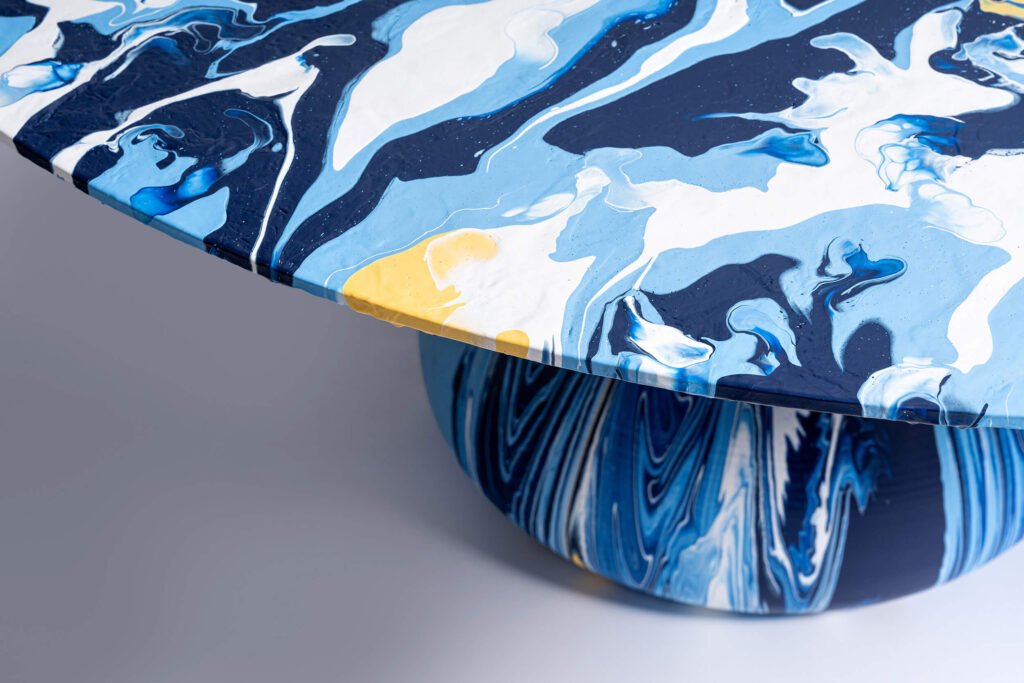 This table serves a functional purpose as a piece of furniture and represents artistic expression by incorporating the brand colours of Tottenham Hotspur Football Club (Spurs) to embody both the club's spirit and Black's artistic style; the process involved Black pouring paint by hand and physically manoeuvring the table to activate his "Acrylic Fusion" aesthetic. Creating a complex and natural design has turned a regular table into a beautiful work of art where viewers can enjoy a visually stunning experience.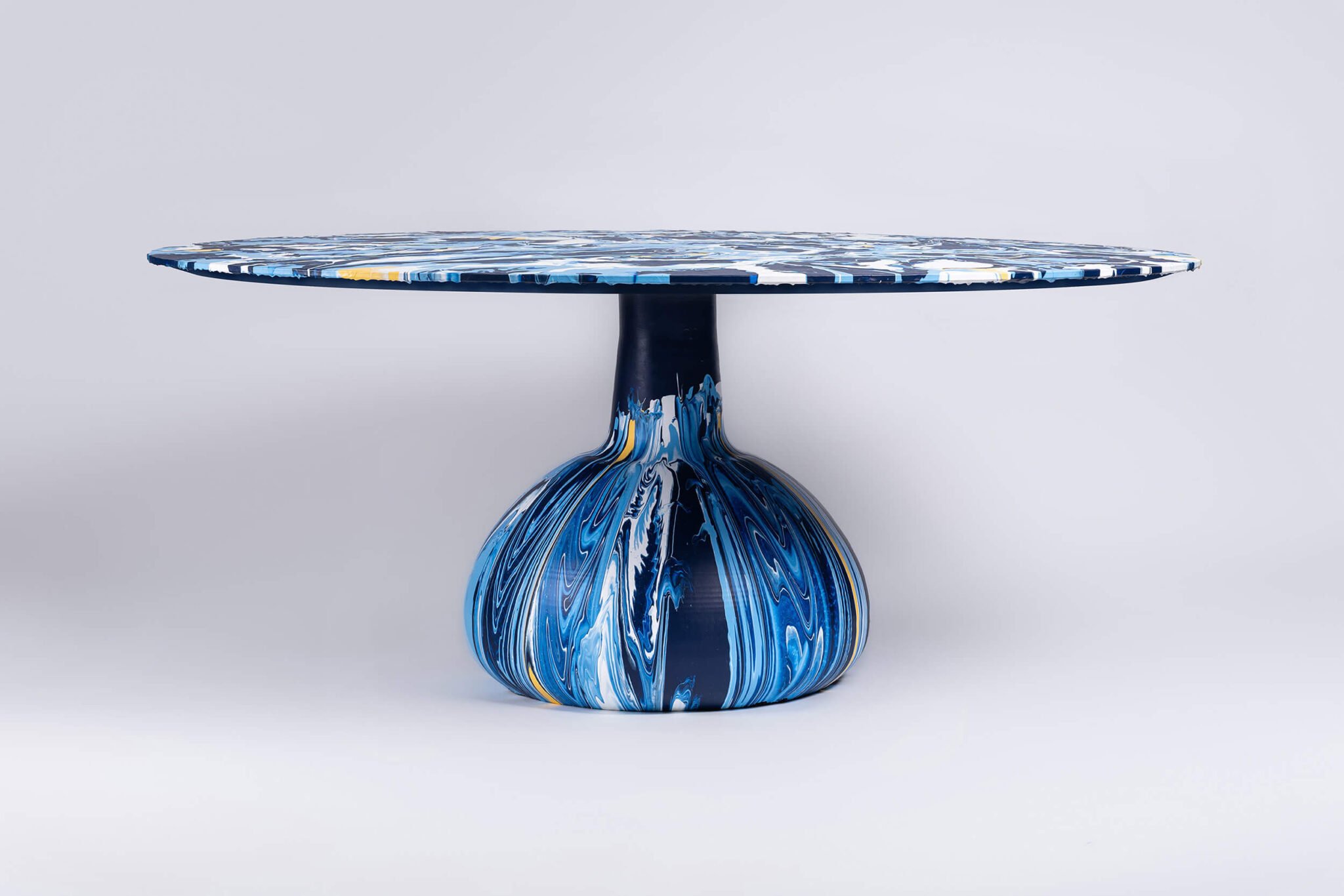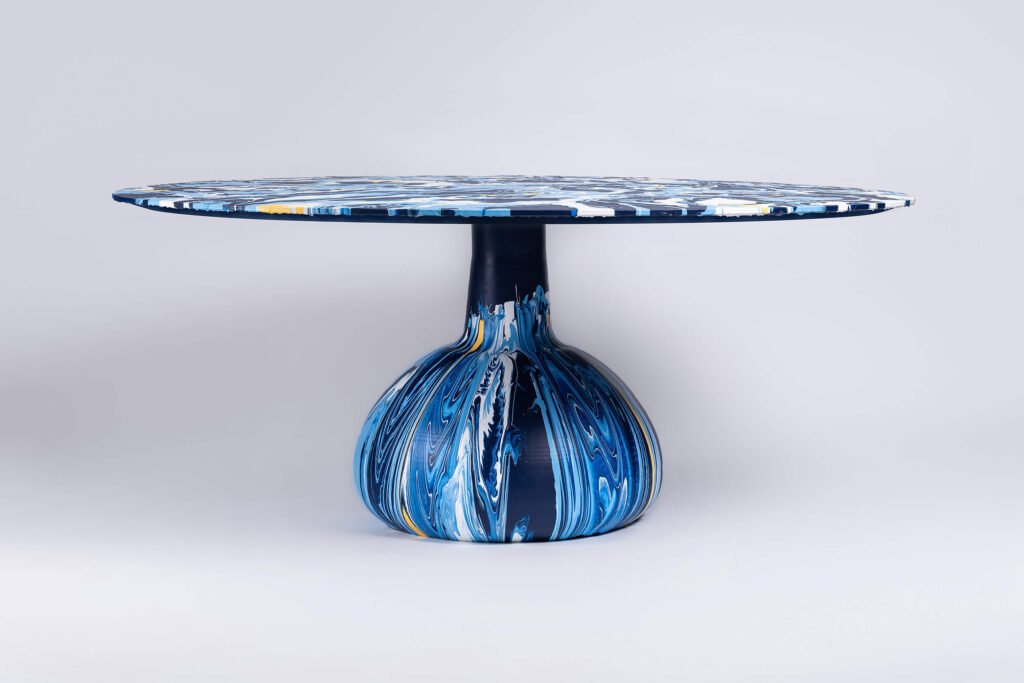 The unveiled sculpture is on display in the first team's building lobby, inviting guests to appreciate the combination of artistic expression and sporting passion. Its dynamic presence and striking aesthetics make it a statement piece.
©2023 Craig Black x Tottenham Hotspur