Let us delve into the world of the British contemporary artist, PoPsee, aka Barry Samms, whose work is an intriguing blend of history, pop culture, and luxury brands that takes a keen look at the dynamics of societal value and pokes at our collective understanding of it. His provocative pieces, such as his "Louis Venus," "LV Flies", and "Designer Donuts," invite viewers to immerse themselves in the materialistic and often ironic discourse of the contemporary era.
Yet, the allure of his work lies not solely in the bold digital renderings and cultural nods but in the artist's complex relationship with luxury brands. A paradox of sorts finding himself as a consumer caught up in the dazzle of luxury while simultaneously recognizing the brands' inherent frivolity. Exploring the exquisite tension, probing at the illusion of value and the superficial, treating luxury brands as a contemporary "fool's gold."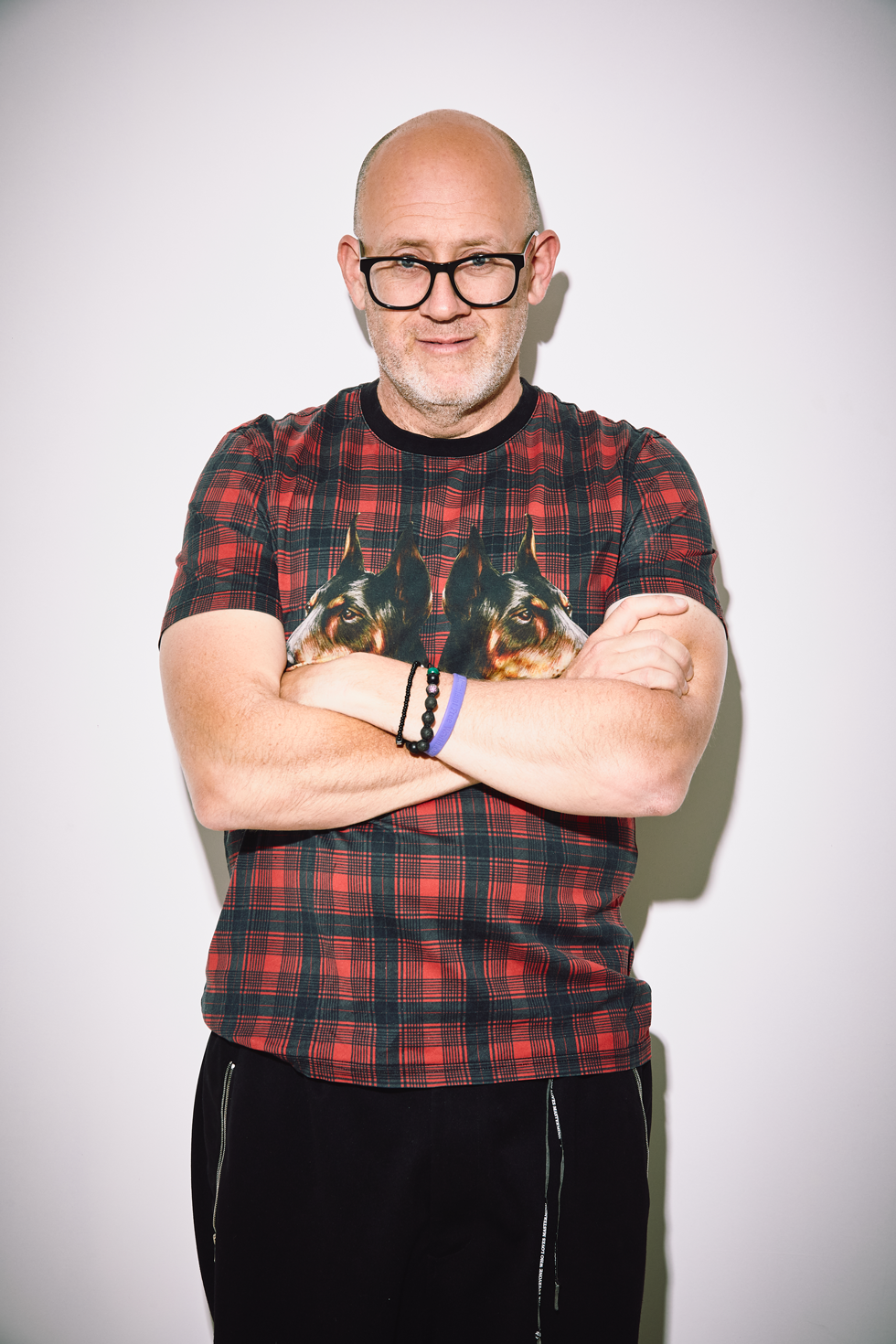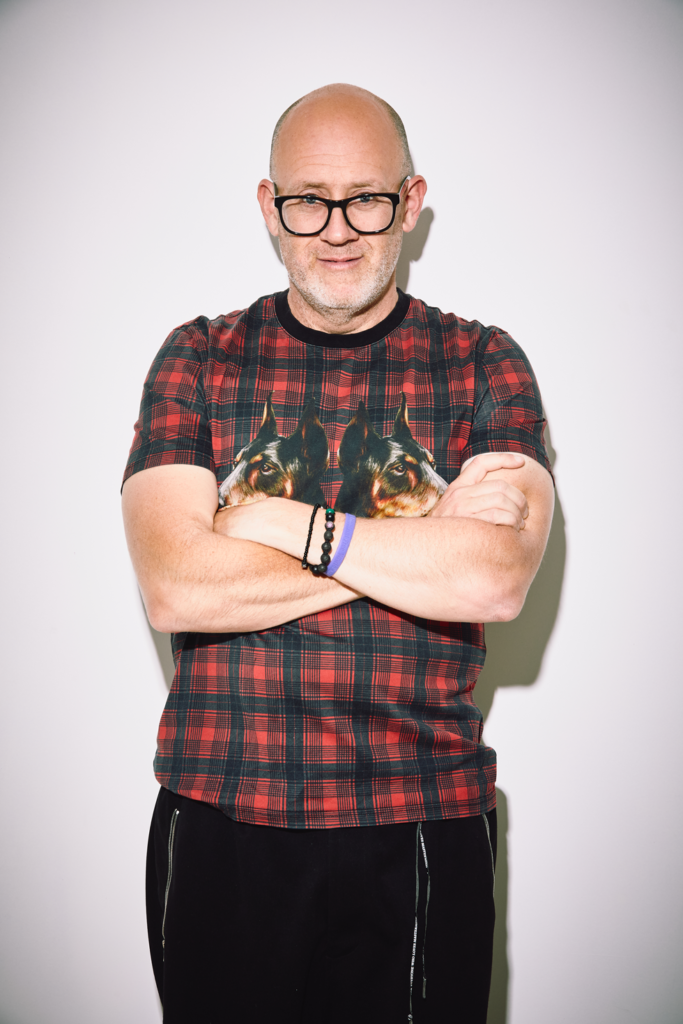 I question our desire for brands. I think we can be like magpies, attracted to shiny things, to be noticed

PoPsee
In his personal life, Samms champions various social causes with unflinching devotion with a commitment to animal welfare, homelessness, ocean conservation, and waste reduction, attesting to his broader societal concerns beyond the art and luxury world. Underscored by a daring protest in which Samms projected an image onto the Houses of Parliament condemning the luxury brand Canada Goose's use of coyote fur and the cruel methods of obtaining it.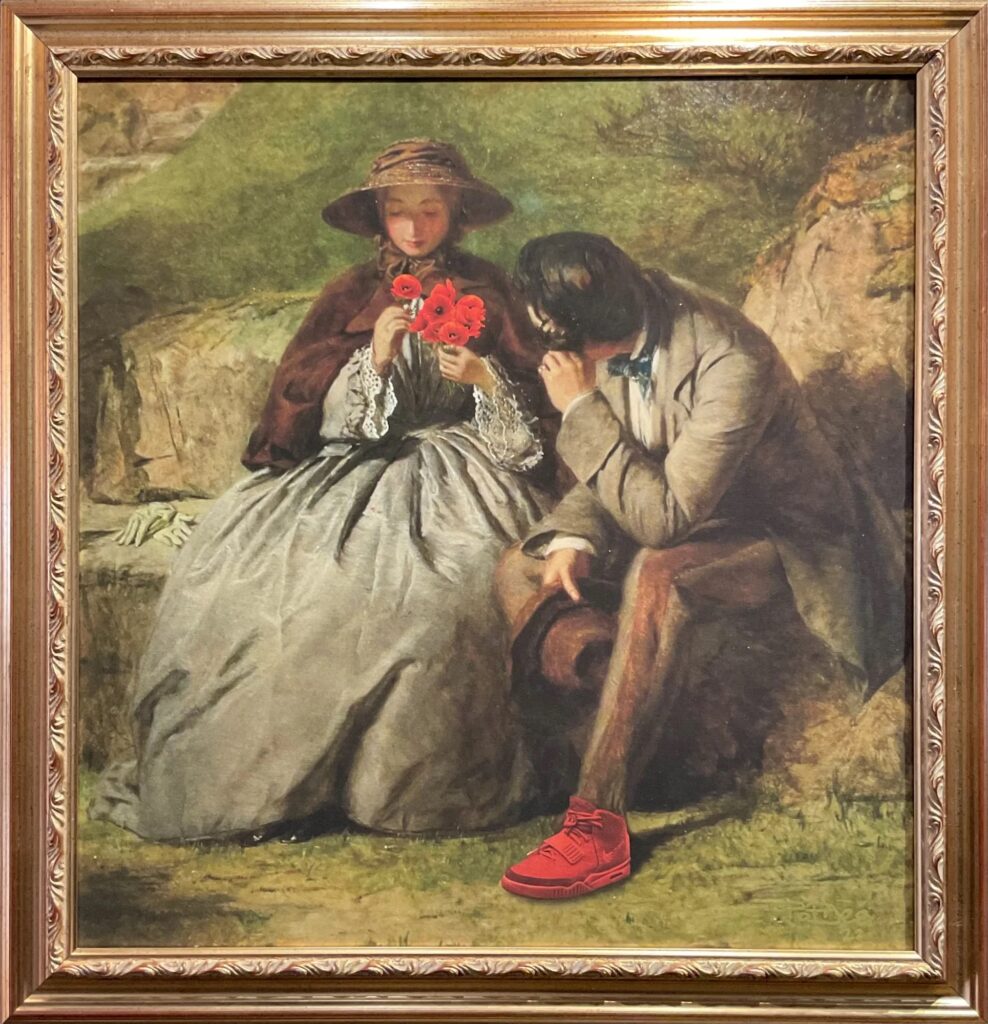 Now, Samms invests his time and talent as a full-time artist, continuing his exploration of luxury brands' duality from his studio. Represented by the Artisan Gallery in Epping, UK, he infuses his past experiences, social consciousness, and critical view of the luxury industry, inviting us all to question our societal values and infatuation with the lure of luxury, and what indeed constitutes value beyond the glittering facade.
Hi PoPsee! How are you doing? Thank you for taking the time to speak with us. Please introduce yourself to those who do not know you.
PoPsee: Hi, I am good, thanks, I'm PoPsee, named after my German Shepherd; she just recently passed away but was my best friend for 15 years. That name to me means something really special so I thought let's attach it to the artwork. My actual name is Barry Samms, my mum is Irish, and my dad was east end London, so they named me after a Welsh rugby player, figure that out…makes me laugh now. These days everyone spends so much time trying to get these unique meaningful names for their kids; back in the 70s, my mum said you pretty much made the name up on the way to the registrar. I love how time changes things, and I like to reflect that in my artwork.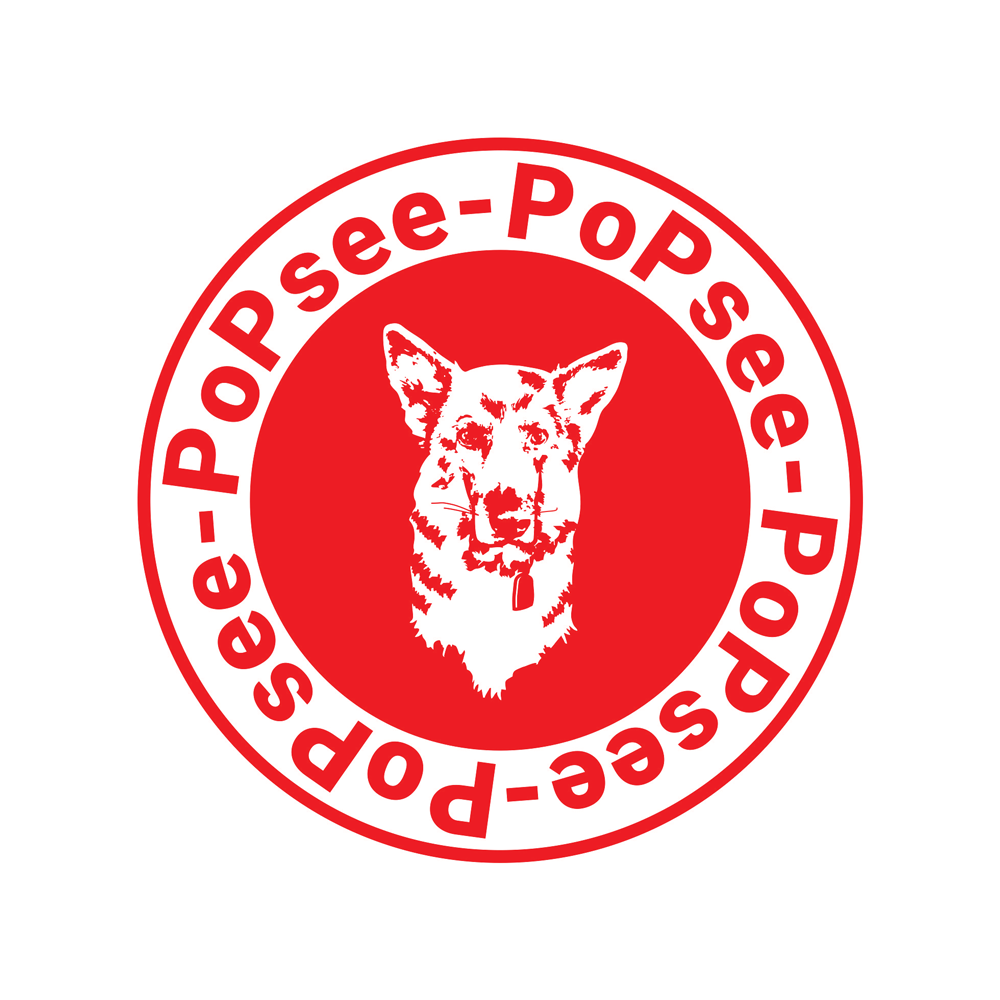 Please share a bit about your journey to becoming an artist. What were some of the critical moments or influences that led you to pursue this path?
PoPsee: My journey is not a straightforward one; I come from a background of being outdoors, full of enjoyment but underlined with lack and, at times, struggle, my parents were hard-working, and my dad was an entrepreneur, although he would never have labelled himself as one, he started his own business which I joined after both of us losing our jobs at the same time in the early '90s. The only subject I liked at school was art. I went onto study art and design for three years at college level. I needed cash so I couldn't take the degree course I was offered. I went on to work on building sites, post rooms and washing up in the kitchens at Chelsea Football Club, all of it I enjoyed and learnt loads from; I always knew there was more in store, so I wasn't ever fixated on any of those jobs being my final landing spot.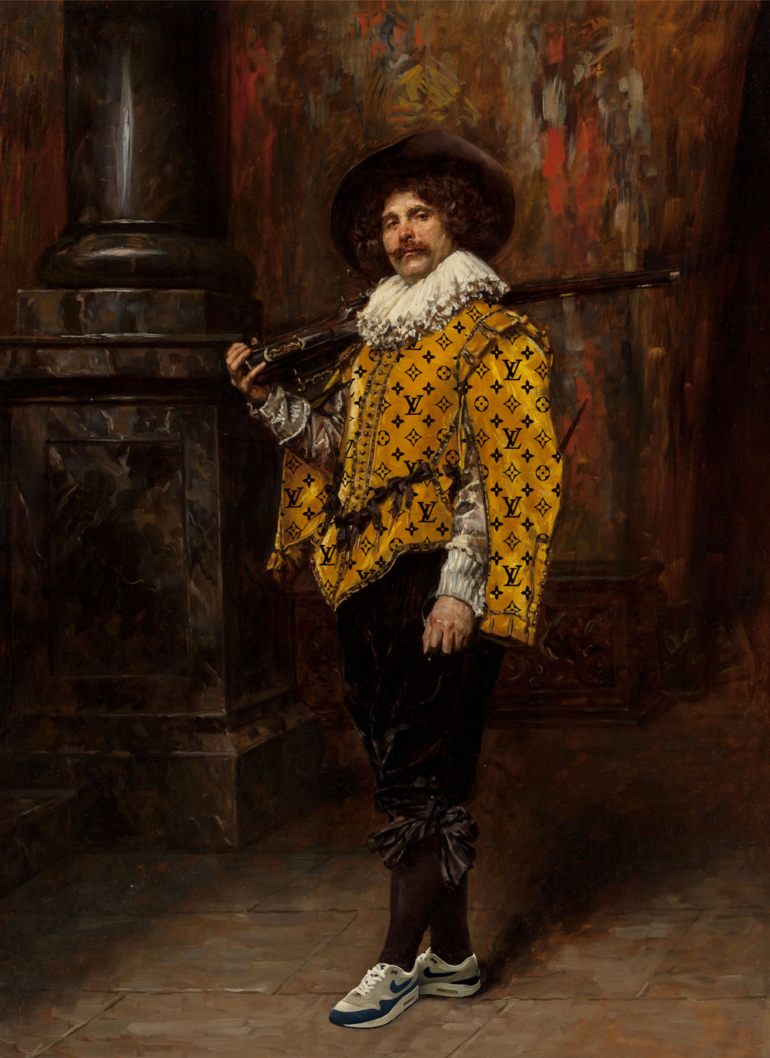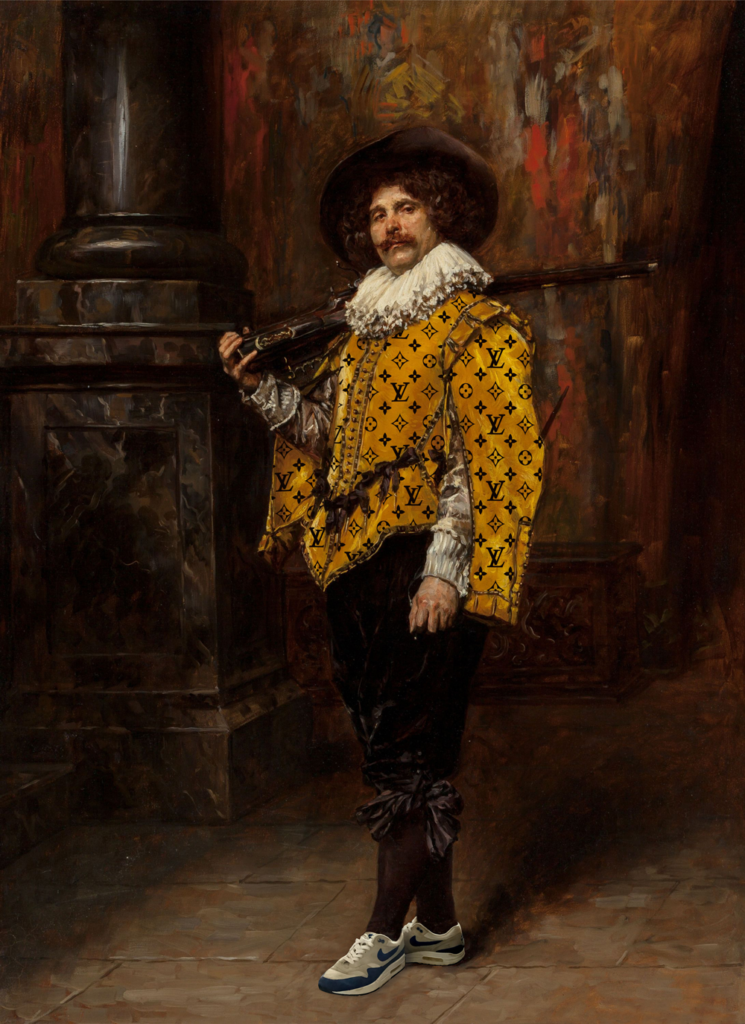 I lost my job at Chelsea, and my dad was made redundant at the same time; we were all living together in a modest house in Seven Kings and had run out of money. I don't ever remember that being stressful because I knew I could always earn money. My dad was the same; he went from working in an office to driving an ice cream van for his friend. Anyway, he had an idea for a supply business in shipping, which we did for the next 20 years, turning what started from a dining room table, a phone and a fax machine into one of the top 50 fastest-growing businesses in the UK, we got it to a point where it was turning over 50m a year, we were awarded the Queen's Award for International Trade and sold it in 2012.
I was at home on a non-compete agreement, ok for money but miserable within myself, very miserable, feeling pretty pointless. I am a creative, and those wheels are turning all the time. I turned my garage into a makeshift studio and just started making things, tables made from resin, cabinets filled with colourful pills, gnomes covered in designer logos, the list went on, from there I spoke to a local gallery owner who came around and had a look and said you know what I think we can sell your art it's good. That was Peter from Artisan Gallery Epping, a super nice guy who gave me the confidence to take it all out of the garage.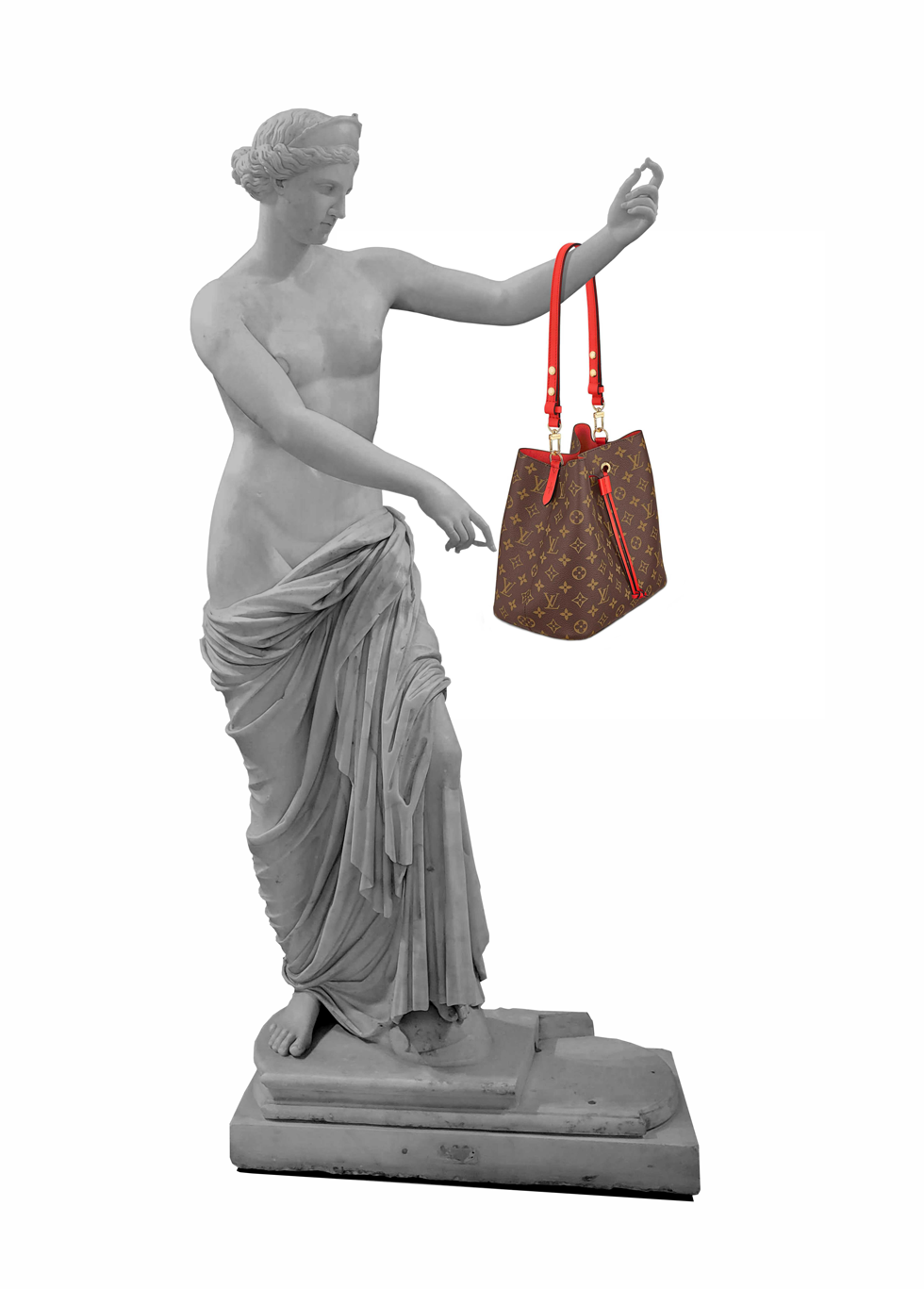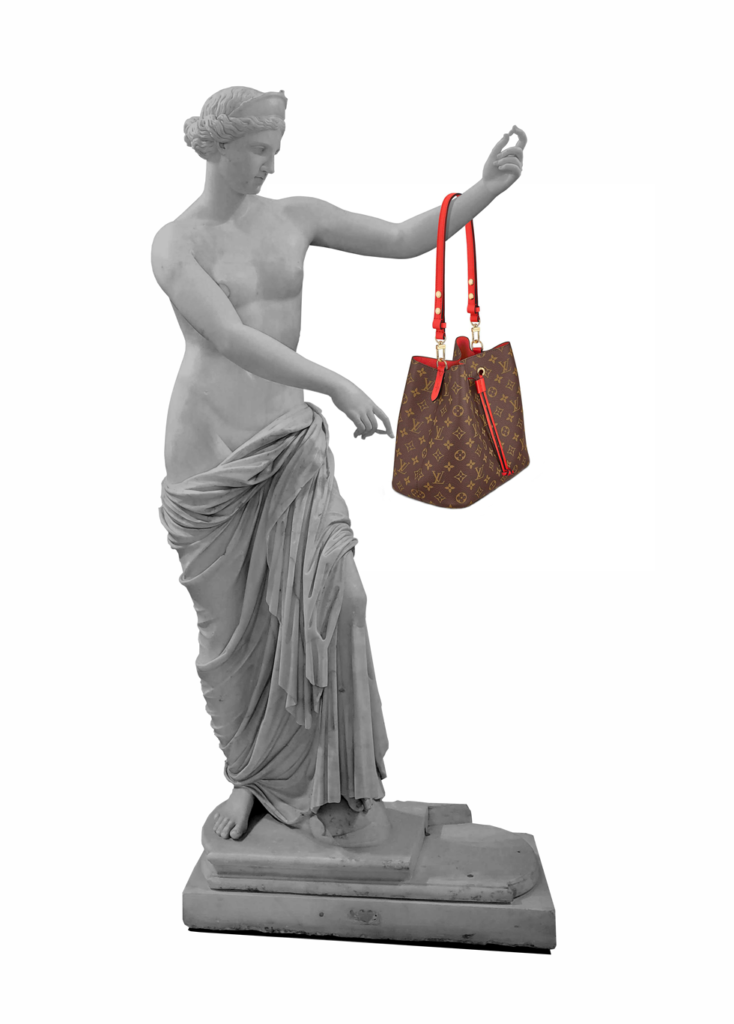 Your practice brings into question the elements that society values, using the powerful contrast of familiar historical instances, pop culture figures, and high-end brands in an ironic and stimulating manner. Can we explore the nature of your practice, the sources of your inspiration, and the themes that pervade your work?
PoPsee: If you look at the world we live in, it's so complex, there's all these different levels of contradiction going on; I like to think in opposites, flipping things on their head. I know what it feels like to be sleeping on the streets, and I also know what it feels like to stay in a 5-star hotel. I question our desire for brands. I think we can be like magpies, attracted to shiny things, to be noticed, to be left alone; it's a fine line between being in Louis Vuitton buying a new 10-grand handbag or sitting outside with a cup and a dog trying to get enough for a cup of coffee and a sandwich. I am talking about how my art can explore all these subjects as well as tongue-in-cheek humour or even a poke at my own insecurities.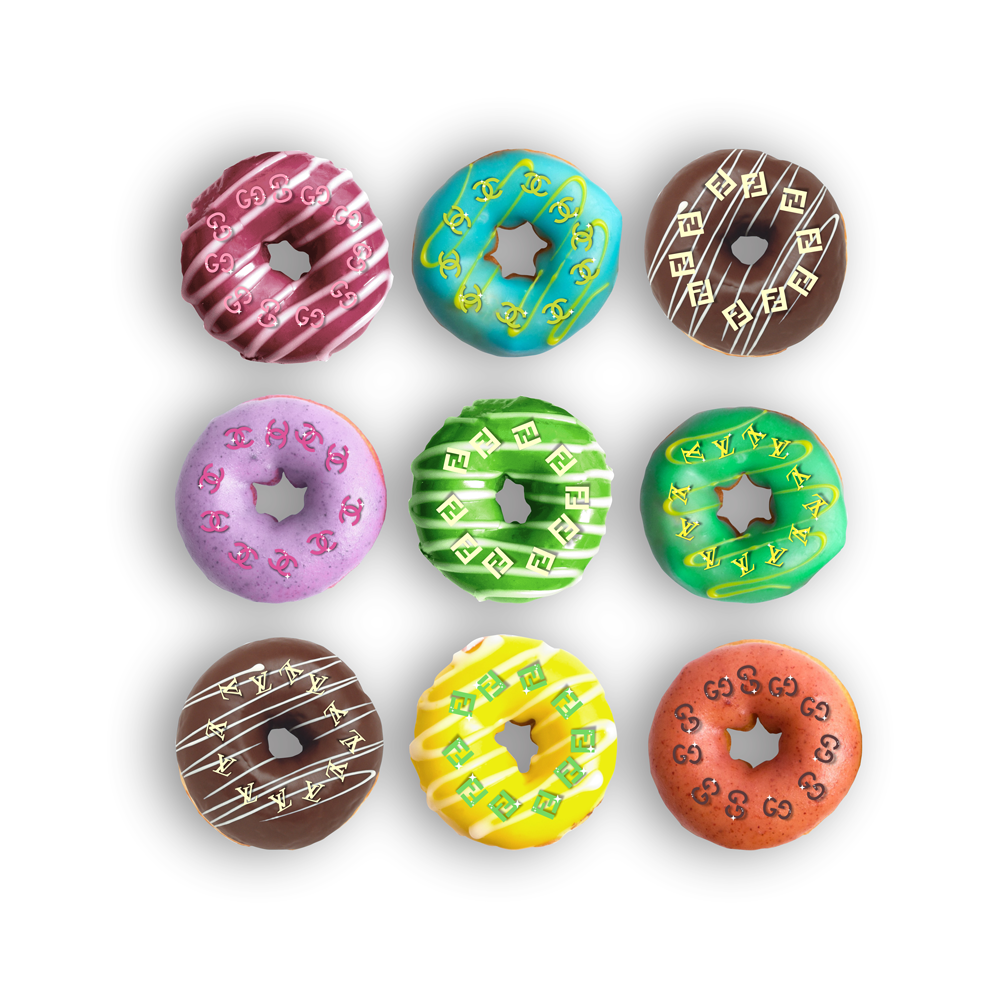 Please guide us through your creative process. How do you choose a subject, and what does the process entail from the idea's conception to the completion of the final piece?
PoPsee: My creative process comes in waves. I have come to know not to stress or push too hard with it; the ideas always come. I need to get myself in the positions and be ready with my notepad, I can see something or listen to a podcast, and we are off, last week one of my neighbours was broken into by three guys wearing balaclavas, so I started thinking, what that image of a balaclava represents, I thought I can make a large balaclava but cover it in flowers and butterflies, it takes the harsh image away and gives the balaclava a whole new meaning. I will know if it works when it's underway or finished; at times, I have these ideas and get going, but the reality can be what on earth was I thinking.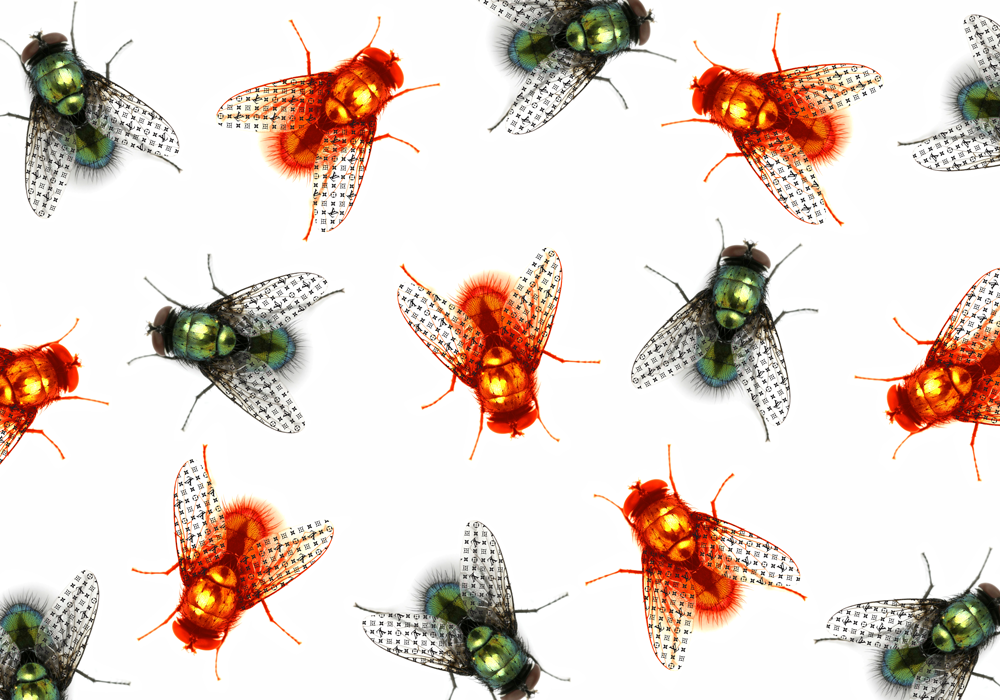 Can you remember an instance where creating art transformed your life or shifted your viewpoint on a specific subject?
PoPsee: I bought a block of clay and just started to make a beehive out of it. It was a little rough looking, but it made me realise that I could be an artist; that one piece shifted my direction totally.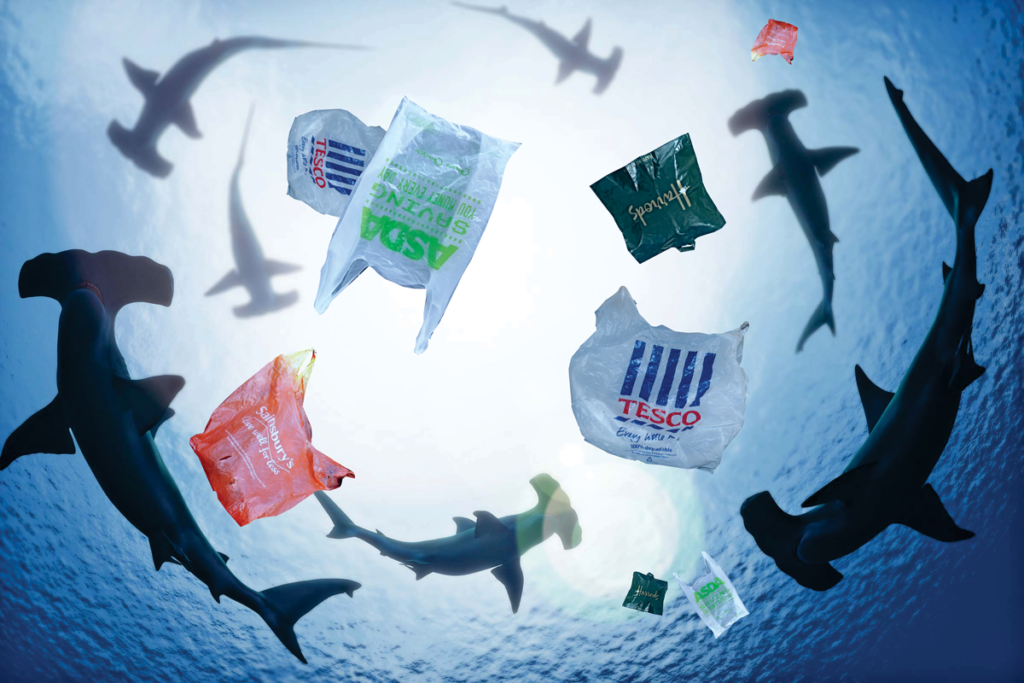 Undoubtedly, the studio bears substantial symbolic importance for an artist, metamorphosing into a haven for creative liberty. Could you reveal three essential items you cannot do without in your studio?
PoPsee: My studio is everywhere; currently, I like to finish paintings on my sofa in my kitchen. I like things going on in the background, saying that it's like I have an addiction to buying spray paint and acrylics; it's like I need every colour shade going. There are three essential items: pencil, pad, and laptop; anything can happen from there.
What's next for PoPsee?
PoPsee: I am looking at an exhibition in October, so that's exciting to be able for everyone to see what I have been putting together for the last couple of years. From there, I would love a strong collaboration with a brand, of course.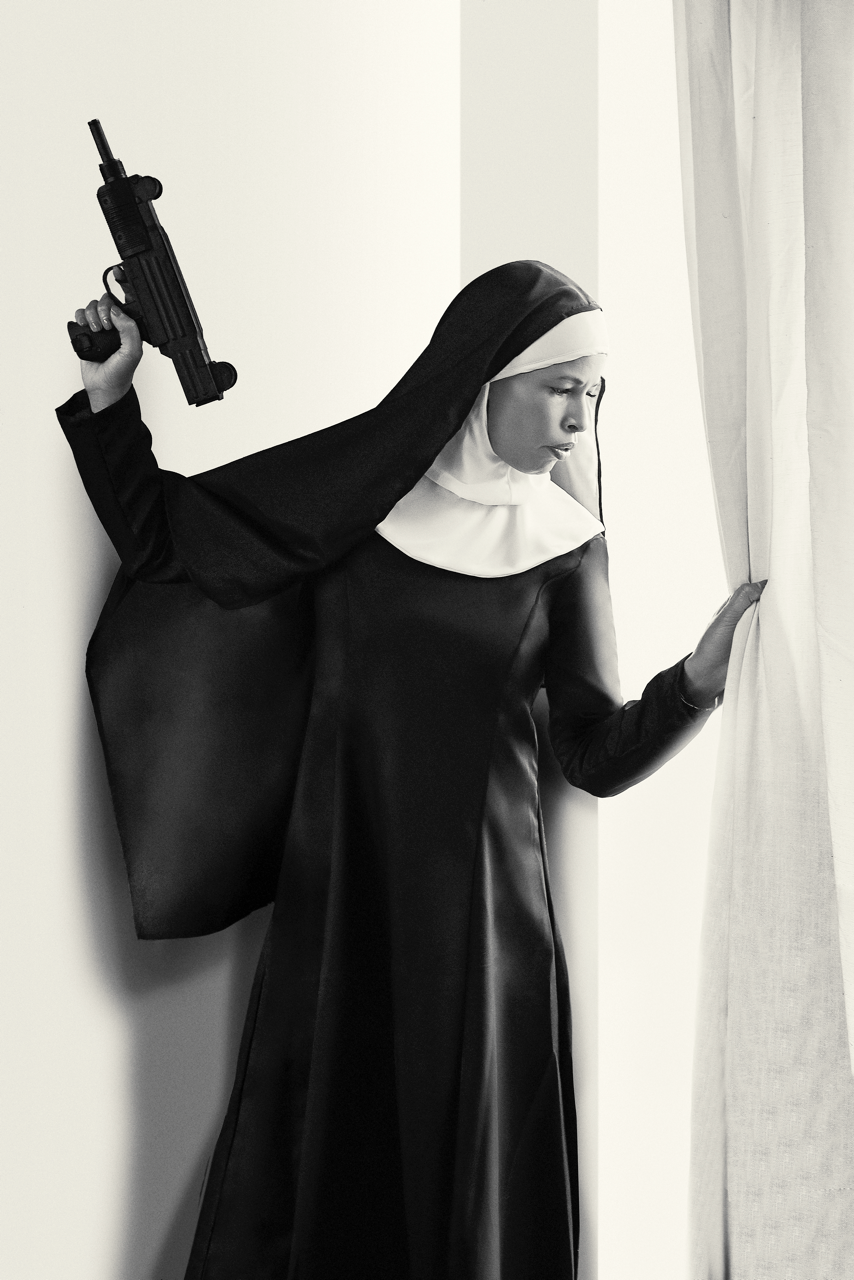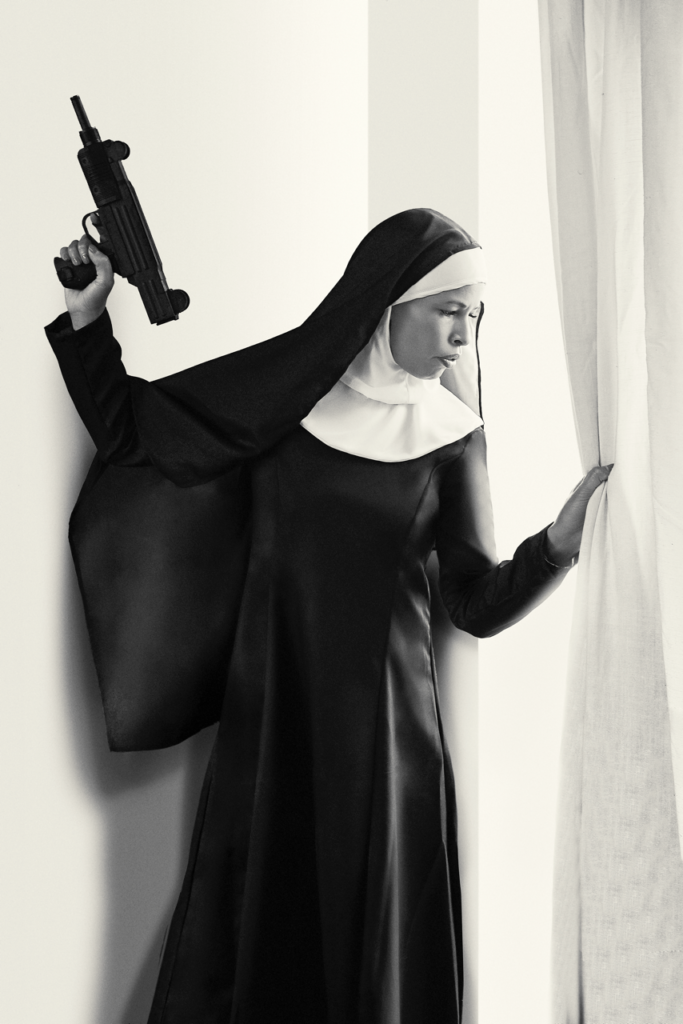 Lastly, what does art mean to you?
PoPsee: Art to me is letting go, it's freedom, expression, it's thought-provoking, sounds a bit airy, but it's true.
©2023 PoPsee