We are glad to welcome renown art curator Mimi Gray to Art Plugged our curator inside the industry season. Gray began her journey at the University of Exter where she graduated with BA in French Language and Literature she then went onto study at the University of the Arts London. Gray is an artistic, creative focus on the power of curation, collaboration and visual research.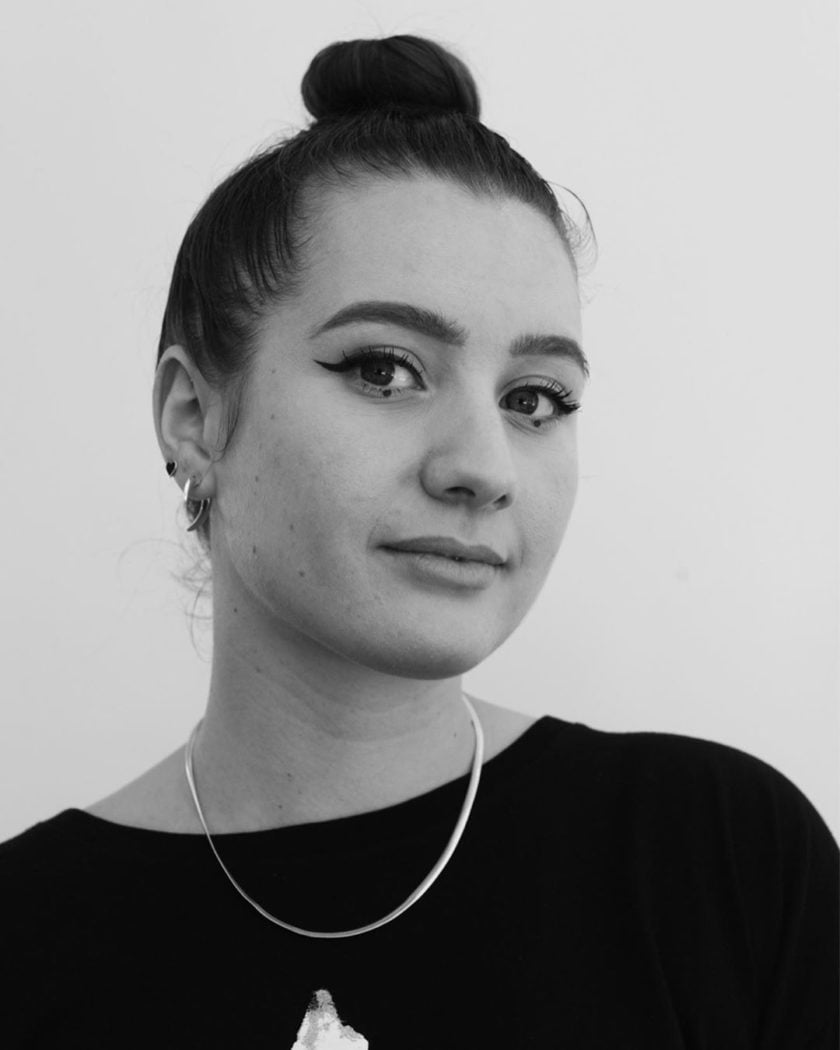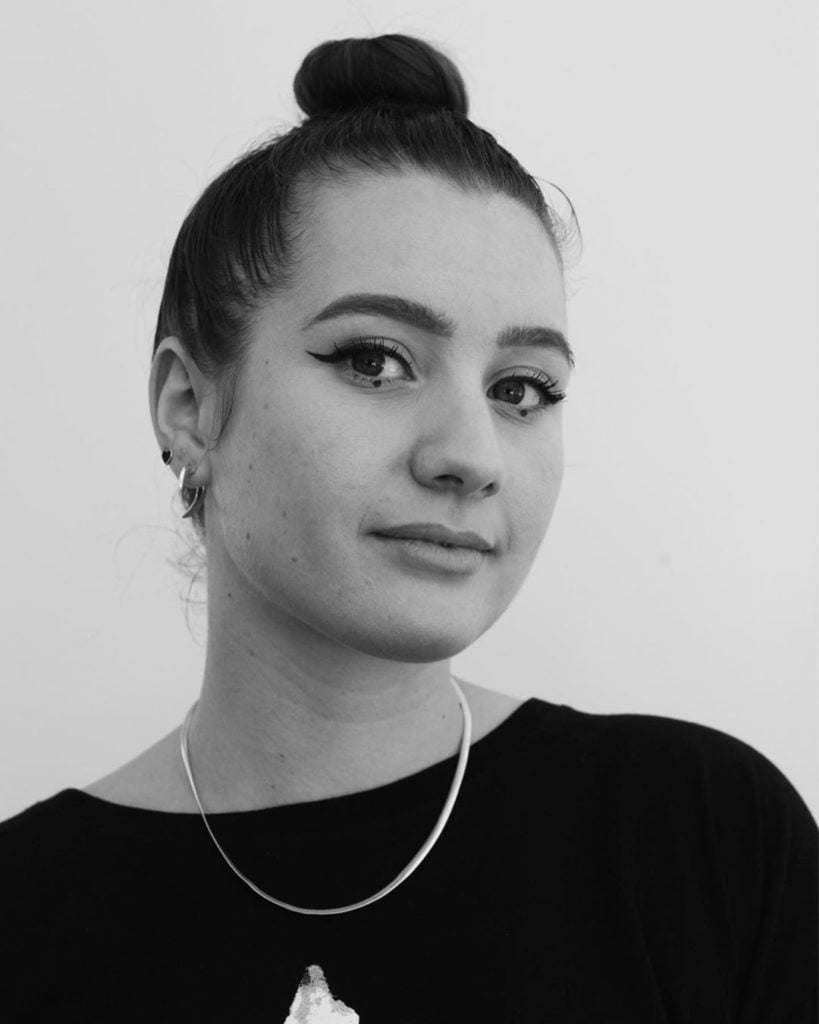 I like to sit down with an artist before an edit of the work is made. Hear their stories, and watch what gets them physically worked up when they are talking about it!

Mimi Gray
Consquently leading to her to the role as the Head of Visual Content of heavyweight Creative Agency M&C Saatchi. She has also judged on panels for Creative Review and D&AD New Blood and speaking on the headline stage at RISE & Cannes Lions festivals 2019.
Gray is profoundly emerged in the creative community, carefully selecting her collaborations hosting her events, writing about art and contemporary photography. Her unique eye for art expression and cooperation has enabled her to work with pioneering artists such as Jess Cochrane and Lauren Baker.
Early this year, Mimi co-founded and launched Visual Diet – a movement that explores the link between imagery and mental health; challenging the way we consume imagery and interact with social media. Gray listed as one of 30 future leaders by Creative Equals in Campaign magazine this year.
Mimi is a curator who is shaping the future of art as we know it. In this Interview will be getting Art Plugged will be getting to know more about Mimi, her creative process, inspiration and more.
Q: First things first, why do you do what you do?
A: I can't help but be endlessly fascinated with imagery. Images are responsible for how we perceive and experience the world; they can shape how we feel. Art is food for the soul. I couldn't live without it.
Q: What is your inspiration?
A: At the moment I am particularly inspired by contemporary photography and sculpture. I take a lot of inspiration from galleries of course. I believe that you should physically stand before art as often as possible. It's so good for your mental health! I recently moved to Amsterdam and there is a great art scene here. Not as big as London's, naturally, but I feel like I am seeing everything with fresh eyes.
I also love reading artist autobiographies. Learning what motivates artists to create such powerful work, in their own words is incredibly inspiring. I particularly recommend reading Marina Abramovic "Walk Through Walls," Patti Smith "Just Kids" and Tracey Emin "Strangeland". Their stories teach us to appreciate the light and the dark: you cannot have one without the other.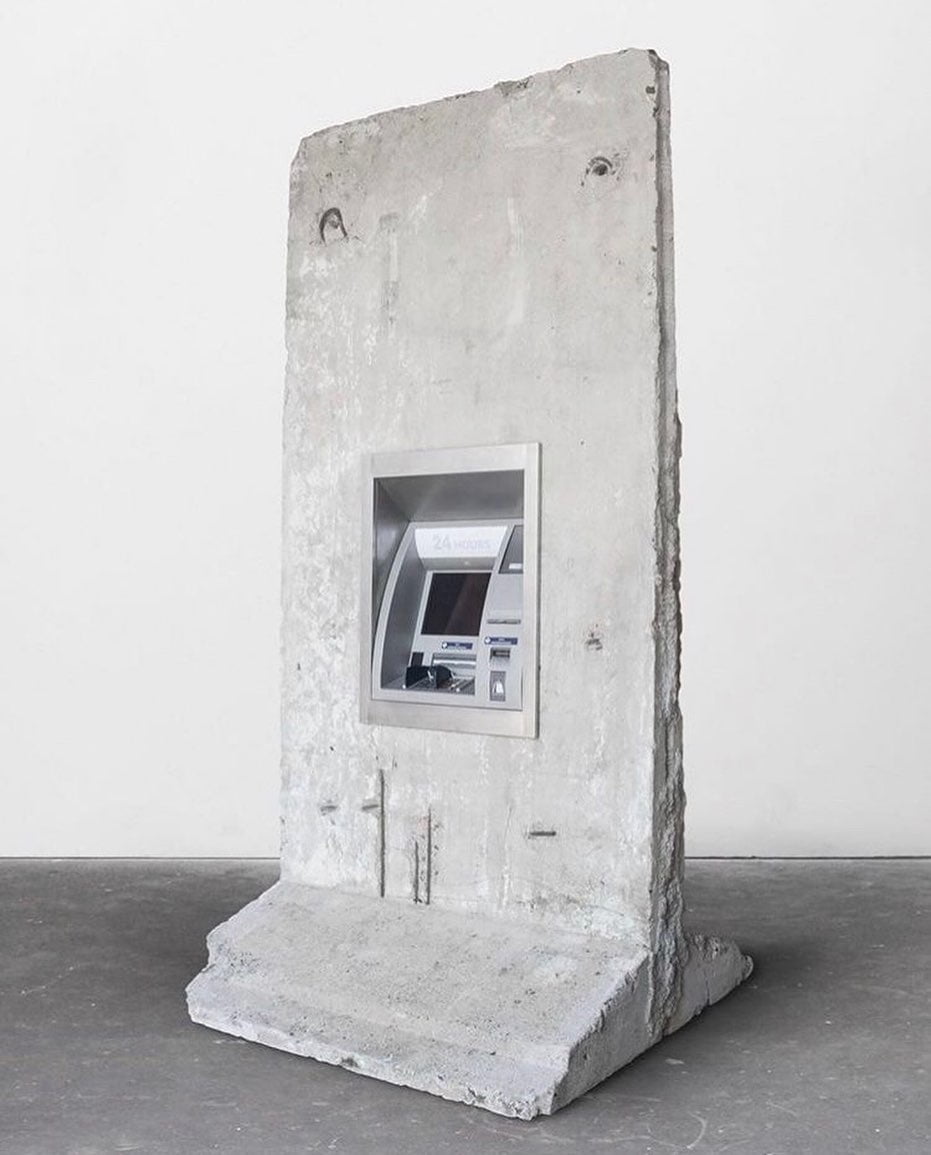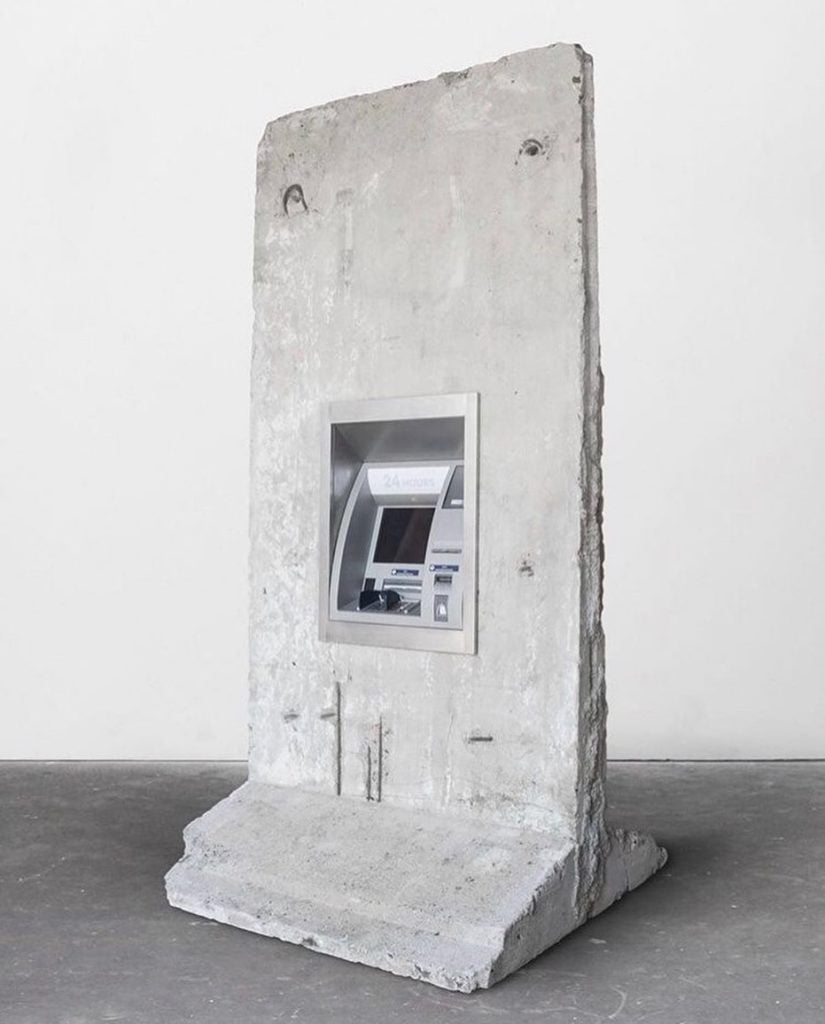 Q: What is your creative process when you're curating for exhibitions?
A: It varies a little show-to-show. Usually, I like to sit down with an artist before an edit of the work is made. Hear their stories, and watch what gets them physically worked up when they are talking about it! That way, you see where the magic is. Once we have made an edit of the work and selected pieces, its about building a story and a narrative that runs through their work. Other times you begin with a theme and find artists with the best 'authority' to portray that particular message.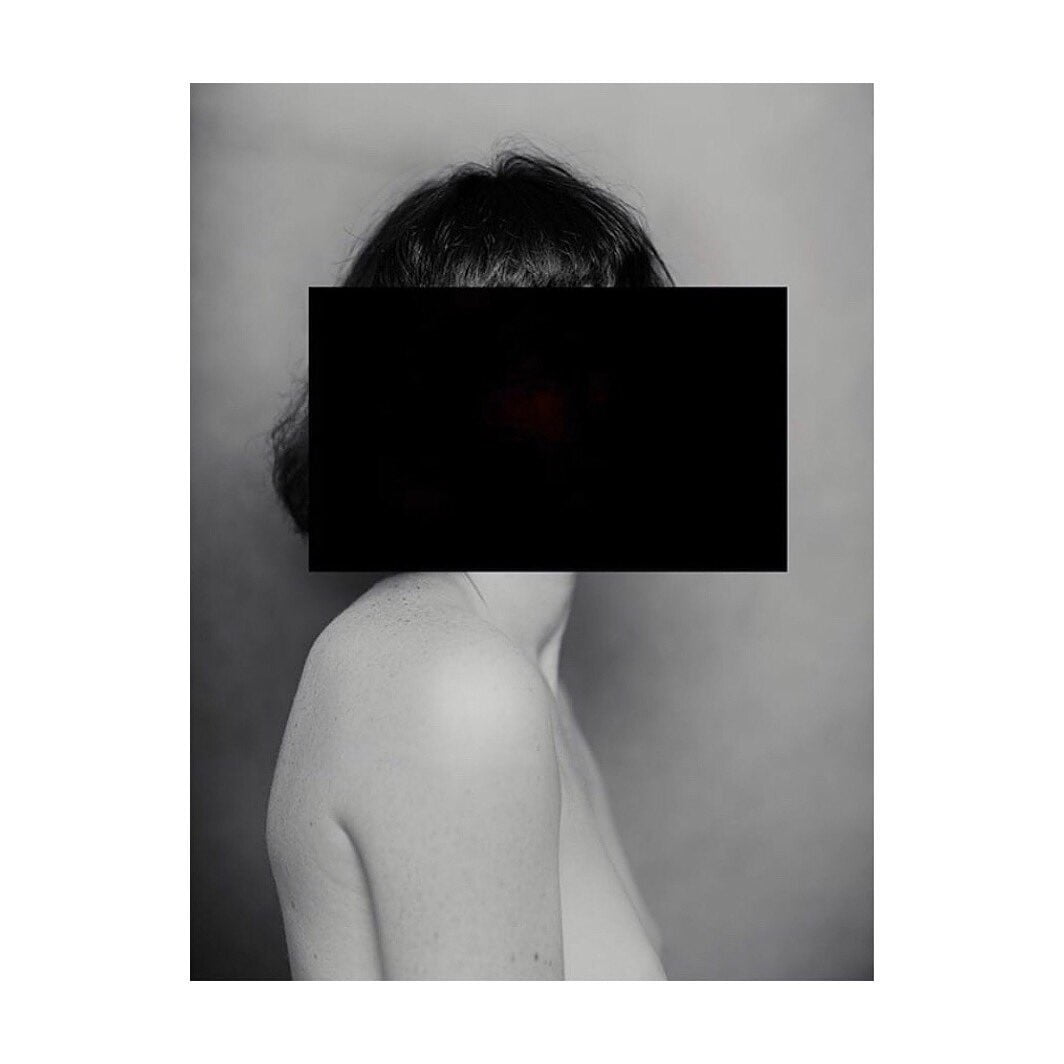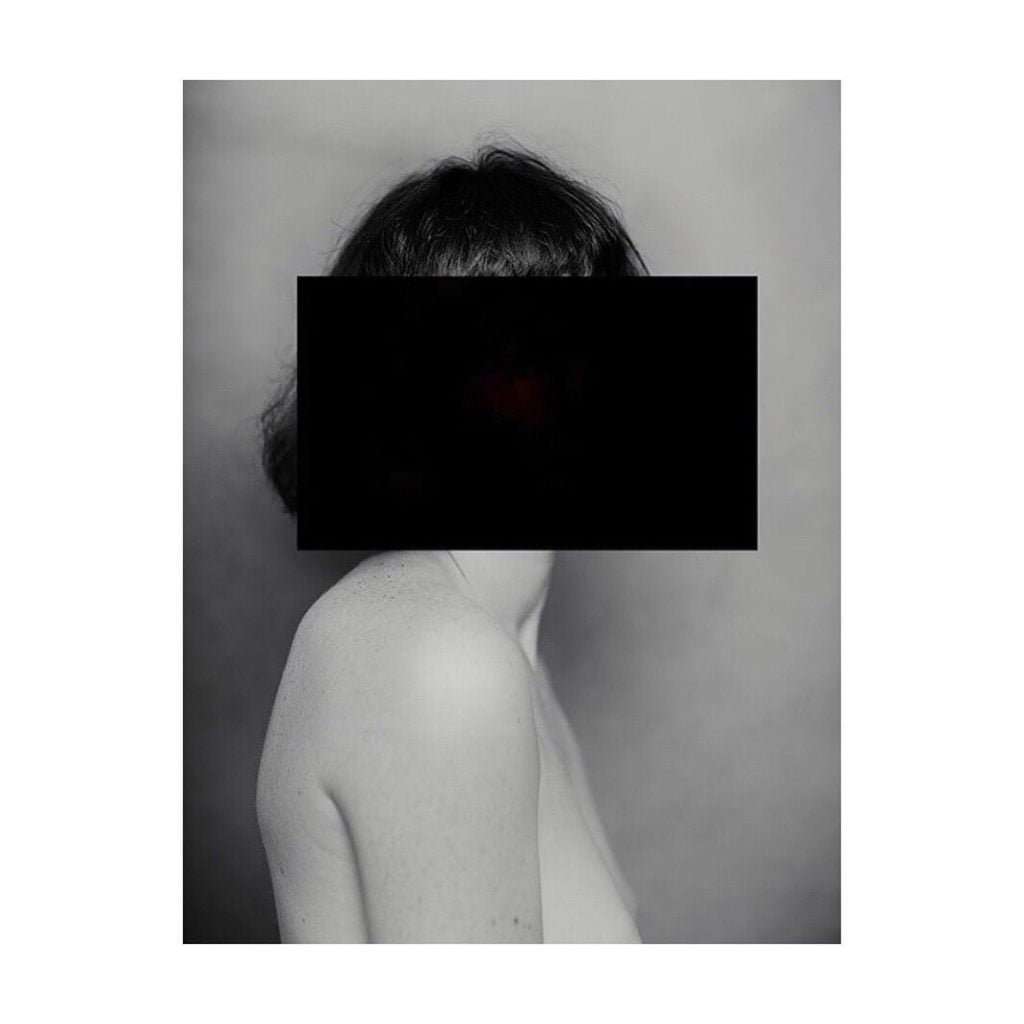 Q: When you're selecting works from artists, what do you look for in an artist?
A: Someone with true vision, who cares about the work; who has a connection to it in a way that no one else does. No one else could tell this particular story, in this way. That's what I meant by referring to 'authority' in my previous answer. I'm also looking to uncover new narratives.
New is the wrong word. Underrepresented; previously unknown or overlooked for one reason or another. Another aspect I look for is someone who is using new media, or traditional media in a new way. Artists are so much less bound by one medium today, which its very exciting to see.
Q: What strength or weakness do you look for when you're choosing a venue for an exhibition?
A: One that reflects the work, or else enhances it in some way. Mostly though, I don't have the luxury of choice. If the work is created in response to the location, then you have something special. All elements are in harmony with each other.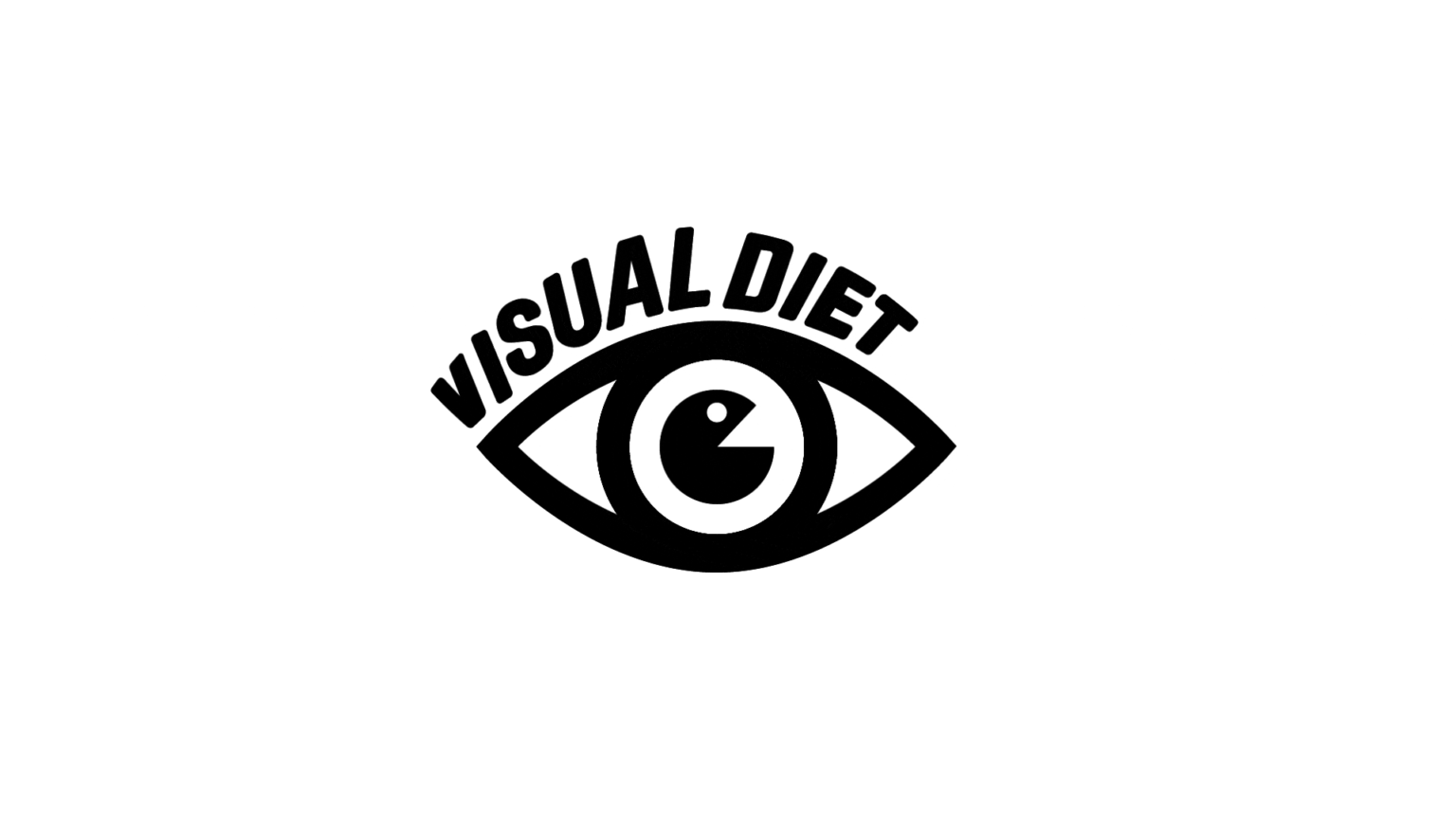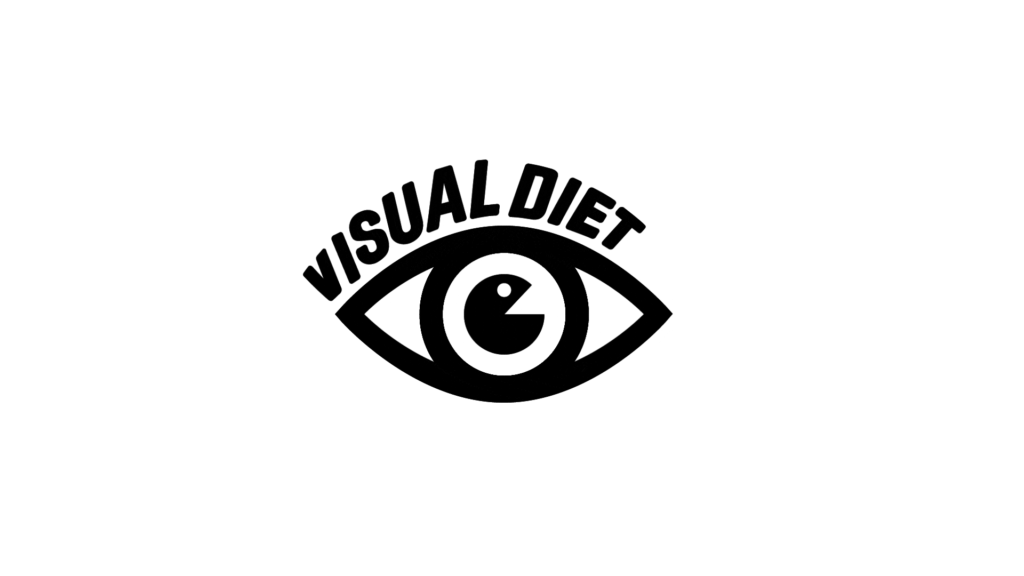 Q: The display of artwork is essential to an exhibition experience; how do you decide on where each work should be placed for the best experience for the viewer?
A: When curating work, placement and framing is crucial. Why a certain piece sits in a particular way, in a certain frame, or without one. Why the other works surround it and how each room is built in conversation with the next. The order and curation of an exhibition or portfolio is equally as important as the individual works that compose it. For example, I recently worked on an exhibition with visual artist Jess Cochrane alongside the work of Francis Bacon.* Bacon requested that his works always sit behind highly reflective glass, so that viewer was forced to confront their own reflection as part of that painting. This brings another level of meaning to the work.
We could take Rothko as another example, who wrote precise instructions for how his work should be presented; low hanging, in a closed space and without framing. In this way, the works are all-consuming; immersive and meditative. You could argue that this set of instructions constitutes framing – in a way the entire room becomes the frame for his works. * Study of a Woman Talking to Herself, Rhodes Contemporary gallery, until 7th December 2019.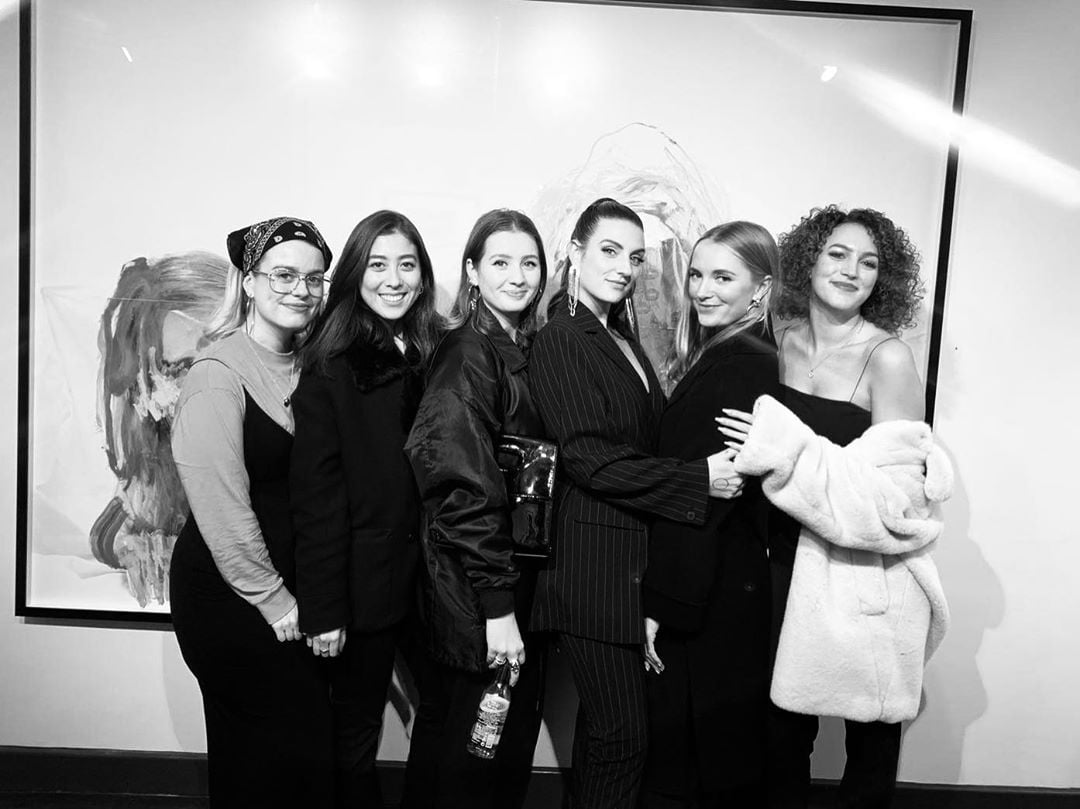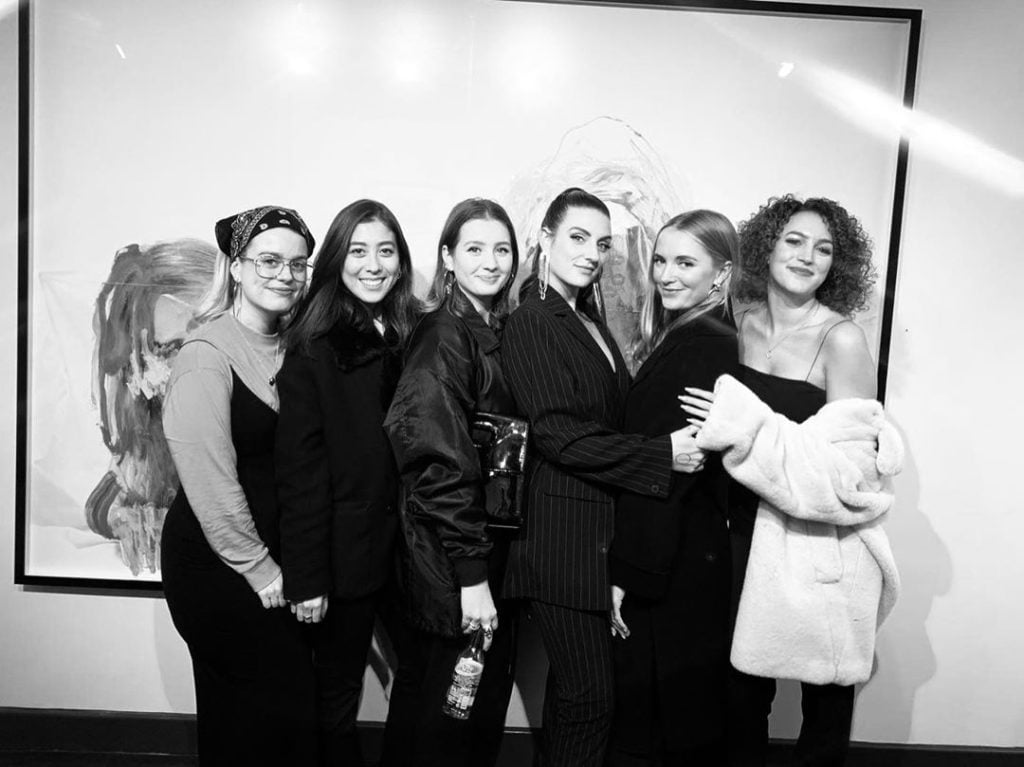 Q: What situations might occur that would cause you to rethink an exhibition?
A: I suppose sensitivity in relation to current events could make an exhibition inappropriate, at a certain time. Aside from that, I only want to work with trusted talent, so of course, if an artist did something morally or ethically wrong, then I won't work with them. Simple as that. This is something that I have experienced before and I was forced to remove an artist from a group exhibition.
Q: What would you say is an integral part to the work of an art curator?
A: Reading and research. Dialogue with contemporary artists. Knowing who is out there and keeping up to date with current events is as integral as having a knowledge of art history, artistic movements and references. It's also a very physical job; installations can be very arduous, physically exhausting and time-consuming.
Q: What do you find valuable about preserving history?
A: In "Wonderful Things," the recent Tim Walker exhibition at the V&A, London, guardianship was a central theme. When I saw Walker speak about the work, he spoke with such admiration of the curators preserving ancient stories and artefacts (some as fragile as a moth's wing or a crown made out of fish scales). He praised the museum curators as 'guardians of the past.' I thought that was a really lovely way of putting it. We learn so much from history and the way things were and we have museum curators and historians to thank for that knowledge. I don't think you can truly appreciate beauty in the present without reference to, or acknowledgement of the past.
Q: What do you think is the primary challenge facing exhibitions today?
A: A lack of diverse representation, which is systematic throughout the art industry. A lack of female and BAME voices making it to exhibition level in prominent galleries (both artists and curators). A lack of funding to help those coming up through the ranks, who were not born into privilege. Cuts to arts funding in general. I could go on…
Q: What do you believe are the most effective ways of marketing exhibitions?
A: PR; decent, well-timed write-ups, inviting the right mix of people to opening night, influencer marketing when it's done in a positive way, by which I mean with genuine influencers (visual role-models) collaborating and honest intent. I am still a real fan of wheatpasting and street posters. Whilst it can be hard to judge its efficacy, it feels authentic and off-sets some of the grotesque outdoor advertising in public spaces.
Q: In your opinion, where do you see the future of art curation in 10 years?
A: I think in 10 years time, we will see AR technology leading to more user-participation as per the TeamLab "Borderless" exhibition at the MORI Building in Tokyo, where audience drawings integrate with the installation created by the digital artists. Their participation physically shapes the exhibition, causing it to evolve from the artists own creation into a shared vision.
I believe that curation becomes ever-more important in a world saturated by high-quantity, low-quality imagery. It can be difficult to edit and make sense of all the imagery out there, but it is our job to do so, to cut-through the visual clutter. I sometimes dread to think what our visual landscape will look like in 10 years, but I know that art will always be the antidote to poor visual diets.
Q: Do you have any advice for curators starting and don't know where to begin?
A: Make space for yourself and own it. When I started out, I took-over one wall at the advertising agency where I worked at the time, removed the fly-away papers tenuously tacked up with an assortment of mis-matching pins and white tack, and claimed it as exhibition space. Don't ask permission; it's much harder to attain than forgiveness (valuable advice that has served me well). Pick out themes that move you; research them well and have a style. Stand for something!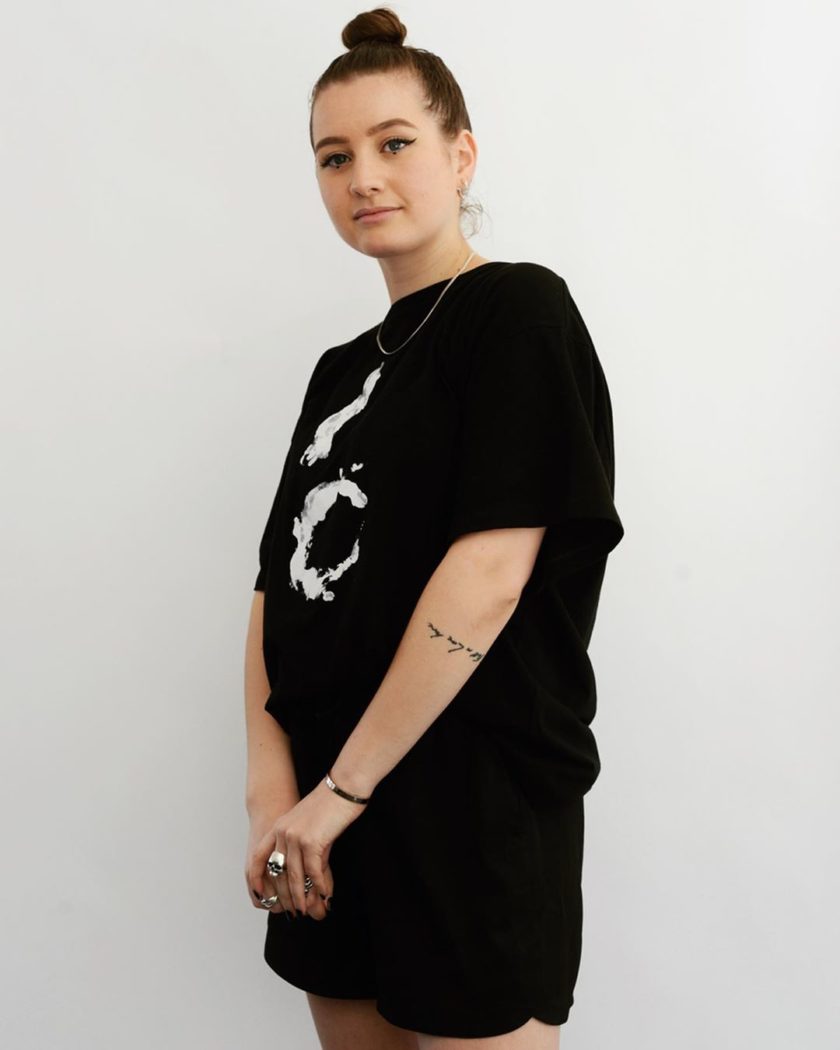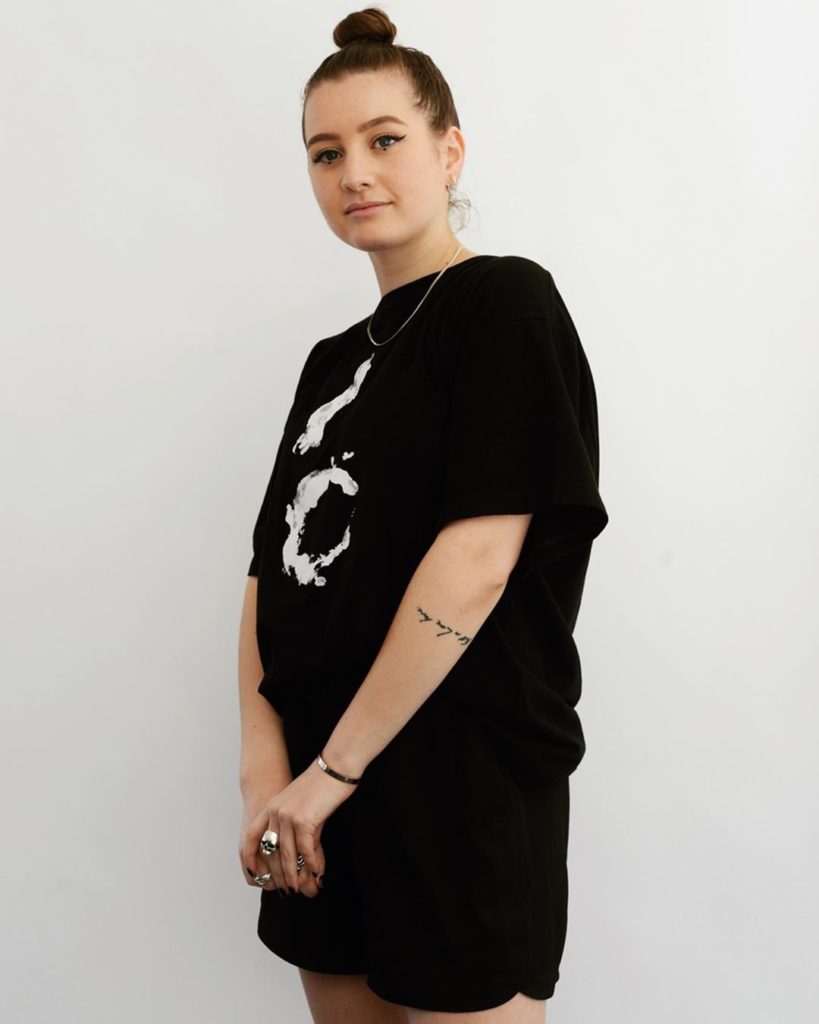 Q: Is there anything that worries you about how social media is affecting the promotion of artists, exhibitions and museums
A: Interestingly, I was discussing this recently with a colleague. So much of the marketing and PR for shows these days is done on Instagram. This can be problematic when the work features the female nude as it must be censored, if not then it will be censored for you! It's a relatively new obstacle to selling art and marketing shows that didn't exist before. Many female artists I know are also being shadow-banned for non-compliance with these rules, which inhibits their ability to promote their art on these channels.
This was Mimi Gray for Art Plugged, curators inside the industry you can keep updated with her latest works and upcoming projects by following her on Instagram or heading over to her website.
https://www.instagram.com/mimigray.jpg/
©2019 Mimi Gray