Early October is packed with art fairs. Frieze, held annually in Regents Park is both the most famous, and the biggest: big names, big price-tags, big venue. It is this super-sized, art-on-steroids feel that left me cold. Frieze London sees 165 galleries in 12-plus rows, A1 to H33. Don't get me wrong: the art is lovely. It's simply too much.
Each piece on show deserved to be admired at length, without the visual-whitenoise of the 1,000 other works within a 100m radius. It's information-overload. I feel particularly sorry for Gallery Livia Benavides in space H33 – the last destination in a route through Frieze London.
I have the utmost respect for those diligent art-lovers who made their way staunchly through the fair in its entirety. The unrelenting massiveness of Frieze London is a challenge: do I look closely at each work offered to me and give up the ghost mid-aisle, perspiring with concentration, or do I jog through, hoping something catches my eye? I admitted defeat somewhere around Row C.
I had just moved to London like an arty Dick Whittington, humanities degree in hand, seeking connections and opportunities in the capital. Frieze was the second Art Fair I had ever attended, and I arrived full of hope that I would get to chat with some of the people in charge of the contemporary art market. It turns out no gallery exhibiting at Frieze needs to be networking with unemployed graduates. Perhaps a personal bias, but Frieze felt inhospitable.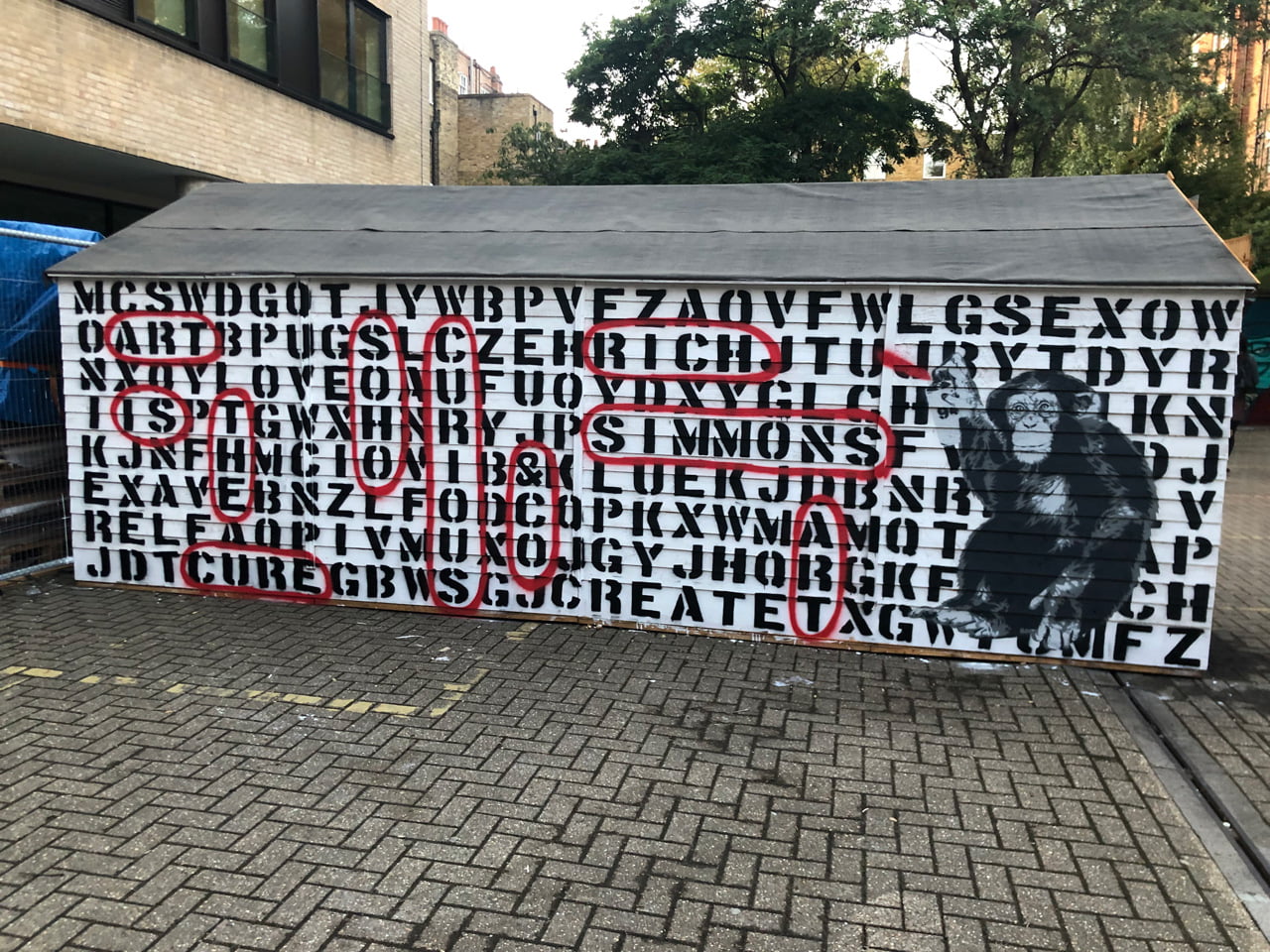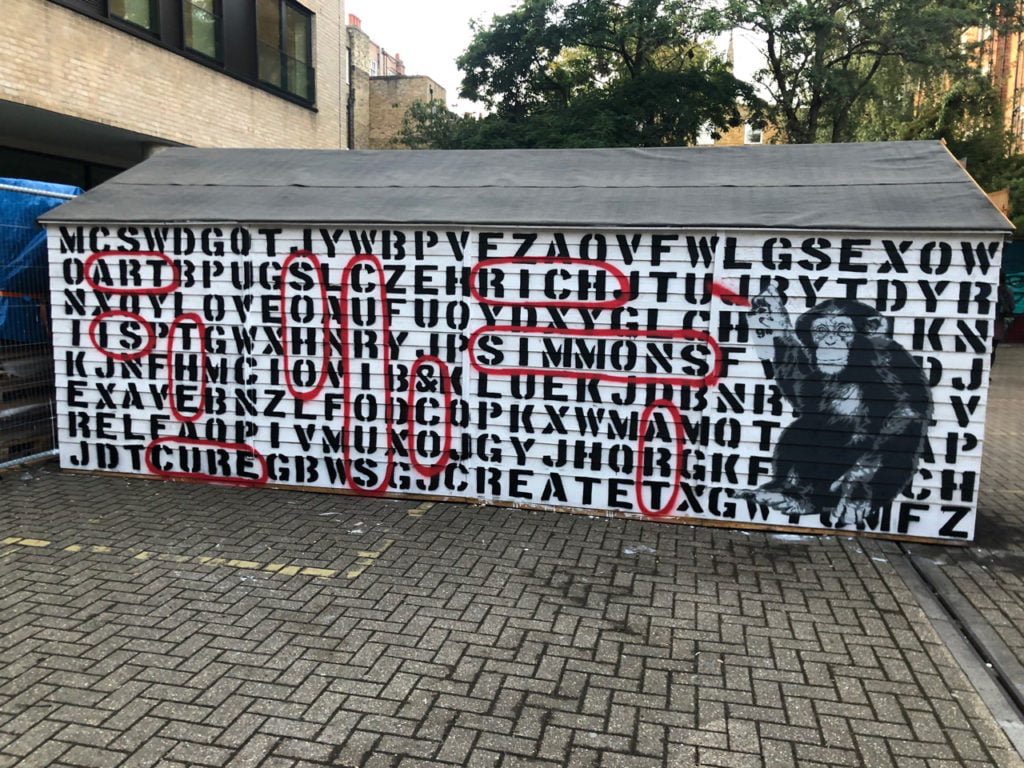 It was oh-too reminiscent of the commercial galleries I had interned in; the event was so financially-focussed I may as well have been looking around a bank, but this time the money had been moulded into abstract paintings for millionaires' drawing rooms.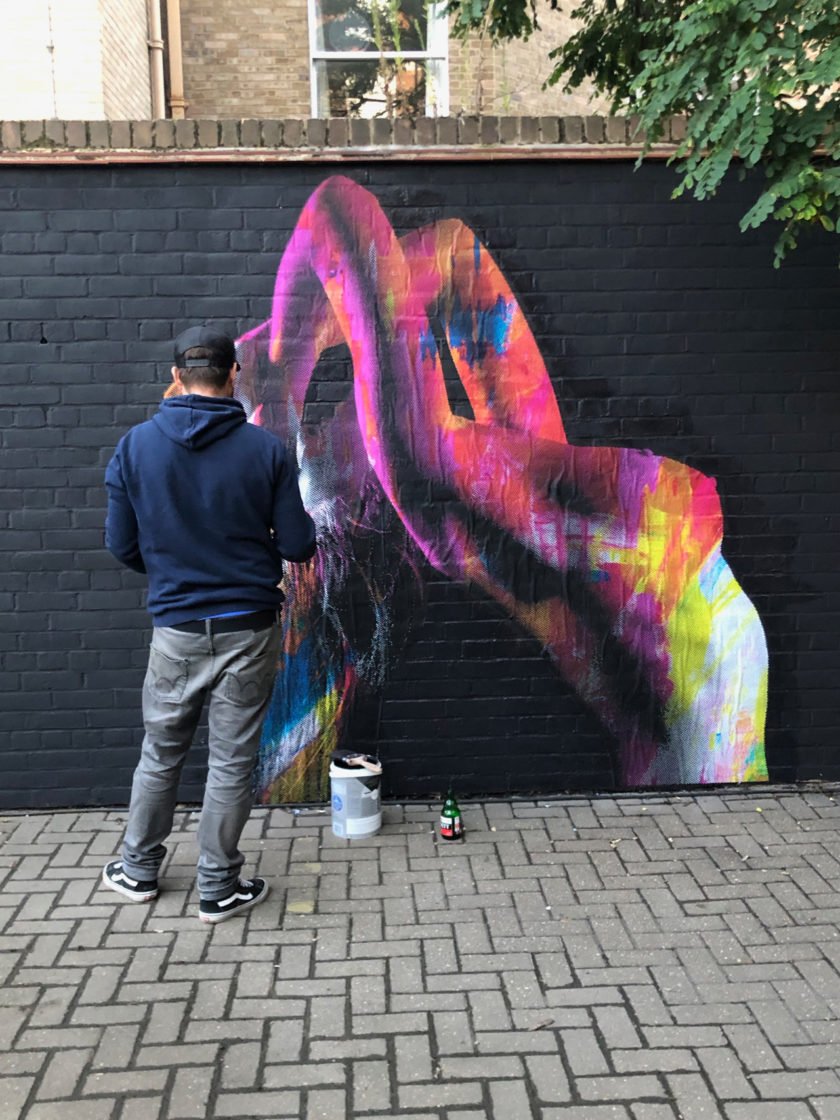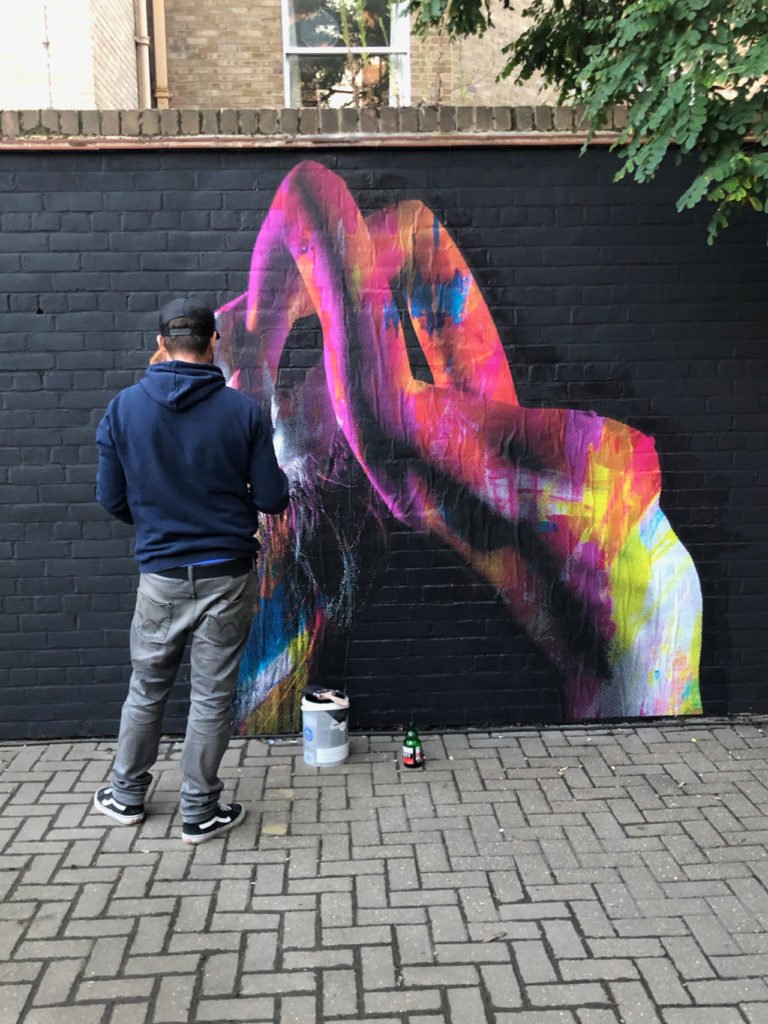 What I longed for in Frieze was what I had found in my first Art Fair experience: Moniker. Moniker International Art Fair, held at the Chelsea Sorting Office, was celebrating its 10th anniversary. The fair took over the whole of the space: new street art murals inside and out, and many of the booths installed with immersive microcosms (a particular favourite was Nomad Clan's "Fade to Black", a dystopian dinner party taking place under the words "F*ck the Tories"). Moniker was not pretending to be a white cube space, pristine and untouchable like Frieze London attempted.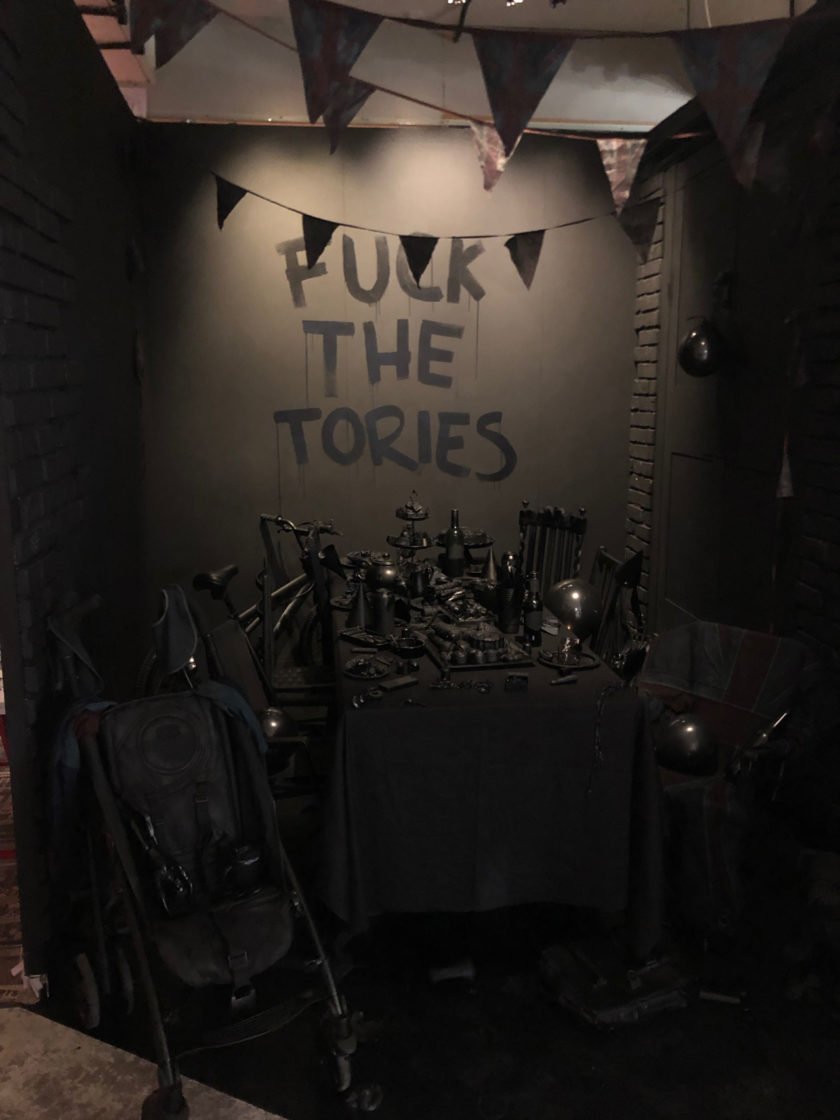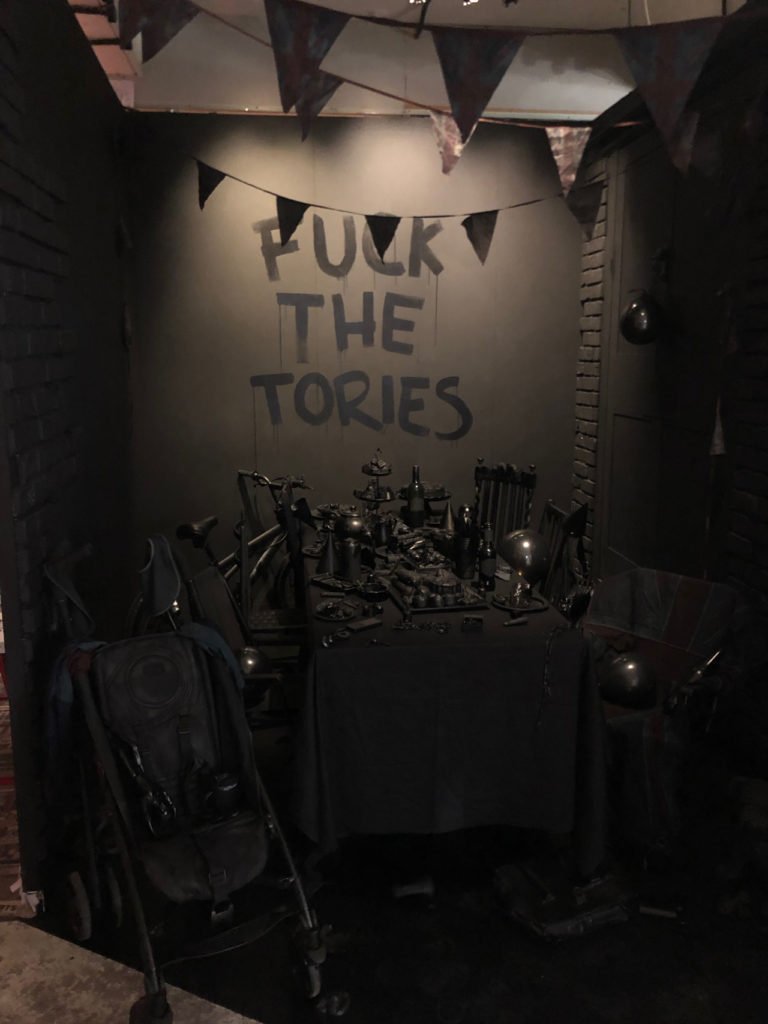 The space burst with colour and sound. Moniker was filled with artists representing their own work and friendly gallerists presenting artworks from their rostas. Its considerably smaller-scale operation made Moniker warm and exciting and made me feel like I was burrowing my way into the art world like a networking mole. This artist-led, art-focussed fair filled me with joy and determination to work with people for whom art truly matters in more than a monetary sense.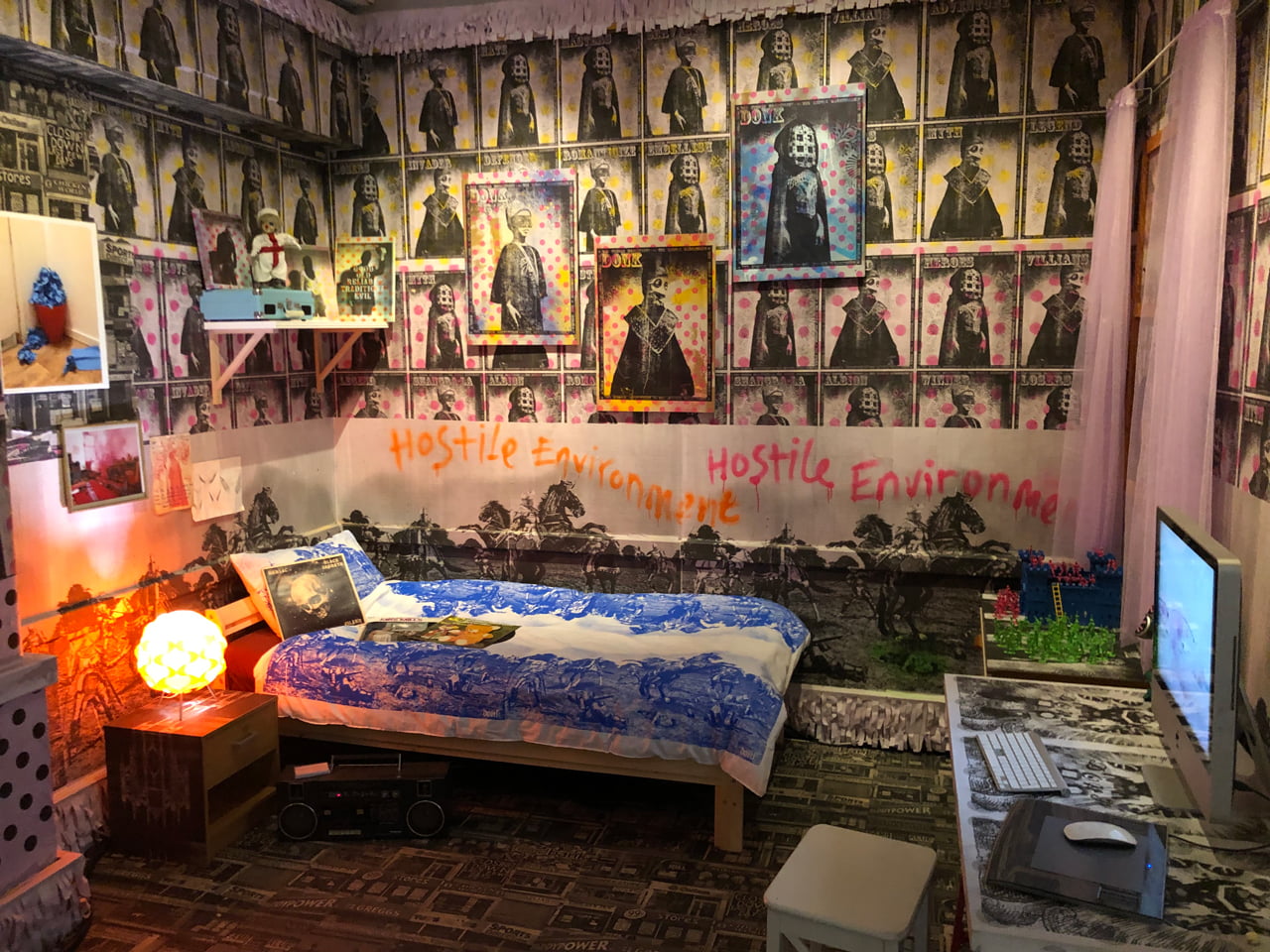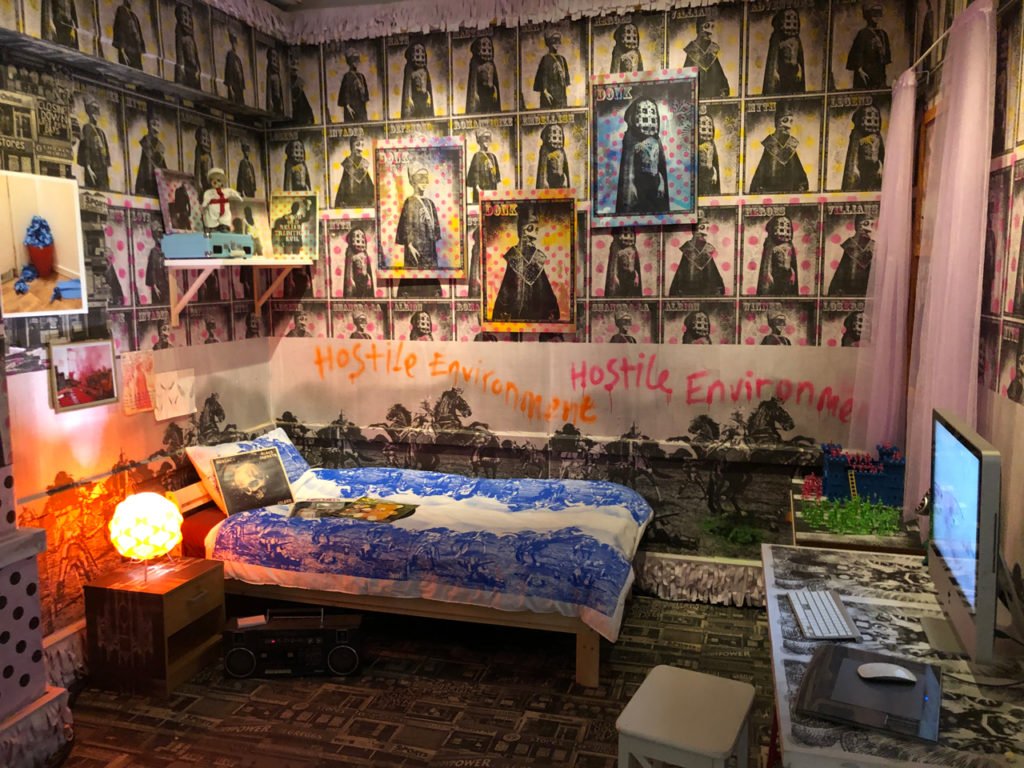 The following three fairs I visited did the same: Roys Art Fair, The Other Art Fair, and The Affordable Art Fair all welcomed their visitors with open arms and brought them up close to makers and their work. Long live these fairs founded upon access, art's social power, and meritocracy.
©2019 Len Gordon