With Euan Roberts' work we get an insight into his animal's private life. I always feel like I'm interrupting them as they get on with their business. The animals are often engaging with "human" objects: a monkey smashing an iPhone with a rock, a crab with a fag in either claw, a bear in a hat having a swim with cocktail in hand. His art is funny and lovely and at times surprisingly poignant.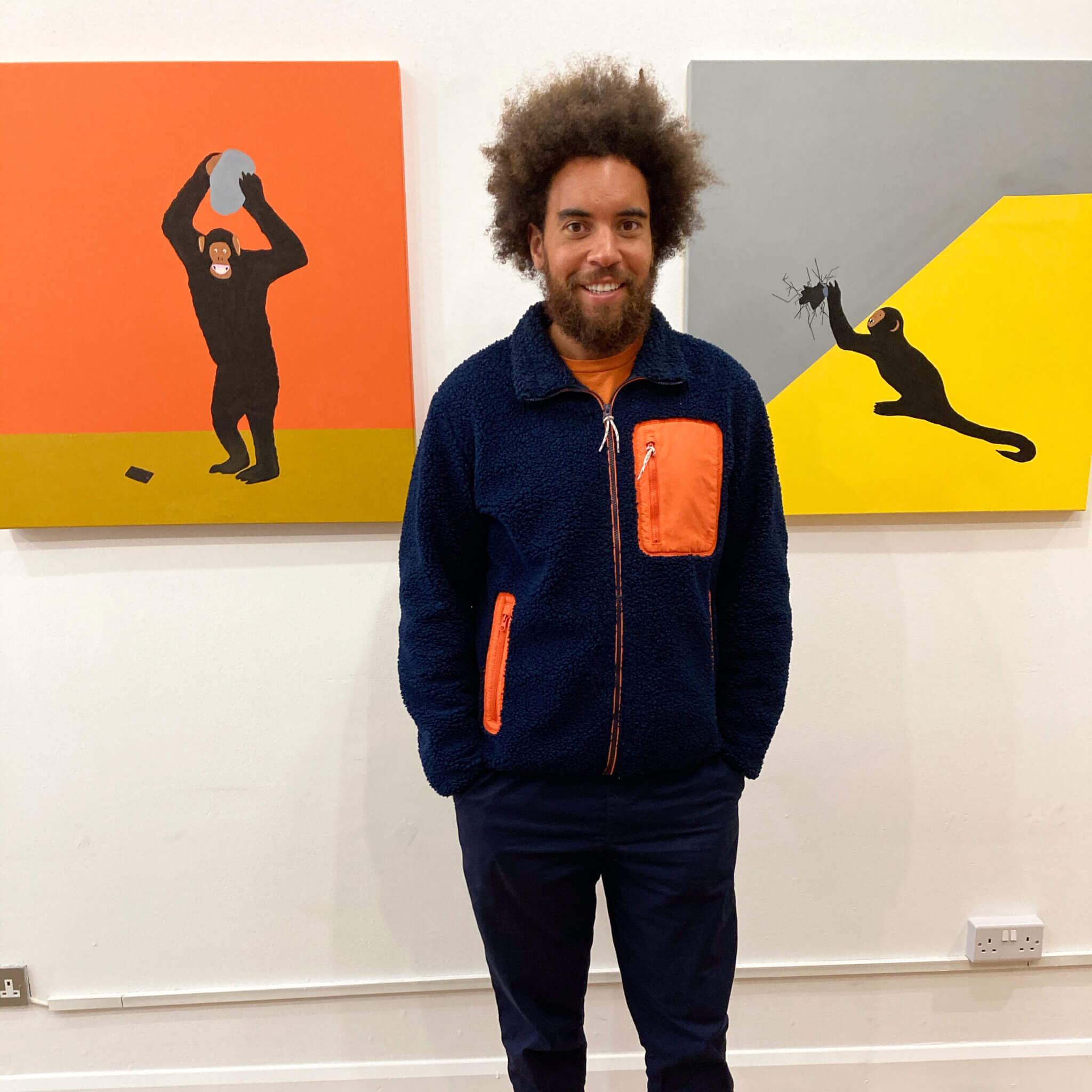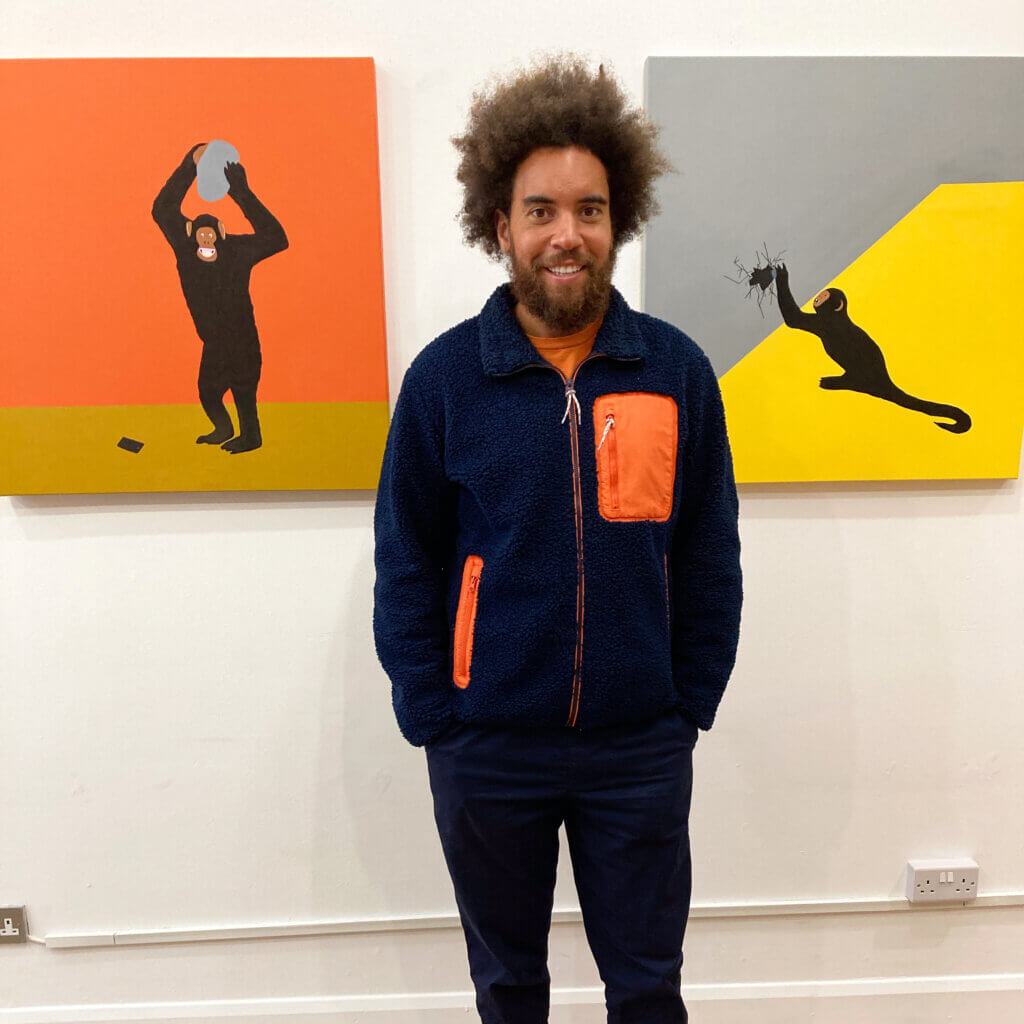 I think I allowed myself to make paintings that I enjoyed making at some point and just had fun with it. Colour came naturally.

Euan Roberts
We spoke to Euan about his arts background (his history as an illustrator comes as little surprise given his mastery of attention-grabbing colour and composition) as well as the inspirations behind his works: the sea and greyhounds.
Q: First thing's first, introduce yourself! What do you make, how do you work?
A: I'm Euan, an artist based in Hastings. I make paintings, drawings, prints, clothing and films.
Q: What would you say your artistic background is? How long have you been working and how did you land on your signature style?
A: My first proper piece of art was a drawing I did on the underside of my parents table as a child, probably very young, like toddler age. I've always been interested in art and gravitated towards it during education, which ended with me studying illustration in Manchester. I never really liked illustration that much and being told what creative decisions to make, so that career pathway didn't really work out. I got a few commissions when I graduated like drawing banker pigs for something about Greek economy and didn't really enjoy it.
My style changed a lot. It was all detail and black and white back then. I think I allowed myself to make paintings that I enjoyed making at some point and just had fun with it. Colour came naturally. I want people to see the joy I feel in making, when they view the paintings. No one ever seeks out illustrations, it just falls in their lap, so the ego-drive pursuit of painting and exhibitions fed my needs more.
Q: Are there key themes in your work?
A: Humans and their absence. The earth. The environment. Animals. Humour. Joy. Sadness. Life. Death.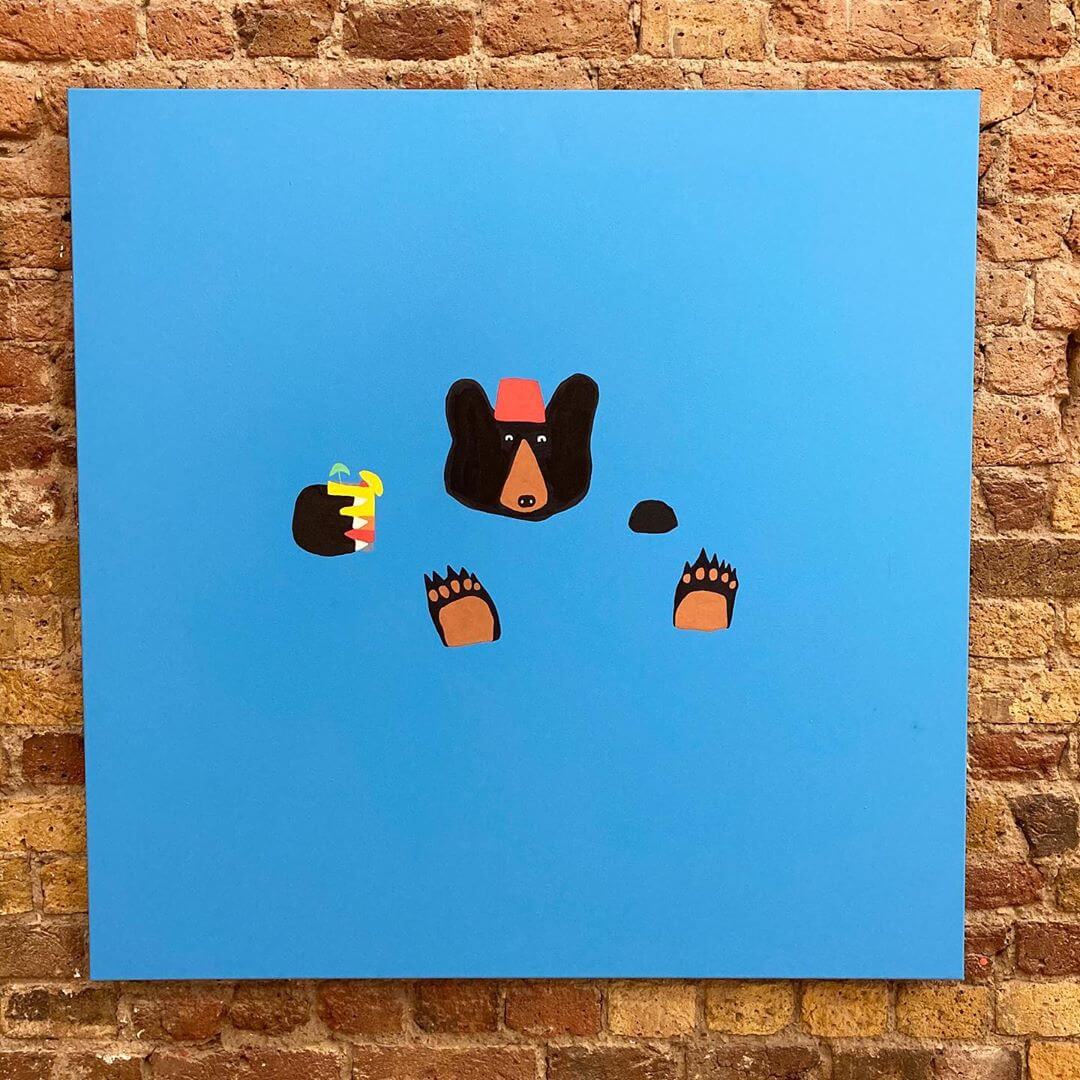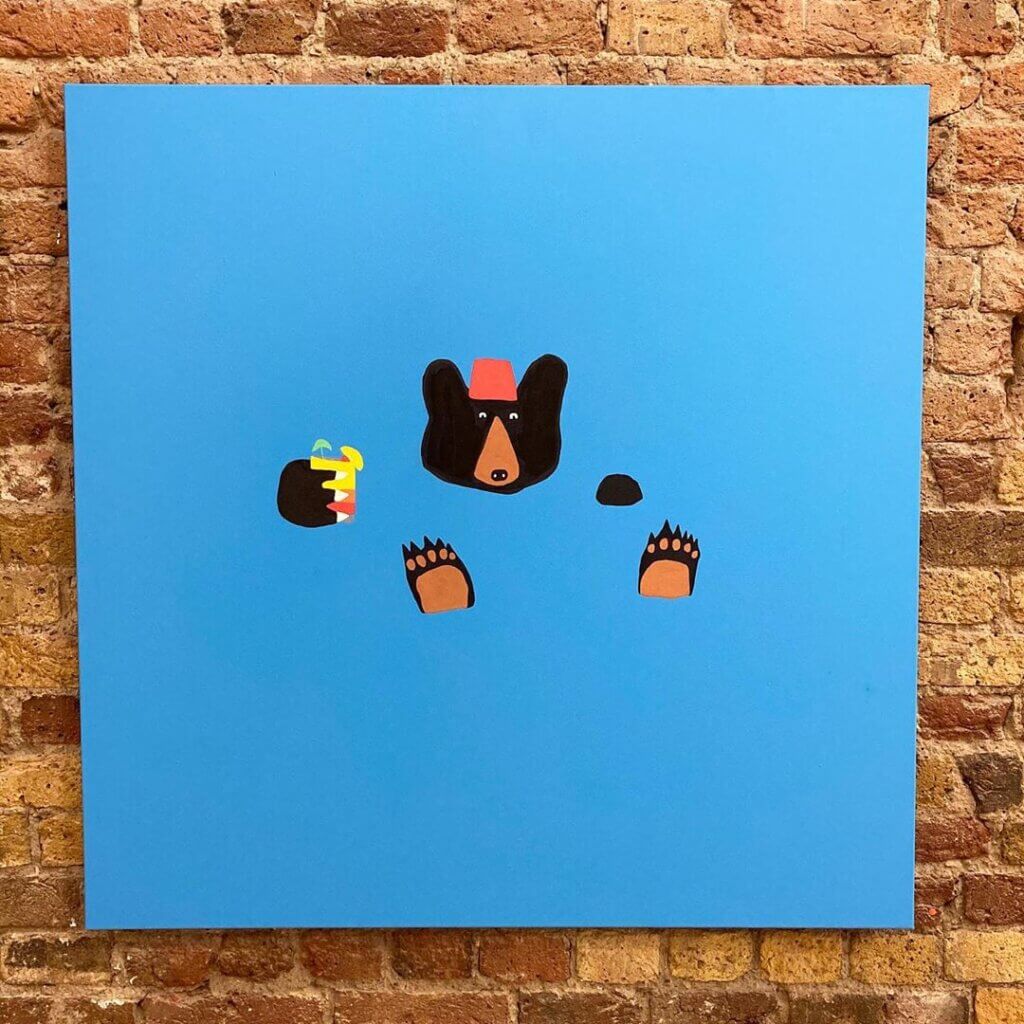 Q: What is your favourite piece you've created?
A: I love them all equally. I gain the pleasure in making rather looking back thinking things are brilliant. So I'd say my new painting is always my favourite. Classic pretentious artist answer for you. I do like 'Self Care Bear', you can't help but smile when you see that.
Q: Who are your biggest inspirations?
A: The sea and greyhounds.
Q: What's next for you?
A: More painting. I'm opening my new workspace 'Big Pig Studio' with my friend and fellow artist Luke Sothcott soon, so we'll be working on the space so it can serve our artistic needs this winter. = I'm doing the viral Art Car Boot Fair this weekend and have plans to release more clothing soon.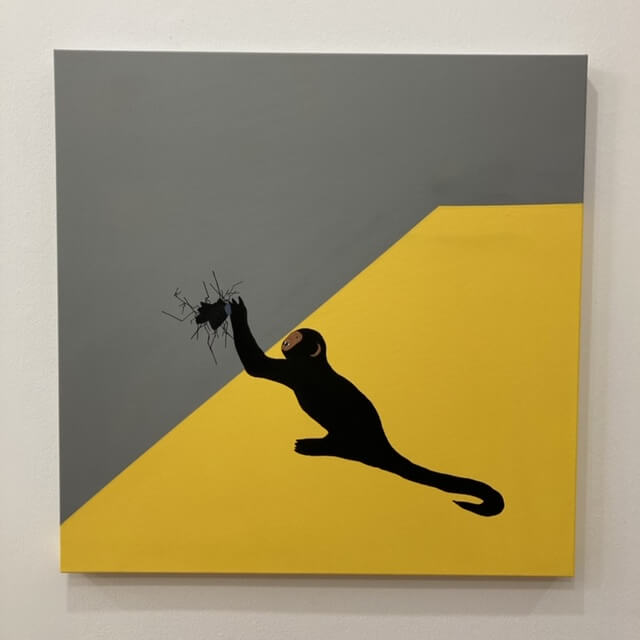 Q: How do you strike the balance between being an artist and being your own salesperson?
A: art will always come first. If people want something generally they will find a way to get it.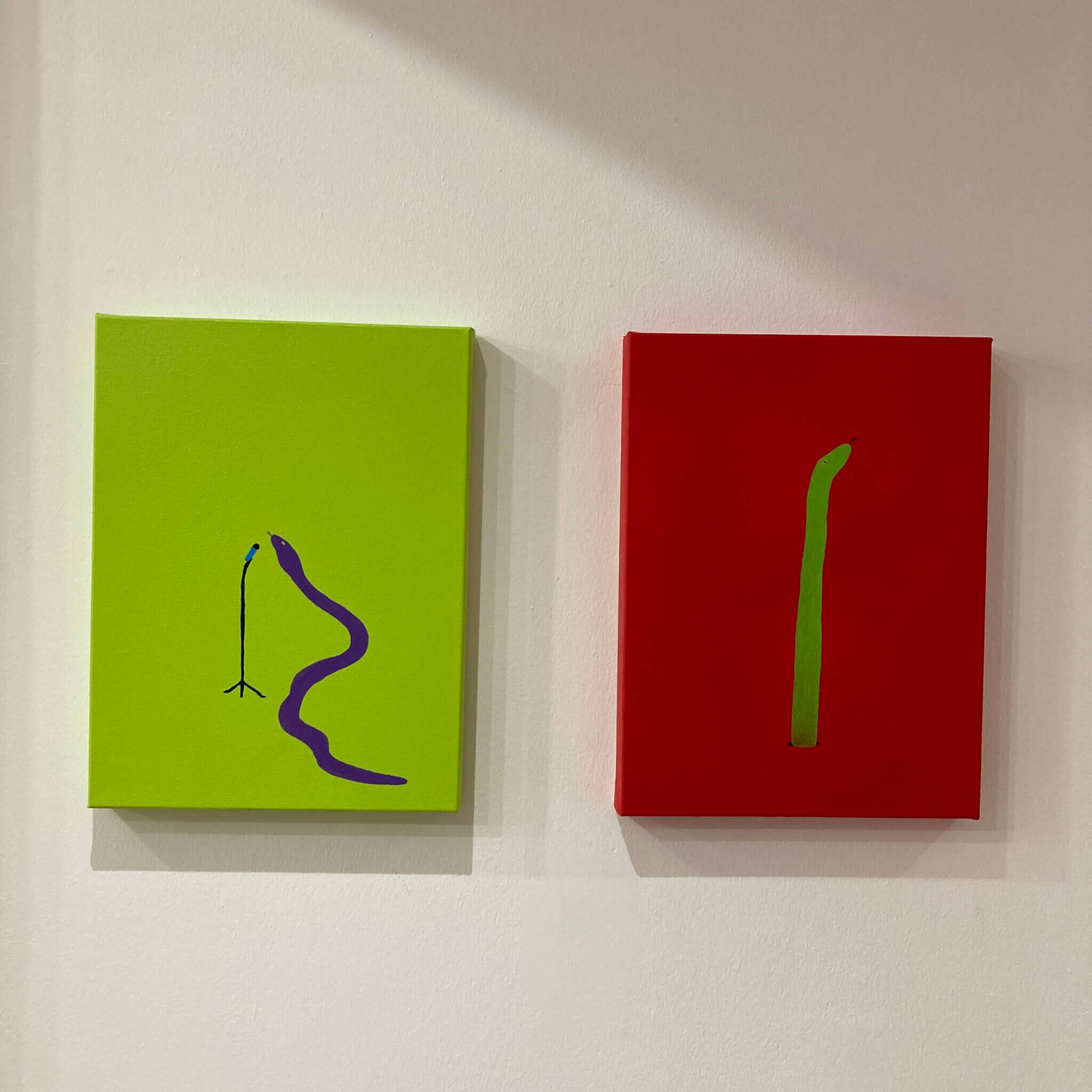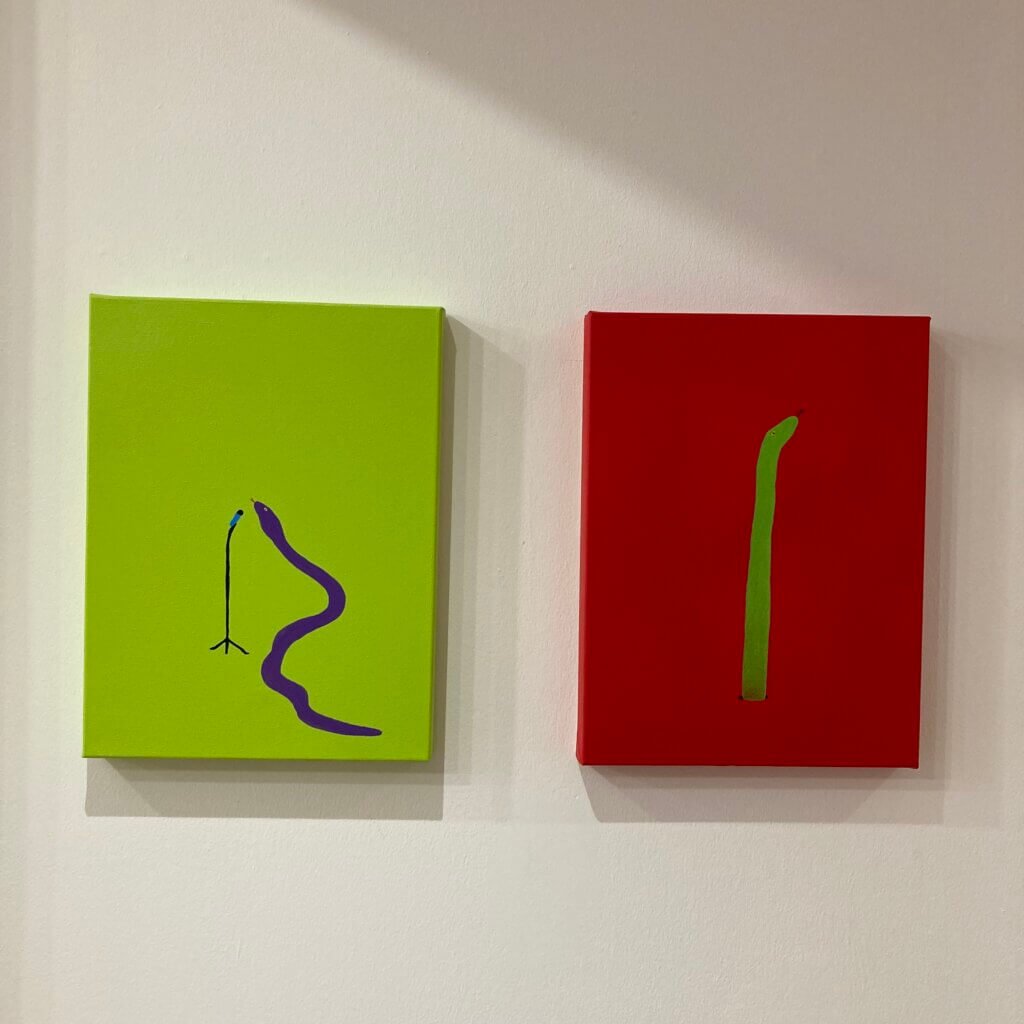 Q: Social Media as a tool for artists – pro or anti?
A: Instagram is very useful but sometimes it's good have a contingency plan and act as if it doesn't exist. People forget that galleries and artists have operated for a longtime without social media. So use it, but remember it will always try it's best to use you in return.
Q: What are you angry about right now?
A: Getting angry about things you have no control over to a certain extend is futile. I think action trumps anger. Do what you can, where you can, with the information and resources you have. Act. But of course Trump and Boris make me pretty angry. And anti-mask people. They need to grow up. But we need have compassion and spread love not hate.
https://www.instagram.com/euanrobertsart/
©2020 Euan Roberts All rights reserved.