Some artefacts command special attention in the Museum of Modern Life, where commodity and culture share the same frame. The Birkin bag is more than just arm candy; it's a leather-bound vault of aspiration and social standing. Similarly, Air Jordans have leapt from the basketball court to the fashion runway, proving that style knows no bounds and even gravity can be defied. Within this nuanced blend of symbolism and reality, emerging London-based multidisciplinary designer Nigel Veremu, better known as Nigel VMU, reimagines these status symbols as functional art pieces for the home.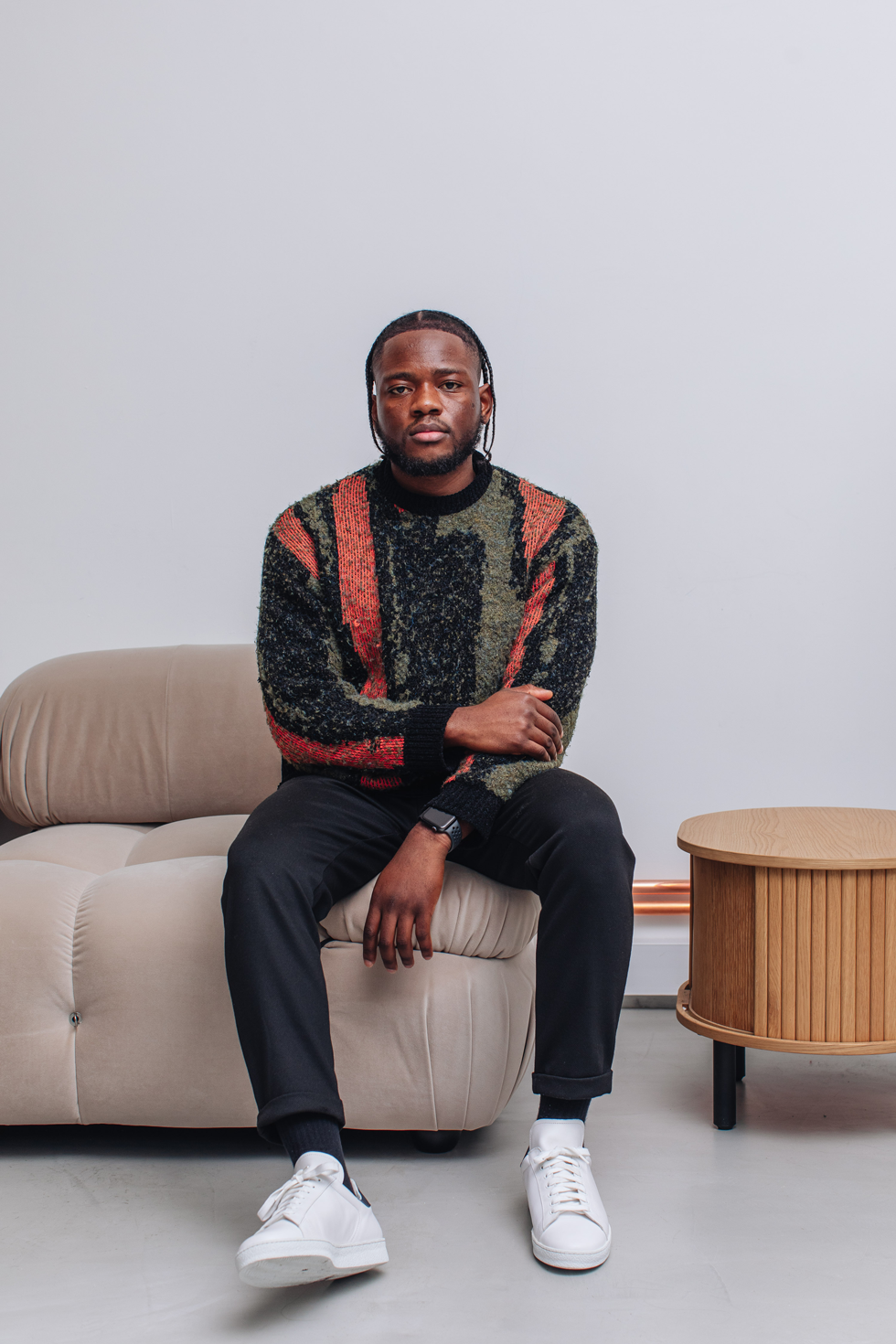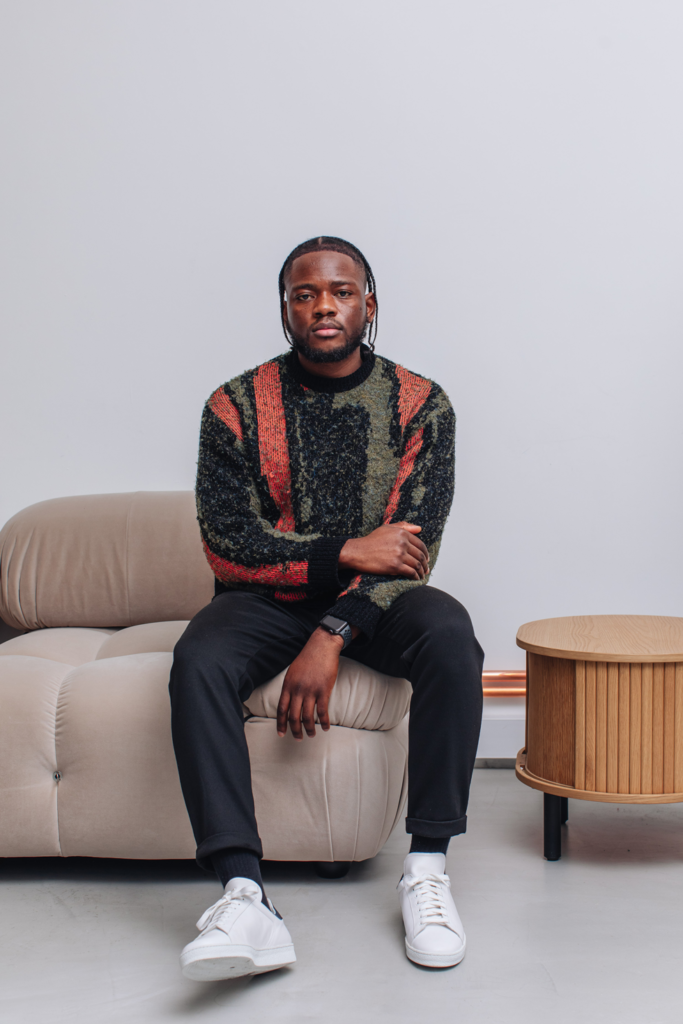 I'm constantly thinking about designs in my head and drawing sketches in my sketchbook a lot; this is where my design process begins.

Nigel VMU
Taking cues from Dieter Rams and his "Ten Principles of Good Design," Veremu has built a wide-ranging portfolio. He began his journey in fashion and footwear and has since expanded it to include ceramics, installations, furniture, and sculptural objects. His ongoing project, "The Art of Living" series, was conceived in 2019 as a contemplation on the everyday items that fill his home. VMU set out to transform these objects into functional art that enhances daily life. The result is a collection of life-sized collectables, decor, games, and sculptures. These include a Sock & Sneaker sculpture that doubles as both a standalone art piece and a planter, Nike Air Jordan sneaker-shaped candles, Birkin Bag and Telfar Shopping Bag vases, and coffee tables elegantly crafted from wood with basketballs for legs.
But VMU's creativity extends beyond his individual projects. He also leads VMU Studios, a venture committed to reviving the essential role of functionality in design. Here, each creation stands as a testament to craftsmanship and thoughtful material choice, all rooted in principles of simplicity and minimalism. The studio aims to produce designs that outlast fleeting trends, placing functionality and utility at the forefront of artistic expression.
We had the pleasure of speaking with him to learn more about his creative journey, delve into his sources of inspiration, and discover what exciting new projects he has in store.
Hi Nigel, how are you? Thank you for taking the time to speak with us. Please introduce yourself to those who do not know you.
Nigel VMU: My name is Nigel Veremu, better known as Nigel VMU. I'm a London-based multidisciplinary designer and creative artist. I started my career as a fashion & footwear designer. I've since then evolved into other mediums; designing furniture, ceramics, and sculptural objects. My work is designed for collectors and people looking for unique pieces that bring joy to their surroundings and transform their living space.
Can we explore your journey into the world of multidisciplinary design as both an artist and a designer? What were your initial inspirations?
Nigel VMU: There isn't a single definitive factor that inspired me to become a designer; there are several elements that have contributed to my passion and drive in the field. My childhood is, however a crucial period for developing my interest in design. I was exposed to a wide range of design influences and creative experiences that fueled my curiosity and imagination; from Jony Ive's early designs at Apple or my love for Star Wars collectibles to my passion for the sneaker and streetwear
culture.
Exploring my creative spark as a teenager who wanted to stand out or not wanting the same sneakers or clothing as everyone else, I began customizing my sneakers and making graphic print T-shirts through cut and sew, which then led me into fashion and footwear design. These are some experiences that have been instrumental in shaping my design sensibilities and part of my journey into the world of multidisciplinary design as both an artist and designer.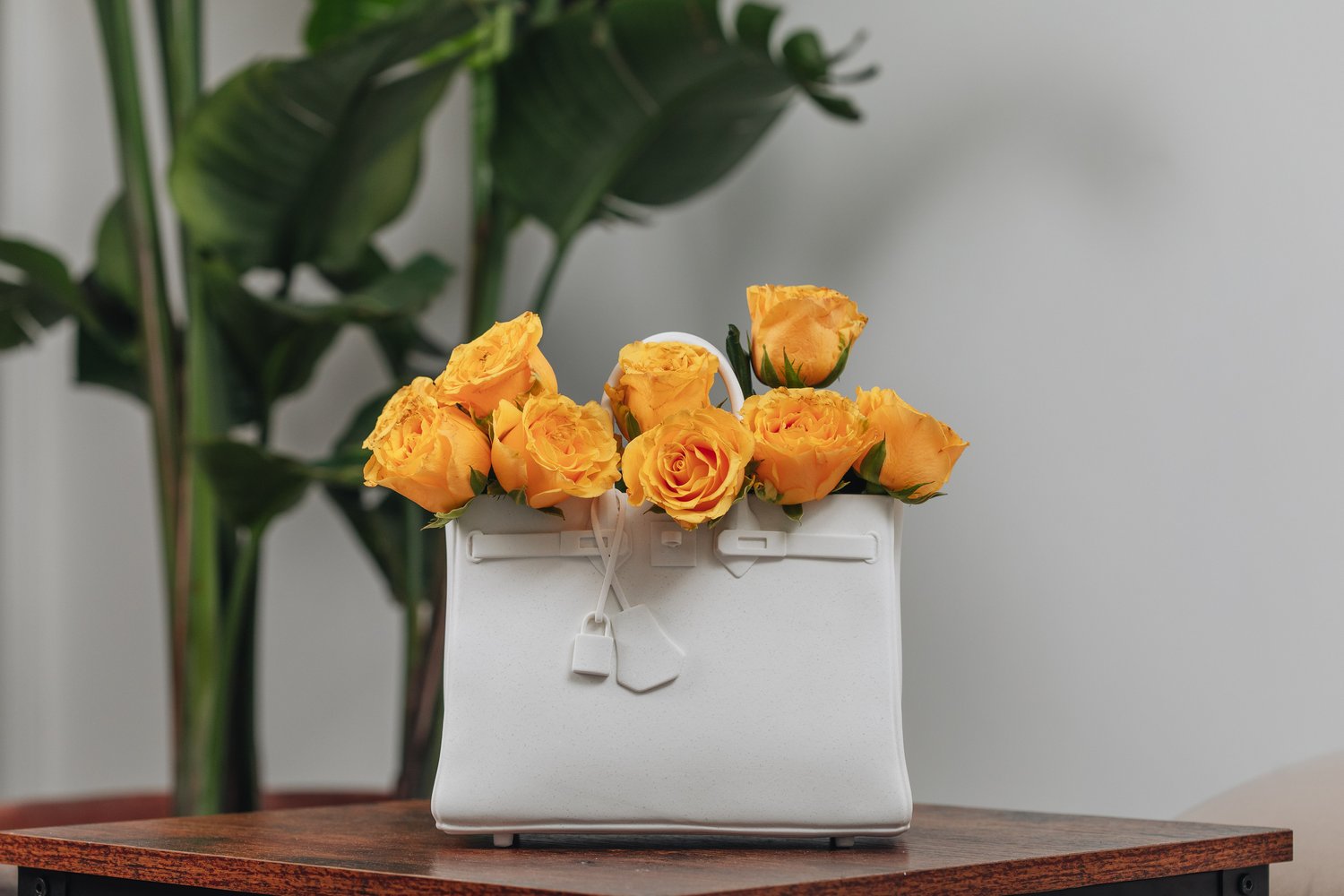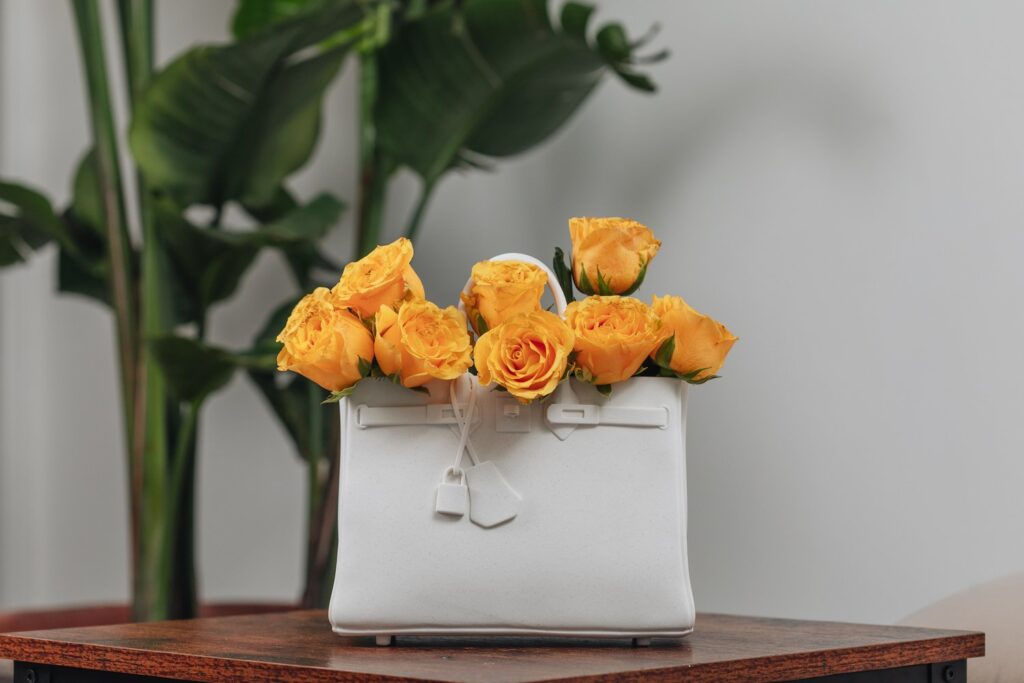 What artists, designers, or thinkers have influenced your work the most?
Nigel VMU: I've drawn inspiration from a variety of artists and designers throughout my career. Some of my early influences include Dieter Rams and Jony Ive, as I grew up using their products. On the other hand, footwear designer and Creative Director of KITH Ronnie Fieg and his array of collaboration at KITH has also influenced me. Despite the inspiration and influence my design philosophy and style are also distinctly my own. My ability to combine these influences with my personal creativity and vision has played a pivotal role in shaping my products.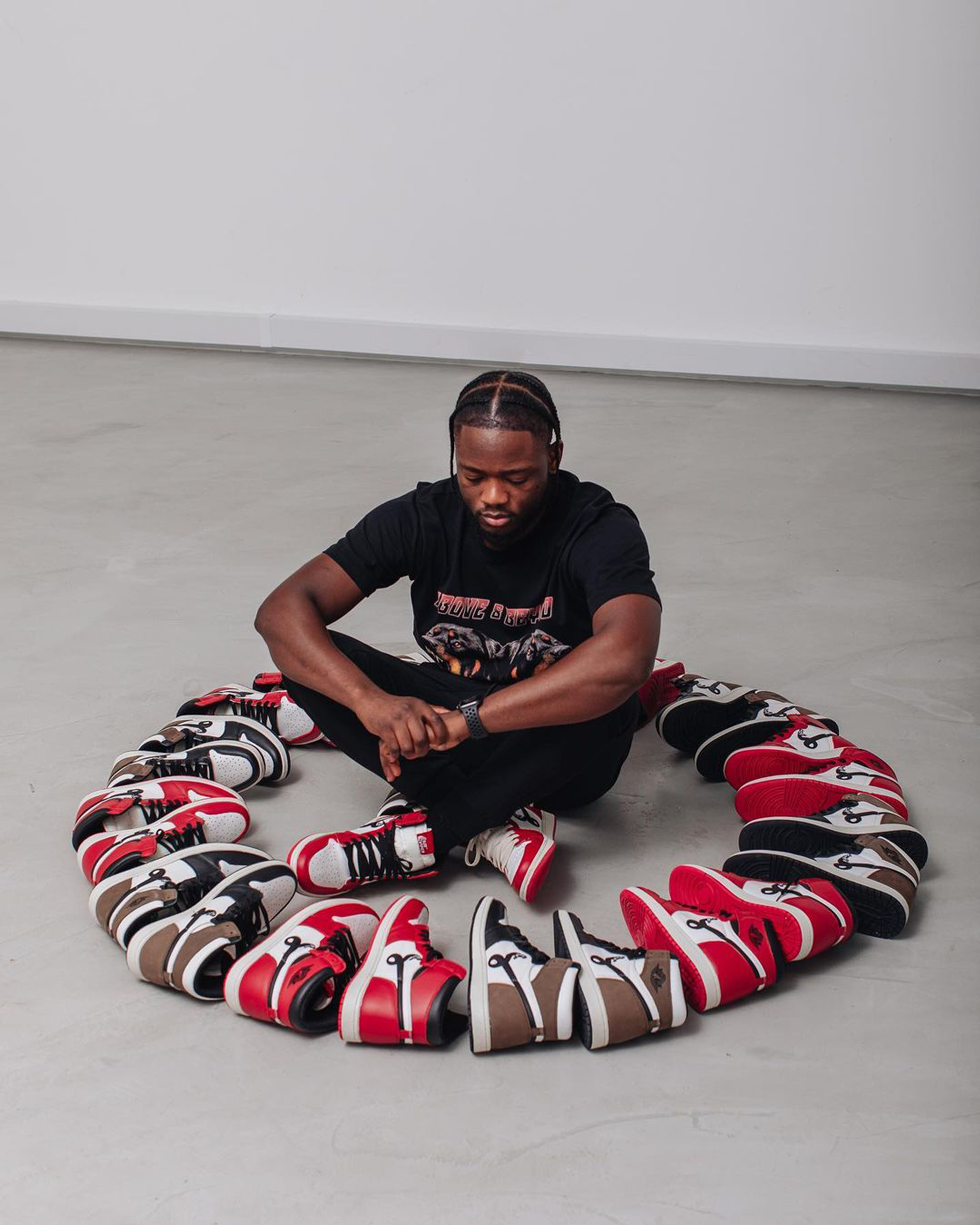 Your work covers a broad spectrum, from ceramics and fashion to footwear, and masterfully fuses the worlds of art and design with functionality. How do you approach mastering such diverse media, and what led you to integrate these disciplines with functionality?
Nigel VMU: I started off in Fashion and Footwear design, which in itself is diverse but similar. My passion and willingness for design has allowed me to work across various design disciplines, and I prefer working across disciplines without distinguishing among them.
My design philosophy places a strong emphasis on understanding the needs and preferences of users, so It's imperative that I integrate various disciplines seamlessly in the design process in order to ensure that the design and functionality aspects of a product are closely aligned. Fusing the worlds of art and design with a cross-disciplinary approach allows me to bring fresh ideas and perspectives to each project, while also challenging me to push the boundaries within my work.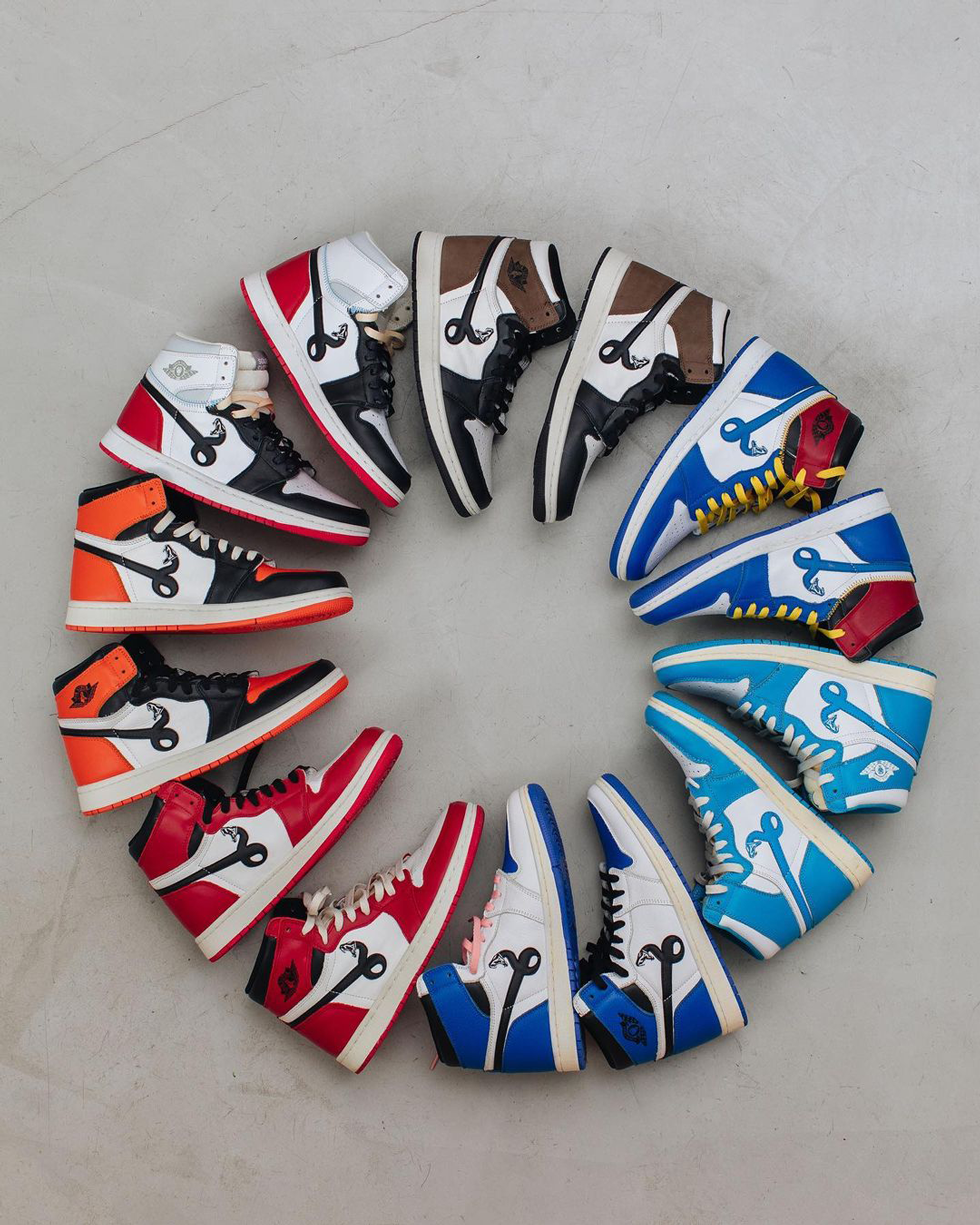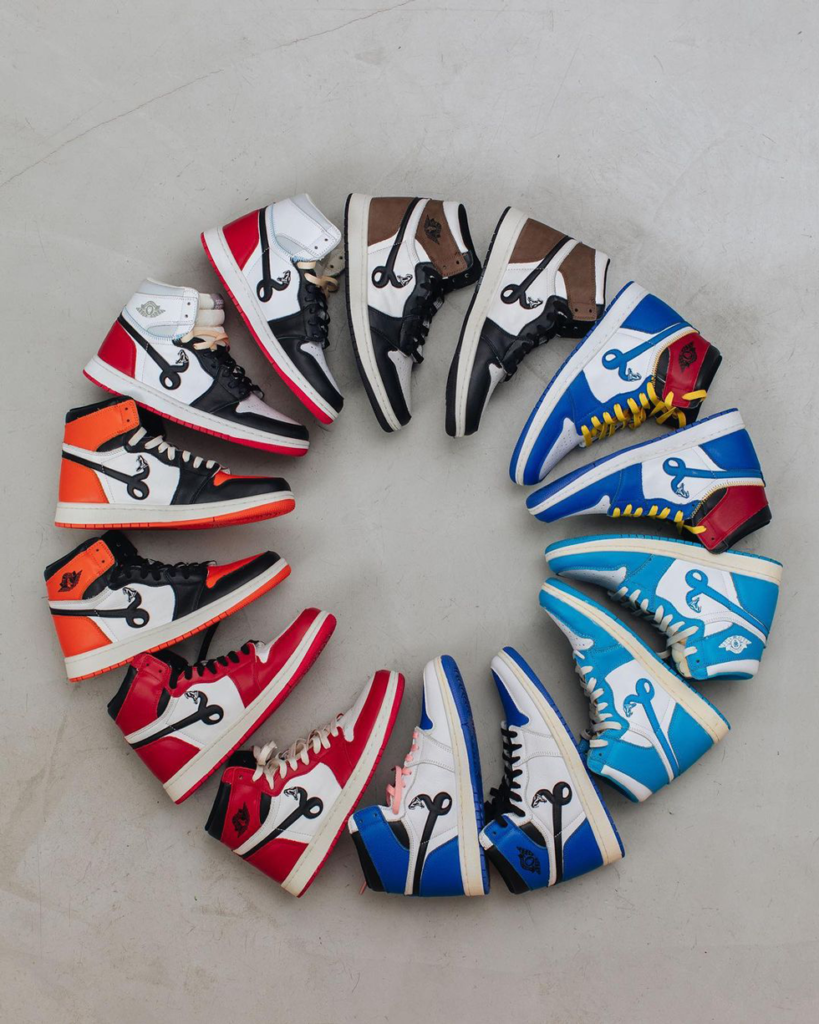 Can you walk us through your creative process? How do you go from conceptualization to the final product?
Nigel VMU: I'm constantly thinking about designs in my head and drawing sketches in my sketchbook a lot; this is where my design process begins. I then mix this with software design to get a better visual for proof of concept. For my 'Art of Living' series, the design process requires a long period of research and development.
The initial design is first done using a mix of sketches and software design, then 3D printed models and drafts adapted into resin. These drafts would later be made into the final sculpture, with some iterations in between. I collaborate with material experts to formulate an array of materials ranging from resin, acrylic, marble, plaster, Jesmonite and vinyl in order to explore the right fit.
This lengthy and exploratory process sometimes results in projects facing challenges, this may include considering whether a project is viable or cannot be accomplished and must be abandoned. Inversely, this is also a way to help me push the boundaries of my creative process even further and a method to achieve the optimal reproduction solution of the designs.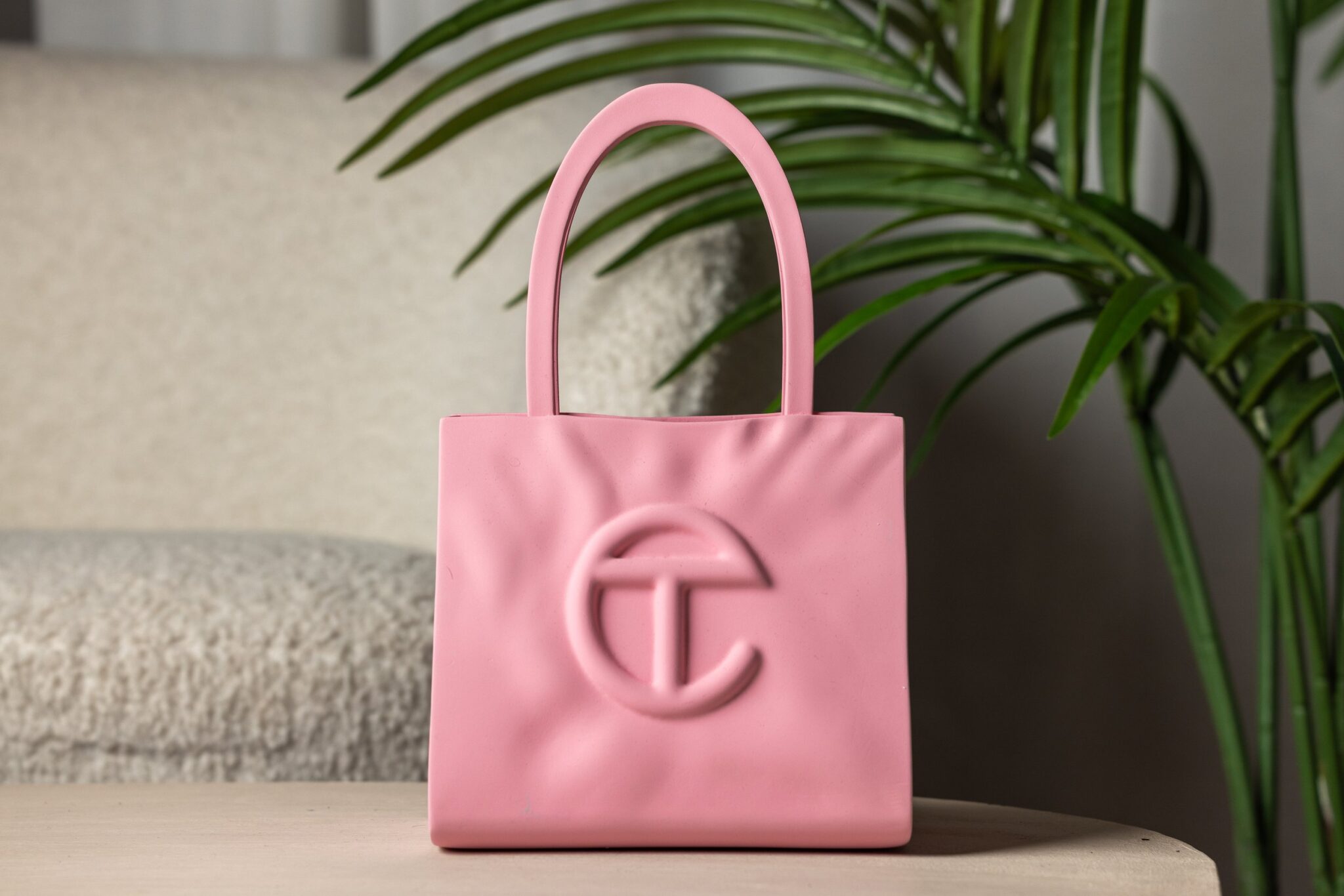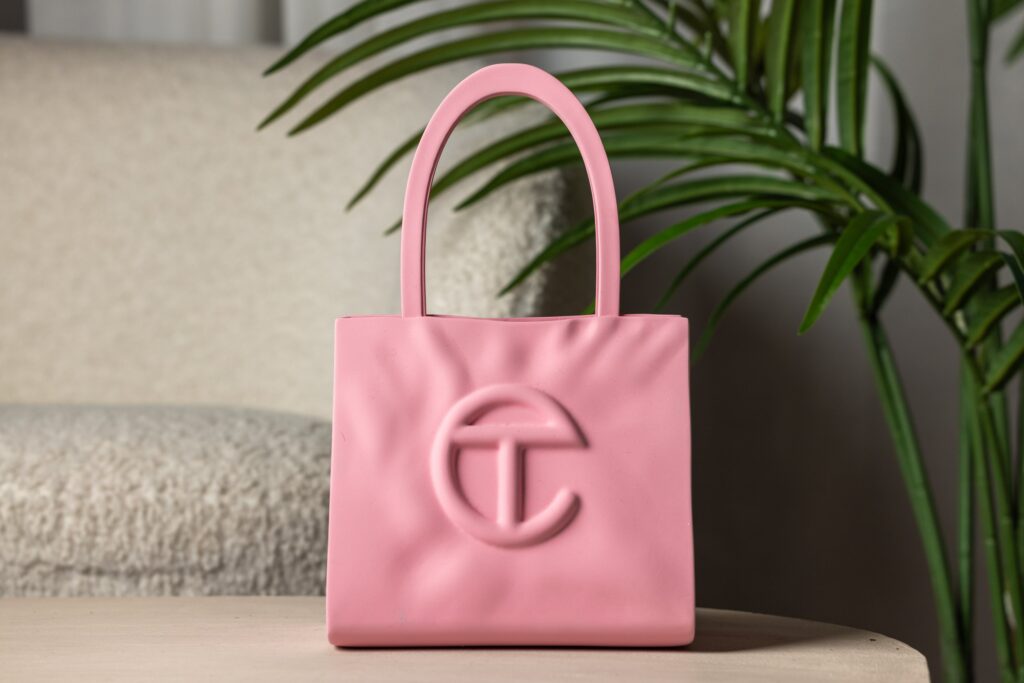 How would you describe the philosophy that underpins your work?
Nigel VMU: My design philosophy revolves around simplicity, functionality, craftsmanship and a deep commitment to the user experience. Throughout my work, I believe that products should serve a clear purpose and be easy to use. There's a heavy emphasis on user-centric design that has led my products to be not only aesthetically pleasing but also highly functional and intuitive. My design philosophy is inspired and echos that of Dieter Rams and his "Ten Principles of Good Design,"
How does your design approach differ when creating installation pieces as opposed to something like footwear or furniture? And what factors do you consider to ensure that each piece is both a work of art and functional?
Nigel VMU: My design approach can vary depending on the specific product or project I'm working on, but there are some consistent principles and characteristics that often define my work. I always focus on the importance of placing a strong emphasis on functionality and simplicity in his designs.
To ensure that each piece is both a work of art and functional, I take into consideration the use of new materials and manufacturing techniques; I've got a strong curiosity and exploration of the two. I also aim for timelessness in my designs. I don't chase trends or hype. I prefer instead to create products that will endure and remain relevant for years to come. Good design should serve a practical purpose and be user-friendly. These factors help to ensure that each piece is both a work of art and has functionality.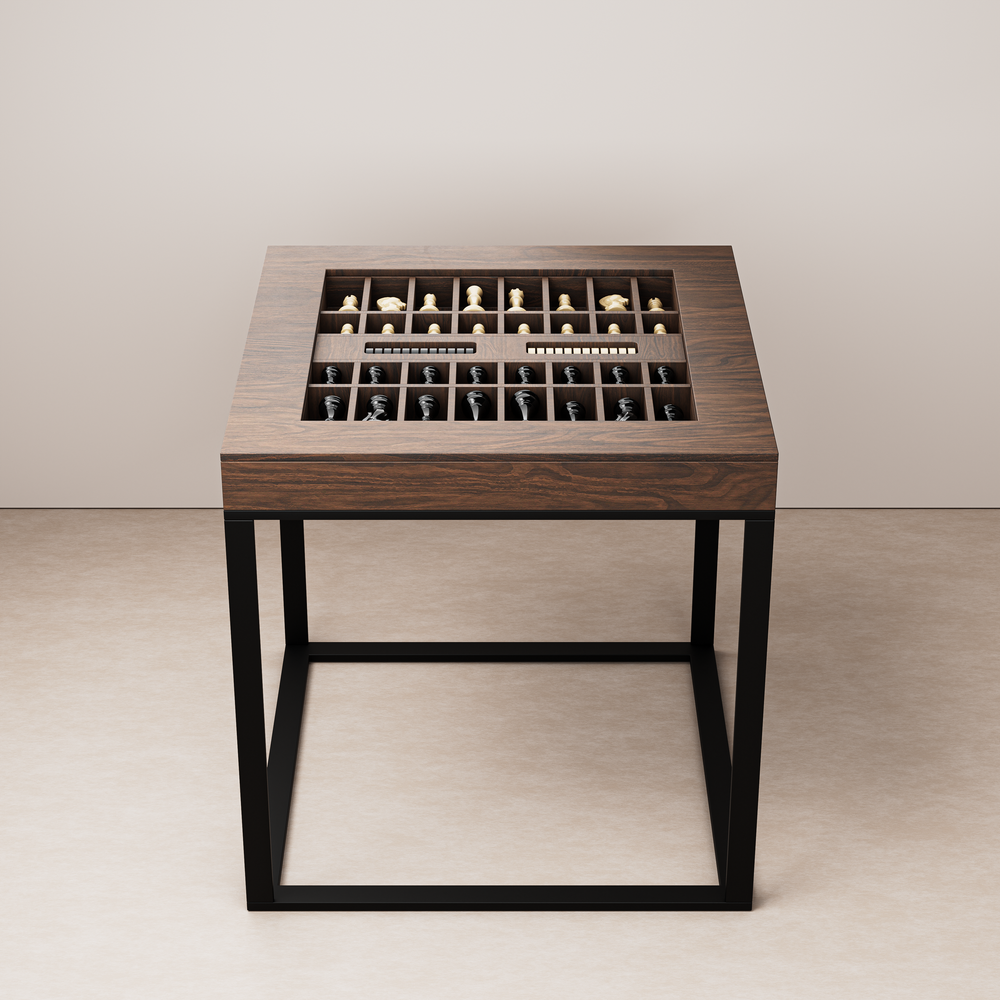 What role does collaboration play in your work? Do you often partner with other artists or designers?
Nigel VMU: I believe in the power of collaboration, and it plays a fundamental role in my work. There's no way that I can be an expert in all these fields, so I often collaborate closely with engineers and other Industrial designers to ensure that design and functionality are closely integrated.
I also collaborate with manufacturers and artisans to push the boundaries of what's possible with different materials; whether it's a specially formulated resin, unique marble or various textiles. This approach allows me to create unique and creative products. This collaborative approach has been a key factor in ensuring all my designs are technical and functionally sound.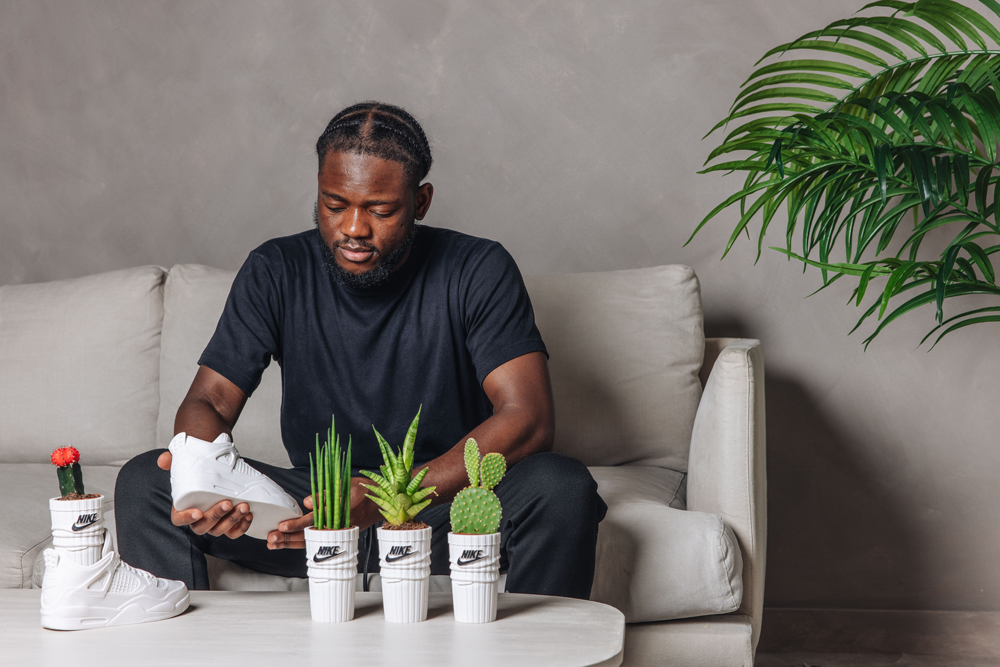 Can we discuss your 'The Art of Living' series? This ongoing project features Limited Edition items such as collectibles and décor to enhance living spaces. Could you provide some insight into the philosophy behind this series?
Nigel VMU: The inception of the Art of Living series was born during the 2019 pandemic. I took time to reflect and became curious about the objects I used in my home and began examining them. I wanted to explore how I could live better with them and incorporate more functional art into my living space.
I initially started with sketching multiple ideas across the living space, from collectables, furniture and ornaments. This idea naturally evolved into the series. The goal was to create products that consist of lifelike size pieces of collectables, décor, games, objects and sculptures.
The Art of Living series is a clear manifesto of my style, embodying the essence of art and design. My design philosophy is echoed throughout the series. Each sculpture or decor object has been designed with functionality in mind; for example the Sock & Sneaker sculpture has a Two-in-one functionality; it doubles as a standalone art piece and also a planter. As a result, masterful captures good design and artistic appeal that are highly creative in nature.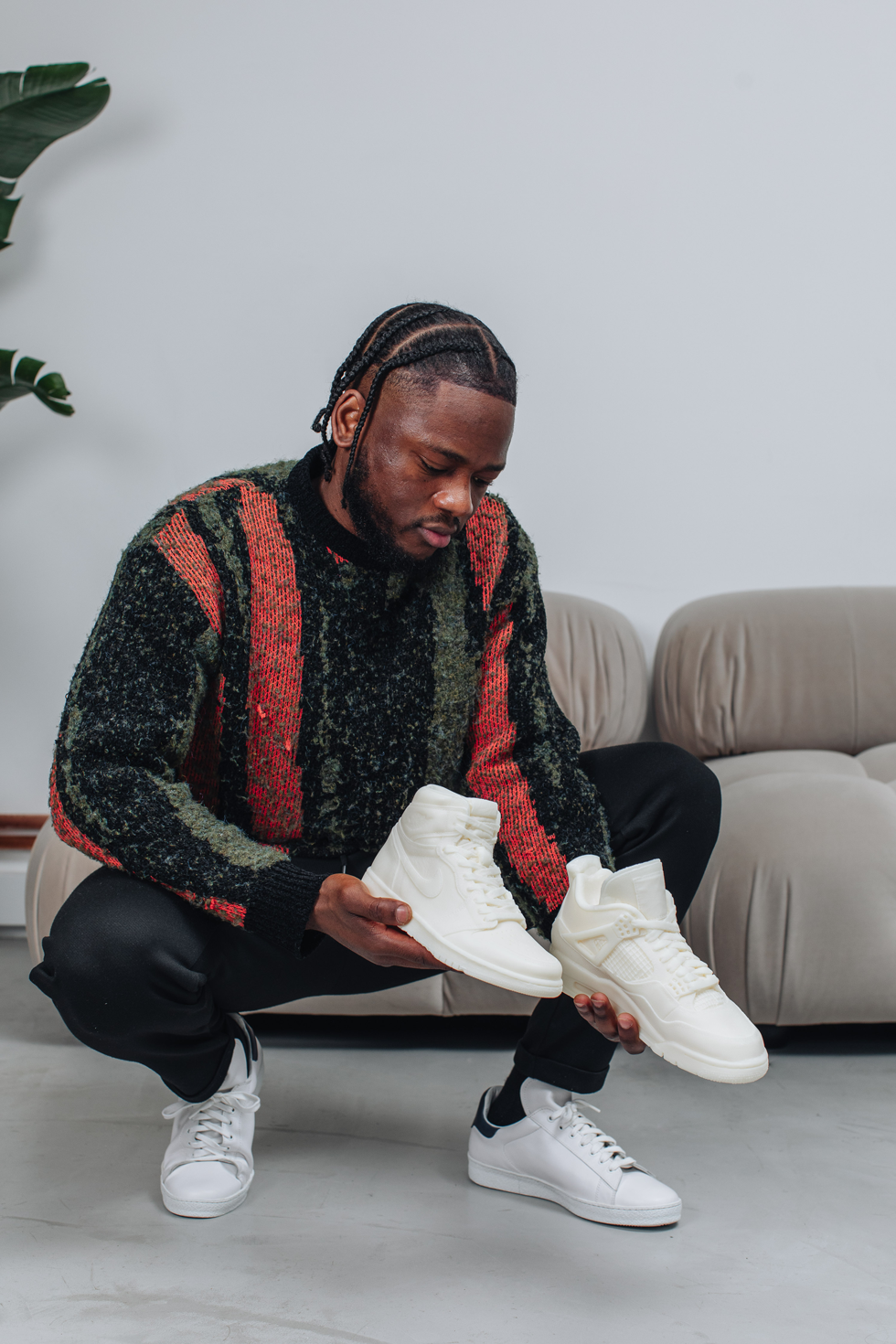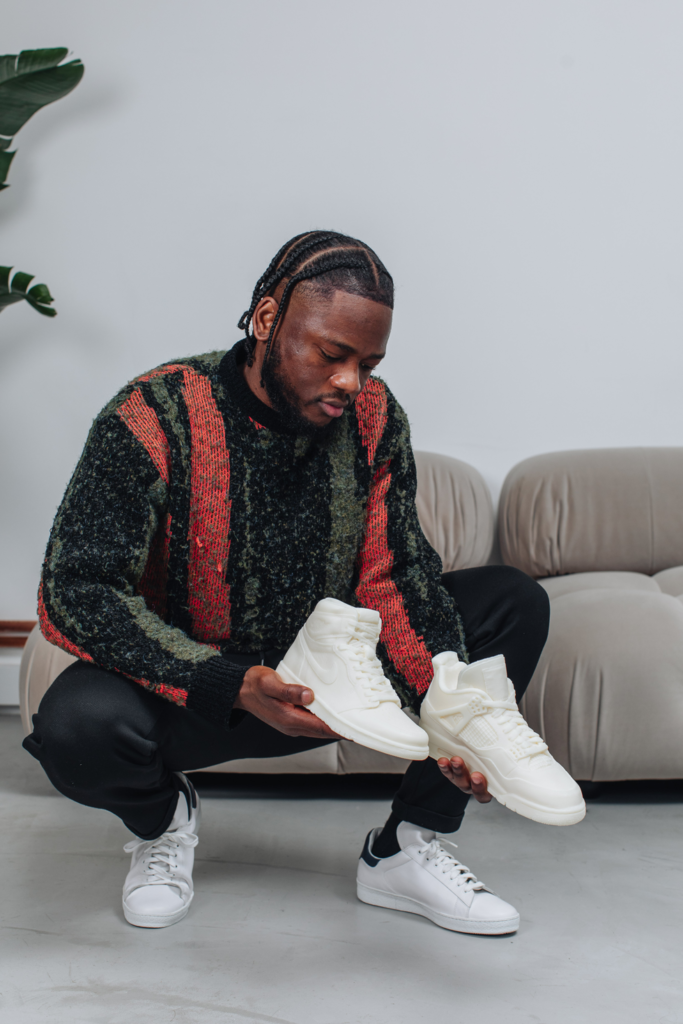 In addition to your solo projects, you also run VMU Studio. How does the studio serve as an extension of your work?
Nigel VMU: VMU Studio is essentially an extension of my solo projects. It's intertwined with myself. It serves as a facilitator to collaborate with brands and companies on larger projects. The current 'Art of Living.' series of editions is produced through VMU Studio.
Reclaiming the essence of making functional, well-made, and long-lasting designs" is a statement that stands out for VMU Studio. Can you elaborate on what this means to you?
Nigel VMU: A lot of products are too loud, have unnecessary features, poorly designed and easily perished. Our approach with every design is always questioning, 'how can this be designed with the focus to reduce everything back to just a few things that matter most'. The idea is keeping things simple.
VMU Studio reclaimed the essence of making functional, well-made and long-lasting designs by ensuring we create timeless designs that don't succumb to short-lived trends. We do this by placing a strong emphasis on the choice of materials and the craftsmanship that goes into creating products, together with our firm belief in the principles of simplicity and minimalism, while prioritizing functionality and utility above all else.
Sustainability is becoming increasingly important in design. How does VMU Studio address this issue?
Nigel VMU: VMU Studio addresses sustainability by the use of sustainable materials and resources. We reduce excessive packaging and use eco-friendly packaging materials when shipping our editions.
All our packaging is also biodegradable and lightweight to reduce shipping-related emissions. Our editions are made in the UK using local and ethical materials to reduce the carbon footprint associated with transportation. Sustainability is also addressed through the durability and longevity of our products. The durable and long-lasting help to reduce the need for frequent replacements.
What future projects can we look forward to from you or VMU Studio?
Nigel VMU: In the immediate future, I'll continue building the 'Art of Living' series; I'll be releasing more editions and collectibles, while in the pipeline I'm exploring some collaborations with brands & other creatives with myself and my Studio.
My aim is to continue experimenting with new mediums techniques and working with new materials while breaking down the barriers between art and product design. Looking to the future, I would like to work on exhibitions, popups and installations that feature a sensory experience of my work to reach an even larger audience.
Lastly, what does art and design mean to you?
Nigel VMU: Art and design to me, are two closely related but distinct fields that involve the creation of visual and aesthetic expressions. Art gives me the freedom to express various forms of my creativity that are primarily focused on aesthetics, emotions, and my personal interpretation; this could be through my sketch drawings or sculptures.
Whereas design is more structured and problem-solving-oriented and involves creating solutions to specific challenges or needs while considering functionality. My goal is to try to masterfully incorporate the two worlds, where aesthetics and functionality come together.
https://www.instagram.com/nigelvmu/
©2023 Nigel VMU