On 16 September, award-winning multi and interdimensional artist Murugiah unveils his latest work and first ever 3D installation at Greenwich Peninsula, as part of the London Design Festival. The dazzling light sculpture, Rangoli Mirrored Cosmos is launched in the lead up to, and created to celebrate Diwali, the festival of light. It will be installed and sit for a year on Peninsula Square, the gateway to London's Design District at Greenwich Peninsula.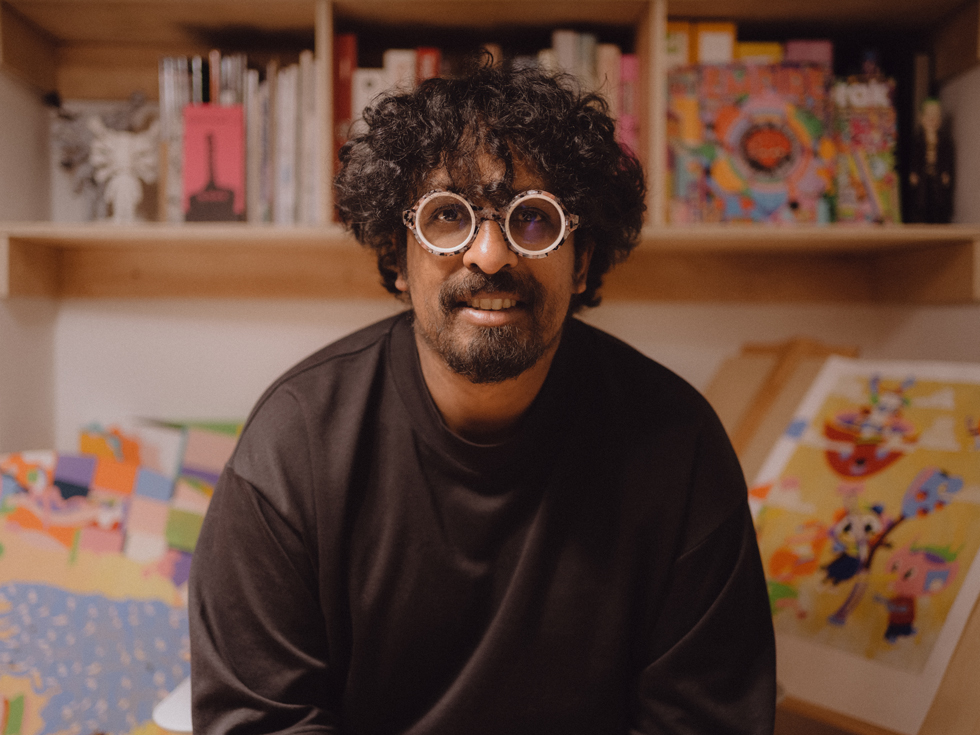 Murugiah continues his trajectory as London's hottest design name with this latest inspired creation. Rangoli Mirrored Cosmos is a vivid and engaging artwork exploring the connections and juxtapositions of the artist's Western birth and upbringing with his South Asian heritage. It takes as its starting point the Hindu tradition of rangoli – colourful, intricate mandala designs painted onto the floors of house openings on festive or auspicious occasions – but rises out of the ground as a modern, mirrored light sculpture.
Large interactive floor graphics will sit amongst the installation and at specific slots members of the public will have the opportunity to tap into their creativity by using chalk to colour one in themselves. Combined with Murugiah's original training as an architect, and his now unmistakeable graphic style of happy psychedelia, Rangoli Mirrored Cosmos will invite interaction, play and joy. Designed as a celebration of Diwali, the Hindu festival of light, the installation will be as striking at night as it is in the day and will serve as a welcome to all, bringing positivity and good fortune for the new season.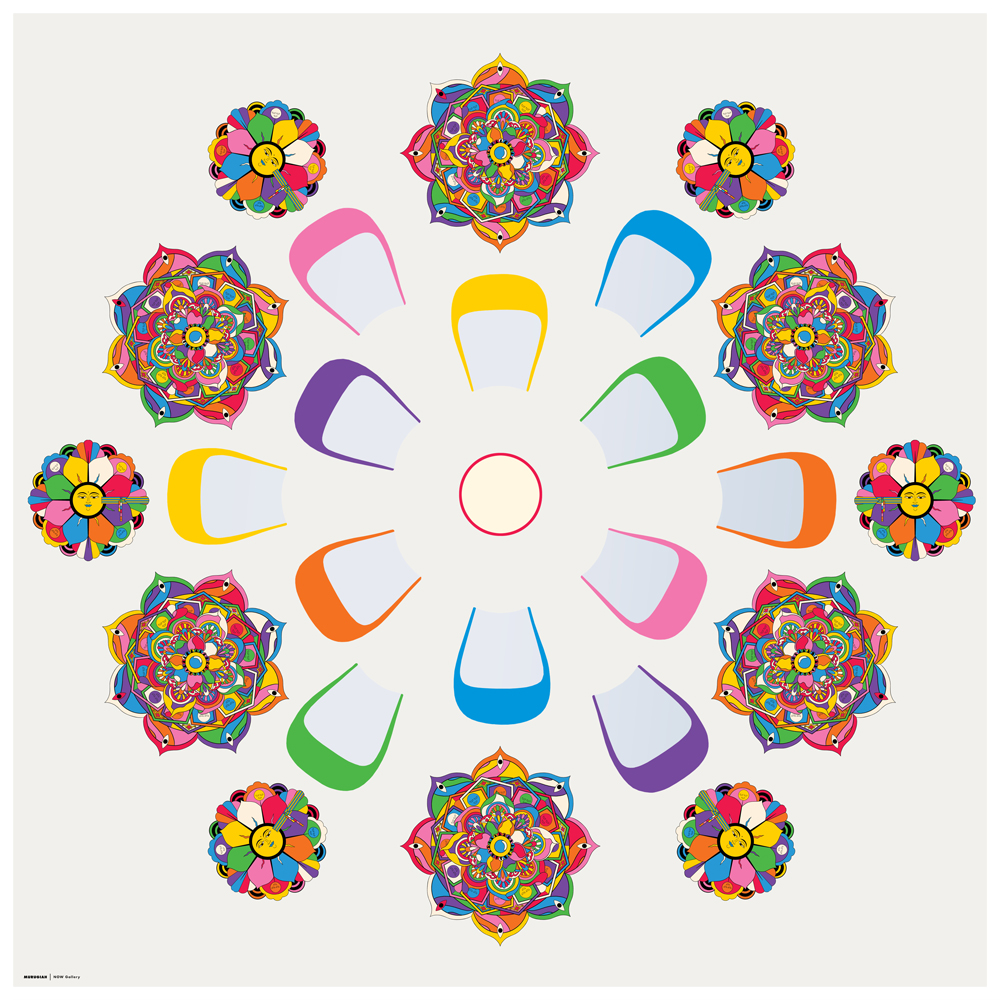 A programme of activities will celebrate South Asian Heritage and encourage visitors to interact with the artwork. Greenwich Peninsula will host Rangoli art illustration sessions as part of The Big Draw every weekend in October (7-29th). Celebrate Diwali at Greenwich Peninsula on 11th November with live music, talks and workshops, plus special food experiences at Canteen and Bureau. Murugiah will also create a special limited-edition print and graphic poster to commemorate the festival of light.
The whole of Greenwich Peninsula has been entered as a design district as part of this year's London Design Festival, reflecting the central role that art, culture and design play in creating London's newest and most desirable neighbourhood. The Design District at Greenwich Peninsula celebrates its 2nd birthday on 14 September. Visitors can explore "one of the world's greatest places" (Time Magazine), taking in the sixteen specially designed buildings which make up London's first purpose-built home for the creative industries and immersing themselves in this vibrant creative hub.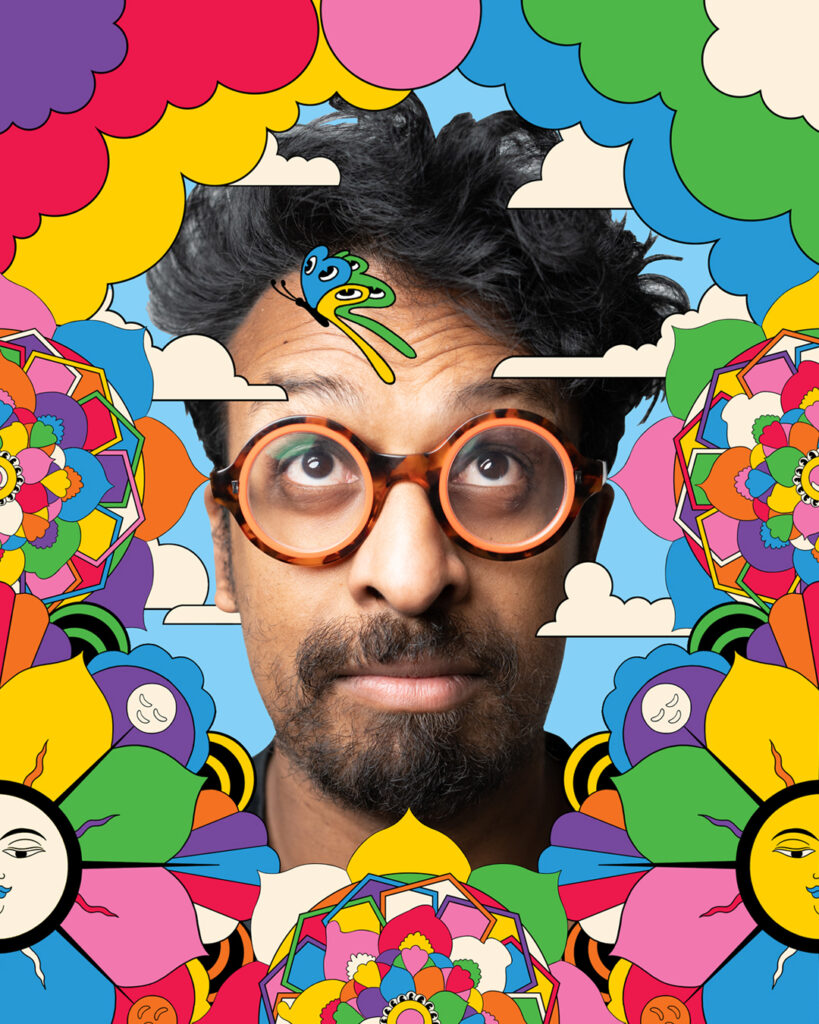 Across the site, visitors can enjoy London's most impressive public art trail, The Tide, including new temporary installations from Ian Davenport and Marwan Kaabour and permanent works from Damien Hirst, Anthony Gormley, Allen Jones and more. Simone Brewster's The Shape of Things is the NOW Gallery Design Commission 2023, on show for free until 24 September. And for those who love to combine design and sport, there's the Memphis-inspired outdoor Ping Pong tables designed by the sensational Camille Walala, London's coolest mini golf from Yinka Ilori, and the newly opened Rooftop Basketball Court on Building C2, designed by Architecture 00.
©2023 Murugiah