Tbilisi, the capital of Georgia, boasts a rich and diverse history of art and culture that spans centuries. As a city located at the crossroads of Eastern Europe and Western Asia, Tbilisi has been shaped by a multitude of cultures, making it a hub for cultural exchange. Under Soviet rule, art in Tbilisi, as in the rest of the USSR, was subjected to the constraints of socialist realism. Artists were encouraged to produce works that aligned with Communist ideologies.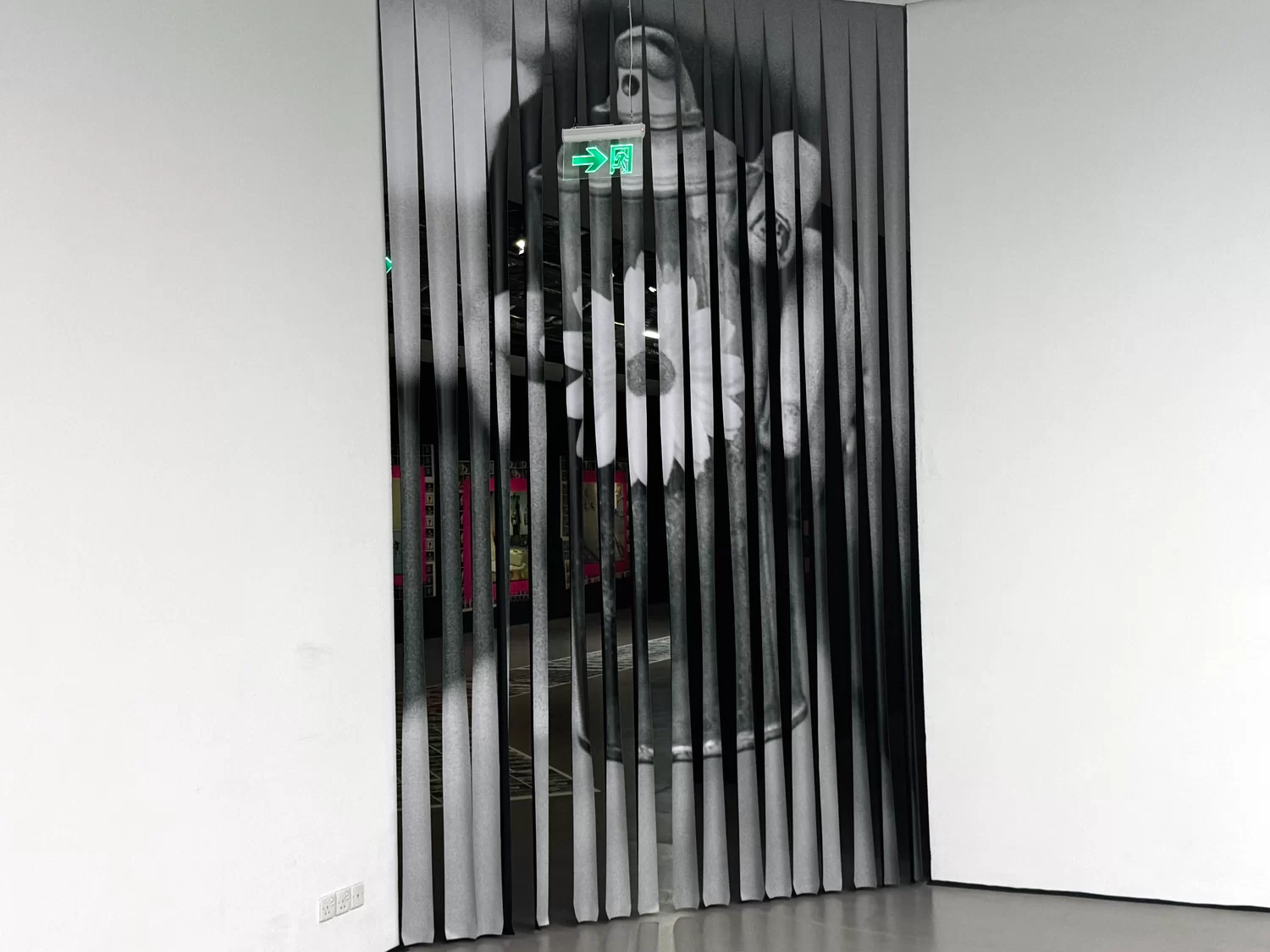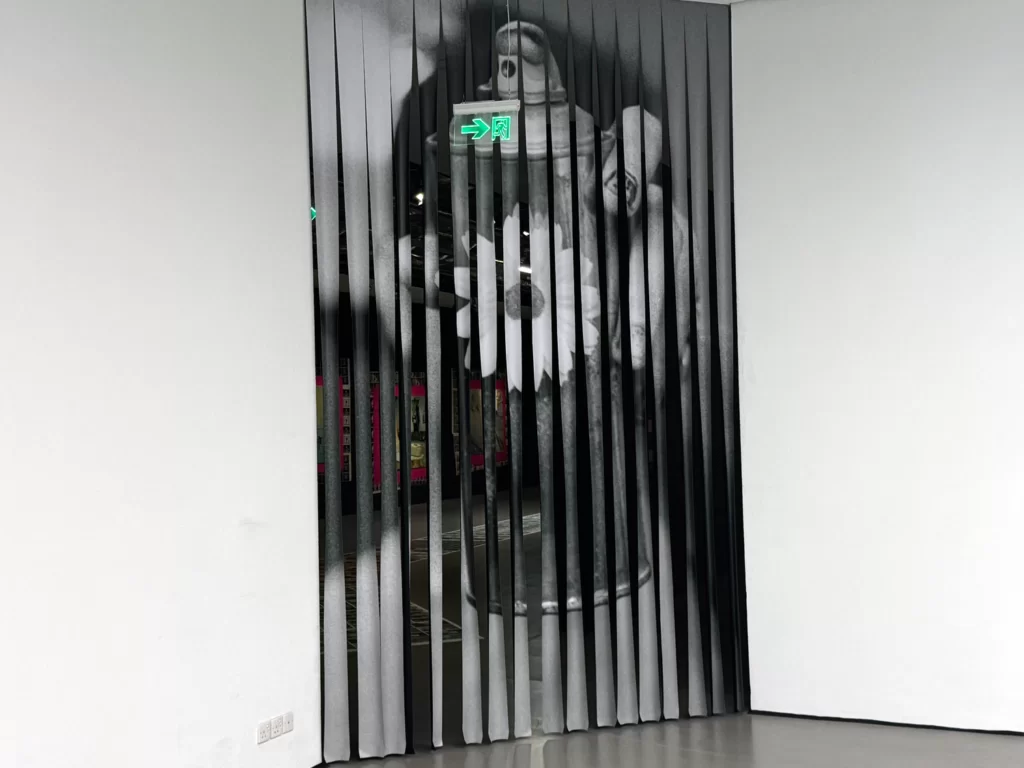 However, underground and dissident art movements also emerged during this period. After gaining independence from the Soviet Union in 1991, Georgia experienced a renaissance in arts and culture. At the forefront of this revival, Tbilisi saw the emergence of contemporary art spaces, galleries, and festivals with artists who began to explore themes of identity, history, and geopolitical struggles. The streets became their canvas for artistic expression, creating murals, Graffiti, and installations that reflected the country's cultural heritage and modern identity.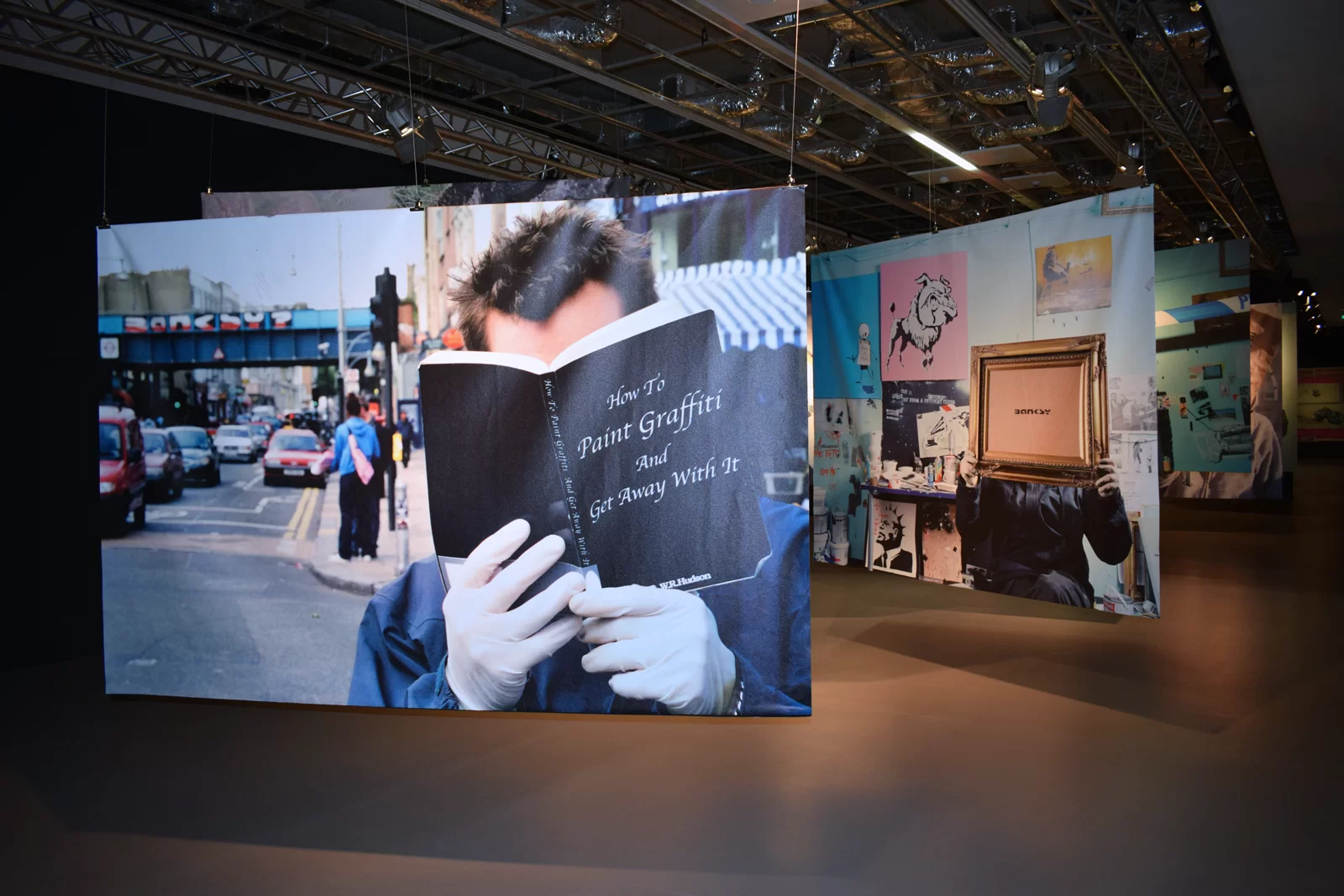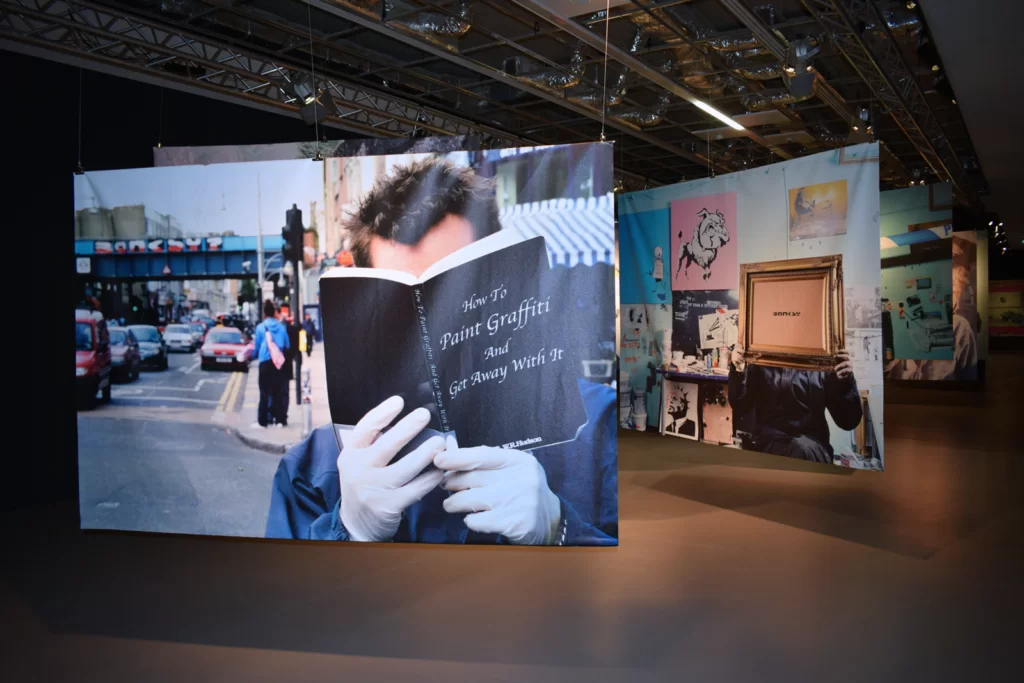 Today, the Tbilisi art scene is bustling and is home to several art institutions, galleries, and studios; one of those institutions, The Georgian Museum of Fine Arts, is known for its in-depth collection of over 3500 artworks by over 100 Georgian artists. This October, the institution celebrates its 5th anniversary, complementing the city's Graffiti scene and culture with the opening of Banksy: Birth of an Icon, curated by Steve Lazarides, the gallerist, photographer, and, for twelve years, the manager of the graffiti legend, Banksy.
Lazarides brings the grit and the essence of Banksy's creative path from his humble beginnings in the street to his meteoric rise through powerful documentary photography displayed across seven rooms of the Georgian museum, totalling 20,000 square feet.
This particular journey with Banksy encompasses a creative partnership that lasted nearly twelve years. A partnership with me as his photographer, driver, manager and much more besides

Steve Lazarides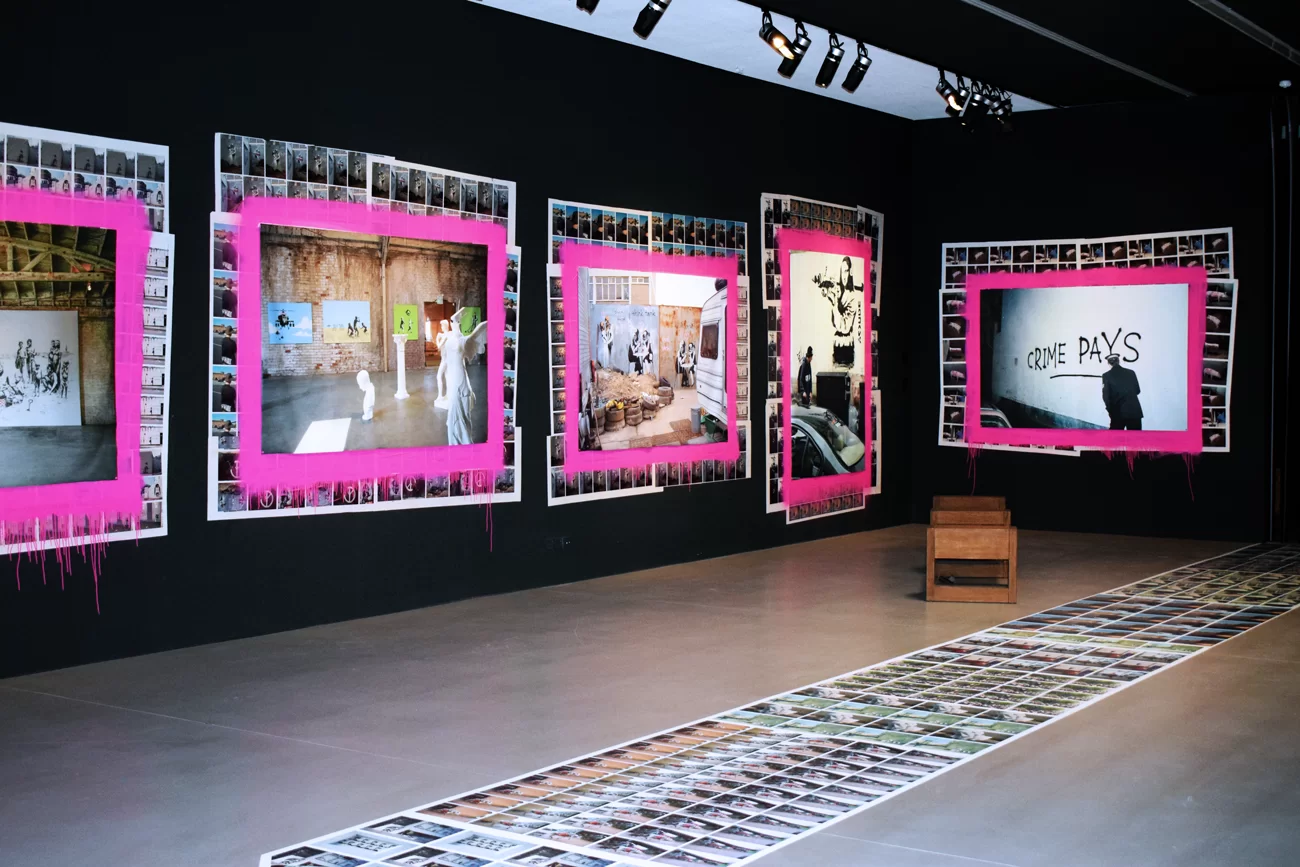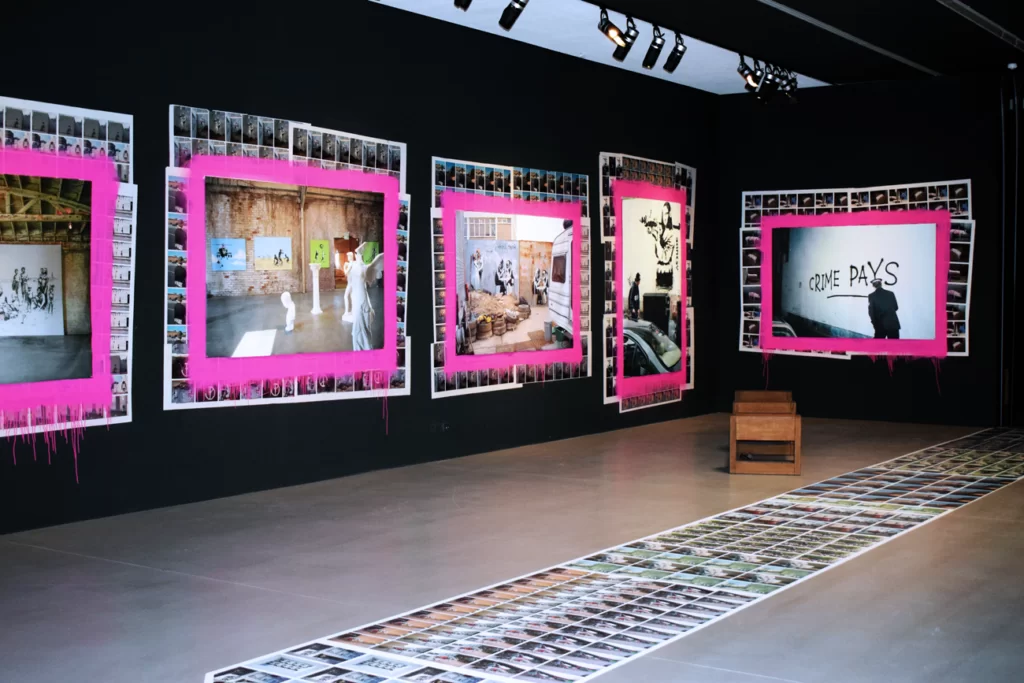 Yet Lazarides' curatorial approach scintillates intrigue as he challenges the exhibition format of displaying photography in what some may see as an institutional critique. The museum walls are immersed in black paint, and lighting reminiscent of a night out with a spray can delivers a stark ambience to the rooms, enhanced by Lazarides' choice to display photos on large-scale canvas hung at angles from the ceiling.
The photos on the wall have been blown up and accentuated by pink spray-painted borders and photography contact sheets, providing a raw, unfiltered look into Lazarides' process, revealing the imperfect alongside the perfect. Showcasing not only the 'hits' but also the 'misses', offering a glimpse into the unaltered reality of Banksy at work, his artwork, and more, these contact sheets also act as a path on the museum floor leading to the focal pictures of a room.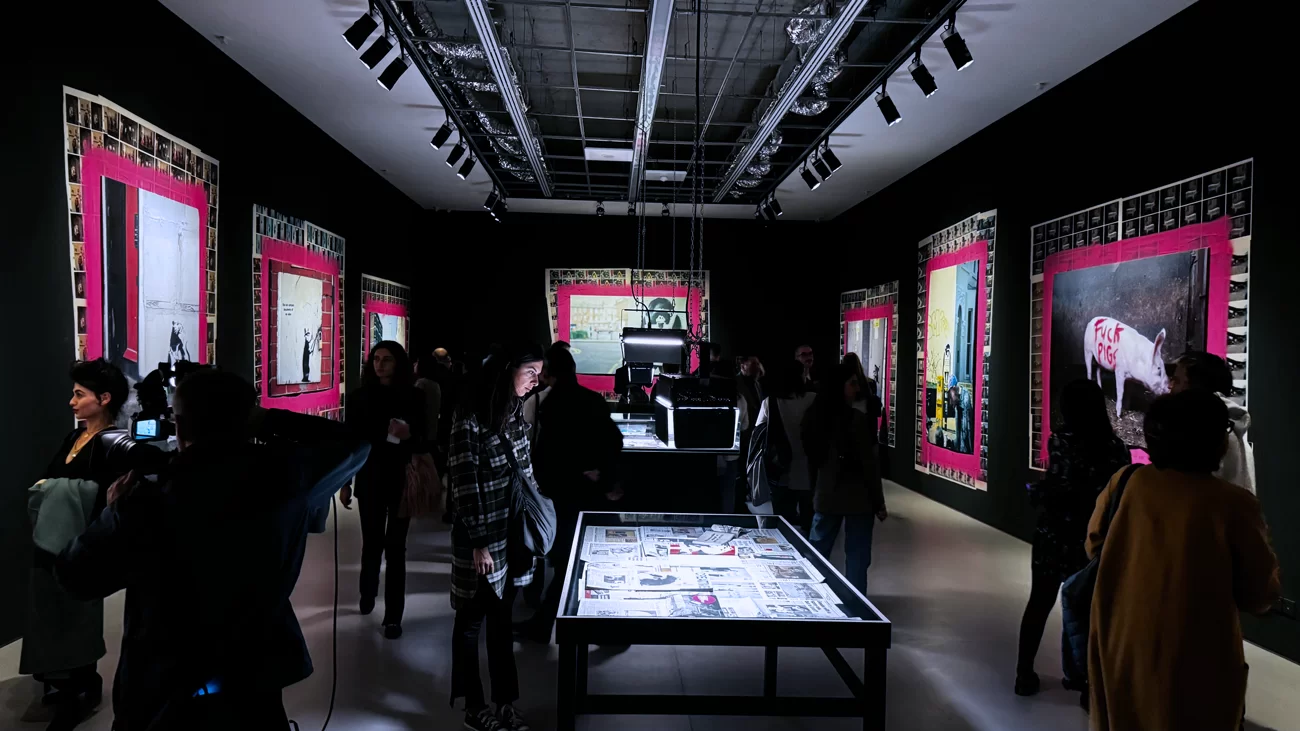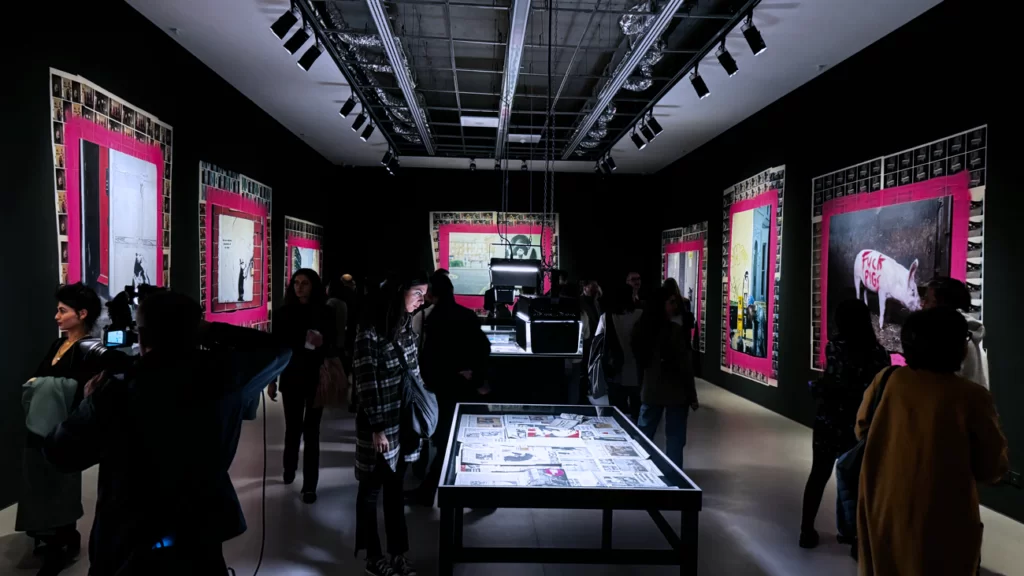 As you go through the exhibition, you'll realize why the art world reveres him and what distinguishes this once-vandal as a legendary Graffiti icon. The show includes works using various media, such as sculpture, canvas, and authentic street blinders, alongside Banksy's original pieces.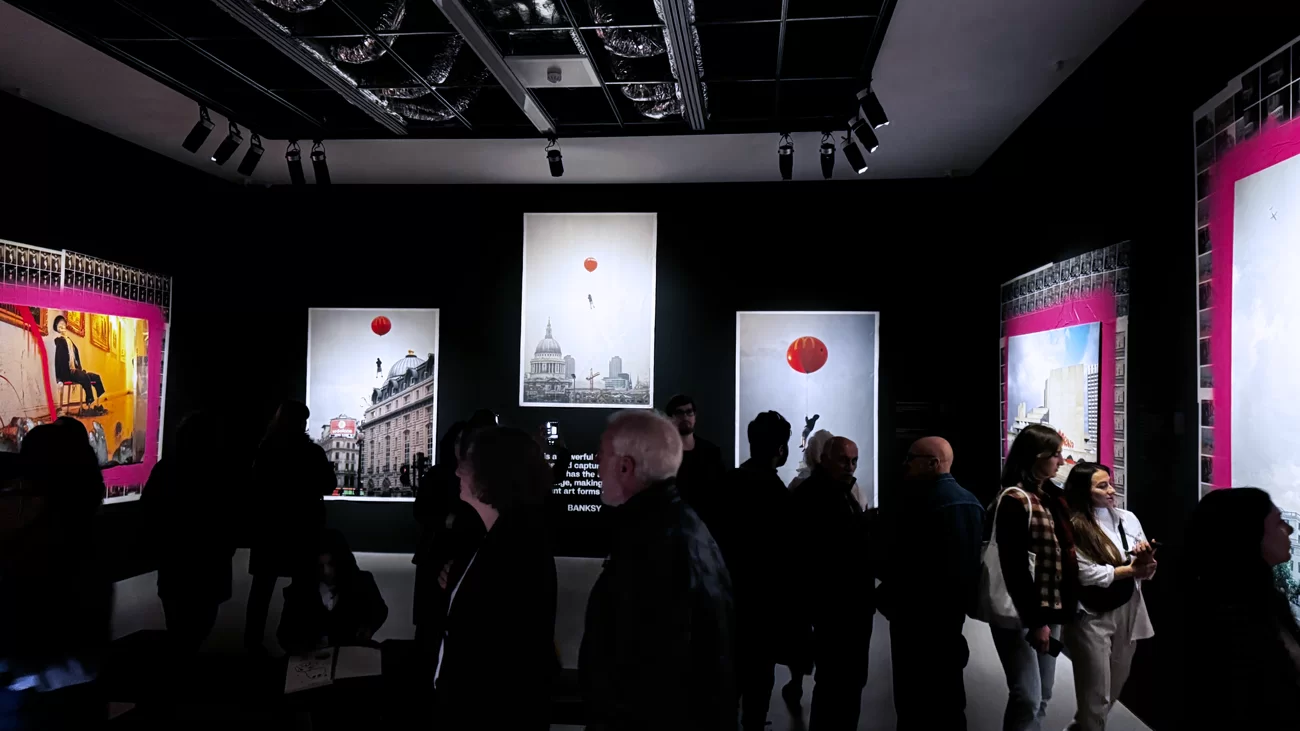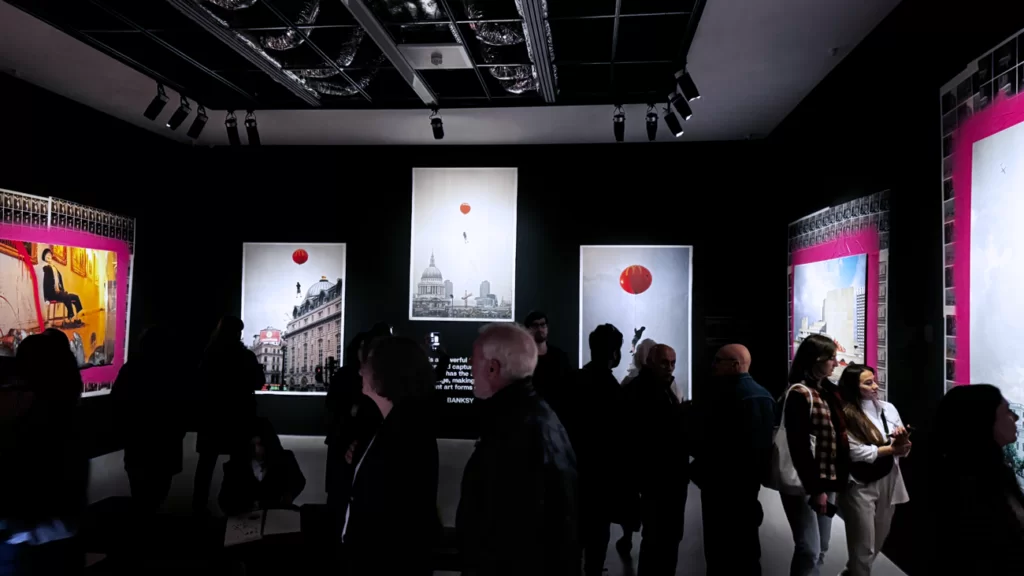 Moreover, one of the exhibition rooms features works by Georgian street artists curated by Elene Kapanadze, who are actively working in Tbilisi's streets, such as GAGOSHA, MISHIKO SULAKAURI, SEMICHKA, KOSKA, SICK'N TIRED. In connection with the museum, their works bear witness to their hallmark styles and impact on Georgian culture.
Banksy: Birth of an Icon delivers an in-depth look into Banksy's journey from two perspectives: through documentary photos captured by Lazarides that introduce you to his origins and how it all began, and through his original pieces that demonstrate how far Banksy has transcended boundaries and how ahead of his time he was.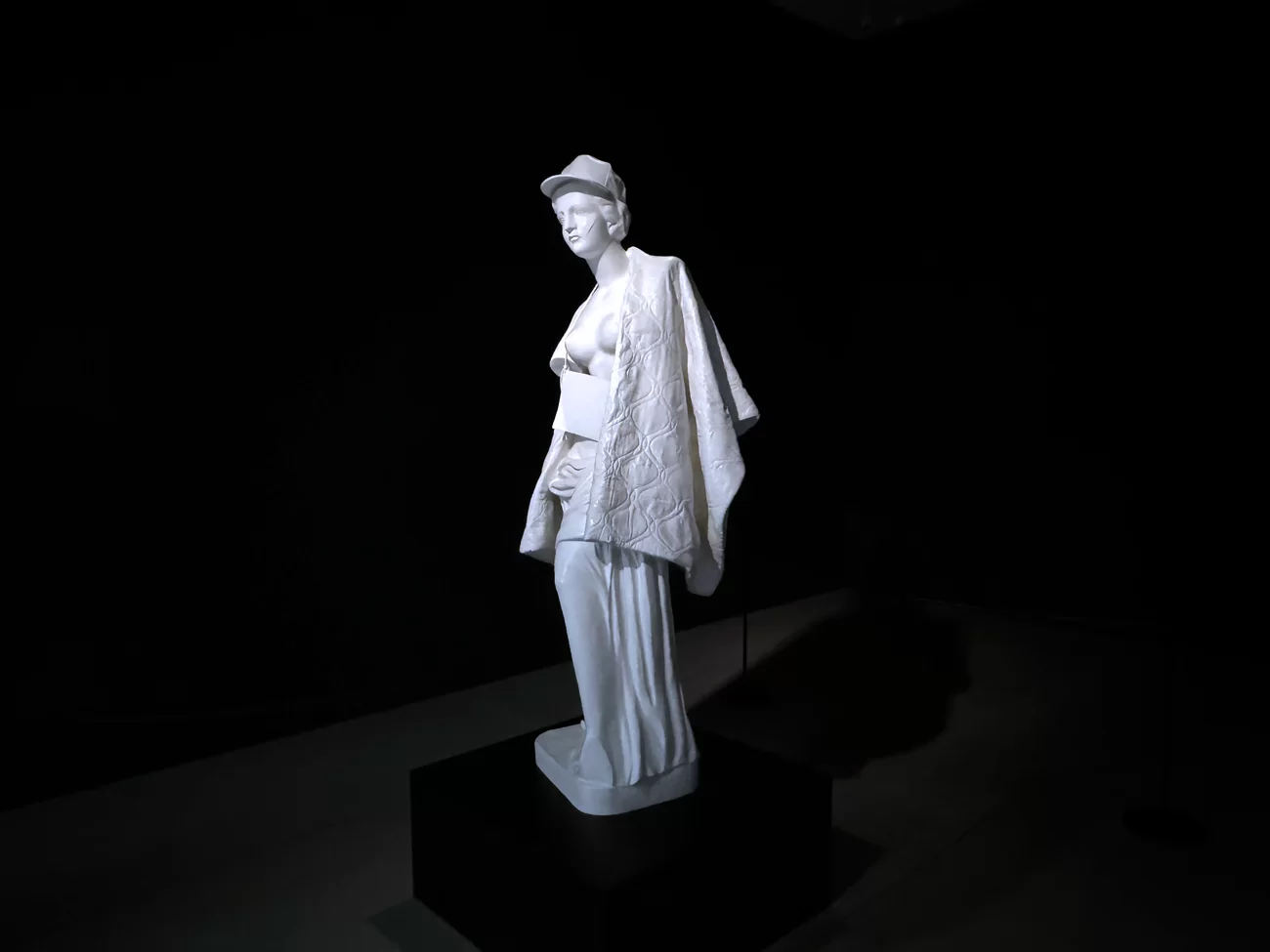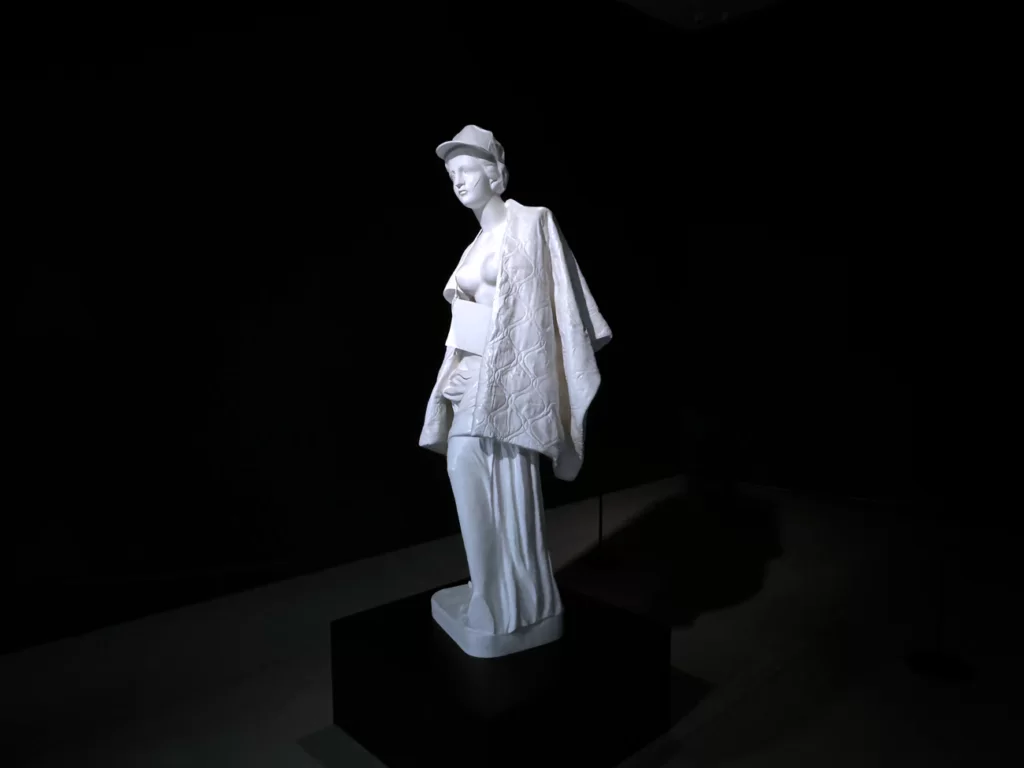 Tbilisi's art and culture scene is a testament to its resilience and ability to adapt and innovate. The city has always been, and continues to be, a place where East meets West, traditional meets contemporary, and local meets global.
Banksy: Birth of an Icon Curated By Steve Lazarides opened on 17th October 2023 until 13th February 2024 at the Georgian Museum of Fine Arts, 7 Shota Rustaveli Avenue Tbilisi Georgia.
©2023 Steve Lazarides, GMOFA