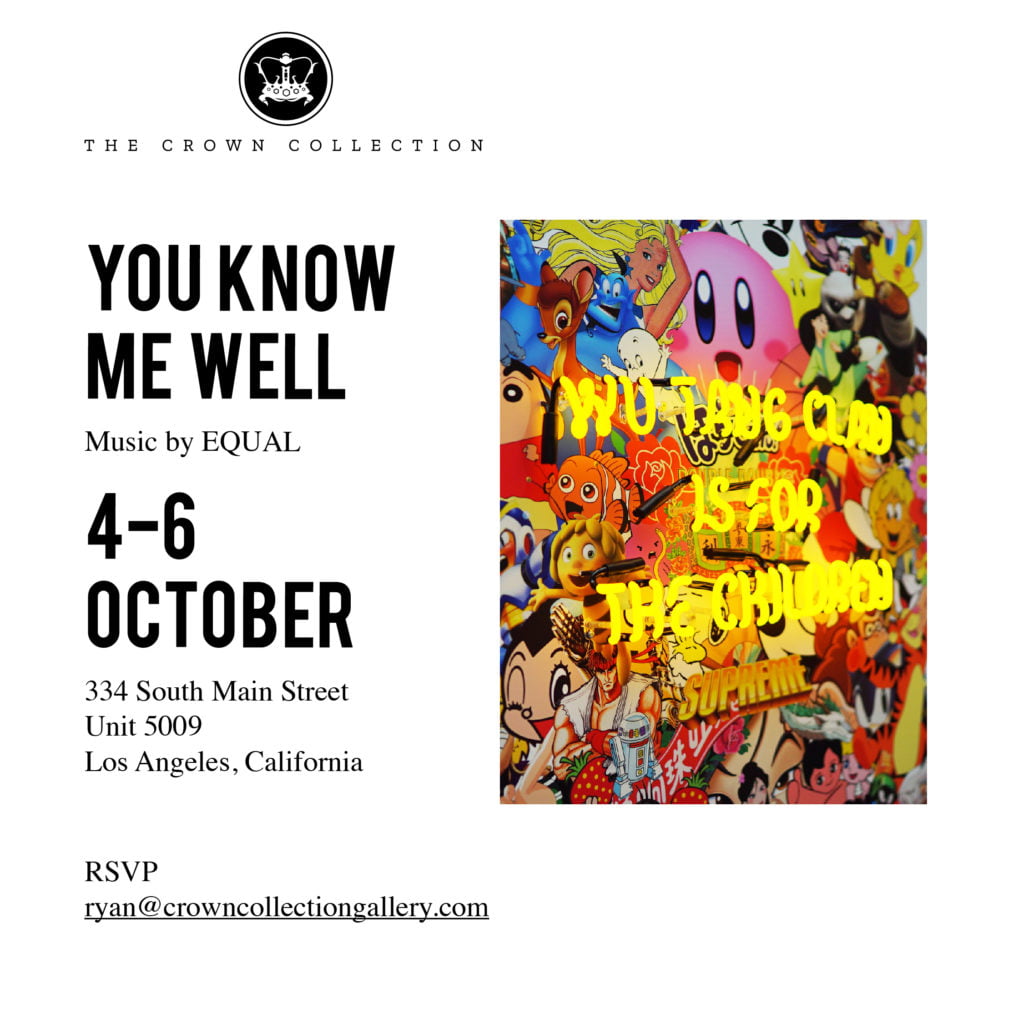 After consecutive successful exhibitions in Beijing, Belgium and Hypeconvention in Vienna."You Know Me Well" will be displaying his Y2K-visuals spiked with rap, pop culture and shiny neon-pimped installations.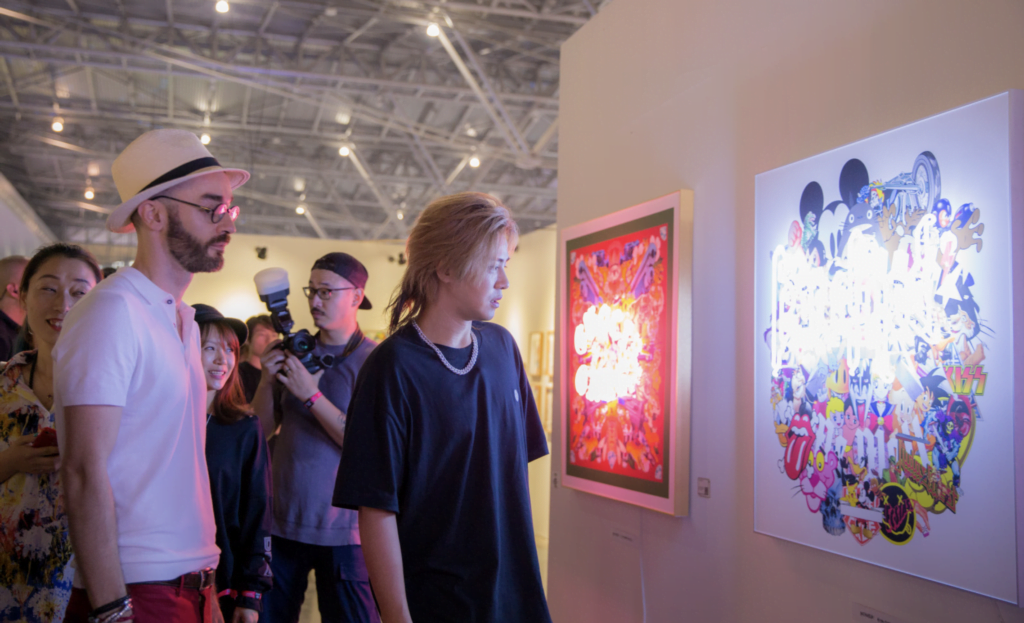 At the renown the Crown Collection gallery in Los Angeles from the 4th to 6th of October 2019. The Crown Collection is known for consistently providing one-of-a-kind, never before seen art and artist to the forefront for their collectors.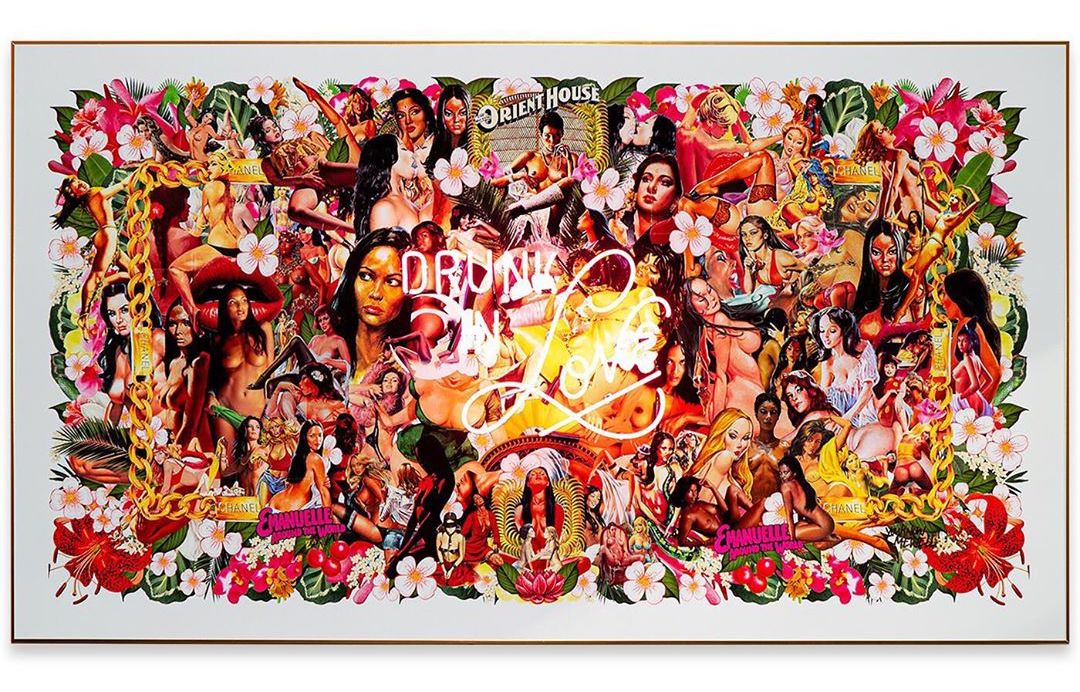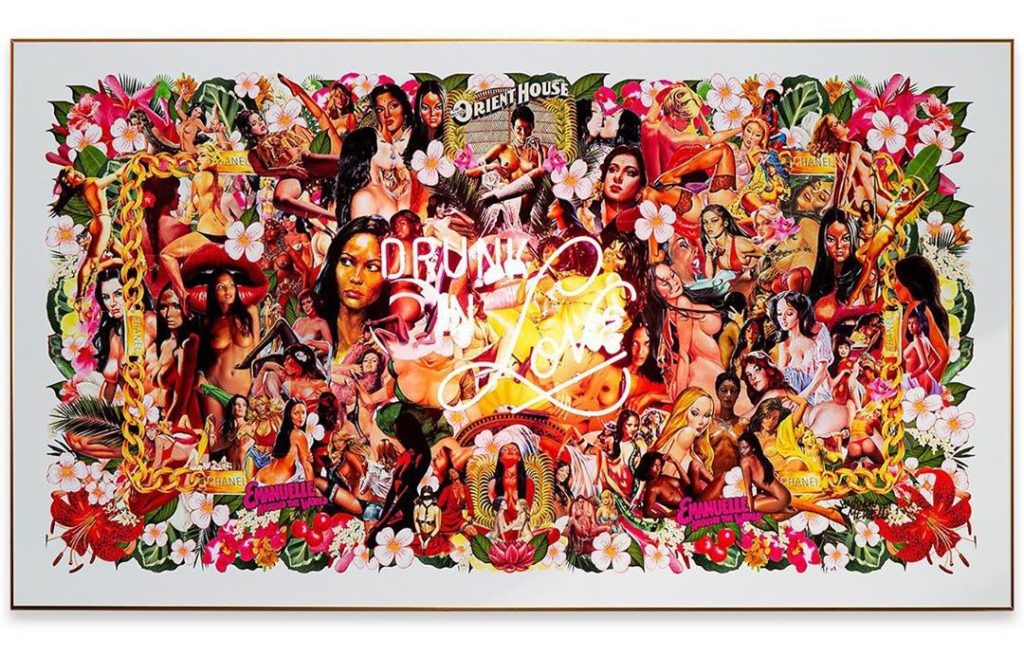 This exhibition is not to be missed, for more information contact crowncollectiongallery.com
"You Know Me Well" – Exhibition, Music By EQUAL
6pm -10pm, 4th – 6th October 2019 at 334 South Main Street Unit 5009 Los Angeles, California
RSVP – info@crowncollectiongallery.com
A playground of Y2K-visuals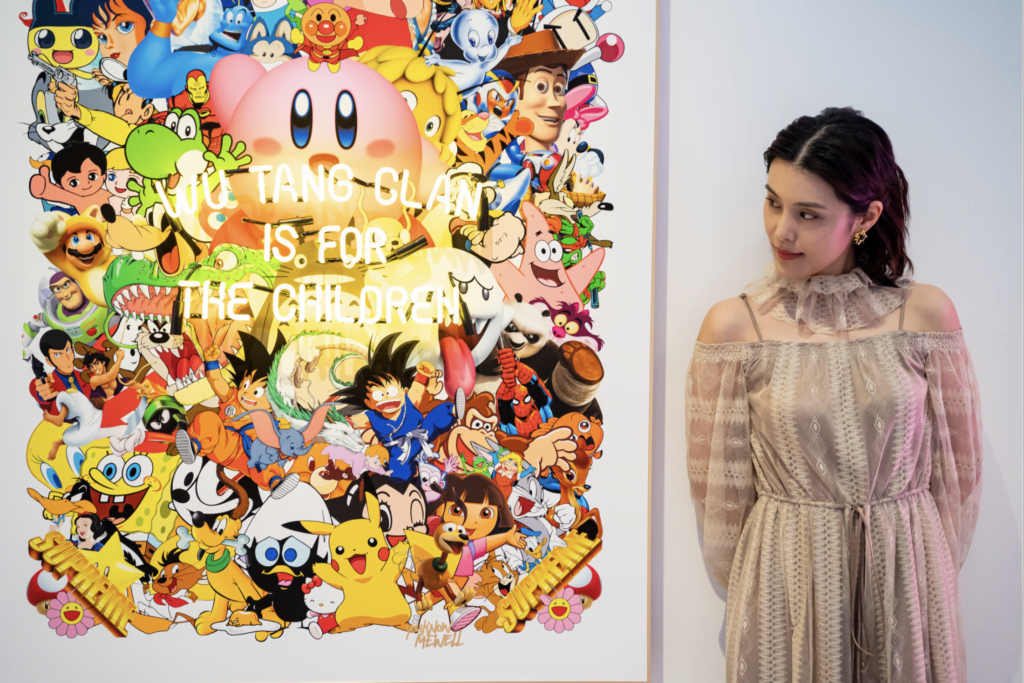 Upcoming exhibitions 2019
DEC 19 Porto / Portugal
OCT 19 Los Angeles / US
SEP 19 Shenzhen / PRC
Past exhibitions 2018 / 19
JUL 19 Beijing / PRC
JUL 19 Antwerp / Belgium
FEB 19 Hypeconvention / Vienna / Austria
DEC18 Art Muc / Munich / Germany
SEP 18 'Pop Up' / Munich / Germany
SEP 18 YoHood / Shanghai / PRC
SEP 18 Prince Charles / Berlin / Germany
About The Artist
Kami is an Art Director and Designer in Berlin, and produce artworks with his trademark signature 'YOU KNOW ME WELL'. His works merge pop culture, rap references with detailed complex lighting installations.