Will Claridge shows incredible nous when choosing what to reveal and what to conceal in his works. By painting over photographs (with a glorious abstract looseness) the artist manages to create new, dynamic compositions which build upon, rather than take away from, the content of the original image.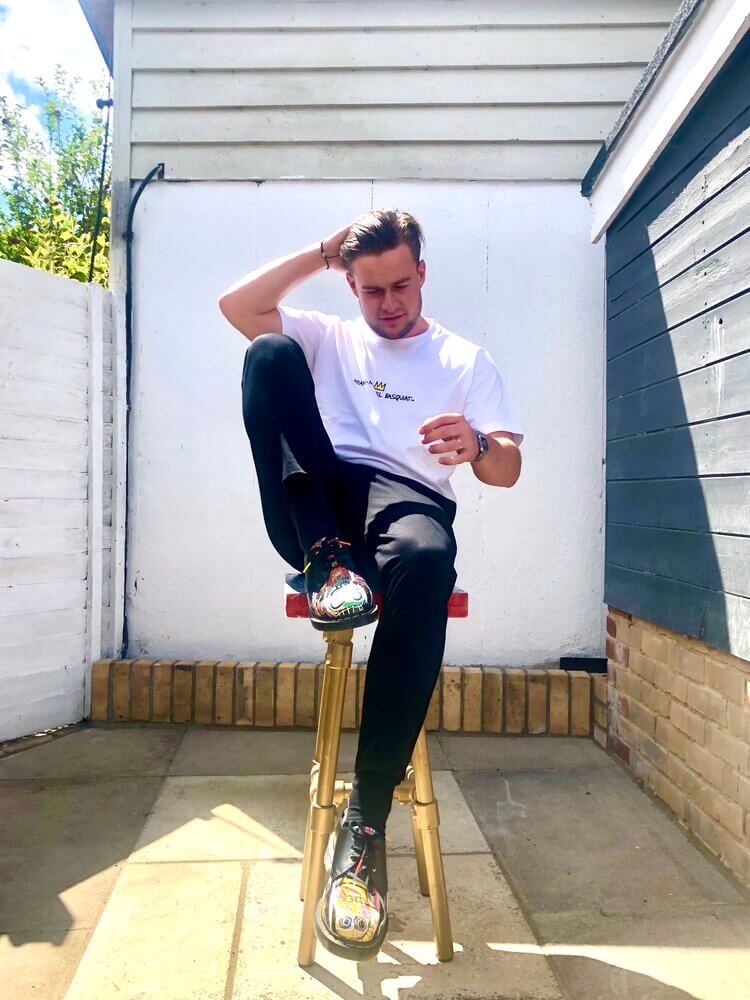 By obscuring aspects of the photograph, we, the viewer, are consciously forced to complete the narrative.

Will Claridge
Photography as a stand-alone practice has a strange rep. Due to its utilitarian nature (anyone can take a photograph) the skill of artists who work primarily in photography is often underestimated, and yet the images they take are viewed as somehow non-physical: floating images with no objecthood, surface, or tactility. Claridge's works remind us of the physical nature of the photograph, emphasising the three-dimensionality of the object with his thick paint detailing.
In an interview with Art Plugged, the artist tells us about his work at Roys Art Fair, the influence of German artists, and Instagram algorithms.
Q: First thing's first, introduce yourself! What do you make, how do you work?
A: Hey, my name is Will Claridge, an emerging artist based in Essex. My practice reflects contemporary culture through its innovative blend of photography and painting. My most recent series, 'Poetics of the Everyday' explores the banality of everyday life portrayed by overpainting my own film photography. I have also experimented with Polaroid film, which allows me to create sharp lines, contrasting the white border with the chaotic explosion of colour.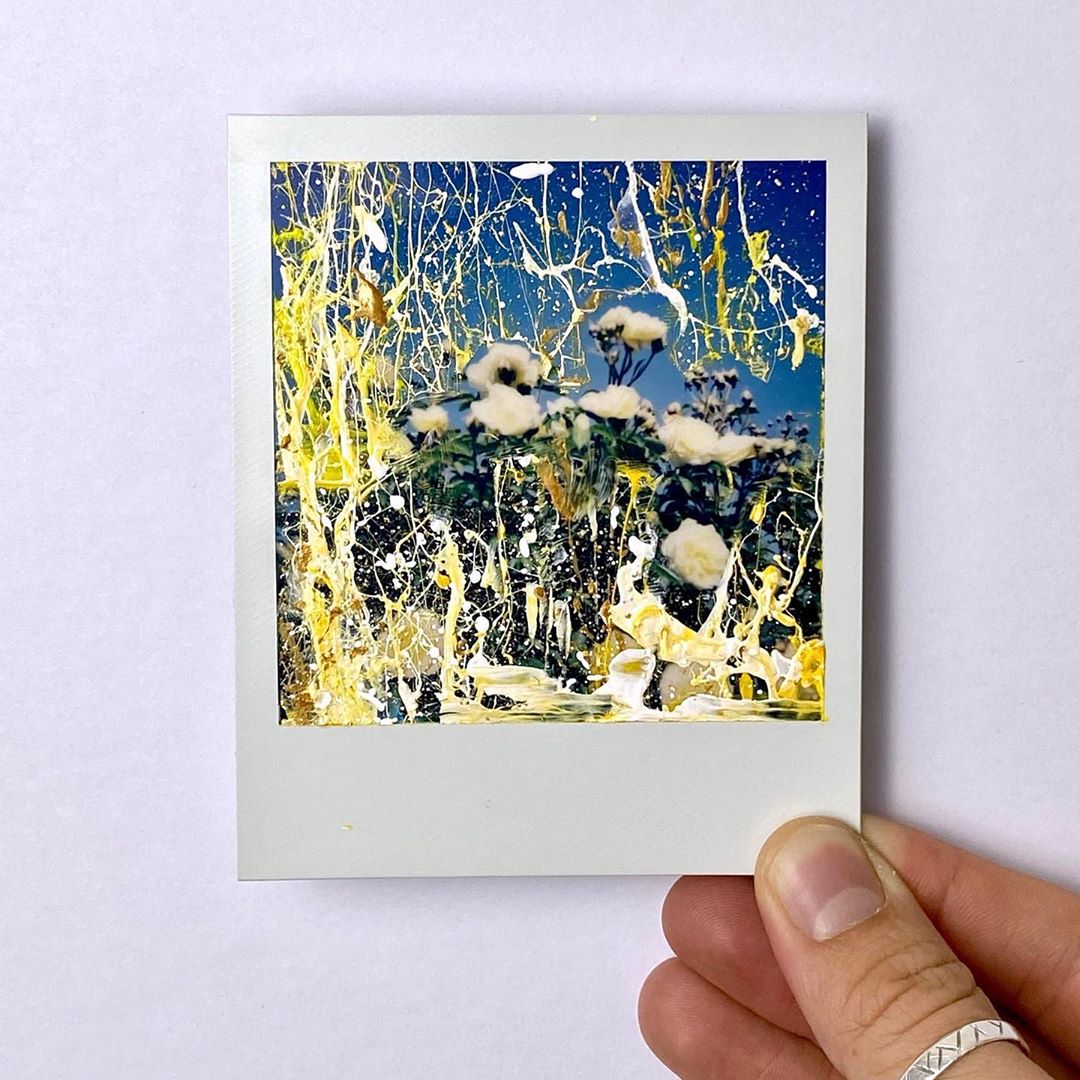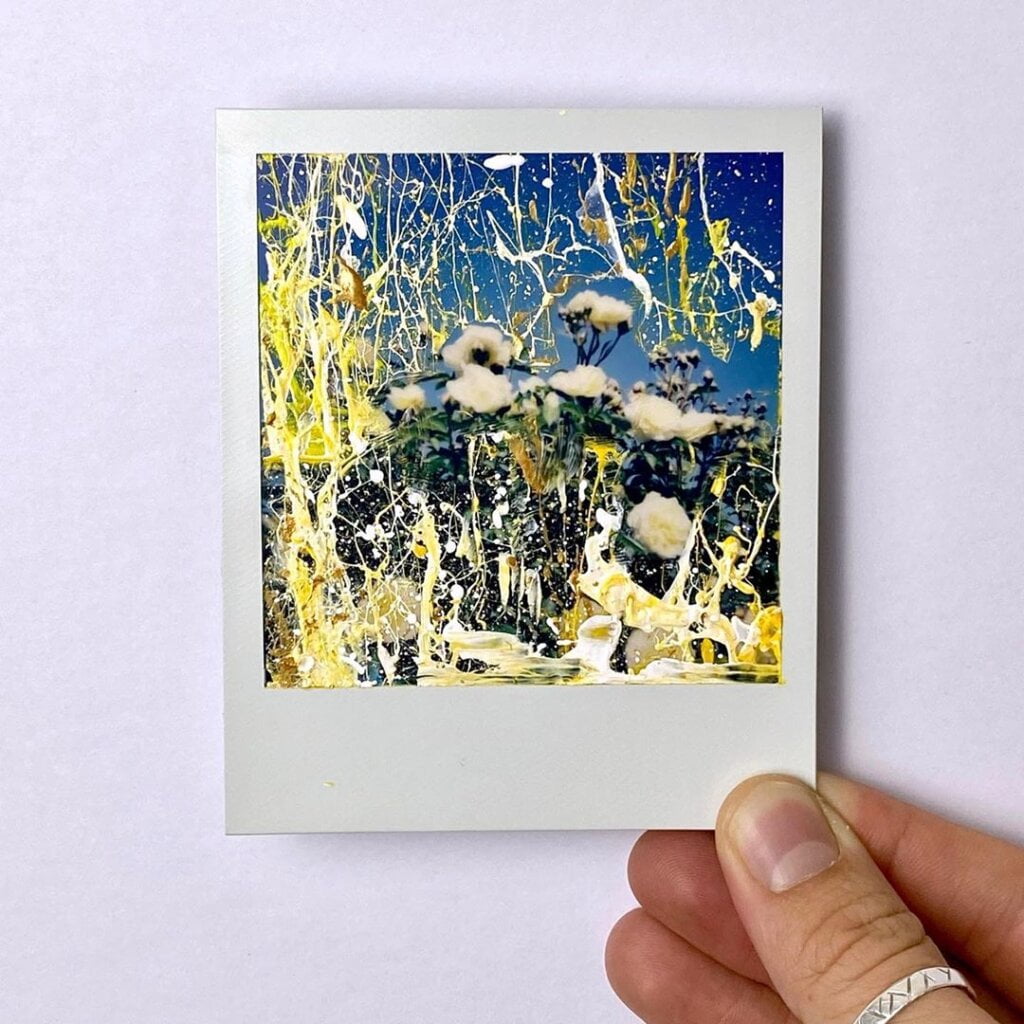 Q: What would you say your artistic background is? How long have you been working?
A: I graduated in 2017 from Falmouth University with a BA(Hons) in Fine Art, prior to an art diploma at art school. Since then I've established my career as an emerging artist, selling online and through a number of galleries. I am also the ArtFair manager for Roy's Art Fair London alongside co-founding Roy's Art Gallery and Podcast (set to launch later in the year).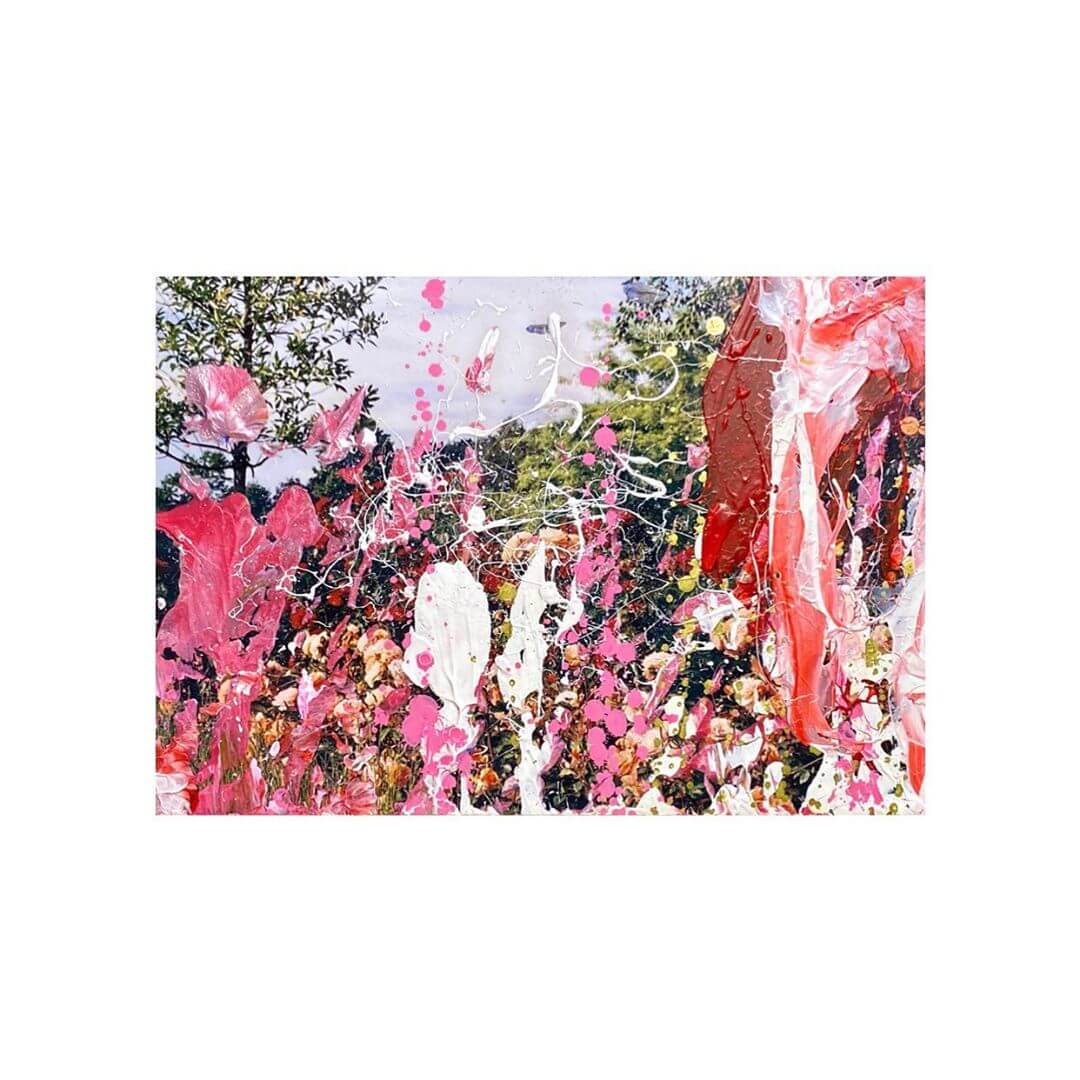 Q: Are there key themes in your work?
A: I'm fascinated by themes of banality, the quotidian and the everyday, the power of the art lies in its ability to change focus; altering the perspective by subverting the conventional focal point. What do we see when our vision is obstructed, when the abstract crashes in on the figurative, when the blur of an out of focus photograph demands our undivided attention? The hybrid work contrasts a mundane, everyday situation with a bright, explosive use of colour.
By obscuring aspects of the photograph, we, the viewer, are consciously forced to complete the narrative. The work aims to provoke the audience with both frustration and intrigue whilst being faced with an aesthetically pleasing image.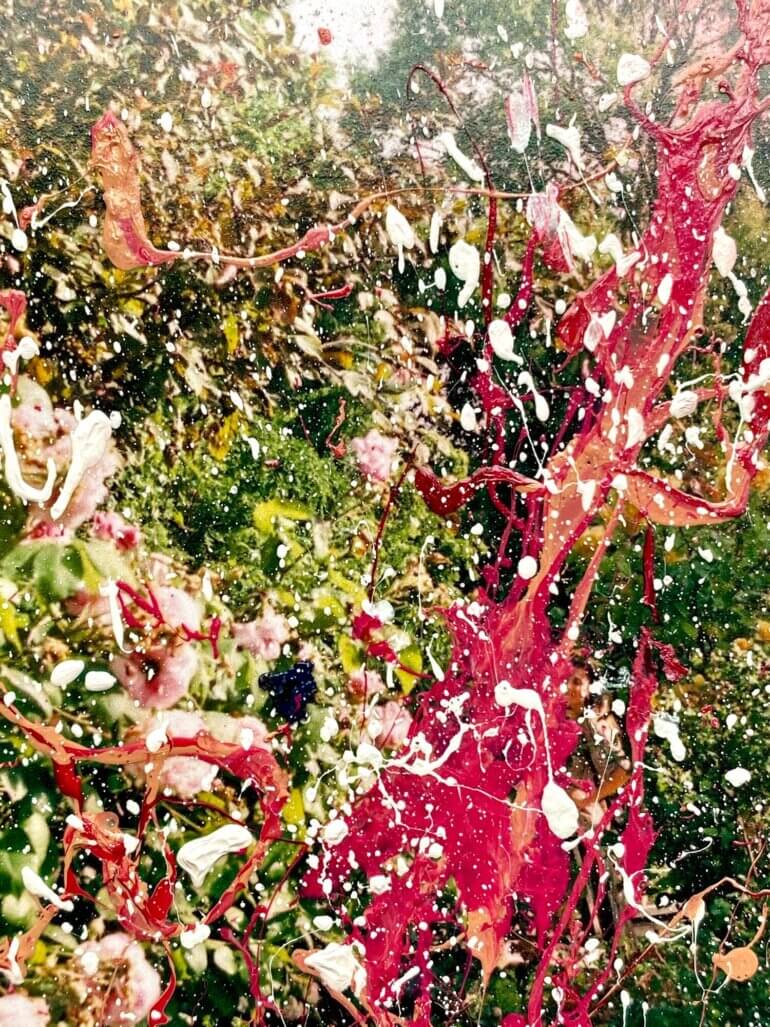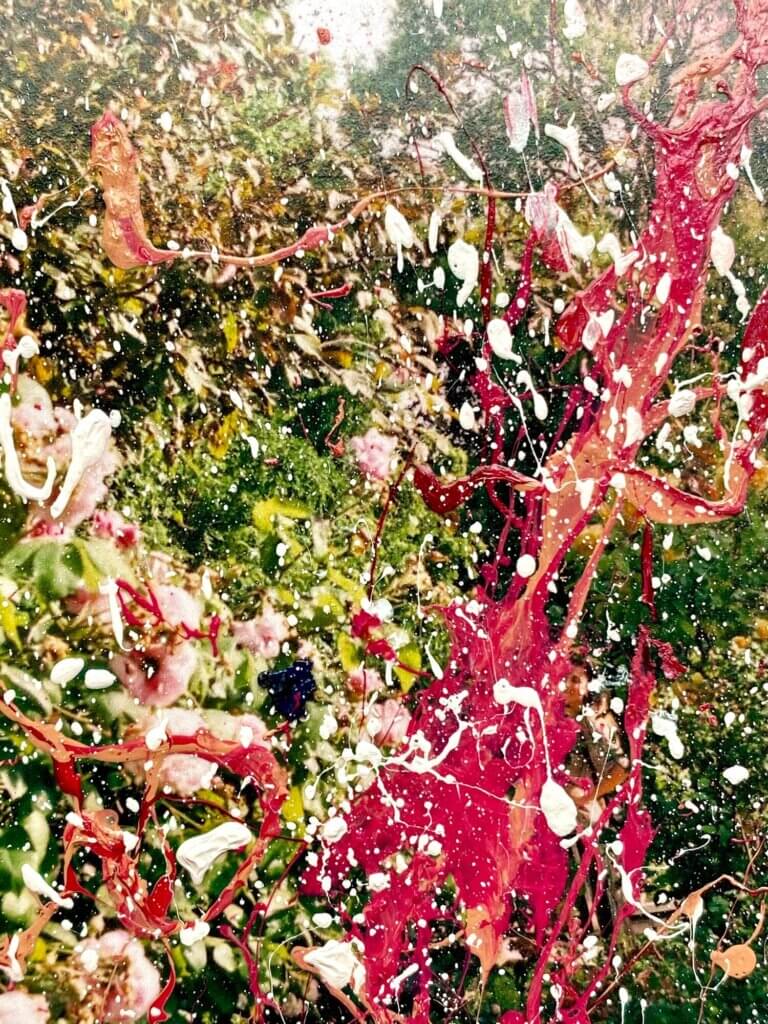 Q: What is your favourite piece you've created?
A: My favourite piece of art is always the last piece I've created, I am always keen to progress on my last creation, taking inspiration from it and developing my craft each time. Therefore my favourite piece to date is 'Painting the Roses Red', an overpainted film photograph of rose bushes at an Essex country gardens last summer. I Particularly enjoy the crash of colour on such a delicate subject matter. I also really enjoy adding humour to my titles where possible, a slight homage to Alice in Wonderland.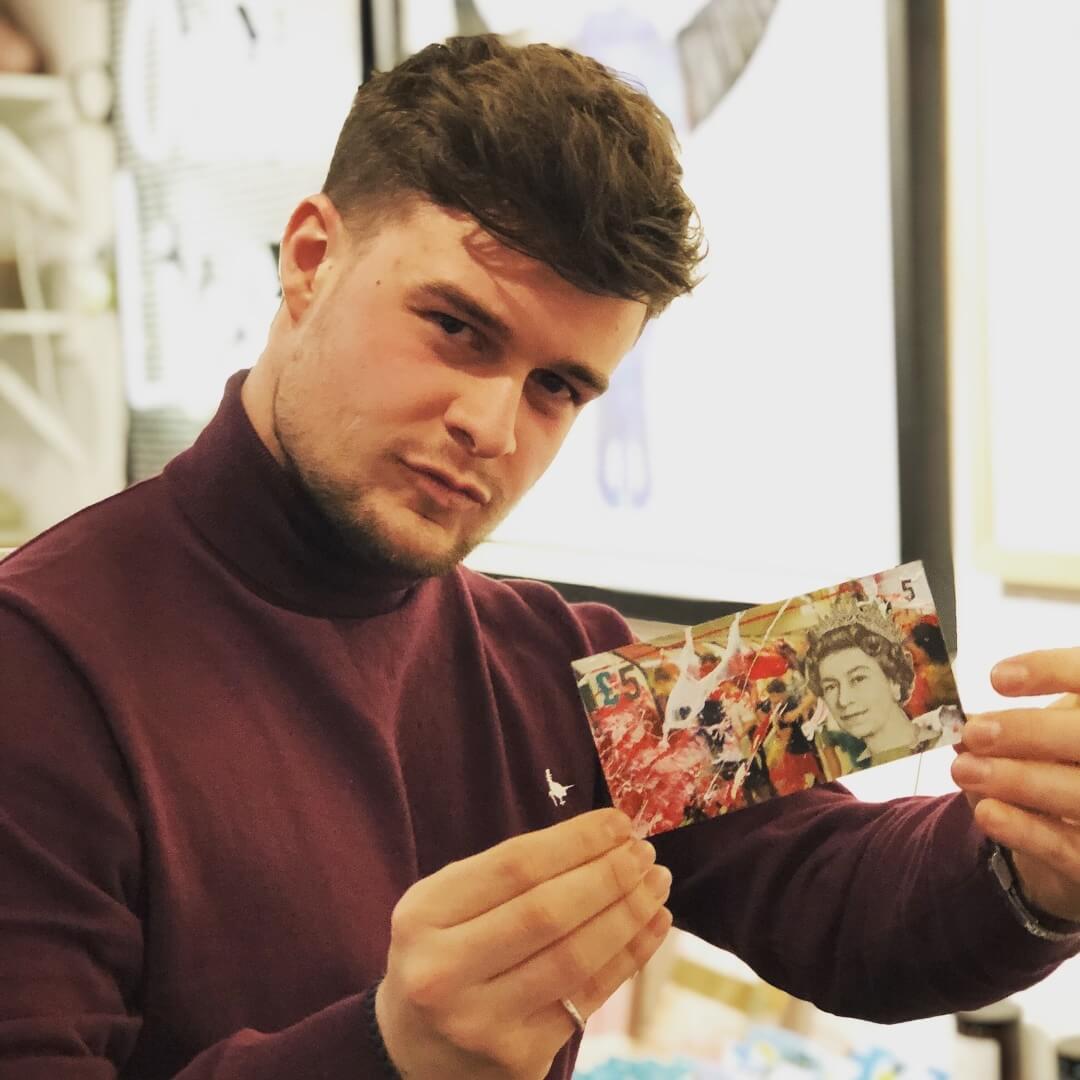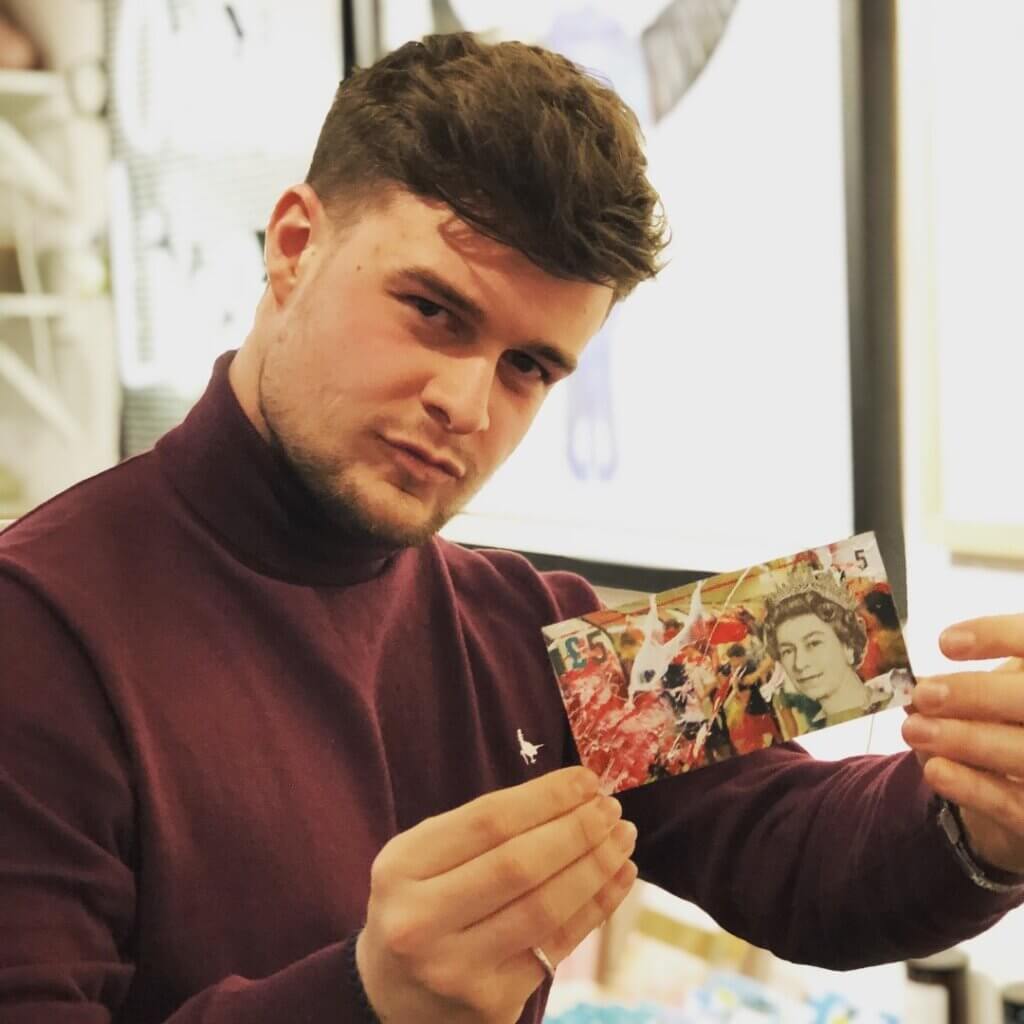 Q: Who are your biggest inspirations?
A: My biggest inspirations are a selection of painters and photographers. Gerhard Richter is probably the most obvious, he had a series of 'Overpainted Photographs' in the 70's which were just incredible. Surplus oil point from his larger abstract works found their place splattered and spread over his holiday snaps. Whilst admiring Richter's retrospect of large paintings, I was completely fascinated by these small moments he was creating on the side.
Im a big fan of the German art scene. Artists such as Wolfgang Tillmans and Richter's ex wife Isa Genzken with their considered cornucopia of weird and wonderful artworks. Photographers I admire include Andreas Gursky, Martin Parr, William Eggleston and Stephen Shore, who all capture the everyday in their own unique styles.
Q: What's next for you?
A: I've got two upcoming markets in North London I'm taking part in, showing a range of affordable artworks. Then I'm in the process of planning a solo show for either later this year or early next year depending on the dreaded COVID situation. The art fair season has been postponed until next spring so until then I'll be selling online and getting myself into galleries.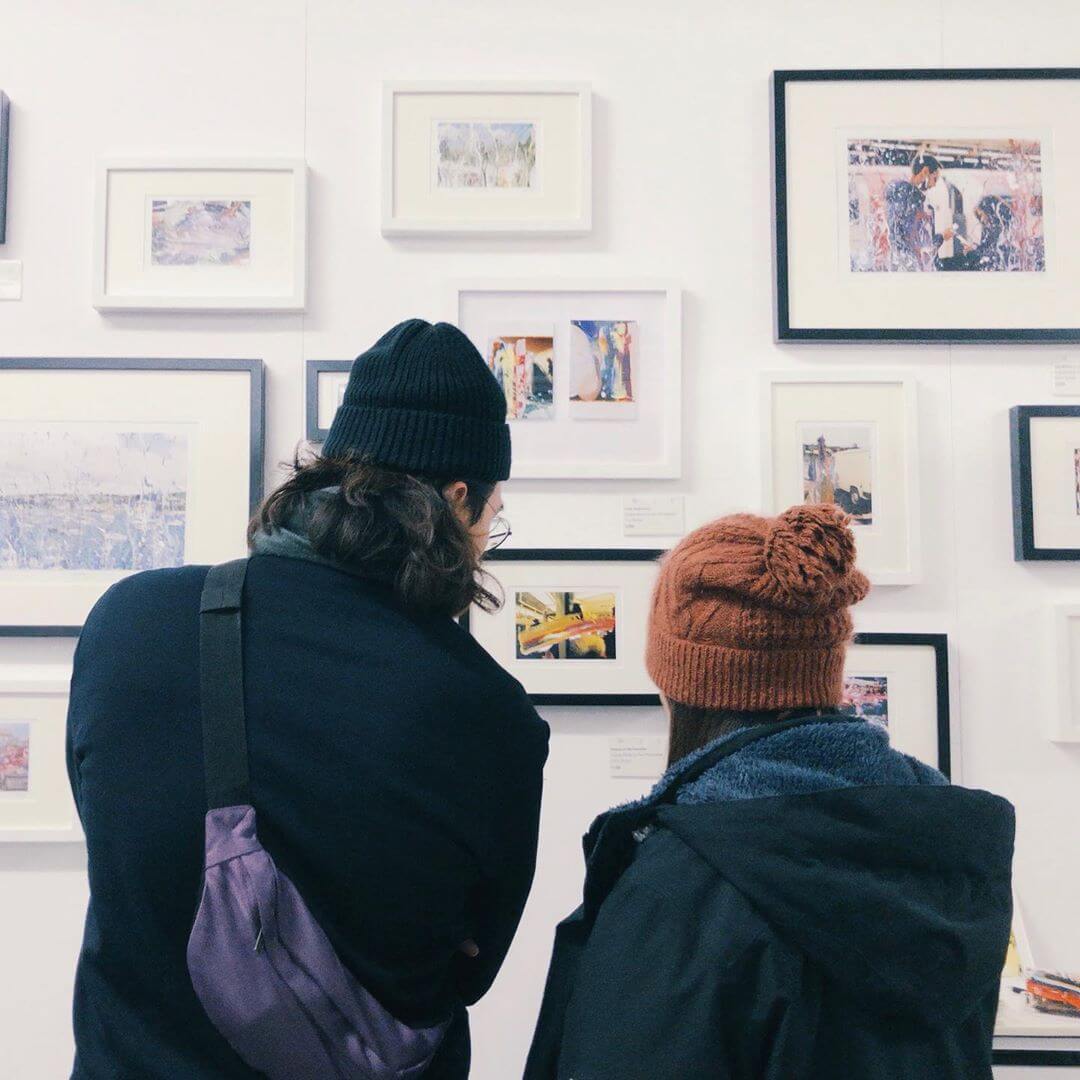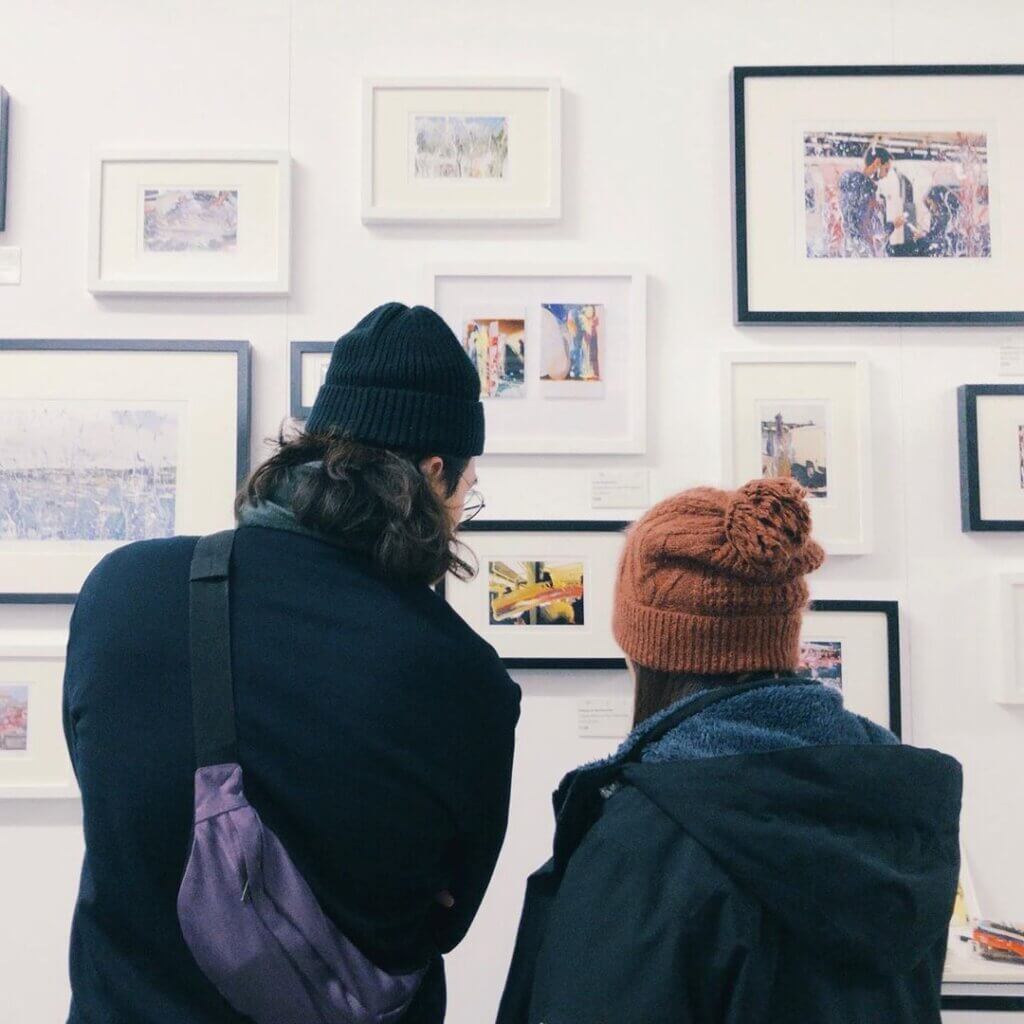 Q: How do you strike the balance between being an artist and being your own salesperson?
A: This balance is a tricky one and it can often sway one way or another. I think its important for me to just make and make some more! Keep creating, keep making mistakes and then promoting the ones that 'make it'. Making a sale for an artist can really make their day but relying on this can also put an incredible stress and pressure to try and make commercial work that will sell, which, in my experience, has resulted in me lacking the passion behind my practice. Therefore I often find myself stepping back and resetting; going again. It's so important for me to fully love what I create and that should go hand in hand with the artwork.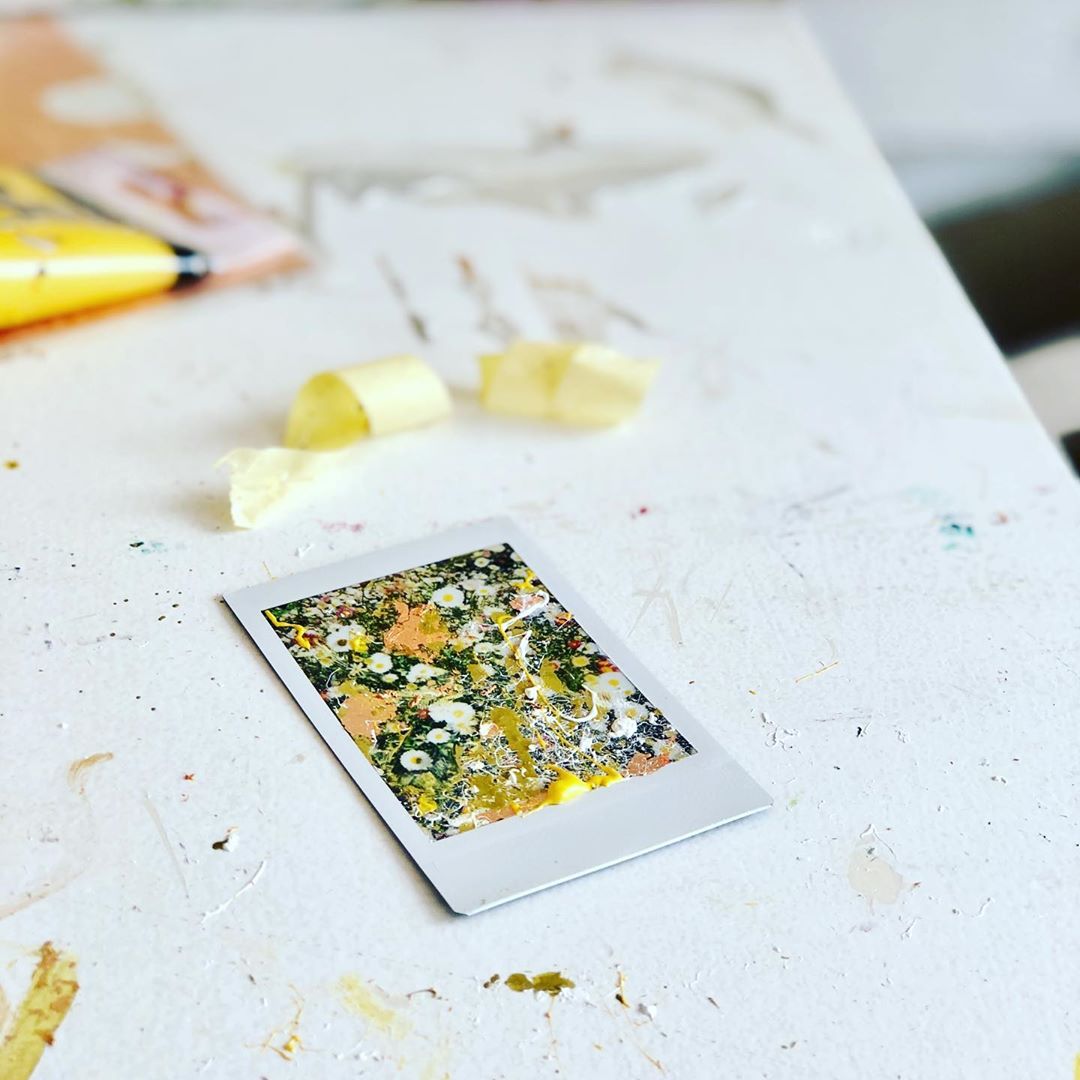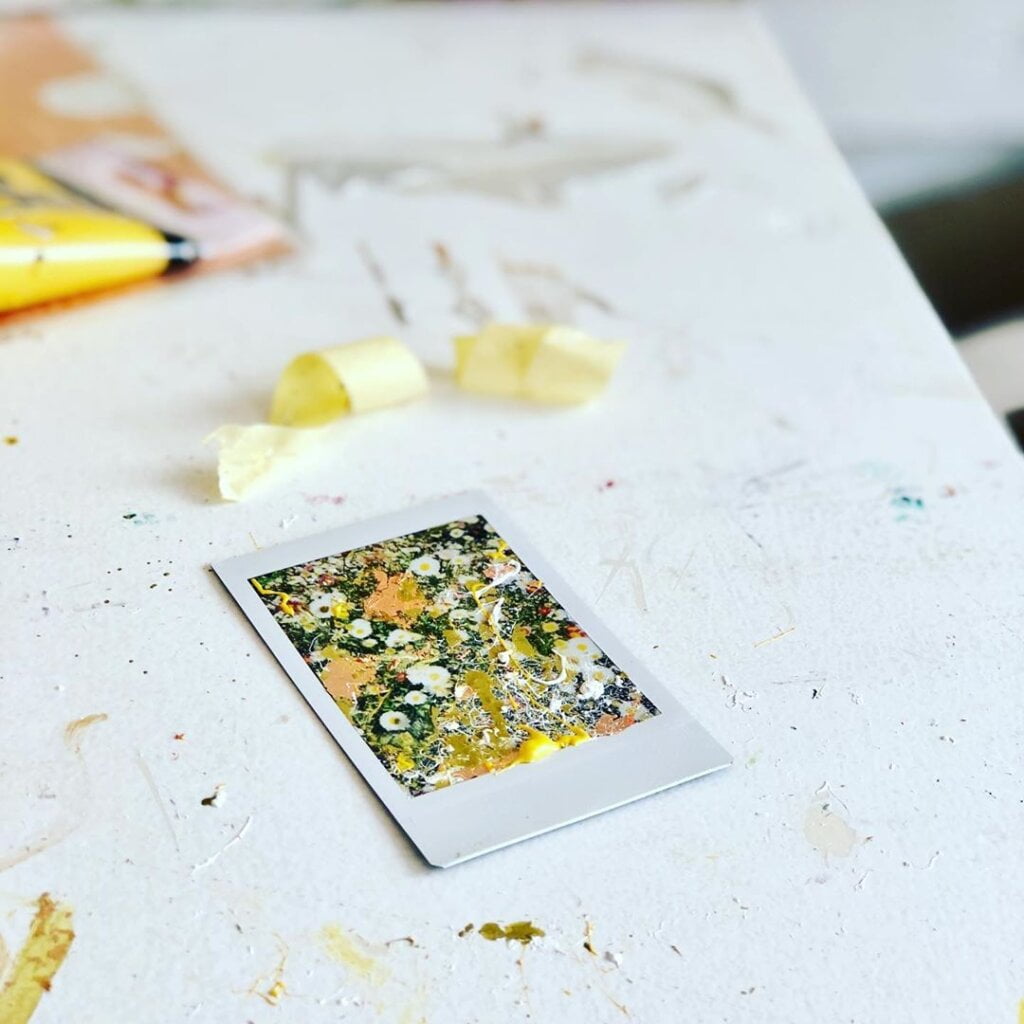 Q: Social Media as a tool for artists – pro or anti?
A: I feel as though social media plays a huge role in supporting artists in promoting and selling their art. However nothing compares to seeing artwork in the flesh, and despite the current climate, it's increasingly difficult to get artwork displayed for more to see in person. Because of this, I see a lot of artists, including myself, trying new and innovative ways to get their work seen, in way of virtual rooms, websites and online galleries.
Social media has undoubtedly developed over the past 5 years making it very easy to go live, upload videos of studios, works in progress and directly chatting to clients. However, with social media platforms such as Instagram changing their algorithms, it's become yet again incredibly hard for creatives to be seen.
Q: What are you angry about right now?
A: A lack of kindness. We are living in such a strange and scary time and I see too many selfish people who are out for themselves.
https://www.instagram.com/willclaridge.art/
©2020 Will Claridge