A major new Van Gogh exhibition opened on 4th October at the Musée d'Orsay in Paris, featuring the Museum's first ever Virtual Reality experience: 'La Palette de Van Gogh' ('The Palette of Van Gogh').
'Van Gogh in Auvers-sur-Oise: The Final Months' focuses on the legendary Dutch artist's final works, including masterpieces that he painted during the last two months of his life, spent North of Paris in a village called Auvers-sur-Oise. An interactive VR experience – 'La Palette de Van Gogh' – was co-produced by VIVE Arts, Lucid Realities, Tournez s'il vous plaît and Musée d'Orsay, and takes as its starting point a high-resolution scan of the last paint palette used by the artist, which is part of the Musee d'Orsay's permanent collection.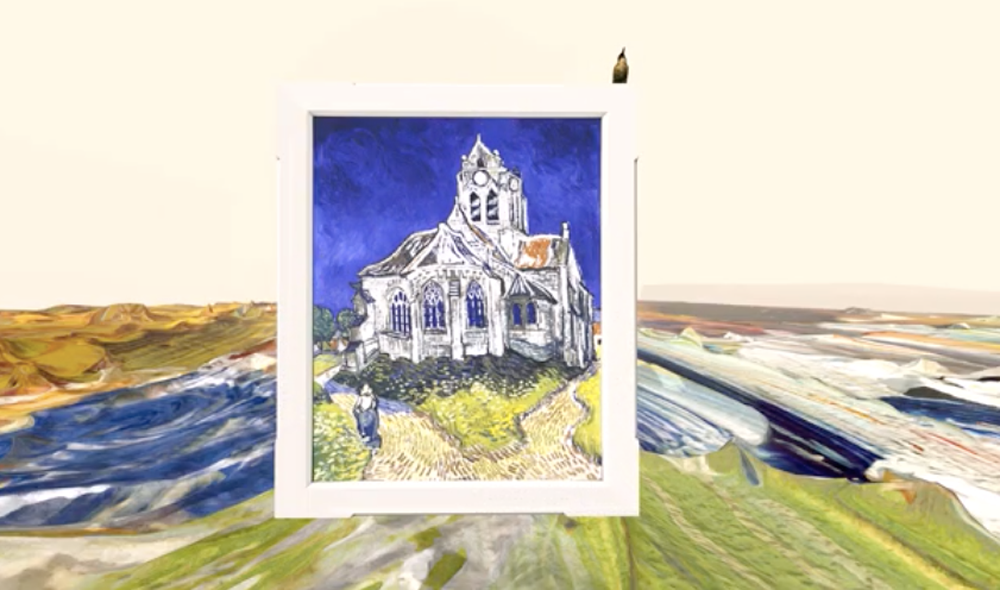 Visitors to the exhibition can experience 'La Palette de Van Gogh' by donning a headset and entering a virtual world inspired by van Gogh's final paintings. The immersive experience pieces together Van Gogh's last days, when he was cared for by his friend and physician Dr. Gachet in Auvers-sur-Oise, featuring a landscape in the colours of his palette. The voice of Dr Gachet's daughter Marguerite narrates the VR experience, which is scored by Liszt's piano transcriptions of Wagner's operas, Van Gogh's favourite composer, while a beautiful bird acts as a sort of metaphorical spirit guide through the narrative and undulating landscapes. Marguerite Gachet was one of the last women whose portrait Van Gogh painted, and the paint palette was in her possession before she donated it to the French state in 1951.
An extended version of the VR experience is in development for global release following the closure of the Musée d'Orsay exhibition in February 2024. VIVE Arts was established in 2017 as a global arts initiative supporting cultural institutions and artists by experimenting with immersive technologies to foster a greater digital ecology in the arts.
Celina Yeh, Executive Director of VIVE Arts explains that the mission of VIVE arts is to democratize art experiences and use technology as a tool to preserve cultural heritage. VIVE Arts has partnered with leading museums worldwide, including the Musée du Louvre and the Musée de l'Orangerie in Paris; the Tate Modern and the V&A in London. It has also worked directly with contemporary artists, recently including Wu Tsang, to commission her work Of Whales which featured in the 2022 Venice Biennale.
Lee Sharrock went to the Musée d'Orsay press view to see the exhibition, experience the VR created by VIVE Arts, and interview Celina Yeh, Executive Director of VIVE Arts.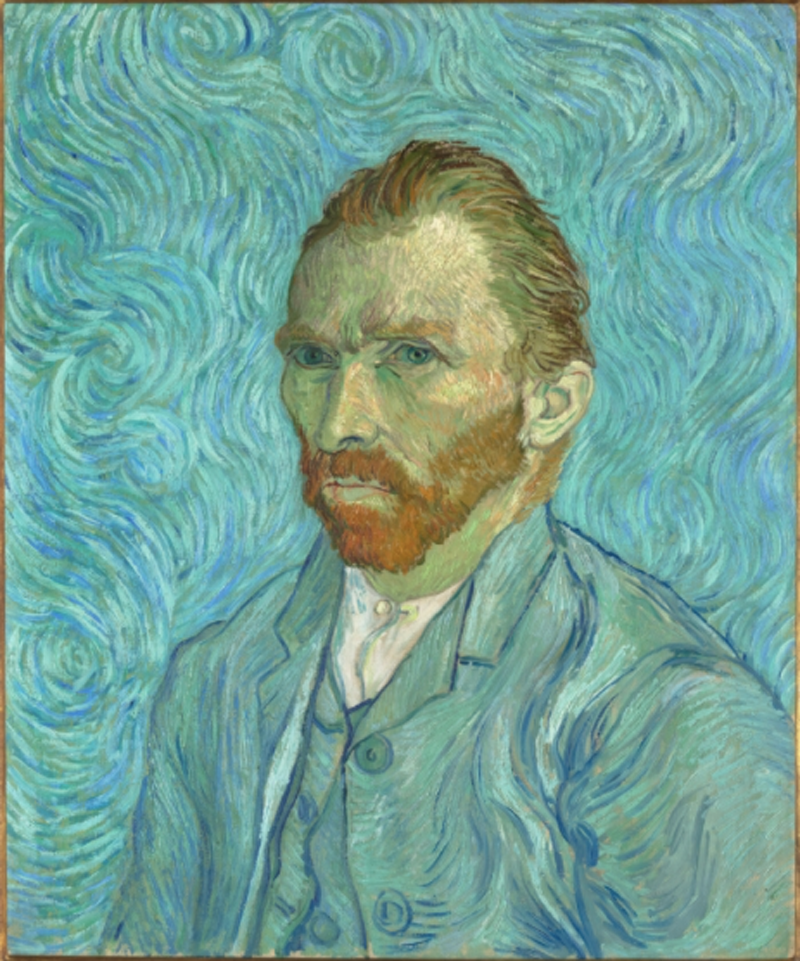 Lee Sharrock: So this is the first VR experience that the Musée d'Orsay has done?
Celina Yeh: Yes, it is the very first VR experience to be displayed here at the Musée d'Orsay. VIVE Arts had previously collaborated with the l'Orangerie on a VR experience in 2018. L'Orangerie is also part of the Musée d'Orsay but a separate museum across the river. This project was an experience about Monet, enabling visitors to step inside the famous lily gardens of his paintings. It was also co-produced in partnership with Lucid Realities, the same production team we worked with for La Palette de Van Gogh at the Musée d'Orsay.
LS: This is one of the world's most famous museums and one of the most famous artists. Was it difficult to get the agreement of the d'Orsay for this project?
CY: When VIVE Arts first began in 2017 we did perhaps need more outreach persuasion to demonstrate what we do.
But nowadays peopleare more familiar with these digital mediums and digital tools. And museums are very curious about how they can adapt this for their storytelling, but they don't always know how, and that is where we come in with our VR credentials and expertise.
VIVE Arts acts as a facilitator for institutions and artists to work with professional VR studios and artistic directors alongside the museum's curatorial and digital team. It's exciting to see major museums like d'Orsay embracing the possibilities of technology for new forms of storytelling and to reach new audiences. The Director of the Musée d'Orsay is very supportive of these new technologies for the museum and it has been an honour to collaborate with them on such a major show.
LS: You mentioned that there are lots of collaborators and people involved in this process. How long did it take to create the VR?
CY: It varies depending on the project but this one took around 8 months for the actual production. This process began when we went to Amsterdam to scan the physical palette – which is now also displayed in the Musee d'Orsay's exhibition.
To replicate Van Gogh's palette in 3D, the team had to capture the paint's physicality as it was carved out by the brushstrokes, as well as all the tiny variations in color. To achieve this, Lucid Realities turned to Cyril Preiss, an engineer specializing in high-definition photogrammetry of paintings. Cyril generated a 3D model in MétaShape, a photogrammetry software program which was used to obtain a highly detailed normal map and 48 8k textures for the palette, which measures around 20x30cm.
But there is also a lot of preparatory work that happens before that stage, which involves the creation of a proposal, deciding what the story is, and how we're going to present the experience. This all happens before the technical building phase. So in total we worked on it for around a year along with our partners at the Musee d'Orsay, Lucid Realities and Tournez S'il Vous Plait.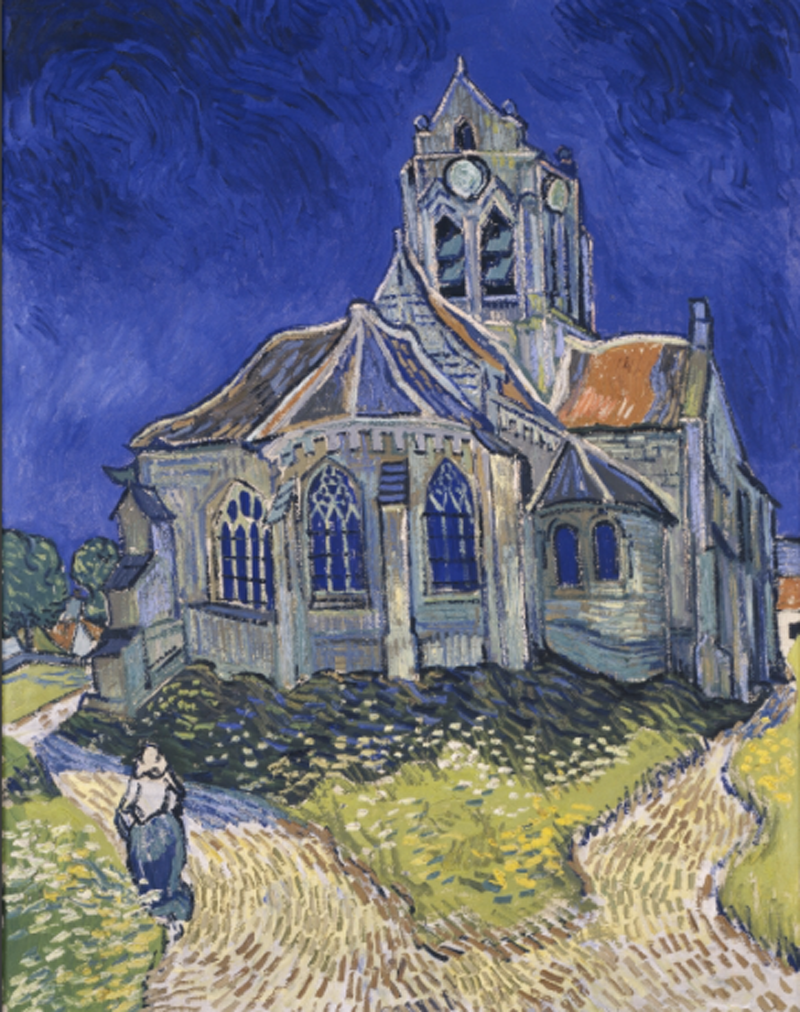 LS: How quickly do you think the technology is moving on?
CY: Technology has of course evolved a lot, but I think it's more noticeably around the comfort of the headsets and the lightness of the headsets that users experience. Previously, you needed physical controllers but now you can just use the hand. What you don't see right now is the advances of mixed reality experiences. This is something that institutions, artists and creators are working with more and more frequently. This is where the user experiences a blend of the physical and digital worlds simultaneously, so they are interacting with their physical environment in real time whilst they experience it in the virtual world. But what you see in La Palette de Van Gogh is completely virtual.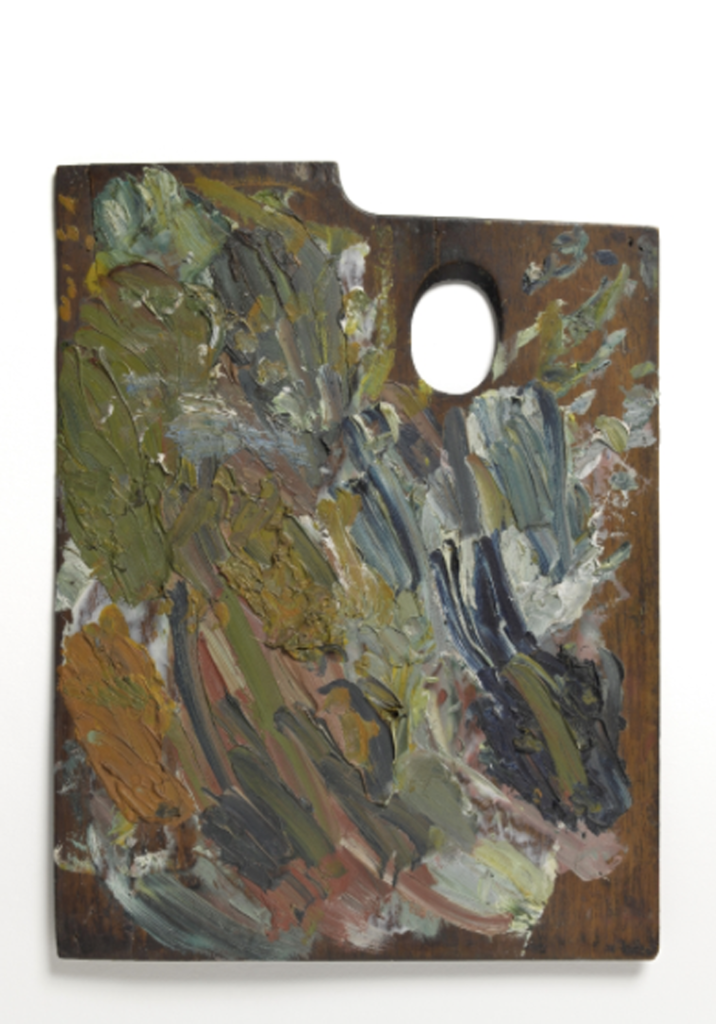 LS: Why did you decide to use the palette of Van Gogh as the starting point?
CY: This was something we discussed at length with the museum and Lucid Realities at the outset of the project. The story of this exhibition is focussed on the last 2 months of Van Gogh's life, and the palette is the very last palette Van Gogh used during this time, and also the only one that remains in existence.
We felt that the palette was a really good medium to act as a sort of umbrella and entry point to Van Gogh's life and work during this period. It tells the story of Van Gogh's varied works, which spanned landscapes, portraits and other scenes. The colours and textures of the palette allow us to extract the paintings out of the artist's tool and accompany the viewer on a journey through this period of the artist's life.
'Van Gogh in Auvers-sur-Oise: The Final Months', featuring 'La Palette de Van Gogh' VIVE Arts VR experience, is at the Musée d'Orsay until 4th February 2024: https://www.musee-orsay.fr/en/whats-on/exhibitions/van-gogh-auvers-sur-oise
©2023 Musée d'Orsay