Outernet London and Pixel Artworks have partnered to launch the world's first mixed reality experience – The Butterfly Trail. The groundbreaking technology, which pushes the boundaries of immersive design, will enable visitors to hold their own butterfly on the tip of their finger in a deeply immersive experience never possible before.
Designed by Pixel Artworks, The Butterfly Trail will play every day, for free across the giant floor to ceiling, 4 storey high, 16K wrap around screens at Outernet's flagship space The Now Building.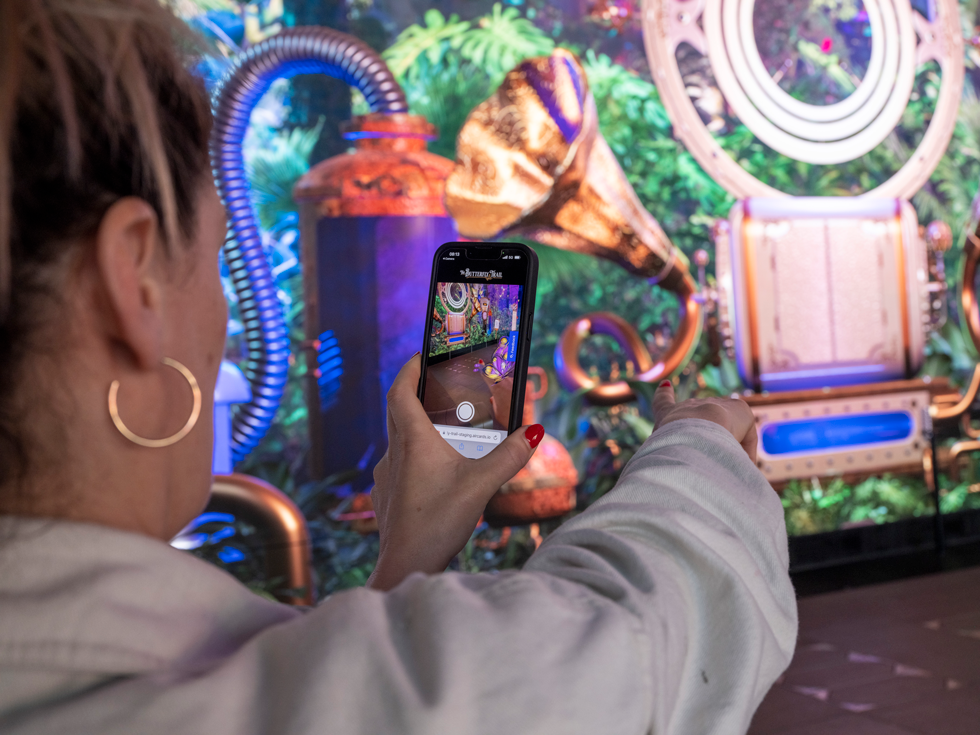 It will launch on Wednesday 20 th September and be available to experience every day between 12pm-6pm. The Butterfly Trail will guide visitors through the intrepid explorer Professor Peter Pelgrin's Botanical Workshop, into his Glass House where they can interact and explore the experience using just their smartphone. Using their phone, visitors will be able to release magical AR butterflies and trigger real-time animations.
Outernet after less than a year of being open is on target to be the number 1 visitor attraction in the UK as footfall continues to grow ahead of long established places such as The Crown Estate, Natural History Museum and The British Museum.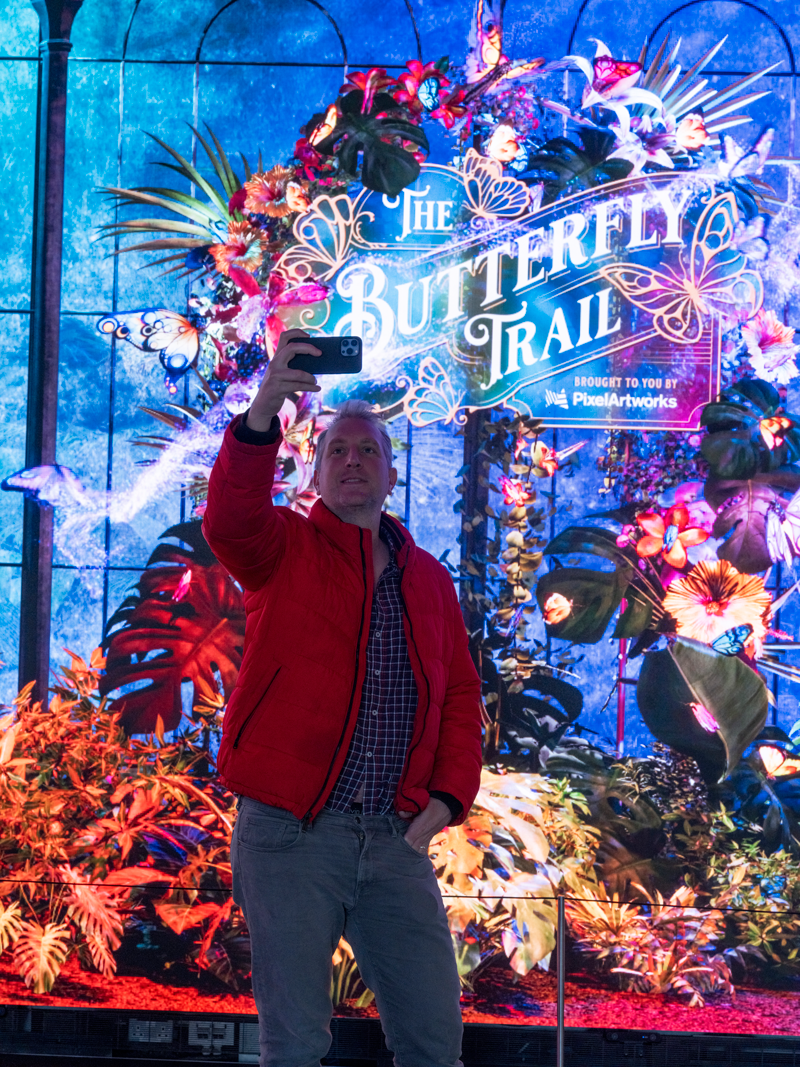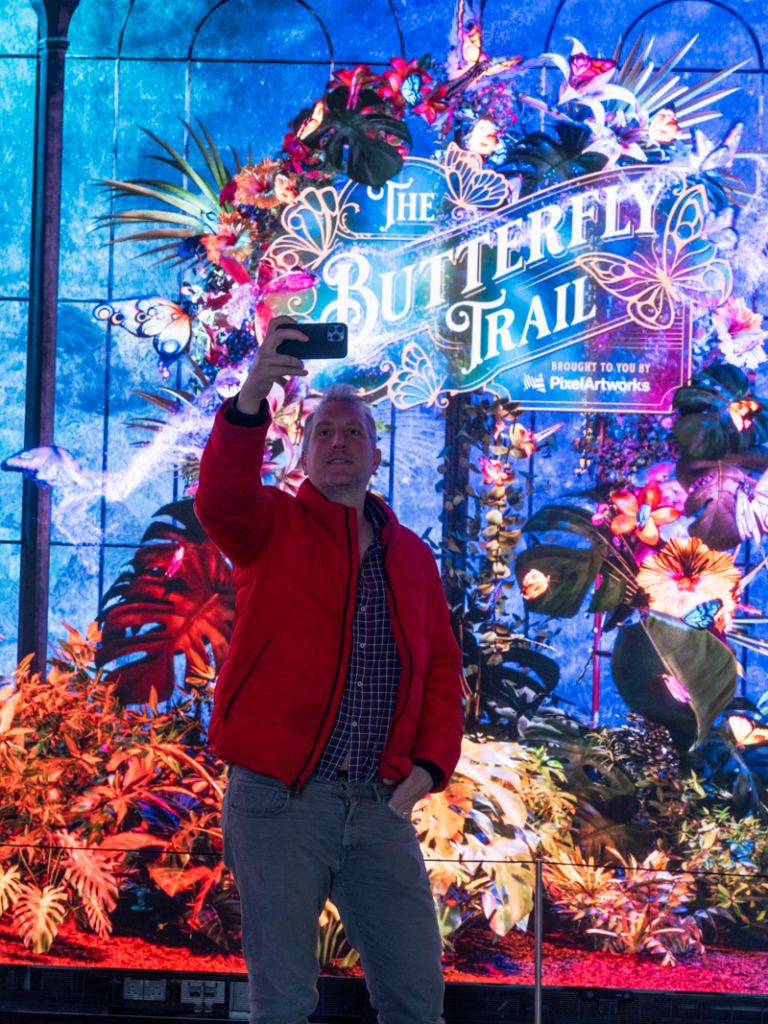 Alexandra Payne, Creative Director Outernet London, said: "At Outernet London, our ambition is to create large scale communal experiences, bringing audiences together and transporting them to other worlds be that outer space or a magical botanical garden as we've done with The Butterfly Trail.
Pixel Artworks are leaders in their field when it comes to combining breath-taking visuals and interactive technology and I'm proud to partner with them once again on this incredible experience. This is truly a global first and I cannot wait for visitors to be immersed in the world of The Butterfly Trail on the most advanced screens in the
world."
©2023 Outernet London