In mid-March I had booked my appointment at The Body Room. I was ready to get my kit off, spend some time at peace with my body, and play with some art materials. That's what they're all about. However, as with most things planned in mid-March, this was cancelled for coronavirus-based reasons.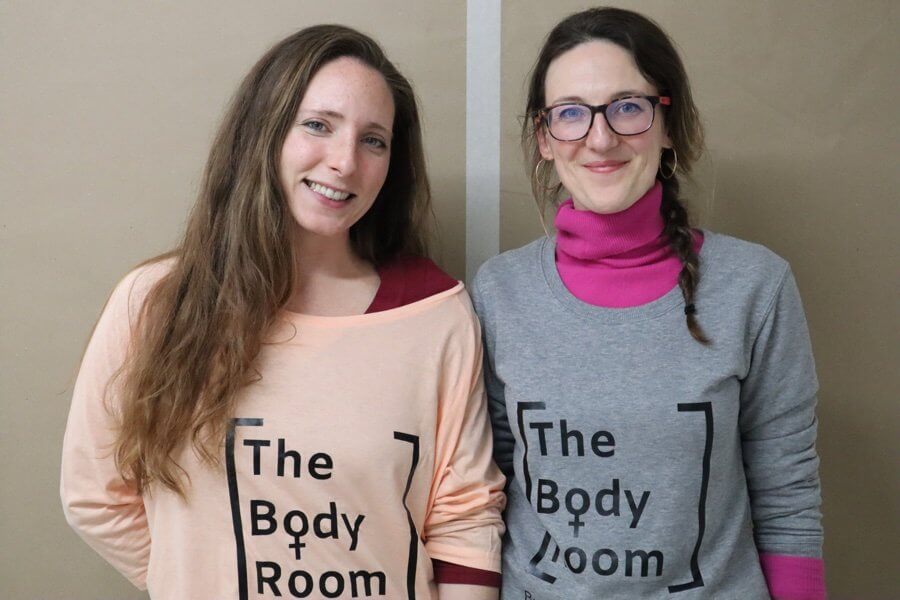 Luckily, I managed to get the next best thing: an interview with Emma Shapiro and Katherine Brown, the founders of The Body Room. In the following interview you can hear about the inception of the project, social media's impact, and "opportunities for us to take [self-expression] farther"
Provide a safe, uplifting, transformative experience for our guests. To enable them to enter into a dialogue with their own body on terms that are radically different

Katherine Brown
You can find out more about the project online at https://bodyroomproject.com/ and on Instagram at @the_body_room/
Q: First thing's first, introduce yourself! What is The Body Room?
KB: Hi Verity! It's exciting to be sharing more about The Body Room with you! The Body Room is a radical, feminist art installation. It's interactive, fun and thought-provoking. We seek to ask questions about the expectations made of women and women's bodies.

The Body Room is a private space for our guests to consider their own body and express themselves artistically for an hour. Women only. Clothing Optional. Paper on the wall and floor, a table full of art supplies. Our guests make an appointment in advance, and during their hour in The Body Room, they have total privacy and there are no specific instructions. Before and after the appointment, they answer a set of questions we have designed about the experience and they can choose whether they would like to anonymously donate anything they have made in The Body Room to the project.

In terms of who we are, we're an artistic duo, Shapiro & Brown who have come together to jointly conceive and develop this project. Currently speaking is K.L. Brown, or Katherine .. I'm a British artist and writer, who normally lives in Valencia, Spain, which is where I met Emma, through a life-drawing group

ES: Hi! I'm Emma Shapiro, an American artist and activist focusing on feminist issues and body-positivity. My art and activism is influenced by my years as a professional art model, an experience which finally gave me space to re-shape my relationship with my body. In Valencia, I run weekly drawing groups because I love the supportive, calming and body-positive environment of drawing the figure, and I wanted to create that for more artists and art models. Katherine and I bonded over our shared interest in empowering women and the desire to make art accessible and fun.
Q: When did this project begin?
KB: In May 2019 we started to discuss the idea together. We spent a long time getting the notion and ideas straight in our head. Understanding the political and conceptual underpinning, why this thing mattered; what its foundations were. From there we designed the architecture of the experience – physically what should be in the room, the timings but also importantly the language. How to craft the interactions to enable our guests to feel utterly safe and open to an entirely new experience. During July 2019 we trialled the concept with 10 guests in Valencia and really honed these things. We knew pretty early on we were on to something quite special …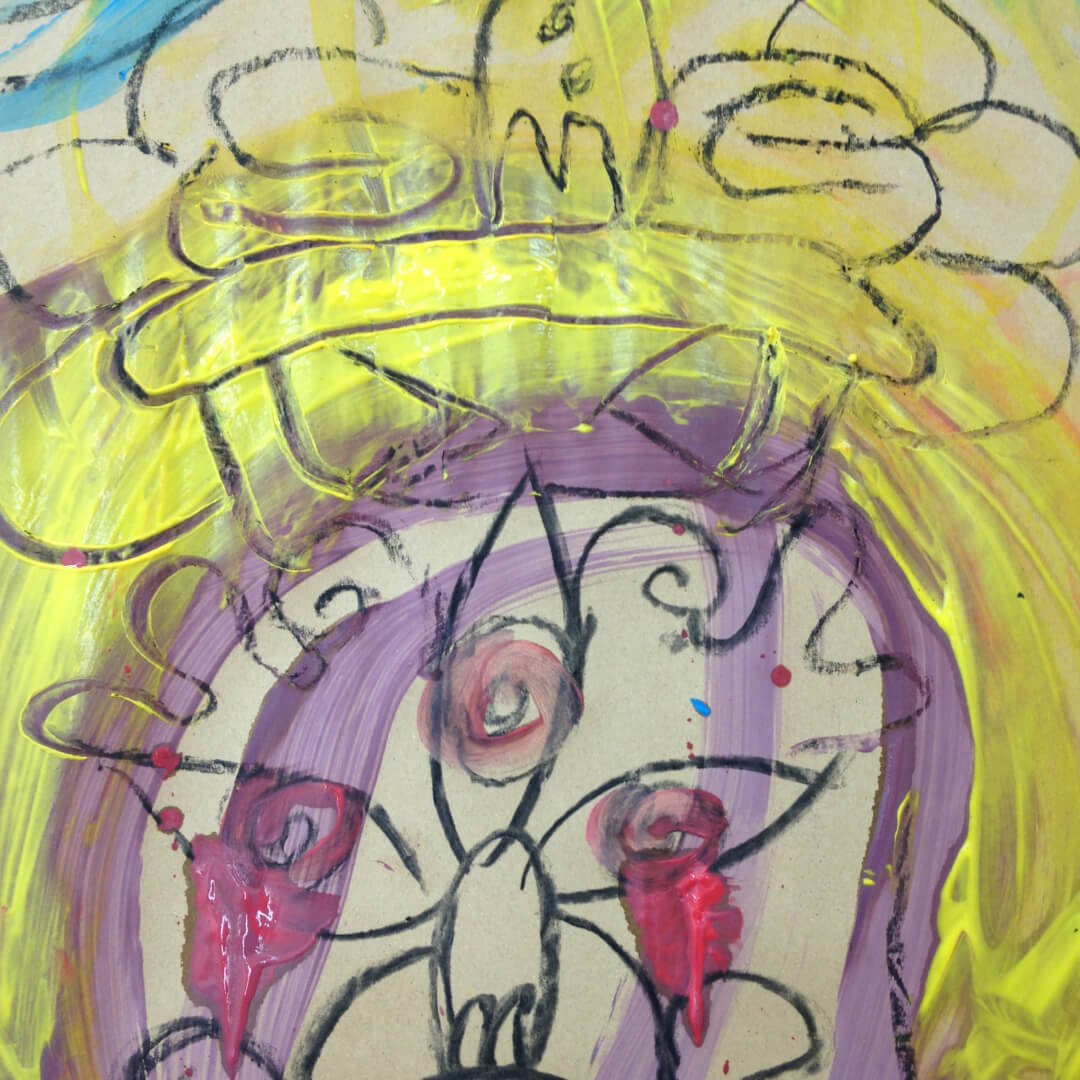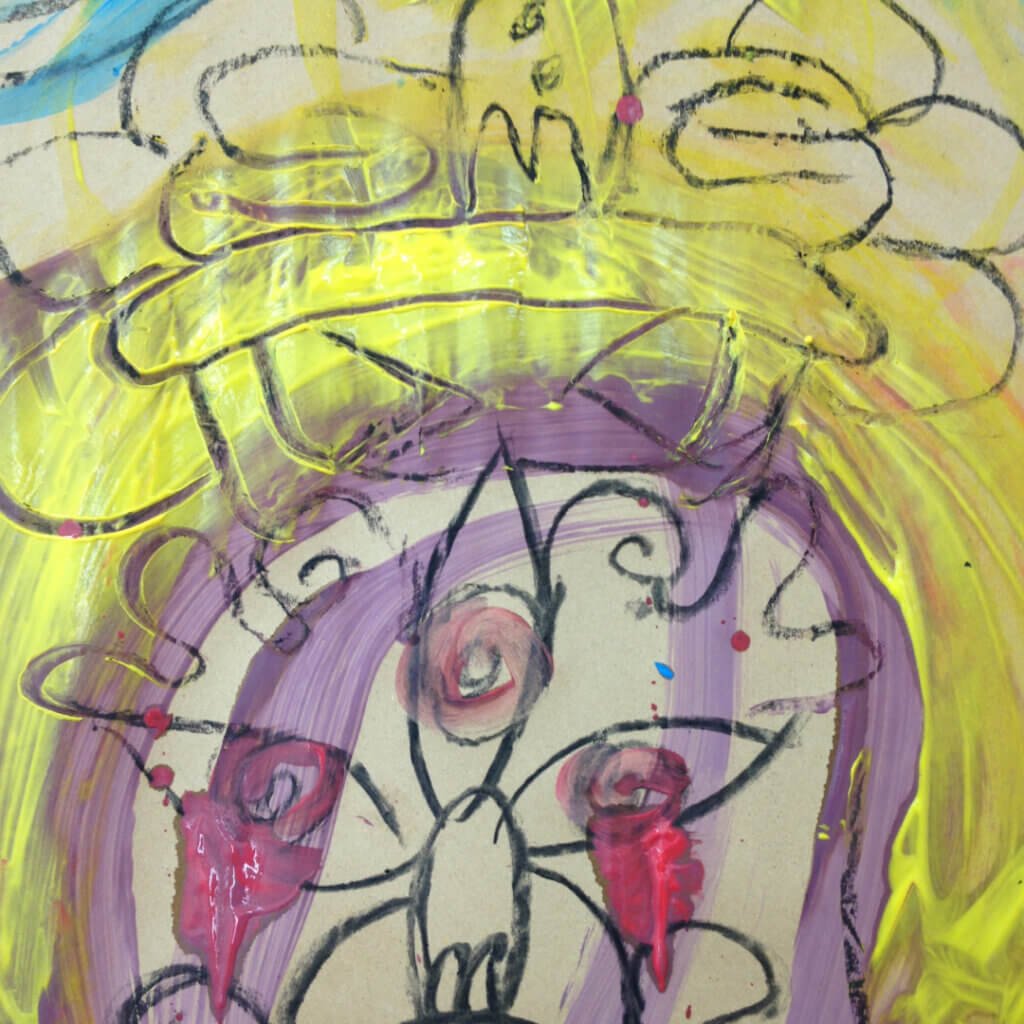 Q: What is the project's main goal?
KB: To provide a safe, uplifting, transformative experience for our guests. To enable them to enter into a dialogue with their own body on terms that are radically different to the ones that society conventionally imposes on women.

ES: We try very hard not to direct our guests in any way, only provide them with the room, the wall, the art supplies, and the time alone. What comes out during their time is completely up to them, and in this way I suppose our goal is for each guest to enjoy themselves.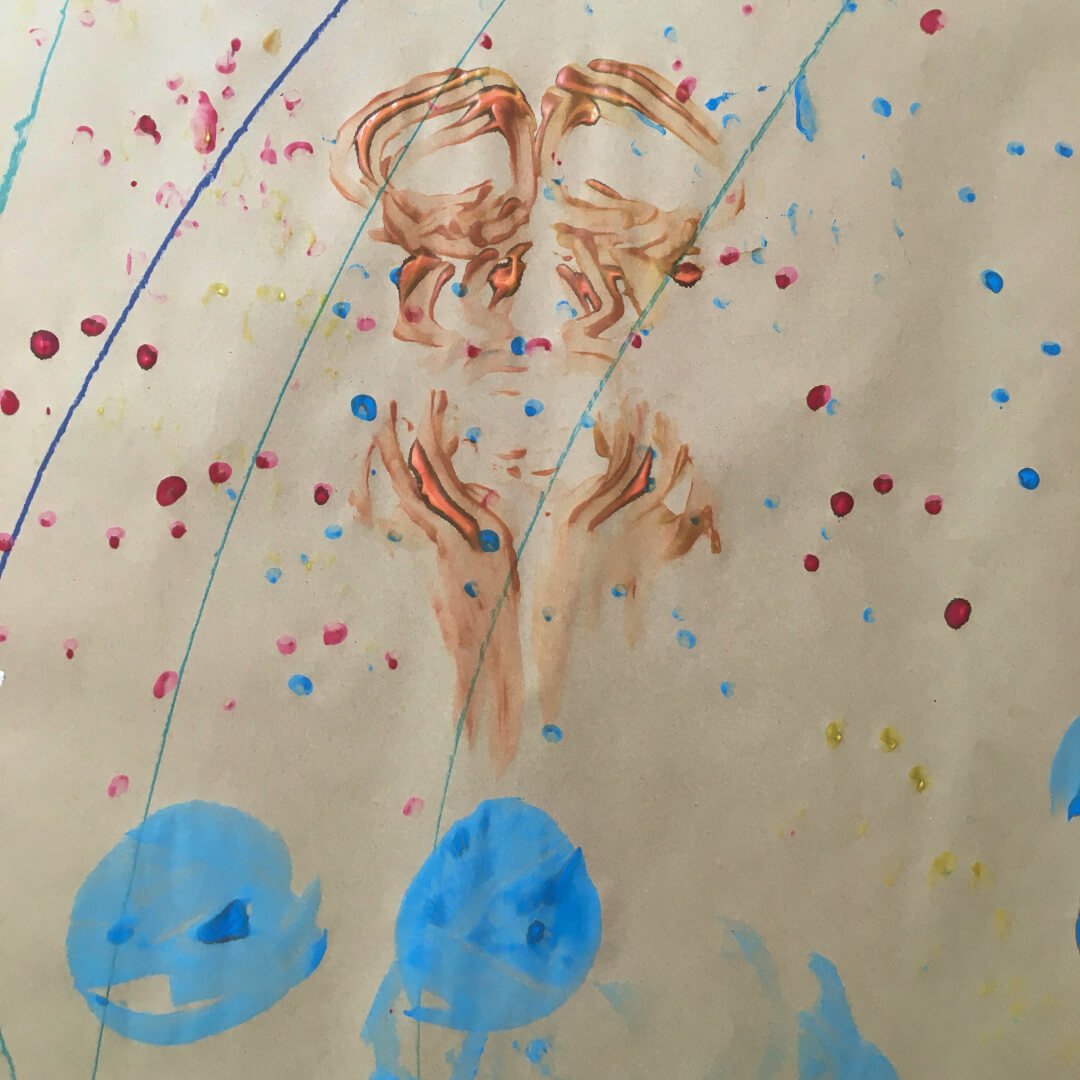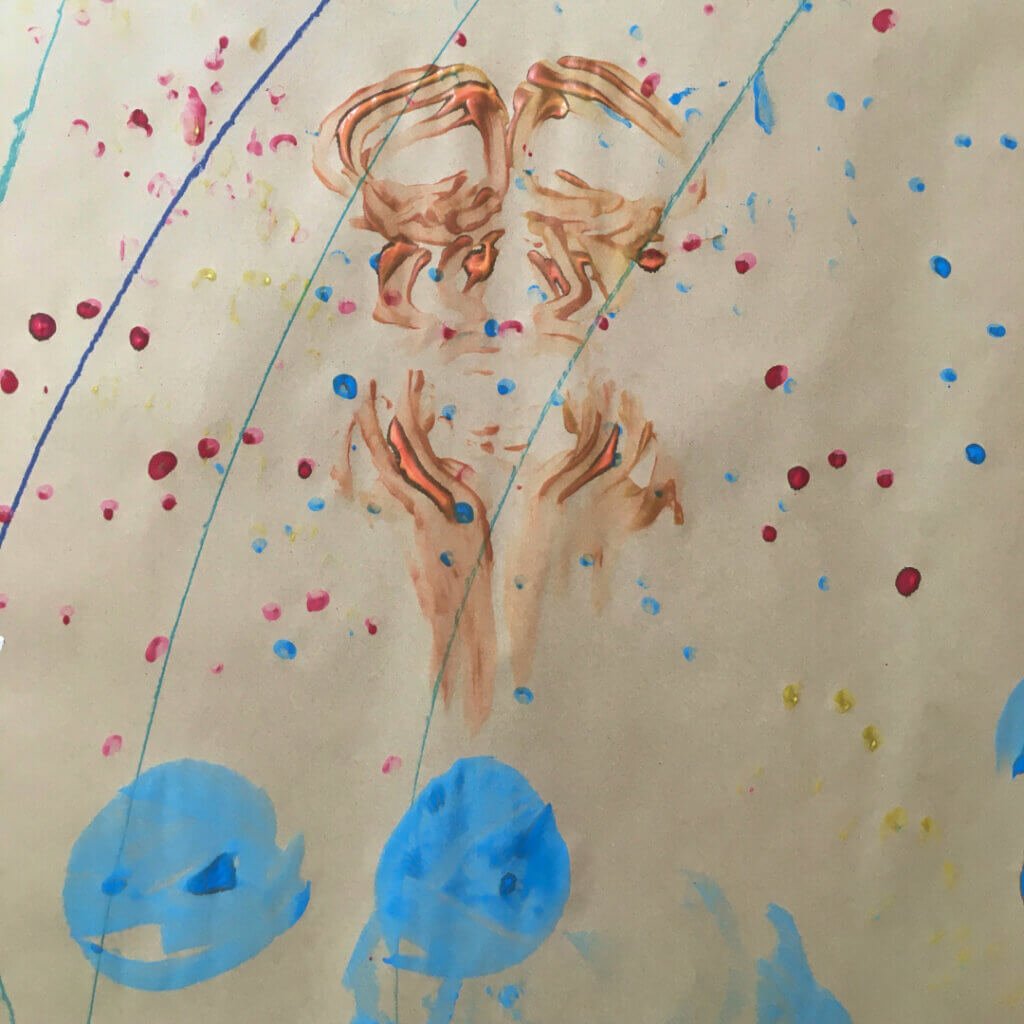 Q: What were the reactions you had from participants?
KB: It's a very personal experience which means something different to each guest. We deliberately try to make the space as neutral as possible and give no instructions, so our guests can project onto it and engage with space in whatever ways feel right for them in that moment. But that said there are some overarching feelings our guests often report of, for example, catharsis, release and exhilaration.

ES: They often come in carrying with them so much — hustle, anxiety, the weather, expectation, uncertainty… But they leave feeling inspired and resolved in so many ways. It always appears to me that they genuinely relaxed.

We give our guests a questionnaire before and after their time in The Body Room, so we do get to have a bit of a peek into their mentality before and after. Many of the women tell us in their answers that they felt "safe" in The Body Room. This is so key and we are so pleased to be able to provide a space in which women can feel supported and safe both physically and mentally.

KB: That they felt 'safe' and able to open themselves up to this experience, for us, that is the most vital thing and it tells us we are doing our work well. We really strive to make sure this is the case at every single little step of the process and in all of our communications. Oh and lastly, often hunger! It is a very physical experience, feeling of being in your body and connecting with a state of intense solo creative flow that we all have within us.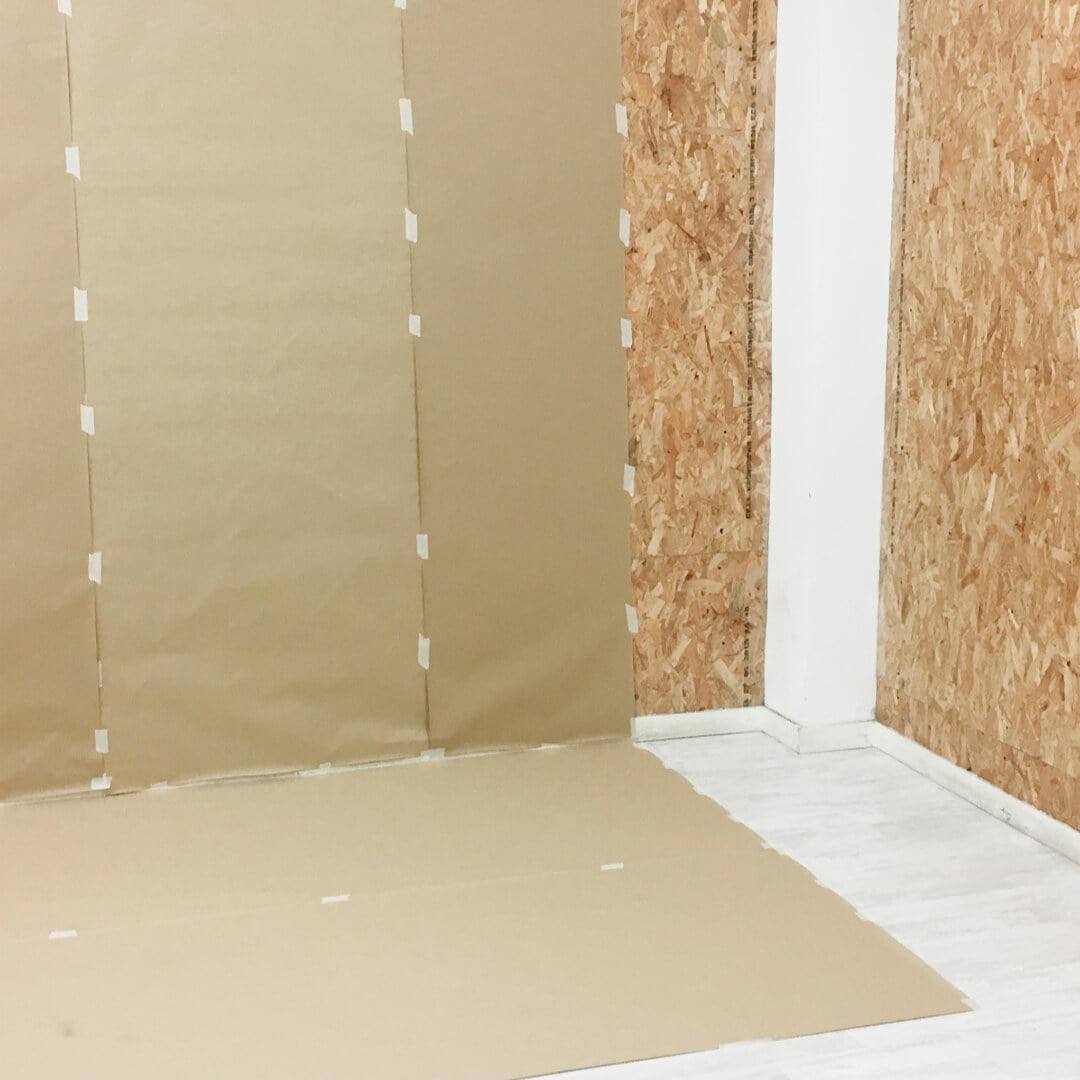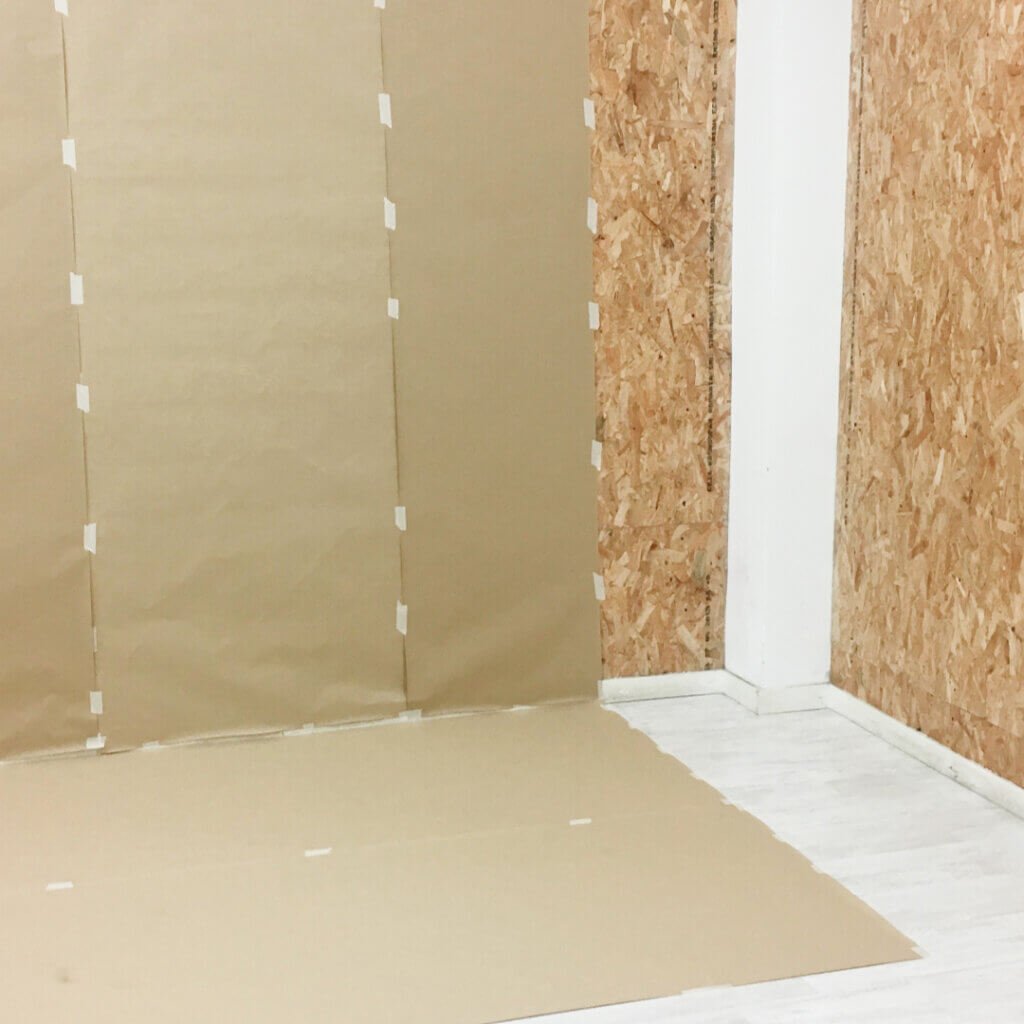 Q: How has The Body Room continued before and after quarantine? How has social media played a role?
ES: We brought The Body Room to Peckham, London for a 2-week residency with The New Earth Art School. We arrived on March 8 and got right to work creating our best space possible, and then welcoming our guests. Meanwhile, Covid-19 had arrived and each hour brought on more difficulties — we saw our guests grow increasingly anxious and we dedicated much of our time to our disinfecting strategies. Ultimately, our 2-week residency was cut to 1-week when we decided to close up early. We were really sad to do so- we had a full week of appointments we had to cancel- but we still had such a fabulous and beautiful experience in spite of all of it. We met some incredible women and we were very proud of the experience we were able to provide for them. Not to mention, working with Arizona and Sam from The New Earth Art School was such an inspiration.

KB: Social media was key to us connecting with our guests in Peckham. We used it to reach out to as many local organisations as possible and find local hashtags connected to the themes of The Body Room. We put a lot of time into this before we arrived in the UK, which meant we arrived with a solid chunk of appointments booked in! This was great as it meant even though we had to cancel the second week, we were up and running fast, with our first week booked out!

During Lockdown we've been in different locations, – the UK and Spain, but we've still found ways to keep developing the project. In May we hosted an Instagram Live event, featuring a live tour of work made by our guests in Peckham in The Body Room, Q&A with us, and quotes from our guests as well. Our location for the event was a shed in Katherine's garden, we spent an entire Saturday afternoon on an epic 4 hours video call between the two of us to co-ordinate and 'hang' the pieces in a visually pleasing manner and reflect the spirit of The Body Room. It was a novel experience, but it actually worked really well, and we were thrilled to be able to share some of the outcomes of The Body Room in Peckham.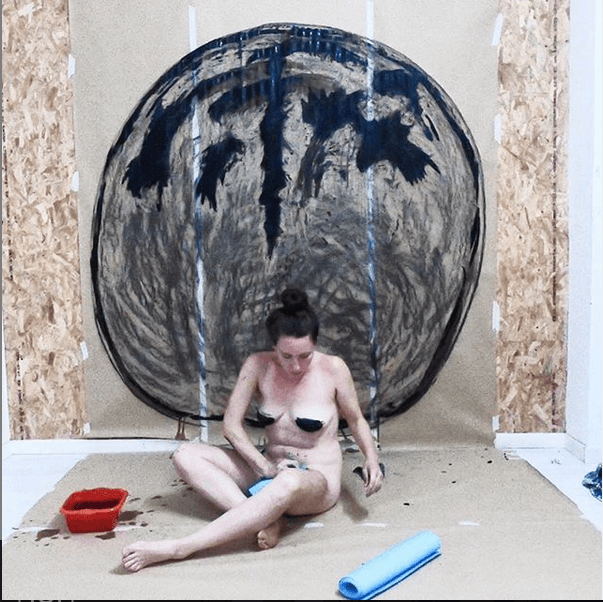 Q: Why do you think creativity is so important for self-expression?
KB: I think in many ways they are one and the same thing, what I think is exciting about The Body Room is that we enable our guests to engage creatively on a much bigger scale, literally – we paper an entire wall and floor and create a space our guests can step into. Many of our guests choose to explore using their body to make marks – that's where the non-toxic, super washable paint comes in. And also an enlarged scale in a philosophical sense – the very nature of 'total privacy' and participating anonymously means our guests self-expression and creativity is far more unbounded than in normal life

ES: What is missing in this world, it seems, are opportunities for us to take it farther— to give ourselves permission to get messy with it, take time with it, or not care what other people think. Even doing this just a little infects the rest of your day in the best kind of way. The empowerment to self-express comes with the self-permission to be as creative as you like.
Q: What are your plans for reconvening after lockdown?
KB: We're thrilled to have been accepted into the IntraMurs arts festival in October 2020 in Valencia, which currently looks set to go ahead. Luckily The Body Room is a very solo experience, so we're hoping that helps us in the post-lockdown world. We're connecting with other women's groups, and are also in discussion about running an online workshop connecting body-positivity with creative expression.
ES: We're keen to keep building our online presence and social profile. We think that through The Body Room, we have found a really fun, but very meaningful way to ask questions about the expectations made of women. And those expectations vary from place to place, so ultimately we aspire to be invited to other locations, to continue our work through installations and dialogues worldwide.
©2020 The Body Room