Talk on Islamic arts by Dr Sussan Babaie from The Courtauld, London, goes online
A talk which was due to take place at Cartwright Hall Art Gallery in Bradford to accompany a recent exhibition is now going online. The talk about the 'Precious and Rare: Islamic Metalwork from The Courtauld' exhibition, was first due to take place in February but on this occasion had to be postponed due to Storm Ciara. It then had to be put on hold for a second time due to the coronavirus outbreak.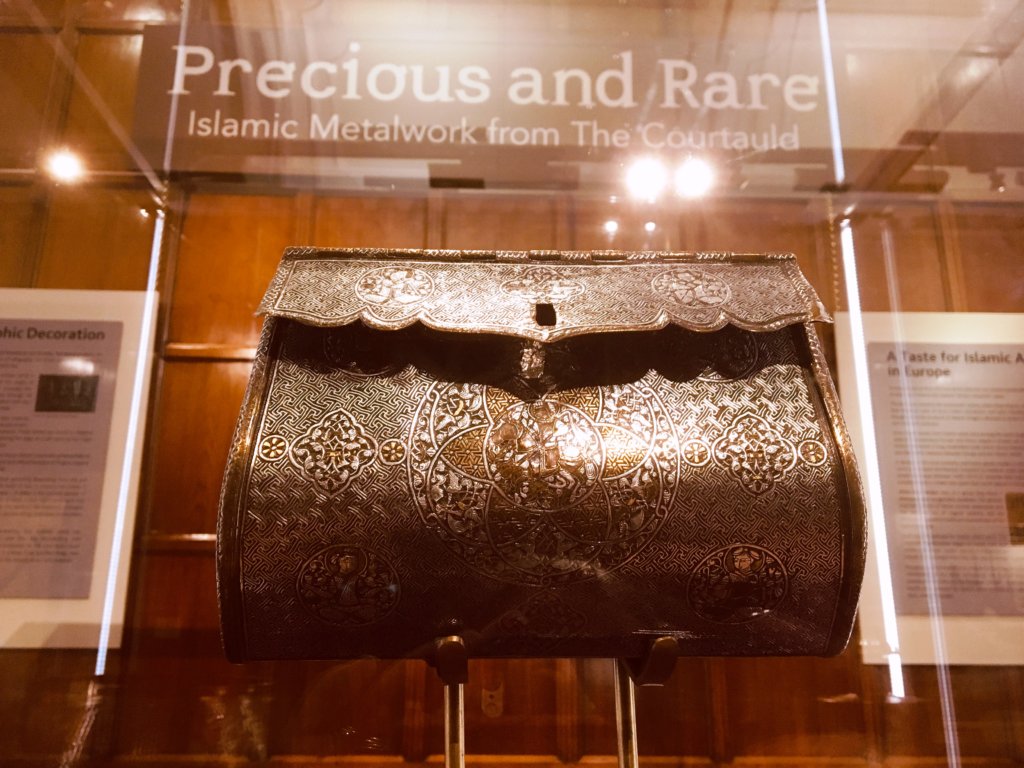 Bradford Council's Museums and Galleries Service and The Courtauld Gallery have worked together to ensure that the talk by Dr Sussan Babaie can now take place online.
Dr Sussan Babaie, who is Reader of the Arts of Iran and Islam at The Courtauld and was the President of the Historians of Islamic Art Association between 2017 and 2019, will deliver the talk via Zoom on Sunday 7 June at 2pm. The live online talk will highlight the remarkable pieces of Islamic metalwork from The Courtauld Gallery's collection, many dating from the 13th to the 16th centuries, including some of the finest examples of this intricate art from modern-day Egypt, Iran, Iraq, Syria, and Turkey.
The Courtauld Gallery's small but renowned collection of Islamic metalwork was formed by one of the great Victorian art collectors, Thomas Gambier Parry, to complement his acquisitions of precious medieval and early Renaissance paintings and decorative arts.
Many of the best pieces in the collection have been on permanent display in The Courtauld Gallery since their bequest in 1966, and only a few pieces have ever been on loan before outside of London. The intricate objects have now been cleaned and conserved, most for the first time since the bequest was made over fifty years ago.
The most spectacular piece in the collection is the Courtauld Metal Bag, made in Mosul, present-day northern Iraq, for a noble lady of the Persian-Mongol court, around 1300-1330. It is recognised as one of the finest pieces of Islamic inlaid metalwork in existence, and is the only surviving object of its kind.
The talk by Dr Sussan Babaie, who is best known for her extensive research on Persian and Islamic art and architecture of the early modern period, is free and explores the origin and cultural context of these extraordinary objects, as well as offering an opportunity to learn more about a fascinating area of the arts of Islam.
Councillor Sarah Ferriby, Bradford Council's Executive Member for Healthy People and Places, said: "We were disappointed that the talk had to be put off for the second time, but taking it online means that even more people will now get the opportunity to find out about these amazing objects and their origins and to learn more about this area of the arts of Islam.
"We are delighted that Sussan has been able to rearrange her talk and look forward to people taking part in this fascinating online event."
The Courtauld Gallery's Tour of Islamic Metalwork is organised in collaboration with the Subject Specialist Network (SSN) in Islamic Art and Material Culture at Birmingham Museums Trust and is supported by Art Fund.
Dr Sussan Babaie online talk Sunday 7 June, 14:00
Free To register for the free talk, please visit: https://courtauld-islamic-art-talk.eventbrite.co.uk
If you are unable to make the live event, it will be recorded and available to view online shortly afterwards.
Due to the lockdown restrictions imposed by the Government because of the coronavirus pandemic, all Bradford Council's museums and galleries are currently closed. To allow people to continue to explore their venues and exhibitions from the comfort and safety of their own homes, the Museums and Galleries Service has created a series of online activity sheets and exhibition blogs.
To accompany the 'Precious and Rare: Islamic Metalwork from The Courtauld' exhibition, people can follow activity sheets to make and decorate their own Courtauld Bag as well as colour in and explore some of the different patterns contained in Islamic art.
For more information about this event and other online events and exhibitions from Bradford Council run museums and galleries visit: www.bradfordmuseums.org.
https://www.instagram.com/bradfordmuseums/
https://www.instagram.com/bradfordmdc/
https://www.instagram.com/courtauld/
©2020 The Courtauld Gallery, City of Bradford