Sigrid Kirk, a beacon of inspiration in the art world, gracefully balances multiple roles with an unshakeable passion for art, culture, and change. As an independent curator, she brings a fresh, unique vision to every exhibition she curates. As a cultural strategist, she sculpts the art landscape, kindling artistic potential and igniting trailblazing ideas.
Her notable work as a patron and art advisor embodies her support for artists, providing crucial guidance and encouraging artists to soar. With her vast experience and deep understanding of the arts, Kirk has earned the distinctive title of an industry connector.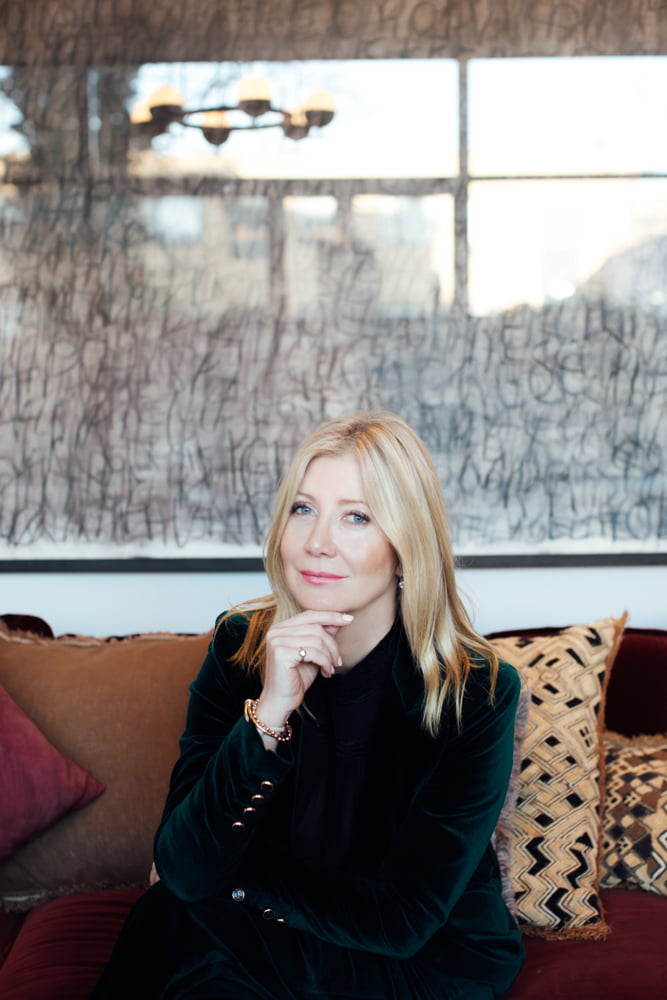 However, it is her role as Co-Founder of the Association of Women in the Arts (AWITA) where her dedication to fostering change truly shines through. Within AWITA, Kirk tirelessly champions women in art, illuminating the path forward for future generations of female artists, curators, and leaders.
AWITA's upcoming conference, 'Build Your Own Art World', reflects this. Scheduled for Monday, 3rd July 2023, at the renowned auction house Phillips, the event is set to be a treasure trove of practical insights and tangible examples shared by leading female figures from corporate and cultural sectors. Far beyond a standard event, 'Build Your Own Art World' is a mighty arsenal for professional women, brimming with practical takeaways, enriching discussions, and immersive workshops.
Boasting an impressive lineup of influential women in the art world, offering a day of unrivalled learning, growth, and empowerment. AWITA's conference is an invitation to a journey, a journey to Building Your Own Art World. In this upcoming Q&A, Kirk explores the essence of 'Build Your Own Art World', sharing insights into what attendees can anticipate and much more.
Tell us about yourself and how you became involved in the arts
Sigrid Kirk: I first became interested in contemporary art as a child in a small coastal town in New Plymouth, New Zealand which was home to the Govett-Brewster Art Gallery, an antipodean version of the Kunsthaus institutions in Germany or northern Europe where you find small towns with fantastic collections.
The Govett-Brewster holds the estate of the avante -garde artist Len Lye ( 1901-1980), who made animated scratch films and kinetic sculptures. As a child I was taken to the gallery almost every Sunday after church to look at these kinetic objects – big bands of steel that flipped and twisted and made noises. I was entranced, they seemed to be a direct link to something else and at that point art became my religion I guess. Fast forward to a Masters in the History of Art at Auckland University and then a job in a small commercial art gallery.
SOCA ( Society of Contemporary Arts) was owned by dealer Joy Tongue, a dynamic and well travelled woman who quite literally set me on my way, buying me a one way ticket to London. Subconsciously she is one of the reasons I believe in the power and importance of cultural leadership and of supporting and mentoring younger women working in the visual arts.
This year you are launching AWITA's inaugural conference – why now?
Sigrid Kirk: Whether it was the seven year itch ( AWITA was established in 2017), you know do something new or move on I don't know, but Katrina my Co-founder and I felt it was time to put our heads above the parapet. Last year we were asked to host an evening for International Women's Day at No 11 Downing Street with the then Chancellor Rishi Sunak. Inside a cabinet in the room we congregated in was a first edition copy of 'The Wealth of Nations' by Adam Smith written in 1776. In it he writes of the idea of an invisible hand that touches everything, guides everything, decides everything – but you can neither see nor feel it. It is the hand that drives the system from within. Although Adam Smith mentions the 'invisible hand' only once, this idea is often considered the foundation of economics.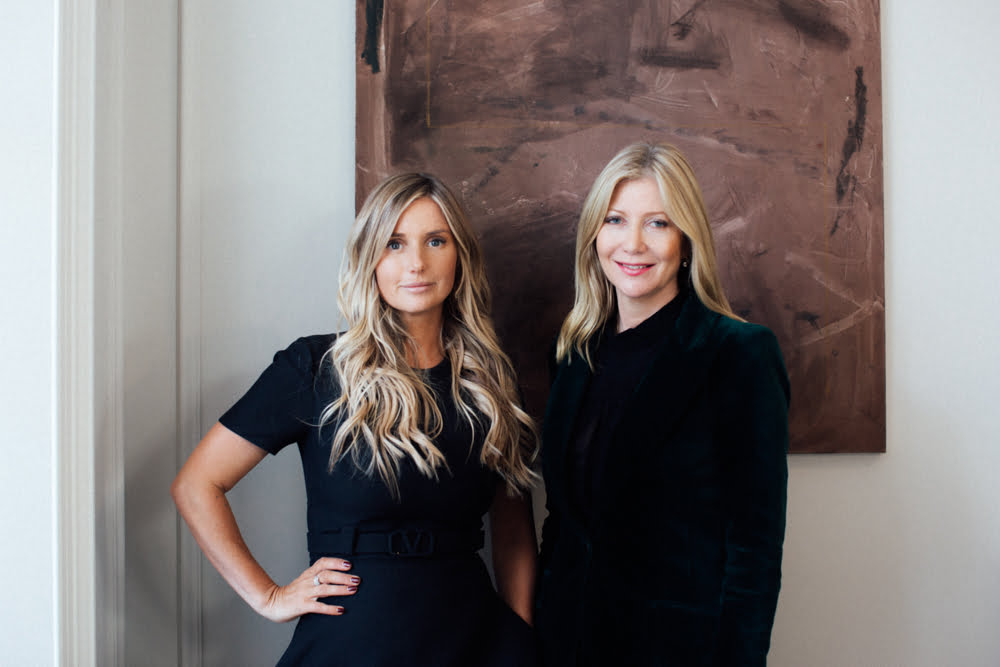 But the invisible hand is of course very much a male hand and Smith's 'economic man' has not always seen or more importantly counted female labour. This feels very true in the art-world Women as cultural leaders as artists, curator, auctioneers, advisers are arguably more visible than ever there is still a way until the real economic value of women is recognised and rewarded. The art world is predominantly powered by women, look around at any organisation and count the staff – its hard to be accurate as in our unregulated market figures don't exist – but I don't think a figure of 65% is far off. But we work in systems and structures designed hundreds of year ago by white men. And they aren't all fit for purpose. We feel that arming women with human resources, skills and networks is a positive way to help make the art world a fairer place.
The conference – Build Your Own Artworld – brings together leading voices from the sector for panel talks, workshops and conversation. What can people expect from the day and what do you hope they take away from this?
Sigrid Kirk: A fresh and dynamic format. Lots of short form conversations, interactive workshops and live life coaching sessions that are emotionally rich and honest (we'll strictly enforce Chatham House rules). Even our look and feel is different; designer Lara Bohinc is creating a living room style set for us complete with 'kissing couch.' We'll also have a pop-up photo studio for attendees to get professional head shots with a 'glow up' station provided by cult beauty brand Barbara Sturm.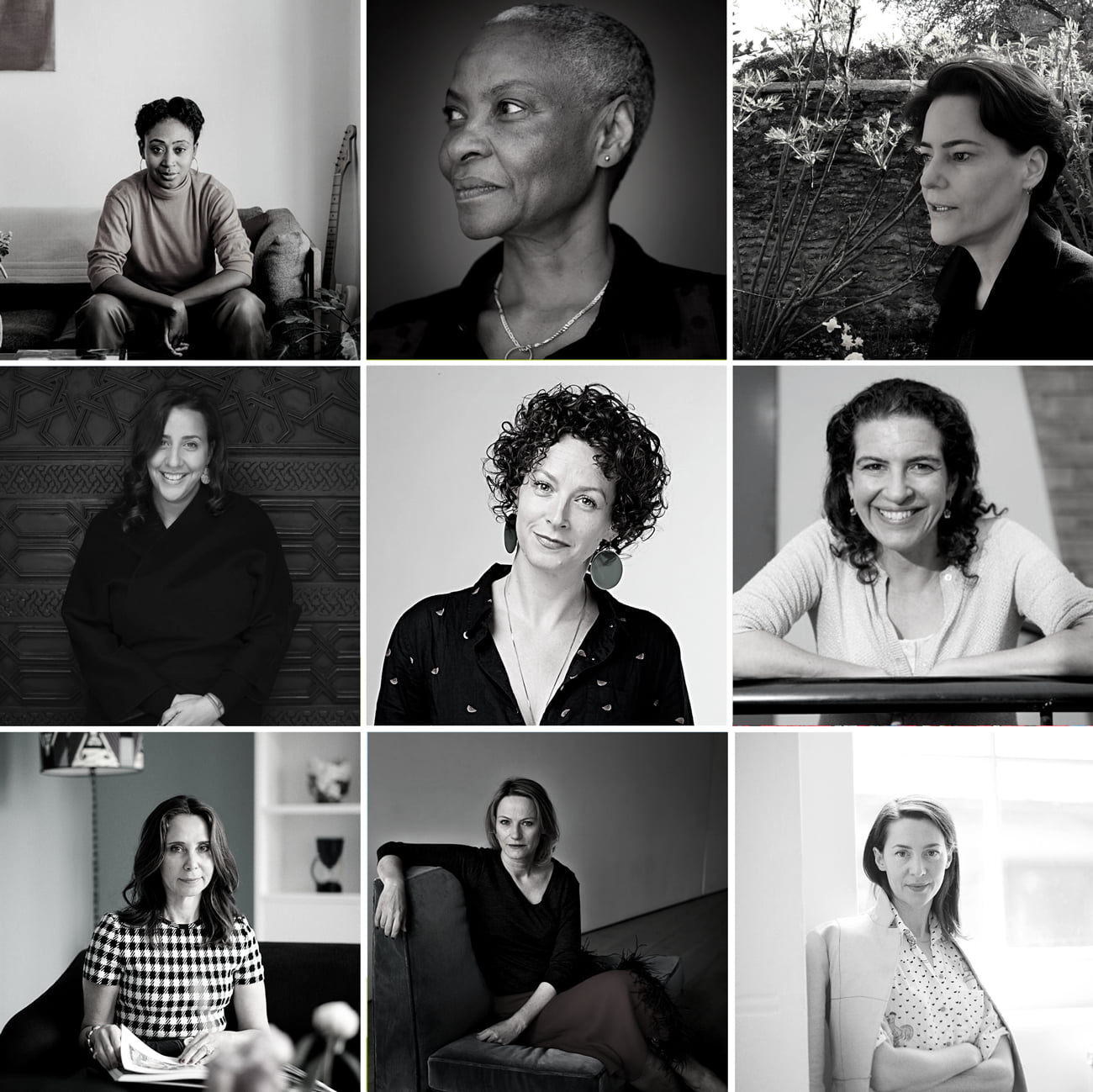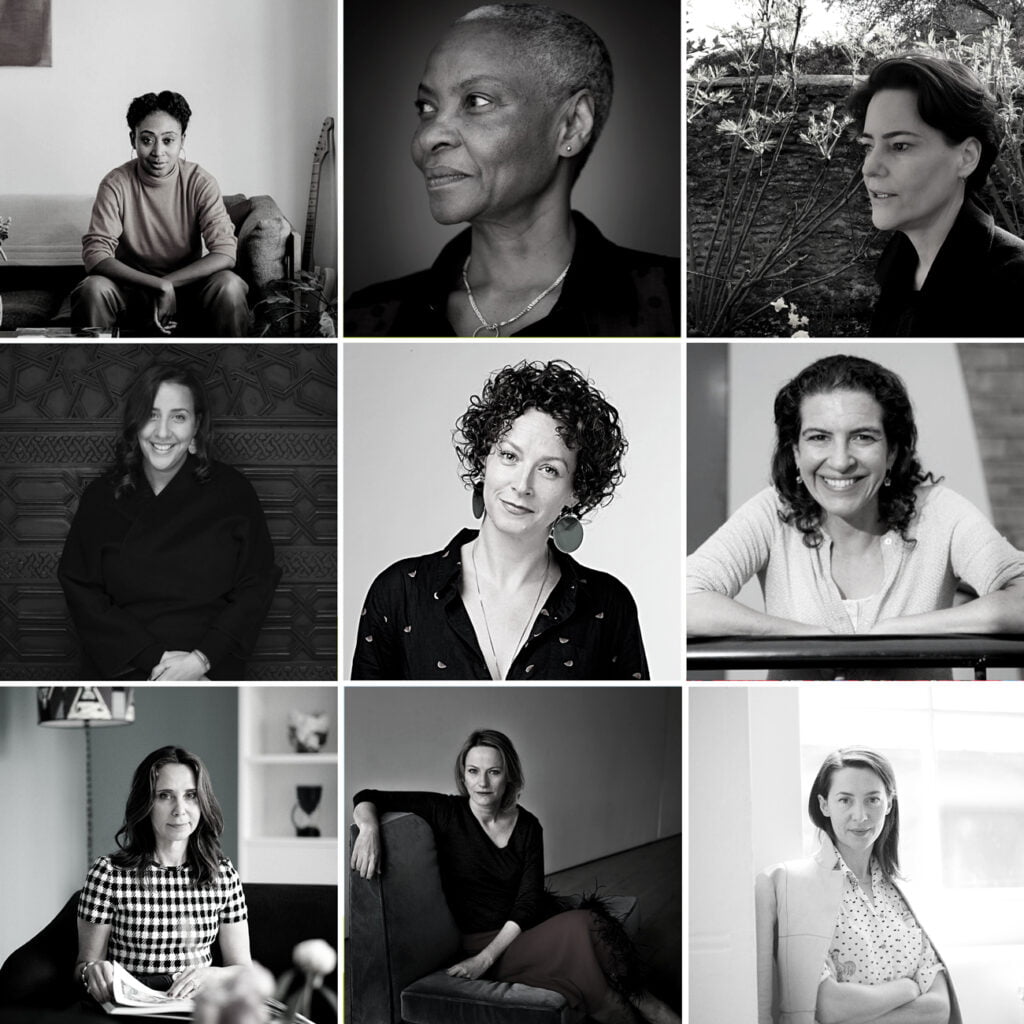 Instagram phenomenon Jerry Gogosian will join us for the full day, skewering the machinery and behaviour of the art-world and delivering leadership and management advice. At the close of the day she'll take to the couch as herself – Hilde Lynn Helphenstein – and talk honestly about her journey in the art-world, what she's learnt and what she's going to do next. We want attendees to leave with a renewed sense of purpose.
What advice would you give to your younger self
Sigrid Kirk: Talk less, smile more. Listen in a more active way. Trust your taste. Nurture and value your networks, they are your currency and capital
Do you think anything has changed for women in the art-world since you co-founded AWITA
Sigrid Kirk: One thing I do think is improving incrementally is the attitudes to flexible working and childcare. The Covid-19 pandemic showed us that flexibility can be unlocked in many, many more cultural jobs than previously thought. We need to ensure this doesn't slip.
Tell us about your most memorable art-world moment
Sigrid Kirk: My most memorable moments are linked to a person I met or was an important part of building my own art-world. One of these was at a proper old school boozer at the opening of the first Folkestone Triennial, which I worked on with the now Director of Exhibitions and Displays at Tate Britain Curator Andrea Schlieker, and ended up pulling pints behind the bar with Evening Standard Culture Editor Nancy Durrant with artists Cornelia Parker, Mark Wallinger and Richard Wilson. Fifteen years later Andrea, Cornelia and Nancy are all participating in the AWITA conference at Phillips.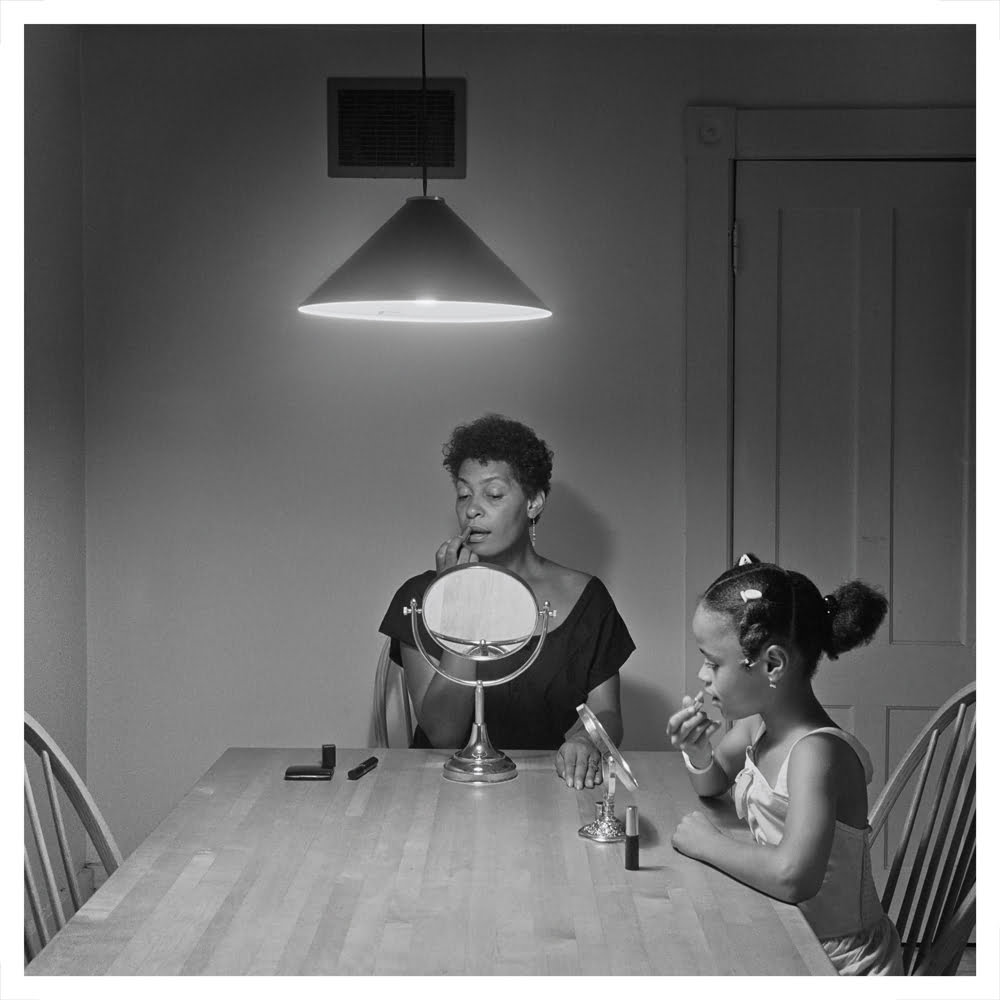 What current exhibition is a must see
Sigrid Kirk: Carrie Mae Weems at The Barbican is a compelling and mesmerising show by a master of storytelling. She speaks of the silencing of voices of colour "This invisibility, this erasure out of the complex history of our life and time, is the greatest source of my longing," and expresses this longing across stirring, poetic and at times angry work using the medium of film, poetry, and photography.
Art Plugged is dedicated to the voices of artists, who are some early career artists we should be watching
Sigrid Kirk: There are so many but a few I am buying or would like to include Shadi Al-Attallah, Emii Alrai, Christina Kimeze, Tanoa Sasraku, Vanessa Raw.
©2023 AWITA