Meet Matilda Liu, a London-based curator with a passion for contemporary art. Liu boasts an illustrious academic pedigree, with a degree from the prestigious Central Saint Martins and a Master's from the esteemed Sotheby's Institute, where Liu sharpened her business acumen and honed her curating prowess.
I'm interested in having critical backing for all of the shows I put together.

Matilda Liu
Propelled by her passion and deep understanding of the Asian art market, Liu seeks to make her mark on the art world as an independent curator, championing the works of contemporary Chinese artists and supporting Asian art markets.
Step into the visionary realm of Liu's latest curatorial project, Universe 25. Inspired by the groundbreaking experiment of American ethnologist John Calhoun, this exhibition explores the effects of overcrowding. In collaboration with the forward-thinking, female-centric Gillan Jason Gallery in London, Liu weaves together the talents of an exceptional group of female artists to explore this dystopian theme. We caught up with the independent curator to learn more about her background, curatorial approach and the essence behind Universe 25.
Hi Matilda, please tell us a little about yourself, your background and your journey into art curation.
Matilda Liu: I came to London to go to university. I did curation as my BA at Central Saint Martins at UAL. That was a three-year program, and then afterwards, I went to Sotheby's to do a master's in art business because although the curation course was great at Central Saint Martins, it covered a lot of critical theory from design, art history, music, and fashion. It was not just a traditional art history course.
When I graduated, I felt like I didn't really know what any of that meant in the real world because the course is very reluctant for any practical business and market side of what curation means as a profession. So Sotheby's was a really helpful course in that it was a stark contrast. It was very profession and market-related. The two together really put the two and two together. One side is more the critical theory, writing. You know, academia and Sotheby's, yes, it's also a lot of writing. But they gave you a more practical side of things like doing business plans and understanding the market and how everything worked.
That's my studies background, and then since graduating last year, I've been working for myself as an independent curator and an adviser. I work with many Chinese clients because my family is from China; because one of the focuses of my dissertation was my larger interest in supporting contemporary Chinese and Asian art markets.
Can we discuss curatorial approaches, such as selecting artists and curating an exhibition from concept to installation?
Matilda Liu: Although I'm new at this, I don't want to claim as if I cracked my own approach. I think it's learning. I'm still learning daily as I go along and work with artists. Yet I'm interested in having critical backing for all of the shows I put together.
So it always starts with an idea or a topic I want to touch on, or it can come from books that I read, a movie that I watched in this case, or an experiment that I came across and got obsessed with its history.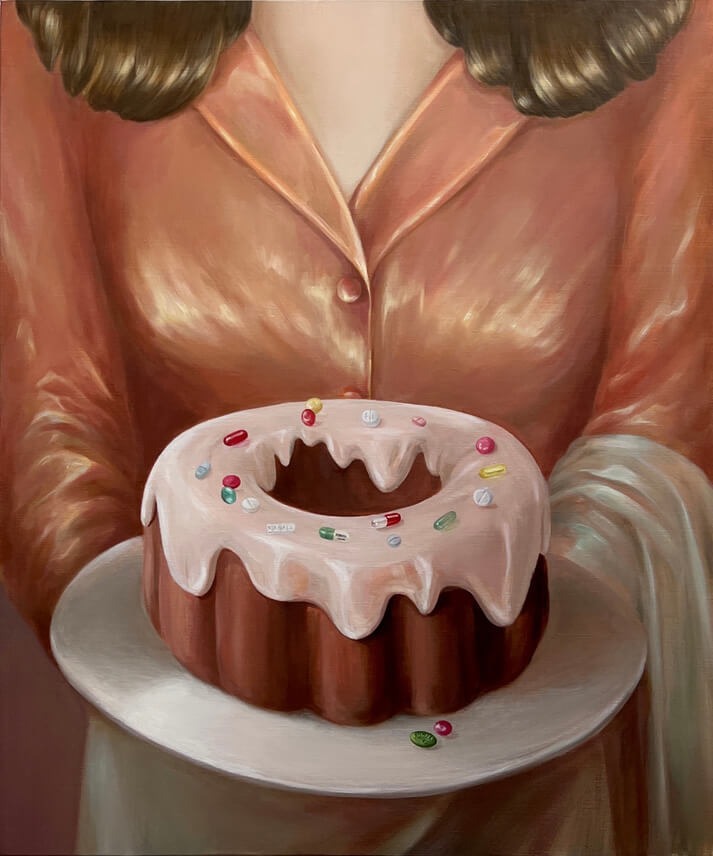 Your past curated exhibition, Universe 25′, explores the blurred space between utopia and dystopia inspired by the 1968 study of mice by sociologist John Calhoun which he predicted for humanity. Can you tell us a bit more about the exhibition, how it came about and the significance of the exhibition?
Matilda Liu: The inspiration for the exhibition came to me at the end of last year when I visited my family in China in September. During my visit, China still had stringent COVID restrictions in place, and the country was pursuing a zero-COVID policy. Upon my return, I had to undergo quarantine, which involved going through a warehouse and being tested before being transported to a hotel room where I was alone for 14 days. Shortly after my visit, the city where my parents live was placed under lockdown for an entire month.
During my stay in China, the atmosphere was tense, as everyone was tired of dealing with the pandemic. People were losing faith in society, and there was a feeling of existential crisis. My family and I began discussing urbanization, which my father has always found fascinating, especially considering that most of China's urbanization and industrialization occurred in the last four decades. Urbanization is a critical discourse in China and a relevant theme for Chinese artists. In contrast, Western countries are also grappling with contemporary issues like misinformation in media, overcrowding, living cost crises, and lowering birth rates. These dystopian themes draw parallels between the present and the 1960s experiment that inspired the exhibition.
Universe 25 features seven artists from around the globe, and how does their work relates to the exhibition's theme?
Matilda Liu: The main thing to emerge is the focus of this exhibition is the study of overcrowding and the bleak outlook for humanity if we continue to reside in densely populated areas, which is the central idea stemming from the experiment that inspired this exhibition. Initially, I had Bi Rongrong in mind, one of the featured Chinese artists, due to the prevalence of this theme in her work.
However, the rest of the show primarily comprises UK-based artists who approach the theme from a distinct perspective. As urbanization is not a new phenomenon in the West, unlike in China, the artists were prompted to consider the relevant themes and adapt them accordingly. The resulting themes explored include misinformation, media, and disconnection from nature, all of which have dystopian undertones.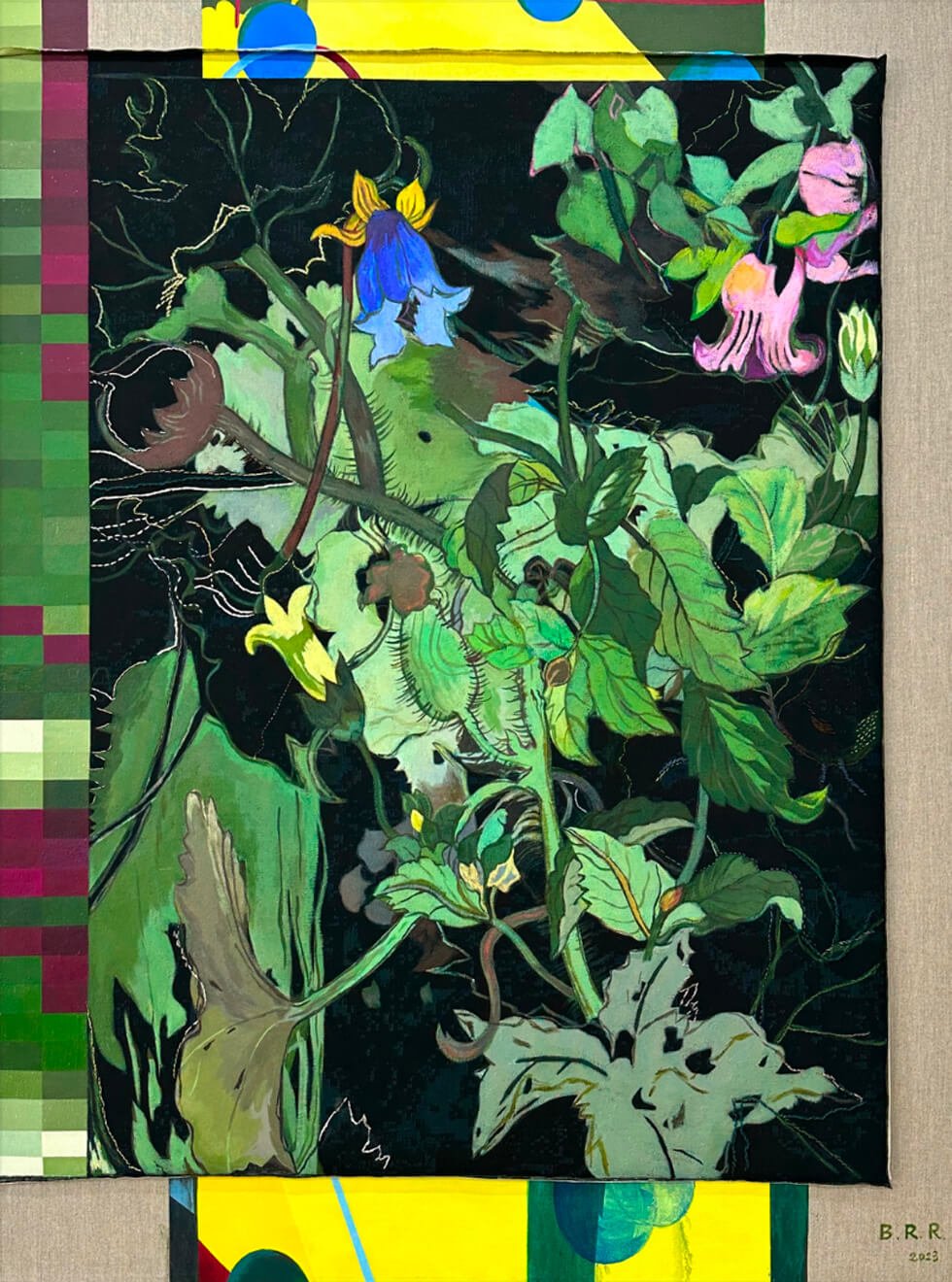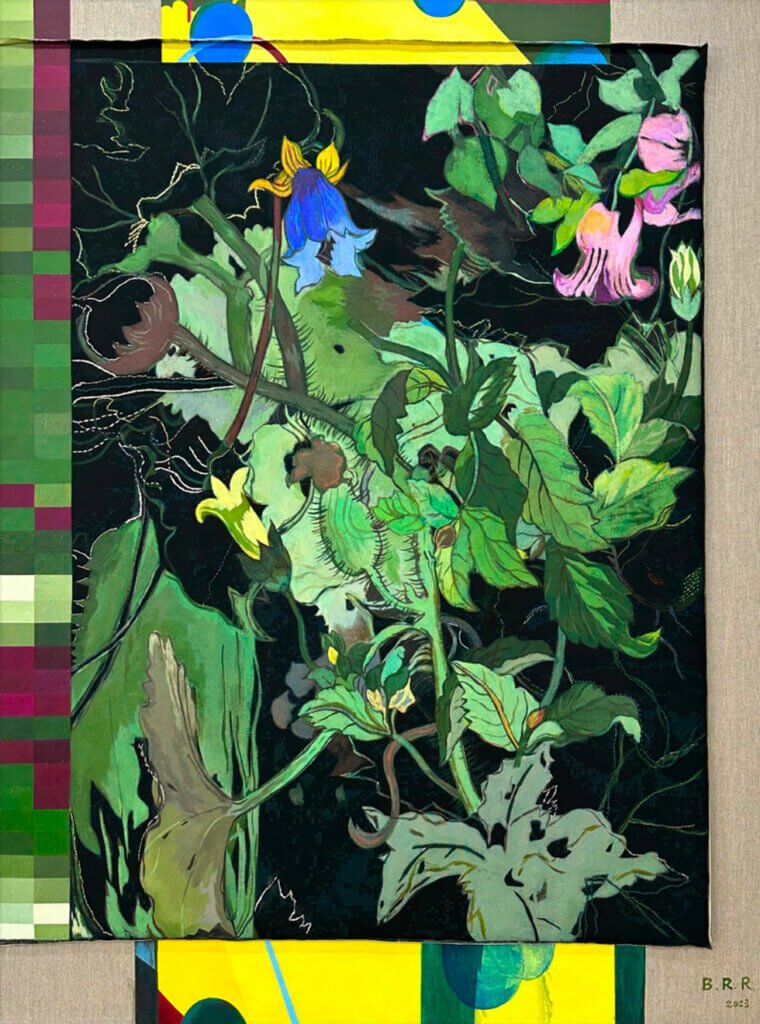 The dystopian outlook is prevalent in the cultural psyche of the UK-based artists, although I had to frame the themes to suit their unique perspectives. However, Chinese and UK-based artists found common ground in exploring two primary themes. The first theme centres around the negation of the physical body as technology, AI, and digital advancements diminish the significance of the human form. The artists sought to incorporate their physical bodies into their artistic practices and question the artist's role in relation to space.
Joanna's, Bethany's, and Bi Rongrong's works exemplify this theme, as they all express how their physical bodies relate to space and the world around them. Bi Rongrong's work, in particular, observes patterns in urban environments, breaks them down into fragments, and recomposes them into a representation of her internal psychological landscape.
The second theme is inward introspection, a way for artists to escape the physical limits of their surroundings. Chinese and UK-based artists explored this theme, and their works represent an attempt to confront and escape from dystopian realities through art. This contrast between utopian and dystopian is how the artists tie their works together.
What was it like working with Gillian Jason Gallery on the exhibition?
Matilda Liu: Gillian Jason Gallery and I, Millie and Elli, the directors, are very good friends of mine. Millie and I did our master's together, and I've always loved their program. I think they are fearless. I'd never been a fan of teamwork or group work when I was in school because I felt like I tended to be the one who did all the work. But that changes when you're working with such competent women and professionals who are equally on top of things. So I don't have anything bad to say. It was such an enjoyable process that I felt everyone wanted to make it great. Everyone was on top of it. Everyone was taking their energy to think of what else to do and what else I could do and anticipate each other's needs.
Working with these female artists as well. I think there's such a camaraderie. I believe in contemporary art in general, especially with these groups of women. They were very supportive of each other, curious about each other's practices, and eager to learn about people's experiences, especially those from different backgrounds. Yeah.
What do you hope visitors will take away from experiencing the current exhibition?
Matilda Liu: My desire is for them to appreciate the beauty of art. The concept of beauty can encompass various meanings, but essentially, I hope that they find the artworks visually captivating. I want them to be drawn to it and contemplate the theme, as this type of introspective exploration of contemporary society is not commonly discussed in the UK.
This phenomenon is prevalent in contemporary industrialized cities, and all the artists featured have studios in urban areas. I believe that regardless of one's race, religion, or gender, it is a current and relevant topic worth exploring. Personally, I find it fascinating that there is a particular focus on female, Chinese, and Black artists, which brings up gender politics and identity-related questions such as "What does it mean to be Black or Asian? What does it mean to be a woman?" This is an important area of discussion.
With this group of females, I wanted to discuss an experiment that isn't exclusive to a particular gender since they are an integral part of society. Their input on this subject is valuable as they comprise 50% of the population and are experiencing it firsthand. Unfortunately, their opinions are often overlooked, especially when discussing dystopia and related issues. It's valuable to hear these artists' thoughts on this matter.
©2023 Matilda Liu