São Rafael Galleries
11th October – Sunday 15th October 2023
StART Art Fair London
Saatchi Gallery
Duke of York's HQ
King's Road
London, SW3 4RY
The highly anticipated Masters of Contemporaneity exhibition, curated by São Rafael Galleries, is set to take place in the context of the StART Art Fair from Wednesday 11th October – Sunday 15th October 2023. The event will be held at the prestigious Saatchi Gallery, second floor – Gallery 14, in London. The show will be open daily from  11am-8pm, Sunday from 11am-5pm and with private viewings on opening day until 9pm.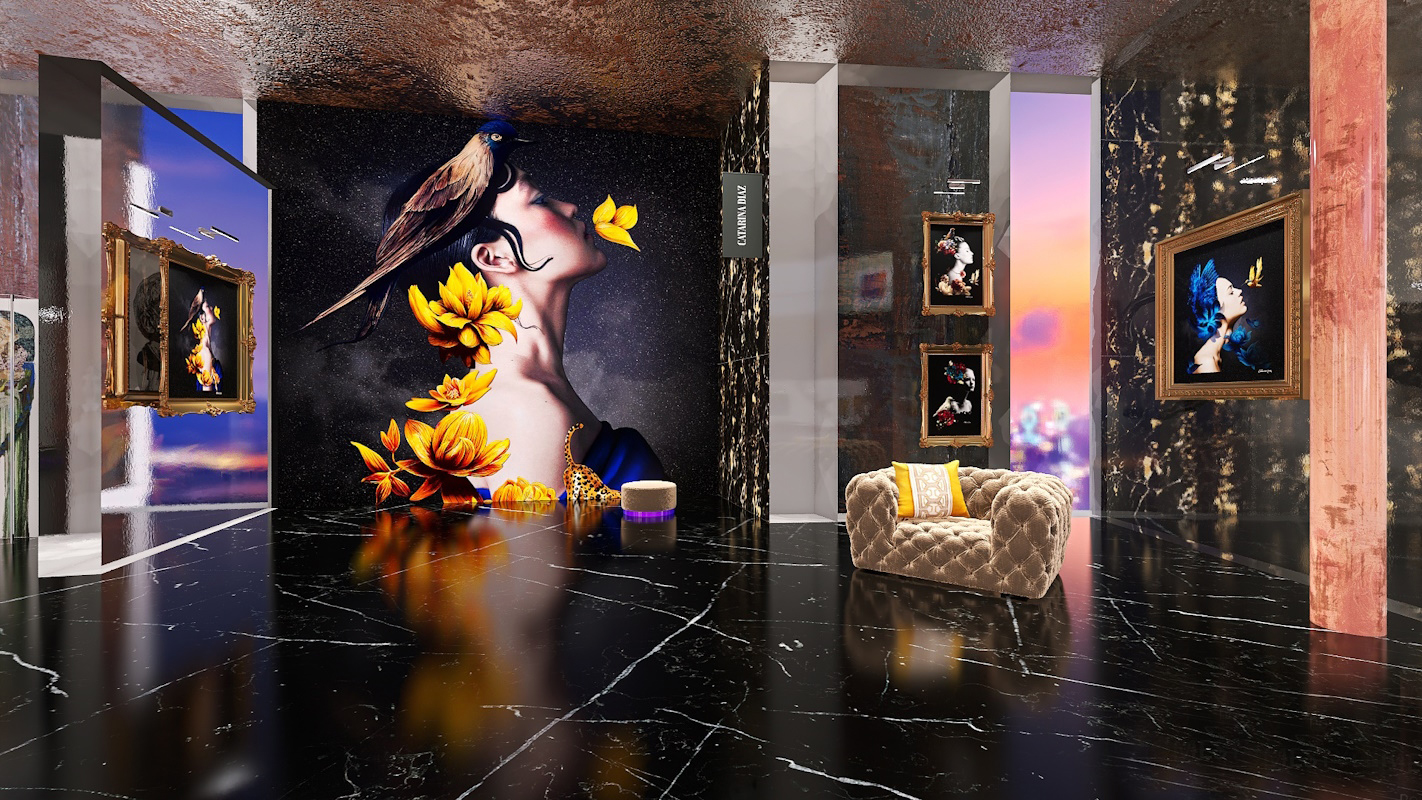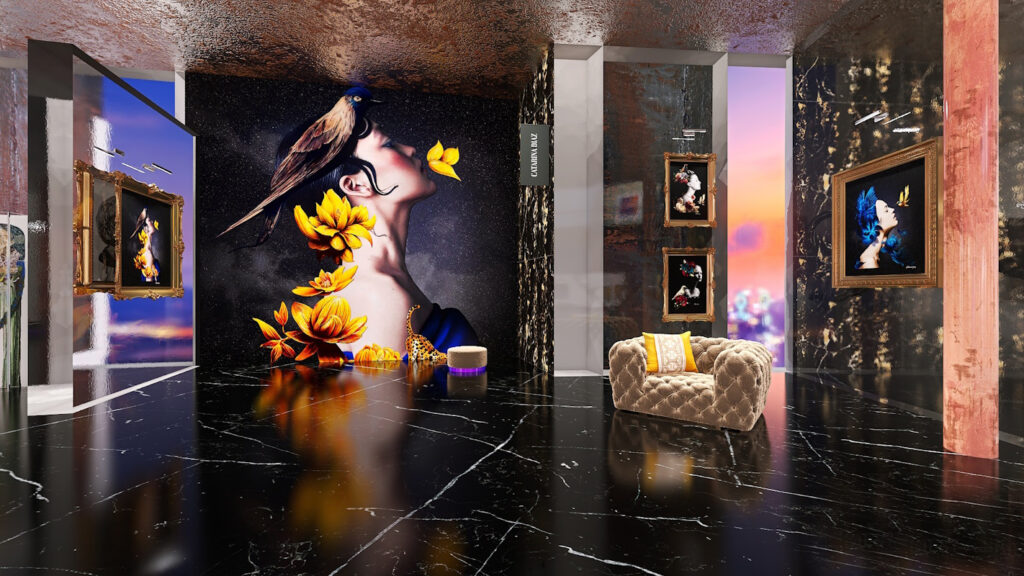 Step into a world of unparalleled luxury and exclusivity as São Rafael Galleries presents its highly anticipated and groundbreaking mixed reality exhibition, Masters of Contemporaneity. This extraordinary and one-of-a-kind experience is set to redefine the boundaries of art and technology, offering a level of sophistication and innovation that has never been witnessed before.
Witness the revolutionary Artbox VR project, a transformative virtual reality exhibition that has garnered international acclaim. Winner of the revered Iberian Awards for its unrivaled attention to detail and stunning realism, this project will capture your imagination and transport you to extraordinary artistic realms. Renowned artists such as Marina Emphietzi,  Xinyue Luo, Kevin Trinh, Giovanni Trimani, Arista2099, Ildikó Baranyi, Shelina Khimji, Gulnar Sacoor, Barbara Lo Faro, Niko Kapa, Leonor Sousa, Jiayu Liu, Valeria Magini, Se Fenger, Abílio Marcos, Chien-Hua Huang, Harry Clinch, and other visionaries contribute to this breathtaking showcase, crafting an immersive experience like nothing you've ever experienced before.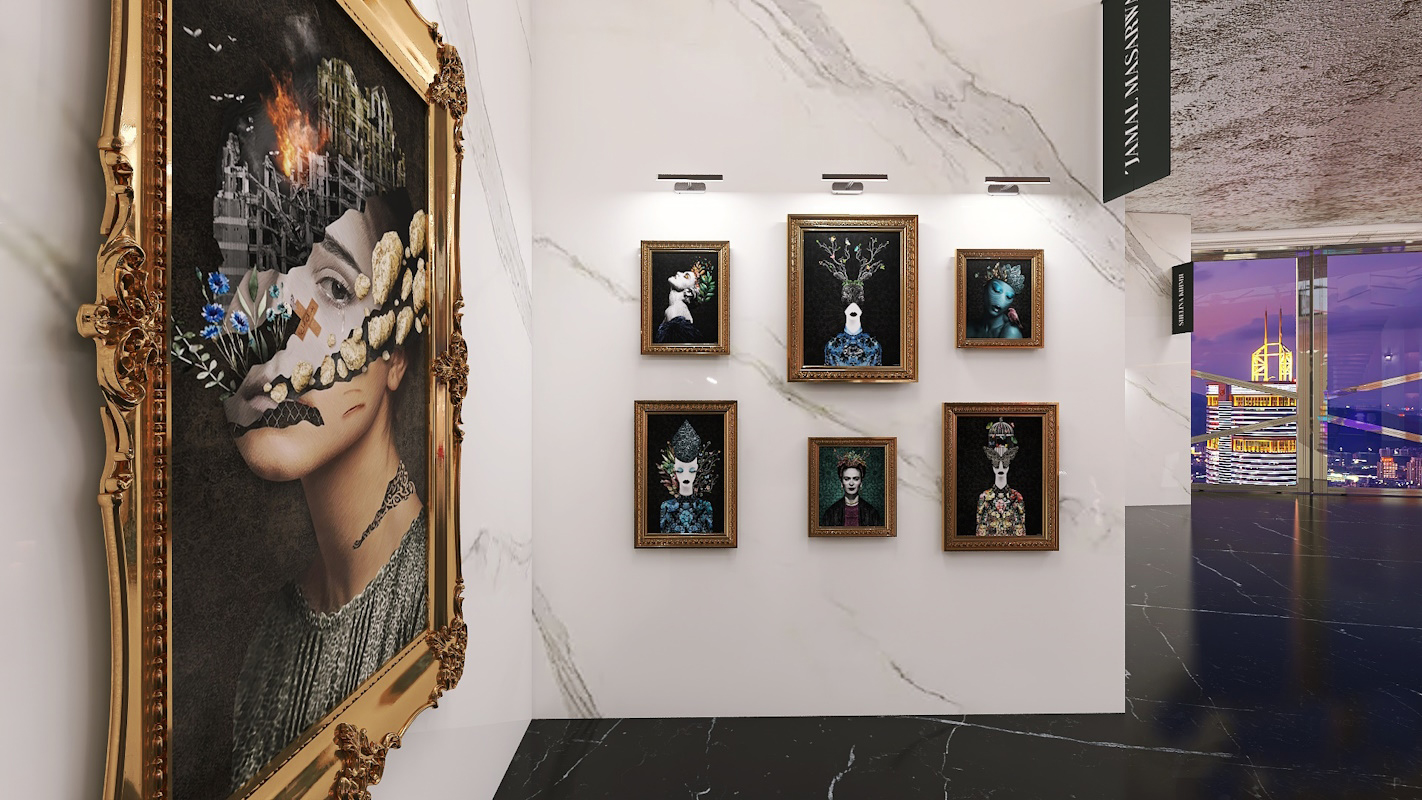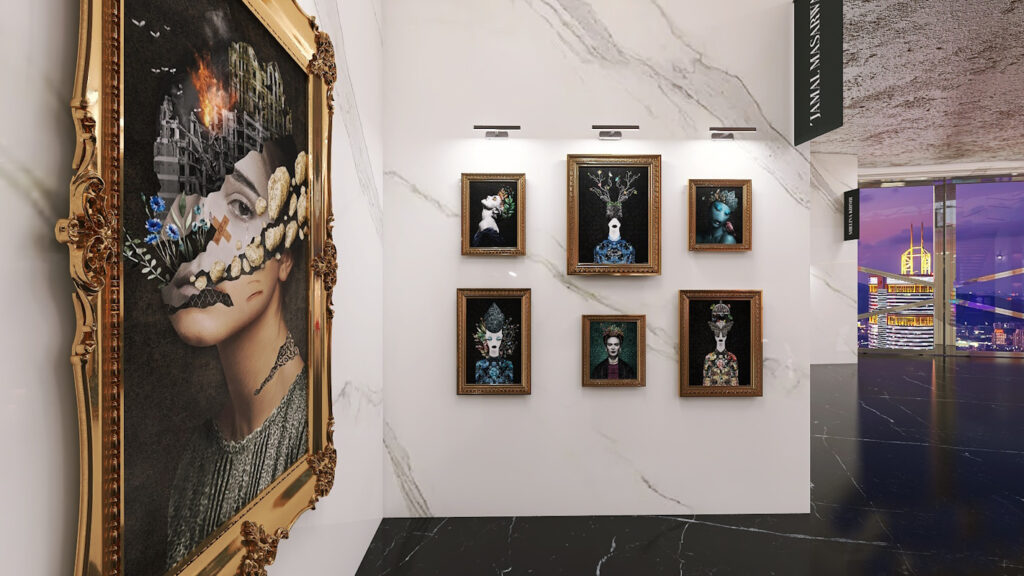 As you explore this captivating digital landscape, be prepared to be mesmerized by the astonishing 3D hologram exhibition. Witness art come to life, transcending the boundaries of traditional mediums and unleashing its limitless potential. Each holographic masterpiece is meticulously designed to exude an aura of exclusivity and sophistication, leaving you in awe of its sublime beauty. 
In a 3D hologram, the artists  Niko Kapa, Chien-Hua Huang and Harry Clinch stand out.
Complementing these technological marvels, São Rafael Galleries presents a collection of exclusive and limited-edition physical artworks that embody the pinnacle of artistic expression. Indulge in the opulence of limited-edition Swarovski and diamond dust fusion by Jamal Masarwa, a true testament to unparalleled craftsmanship. Immerse yourself in the timeless allure of Catarina Diaz's limited-edition analog collages, each a masterpiece of intricacy and beauty. Discover the artistic brilliance of Ashima Kumar, whose custom creations seamlessly blend fine art with enchanting doodle-inspired designs, crafted exclusively for this exhibition.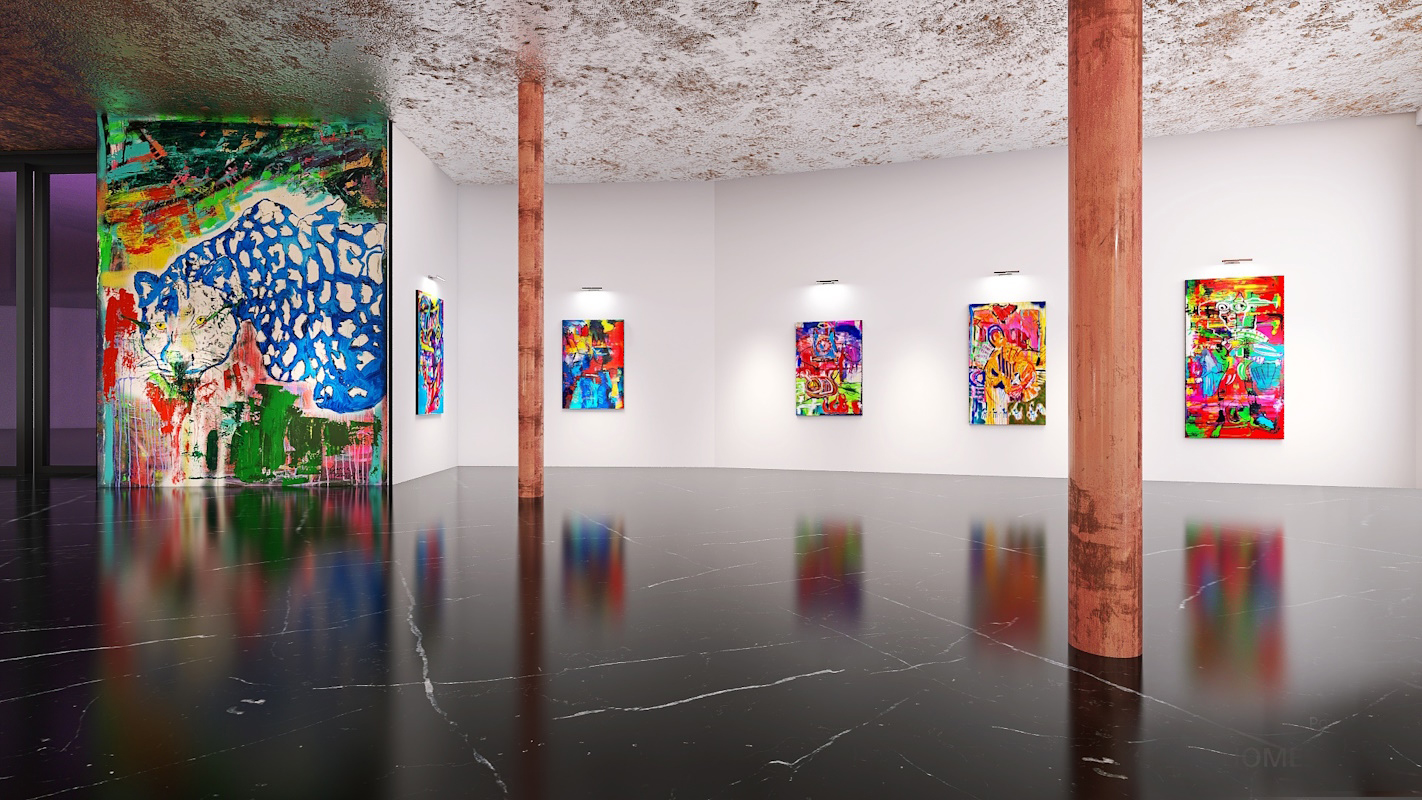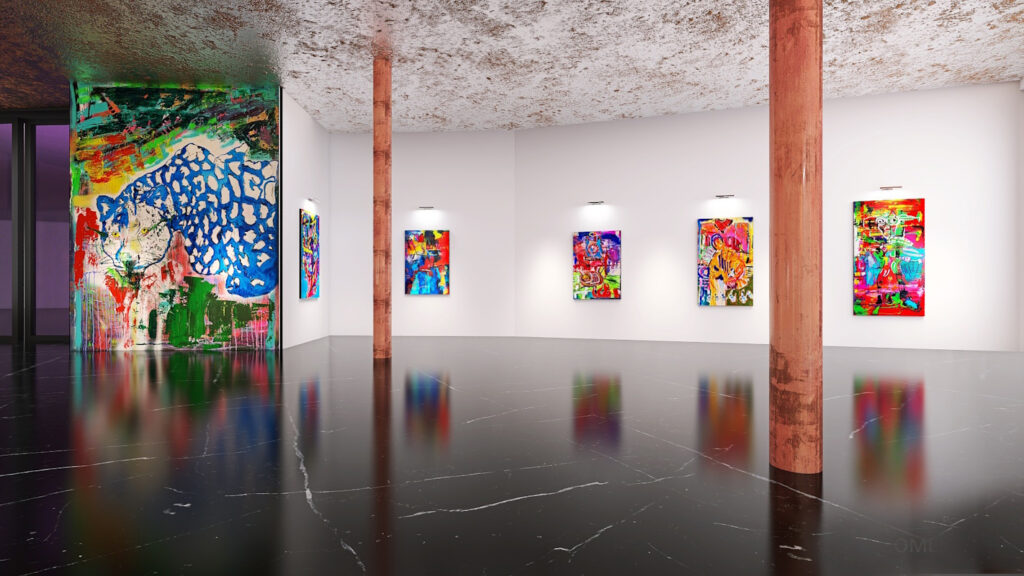 At the helm of São Rafael Galleries are the visionary twin sisters, Mónica Kahlo and Sílvia Raposo, renowned businesswomen and art tastemakers. With their immersive and digital concept, they have established Portugal's first luxury gallery, representing both internationally acclaimed and emerging artists of exceptional talent.
This exclusive mixed reality exhibition will premiere at the highly prestigious StART Art Fair London, hosted within the renowned Saatchi Gallery. A bold and unprecedented event in the world of art and technology, it represents the cutting-edge of contemporary innovation and creativity.
Prepare to be captivated like never before as São Rafael Galleries unveils an unparalleled immersion of technology and artistry. Masters of Contemporaneity will redefine your perception of artistic experiences, enveloping you with a sense of exclusivity and sophistication that has never been achieved before. Embark on a journey that pushes the boundaries of creativity, merging art and technology into an exquisite symphony of breathtaking beauty and innovation.
Whether you're a seasoned art aficionado or simply looking for an enriching cultural experience, Masters of Contemporaneity has something for everyone.
©2023 São Rafael Galleries