Frieze London, UK. In celebration of Frieze London and Black History Month, Yinka Ilori takes over George, private members' club, set in the heart of London's art gallery district in Mayfair, London. British-Nigerian multi-disciplinary artist, designer, and entrepreneur, Yinka Ilori has created a one-of-a-kind Murano glass sculpture titled, 'One Life: Igbesi Aye Kan,' that will be on display at the Club throughout Frieze, as well as a colourful dessert plate titled, 'A Web Full of Love'.
Commissioned by George, Ilori's sculpture draws on his Nigerian heritage and West African harvest traditions where people gather to commemorate the annual yield. As their efforts come to fruition, joyous songs fill the air and the sound of instruments echo throughout, as vibrantly dressed people celebrate their hard work, patience, and positivity together.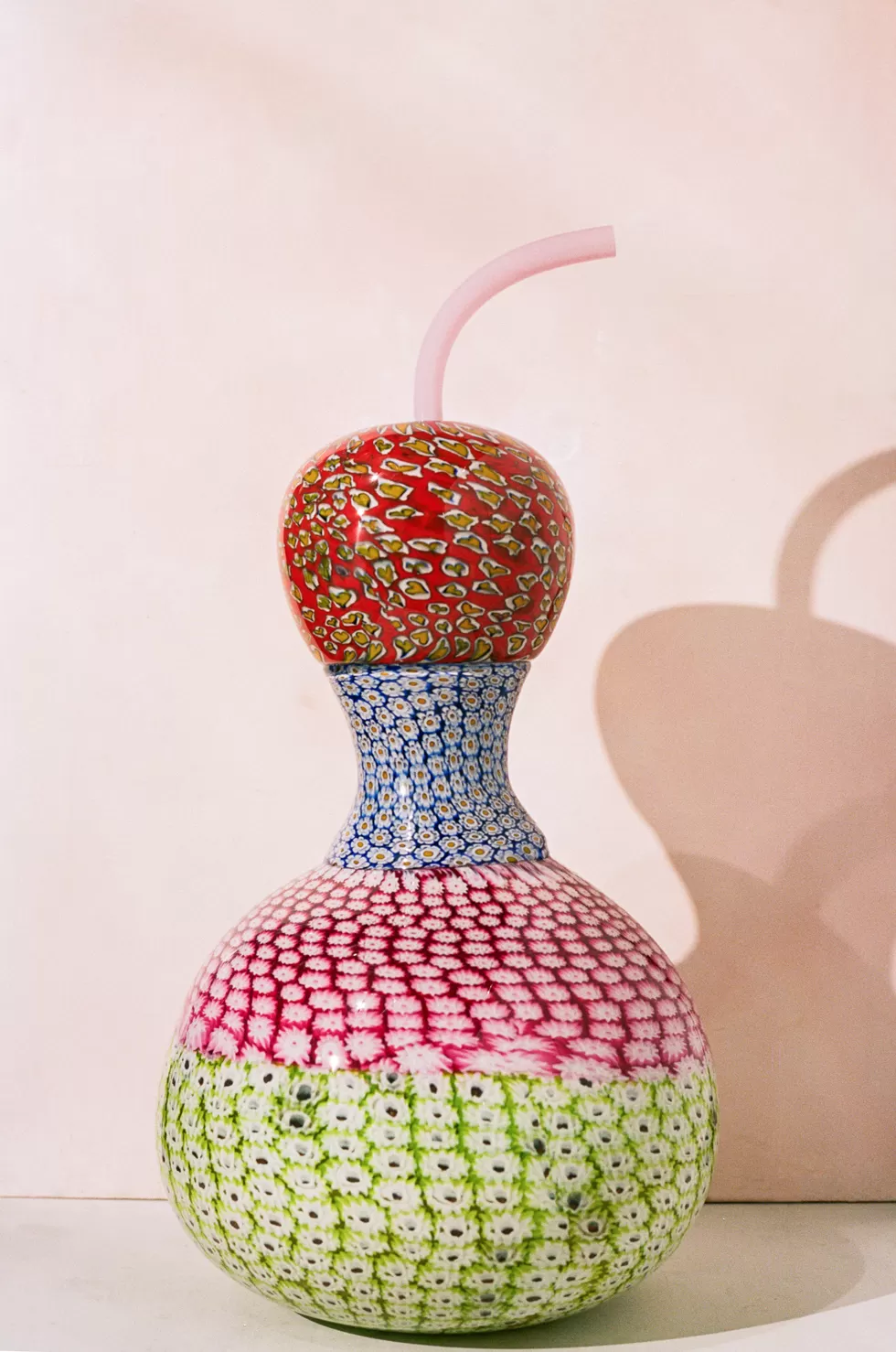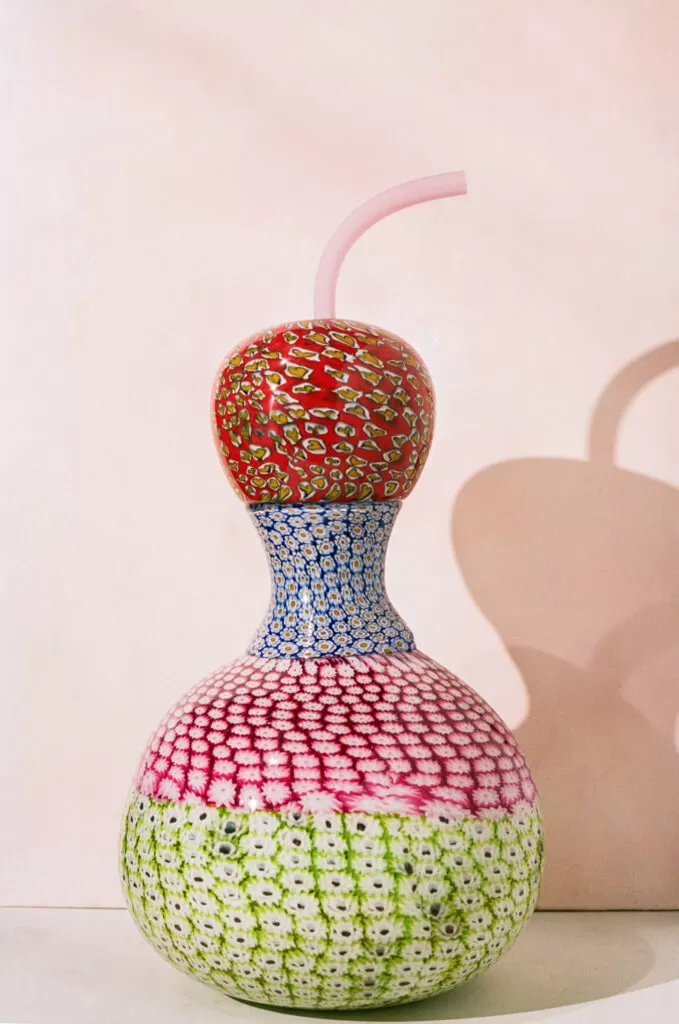 Using the symbol of the Calabash tree, which has been creatively utilised by West African cultures for thousands of years, Ilori's artwork celebrates the shared commitment and hard work of our communities. Once dried and hollowed out, the Calabash is transformed into versatile vessels, fishing floats, and musical instruments. In Ilori's glass sculpture for George, which echoes the form of the Calabash, he honours and celebrates hard work, creativity, and community.
"It's an honour to partner with George during Frieze London and Black History Month, to celebrate not only the arts, but Black culture and excellence, and the vibrant tapestry of creativity that exists within our community," said British-Nigerian multi-disciplinary artist, designer and entrepreneur, Yinka Ilori. "I believe art has the power to unite, educate, and inspire, and through this partnership, we aim to do just that by highlighting the richness of our heritage.
The sculpture itself is a celebration of people, culture, and the fruit of hard work. It's a testament to the dedication of individuals, whether they are artists, musicians, or social workers. Through this piece, I hope to explore the profound connection between objects and our ability to celebrate ourselves, our achievements, and our community."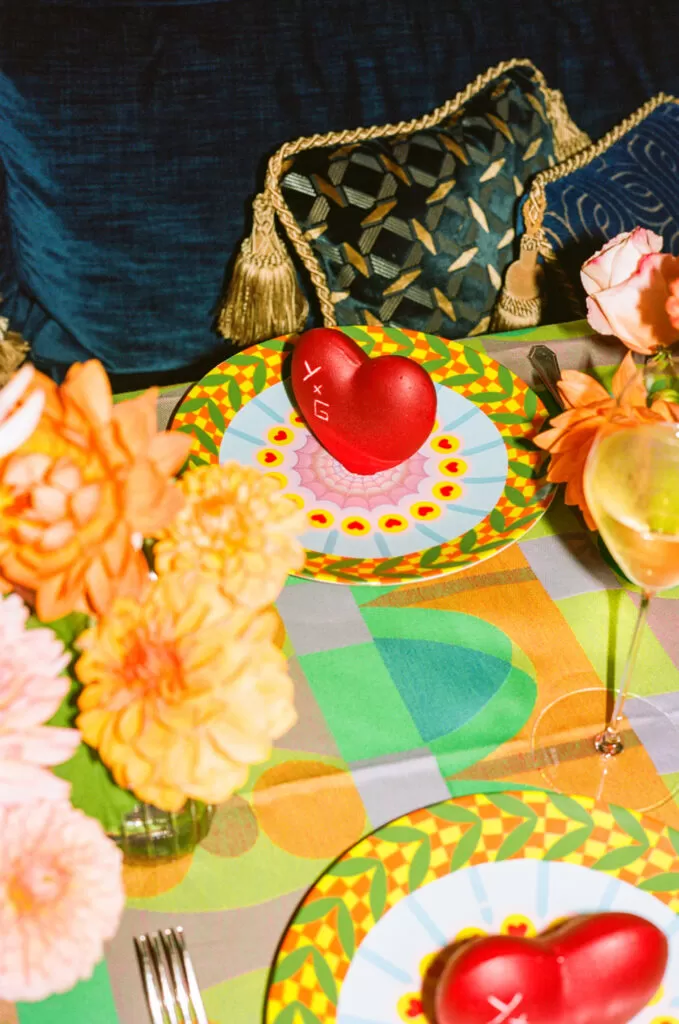 Continuing the theme, Ilori has exclusively designed a dessert plate titled, 'A Web Full of Love,' which features plant motifs, hearts, and geometrical shapes. In a special collaboration with The Birley Club's Executive Pastry Chef, a heart-shaped chocolate dessert aptly named, 'The Dancing Heart', will be served on the colourful plate. Bursting with Nigerian flavours including coconut parfait, plantain mousse, and chin chin shortbread, the dessert is rich in flavour and light in texture. Yinka's creation will be available to George Members and their guests to taste throughout Frieze week.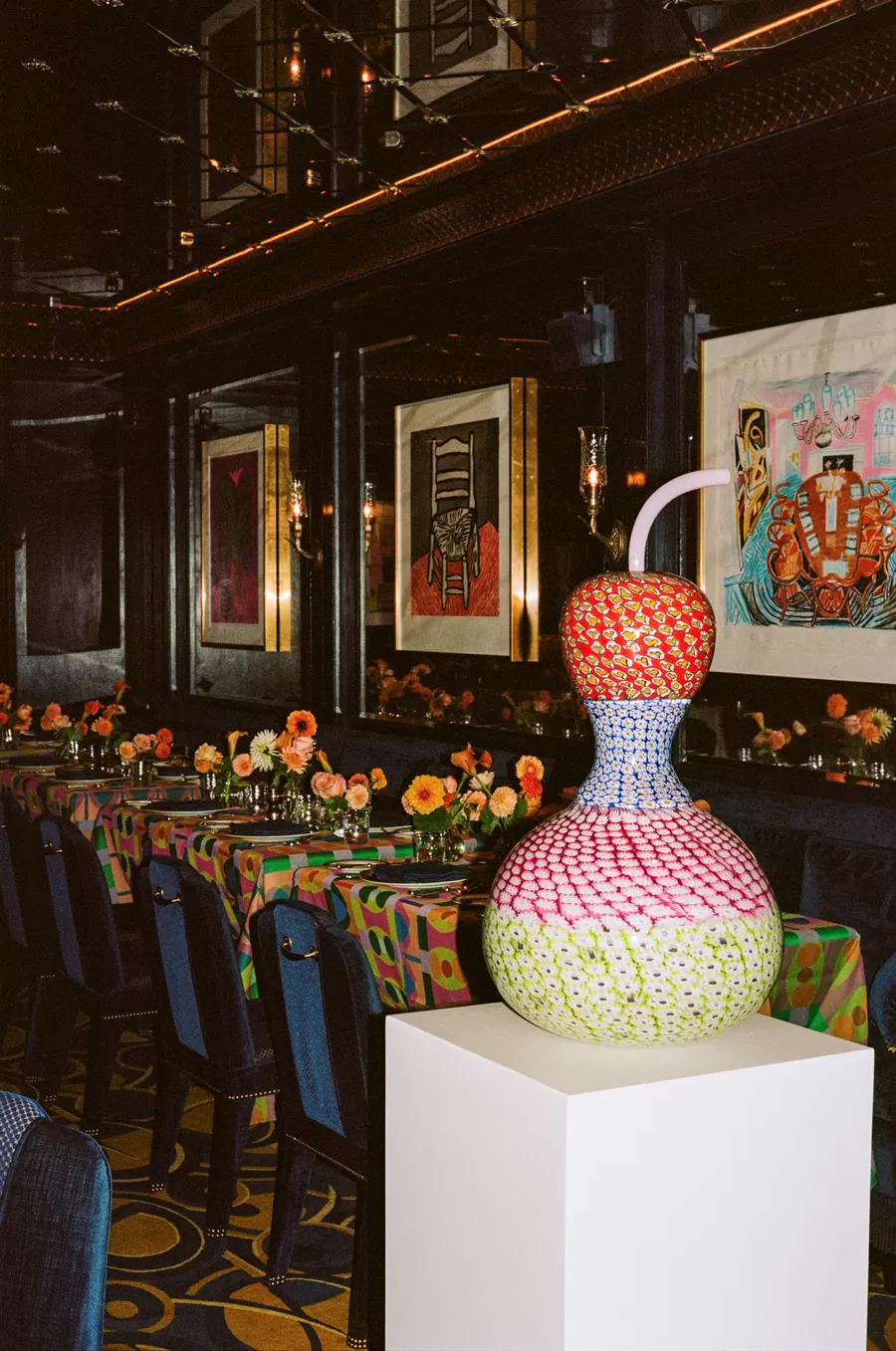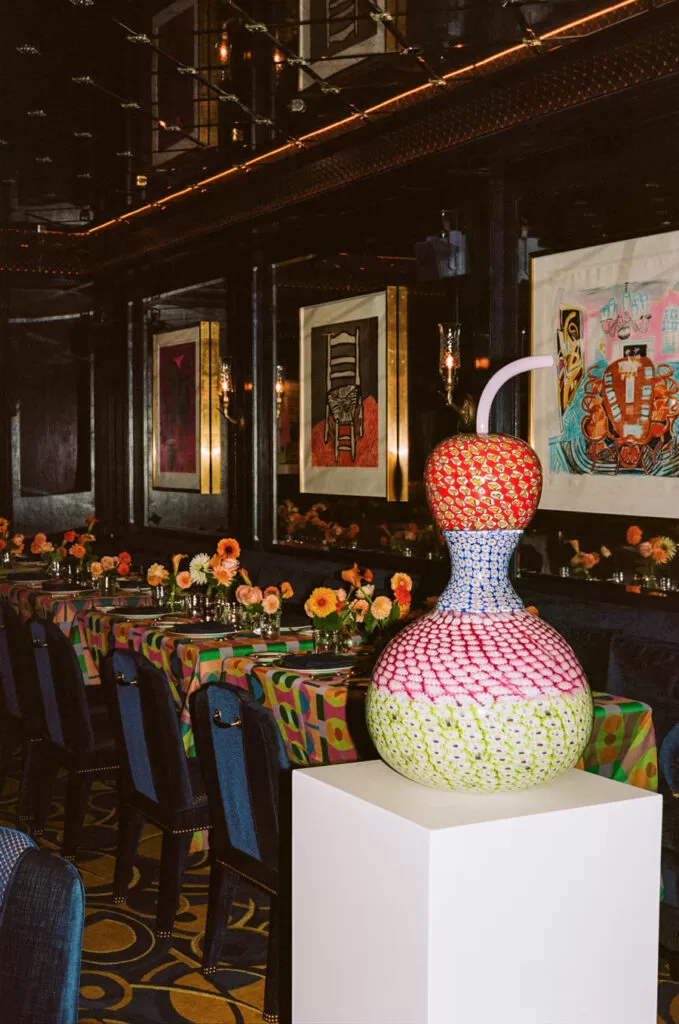 Yinka Ilori said: "Through 'A Web Full of Love,' I wanted to create a visual and culinary
symphony that celebrates artistry and rich cultural fusion. Collaborating with George to complement this canvas, was a harmonious dance of creativity and flavour. Infused with the essence of Nigeria's diverse culinary heritage – this dessert is a celebration of love, culture, and the joy of taste, inviting all to partake in the dance. I'm so proud of this creation, and I can't wait for George members to try it!"
Since reopening in June 2023, George is a home for artists, creatives, and innovators. Home to works of David Hockney, art runs through the Club's core. Through this dynamic partnership that showcases a harmonious fusion of craft and cuisine, Ilori and George aim to inspire, educate, and honour the enduring legacy of Black history and culture this October.
George
88-89 Mount Street
London W1K 2SR
©2023 George, Yinka Ilori