Philip Guston
5 October 2023 – 25 February 2024
Tate Modern
Bankside
London SE1 9TG
£20 / Free for Members
For over 50 years, artist Philip Guston restlessly made paintings and drawings that captured the anxious and turbulent world he was witnessing. Born in Canada to a Jewish immigrant family, he grew up in the US and eventually became one of the most celebrated abstract painters of the 1950s and 1960s, alongside Mark Rothko and his childhood friend Jackson Pollock.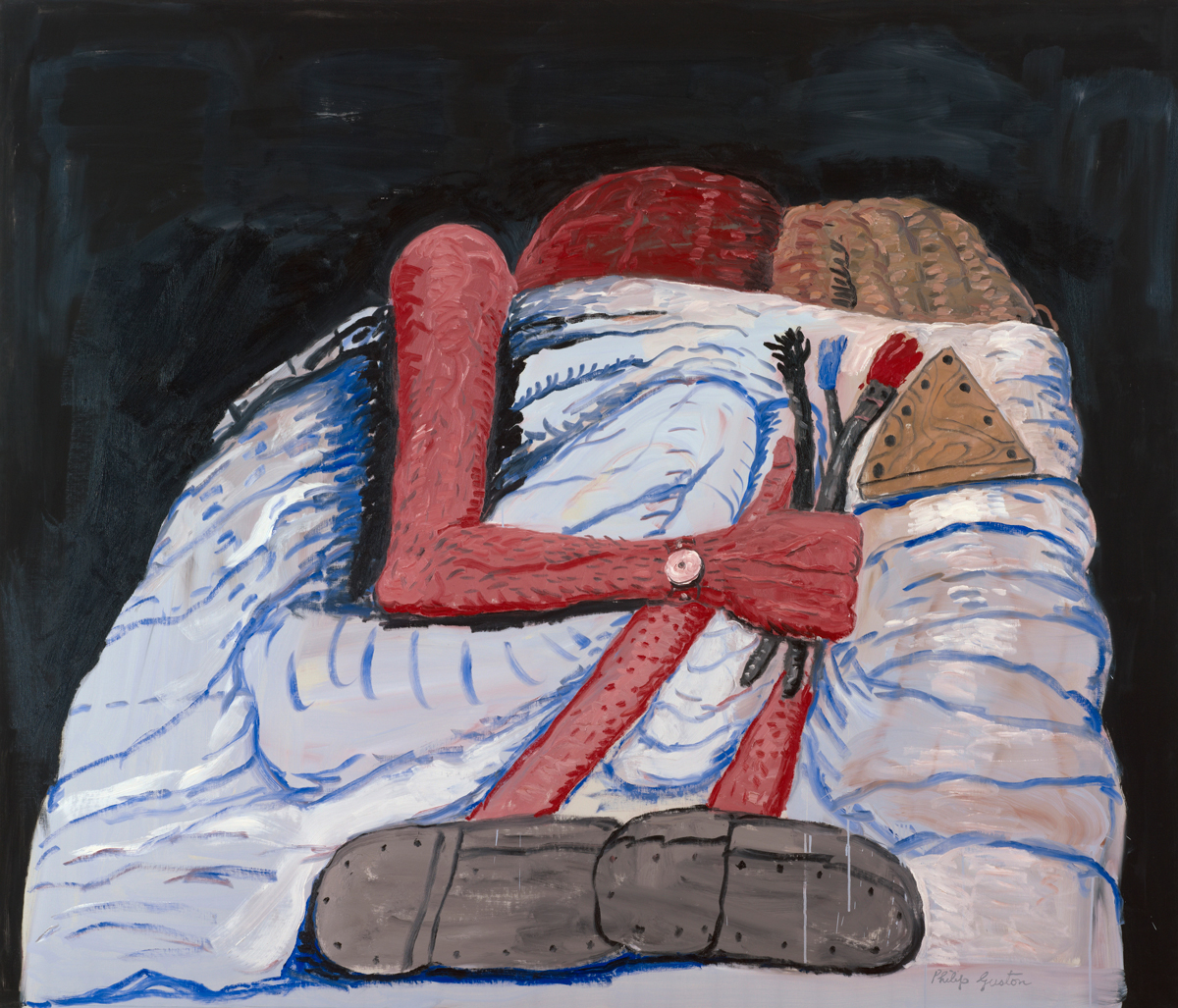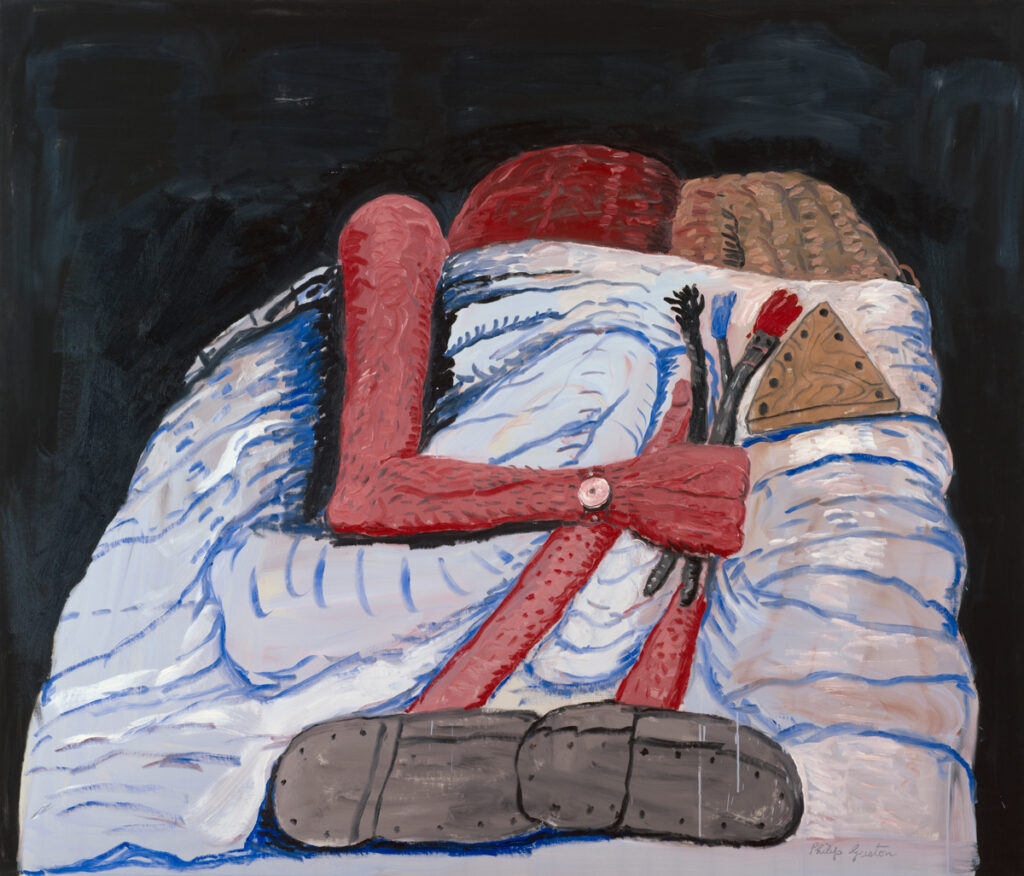 His early work included murals and paintings addressing racism in America and wars abroad. During the social and political upheavals of the late 1960s, Guston grew critical of abstraction, and began producing large-scale paintings that feature comic-like figures, some in white hoods representing evil and the everyday perpetrators of racism. These paintings and those that followed established Guston as one of the most influential painters of the late 20th century.
Guston was a complex artist who took inspiration from the nightmarish world around him to create new and surprising imagery. This exhibition explores how his paintings bridged the personal and the political, the abstract and the figurative, the humorous and the tragic.
Philip Guston is the first major retrospective on the artist in the UK in nearly 20 years.
About Philip Guston
Philip Guston (1913-1980) was a distinguished American painter and printmaker whose evolution as an artist saw him traverse through varied styles, from social realist murals to abstract expressionism and later to a distinct figurative, cartoon-like imagery. Born in Montreal and later relocating to Los Angeles during his formative years, Guston was initially swayed by the social messages and techniques of Mexican muralists like Diego Rivera. In the 1930s, he contributed to the Works Progress Administration, crafting murals with powerful social themes.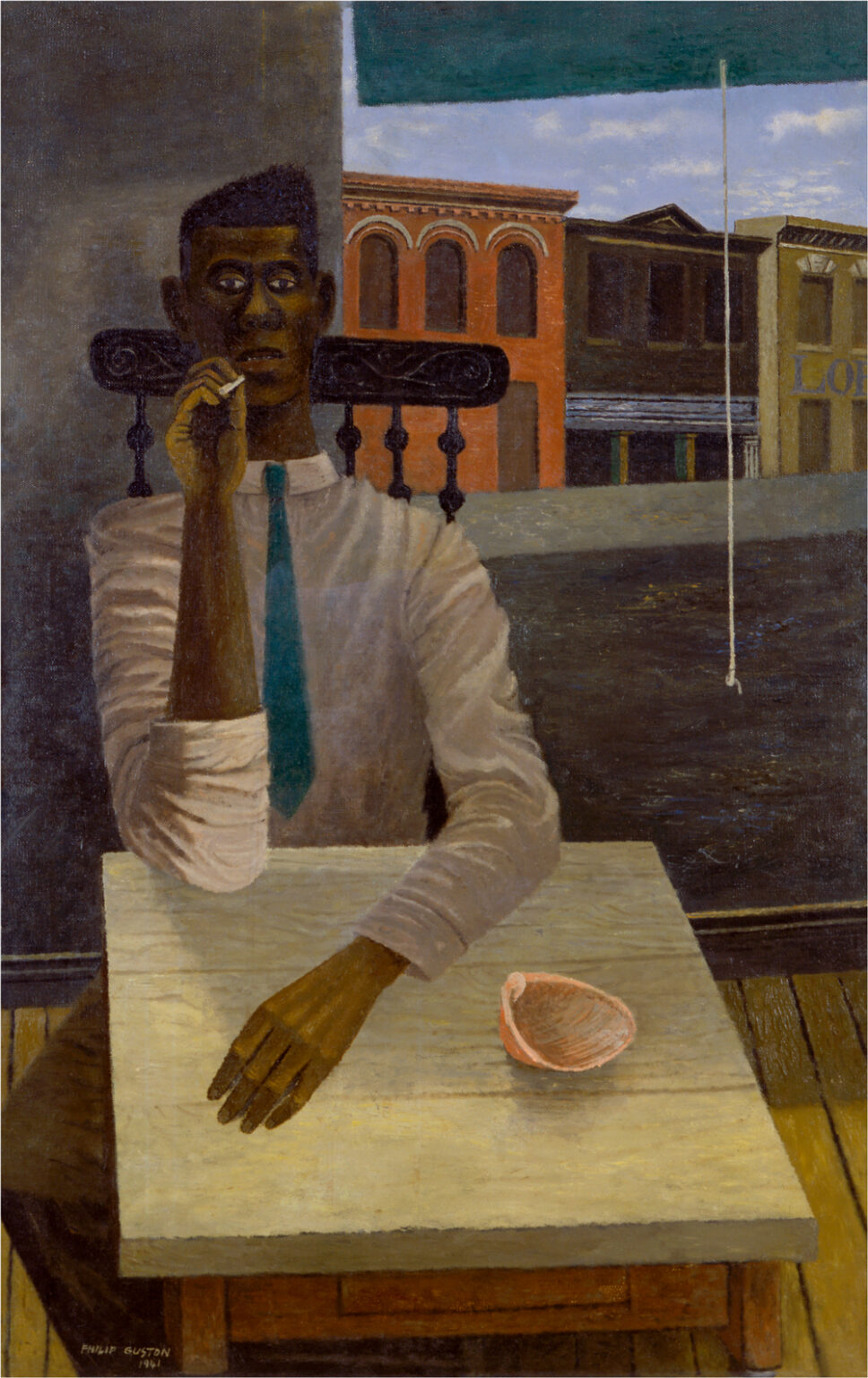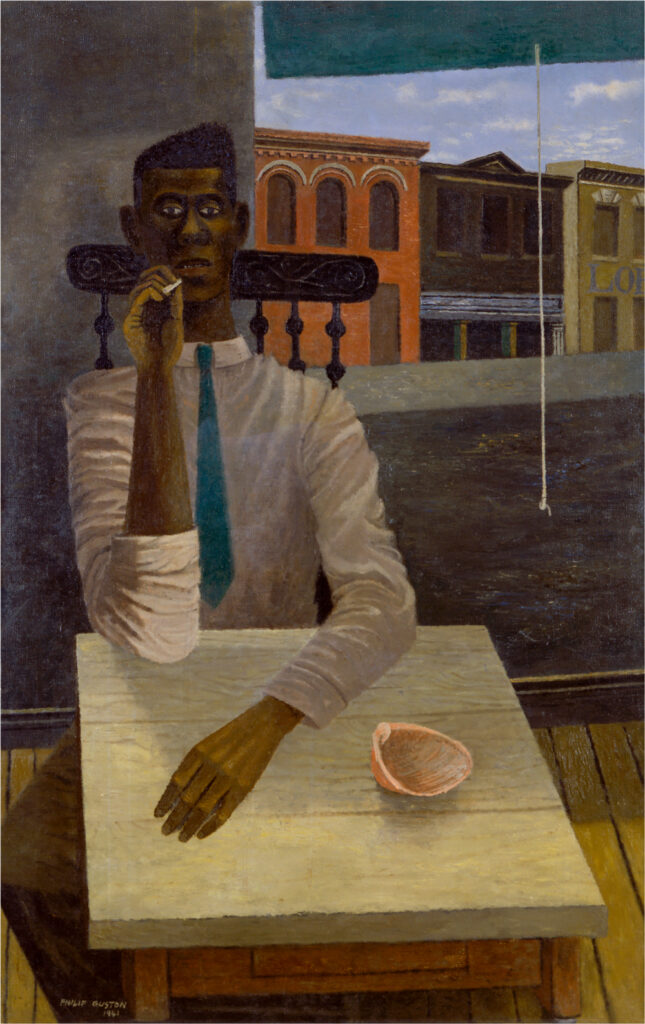 By the 1950s, Guston had shifted gears and immersed himself in the Abstract Expressionist movement in New York. This chapter of his life saw him rubbing shoulders with legendary figures like Jackson Pollock, Willem de Kooning, and Franz Kline. The works from this period exude a particular energy, characterized by his soft brushwork and a predominantly muted colour palette.
However, it was during the tumultuous times of the late 1960s and '70s that Guston would undergo a profound and initially polarizing transformation. Moving away from abstraction, he embraced a bold, figurative style. His paintings from this era are often imbued with a raw, cartoonish quality, populated by hooded figures, oversized limbs, clocks, and cigarettes—all rendered in hues dominated by pinks, reds, and greys. These creations weren't just personal symbols but also resonated with the political and societal upheavals of the time.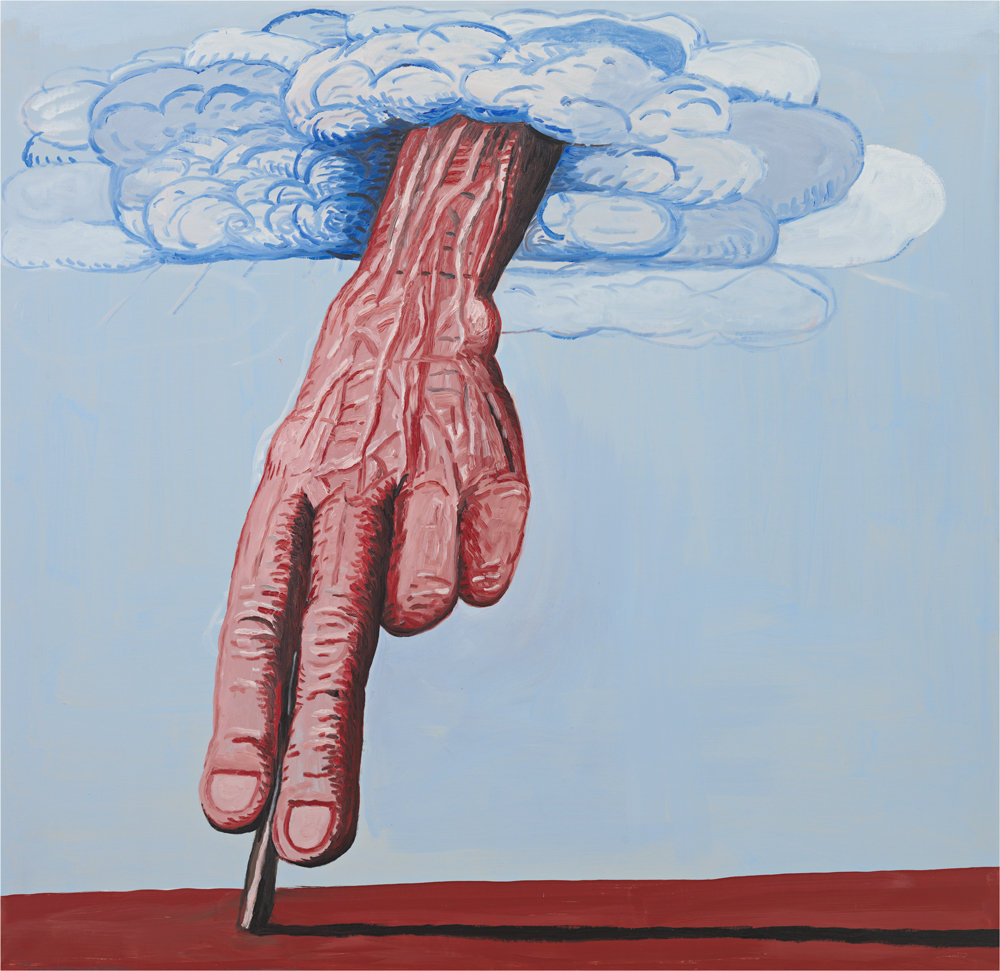 The initial reception to Guston's dramatic shift in style was mixed, veering towards criticism. However, the passage of time has been kind to his legacy. Today, his late works are celebrated as groundbreaking, positioning him as a precursor to the Neo-Expressionist movement that would flourish in the 1980s. Guston's enduring impact on the world of art lies in his relentless exploration of identity, societal unrest, personal introspection, and the intricate dynamics of art-making. His legacy, marked by constant reinvention and a fearless confrontation of challenging subjects, ensures his place as one of the 20th century's most influential painters, with his masterpieces adorning the walls of major museums and collections worldwide.
Philip Guston is opens at Tate Modern on 5th October 2023 until 25 February 2024
©2023 Tate