Press Release
With nearly 20 years of experience in the art world between them (as artists, gallerists, writers, and lecturers), Benjamin Murphy and Nick JS Thompson formed Delphian Gallery out of a love for curation, and since its genesis just 4 years ago it has grown into something much bigger than a typical gallery. In July 2020 they will release their first book.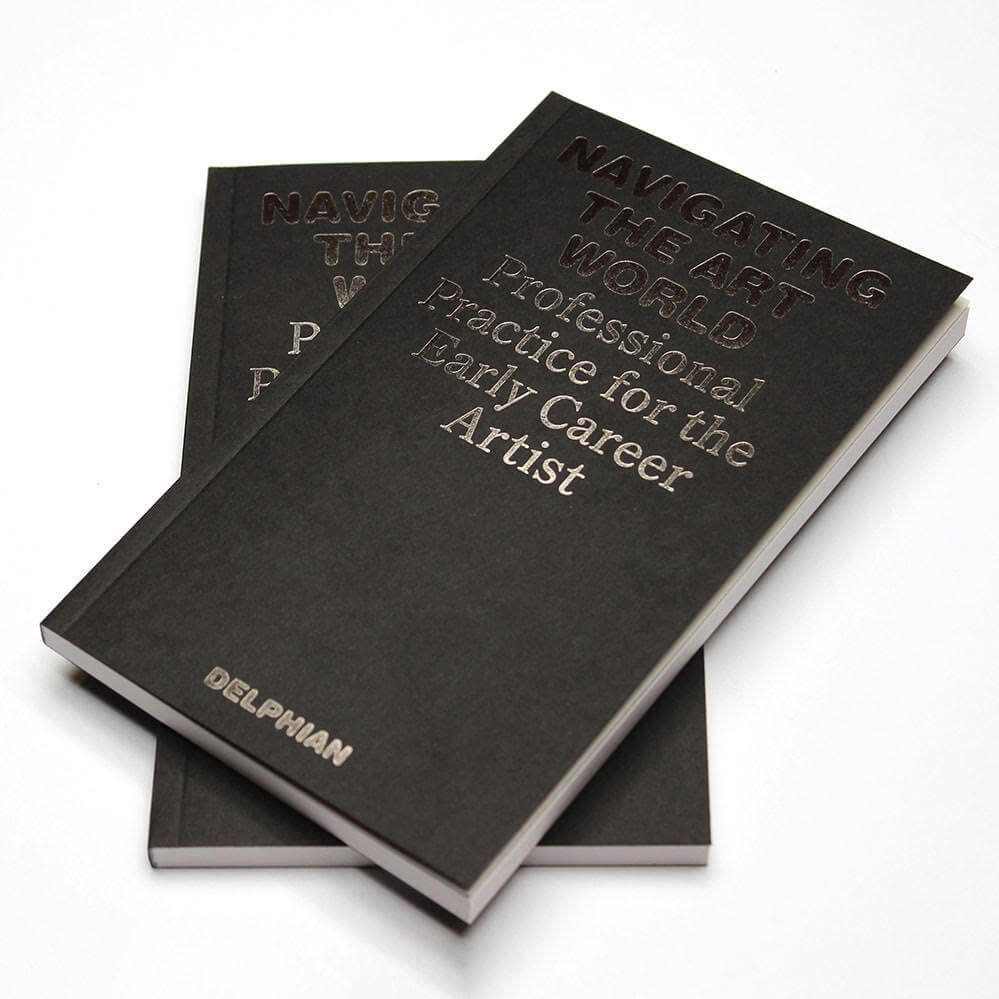 This business book is aimed at early career artists, and helps to equip them with the practical tools needed to approach their careers, shining light upon some things that are often hidden from view. It has been written as a series of opinion pieces rather than a how-to guide, and covers such topics as how to exhibit and sell your works, as well as things like how to stay motivated, and how to deal with the periods of insecurity that a career in the arts can often create.
The process of entering the art world and forging a career can be fraught with obstacles to overcome, and so Delphian have written this guide to make the journey as stress-free as possible. Navigating The Art World consists of a mix of advice and tips from Delphian themselves, as well as gallerists, curators, artists, collectors, and other industry experts to give some insight on various ways to enhance your art career. Contributors include Maureen Paley, Jake Chapman, Andy Dixon, Kristin Hjellegjerde, Claus Busch Risvig, and many others.
It has been our intention to write about things that are not often discussed, in the hope that by pulling back the curtain slightly, things are a little clearer for all of us.

Delphian Gallery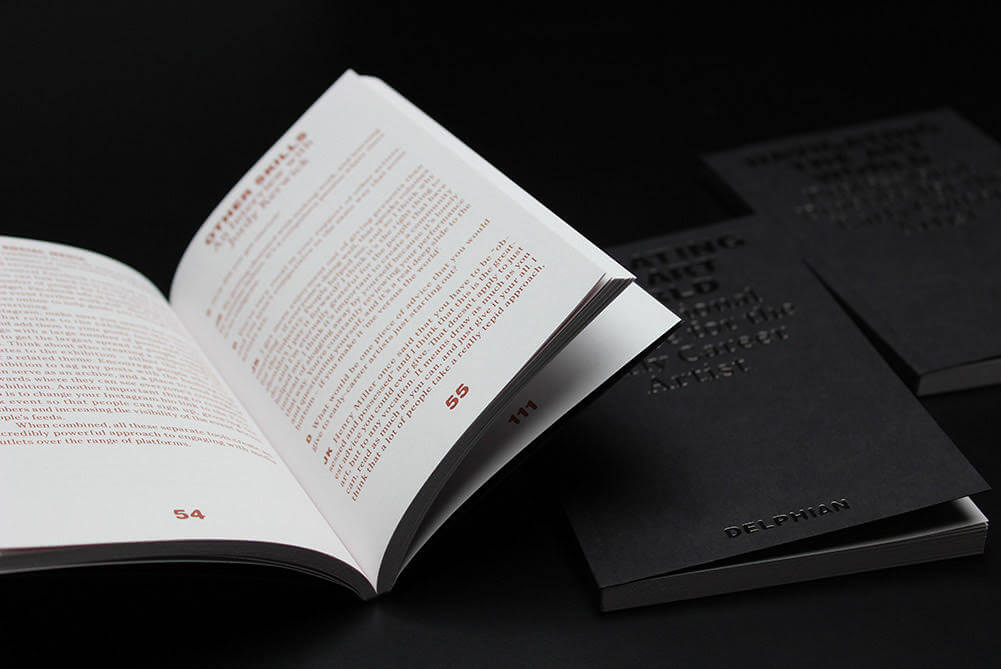 The book is beautifully designed and supported by Foolscap Editions, the London-based and artist-led independent publisher. Foolscap Editions work in close collaboration with exciting artists and galleries, releasing special editions and monographs from people including Lucas Dupuy, Elliot Fox, and others. The attention-to-detail in the design and finish in the book really sets it apart, with the feel of a piece of art rather than a textbook.
Delphian Gallery is an artist-led contemporary gallery that has a clear and determined focus upon supporting the careers of emerging and early-career artists. Their programme includes an annual free-to-enter open call (this year attracting over 16,000 submissions), a bi-weekly podcast, talks and panel discussions, as well as 6-7 physical exhibitions per year.
Navigating the Art World: Professional Practice for the Early Career Artist is being released online on the 13th of July, and will retail for £12, with an introductory discounted price of £10 for the first two weeks with free UK shipping.
https://www.instagram.com/delphiangallery/
All Rights Reserved © Copyright Benjamin Murphy, Nick JS Thompson, Delphian Gallery 2020