On the 20th of September, contemporary resin artist Nat Bowen launched her new Exhibition '28 Fragments®. In collaboration with the award-winning restaurant Galvin at Windows and 10 Degrees sky bar on the 28th Floor of London Hilton on Park Lane.
The exhibition featured 28 of her trademarked Fragments® works as Bowen transforms the iconic restaurant into a catwalk for the world's first 'Artwalk'.
Bowen is celebrated for her abstract resin works inspired by Chromology, the psychology of colour. The allure of her work has attracted a range of affluent collectors, including a residency at the prestigious 45 Park Lane.
Arriving at the Hilton, I headed to the elevator, touched a button and was propelled to the opulence that awaits. The ride came to a smooth halt. I stepped out into an abyss of decadence reminiscent of a scene from The Great Gatsby.
As I took in the breathtaking views of London as the sun sets, gently sipping on a limited edition cocktail, titled "Golden Hour" inspired by Bowen's residency. I could comprehend why Galvin's is such a suitable match to exhibit the world's first Artwalk. The stunning interior is picturesque; it seduces your senses, where you can't help but relish in its ambience. Beauty can be extraordinary as if it were painted, and the picture painted here is excellence.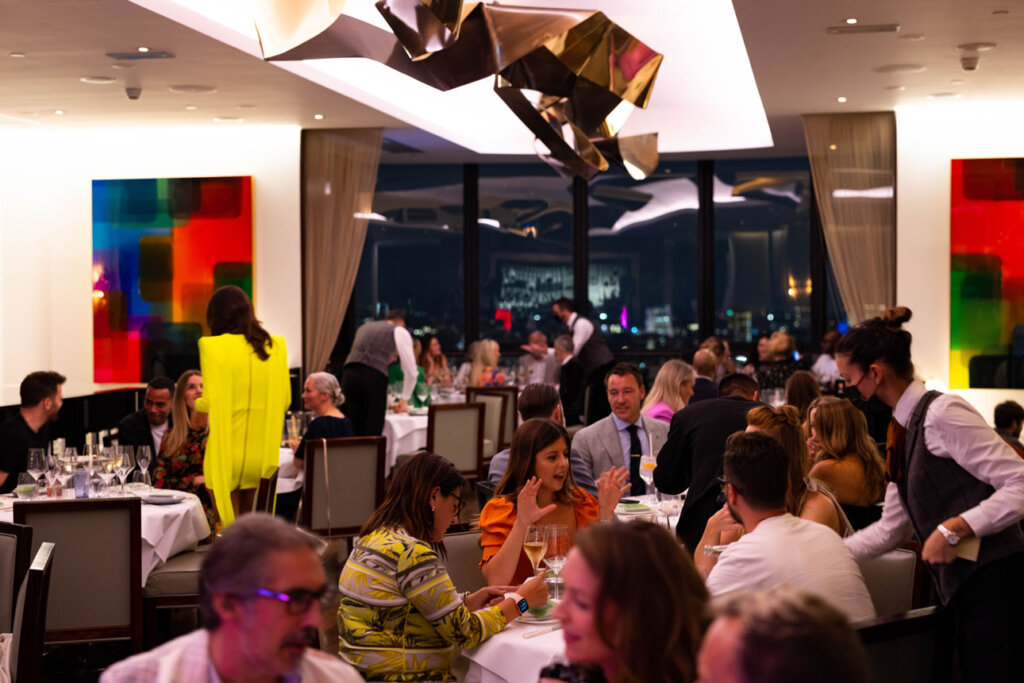 We were asked to make our way through the luxurious restaurant illuminated by Bowen's eloquence. Taking my seat to experience the cuisine prepared by Galvin's Head Chef Marc Hardiman, an irresistible platter guaranteed to make any foodie jealous.
Bowen appeared at the front of the restaurant, standing between her music responsive artworks, wearing an exquisite neon dress that carried a vogue essence accentuated by her gold boots. The show was ignited by the incredible vocals of Claudillea, with DJ Charlotte De Carle controlling the helm.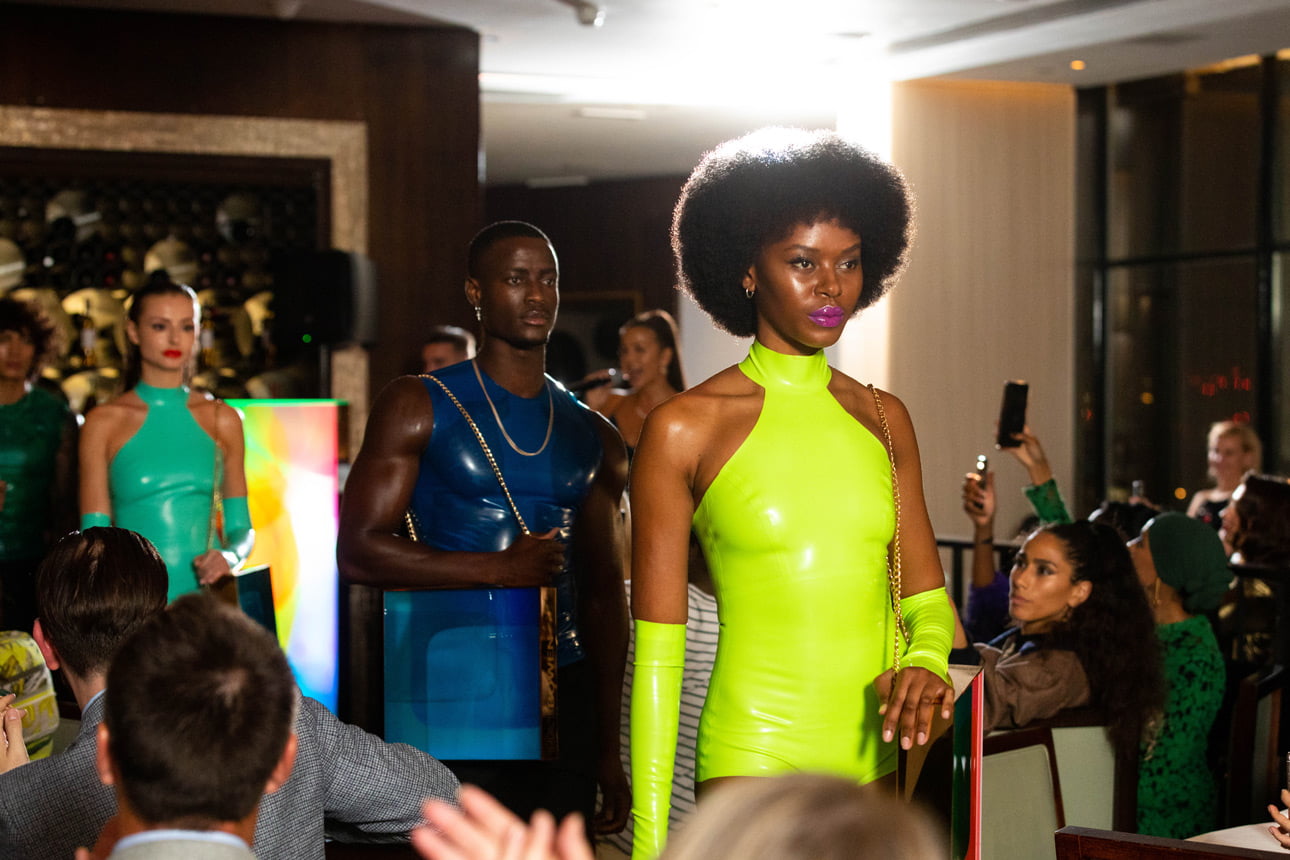 The catwalk models empowered by the sounds strode confidently through the path within the tables, simultaneously flaunting Bowen's abstract work hung on their figure attached by a stylish gold chain to her celebrity audience. As the artwalk ended, Bowen took centre stage to show her appreciation to her euphoric guests, and they responded with a massive ovation.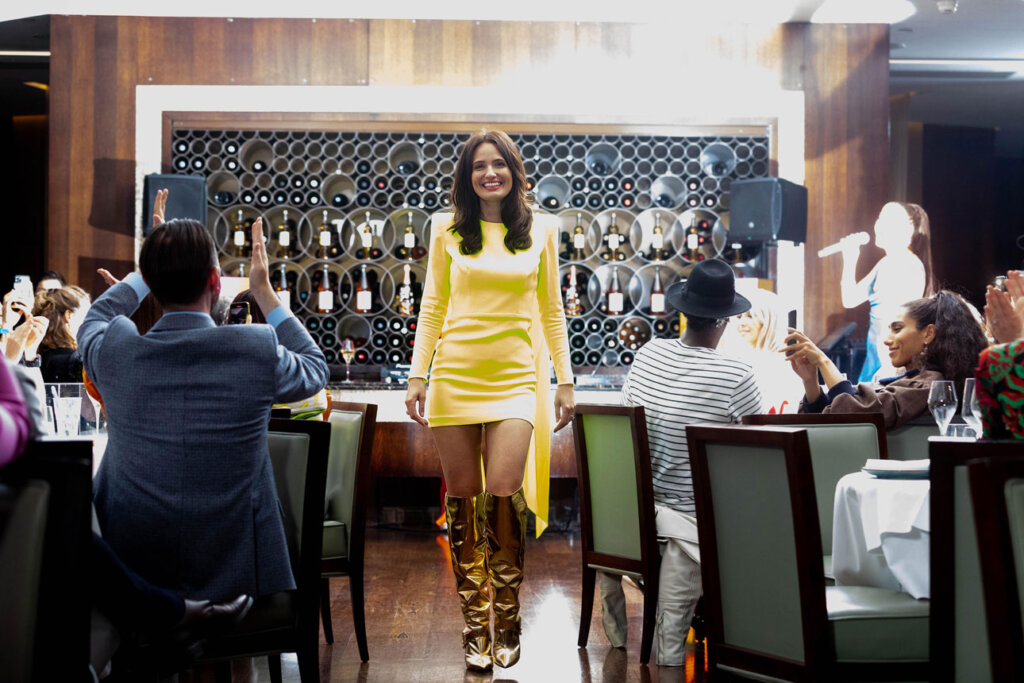 Galvin's is renowned for its exceptional moments, and 28 Fragments was one of them. Bowen employed the rules of hautre coutre to exhibit her new collection in an unorthodox setting that revealed her artistic expression does not end at her canvas. A masterpiece of an evening that was truly inspiring.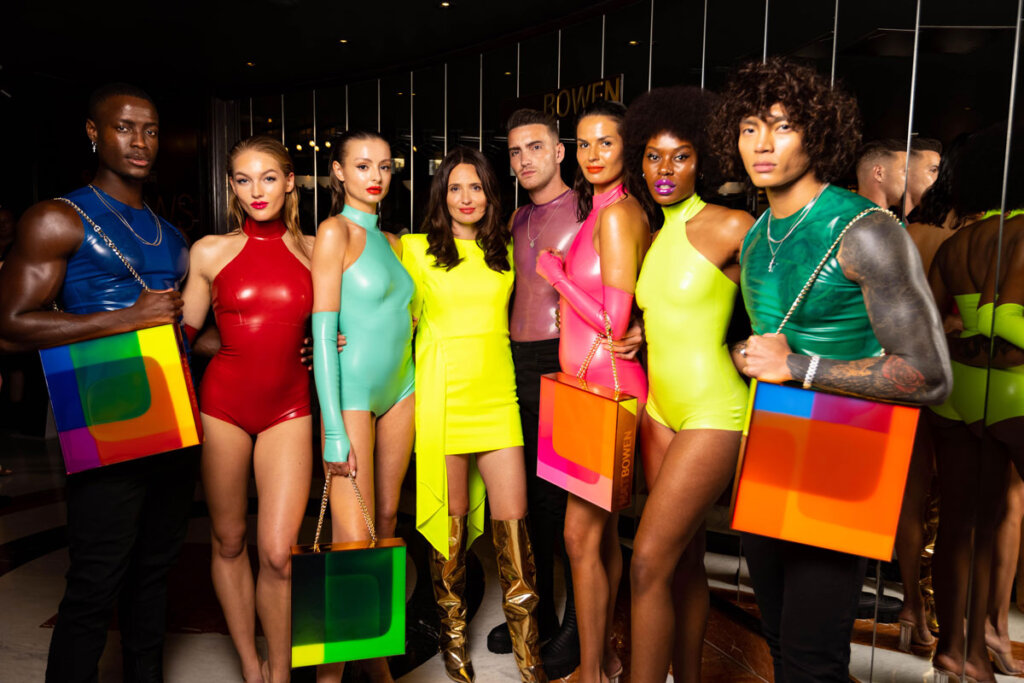 Bowen's 28 Fragments collection is a fusion of intricate, colourful arrangements encapsulated within a square sparked with a twist of seventies flare led by her study of Chromology. Aesthetically satisfying pieces that will honour any collection. 28 Fragments is available to purchase directly from Bowen's website.
https://instagram.com/nat.bowen
https://natbowen.com/fragments
https://www.claudilleaholloway.com/
©2021 Nat Bowen, 28 Fragments®