Today ArtPlugged is with Russian artist Nastya Miro. She began her art journey at Sergey Andriaka Academy of Fine Arts, gaining an art degree. Her discipline is in fine arts, and tempera combined with mix media. In her works such as "Look to the East" and "White Noise," where she propel realism through watercolors. Nastya also regularly exhibits at renown Arts Fairs such as Art Monaco, Art Basel, Art Dubai, and Scope (New York).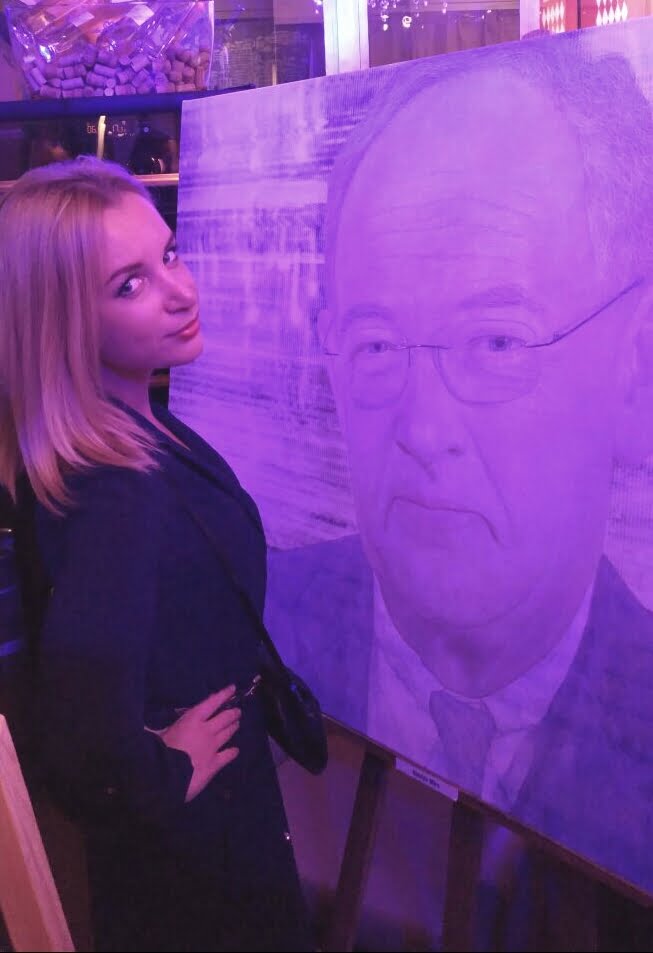 After exhibiting at Art Monaco her work was well-received by attendees of the exhibition, and she was commission by Monaco government to create a painting for Monaco Minister of State Michel Roger in her realism texture where she replicates "White Noise" in watercolor as distorted style to the portrait.
In this interview, Art Plugged will be getting to know more behind the lady behind the art, Nastya, her inspiration, her creativity, and her creative process.
Q: First things first, why do you do what you do?
Nastya Miro: I don't know. There is no specific reason for this. I love to do what I do and do it exactly the way I do. I like the results from when there is nothing and when an idea takes shape.
Q: What is your inspiration?
Nastya Miro: Anything. It can be an elderly person, a concrete slab, an old excavator, a piece of broken glass, or a print on a child's blouse. It's like a bolt of lightning: a second, and there's no way of getting away from it.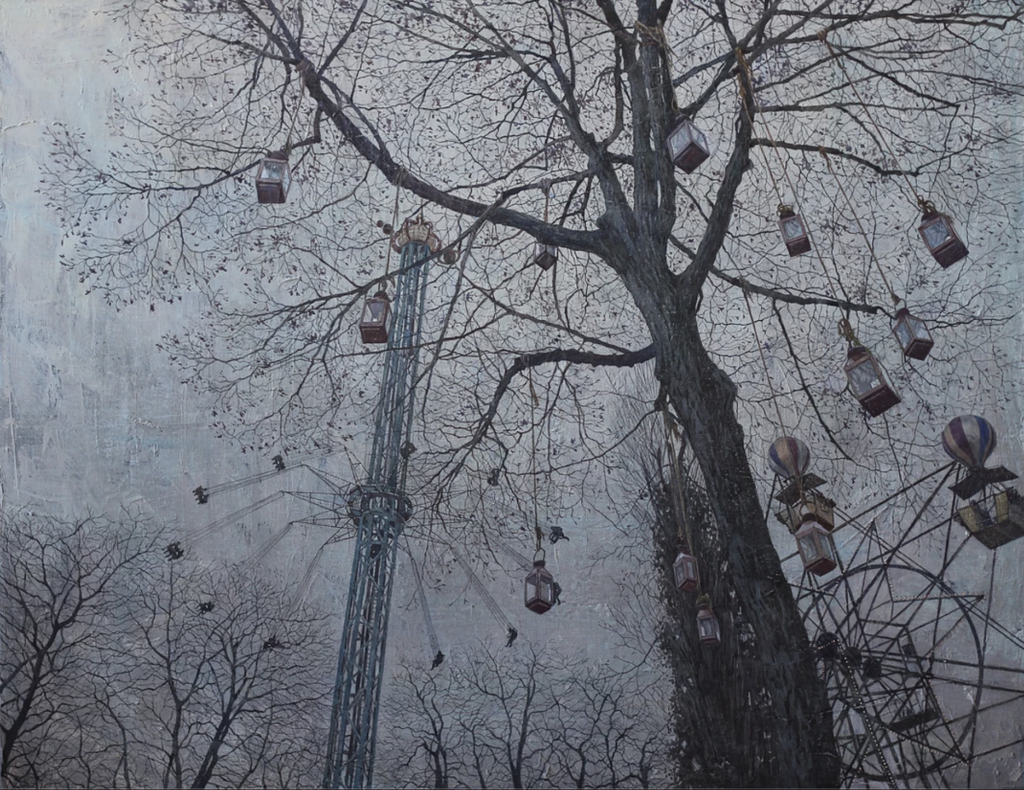 Q: What would you say is an integral part to the work of an Artist?
Nastya Miro: In my case, this is the study of ideas and concepts, the search for original material and work, work, work. My painting technique requires a certain level of skill, so the ability to work for a long time without distraction is an essential part of my activity.
Q: What is the reason behind your use of white noise?
Nastya Miro: "Noise" is one of my projects dedicated to perceiving popular cultural figures outside the media context. Especially for this project, I prepared a considerable amount of material with the image of television noise using an old TV and my camera. The project stretched out over time, as I needed to work with each participant personally, and they had huge problems with free time.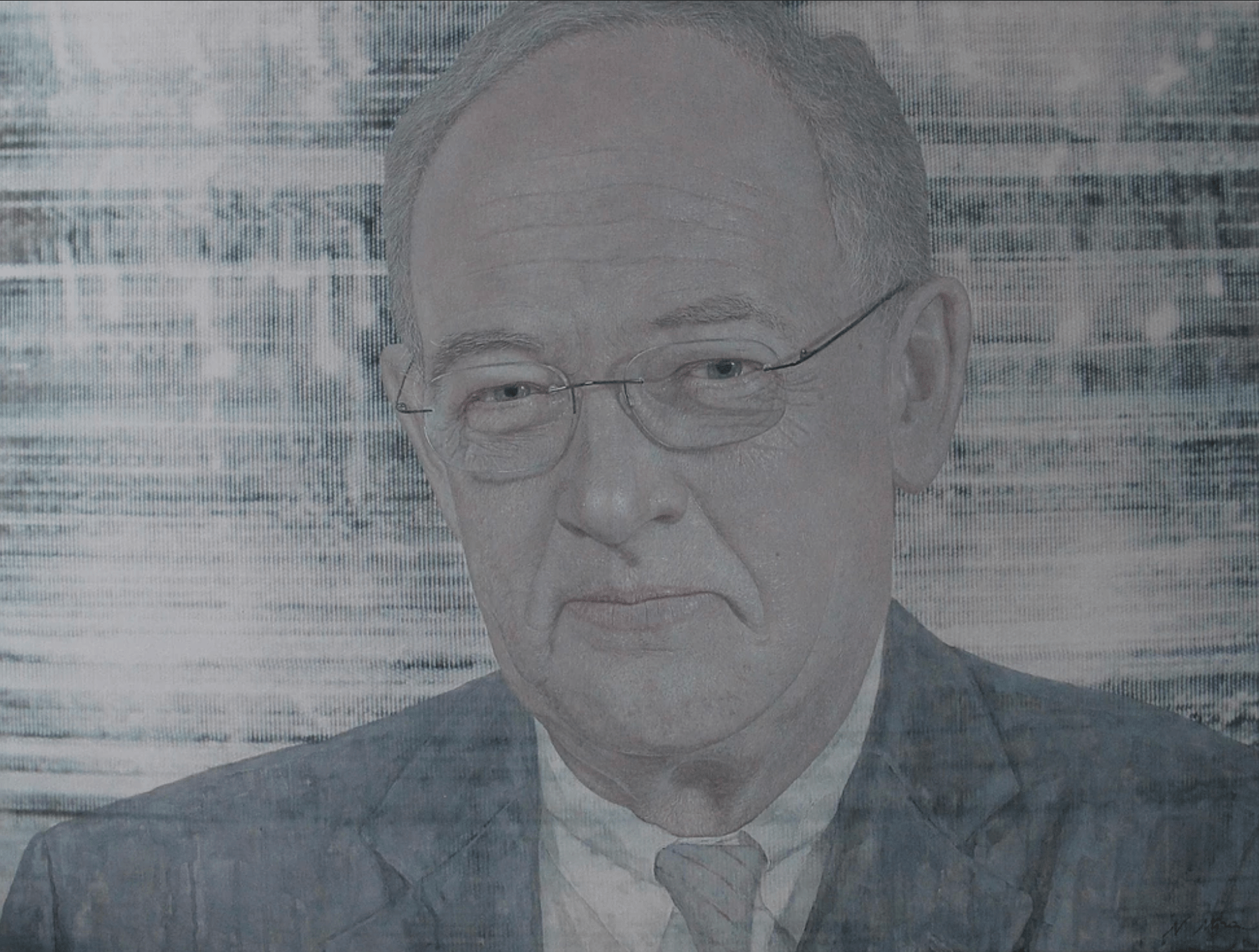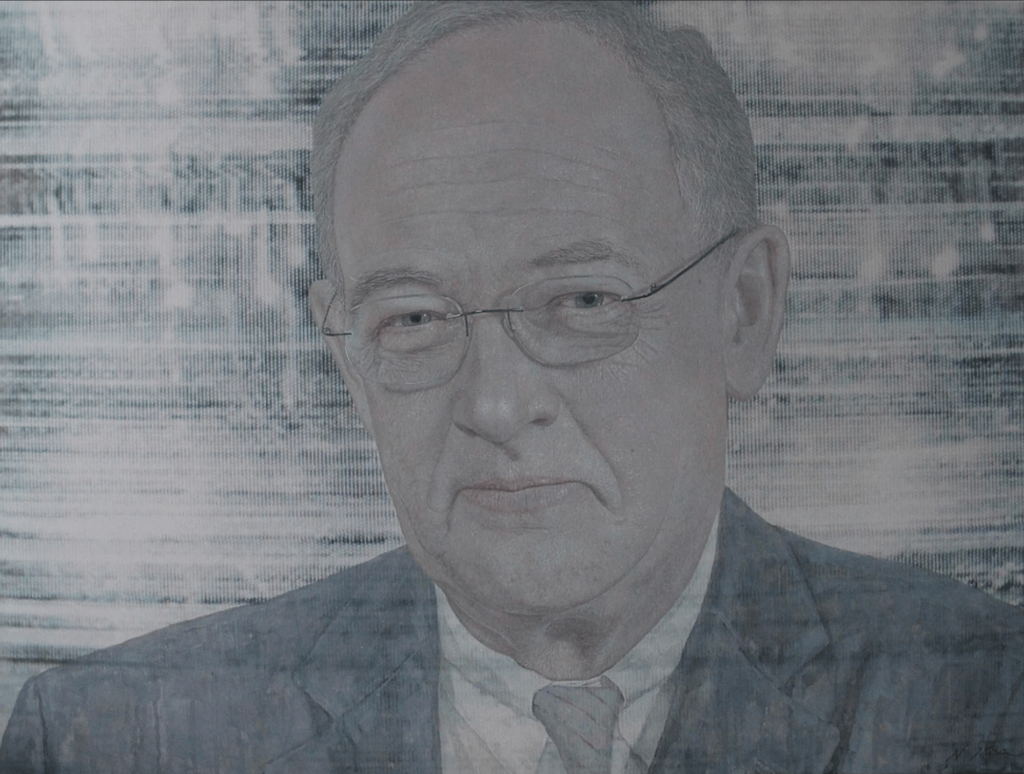 Q: When do you know when a piece is finished?
Nastya Miro: I work in the realism technique, and it does not provide unique opportunities for manoeuvres and dubious interpretations. I cannot afford not to make part of the picture and say that is a "slight understatement." Therefore, the work is finished when it suits me.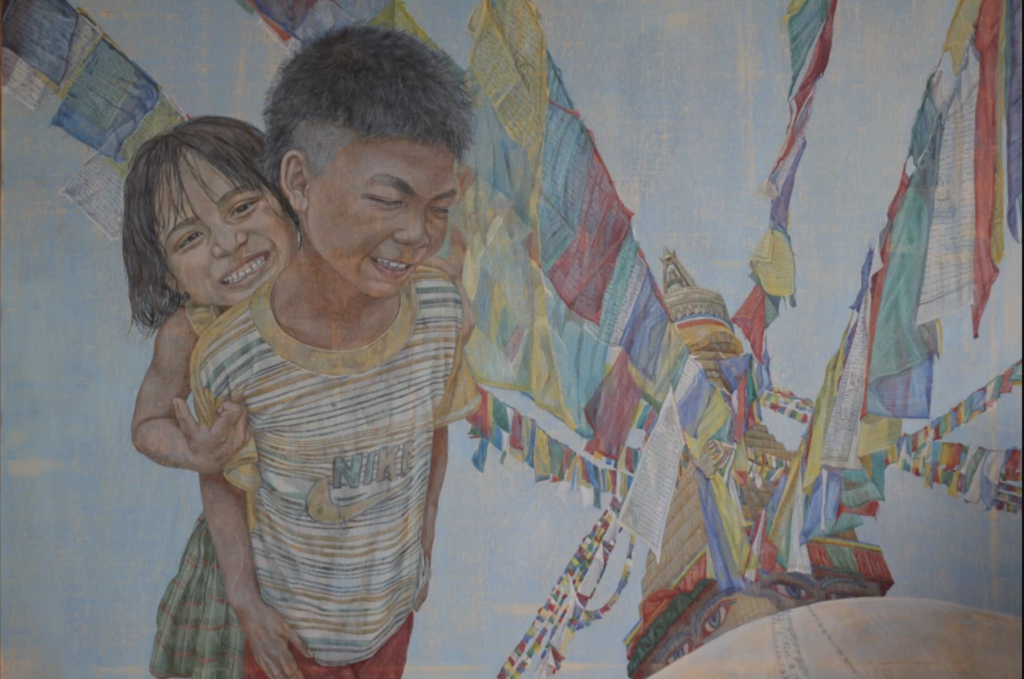 Q: What is your favorite piece from your collection?
Nastya Miro: It is difficult to answer this question unequivocally. Every new project I start, every idea I think about, and every picture I finish becomes loved. They give me new emotions and experiences. For example, now I am working on a project related to space. Specifically, to better understand it, I went to Kazakhstan to get into an abandoned hangar that stores the old Soviet space shuttles "Burana".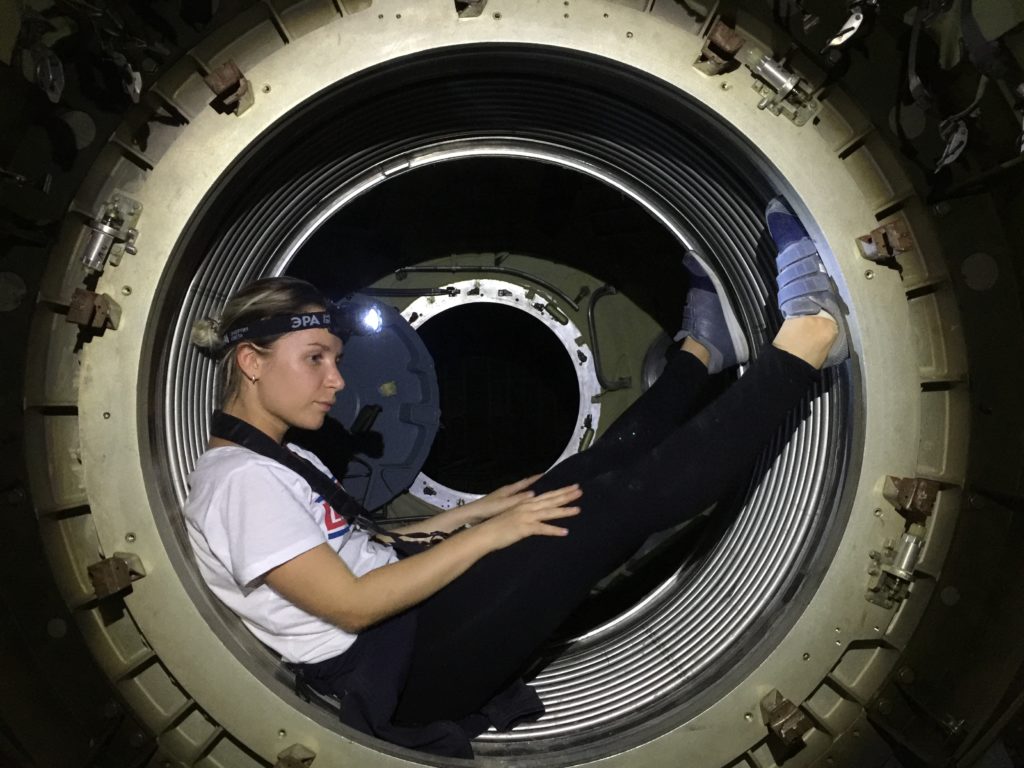 20 kilometers on foot along the steppe, 50 degrees Celsius, wild horses and camels, snakes and scorpions, but I got there. I saw with my own eyes the real Buranas. I was able to visit inside one of them, risking turning my neck. But it was a unique experience. I can't compare it with anything in my life.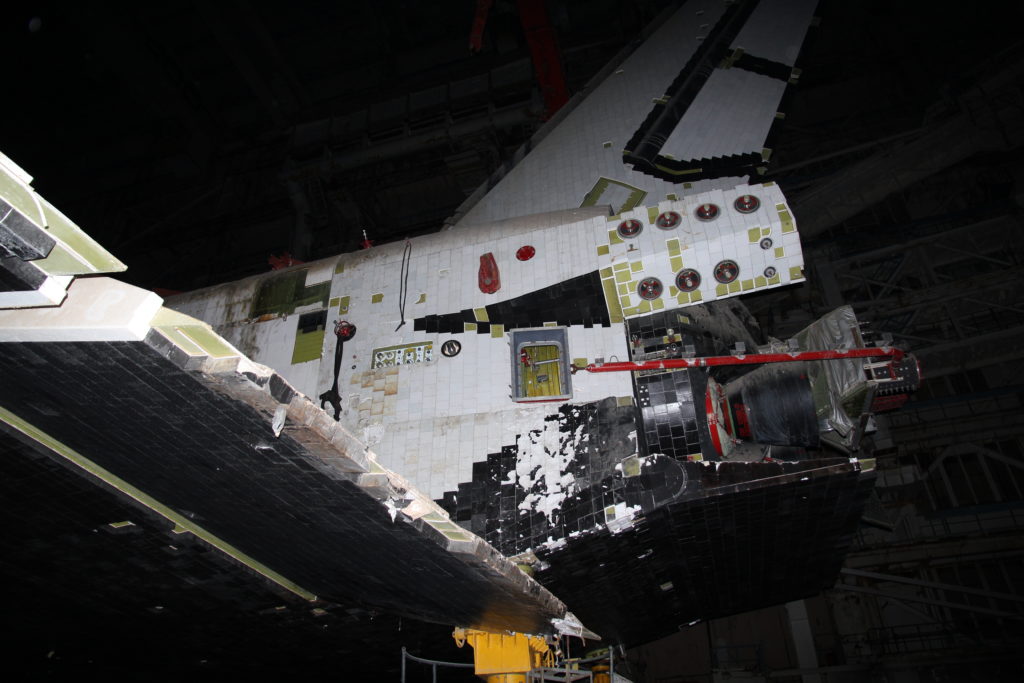 After going through all the dangers of the steppe, having been to this place, and touching giant spaceships, I not only began to understand better the topic I work with, the design of spacecraft, the feelings of astronauts, and the feeling of infinite space. I completely rebooted and began to look at life a little different. Now all of this I will show in my works, which should become more meaningful, profound and atmospheric.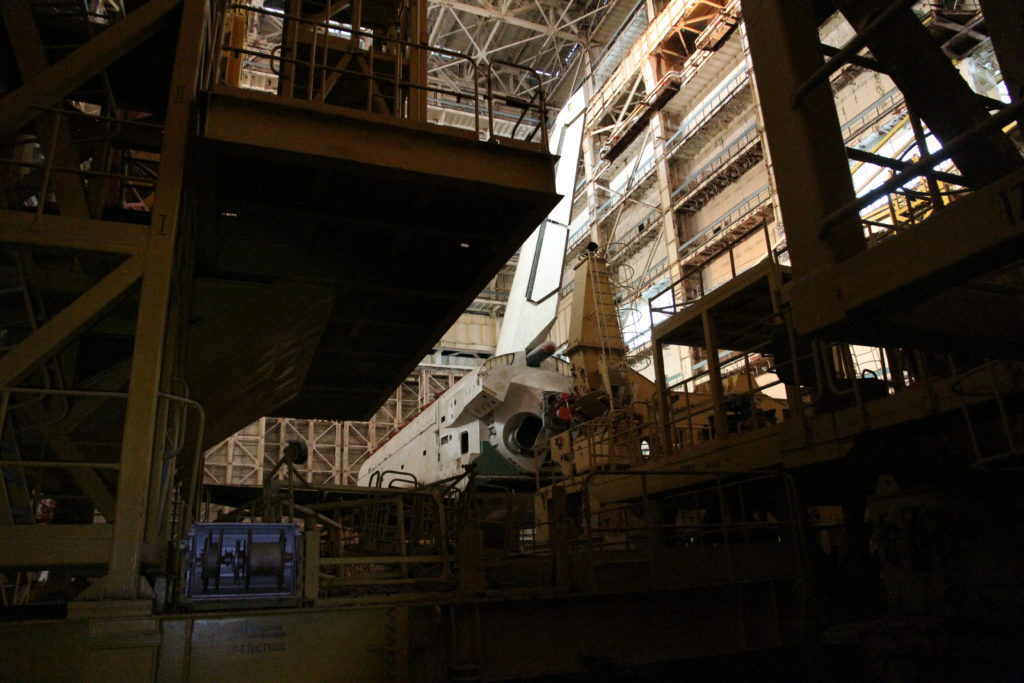 Q: What is the most rewarding thing for you about being a part of the Art Industry?
Nastya Miro: Of course, this is an opportunity for exhibitions, sales of works, and professional growth. This is an opportunity for my art to be seen by the maximum number of people. It is impossible to be a professional artist outside the art industry.
Q: Is there anything that worries you about how social media is affecting the promotion of artists?
Nastya Miro: The best promotion for the artist is exhibitions in good galleries and the presence of their works in museum collections. Social networks can help in this indirectly and support interests, but I would not rely solely on them. Posting your work on Instagram or Facebook and waiting for some gallery owner to call you is a futile exercise.
Q: In your opinion, do you have any advice for artists on how to manage their social media image? Or does it even need managing?
Nastya Miro: It seems that people have begun to get tired of social networks. Everyone is interested only in himself, and he does not care what others show on their pages. Likes are made out of politeness, and half of a million subscribers are bots. All this is unrelated to the state of affairs and distorts the accurate picture. For this reason, it makes sense to keep a separate professional page that will minimally correlate with your personal life and will work to popularize your art.
If you want to sell works through your accounts on social networks, then you need to understand that this works in a relatively low price segment, and if you're going to grow and increase your value, it is better to find a gallery.
Q: Do you have any advice for artists starting and don't know where to begin?
Nastya Miro: Beginning artists need to understand that art is challenging work, and not everyone will be successful. It will not generate income right away (or maybe never start), and the artist will have to invest constantly.
A lot depends on talent, skill, and ability to work, think, communicate, build relationships, or find someone who will do it for you. You need to understand that you are not waiting in the galleries, but you need to declare yourself. Be good artists and value what you do sensibly.
Q: What would you say is the best way of getting your art noticed in the age of the internet?
Nastya Miro: Of course, you can talk about your projects, plans and ideas in your blog, and many will be interested. How well this will work for image and recognition is a question. Just because you have a million followers doesn't make you a famous artist.
Even in the age of the Internet and the vast opportunities for self-presentation through social networks, the best way to PR is still respected publications and opinion leaders. It doesn't matter where the article came out about you, in the specialized edition or not. There is no bad PR. If, for example, the magazine "Hunting and Fishing" wanted to write about your art, it is also great news.
Q: Are there any places where you feel Art and Technology really shouldn't overlap?
Nastya Miro: I am sure that you cannot limit yourself. Lock in the framework. Art is a vast field for experimentation, and what today seems strange and transcending, tomorrow may become a breakthrough, become a new revelation.
This was Nastya Miro for Artists Inside The Industry, and you can follow Nastya on Instagram and head over to her website for her latest works, exhibitions and more.
https://www.instagram.com/Nastya_Miro_artist/
©2019 Nastya Miro