Renderings of the Spirit focuses on Matthew Marcot's own brand of hieroglyphic-like calligraphy, biomorphic semiotics, and primal intuitive expression. In this show, drawings line the walls of EV Gallery, showcasing the artist's fresh take on lettering, abstract expressionism, and mark marking. I interviewed Marcot about how he prepared, his show's opening reception, and what's on the horizon for this self-taught artist.
Clare Gemima: Firstly, congratulations on your show, Renderings of the Spirit. How did you come up with the title and selected works for this specific show?
Matthew Marcot: Thank you Clare. Renderings of the Spirit is a homage to my overall studio practice. Rendering is a word I use to call an artwork— because it sounds more like what it is. All of my works have a performance quality to it, and a craftsmanship like that of an ancient scribe (concerning the calligraphic works.) I selected works that fell in line with the title: rough and austere hieroglyphic-like works that feel like renderings of the spirit, a portal into a different world.
CG: You have referred to yourself as a self-taught artist. What does this mean to you?
MM: I'm not sure I have a strong pride in being self-taught, but I think it's something helpful to know when viewing my work. I always say, I'm not terribly concerned with art, I'm concerned with expression. The first time I saw cave drawings in Albuquerque, New Mexico, the rawness of the figures and the prehistoric narratives rather enthralled me.
It made me think how even with all of the technological advancements of today, how we are becoming less intuitive and therefore less connected to the earth as human beings by a greater reliance on machines. When I'm creating, similar to how cavemen must have felt, I am not thinking about art or aesthetics very much. I find it to be an honest art form to rely on the intuitive sense almost exclusively in my work, similar to how the New York School of the Abstract Expressionists did, and letting come out of it whatever wants to come out.
CG: Who are the neo-expressionists and abstract artists that inspire your own studio practice? Dead or alive.
MM: I'd have to give quite a few names, and one musician. Picasso, Miro, Pollack, Willem De Kooning, Hilma af Klimt, Mark Rothko, Cy Twombly, and Basquiat. It's rather unfortunate they all have to be dead. The musician, also dead, is John Coltrane. His later work such as Transition, Sun Ship, and Stellar Regions are immensely bold and abstract.
CG: What has been the biggest learning curve in preparing for Renderings of the Spirit, and when was all of the featured work created?
MM: The most significant learning curve for me was getting a show together essentially in a month. September 9th I had a show in Chelsea, Manhattan— and it was a really quick turnaround to do Renderings of the Spirit almost a month to the day after. Also— preparing an exhibition centered around a single theme was something I had a great time working out with Kerri, the curator of EV Gallery, but as any artist knows, killing your babies (leaving works and ideas out of the show) can be stressful!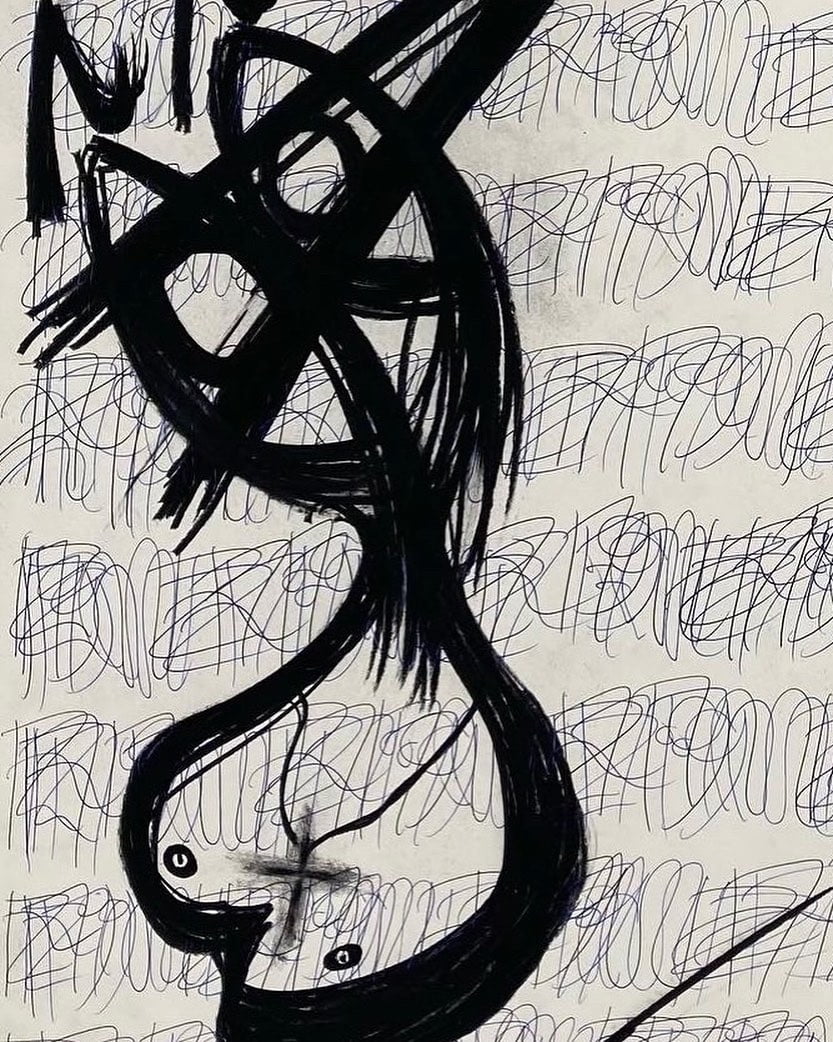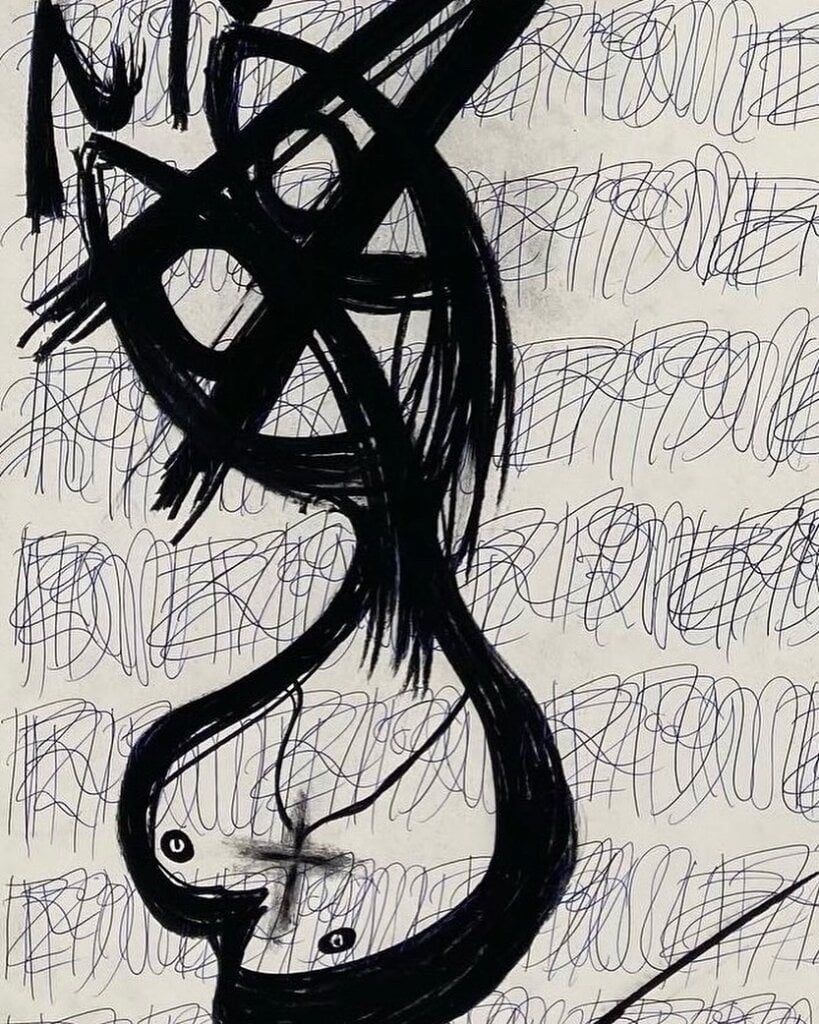 CG: If you could name one piece from the show, which would be your most powerful work, and why?
MM: The work that sticks in my mind, visualizing people standing in front of it and confronting it is Nirvana, (2022).I believe it's the most inspired drawing in the exhibition. Like a lot of my works, but especially this one, I don't even know how it happened. I feel like I disappeared for two hours and here came this jarring, spirit-inducing piece that I just felt an explosion of joy looking at after completing. I think other people will feel the same when seeing it.
CG: Charcoal is a consistent medium across all of your works. What does it allow you to achieve in comparison to other wet or dry mediums, or do you use a mix?
MM: Charcoal is the bedrock of my practice. I started in the arts making strong-lined portraits with charcoal, and there was something about the austere quality of it that struck a nerve in my spirit. To this day, I can't go a day without working with charcoal in my drawing book. I believe in this life it's my way into the spirit. Everyone has something that brings them home, and charcoal does it for me. It doesn't hurt that it was a primary medium for cave drawings, but I learned that fact after I fell in love with the medium.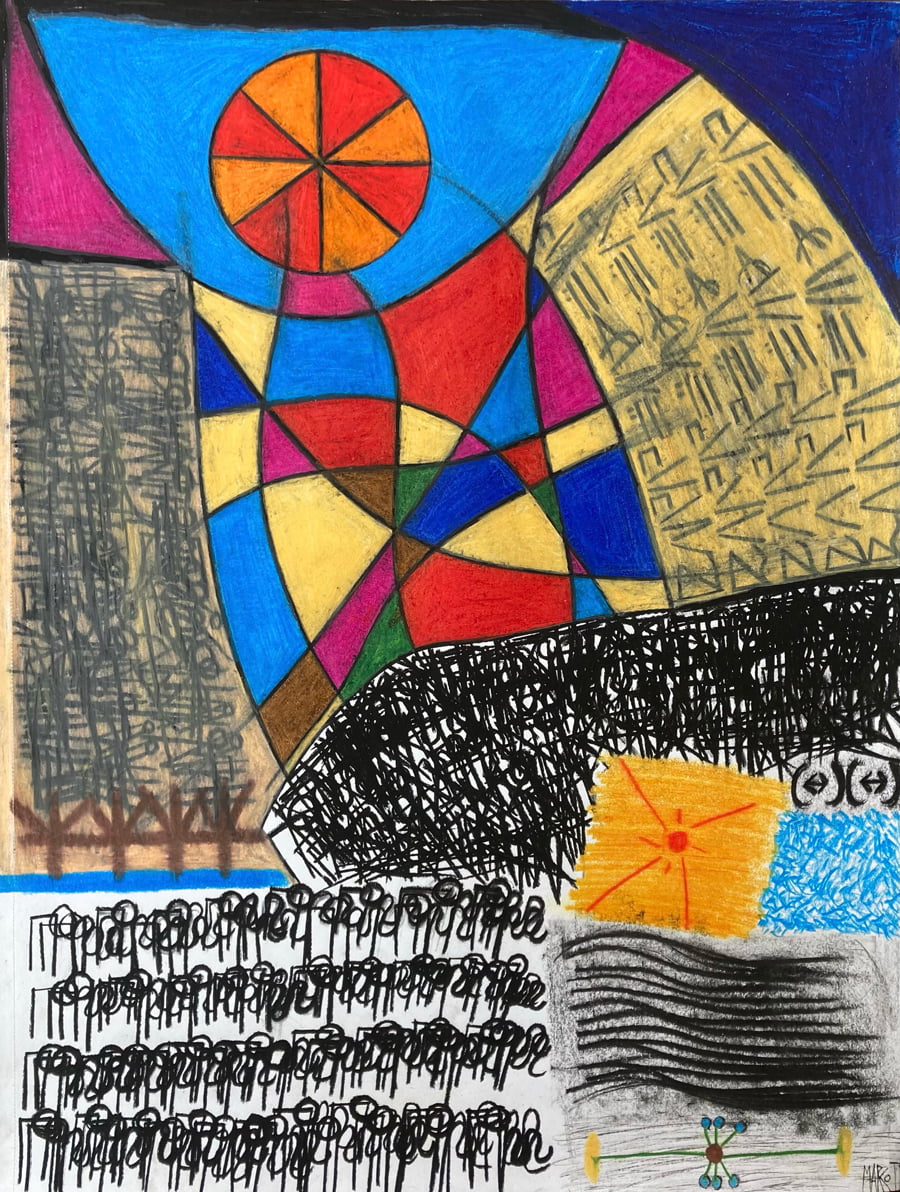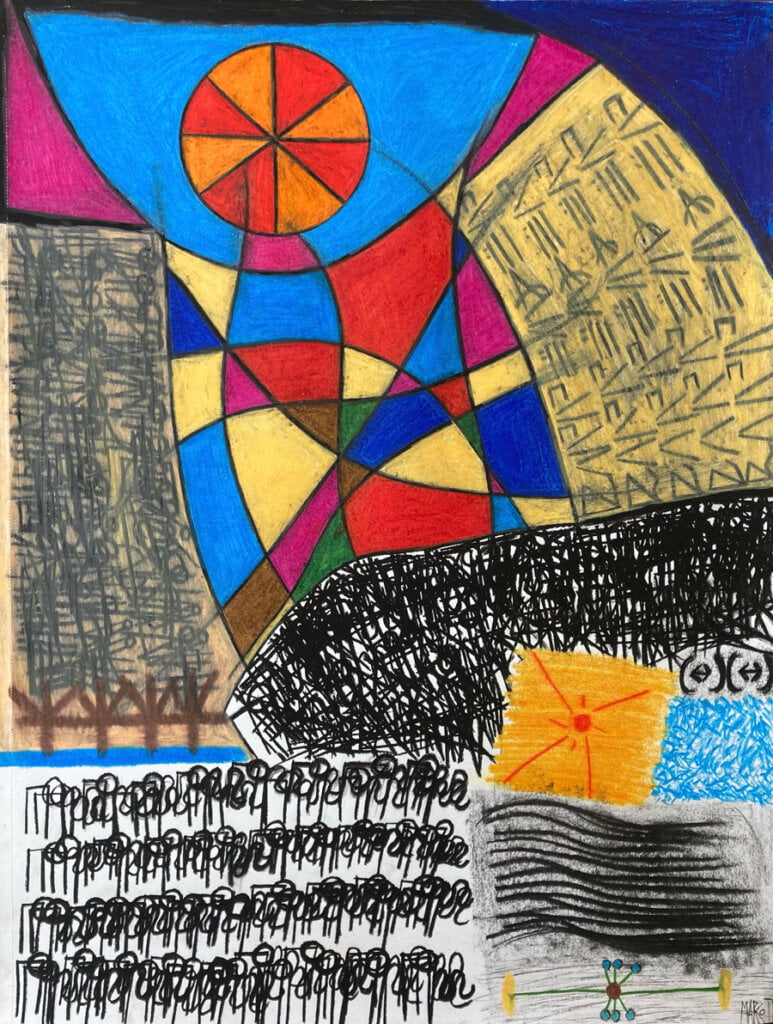 CG: How was the opening night? Were you happy with how it turned out?
MM: Opening night was just wonderful. It's always special to have all of your friends, family, and well wishers in the same room— in the common vein of supporting your work. My good friend Nelson Betancourt (aka the legendary boombox king "Love Train") came out and DJ'd the event. Everyone kept saying how fun the crowd was. It felt like old New York coming back. With openings, you invite everyone and their uncle to come out but you never know until the day of how successful it will be. It felt like an outpouring of love— I can't say enough about it.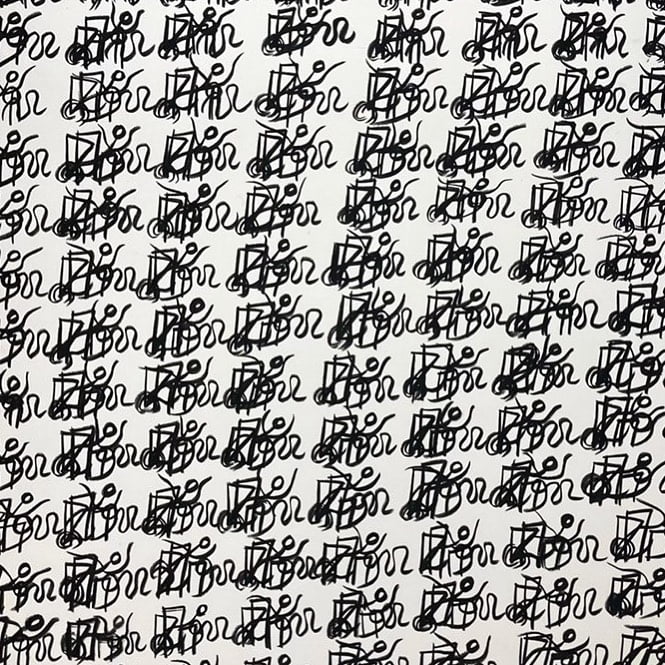 CG: What was some unexpected feedback you received on opening night?
MM: Very interestingly, most people when I asked what their favorite work was they said it was Nirvana (2022). You never expect the people's choice to be yours too. A friend of my fiancé Dana and I named Eden brought her young boy. I asked him what his favorite work was when he arrived at the gallery. He suddenly ran to the back and pointed triumphantly at Nirvana.
That was one of the highlights of the night for me— and I think you saw that as well. Also, a few people referenced Hebrew lettering in relation to my work Lunar-Code Deconstruction IX, (2022).That was surprising, and they all pointed to the same place within the piece. There was a gentleman there who looked at the same piece and said it reminded him of Hindi, one of the dialects of India. I find it fascinating how people's cultural upbringing can infuse their perceptions
of art.
CG: If you could change the show in any way, how would you?
MM: I'm of the belief that there are no accidents or errors in life. In that vein it was all perfect. But! It sounds frivolous, I would have eaten a meal before the show. Half way through the night I realized I went through much of the day with no food, probably in nervous anticipation, so at times I felt more introspective— and of course you can't be alone when you're the artist of the show everyone's coming to. So I also found some humor in my predicament at that point in the show.
CG: You've become so busy, with back to back exhibitions in New York. What's happening for you next?
MM: I'm back in laboratory mode right now— however I do have two shows coming up: November TBA at Gotham Depot Moto in Greenpoint Brooklyn and December TBA at Revelation Gallery in the West Village. My latest obsession is reimagining what an art show can be. I feel sometimes exhibitions can be sterile. I've seen it at exhibitions where people feel they have to take themselves terribly seriously trying to decode an artwork and feeling enfeebled when they can't.
Anyone who has come to my last two shows felt it was a different vibration. There were DJs and laughter, a space for people to be themselves. My interest is creating an art show environment where people feel free — because that's the feeling I get from working. I want people to feel freedom in their spirit. So my vision is that instead of staring at a painting sternly with bad wine in their hand, they can laugh and dance around it. They can even make fun of it and scream at it. Maybe that's the fantasy of my mind at play. But artists know that imagination creates matter.
©2022 Matthew Marcot