GR gallery is beyond excited to welcome back LY for her first New York City Solo show, after last year duo. Dubbed "The ways LUVS look", LY will be showcasing her raw talent by revealing 15 new artworks created for this occasion. These canvases, exemplarily executed with the artist signature unlimited gray scale palette, will picture LUV, LY's omnipresent character, in newfangled scenarios and occupations.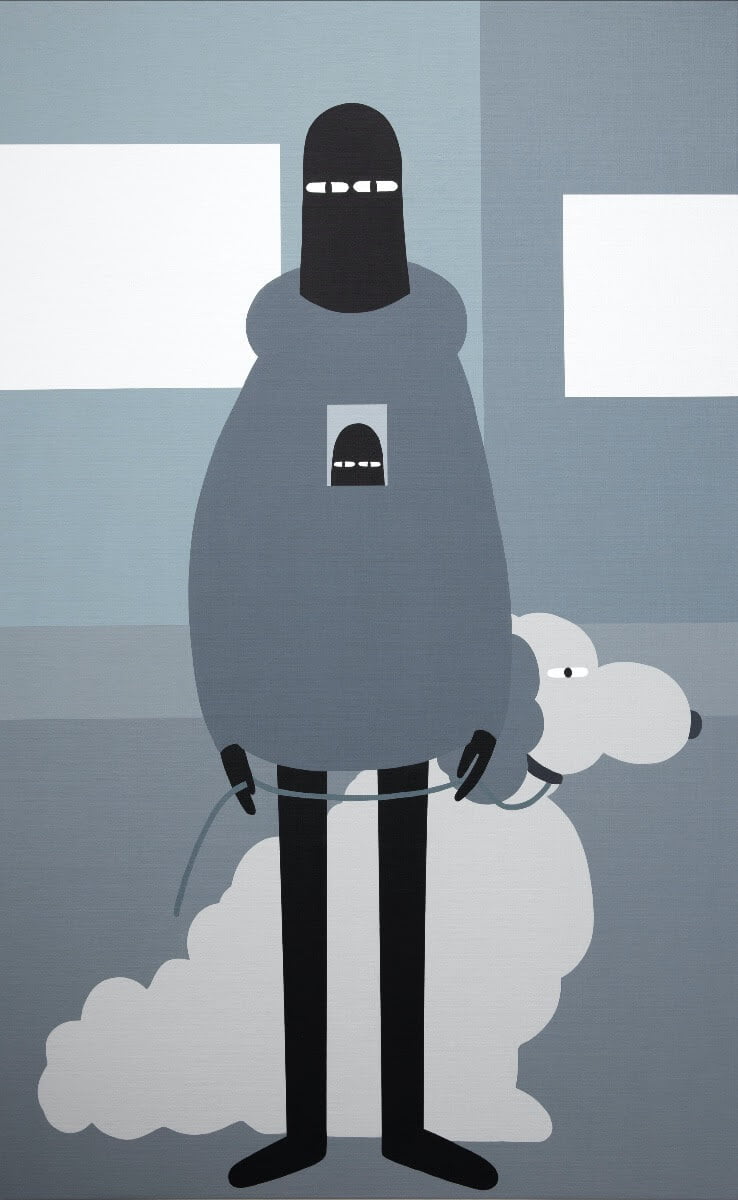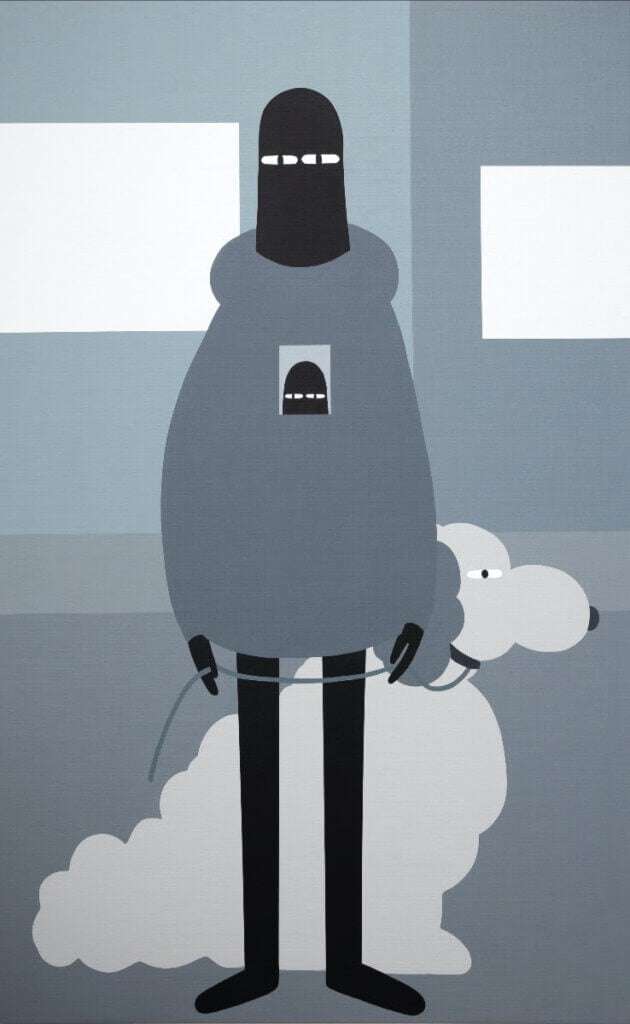 About Artist
"The ways LUVS look" focuses on the new journeys that LUV, a bittersweet projection of the artist thoughts and feelings, is running across. He is travelling to never visited places, engaging in different activities and meeting new friends. A completely revisited forest, traditionally a holy environment, revitalized by distinct shapes and peculiar grey tones, symbolizes the unknown context; even in the interior scenes this is noticeable from the window and highlighted by never explored objects, full of hidden meanings, like flowers and vases. Also LUV's outfits are changing according the surroundings, giving him unusual looks, and now, beside mingling with his usual friends, is often accompanied by cute dogs. We invite the visitor to discover LUV's new adventures by visiting this highly anticipated exhibition.
When: Opening reception: Friday April 23th, 4:00pm – 7:00pm (Exhibition Dates: April 23 – May 22th 2021). Members of the press can contact GR gallery in advance to schedule a private viewing and/or an interview with the artist before the exhibition is officially open. Visitors who want to attend the opening can RSVP by contacting the gallery.
©2021 LY, GR Gallery