INAGAKI: HYPERFLAT
October 5, 2023 — October 8, 2023
FAWW Gallery/Kravitz Contemporary
17 Soho Square
London W1D 3QJ
This marks the debut solo exhibition by INAGAKI, a Japanese contemporary artist and street artist. Under the banner of "Outsider Representative," this fully independent solo exhibition will take place at the FAWW Gallery/Kravitz Contemporary. Inagaki was born in a neighboring prefecture of Tokyo in 1998, belonging to the Gen-Z. During his teenage years, he immersed himself in graffiti, an act of urban vandalism, as part of his identity exploration.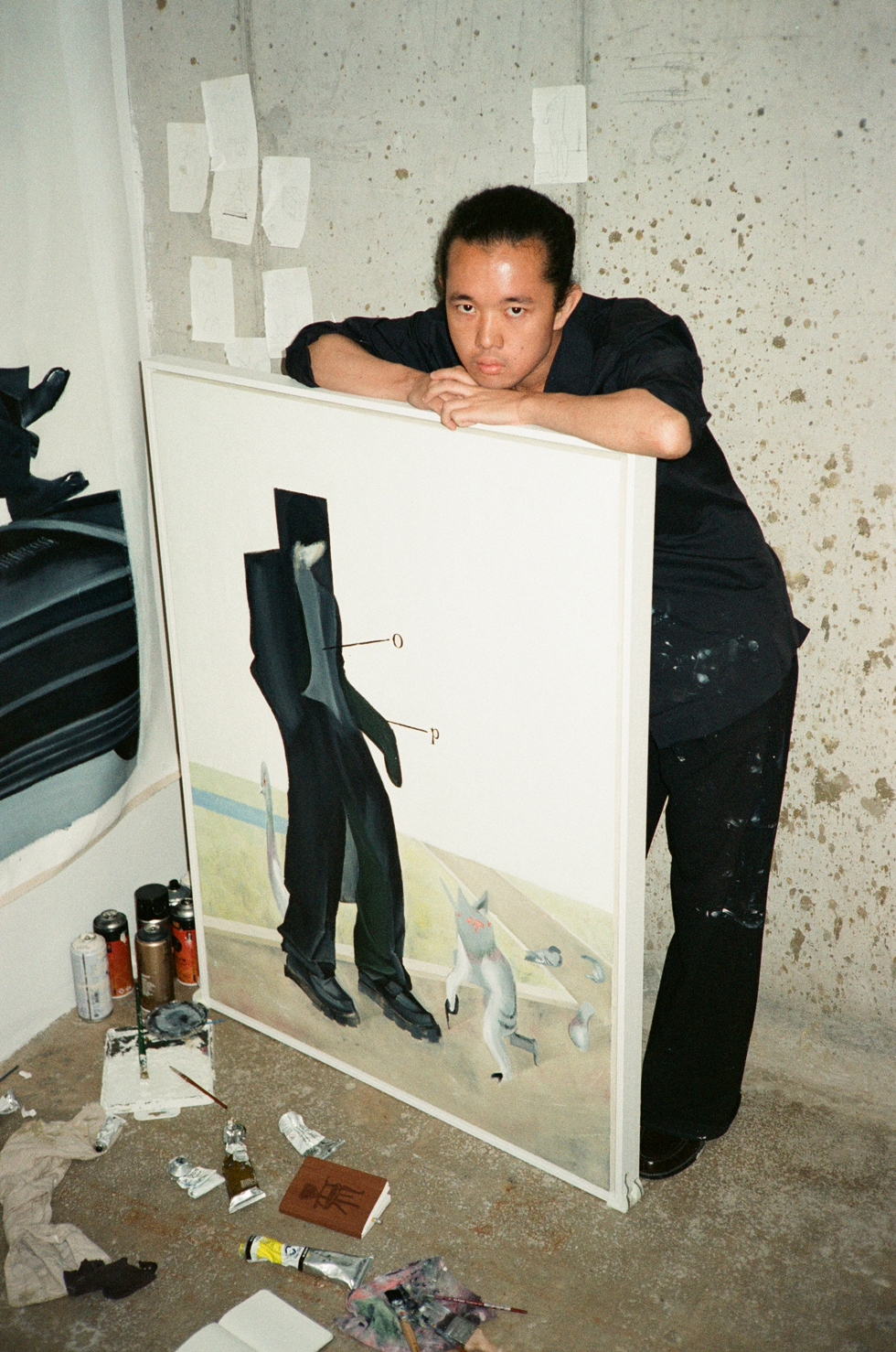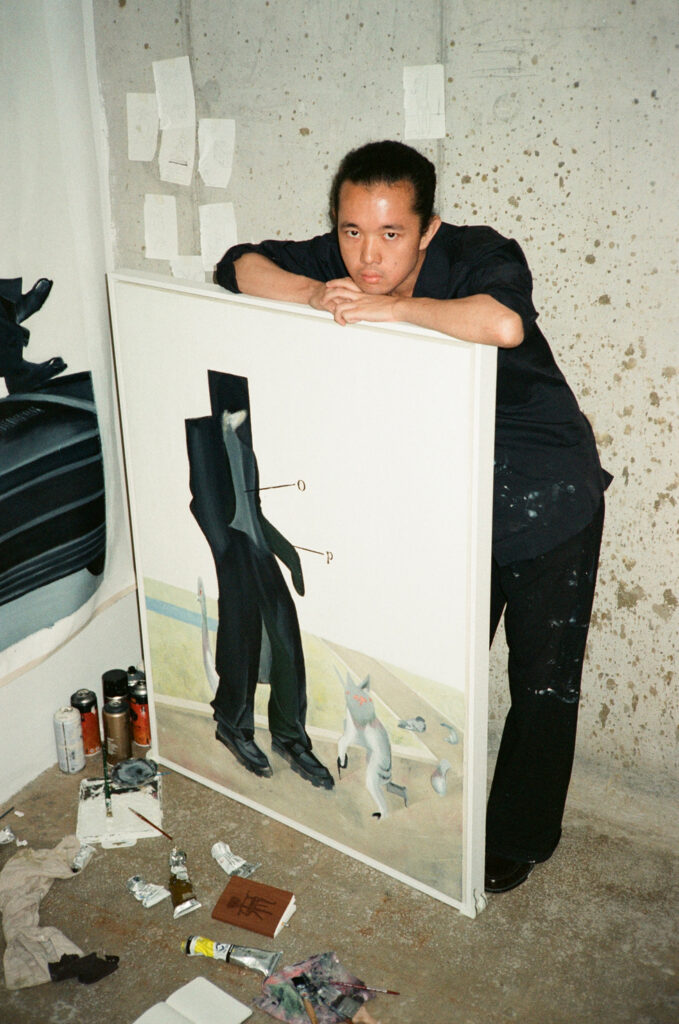 This path led him into a world starkly different from conventional art, but gradually, his interest shifted from destruction to creation. Therefore, his journey of artistic development is entirely self-taught. In 2021, he moved to London, where he launched a full-fledged career as a street artist while also committing himself to studio-based art production.
In 2023, Inagaki obtained a Global Talent Visa, enabling them to continue his artistic journey. Inagaki's artistic style, forged during his formative years spent in Tokyo in this highly digitized society, subtly retains elements of his Japanese roots, even as they fade into the background. Within his paintings, figures cloaked in black shed their skin color, religious affiliations, and backgrounds, leaving everything in a flat, identity-less realm.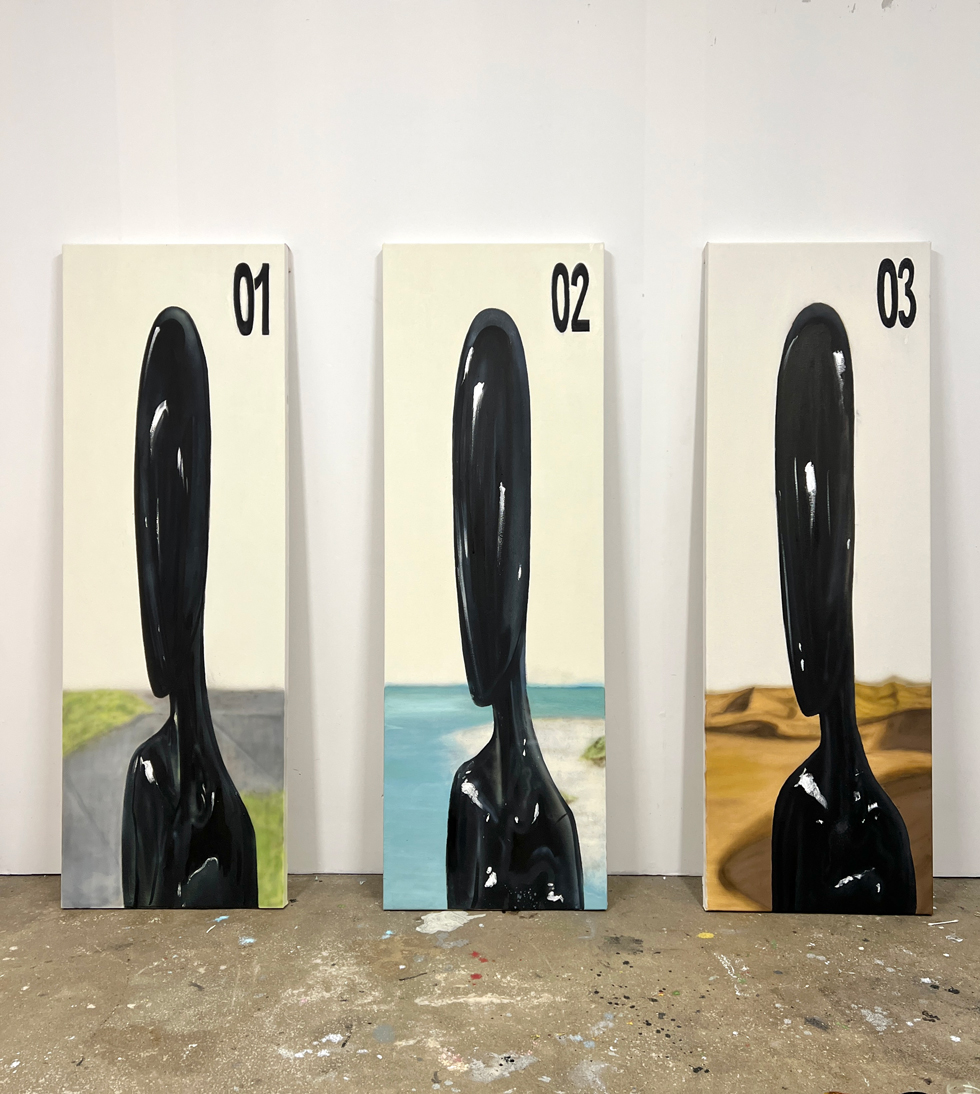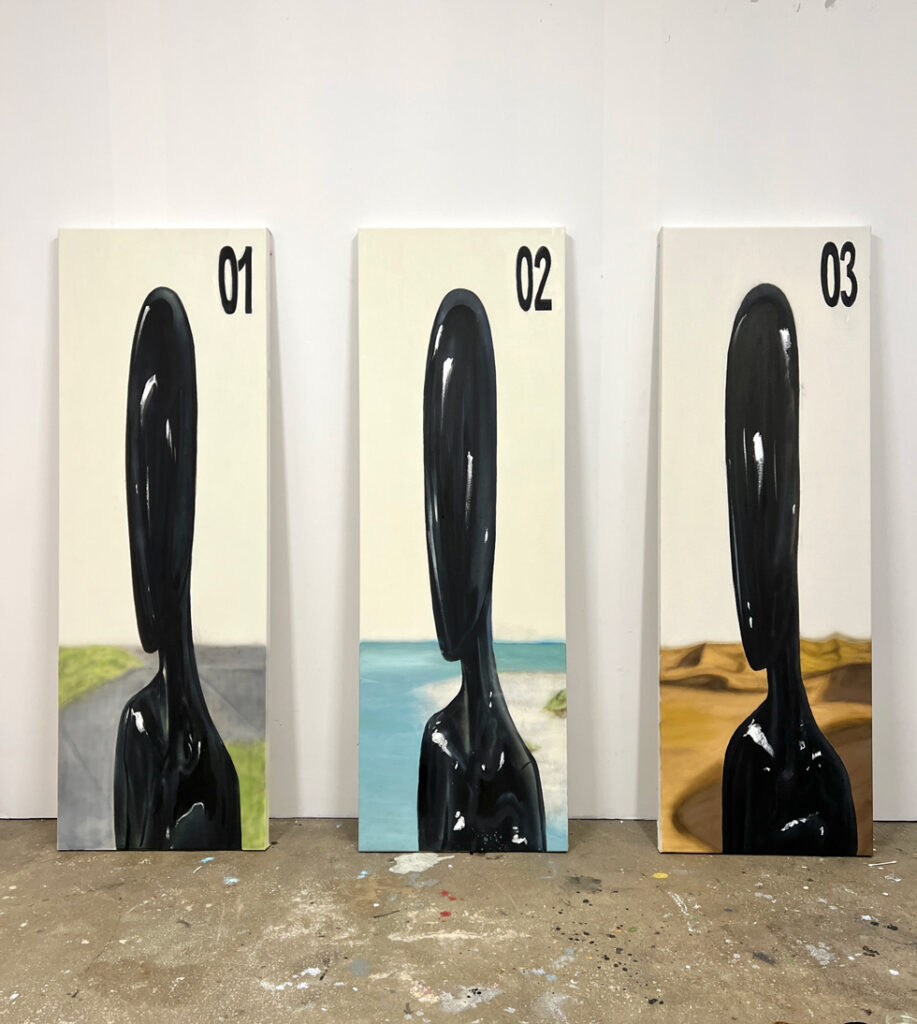 In essence, this exhibition explores the diminishing sense of belonging to a country, culture, or religion among the Generation Z, including the artist himself, who came of age in this hyper-informed society. Takashi Murakami coined the term "Superflat," suggesting a world in Japanese culture where uniformity and hierarchies like High Art and Low Art no longer exist. In 2023, Inagaki aims to document how this movement has transcended Japan and evolved globally, recording the phenomenon that goes beyond borders.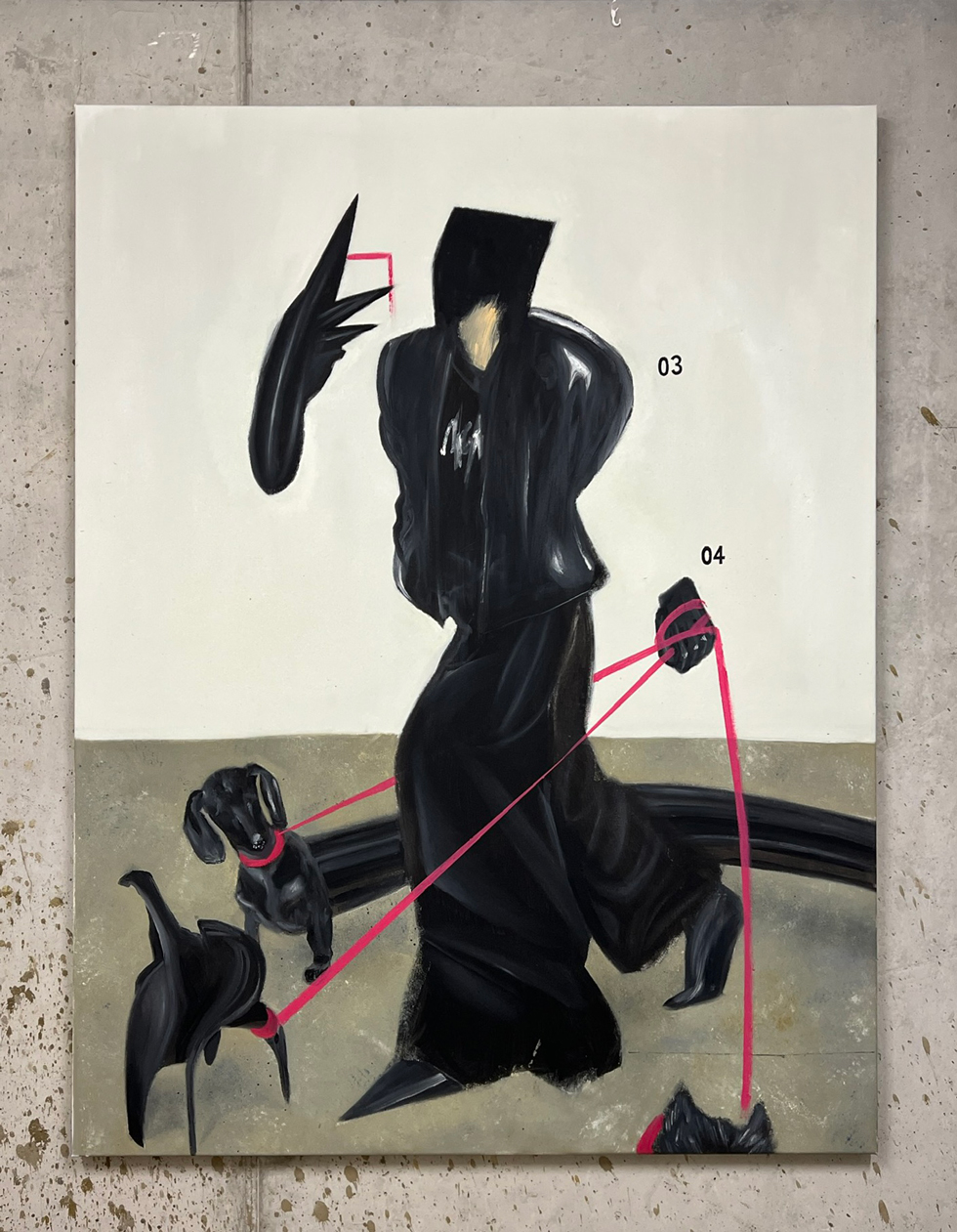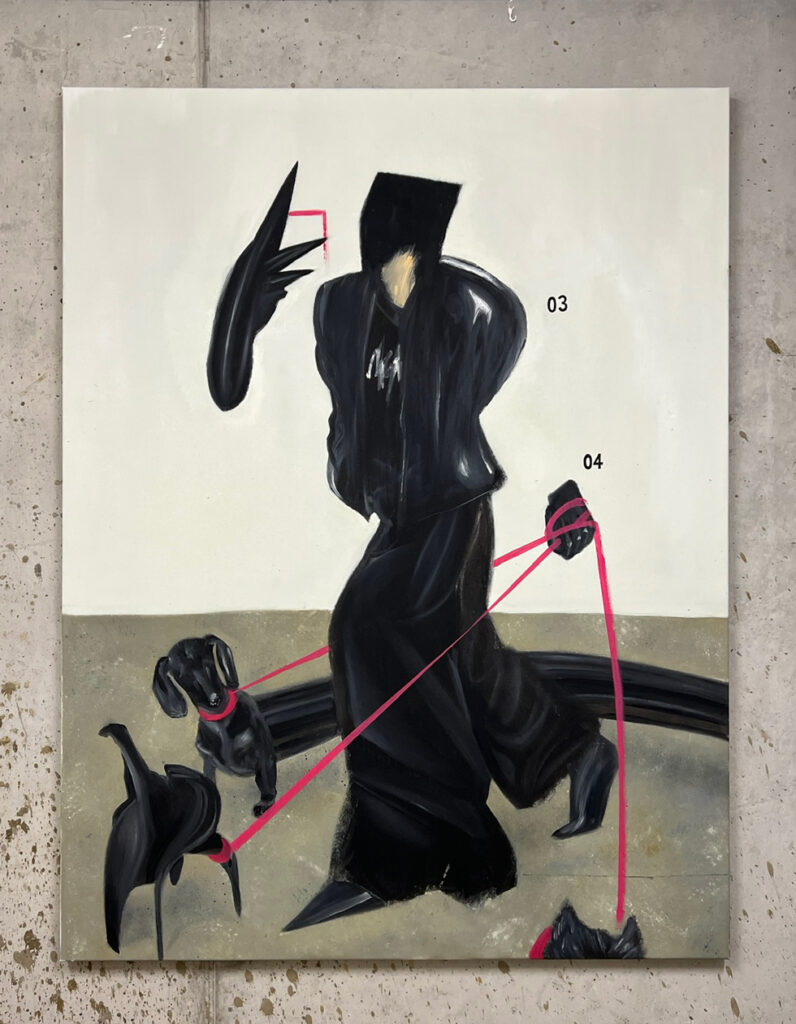 The title "Hyperflat" is a fusion of the foresight of the renowned French philosopher Baudrillard's concept of "Hyper Reality" – where the boundary between fake and real blurs – and the Superflat movement advocated by Japanese contemporary artist Takashi Murakami. For the artist, black attire not only symbolizes a fashion statement but also embodies the identity of the hardworking office workers observed on the streets of Tokyo, where identities have faded away. It serves as a visual emblem of their teenage years spent in the city. At the Hyperflat exhibition, Inagaki will present three series of large-scale oil paintings created in 2023: Youth Paintings, Character Paintings, and NPC Paintings.
https://www.instagram.com/inagaky/
©2023 INAGAKI