We had the pleasure of catching up with London based art curator Angeliki Kim Jonsson. She is also the founder of DYNAMISK, an independent curating and art advisory. Originally from Sweden, She is based in London and studied Art History and Visual Culture and graduated in 2017.
Positive in attitude and full of energy and new ideas: as a force that simulates change or progress.

Dynamisk
As well as being a curator, Angeliki is a collector, Art Historian, Writer and Public speaker with her finger on the pulse of the contemporary art scene.
Jonsson artistic experience and her strong eye for talent have led her to work with well-known artists such as Berit Louise, Johan Deckmann, Sophie Vallance Cantor, to name a few. In this interview with we learn more about DYNAMISK, her projects and more.
Q: First thing's first, introduce yourself?
A: My name is Angeliki Kim Jonsson, I'm Swedish and currently based in London UK. I'm the founder of Dynamisk and work as a curator and art advisor. I've studied Art History and Visual Culture and graduated from London, UK in 2017 two years later I started Dynamisk. I also run a conversation series called Give Me A Break: Dynamisk "In Conversation with.." an ever growing series of vibrant and unique conversations with pioneering individuals from the Art world. Lastly, I'm currently co-writing my first book !
Q: What is Dynamisk?
A: Translated into Swedish, from the English adjective Dynamic: dʌɪˈnamɪk/ "characterized by constant change, activity or progress. Positive in attitude and full of energy and new ideas: as a force that simulates change or progress. Dynamisk Independent Curating and Art advisory, offers a multitude of curatorial and art advisory projects, to studio visits, art talks, workshops and art tours.
Q: What made you want to launch Dynamisk?
A: I've studied art history for six years and come from a family of collectors. So whilst being an art historian and a young curator, closely following the contemporary art scene from London, I wanted to connect the two. My knowledge on Art history and art collecting, with new philanthropy and emerging & contemporary art patronage. Working within this spectrum I have a wide range of collectors coming to me, searching for secondary works as well as the next 'hot' artist. It makes my work as a curator and art advisor very fun, and "dynamic". That's the key!
Q: What kind of art and artists can we expect to see on the platform?
A: Again there is a mix of past and present. I think it's important to place art in context, historical, social, financial etc. To raise questions and start insightful conversations, (that is why I often create an informative story on the artist I post about) It is interesting indulging in contemporary art, whilst looking back at previous art movements.
I'm an hopeless fan of Light and Space art, Minimalism, Abstract expressionism, Arte Povera and Conceptual art – to mention a few! After so many years studying art between two Universities (Switzerland and UK) I just fell in love with so many different art movements, it becomes a sort of 'Stockholm syndrome' and I've come to realise that all art movements have their own strengths.
That said, you will also be able to follow me for the latest from the art world as I highlight emerging and contemporary artists, many whom I've been lucky enough to meet and work with. You also get to come along Dynamisk studio visits, art galleries, events and art fairs.
I'm obsessed with Ken Price and Tom Wesselmann, so you will see these two artists especially reoccurring in my feed as well as an emphasis on Female artists posted on a Monday under the hashtag #MondayMuse.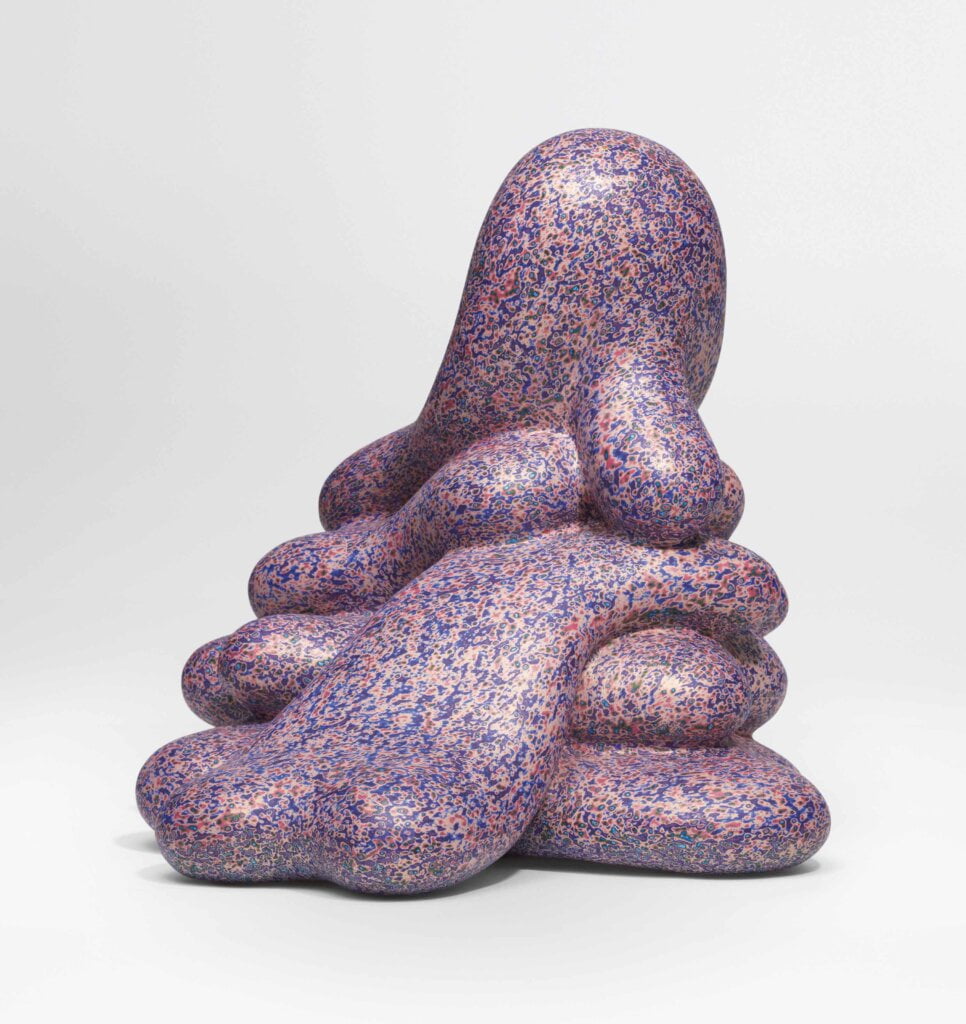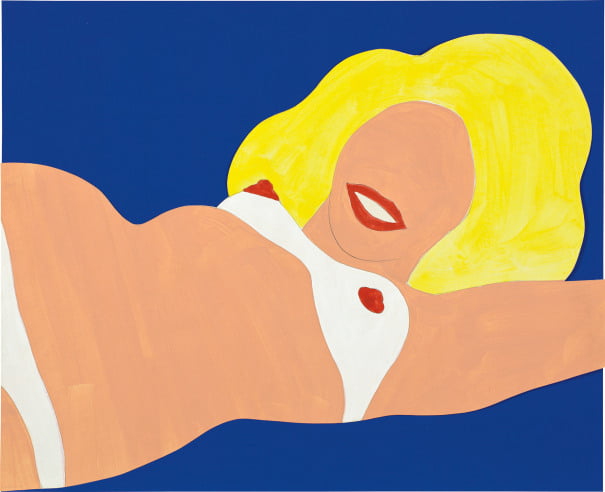 Q: What would you say is an integral part of the work of an art curator?
A: A curator is an individual who's role is to acquire, care for and develop a collection. They interpret art works to arrange displays, curated exhibitions, to inform, educate and inspire the public. Today there are many sorts of curators, an Independent curator whose work has been fundamental for generations of curators to come and that I very much personally admire, is the Swiss Curator Harald Szeemann (1933-2005).
Essentially I think the role of an curator is to connect the dots, listen then vocalize, support and celebrate. Some time ago, I read an article in Forbes, that quotes Art dealer Dominique Lévy "In the artists we represent, I find an innocence that has touched my soul and made me want to be an advocate and ambassador for them.
I find motivation and unconditional commitment in these relationships." I find this very aspirational and I'm hoping that the artist I've been working with so far feel that I advocate and become a sort of ambassador for them too. One of my latest initiatives is Dynamisk Projects, it's a commitment to a small group of artists that I am working closely with on a variety of curatorial and art advisory projects, exhibitions and similar.
Below is a selection of the artists that I am working with under Dynamisk Projects.
Q: How did COVID impact your curating and what contingencies did you put in place?
A: A quote I continue to come back to is by Albert Einstein: "Everybody is a genius. But if you judge a fish by its ability to climb a tree, it will live its whole life believing that it is stupid." I think the pandemic urged us to think on the spot, learn to adapt and embrace change, as never before.
One way that I have continued my work as a curator, is that I've taken on a couple of virtual exhibitions, in January I curated a group exhibition for a gallery that has a space in Dubai and works only with women artists. That group exhibition was called 'Blues' and included works from Ania Hobson, Annabel Faustin, Berit Louise Sara Grønn, Cho Hui Chin and Tilde Grynnerup.
In February I opened 'Up Close and Personal' another online group exhibition featuring eleven artists from all over the globe, all focusing on the figure.
Below is a selection of the artists that is featured in 'Up Close and Personal' a Dynamisk Curated exhibition for The Curators.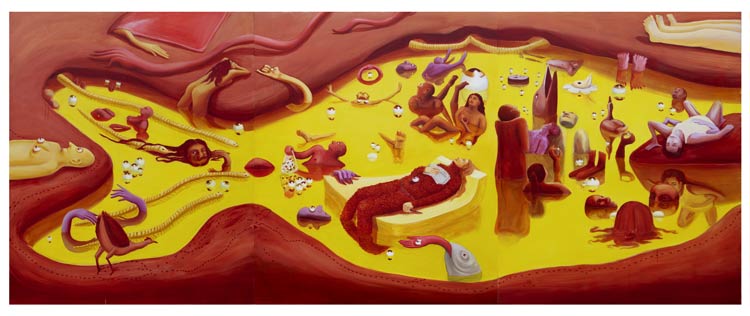 Q: What is next for you as a curator?
A: I read an article in Frieze Magazine a while ago and it said: "The art market has gone through 10 years' worth of innovation and evolution in the past 10 months. In many ways, the events of 2020 — from the pandemic to global protest movements against systematic racism – added urgency to changes that were already happening but at a glacial pace."
You really can change the world with art, and it's exciting to be part of that, I think we are in a time of extreme reflection and we are a generation that does not take no for an answer. So for the years to come I will continue to focus my energy and work to support artists as well as I will further develop my conversation series, listening is extremely important, when we listen we learn and that is how we can ultimately come together and make change.
https://www.instagram.com/dynamisk/
©2021 Dynamisk