Multi-disciplined artist and writer Ido Radon passionately delves into the intricate web of society's subversive control mechanisms. With a discerning eye, she interrogates the warped distortions of perception birthed from the cauldron of advanced capitalism.
Radon's practice is deeply anchored in meticulous research, enveloped by critical theory and radical discourses. She possesses an acute consciousness of the material necessities that dictate the genesis and reiteration of art and the artist. She demonstrates an inherently feminist perspective, encapsulating themes of alienation, aesthetics, and autonomy that take precedence—channelled through the multifaceted prism of diverse technologies. Whether it be her space-stealing installations, poignantly penned writings or sculptures, one encounters a breadth of vision that is staggering in its scope.
For me, making art is a way of giving form to questions, or making objects to ask better questions to make better objects

Ido Radon
You may be deceived into seeing Radon's work as mere facsimiles of the quotidian. Yet, in her capable hands, the entity of the familiar undergoes a metamorphosis. Radon's process of deconstructing and subsequent reconstruction transmutes these objects into forward-thinking prototypes. They offer technological and protocol insights where autonomy is frequently emphasised, woven seamlessly with cyberfeminist speculations and material folk knowledge — signature characteristics of her practice.
Currently working between Vancouver and Portland, Radon has just completed an MFA at the University of British Columbia. Her vision has graced galleries from the coasts of the United States to the heart of Europe. Radon's work doesn't merely pose questions; it challenges our understanding of the world, urging a reevaluation of entrenched paradigms. Radon's work was featured in the group show "And down below the earth shown bright" at ILY2 alongside Rae Davis, Sara Greenberger Rafferty, Eve Fowler, Sidony O'Neal, Nicole Ondre, Paige Powell, Sara Rahmanian, Davina Semo.
Hi Ido, How are you doing? Thank you for taking the time to speak with us. Can you please introduce yourself to those who do not know you?
Ido Radon: Sure, of course. I'm an artist and writer, currently working between Vancouver and Portland. I make sculptures and sound works, videos, photography, publications, and whatever gives appropriate form to the ideas I'm considering. I'm self-taught but recently finished an MFA at the University of British Columbia. Broadly my practice is fed by long-term interests in pervasive and diffuse modes of control, enclosures, the social production of reality as conditioned by the abstractions of advanced capitalism, and revolutionary or utopian impulses (experiments in living), all as mediated by various technologies.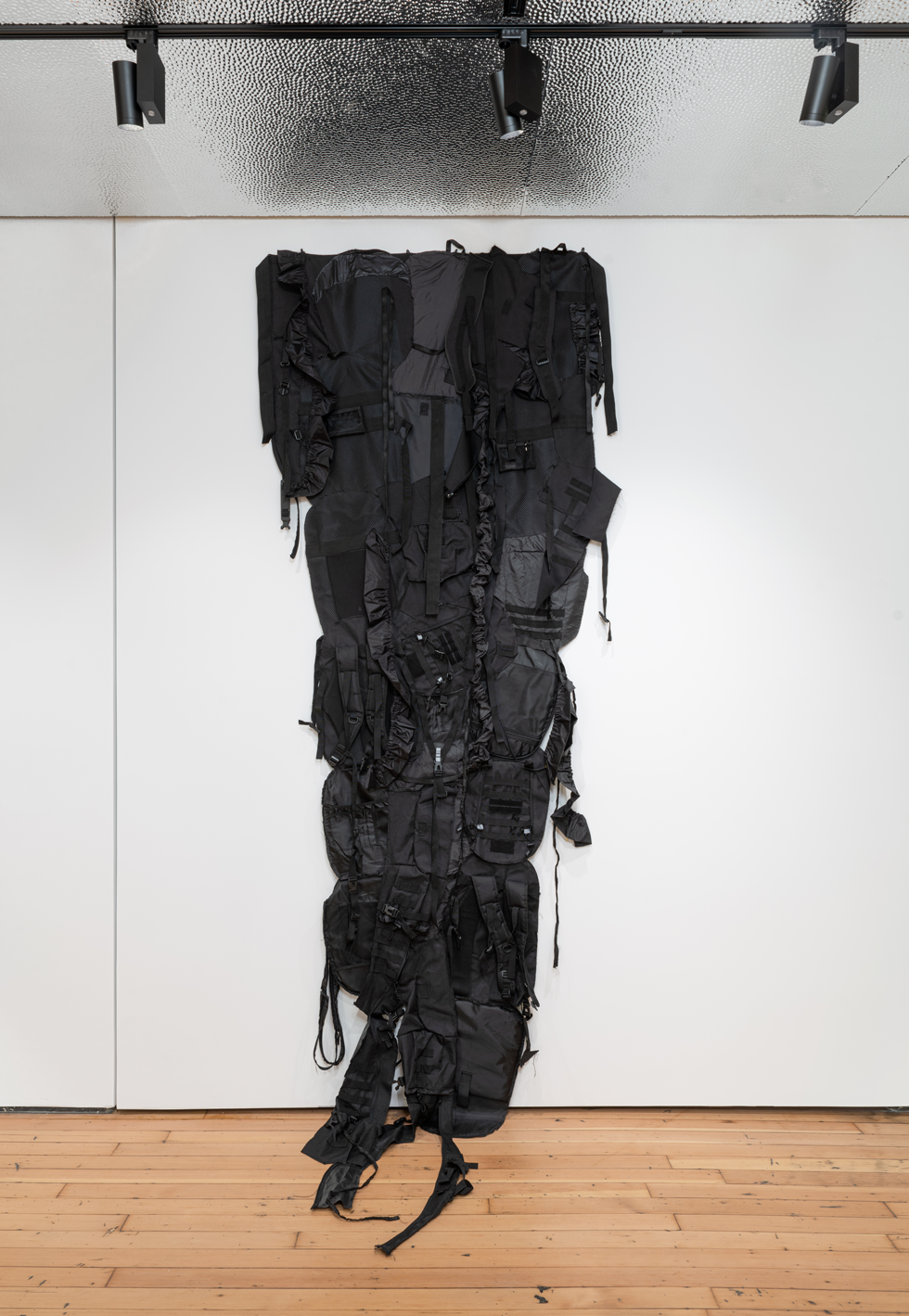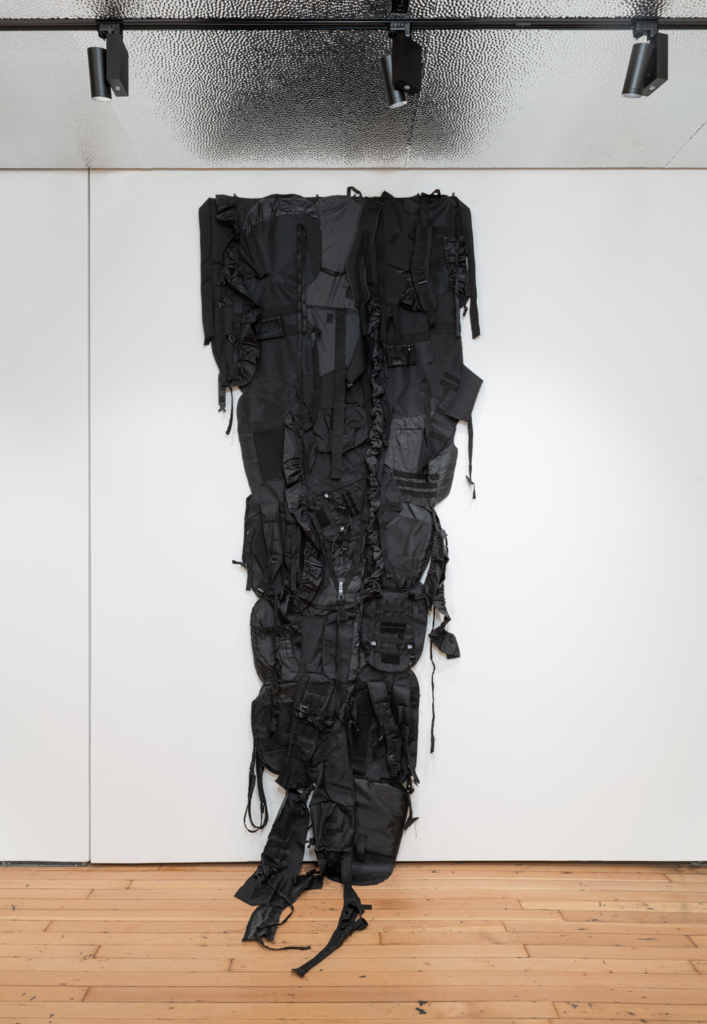 What initially sparked your interest and prompted you to pursue a career in the arts? Can you share with us any experiences or influences that ushered you towards your artistic career?
Ido Radon: I was just reading this interview by Benjamin Buchloh talking to Andy Warhol in a special issue of October from the mid-90s on "The Duchamp Effect." Warhol answers a question like yours in a really straightforward way. He was originally a commercial artist, but photography was making it so that illustrators were going out of business, so he started doing non-commercial artwork. He talks about it as a business. I have never thought about it like a business or a career; it's more like I need to make work. I have always needed to make work; how can I make time and space for that? How can I acquire the resources to do that? How can I clear obstacles to that, fight for it.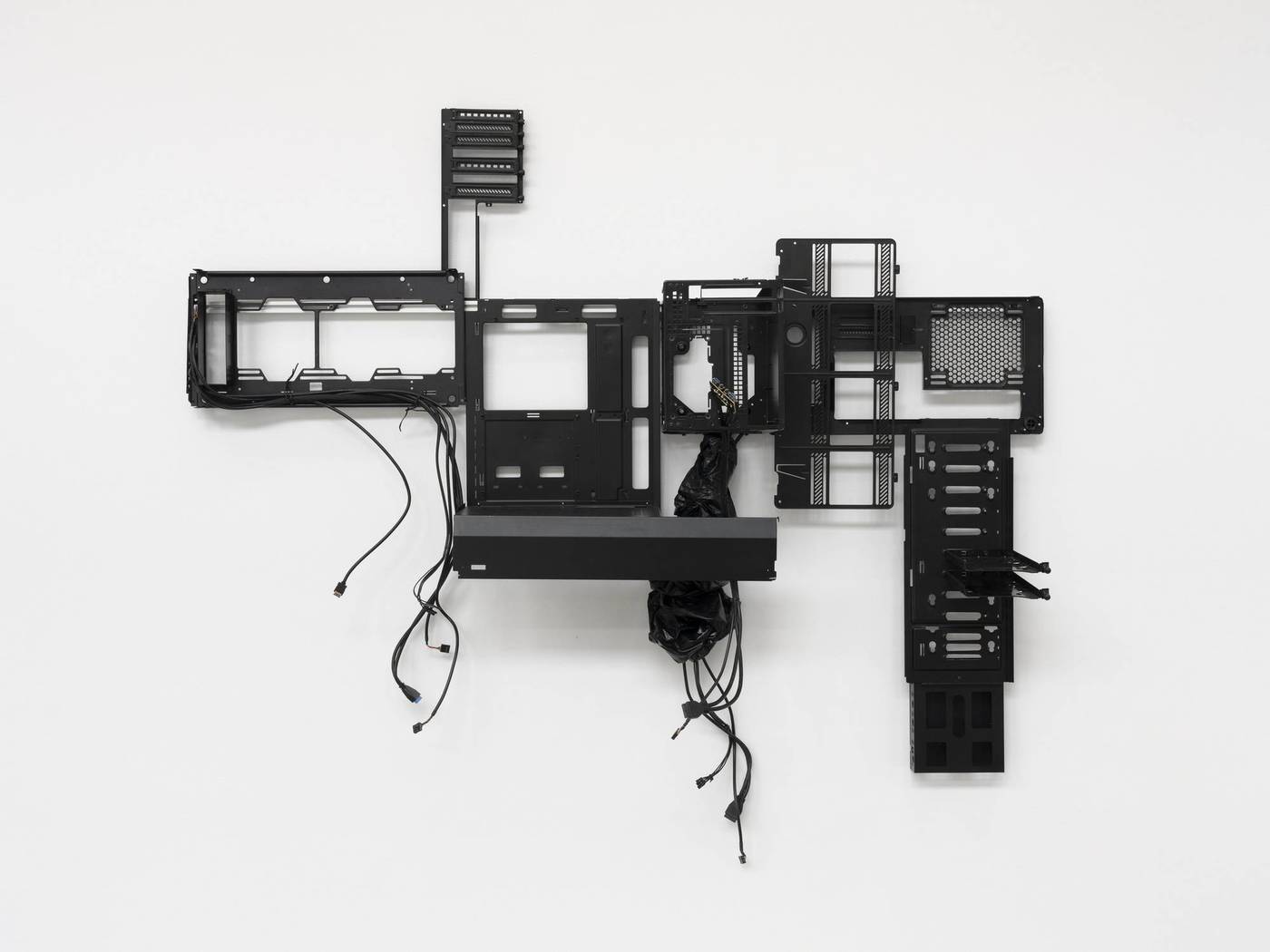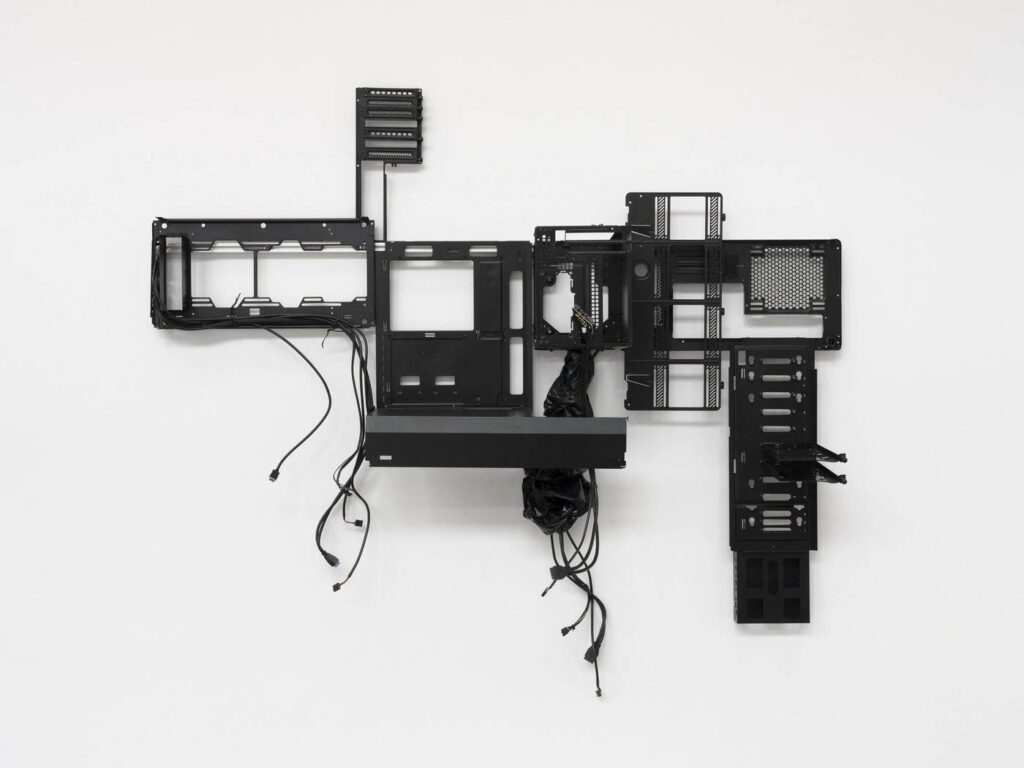 Your practice is deeply rooted in research, critical theories, and transformative discussions, examining the circumstances of art's creation and its links to your feminist views. Can we talk about your research process? How do you decide on the themes and topics that become the focus of your work?
Ido Radon: For me, making art is a way of giving form to questions, or making objects to ask better questions to make better objects etc, perhaps. Why are things the way they are? How did they get this way? Who else has thought about this? How have people experimented with forms of life? Why have many of these experiments been written out of history? Critical theory and alt-histories work to ask these questions.
Through my reading and thinking and sometimes conversation, a circuit of ideas will be produced that suggests works. Then making the thing feeds back into the thinking. As an example, I have been interested in some events in Italy in the 1970s (reading Jaleh Mansoor's brilliant Marshall Plan Modernism and the Semiotext(e) issue, Autonomia).
The ideas of spontaneous self-organizing and experimentation in resistance inform a sculpture I'm working on called Alice, named after the Bolognese free radio station, Radio Alice. Then specific research about that work begins which may be material, technological, historical, may involve engineering or watching YouTubes about really specific things, like joinery, racing sails, FM microbroadcasting, tension structures, or hydro dipping.
Could we discuss a piece of your work that best demonstrates your investment in radical discourses and how it resonates with your viewers?
Ido Radon: I feel unable to make any claim about a viewer's subjective experience, but I will tell you that over the last few years, something I think a lot about in terms of common ground is how things come apart and how things come together—the world falling apart, the world has been falling apart, the world as it has fallen apart, and how sometimes in some situations some people come together around those fallings apart. And how those people might be imagined to be putting together something new through their spontaneous, self-organizing collective or communal actions. Sail, or specter of a world that would be free (2023), is a sail quilted of deconstructed backpacks and simulated backpack parts. Its title quotes writer Matt Colquhoun quoting Herbert Marcuse in a note on Acid Communism, the book project Mark Fisher was working on when he died (https://archive.krisis.eu/acid-communism/). Every Flag is Black in a Fire (2021), whose title refers to this essay by CrimeThInc. (https://crimethinc.com/2021/06/14/every-flag-is-black-in-a-fire-featuring-louise-michel-andre-breton-and-jean-genet) is a full-hide pigskin quilted to a moving blanket.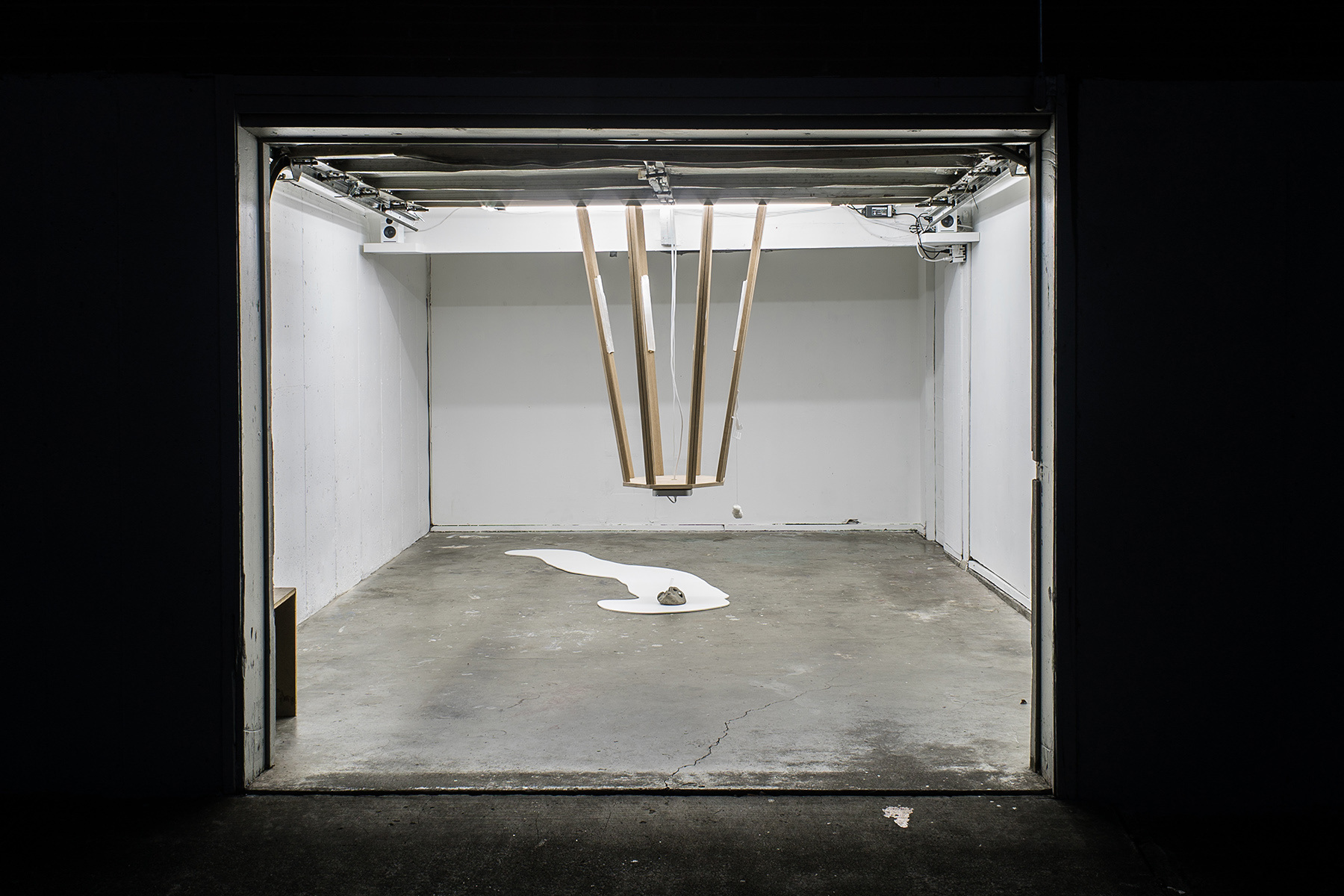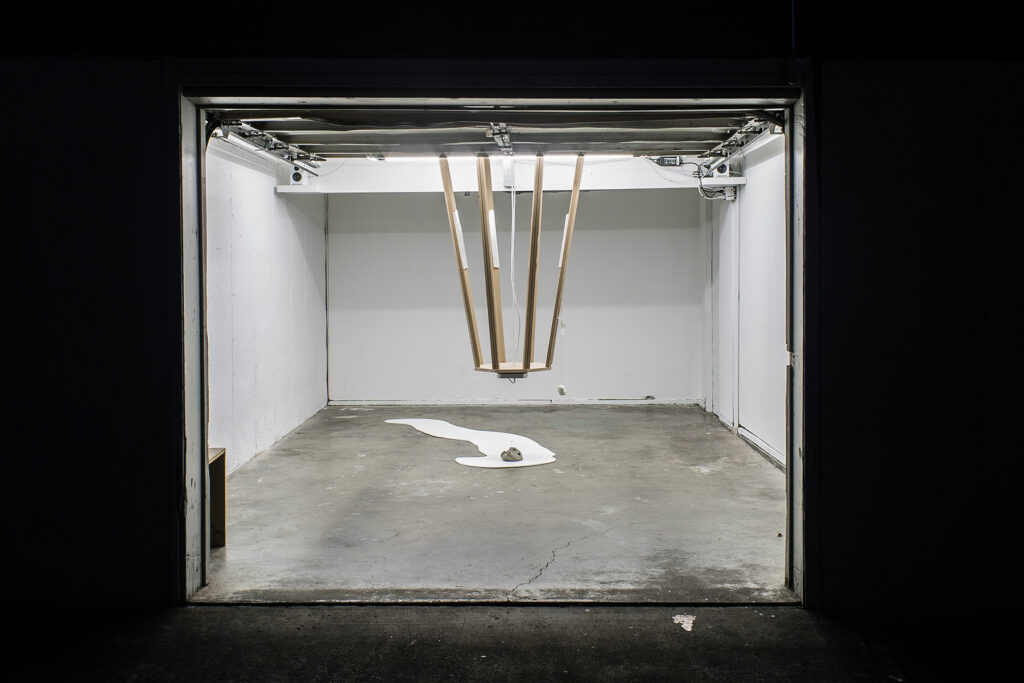 In addition to being an artist, you are also a writer; why did you decide to express yourself through art and writing? How do these two mediums complement each other in your creative practice?
Ido Radon: Writing is my way of externalizing thinking. And also, I was a poet before I was an artist. My works provoke writing in response, and writing shapes ideas, suggests form. Writing helps me understand what a work may be doing/may have been doing that I maybe didn't understand when I was making it. Writing forward-facing paratexts alongside works also frames and fragments the works, like a linguistic kaleidoscope. It can give a sense of what's below the waterline, i.e. not overt in the work, and/or take its own parallel journey.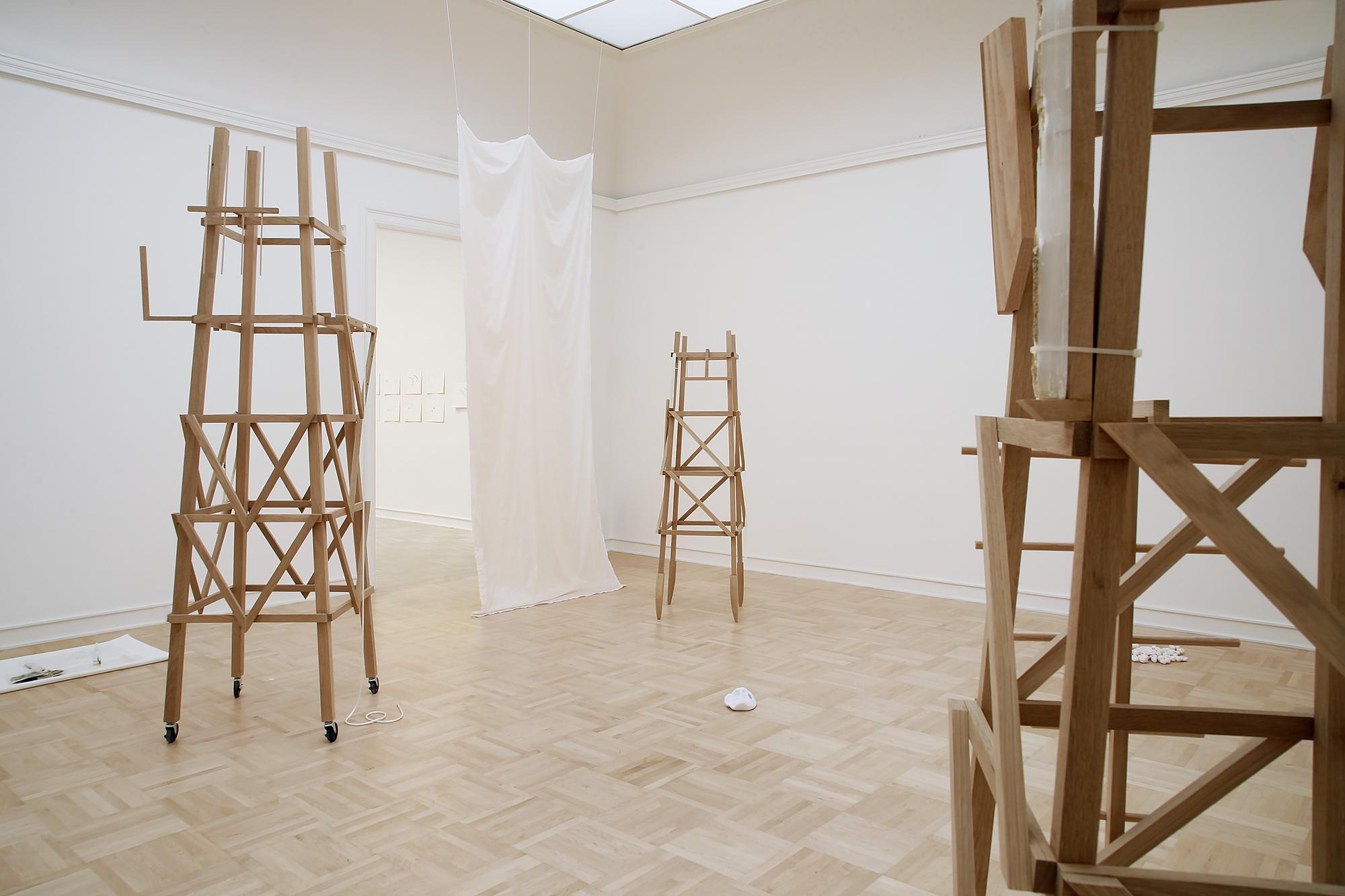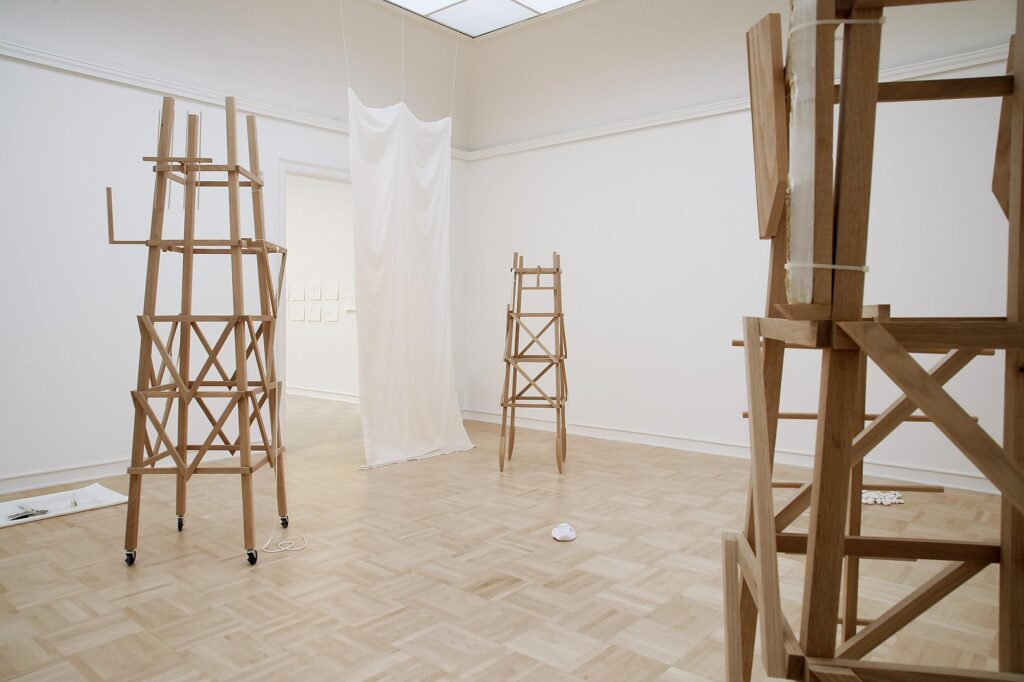 What are some of the challenges and successes you have faced in exploring radical discourses through your art and writing?
Ido Radon: Learning to trust the tether between the stew of ideas and contexts and histories that inform the work and the work itself. Many of my friends who are artists question the legibility of their works, and I do too, but I know there is value in making non-didactic work, in making work that is a whispered invitation. My friend sidony o'neal talked to me about "thickening the tether." And I still have an image in my head that's something between an umbilical cord, the tubes connecting the Borg in Star Trek, and a cutaway of the beautiful, complex, braided rope we use for rock climbing.
The studio is a holy place where creativity thrives. Could you share three essential things you need in your studio
Ido Radon: A studio is a luxury. Anyone who takes a studio for granted comes from a privileged place I don't relate to at all. My studio has been the kitchen table, the bedroom floor, the bus to and from work, the sidewalk, the parking lot by the dumpster. You make work when and how, and wherever you can. That's why I always hear this line from an 0rphan Drift work in my head about cephalopods as "curious, plastic, opportunistic." Octopus can squeeze through the smallest holes.
I have had some incredible studios in the last few years with access to amazing production facilities and some generous friends who have given me space to make work. I am lucky as hell to have two studios in two cities at the moment, which seems unreal. But the bottom line is I mostly just need my favorite mechanical pencil and my notebook. That's where a lot of the work gets done. The third thing would be my laptop.
What's next for Ido Radon?
Ido Radon: I'm just beginning a series of works based on the frock coat Karl Marx wore. He apparently would pawn it to feed his family, then get it back out of the pawn shop so he could go do research at the British Library looking like a respectable bourgeois gentleman. T'ai Smith writes about this in her forthcoming book, Fashion After Capital. I have a two-person show curated by Diane Wong at Canton Sardine in August and a two-person show with Sol Hashemi in January at ILY2. And my friends and I are working on the next issue of SOCIETY, a zine we just started.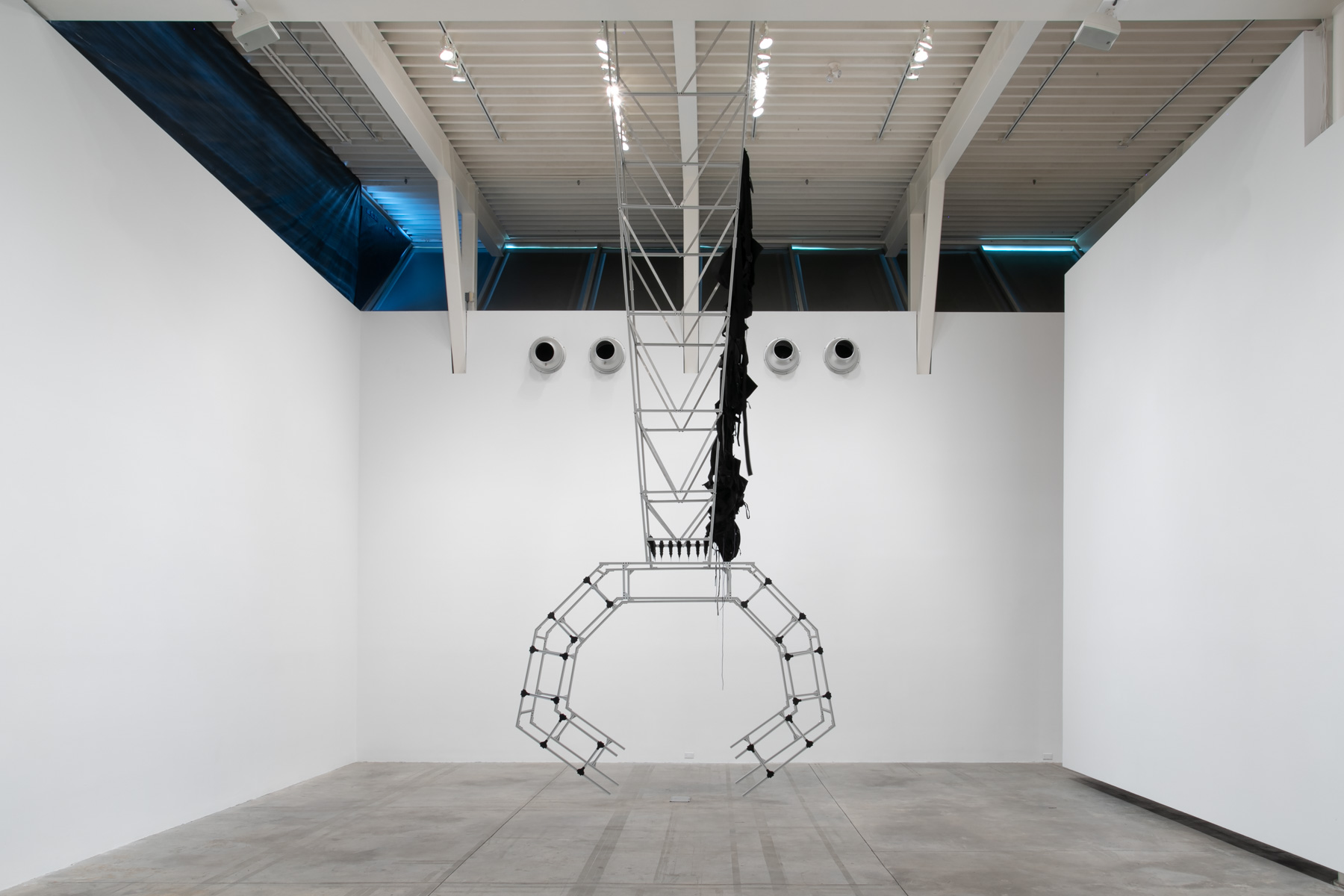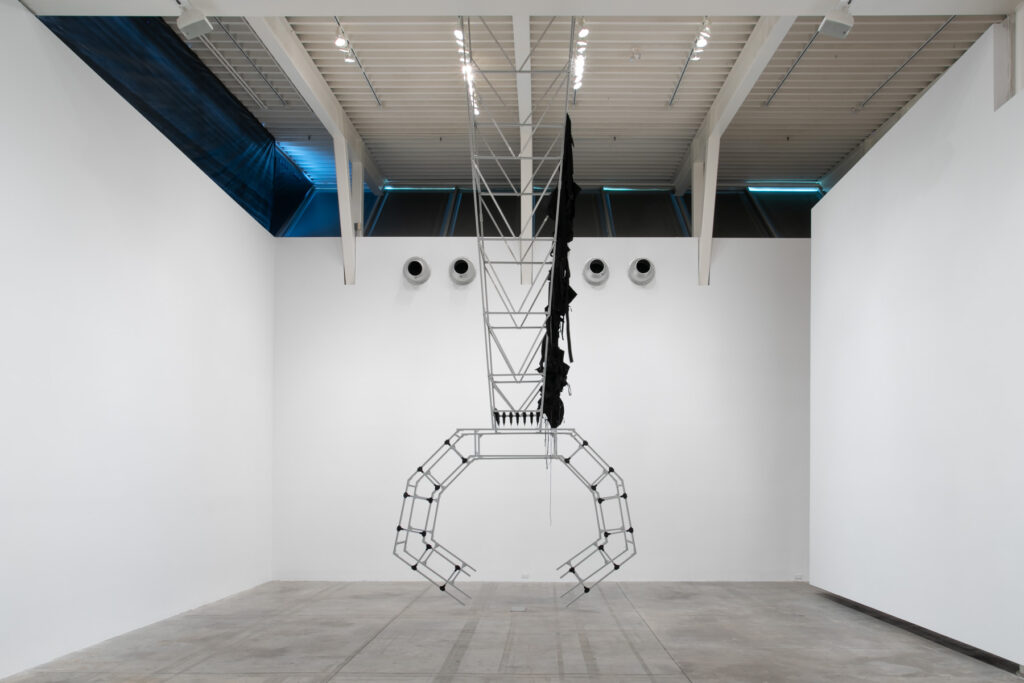 Lastly, what does art mean to you?
Ido Radon: Art in general? It's hard to talk about meaning without responding to a specific work of art. But from the perspective of a person making art, art seems to be a clawing back of a thin slice of autonomy, of non-waged, non-productive labor from a world structured by capitalism. And importantly, the making of and exhibition of and responding to artworks produces a social laboratory in which we can conspire (breathe together) to imagine things otherwise.
https://www.instagram.com/idoradon
©2023 Ido Radon