Hauser & Wirth announced today that the gallery now globally represents artist Firelei Báez. New York–based artist Firelei Báez has achieved wide acclaim over the past decade for her immersive paintings, installations and sculptures that explore diasporic histories against the backdrop of colonial narratives and conventional ways of seeing.
A self-described bibliophile and voracious reader, Báez has been likened to a historian, mining the foundational and forgotten archives of the Americas and beyond in order to challenge and expand the ways in which we perceive and relate to one another. Her constructions are marked by erudition and an intimate physicality that gives way to vibrant abstraction and exquisite detail.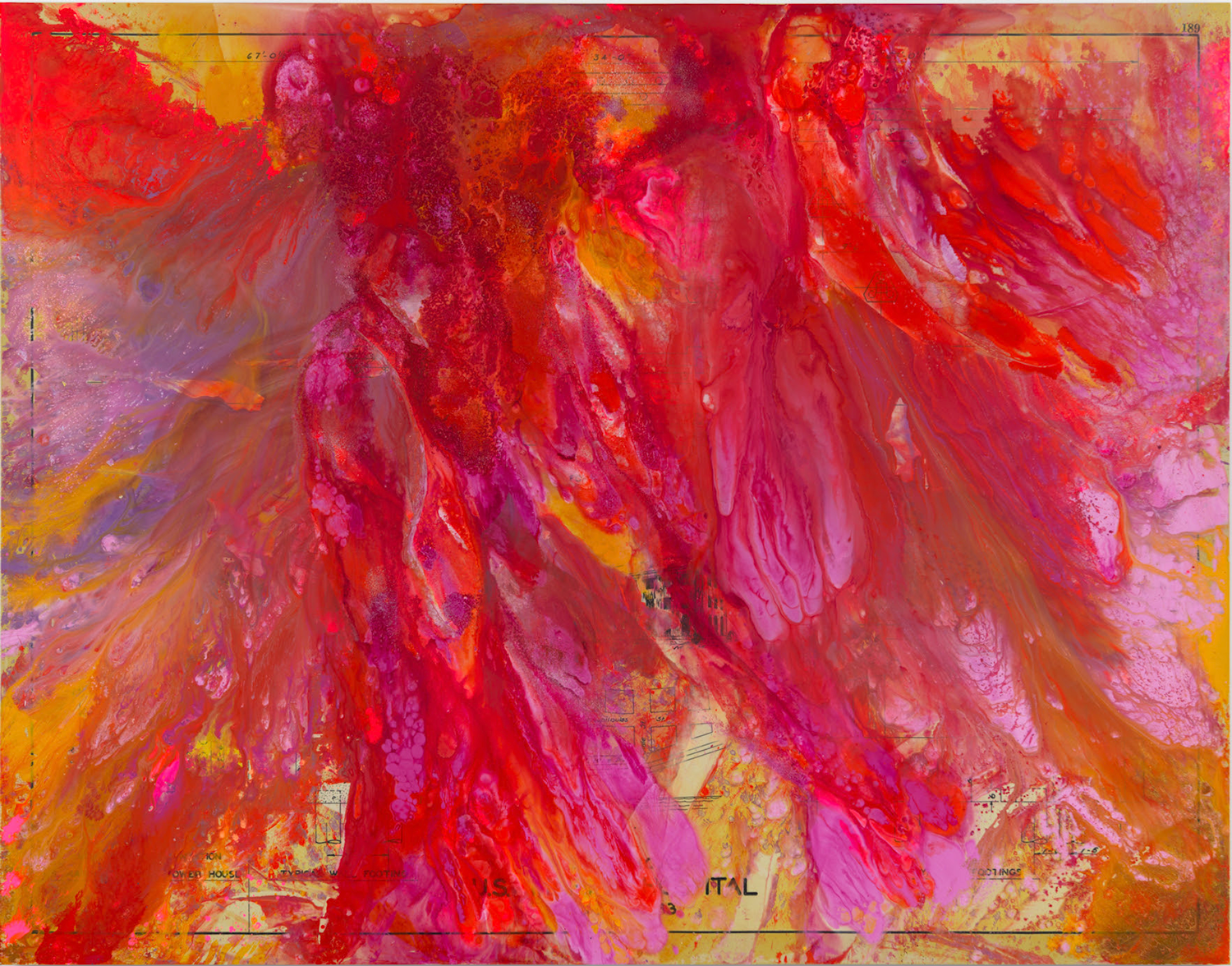 Though richly layered in cultural and historical references, her practice is equally rooted in a palpable connection to the human body—her own and that of the viewer. Báez's sensitivity to the conditions within which she creates extends to the physical experience of looking at her work. The visceral abstractions, multisensory approach and arresting beauty of her art capture the viewer on a deep intuitive level before conceptual understanding coalesces, catalyzing a sensory reorientation where new ways of perceiving and imagining become possible.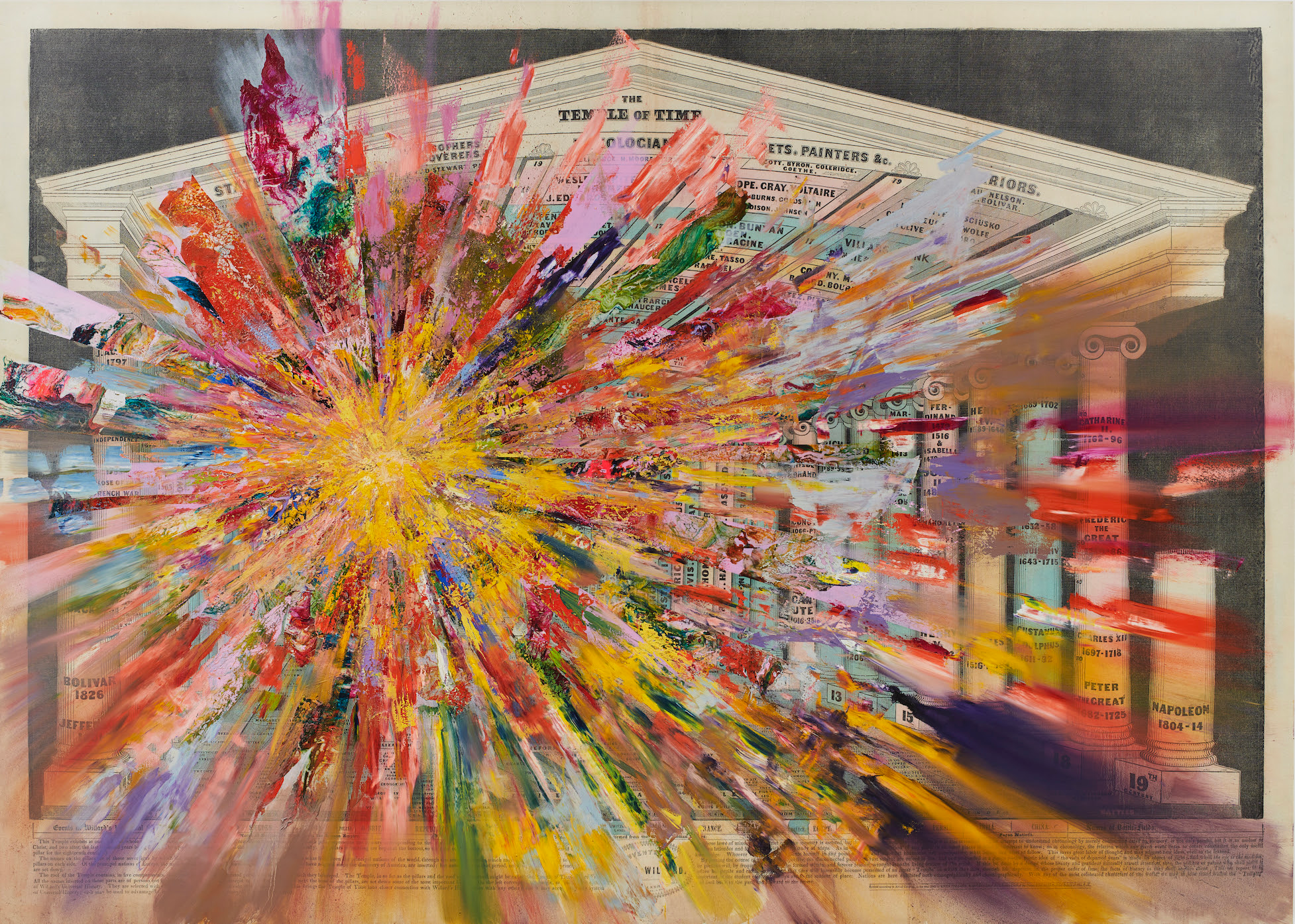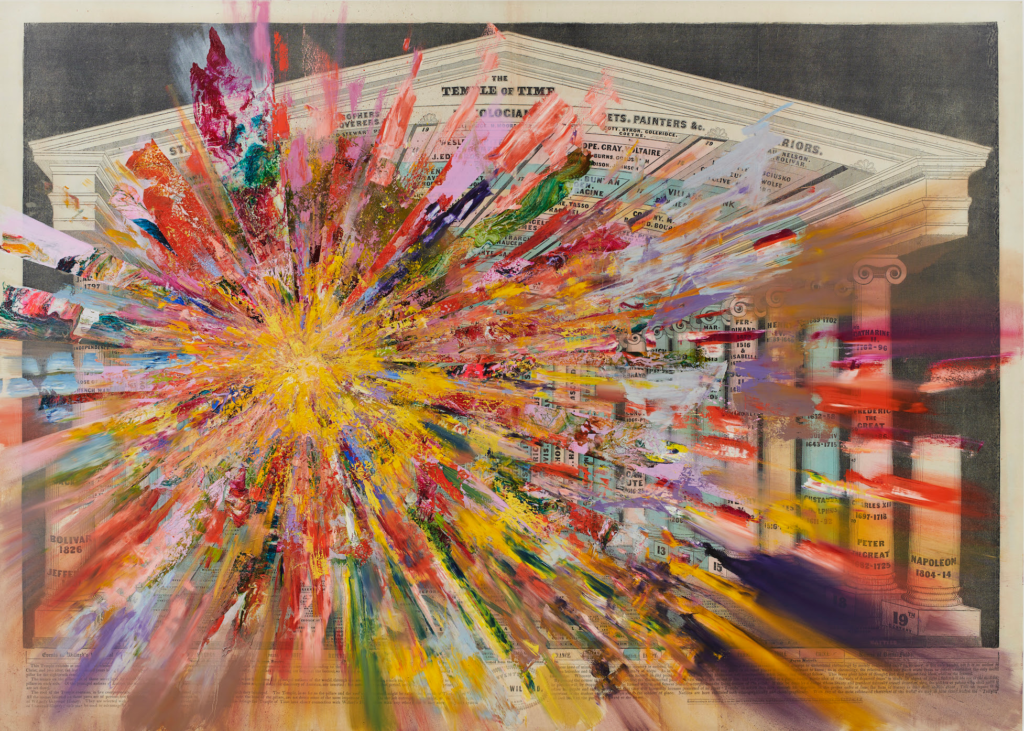 Báez's reinterpretation of the past achieves complexity and nuance beyond the confines of traditional historical accounting. She incorporates archival elements that have been discarded or overlooked in order to create what she describes as 'a bigger truth.' In her work, antiquated maps, architectural blueprints and the pages of deaccessioned books become the literal canvases upon which the artist intervenes. Paint pours, graphic patterns and three-dimensional renderings disrupt the original composition of these documents.
From such initial abstractions, fantastical figures and worlds emerge; hybrid forms of human and animal bodies entwine with verdant plant life, delicate hair arrangements and elaborate textile designs. Saturated colors ebb and flow within these precise depictions, resulting in an expansive and fluid representation of the body and history. Through her multimedia installations, Báez's virtuosic paintings take on a third dimension, extending into monumental architectural forms and soundscapes, further enveloping viewers in her mythmaking and avid prospecting of new worlds.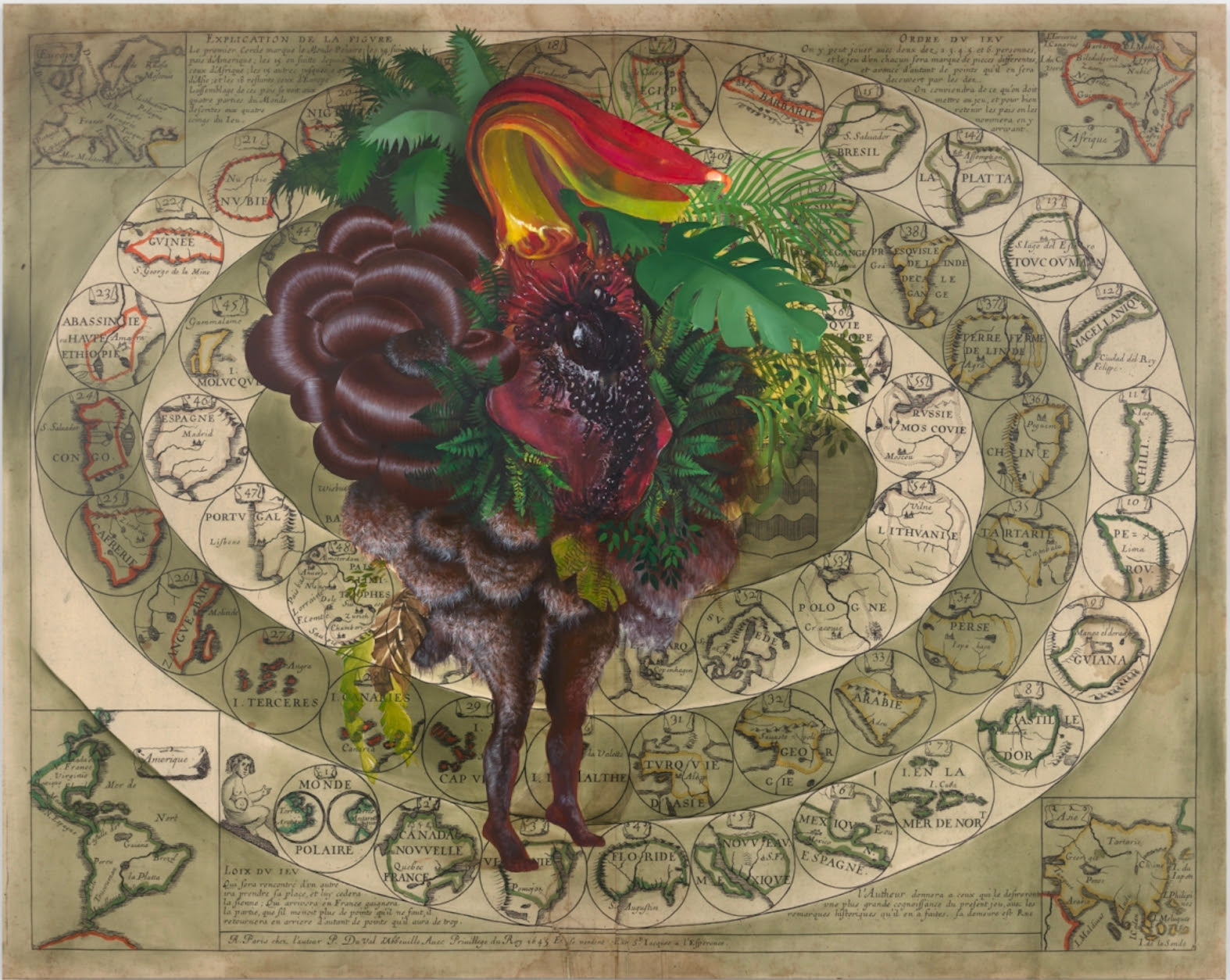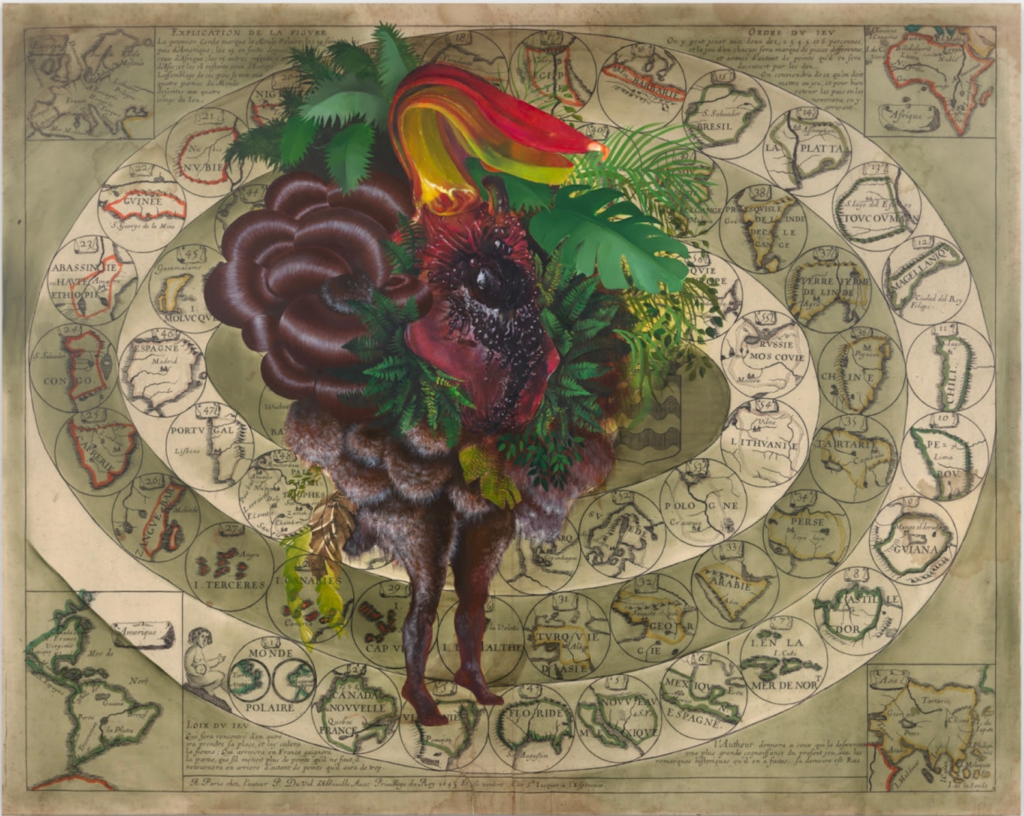 In October 2023, Báez will have her first European solo exhibition at the Louisiana Museum of Modern Art, Denmark and in spring 2024 Báez will be the subject of her first US survey exhibition at the Institute of Contemporary Art/Boston, which is slated to tour to the Vancouver Art Gallery and the Des Moines Art Center.
©2023 Hauser & Wirth