Renowned for his monumental animal sculptures, Richard Orlinski, the prodigious French artist and DJ, has carved a fascinating niche for himself in the intersection of fine art, pop culture, and music. In his awe-inspiring creations, Orlinski contemplates the nature of humanity and its inherent animalistic traits with geometric precision and alluring vibrancy.
Inspired by popular culture, everyday objects and the popular fused with his passion for making art universally accessible, Orlinski casts his sculptures with the spirit of his 'Born Wild' ethos—a guiding philosophy which infuses his every creative pursuit, including music. As a DJ, Orlinski exhibits dynamic creativity, blending rhythmic beats and eclectic soundscapes; his performances are characterised by the same energy and boldness that make his sculptures distinctive.
I think that humans have a lot to learn from animals. The facets are a part of my signature

Richard Orlinski
Born amidst the artistic tapestry of Paris in 1966, Orlinski's journey into art began in 2004; his debut sculpture, a gleaming red crocodile cast in resin, swiftly gained iconic status; fast-forward today, Orlinski's geometric creatures have marked their territory in the untamed wild of the art world, gracing locations from the bustling Champs-Elysees to the lively landscapes of Miami and the Middle East.
Orlinski's vibrant aesthetic resonates with a broad audience, attracting the eye and intrigue of numerous renowned brands. This widespread appeal has led many, from Lancome to Porsche, The Kooples, Puma and Hublot to Disneyland Paris and Formula One, who have welcomed Orlinski's distinctive style and collaborated with the geometric maestro.
His latest collaboration sees him team up with acclaimed DJ and producer Steve Aoki, crafting the cover for Aoki's limited edition vinyl release with 12on12. Orlinski created the character 'Punk Kong' for the cover, adapting his famous 'Wild Kong'.
Pop art's fundamental principle eschews conventional and historic artistic themes, opting for the influx of mass-produced items and images that permeate our visual sphere in modern society; it embraces what is visible, popular, and immediately identifiable as the subject matter. Orlinski exemplifies these elements through his omnipresent work in true pop fashion. Committed to artistic growth and innovation, Orlinski continuously stretches the boundaries of his craft, delving into numerous creative channels. We managed to catch up with the French contemporary artist to learn more.
Richard! How are you doing? Thank you for taking the time to speak with us. Can you please introduce yourself to those who do not know you?
Richard Orlinski: My name is Richard Orlinski; I am the best-selling French contemporary artist in the world, mainly known for my faceted animal sculptures. I am also a DJ and an actor. I love art in all its forms.
You've been a practising artist since 2005. Can you tell us how you started in arts and how art has played a role in your life?
Richard Orlinski: Since 2004 to be precise, but indeed I arrived in the art world relatively late. This arrival was complicated for me at the beginning because I worked for two years on my first sculpture, and it pleased a lot, but unfortunately, I had not followed the traditional course of an artist, and in France, it is not very well seen. So, I had to break the codes of art in order to get out of it, and I think it worked pretty well for me. Art has always been present in my life from a very young age, whether through the creation of clay sculptures or through music and cinema.
Your work is inspired by pop culture and everyday objects and often features wild animals expressed in a geometrical aesthetic influence. Let's talk about your approach to developing and bringing your concepts to fruition and the significance behind your use of geometric stylization.
Richard Orlinski: It's true that I'm inspired by everyday life, by my community, sometimes, it's just my fans who suggest projects, and I say to myself, why not try. I also like to represent wild animals with their mouths open as if they were expressing themselves to tell us something. I think that humans have a lot to learn from animals. The facets are a part of my signature; it sublimates the animal and it sometimes makes it more alive as if it was moving.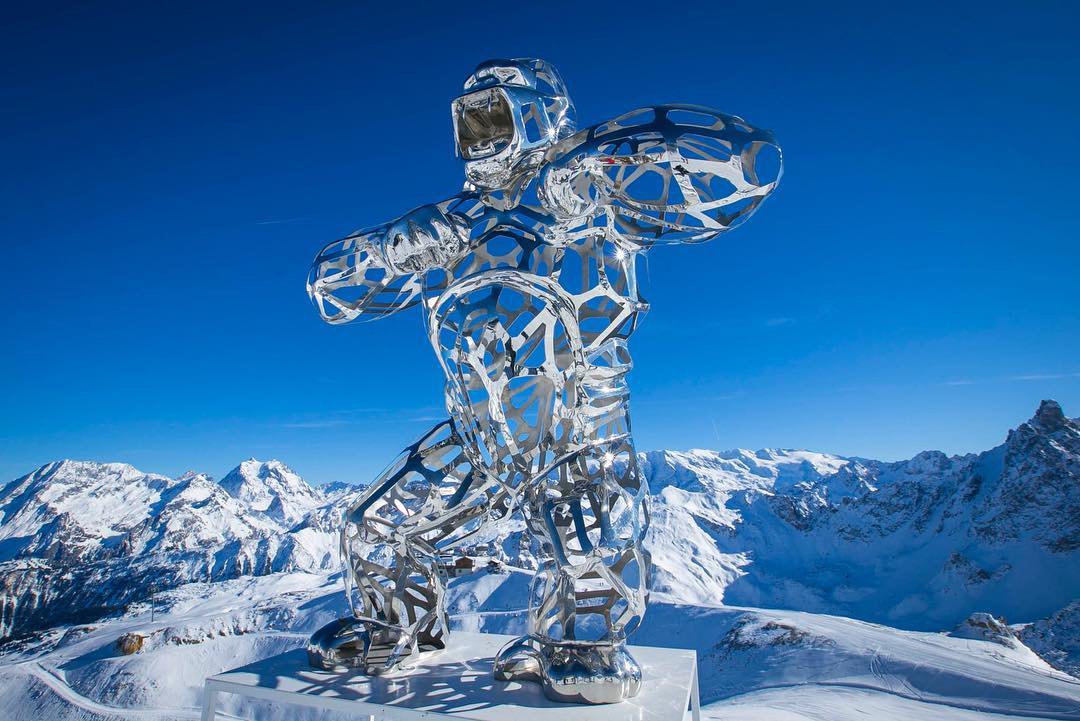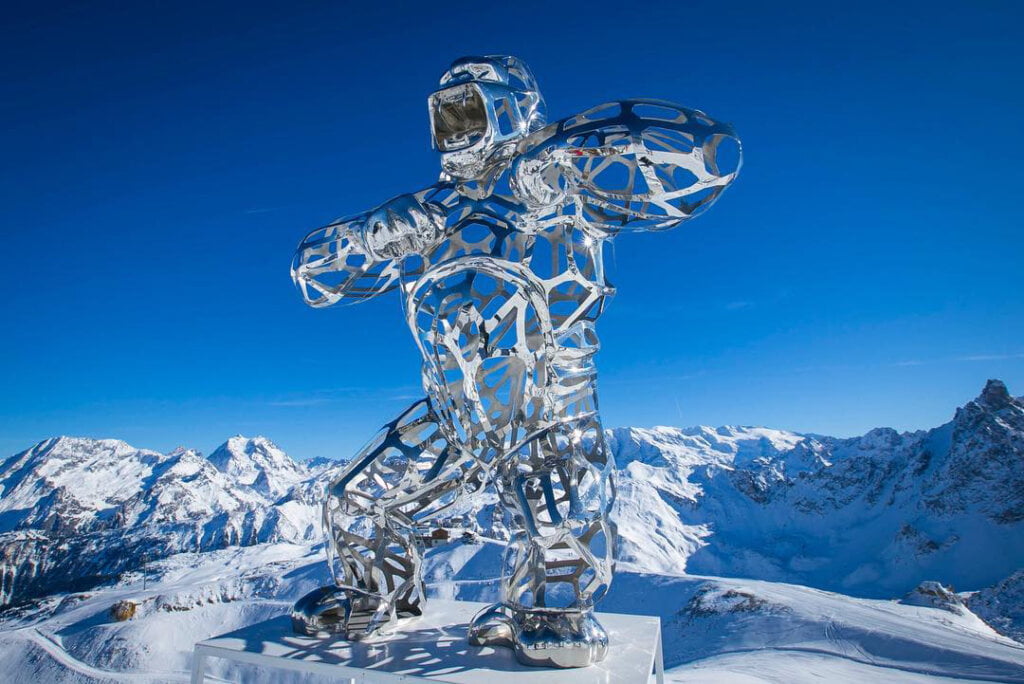 When crafting your sculptures, you adhere to your ethos of "Born Wild." Can you tell us your philosophy's fundamental principles and how it reflects in your work?
Richard Orlinski: As I said, it is this wild side of animals that I wanted to represent. To show the virtuous side of the animal that only kills to feed itself, unlike us. Wild animals have always been there, and humans have always wanted to position themselves above them, whereas I think we have a lot to learn from them.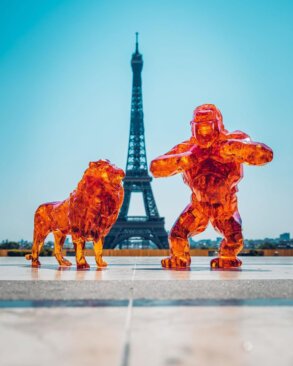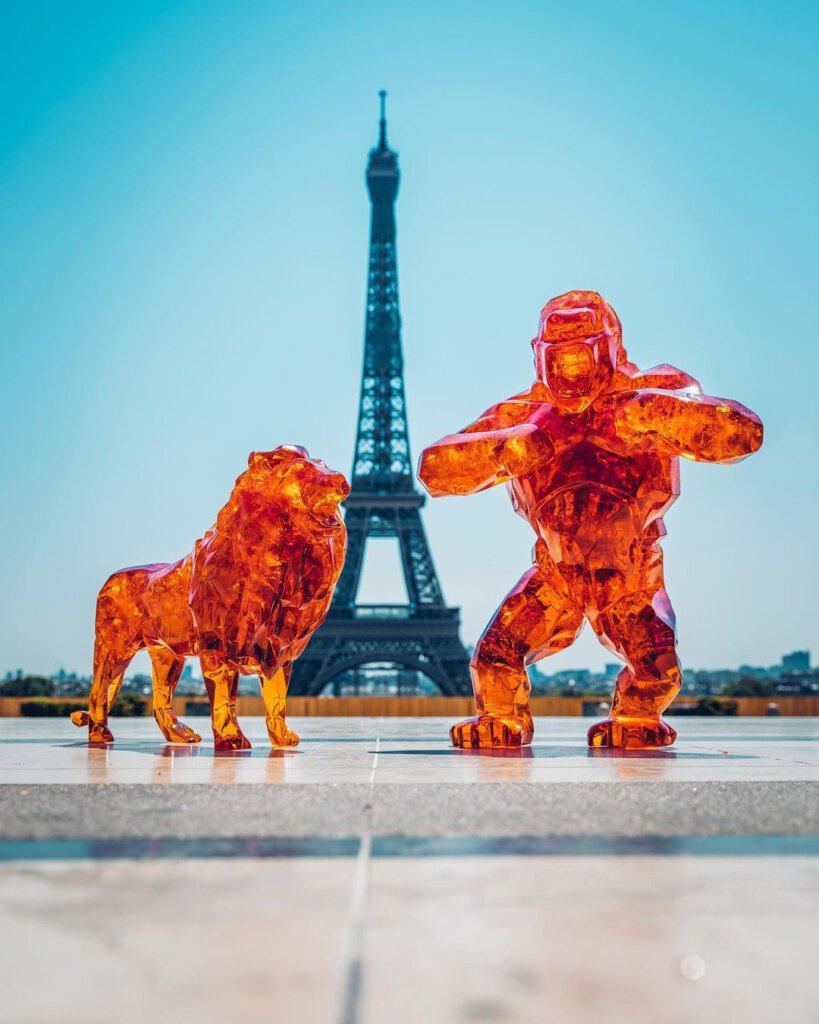 You have been open about the importance of making art accessible. How do you balance the desire to create accessible art while maintaining your artistic integrity and vision?
Richard Orlinski: I try to do this through partnerships or my e-shop that I created in 2020, "Orlinski Shop". On this website, you can find reproductions of my artworks in small size, a line of streetwear, and everyday objects. I really try to bring art into people's daily lives, especially for those who don't necessarily have access to it. And even if the art on this online shop is more accessible, I still care about the quality of what I do.
Collaboration is a significant aspect of your practice, as you've worked with various brands, celebrities, and other artists. What have you learned from these collaborations, and how do they inform your creative process?
Richard Orlinski: I learn a lot from my collaborations. I'm lucky to be able to choose them because we have a lot of demand, so I always make sure to privilege human contact and collaboration that makes sense with a real story behind it. They bring me a lot; typically, thanks to my collaboration with Disneyland Paris, I thought of creating reproductions of my works at more accessible prices.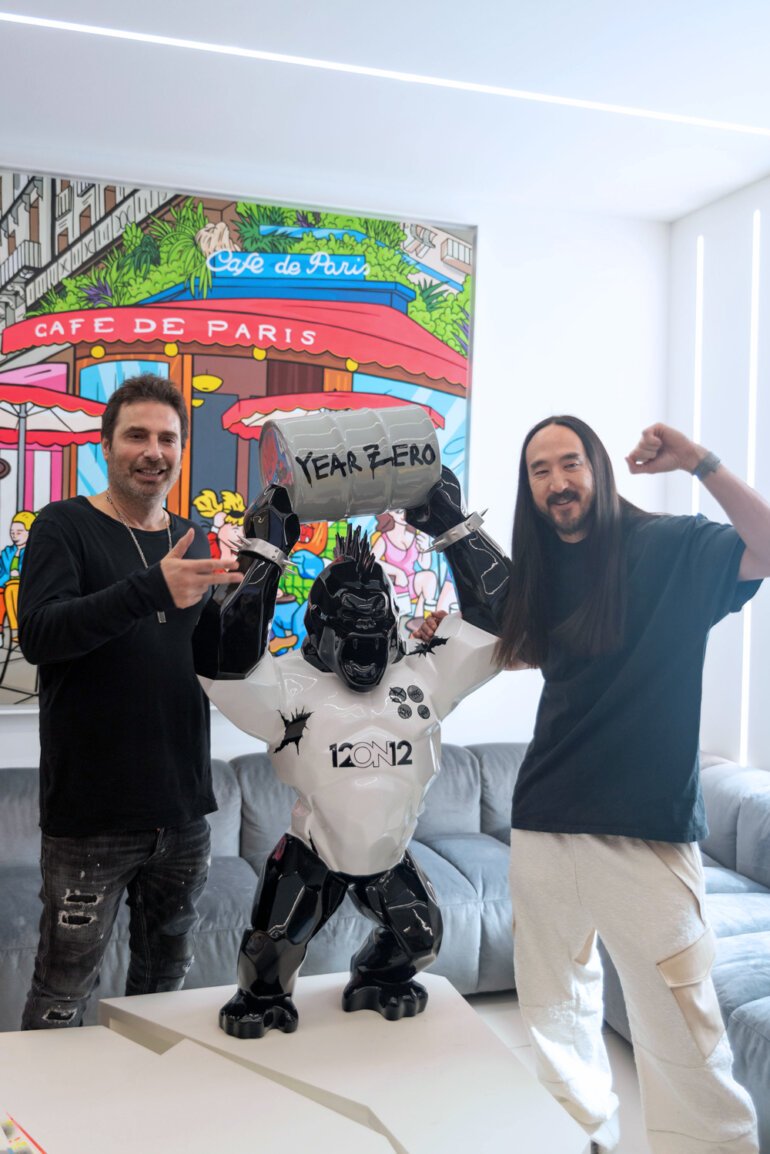 You recently collaborated with Steve Aoki on a limited edition vinyl release for 12on12. Can you tell us how this collaboration came about and your experience working alongside Steve?
Richard Orlinski: It was indeed 12ON12 that brought us both together. It's been a real honour to work with someone like Steve Aoki; he's a true legend in the DJ world. I particularly like his universe and his punk musical origins. It really inspired me in this collaboration.
The studio serves as a sanctuary for artistic expression. Can you share three indispensable items that you need in your creative space?
Richard Orlinski: I will necessarily choose my teams because I never work alone. I think that 10 brains are stronger than one. A notebook and a pencil to write down all our ideas and start to realize them.
Can we reflect on the early work and your work of today? Are there any similarities, and can you describe the distance you feel you've travelled from then until now?
Richard Orlinski: My work inevitably evolves. I try new things. I love working with new materials, for example, it's true that the process of creation is faster today, but in the end, it remains globally the same. I just think it's faster and again, it depends on which piece.
What's next for Richard Orlinski?
Richard Orlinski: A lot of things, I live more in the future than in the present, so I have a lot of projects going on. We are making a cartoon based on my life and a movie, and in the next few days, I'm going to Miami to exhibit my sculptures during the Formula 1 Grand Prix and mixing. I love to link art and music.
Lastly, what does art mean to you?
Richard Orlinski: Art for me is everywhere; a 3-year-old child who draws is already art. Art is an expression.
https://www.instagram.com/richardorlinski/
12ON12 'YEAR ZERO' LIMITED EDITION VINYL IS OUT NOW here
©2023 Richard Orlinski