LAUNCH F18 is delighted to feature Brooklyn based artist, Gracelee Lawrence on its online Viewing Room. We are pleased to present a selection of recent works in this unique presentation titled, Thick Pulp of Life. Amongst these works include an array of Lawrence's distinctive and wildly original sculptures, accompanied by several of her UV
printed wall works.
This special presentation will be available and for viewing from May 14 – June 13, 2020.
Known for her playful and remarkably detailed sculptures, Gracelee Lawrence has created a visual world that seamlessly bridges abstraction and formal sculpture. Often working with formal references of foods such as bananas, pea-pods, or asparagus, she juxtaposes these forms with figurative elements, as displayed in A Whole Hand, 2020.
To create these, she uses 3D printing to form these remarkably detailed and seamless combinations, creating an almost life-like hybrid. Thick Pulp of Life comprises an array of Gracelee's aesthetic styles, complexity in
subject matter, and uniquely original depiction of the physical relationship with food and human form.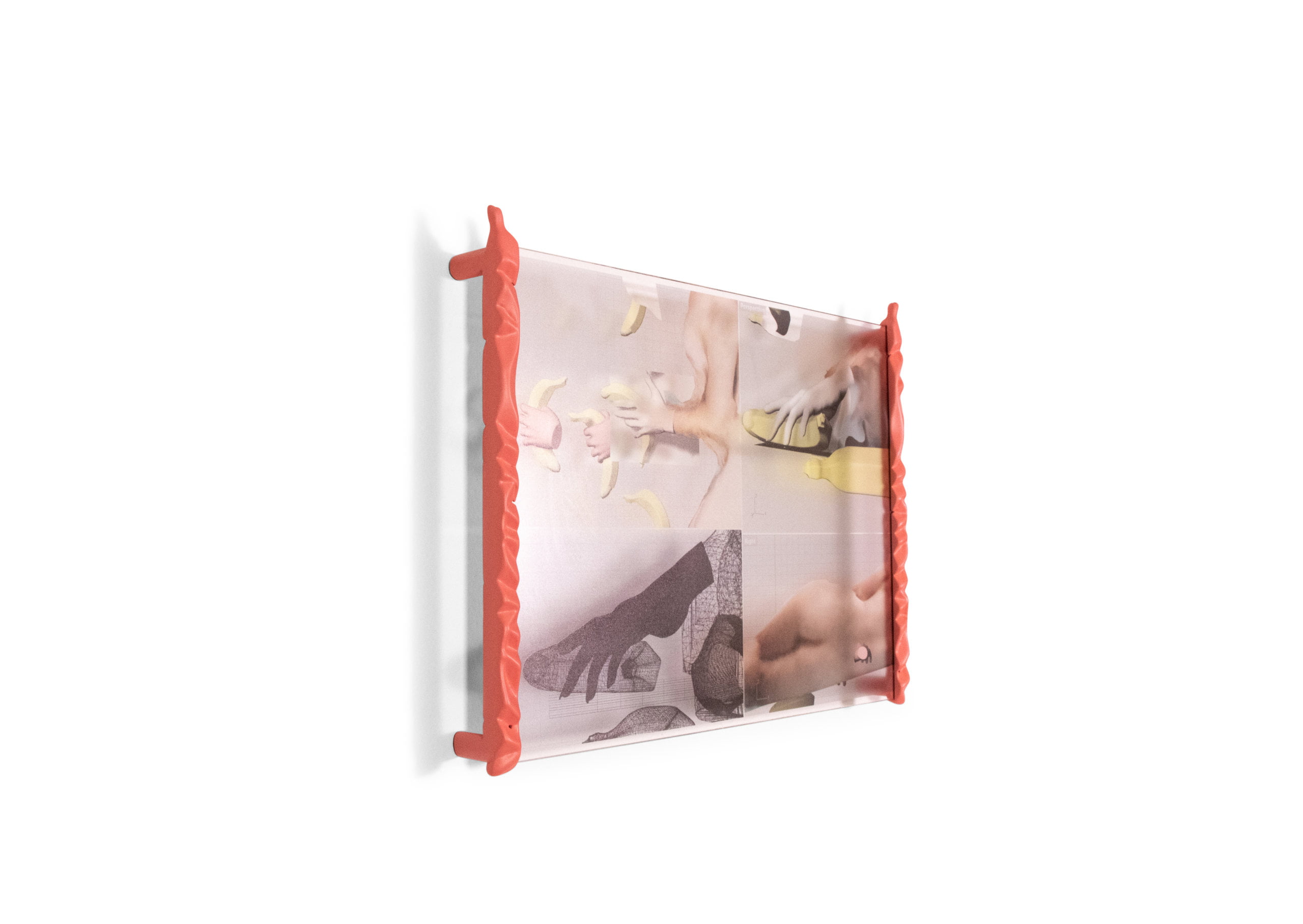 Beyond these visual references are tactile qualities, adding to the senses the concept of touch and our physical relationships with these natural objects. Between both her 3D and 2D objects, the works within Thick Pulp of Life show us details of a framework that appears to have endless physical properties. As bold and densely beautiful sculptures and wall works, Gracelee has created a distinctly beautiful world, capturing life and form in a manner that is daring and remarkably her own.
This special presentation will be available and for viewing from May 14 – June 13, 2020.
About The Artist
Gracelee ​Lawrence opened her first solo show in New York at Thierry Goldberg in May 2019. Recent exhibitions include Postmasters Gallery (New York, NY), Greenpoint Terminal Gallery (Brooklyn, NY), SPRING/BREAK Art Fair (New York, NY), and The Wassaic Project (Wassaic, NY). In 2017 she returned from 15 months as a Visiting Professor in the Multidisciplinary Department of Art at Chiang Mai University and assistant to artist Araya Rasdjarmrearnsook on a Luce Scholars Fellowship.
She is a member of the collective MATERIAL GIRLS, a 2019 Jerome Fellow at Franconia Sculpture Park, a 2016-17 Luce Scholars Fellow, a recipient of the 2015 UMLAUF Prize, 2013 Eyes Got It Prize, and the 2011-12 Ella Fountain Pratt Emerging Artist Grant. Press for her work includes The New Yorker, Hyperallergic, Artspace, Beautiful/Decay, and MAAKE Magazine, among others. She is an enthusiastic dancer, a lifelong horsewoman, and an aspiring indoor gardener.
LAUNCH F18 373 Broadway, Suite 618, New York, NY 10013
©2020 Copyright LAUNCH F18 and Gracelee ​Lawrence