Gao Hang | Kenz | Adam Lister | Kentaro Okawara

"DAZZLED"

November 18 – December 23
GR gallery is pleased to present "DAZZLED", a fresh and groundbreaking group exhibition featuring new works by artists Gao Hang, Kenz, Adam Lister and Kentaro Okawara. The show puts together 20 pieces, including paintings, works on papers and sculptures. The title is inspired by the unique style and visual approach that defines the four artists, able to forge, in four exclusive ways, a dreamy esthetic that misleads our visual realm.
When: Opening: Wednesday November 18, 2:00pm – 7:00pm (Exhibition Dates: November 19th – December 23rd 2020).Members of the press can contact GR gallery in advance to schedule a private viewing and/or an interview with the artists before the exhibition is officially open. Visitors who want to attend the opening can RSVP by contacting the gallery.
Where: GR gallery, 255 Bowery (between Houston & Stanton) New York, NY 10002 |
info@gr-gallery.com | tel: +1 212 273 2900
Who: Gao Hang, Kenz, Adam Lister, Kentaro Okawara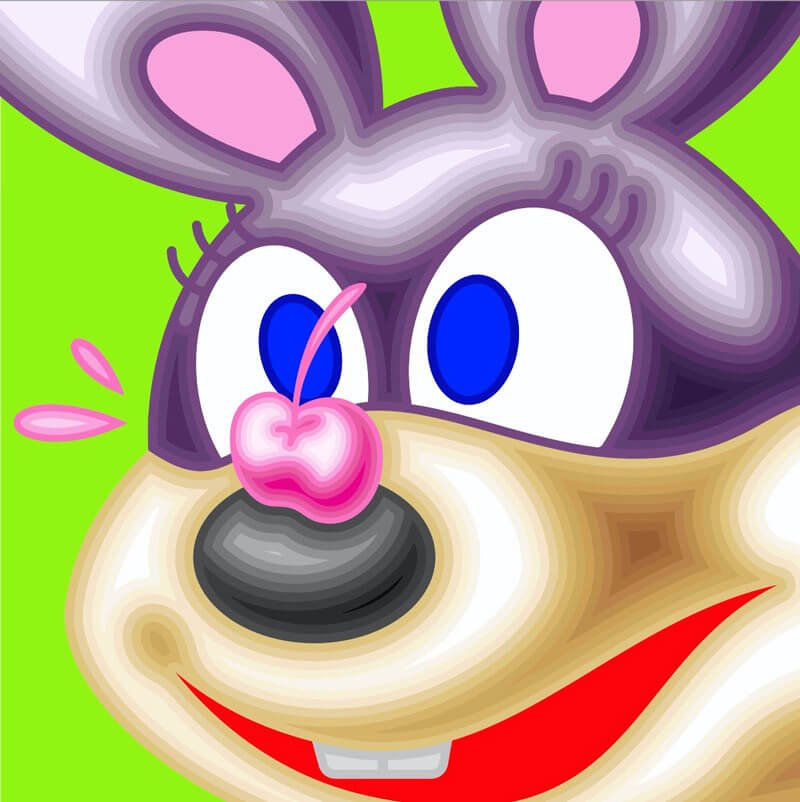 "DAZZLED" casually creates a visual thread that unify the artists under a generic theme of a specific Neo Pop, contemporary and whimsical dimension, but it mainly focuses on the singularity that defines each artist style, pointing out the overpowered optical effects and the viewer's astonishment.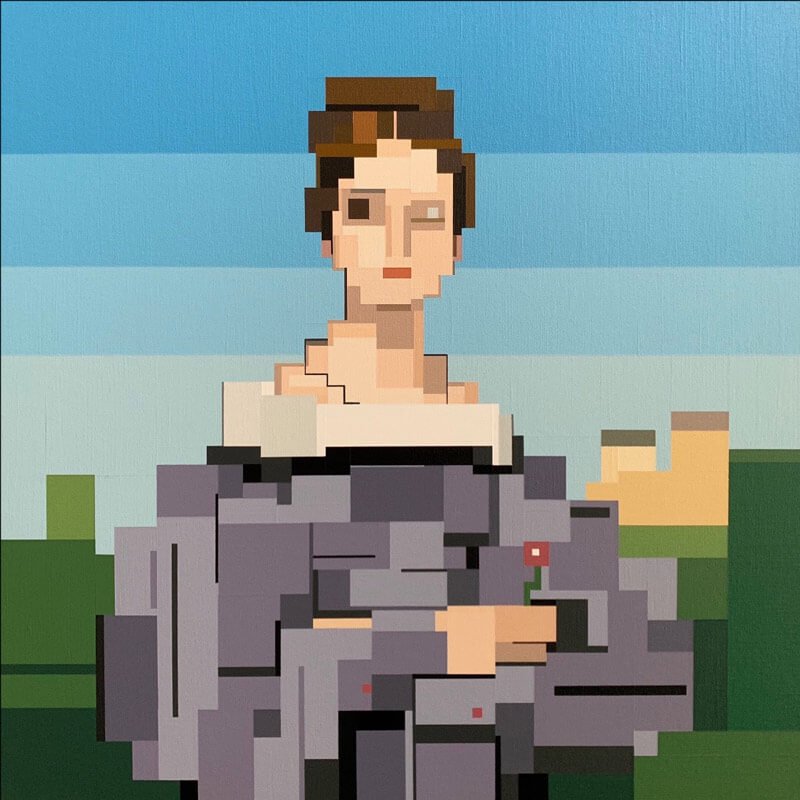 Gao Hang depicts ironically, up to date and controversial topics, mastering a combination of air and regular brushes technique that allows him to blur out faces and outlines, without losing the attention to details; Kenz creates imaginary bittersweet characters, inspired by comics and animations, that are brought to life by an extremely vibrant color palette and a sophisticated kinetic outline job that provides dynamism; Adam Lister represents iconic and recognizable symbols of cultural society, belonging to different time periods, through a timeless approach that digitalize everything with an 8bit pixelated procedure and nostalgic faded pastel colors; Kentaro Okawara conceives playful and bizarre figures, influenced by warm childhood stories and memories and the willing to connect people, executed with an airbrush- spray-paint technique that takes out every volume and perspective melting the subjects to the background and throwing them into a perpetual dimension.
Contact/ Press enquiries:
info@gr-gallery.com / tel: +1 212 473-2900
Open Wed to Sat: 12:00 to 6:00
©2020 GR Gallery, Gao Hang, Kenz, Adam Lister, Kentaro Okawara All rights reserved