Future Fair is delighted to announce its third annual in-person show, taking place during New York Art Week in May 2023. The Fair returns to Chelsea Industrial (535-549 W 28th St, New York, NY 10001), expanding its floor plan to 28,000 square feet and welcoming 50 local, national and international exhibitors to present compelling curated and solo projects. Following a VIP Preview on Wednesday, May 10, Future Fair will open to the public from May 11-13, 2023. Co-founded by Rachel Mijares Fick and Rebeca Laliberte, Future Fair was created with the ethos of community and shared camaraderie, reflected in the unique profit-sharing model.
Several founding exhibitors offered to contribute more than their participation fee to supplement grants for new voices to participate. This community-funded mutual aid grant has culminated in over $10,000 in grants awarded to a selection of young and diverse platforms at this year's edition. With 22 galleries showcasing solo presentations, the fair offers an in-depth opportunity to discover new artists.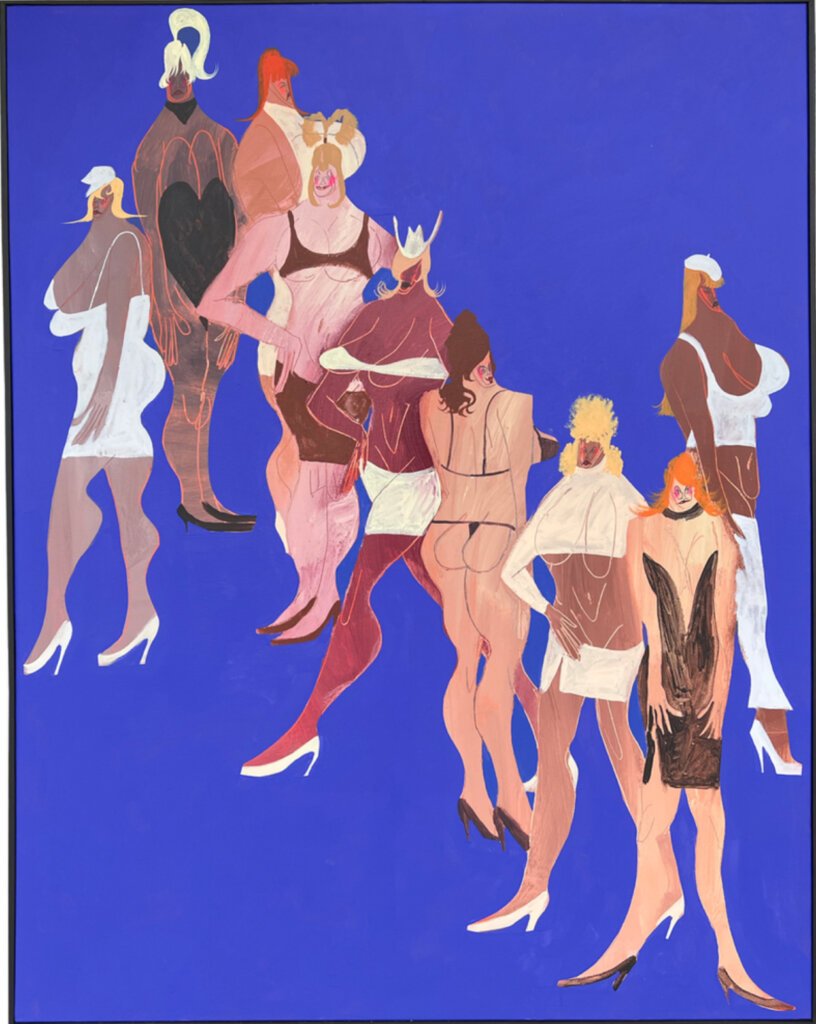 Inward Looking Outward
These exhibitions include Duran Mashaal (Montréal) with self-taught Ghanaian artist Kpe Innocent; KATES-FERRI PROJECTS (New York) presenting Kevin Sabo, who represents his queer experience via surrealist imaginings; Red Arrow Gallery (Nashville) with Emily Weiner, whose oil-on-linen paintings explore Jungian themes of dreams as theater and archetypal imagery; Mama Projects (New York) with Laura Berger, who centers her work around the dualistic nature of autonomy and interdependence; and Ballon Rouge (Brussels) with Laura Limbourg, who plays with the notion of "the gaze" to explore fetishization, colonialism, sex tourism, gender and history.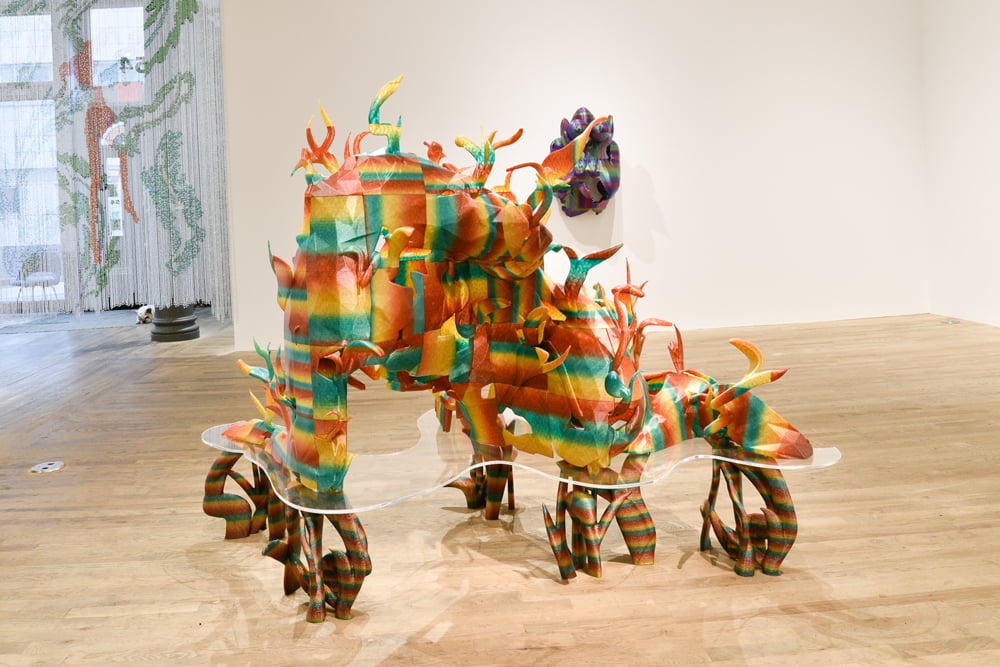 "We took a considered effort in curating a show that is made for New York. Famously known as the 'painting town', this year's fair dives deep into contemporary painting. Given the current social conversations that flood our headlines and our heads, we see painting as a portal to celebrate identity, envision new worlds, bear witness to history and create poetic spaces for a pause within an overstimulated world. This underscores the urgency that art plays in our society. We look forward to the dialogue and surprises that these artists offer our audience."
– Rachel Mijares Fick, Future Fair Co-Founder.
From Local to Global
Future Fair 2023 exhibitors converge across five continents, indicating the strength and resilience of New York's art market and international dealers' recognition of this truth, despite global shifts and inflation. Future Fair 2023 features 19 galleries from Austria, Belgium, Canada, France, Italy, Mexico, Norway, Peru, South Africa, South Korea and the United Kingdom. The fair likewise retains its hyperlocal feel with 18 exhibitors from New York City and the boroughs, welcoming returning colleagues Asya Geisberg Gallery, 5-50 Gallery, Trotter&Sholer and Massey Klein among others alongside new exhibitors including Medium Tings, High Noon, IRL Gallery and Cierra Britton Gallery.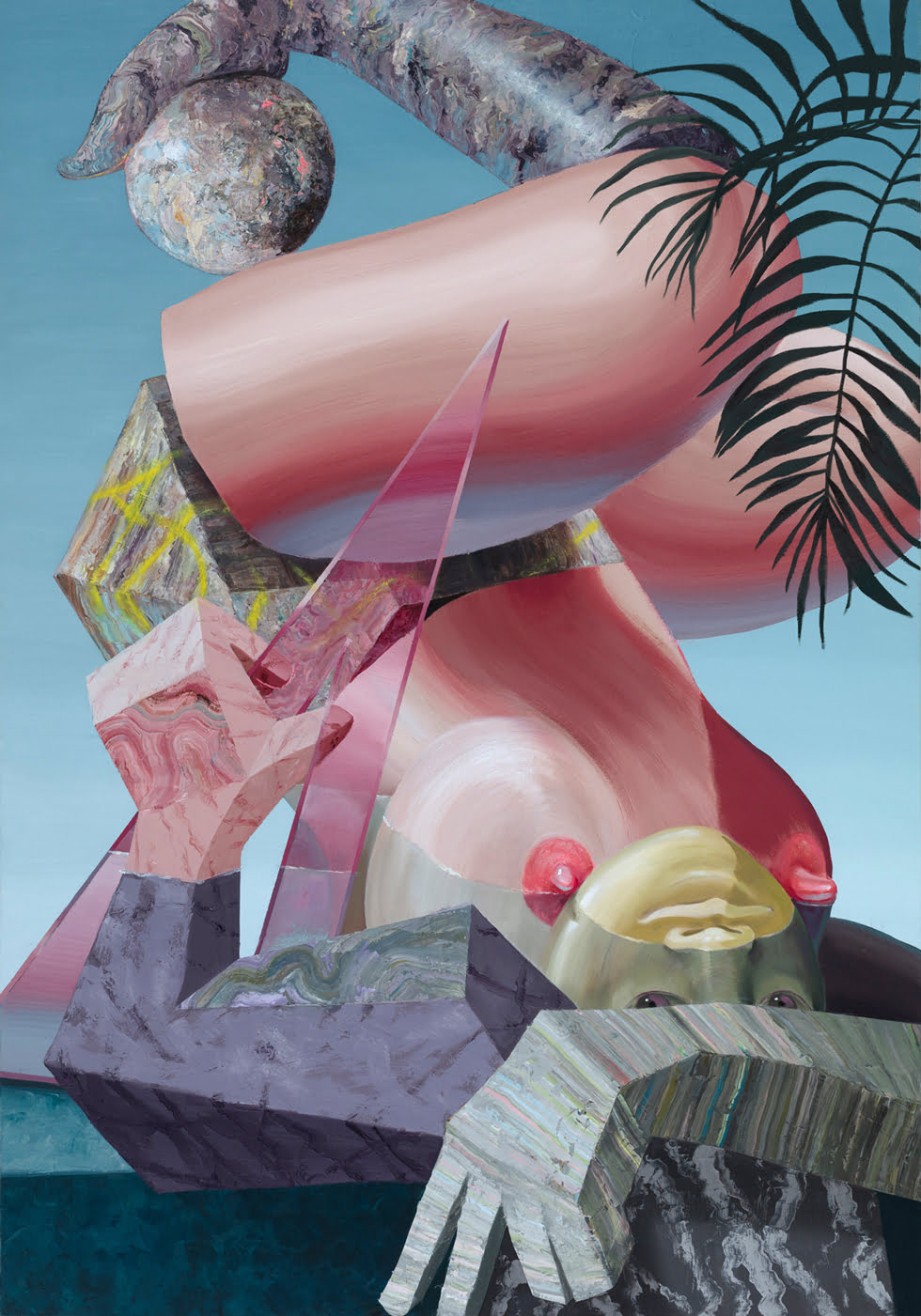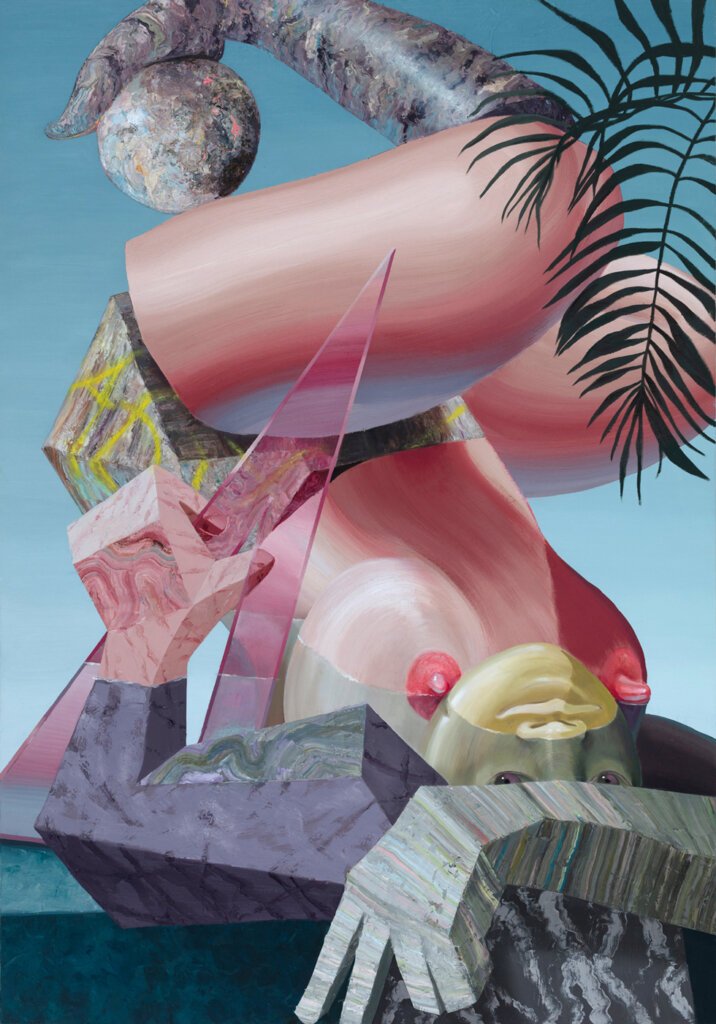 Intergenerational
This year's presentation selects from a vast talent pool, featuring young and emergent dealers alongside galleries with over 10 years of experience in the market. Young highlights include Superposition (New York, Los Angeles, Miami), superzoom (Paris), Good Naked Gallery (New York), TURLEY GALLERY (Hudson), and Everyday Gallery (Antwerp), presenting in context with established dealers Huxley-Parlour (London), Monya Rowe (New York), Patrick Mikhail (Montréal), Steve Turner Gallery (Los Angeles), Galerie Nicolas Robert (Montréal & Toronto), Johansson Projects (Oakland) and Romer Young (San Francisco) among others.
LIST OF EXHIBITORS
5-50 Gallery (Queens, NY)
Andrea Festa Fine Art (Rome, Italy)
ARDEN + WHITE GALLERY (New Cannan, CT)
Asya Geisberg Gallery (New York, NY)
Bahnhof (Brooklyn, NY)
Ballon Rouge (Brussels, Belgium)
C + N Canepaneri (Milan, Italy & Genoa, Italy)
Cheryl Hazan | Silo6776 (New Hope, PA)
Cierra Britton Gallery (New York, NY)
Double V Gallery (Marseille & Paris, France)
Duran | Mashaal (Montréal, Canada)
ELEPHANT (Lillehammer, Norway)
Eve Leibe Gallery (London, UK)
Everyday (Antwerp, Belgium)
Freight+Volume (New York, NY)
FROSCH&CO (New York, NY)
Galerie Nicolas Robert (Toronto & Montréal, Canada)
Gallery Afternoon (Seoul, Korea)
Good Naked Gallery (New York, NY)
High Noon (New York, NY)
Huxley-Parlour (London, UK)
IRL Gallery (New York, NY)
Johansson Projects (Oakland, CA)
KATES-FERRI PROJECTS (New York, NY)
Kathryn Markel Fine Art (New York, NY)
La Loma Projects (Los Angeles, CA)
Laney Contemporary (Savannah, GA)
Lorin Gallery (Los Angeles, CA)
Mama Projects (New York, NY)
Marisa Newman Projects (New York, NY)
Martin Art Projects (Cape Town, South Africa)
Massey Klein (New York, NY)
Medium Tings (Brooklyn, NY)
Melhop Gallery º7077 (Glenbrook, NV)
Monya Rowe Gallery (New York, NY)
Morton Fine Art (Washington, D.C.)
newcube (New York, NY)
Over the Influence (Hong Kong; Los Angeles, CA; Bangkok, Thailand, and Paris, France)
Patrick Mikhail (Montréal, CA)
Peninsula Gallery (New York, NY)
Pierre-François Ouellette Art Contemporain (Montréal, Canada)
Plataforma ArtBase (Montréal, Canada & Cholula, Mexico)
Red Arrow Gallery (Nashville, TN)
Romer Young Gallery (San Francisco, CA)
ROCKET SCIENCE (Brooklyn, NY)
SILO6776 (New Hope, PA)
Steve Turner Gallery (Los Angeles, CA)
superzoom (Paris, France)
Superposition (Los Angeles, CA & New York, NY)
SUPPAN (Vienna, Austria)
TAAG Gallery (Odenton, MD)
Trotter&Sholer (New York, NY)
TURLEY GALLERY (Hudson, NY)
VIGIL GONZALES (Cusco, Peru)
SPECIAL PROJECTS BY:
ANNA ZORINA GALLERY (New York, NY)
Black Women in Visual Art in partnership with Dashboard (Atlanta, GA)
PARADICE PALASE (Brooklyn, NY)
©2023 Future Fair