Although the art world is full of incredible talent, yet is often regarded as an exclusive and notoriously difficult industry to break into for many artists; add gender and race into the mix, and things become even more challenging. A 2020 study by the National Endowment for the Arts revealed that women artists of colour are paid less than their male and white counterparts despite having similar qualifications and experience. New York-based curator Cierra Britton strives to change this with her pioneering New York gallery, the only space in the city dedicated to supporting and representing BIPOC womxn artists.
When you don't see yourself, you can't believe yourself. I made it a priority to be part of the undoing of this erasure through my curatorial practice, which prioritizes womxn of colour artists

Cierra Britton
Britton's journey to becoming a gallery owner is a fascinating tale of the power of community support and chance encounters. Hailing from Baltimore, she holds a degree in visual studies. In February 2021, she returned to New York, a city that inspired her creativity, where she met the renowned curator Thelma Golden, director of the Studio Museum in Harlem. Through this connection, she secured an internship with the Jack Shainman gallery.
Fast forward, Britton Gallery has several successful exhibitions with a talented range of artists, Jewel Ham, Ambrose Rhapsody Murray, Adama Delphine Fawundu, Alisa Sikleanos-Carter, Nola Ayoola, Augustina Wang, Amy Amalia, and Lewinale Havette to name a few. In addition, to curating for Amref-ArtBall. In this interview, we learn more about Britton's curatorial approach and what's next for Cierra Britton Gallery.
Q: Hi Cierra, how are you doing? Thank you for taking the time to speak with us. Can you share some insight into your artistic background and why you decided to become an art Curator?
Cierra Britton: I've always been interested in storytelling through visuals. Being able to see something always resonated with me deeper than other learning methods, such as reading and listening. The common phrase "you have to see it to believe it" stuck with me, especially when it came to the lack of positive Black representation in visual culture.
Decades of visual misrepresentation in the Western canon has made it so the BIPOC community has warped depictions of themselves when it came to beauty, accomplishments, and overall existence. When you don't see yourself, you can't believe yourself. I made it a priority to be part of the undoing of this erasure through my curatorial practice, which prioritizes womxn of colour artists.
Q: Cierra Britton Gallery is the only gallery in New York dedicated to representing women artists of colour, showcasing works of over a dozen artists, including Ambrose Rhapsody Murray, Adama Delphine, Myesha Evon Gardner, Alisa Sikleanos-Carter, to name a few. Can you tell me more about how you started your gallery and its programme?
Cierra Britton: I've lived in NYC since 2014 and have met an amazing artists' community of people I've grown close with. I've spent a lot of time gallery hopping, visiting artists in their studios, and offering my support wherever I can to artists of my generation. I've always dreamt of opening a gallery that made my community feel seen and immersed in art. Galleries are worlds built by art dealers, and Cierra Britton Gallery is a world I've built for BIPOC womxn. Once I got clear on my goals before opening the gallery, I launched a crowdfunding campaign on iFundWomen and raised funds to open our first pop-up space in LES.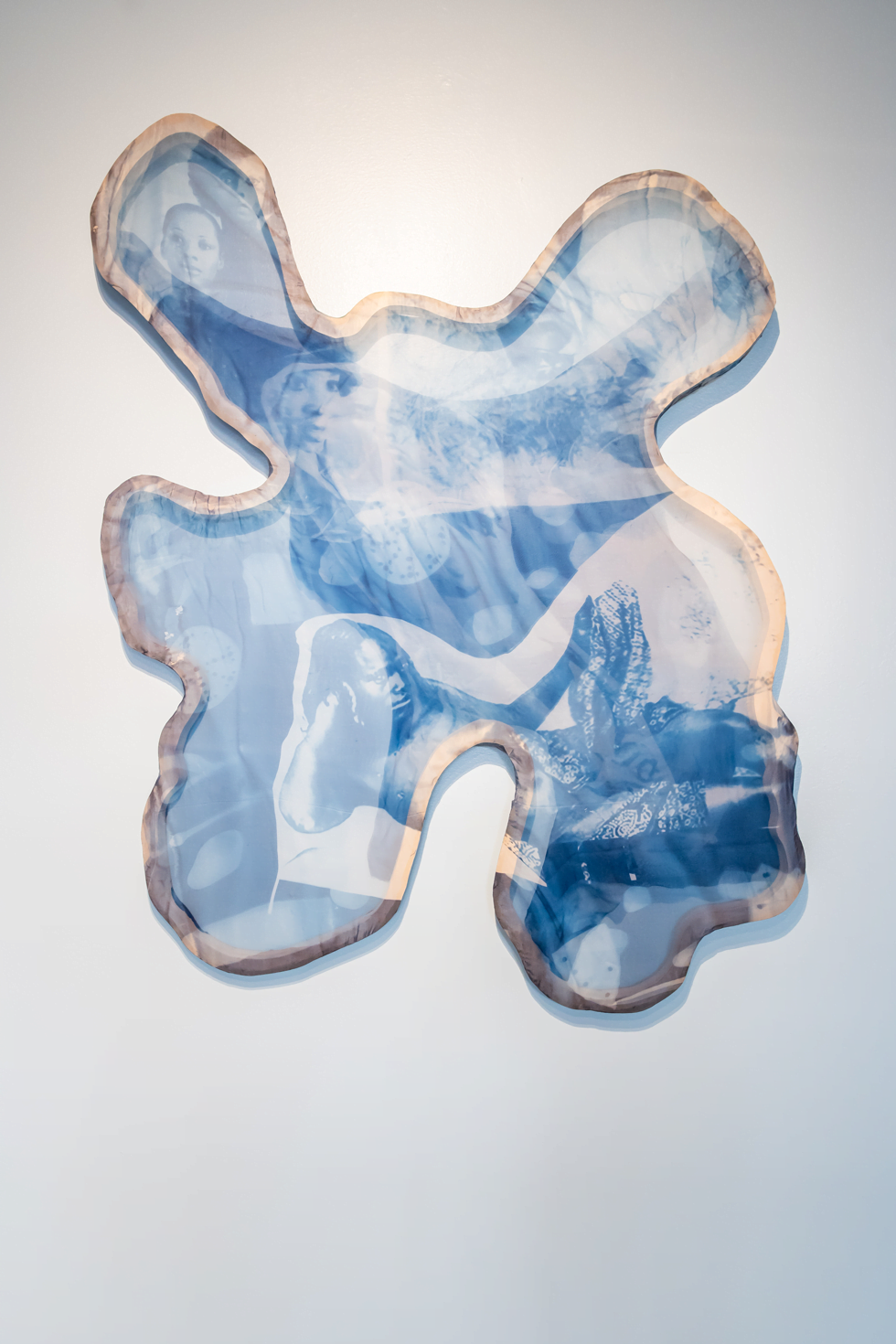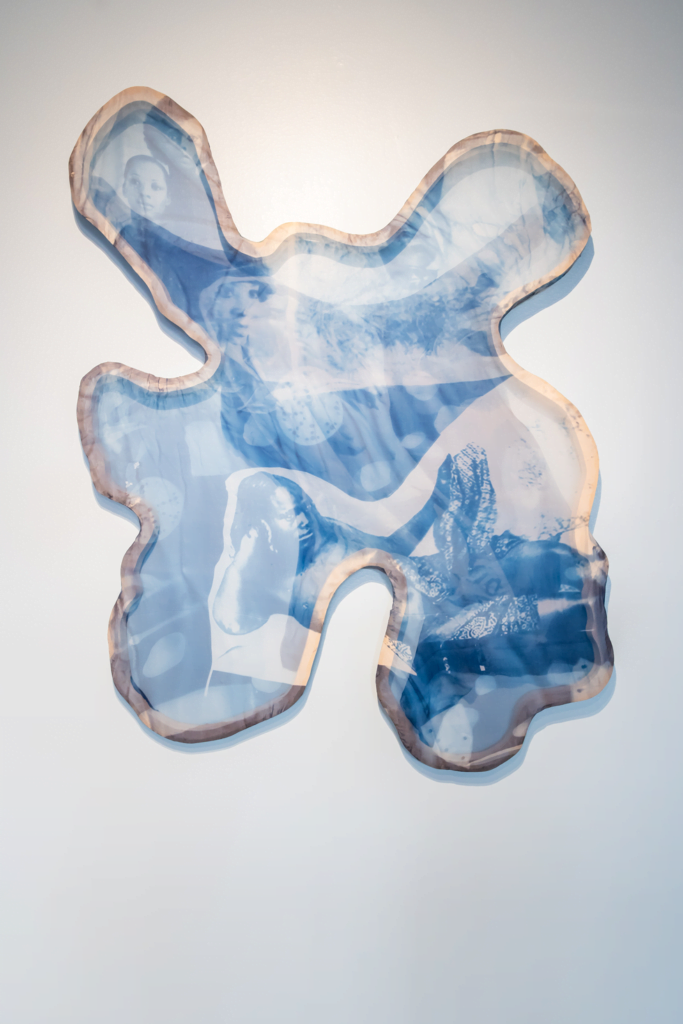 Q: What role do galleries like yours play in promoting and advancing the careers of female artists of colour, and how do you work to overcome systemic barriers to their success?
Cierra Britton: My role and responsibility are to support artists and show up for them with the intention of shining a light on their work and introducing patrons to their practice. As women of colour, we face many challenges of misogyny, racism, colourism, and so on. With us being part of this marginalized community, we can empathize with each other due to facing similar challenges.
In this sense, I can relate to the artists I work with and, many times, can relate to the subjects brought up in their work. This helps me to speak on their practice and exhibit it with care and intention. There are times when I'm speaking about artists' work while they're not physically present, and it is crucial that I'm speaking truthfully about the work. I'm thankful to work with young artists that I get to spend time with, talking to them about their practice, their goals, and how they want their work to impact communities.
Q: Can we speak about your curatorial approach to exhibitions, and what criteria do you use to select artists and works?
Cierra Britton: I start with an idea that moves me to a point where I can't stop thinking about it. I operate from inspiration and passion, which drives my practice. Once I get a concrete idea of the concept I'm trying to convey, I'll think of which artists' work would relate to that concept or visually convey the concept in mind.
I have conversations with artists about the concept, and many times; they'll share the sense of passion with it that I have, and we'll begin an exploration process through that dialogue. This process creates the exhibitions I curate, which always starts with an idea and ends with extensive collaboration with the artists.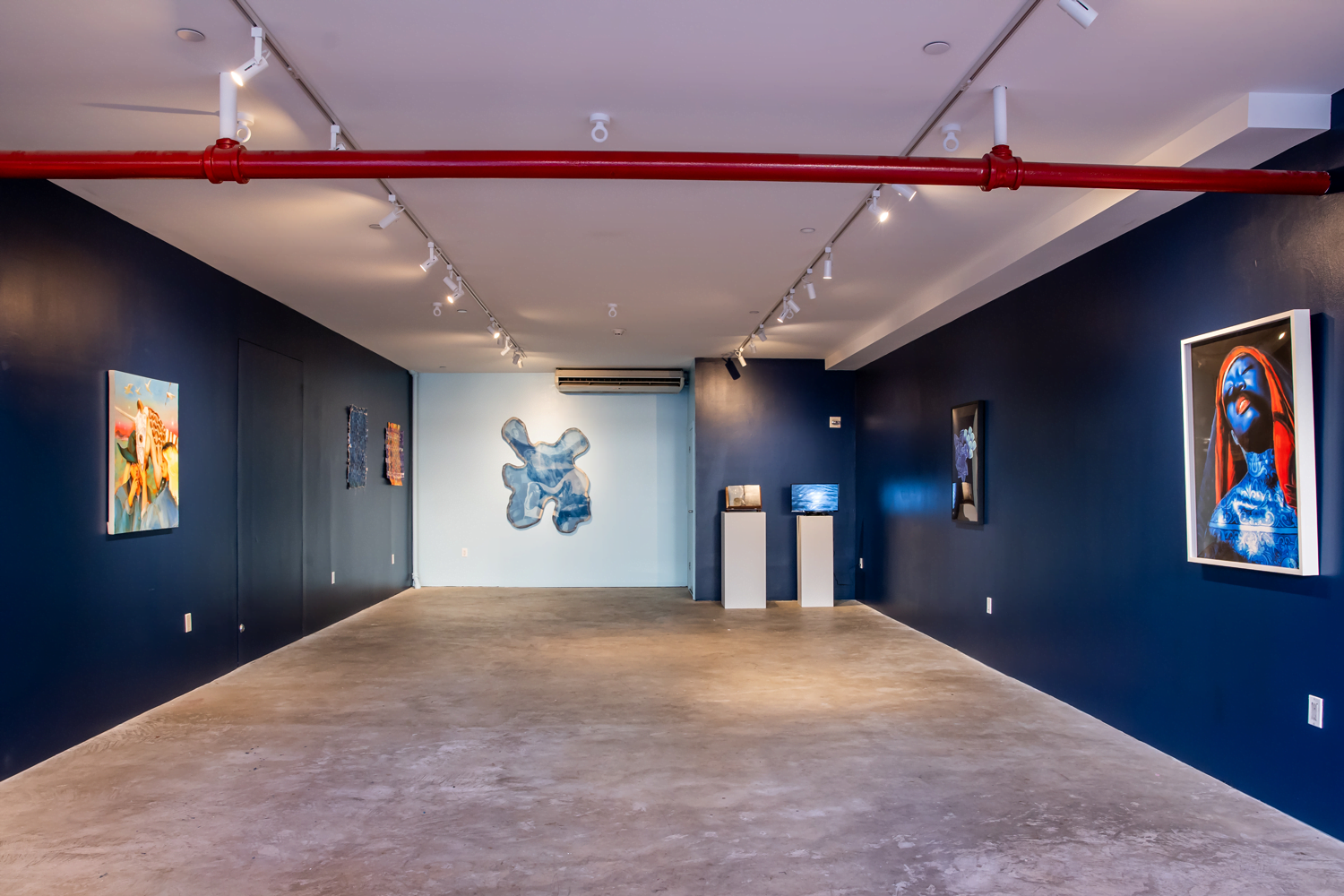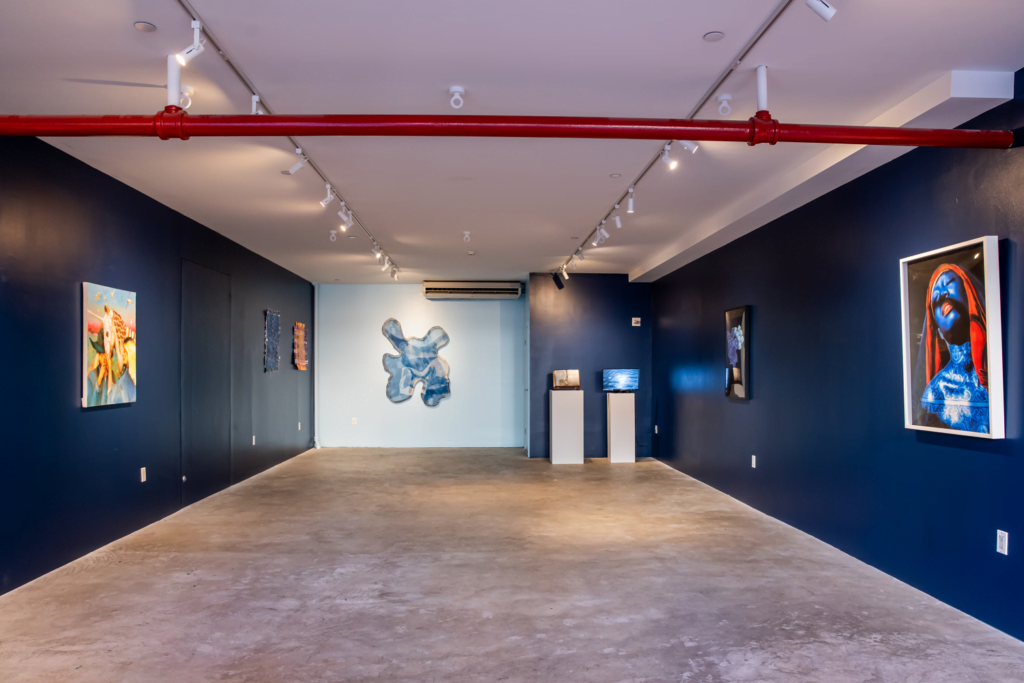 Q: How do you collaborate with other galleries and institutions to create opportunities for women of colour in the art world, and what initiatives have you been involved in to raise awareness about the contributions to the conversation of contemporary art?
Cierra Britton: I've collaborated with other Black-owned art businesses, such as Good Black Art in 2022 for Women's History Month, where we spotlighted Sydney Vernon, a painter based in Baltimore. This collaboration highlighted Sydney's story, her studio practice and included some of her works for sale.
We donated a portion of sales to the local non-profit organization, Lower East Side Girls Club. The Lower Eastside Girls Club connects young women and gender-expansive youth of colour throughout New York City to healthy and successful futures through free, innovative year-round programming and mentoring.
Q: In addition to starting Cierra Britton Gallery, you also collaborate with Amref Health Africa for their ArtBall as a curator. Can you share more about your involvement with Amref and your curatorial approach for the ArtBall?
Cierra Britton: I became a curator at Amref for ArtBall in 2020 and advocated for young emerging Black artists to be part of the initiative. I connected with Amref's mission with ArtBall because of the care and honour they give to Black artists all over the globe and how they use the funds raised from ArtBall to benefit the Black community. So far, ArtBall is the only auction I've partnered with, and it is because of the genuine support for artists and the Black community that they hold true to their mission.
Q: How do you balance artistic freedom with commercial viability when curating exhibitions, and what steps do you take to ensure the financial success of an exhibition?
Cierra Britton: I keep my focus on artistic freedom in my program. I believe that the way an artist feels about their work will translate into the work itself, so I always encourage artists to create from an honest place. If they're working from a place of confidence, that energy will be felt in the art. The commercial aspect is important but isn't the core focus of my program. I tend to work with artists I'm genuinely excited about and want to support.
Q: How do you see the role of technology and digital media in the art world evolving in the coming years, and what impact will it have on the representation of women of colour in the industry?
Cierra Britton: The tech and digital world greatly impact the arts in a way where we can leverage access and connections without the gatekeeping and erasure we see in the physical art realm. Artists can sell their work, connect with art professionals, and connect with opportunities all online with people all over the globe. Artists are also able to build their collector base and protect their work from being flipped through platforms such as Fairchain. Our generation is building a new norm across all industries, and tech is helping to push the pen forward.
Q: What's next for Cierra Britton and Cierra Britton Gallery?
Cierra Britton: Cierra Britton Gallery has some really exciting programming coming up, including our feature on David Zwirner's "Platform" in April and our presentation at Future Fair in May 2023 and much more. Please stay in the loop on our happenings by signing up for our newsletter or following us @cierrabrittongallery!
©2023 Cierra Britton, Katherine Pekala