LAUNCH F18 is delighted to present The Arches, a solo exhibition by Brooklyn, NY and Cape Cod based artist, Frankie Rice. The exhibition opens on Saturday, October 26 from 6-9 PM and is on view through November 30, 2019. The Arches marks the second solo exhibition by the artist with the gallery.
Frankie Rice's The Arches is at once a dirge and a love song in a unique way that a discussion of sex and death can be in 2019.
Including works created at various points over the last twelve years, Rice invites the viewer to peer through a series of figurative windows. These works provide brief glimpses into pivotal moments in the journey from a person newly diagnosed with HIV, to one enjoying the freedom and hope that access to life saving treatment and pre-exposure prophylaxis has brought.
While once deeply personal, he also seeks to connect to a generation at large, for whom the distant memory of idealized free-love before the AIDS epidemic has a candy-coated sense of the surreal. Rice's works are a reminder that everything shifts with time.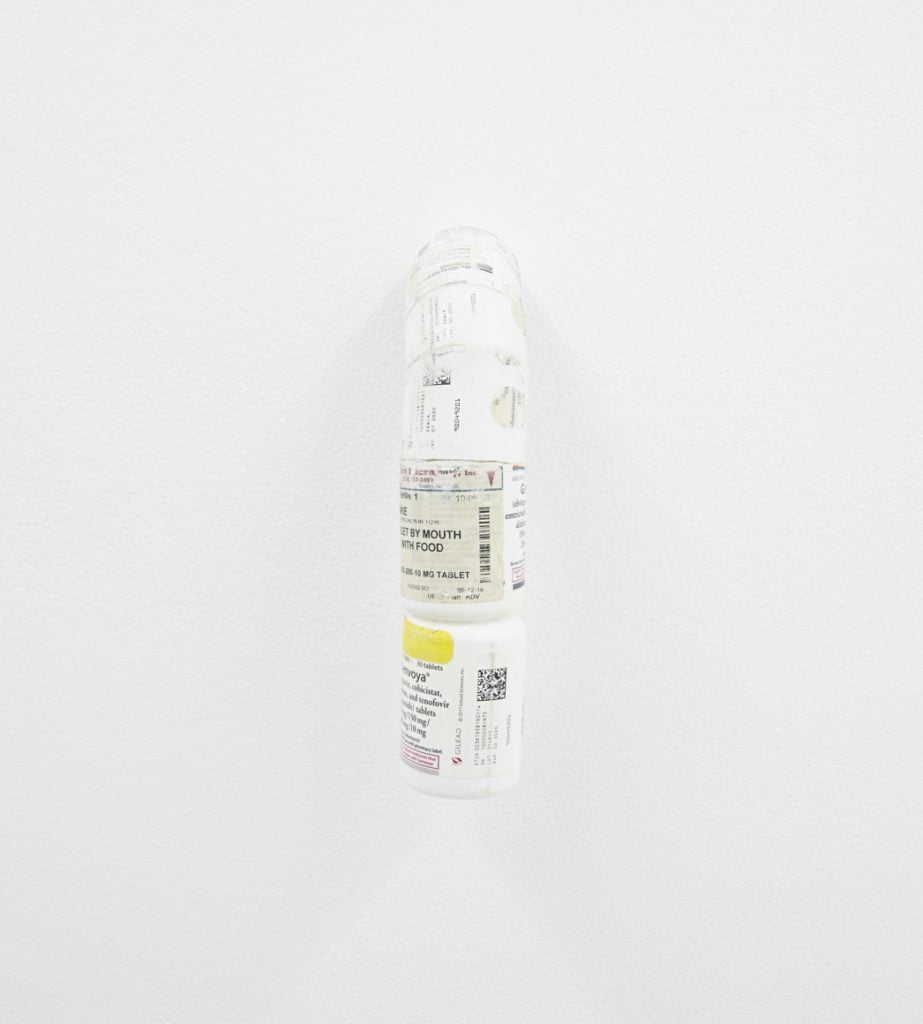 It is no accident that he has chosen the curving shape of an open doorway. The archway has symbolically represented transition and change, one that can speak of figuratively passing through time as if it were literal space. In 2012 Rice conducted his first solo exhibition with the gallery, exhibiting a single trash can archway in the center of the exhibition space. Throughout the many years of his practice, Rice has beautifully captured a sense of wishfulness through passage.
Included in this recent work are his stone sculptures, laboriously carved out of granite. While less literally a reference to HIV than the pill bottle works, they are also a paean to the power of time to transform, and the symbolism of that journey and movement. Particularly poignant are the archways formed out of Truvada bottles, a medication which in the last few years has transformed the lives of millions as it became available for pre-exposure prophylaxis and has gone a long way to de-stigmatize HIV infection. Both figuratively or literally, Rice juxtaposes his pill bottle sculptures with his granite archways, cutting through impossibly hard stone and polished to a glass-like shine.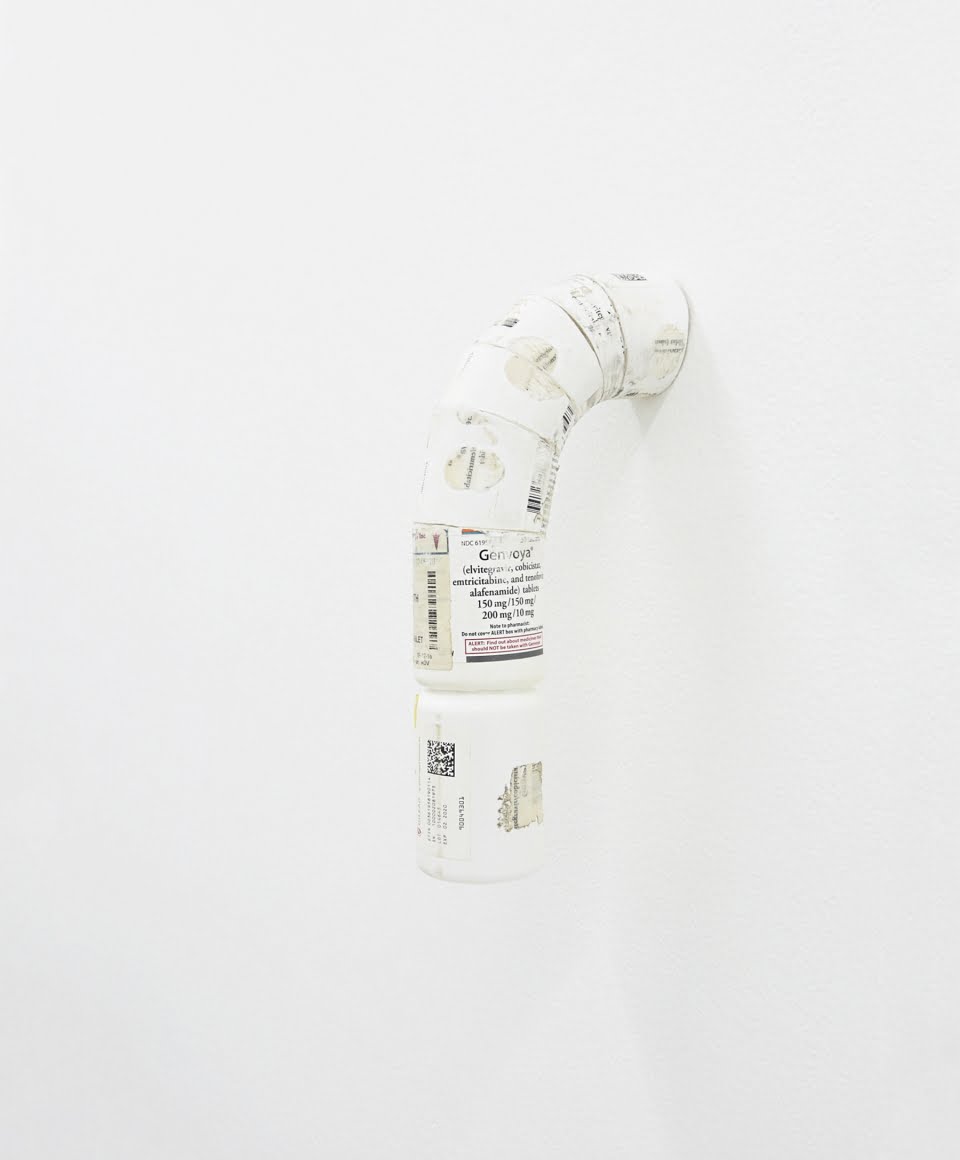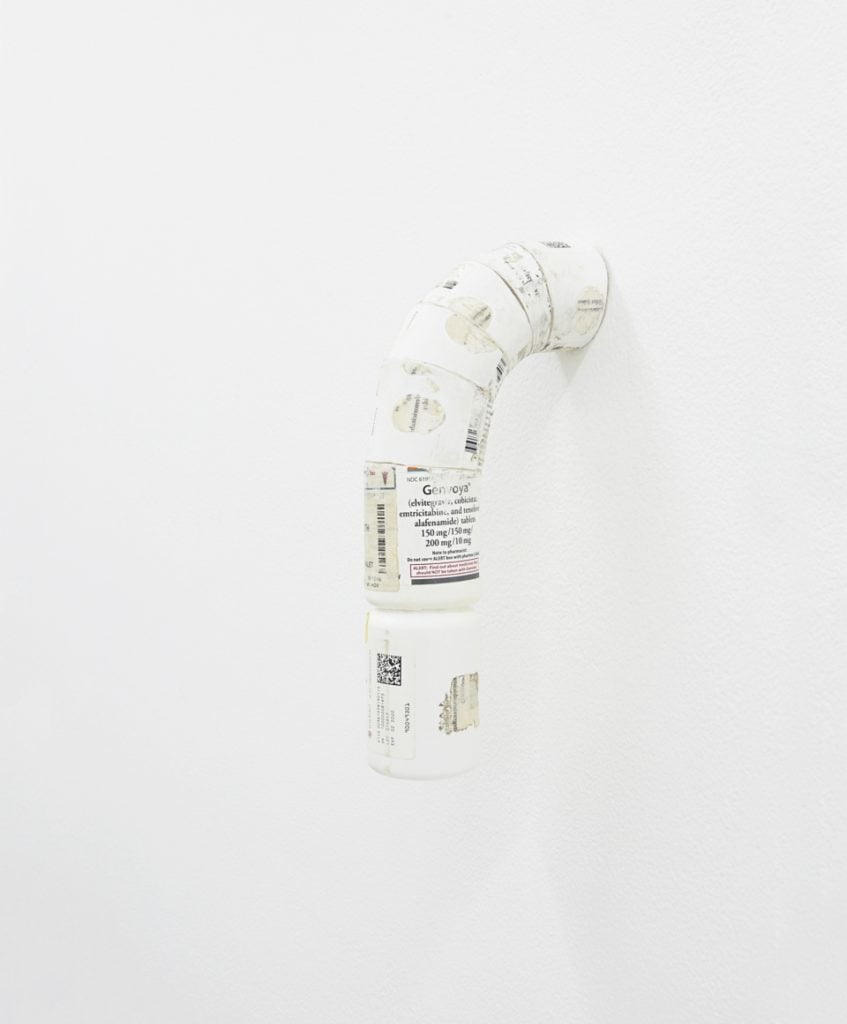 In a world that has borne witness to the terror wrought by the AIDS epidemic, sex and death will always be closely linked. Rice's work reflects upon that, and at the same time it comes from a place of strength. One can imagine stepping through one of his archways into a future world in which the immortality that artwork bestows upon its creator transcends all else.
Written in collaboration with Madeline Bohn and LAUNCH F18.
Frankie Rice was born in Truro, Massachusetts and lives and works in Brooklyn, NY and on the Outer Cape in Massachusetts. Previous exhibitions include "The name of this show is not: GAY ART NOW" curated by Jack Pierson, Paul Kasmin Gallery, New York, NY (2006); "Eliminate" curated by John Waters, Albert Merola Gallery, Provincetown, MA (2007); "Wrestle," Launch F18, New York, NY (2011); "(con)Text curated by Tim Donovan, Sharon Arts Center, Peterborough, NH (2013); "The Violators," Leslie-Lohman Museum, New York, NY (2018).