Hold onto your hats, folks, because we're sprinting full steam ahead into 2023 and guess what's right around the corner? That's right, Spring! So shed those winter layers and get ready to hop, skip, and jump through London's hottest galleries. We've got five must-see exhibitions for you this March, featuring everything from VR experiences to jaw-dropping sculptures and classic paint-on-canvas. So whether you're a high-brow art connoisseur or just looking for a bit of aesthetic inspiration, we've got you covered. So here are our five exhibitions in London to see in March 2023; it's time to get cultured!
Charoula Nikolaidou: Emotion Lines
Charoula Nikolaidou's "Emotion Lines" solo exhibition is inspired by her own encounters with other people. Nikolaidou's body of work is exploring gender and sexuality through the iconography of the human body. In her practice, she cherishes everyday social life. Her fictional characters chill, sit and chat; sometimes they hang out in groups and sometimes they enjoy a moment of solitude. She mostly uses exaggerated colours, lines and forms attempting to subvert expectations and perceptions of the human body, creating "luminous" paintings that incorporate vibrant colours in both figures and spaces.
Through her abstract figuration and layered portraits, Nikolaidou invites the viewer to rethink how bodies behave in relationships, and to focus on the way they inhabit spaces they live in. She depicts the human body, starting from the inner soul and moving to the outside image. With the "Emotion lines" exhibition, Nikolaidou is portraying figures in a way that challenges the audience's perception, leaving some sort of narrative to be created by the viewer afterwards.
Charoula Nikolaidou: Emotion Lines
March 1st to 17th, 2023
Varvara Roza Galleries & The Blender Gallery
Gallery 8
8 Duke Street
St. James's
London
SW1Y 6BN
David Mach: Heavy Metal
No stranger to excess or scale, renowned Scottish sculptor David Mach RA will reveal a series of maquettes for several ambitious, new monumental pieces in his exhibition Heavy Metal with sculpture specialists Pangolin London. Renowned for his controversial and extravagant use of materials, often inspired by everyday objects, Heavy Metal explores Mach's ideas and obsessions charting his development from sculpture to architecture and probing the tension between the two disciplines.
With architectural projects on the go in London, Edinburgh, Mauritius and Syria this exhibition offers a tantalizing glimpse of Mach's dynamic working process and his innate desire to push the boundaries of contemporary public art.
David Mach: Heavy Metal
25th January – Saturday 25th March 2023
Pangolin London
Kings Place
90 York Way
London N1 9AG
Julian Opie: OP.VR@LISSON/London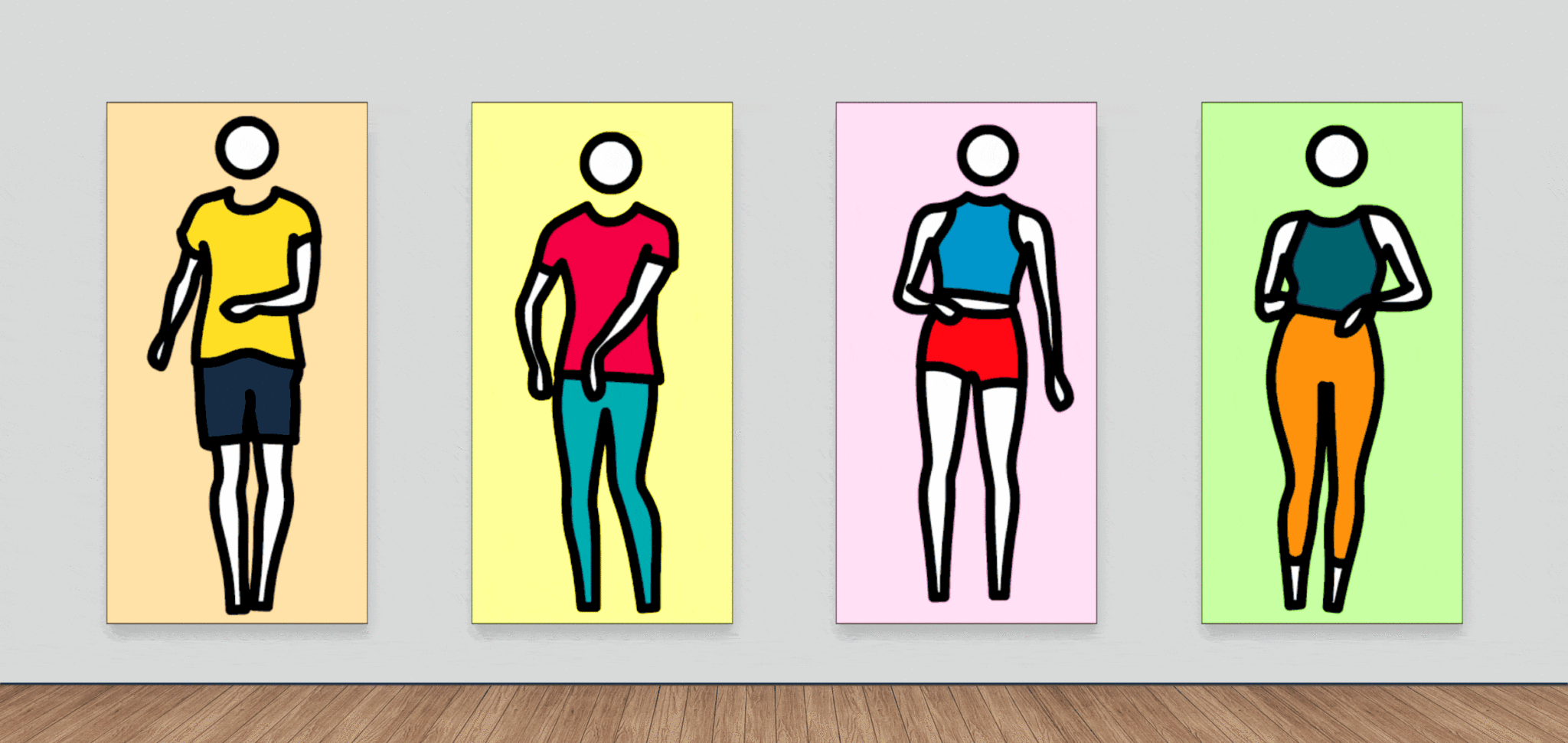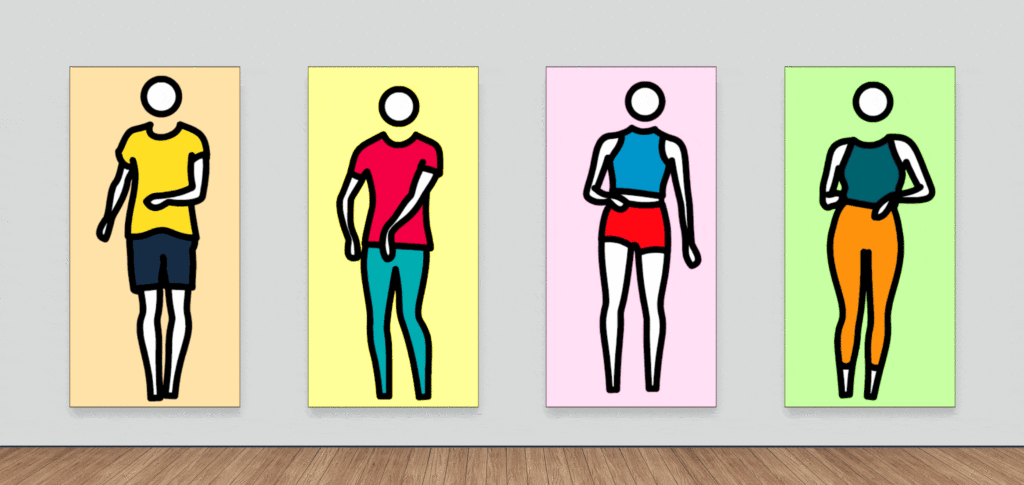 Julian Opie introduces an ambitious new series of works across Lisson Gallery's Bell Street spaces this March. The exhibition begins with the UK premiere of a ground-breaking new virtual reality experience: the first time Lisson Gallery has presented a VR work in its 50+ year history. Using portable headsets, visitors are invited to journey through a new dimension, encompassing multiple realms spanning from intimate interactions to multi-layered experiences.
The presentation also includes the reveal of a new fast-paced dance sequence, life-size and large-scale portraits, as well as landscapes and architectural works, both indoors and out.
Gretchen Bender: Image World
Sprüth Magers is pleased to present a solo exhibition of work by the late Gretchen Bender, an artist who in the 1980s gained renown as a key observer of the effects of capitalist society and mass media on the human experience. Closely aligned with the appropriation strategies of the artists of the Pictures Generation, her emphasis on film and television as her source material ensured she was also an integral part of the video art movement. This is her first solo exhibition with the gallery, having first shown at the seminal Eau de Cologne at Monika Sprüth Galerie, Cologne, in 1987.
Gretchen Bender: Image World
3 February–25 March 2023
Sprüth Magers
7A Grafton Street
London, W1S 4EJ
United Kingdom
Christine Sun Kim: Edges of Sign Language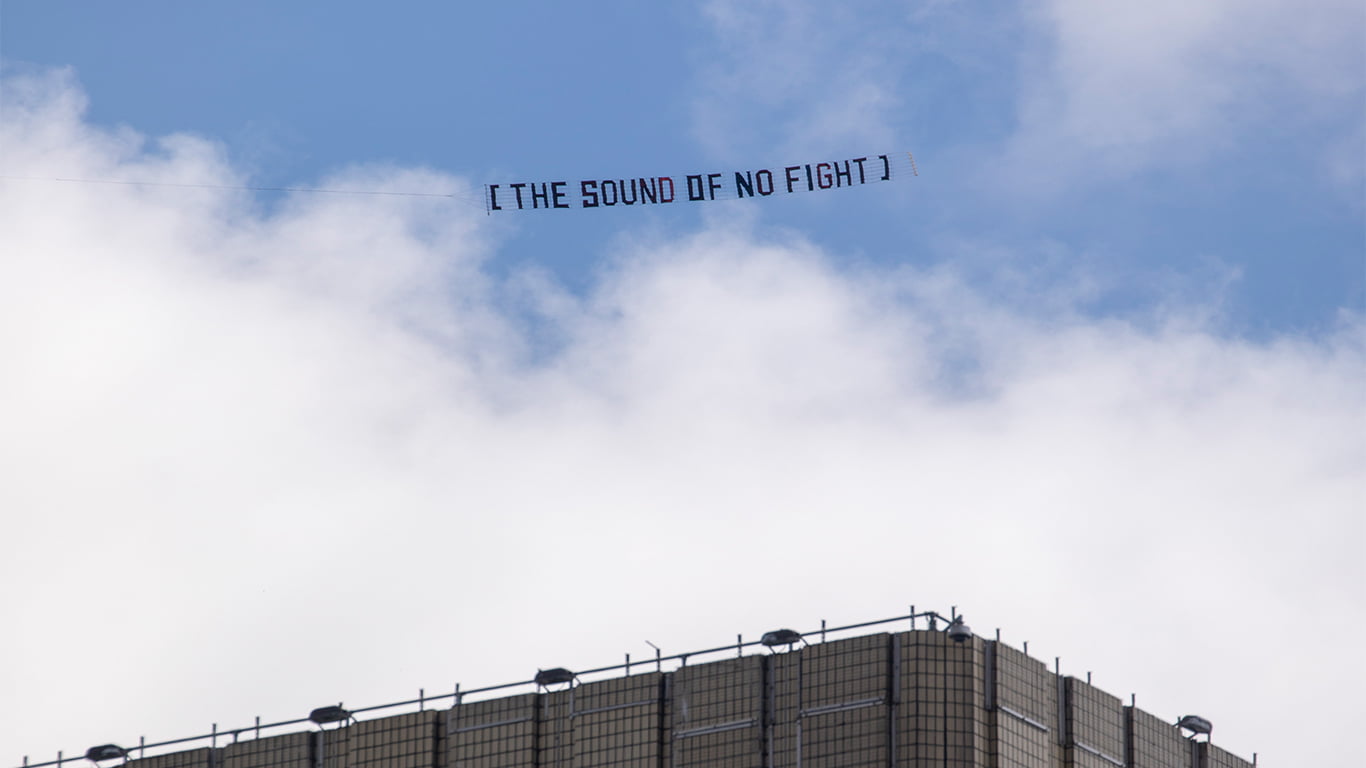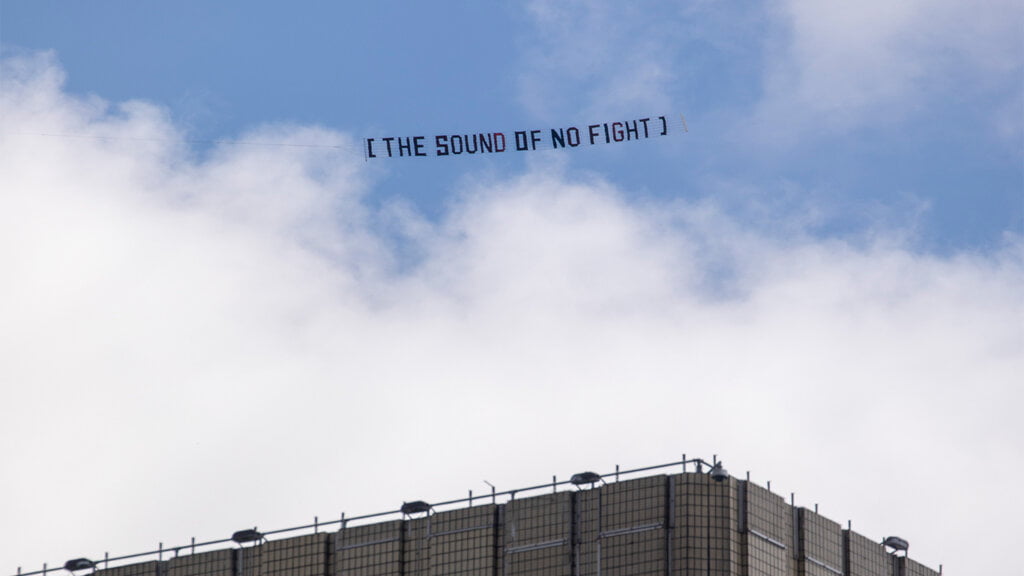 Multidisciplinary artist Christine Sun Kim's new commission examines how sound operates in society and explores the parameters of her relationship with American Sign Language and spoken languages. As part of the Somerset House Studios series Hyper Functional, Ultra Healthy, Kim presents her new commission, Edges of Sign Language, in the intimate space of Gallery 31; this will also conclude her 3-month Somerset House Studios x Goethe-Institut residency.
Expanding on her practice of drawing with charcoal by designing and building shaped canvases that represent the limitations of physical space through an American Sign Language lens. She seeks to visualise the tensions between notations, marks, shapes and, most importantly, edges.
Kim's practice considers how sound operates in society and how to deconstruct the politics of sound. She also explores how oral languages operate as social currency. Musical notation, written language, infographics, American Sign Language (ASL), the use of the body, and strategically deployed humour are all recurring elements in her practice.
Christine Sun Kim: Edges of Sign Language
31 March – 21 May 2023
Gallery 31, New Wing
Somerset House
Strand
London
WC2R 1LA