Gretchen Bender: Image World
3 February–25 March 2023
Sprüth Magers
7A Grafton Street
London, W1S 4EJ
United Kingdom
Sprüth Magers is pleased to present a solo exhibition of work by the late Gretchen Bender, an artist who in the 1980s gained renown as a key observer of the effects of capitalist society and mass media on the human experience. Closely aligned with the appropriation strategies of the artists of the Pictures Generation, her emphasis on film and television as her source material ensured she was also an integral part of the video art movement.
This is her first solo exhibition with the gallery, having first shown at the seminal Eau de Cologne at Monika Sprüth Galerie, Cologne, in 1987.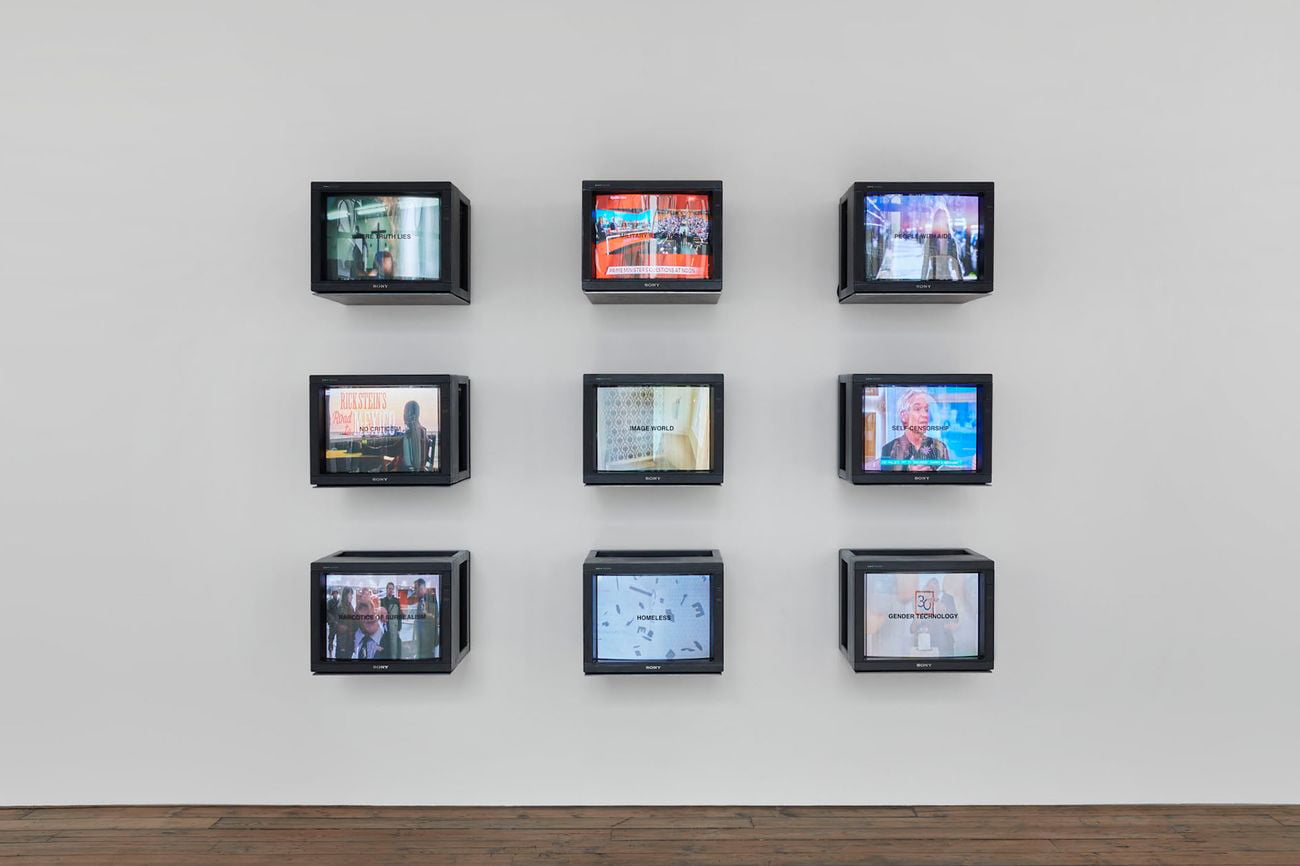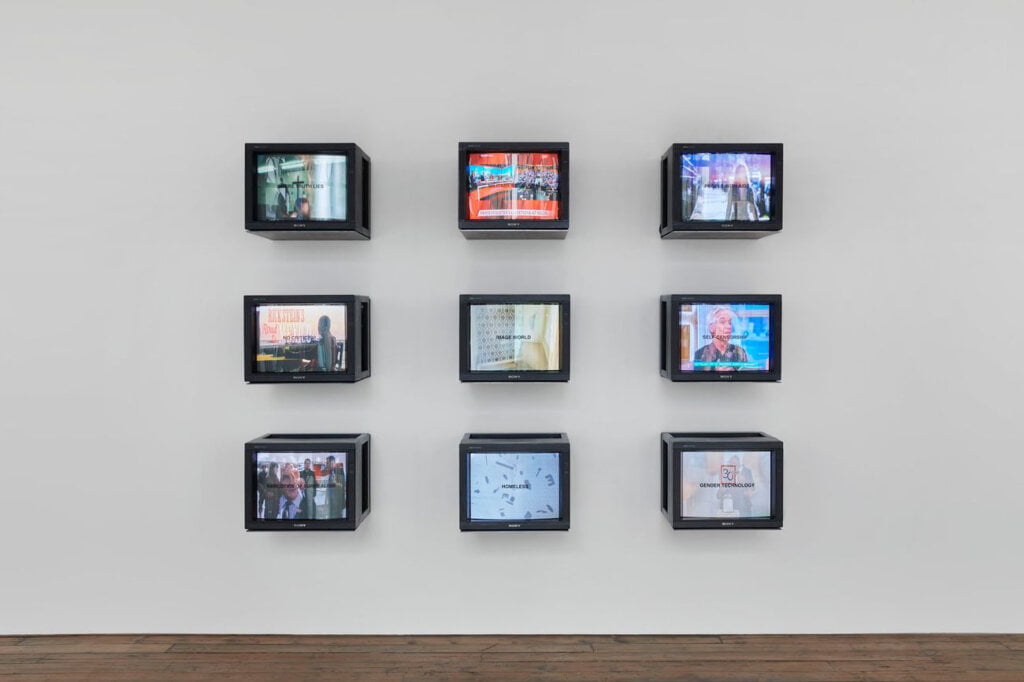 The show begins, viewable from the street, with works from her _TV Text & Image _series. A number of television monitors broadcast live television, each tuned to a different channel. 24-hour news streams raucously compete with teleshopping, cartoons and mundane sitcom re-runs. Carefully chosen, often politicised, phrases are superimposed over the images, applied to the screen in black vinyl text. NARCOTICS OF SURREALISM. MILITARY RESEARCH. PEOPLE WITH AIDS.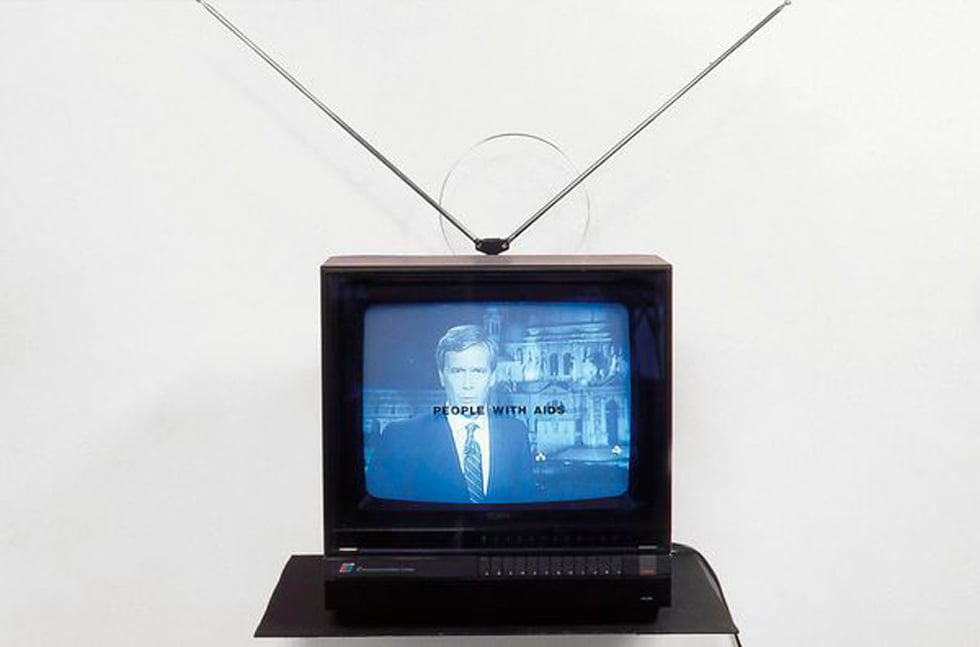 The confusing multiplicity of corporate-sponsored information lacks focus, with the short turns of phrase demanding closer attention and thought. There are moments when the text and image fleetingly relate, but what is also apparent is a disconnect between the all-caps issues of political importance and the ceaseless moving distractions beneath. Passive viewership equals death. Layering text over moving image is as familiar now in memes, tweets and social media posts, the same media channels that have usurped television's dominance, which with their own indiscriminate wealth of perspectives contribute to the banal stream of mass media.
Both realized as single-screen works, which convey an intrusion into domestic television consumption, as well as site-specific arrangements, Bender's TV Text & Image series was a major part of her artistic output throughout the late 80's and early 90's. In contrast to her larger 'Electronic Theater' installations where she highlights her skill as an editor, manipulating everyday moving images into aggressive montages, here she allows the cadence of typical broadcasts TV to remain unaltered, allowing the simple intervention of text to filter the content.
©2023 Gretchen Bender, Sprüth Magers